Disney World has three resort categories: deluxe, moderate, and value. Deluxe resorts offer the best in terms of accommodations and amenities. But, which one should you stay at? Check out my ranking to help you decide.
Why you should consider a stay at a deluxe resort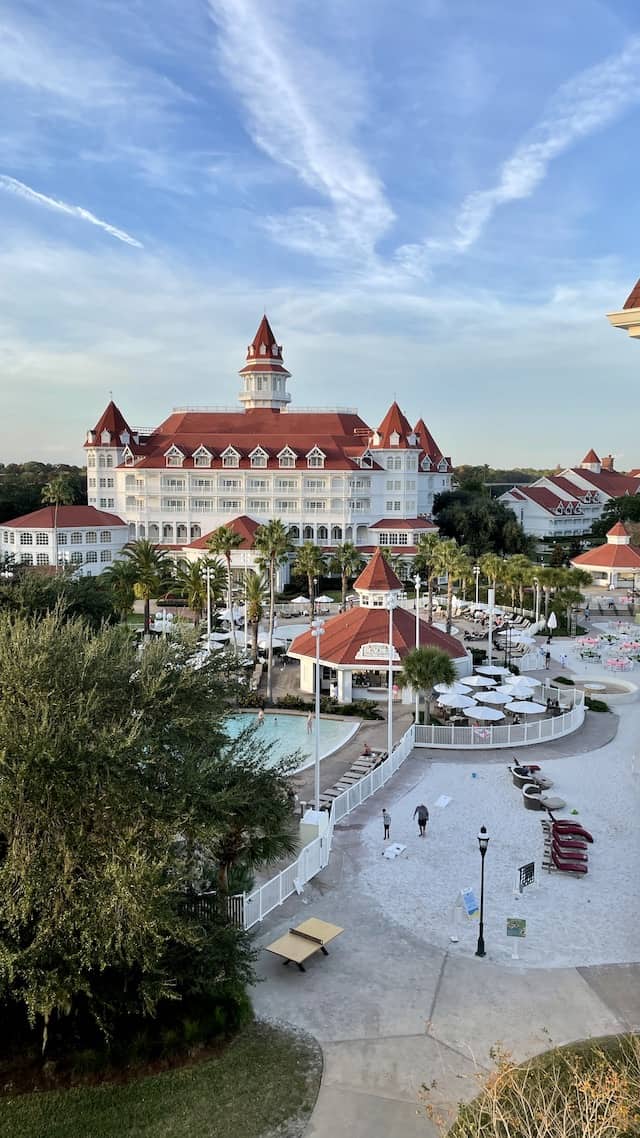 Are you looking for spacious rooms, excellent dining options, and great amenities? A deluxe resort checks all those boxes…and so much more! Deluxe resorts are considered the best of the best in terms of Disney World hotel accommodations, and they are also the priciest. There are ways around paying those top tier prices for these top tier resorts, so don't let that scare you away from booking a deluxe resort.
This ranking will start at "worst" and go up from there. It will include a brief description, why I gave it that ranking, and any guides and reviews from our KtP team. The word "worst" will undoubtedly put a sour taste in your mouth. However, Disney deluxe "worst" is certainly going to be different than Motel 6 "worst" so please keep that in mind as you read this!
#11 Saratoga Springs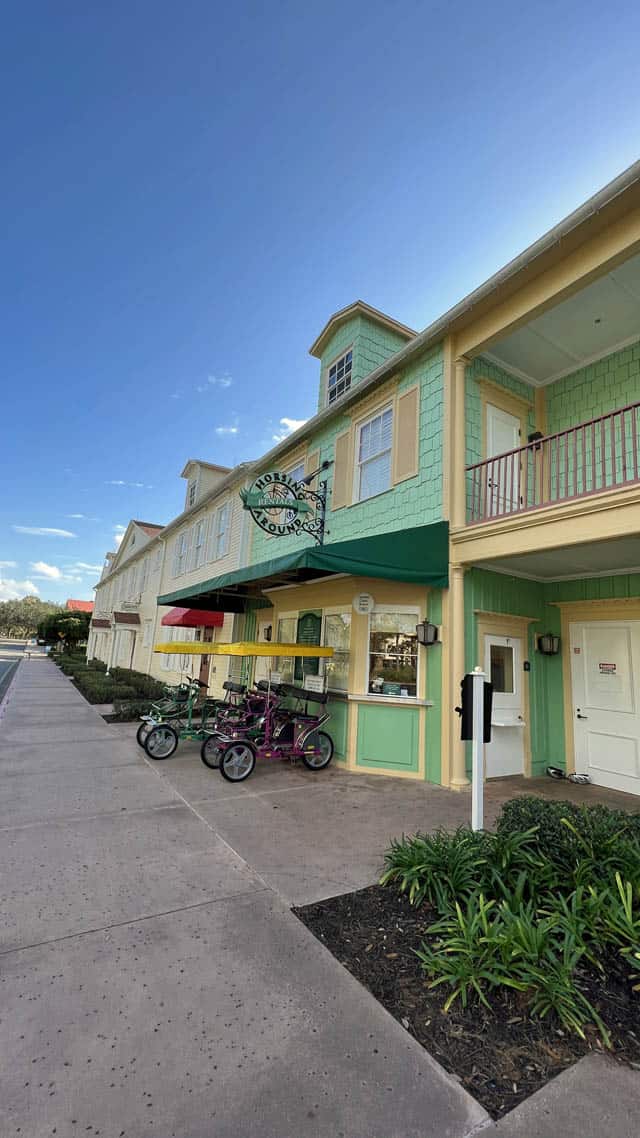 Disney's Saratoga Springs is inspired by historic Saratoga Springs, a late-1800's New York retreat famous for its spas and horse racing. At this Disney Deluxe resort, guests enjoy this charming, Victorian-style Resort hotel nestled between rolling golf course greens and Lake Buena Vista.
Disney's Saratoga Springs resort covers over 65 acres, contains 18 guest room buildings, and is the largest resort on Disney property. This large resort has 5 sections to choose from and has an internal bus system.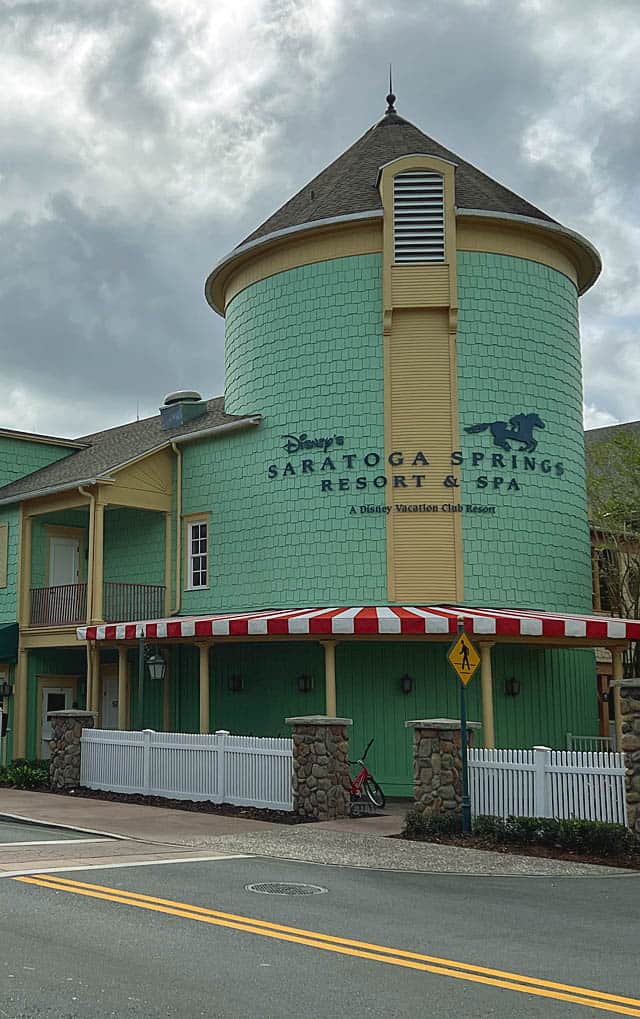 If you are looking to spend a lot of time shopping and dining, Saratoga Springs is convenient to Disney Springs. However, it is only accessible to the parks by bus. This, combined with the theming choice and resort size, is why I chose Saratoga Springs as the "worst" deluxe hotel.
#10 Old Key West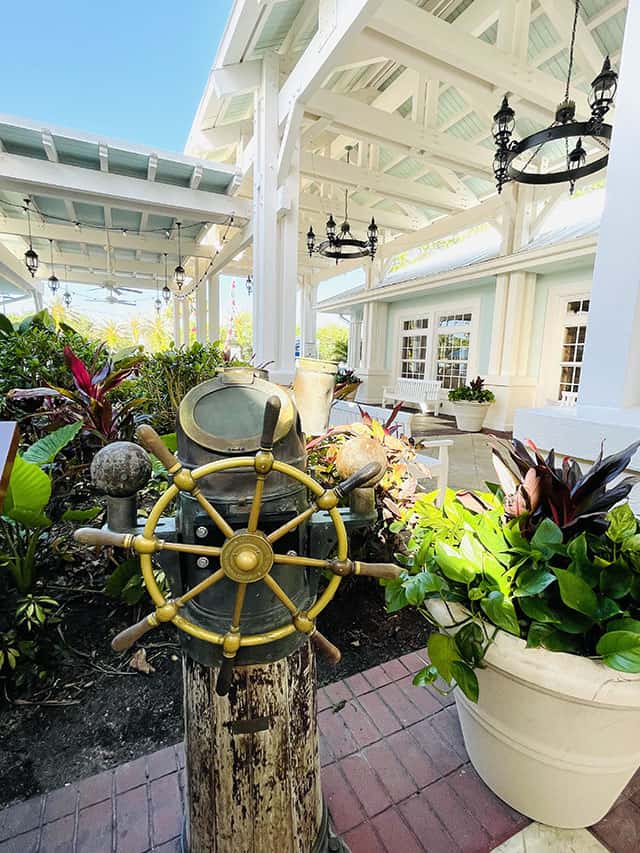 At Disney's Old Key West, guests are able to experience a vacation within a vacation. Designed after the relaxing and tranquil vibes of the Florida Keys, guests are whisked away to Conch Flats, a fictional community known for relaxation, happiness, and fun.
Old Key West resort boasts the largest DVC rooms on property which are perfect for larger families or longer stays. However, this resort also relies on an internal bus system and bus transportation to the parks. If I had to choose between Saratoga Springs and Old Key West, I would choose Old Key West because of the room sizes.
#9 Animal Kingdom Lodge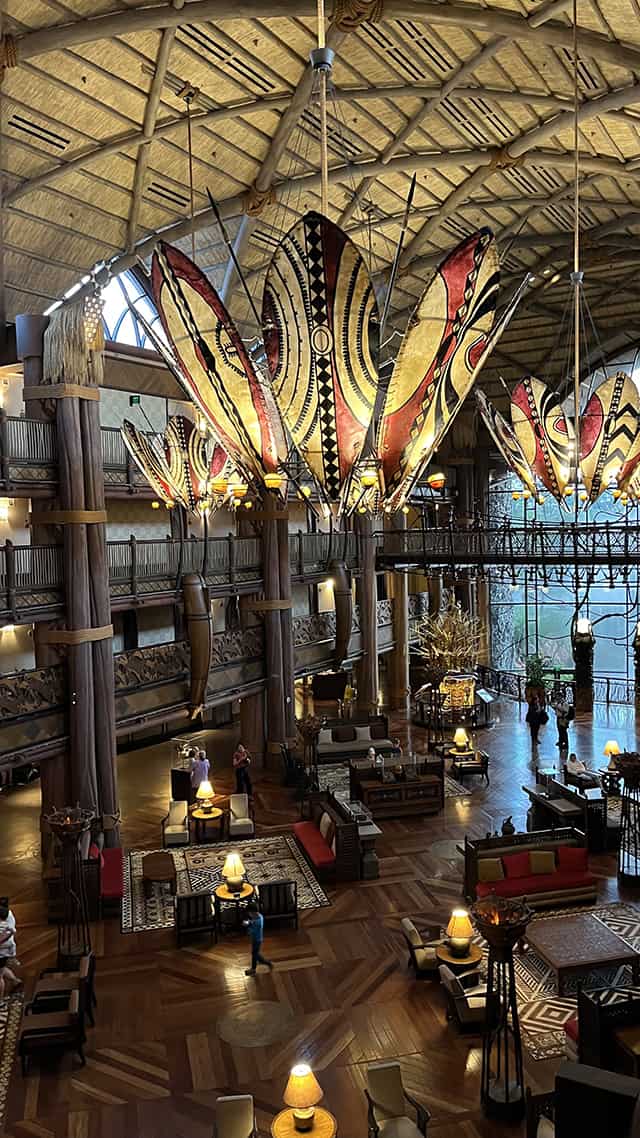 The Animal Kingdom Resort includes Disney's Animal Kingdom Lodge as well as 2 DVC properties: Disney's Animal Kingdom Villas-Jambo House and Disney's Animal Kingdom Villas-Kidani. Gorgeously themed, this resort is unique in that many rooms offer views of the resort's very own savanna and the animals that live there.
There are some excellent dining choices here, and being able to look out your window and see so many exotic animals is the real draw of Animal Kingdom Lodge. Unfortunately, it is really out of the way in terms of proximity to the parks, and you will rely solely on buses to get you there. I'm also not a huge fan of all the dark wood tones, although it is a truly beautiful resort.
#8 Yacht Club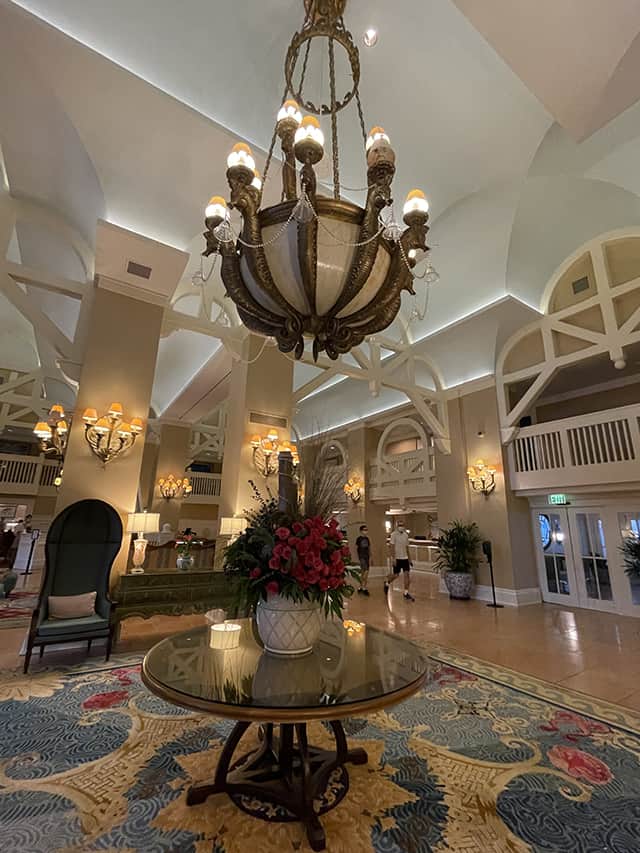 A step into Disney's Yacht Club Resort will transport you to a New England yachting club, complete with nautical touches everywhere you look. Its sister resort, Beach Club, is located a bit farther down the list even though they share several of the same recreation and amenities.
The Resort is an Epcot area resort, located just steps away from Epcot's International Gateway. Disney's Yacht Club is situated on Crescent Lake in Disney's Boardwalk area. There is so much to see and do in this little area of Disney World property.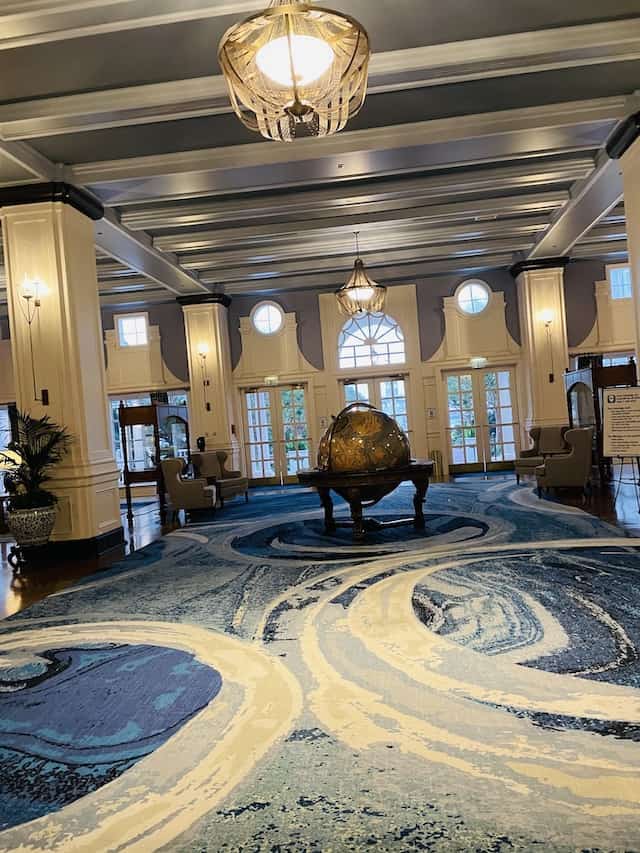 However, I tend to stay away from Yacht Club for a few reasons. One, there is no DVC here at Yacht Club which means there are less room types to choose from. Second, the theming here is a bit stuffy and does not appeal to families as much as Beach Club. The saving grace of Yacht Club is its location and the fact that it has one of the best feature pools at Disney World.
#7 BoardWalk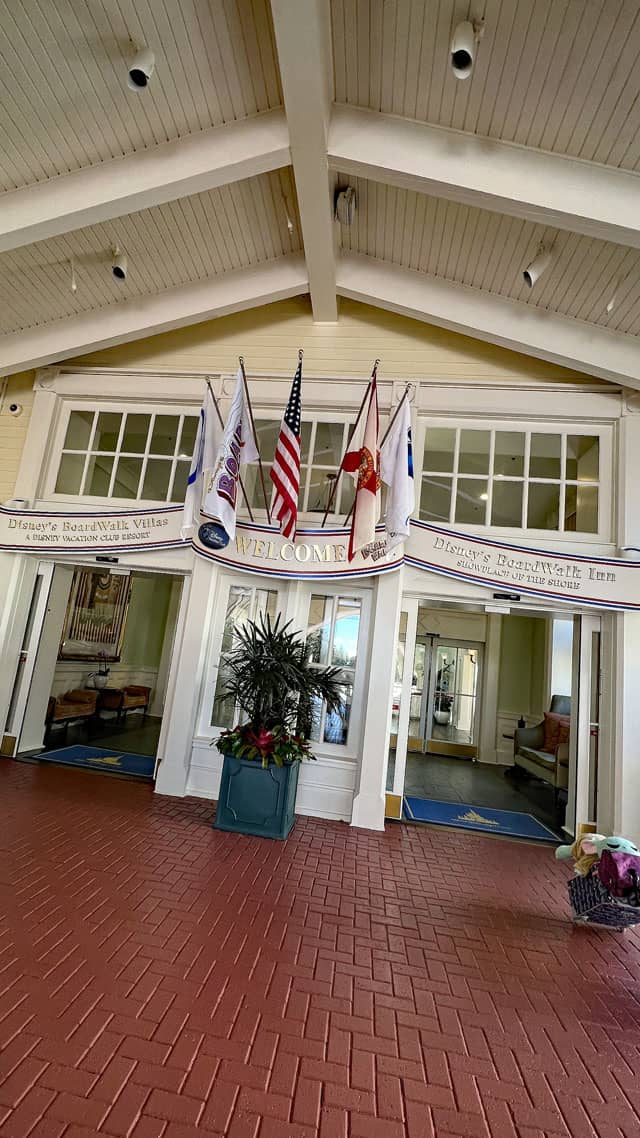 The BoardWalk Resort is one of the most unique resorts in all of Disney World! Not only is it a full hotel, but the actual boardwalk offers fun entertainment and plenty of dining choices as well. Described as a resort that evokes turn-of-the-century boardwalks in coastal cities such as Coney Island and Atlantic City, the BoardWalk Resort has a theme that sets it apart from the rest.
I really loved the BoardWalk so much more when it had more charm. The resort is currently undergoing a major renovation, and I feel as if a lot of that nostalgic charm is being replaced. Nevertheless, it is very close to Epcot's International Gateway and the resort has so much to do on the Boardwalk.
#6 Contemporary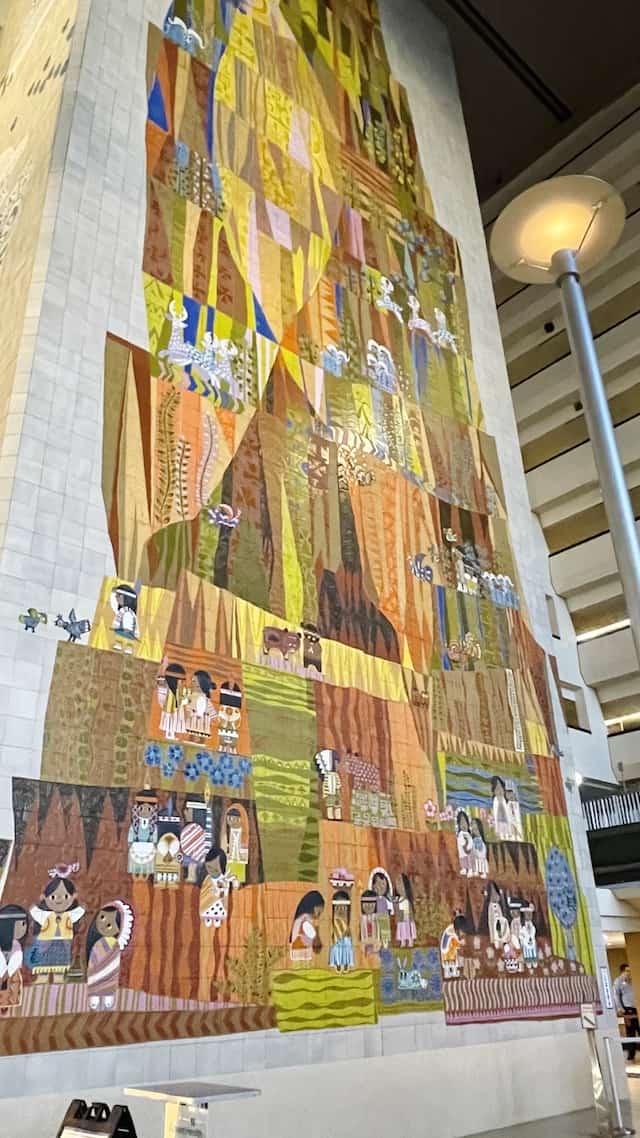 Disney's Contemporary Resort is a Walt Disney World original that opened with the Magic Kingdom. When it opened, it boasted a very progressive and contemporary feel. However, that was 50 years ago! Now it feels very dated to some Guests even with a room retheme and other renovations around the hotel.
The resort is home to many dining favorites, like Chef Mickey's and California Grill. It is also within walking distance to Magic Kingdom and a monorail ride away from Epcot. Many people love the fact that the monorail runs right through the iconic A-frame main building! I love being able to walk to Magic Kingdom, but other resorts offer more of a themed experience in comparison to this one.
#5 Wilderness Lodge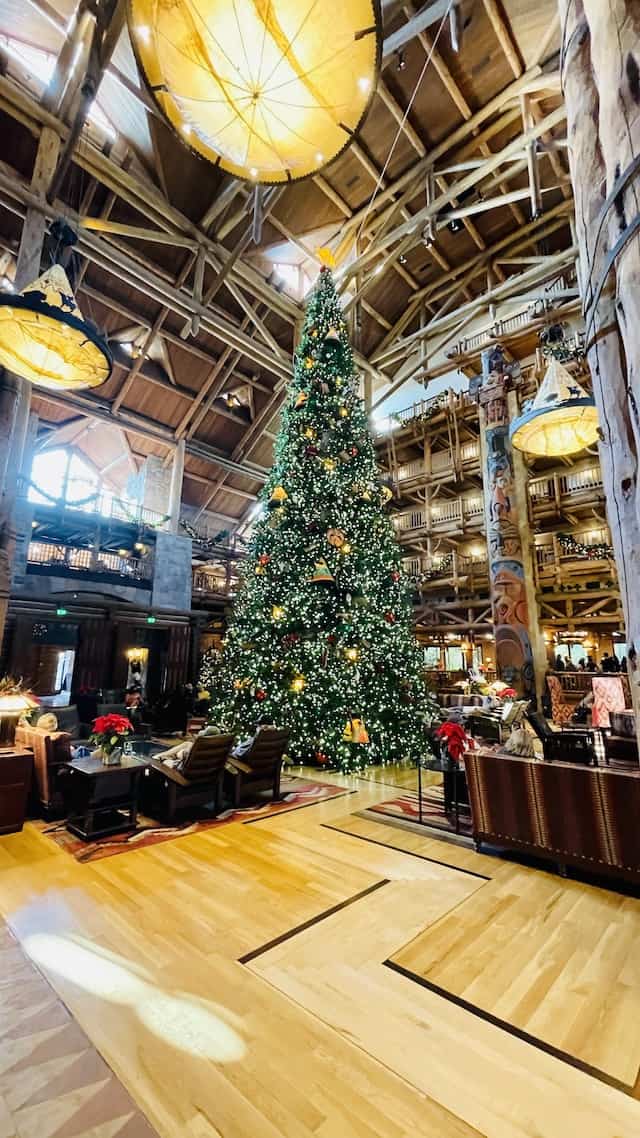 The Wilderness Lodge is inspired by the Old Faithful Inn in Yellowstone in 1902. There are so many wonderful details at this charming Disney resort. Timber pillars, giant tepee chandeliers, and numerous fireplaces add to the lobby's rustic, yet luxurious, feel. Not only is the theming amazing, but every detail is also symbolic. There are relics, artwork, and even rugs nodding to the Lewis & Clark expedition.
The hotel also has 2 accommodations for Disney Vacation Club Members and is one of the best resorts to stay at during the holidays. Even though this resort is harder to get to the parks than other Magic Kingdom resorts, the theming here is incredible. It truly feels like you are in the Pacific Northwest – not the middle of Florida!
#4 Grand Floridian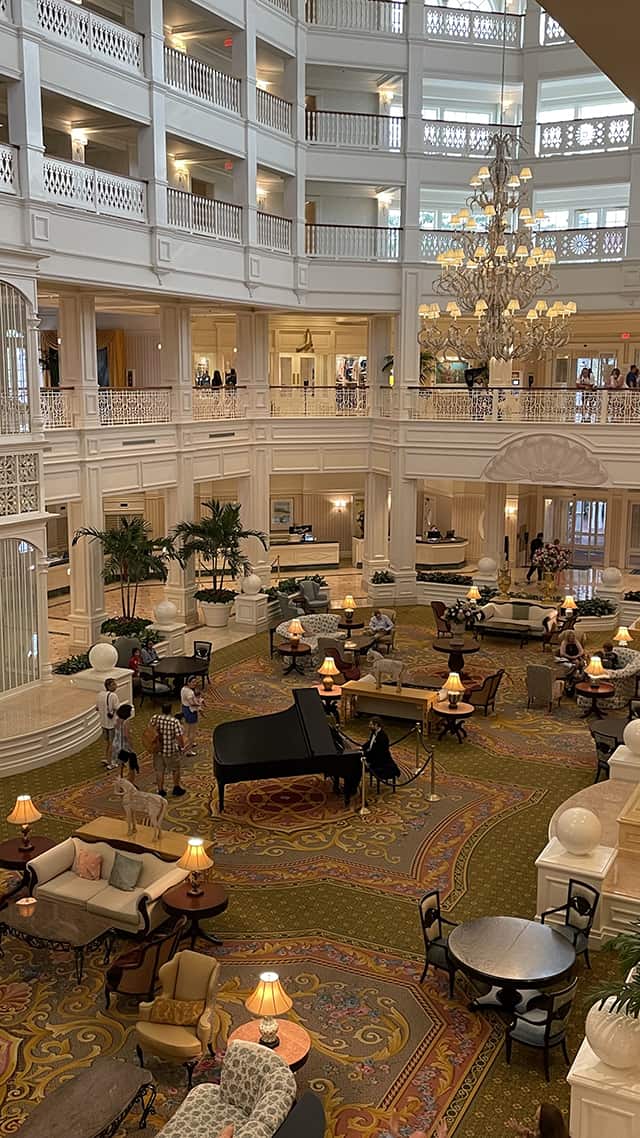 Although the Grand Floridian is not the first Disney Resort, it is one of the most well-known. Themed after the Victorian elegance of turn-of-the-century Florida beach towns, the white buildings and red gabled roofs are unmistakable as you enter the Magic Kingdom area.
Did you know the resorts in the Magic Kingdom area reflect the various lands of the park? The Grand Floridian represents Main Street, U.S.A. with its elegant old-time feel. It has become known as Disney's flagship resort, and it is on the bucket list for many Disney fans despite the high price tag.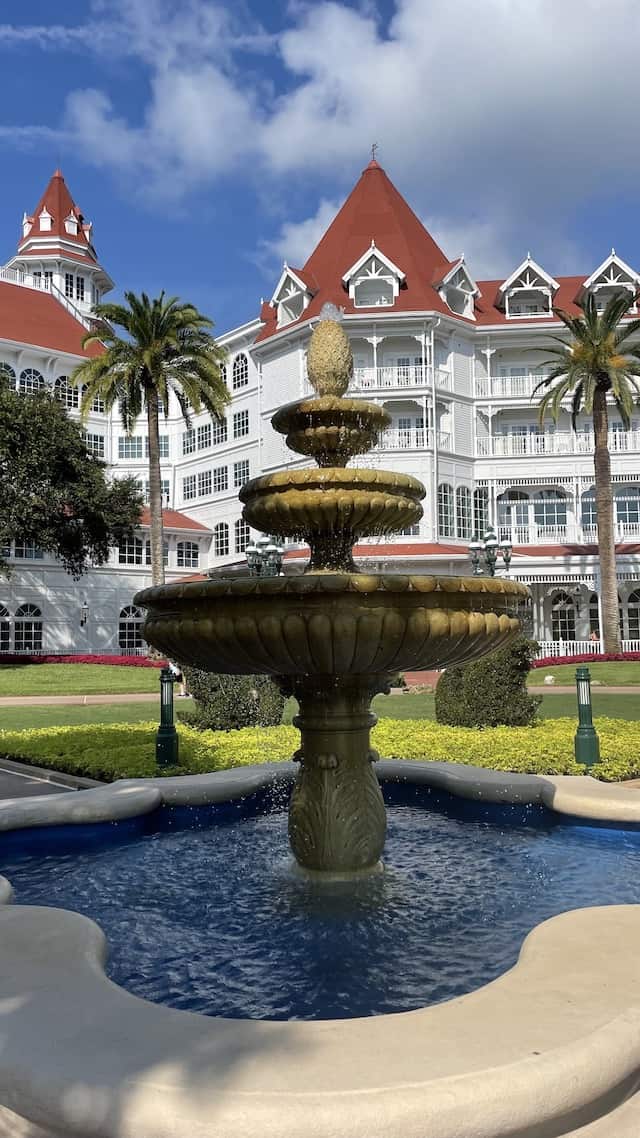 There are some truly incredible dining experiences here, including Victoria & Albert's, Narcooseees's, and Citricos! It is also home to the giant gingerbread house at Christmas and the Easter cottage in the spring. With the new walkway, you can now walk to Magic Kingdom. Plus, since it's a monorail resort you are only one stop away from the park!
#3 Beach Club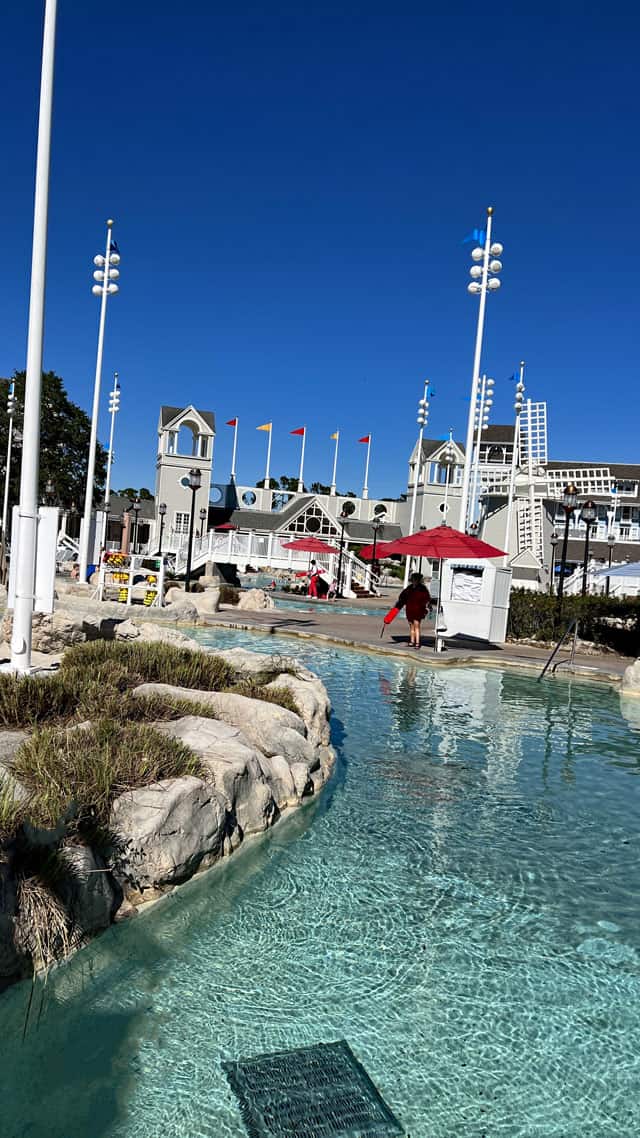 Disney's Beach Club is designed after New England's charming beaches. It is more casual than its stuffier sister, Disney's Yacht Club and is much more appealing to families. The resort is within walking distance to EPCOT, Hollywood Studios, and Disney's Boardwalk Resort.
Disney's Beach Club is home to Stormalong Bay, one of the best feature pools at Disney World! Enjoy a pirate shipwreck, a lazy river, sand bottom pool, and so much more. You can read more about why I think it's the best pool HERE.
#2 Polynesian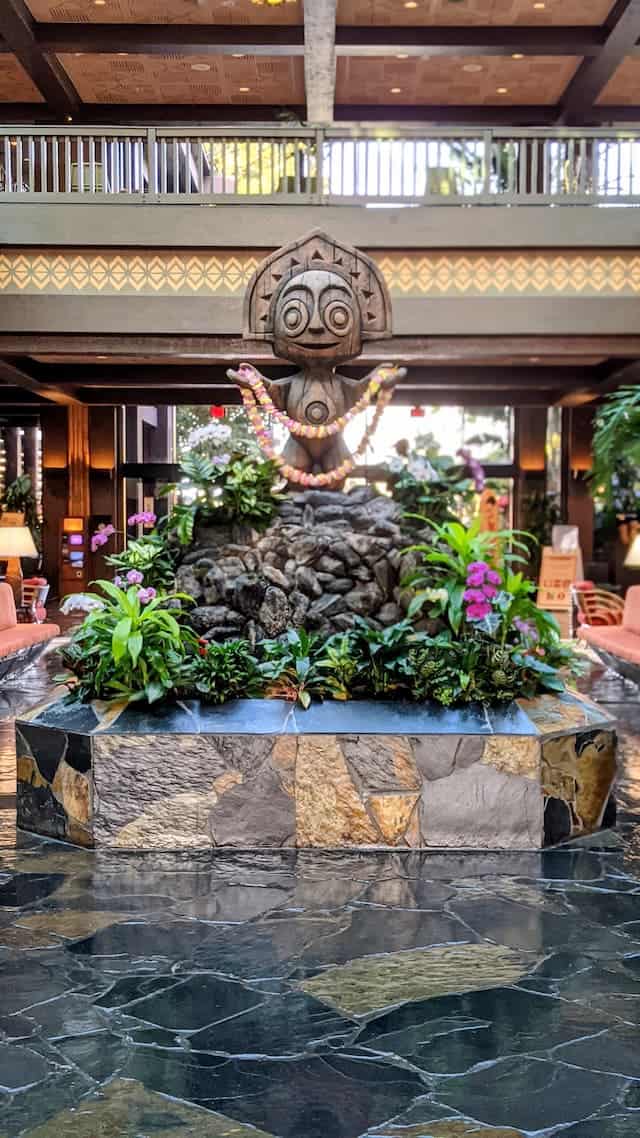 Themed after the South Pacific with sandy beaches, lush vegetation, and tiki torches, Disney's Polynesian is highly sought after by guests. It's like taking a Hawaiian vacation in the middle of Florida with all the Disney perks. The resort recently received many upgrades including rooms, The Great Ceremonial House, a renovation of Kona Cafe, among others.
The location of the Polynesian is one of the biggest selling points of the resort. You can walk over to the Transportation and Ticket Center, where you have direct monorail access to Magic Kingdom and Epcot without having to switch lines. It is also a quick ride away from the Magic Kingdom via ferry boat at the TTC or the resort boat.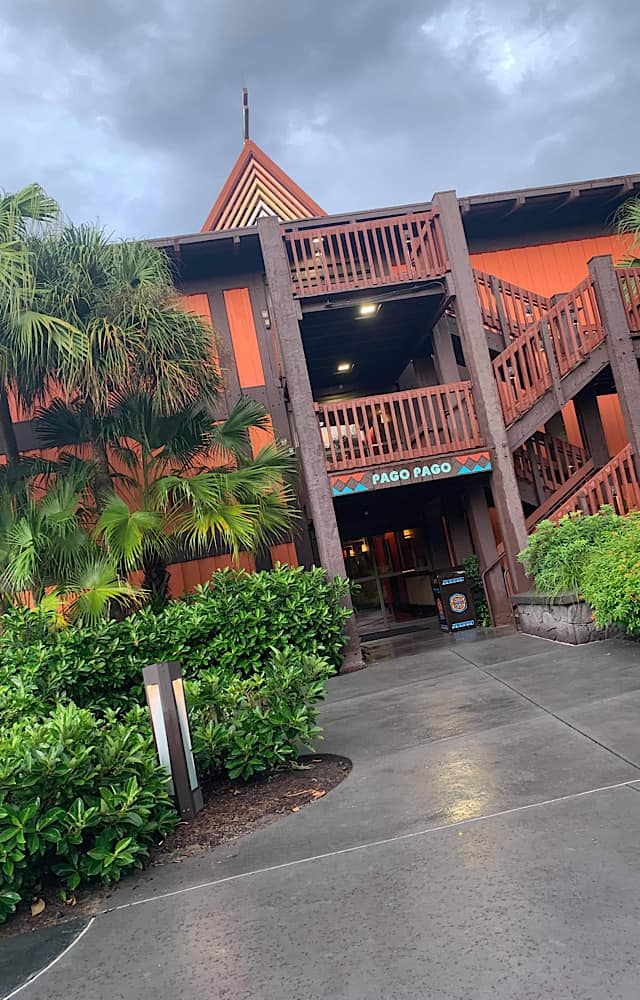 Right now, the only DVC rooms are those pricey bungalows and studios. However, a new DVC tower will open in 2024 and will hopefully provide more room types.
#1 Riviera Resort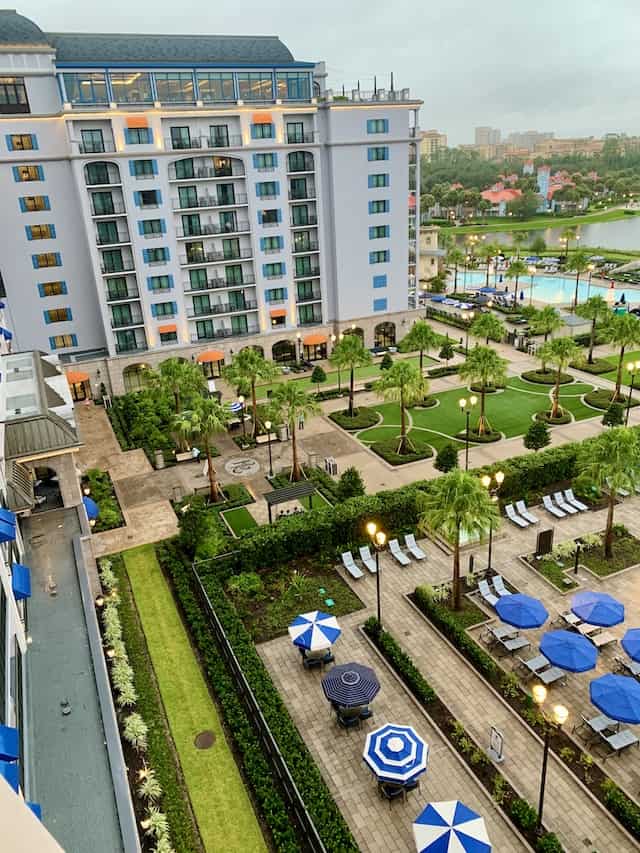 The elegance and architectural detail of Riviera Resort immediately drew me in. The ambiance from the outside fountain areas and gardens as well as the marble details and beautiful chandeliers inside made me feel like I was visiting the actual French Riviera.
Riviera is home to some of my favorite restaurants. Topolino's Terrace is my absolute favorite restaurant for breakfast. It is also a short 5 minute Skyliner ride away from the International Gateway at Epcot.
Not only does it have excellent dining and transportation, but Riviera also boasts the only tower studios on property. These are smaller rooms that sleep 2 guests which make it more reasonably priced for smaller groups. In addition, all rooms here (minus the tower studios) have a kitchenette/full kitchen due to the fact that this is a strictly DVC Resort. Don't worry though, you can still pay cash here!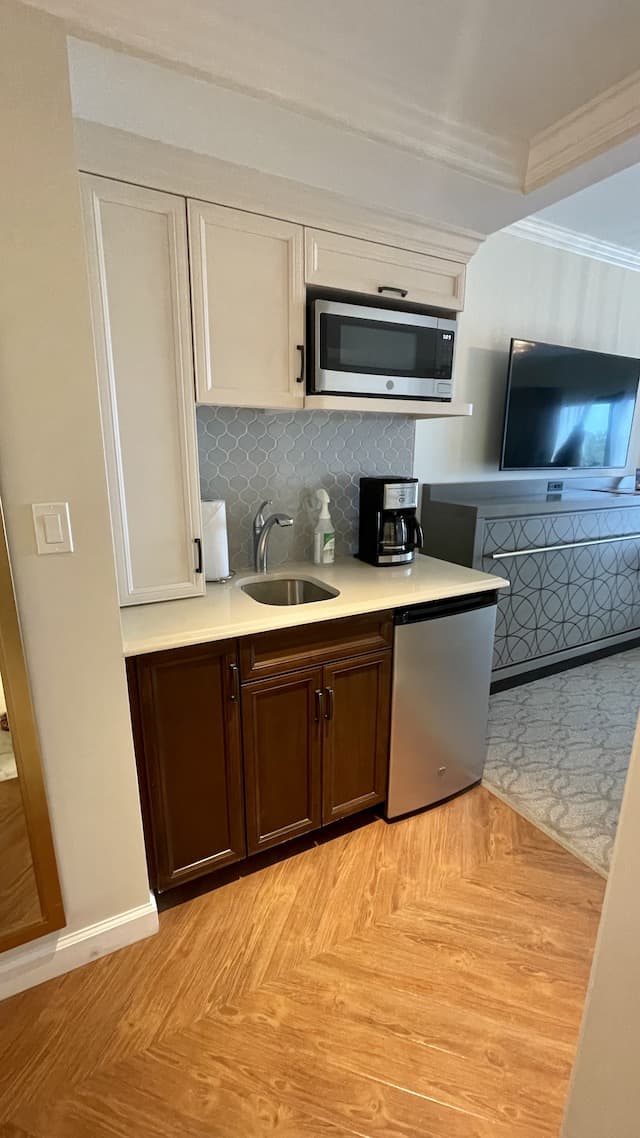 Because the hotel is so new, everything feels modern and up to date. I really love the touches of Walt Disney throughout the resort as well.
Want more hotel rankings? Check out the worst and best moderate resorts HERE!
Do you agree with my ranking? Which is your favorite? Let us know in the comments below! Also be sure to share this post with a friend who is also considering a stay at a deluxe resort.