What happens when your Disney stay is less than magical? Read on for an honest take of Disney's Old Key West Resort.
Resort Overview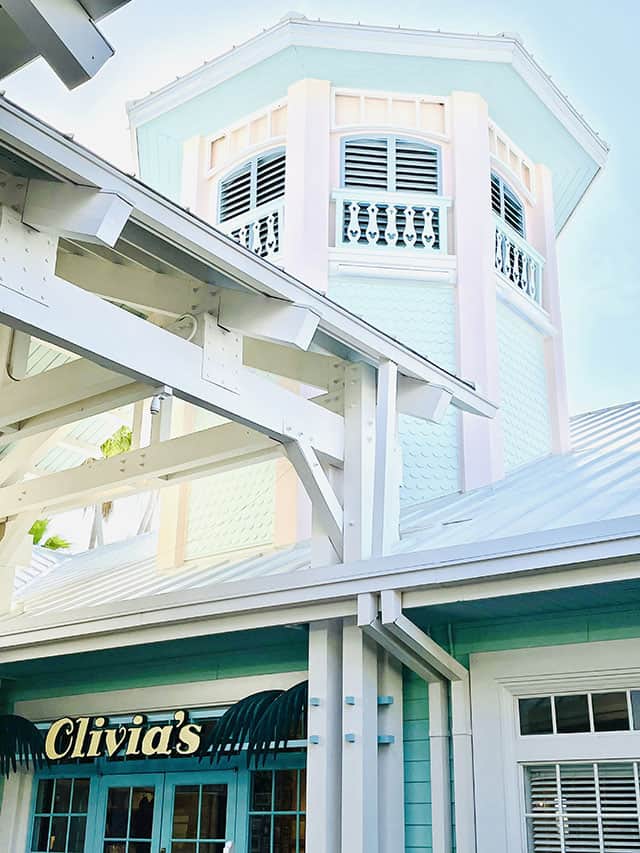 Disney's Old Key West resort is a deluxe resort at Walt Disney World and is the original Disney Vacation Club property. Known for its large rooms and relaxed vibe, Old Key West is a great place to stay for bigger families or for people looking for a slower pace after busy days in the parks.
Old Key West has many amenities and even has a delicious restaurant that I (Jaelyn) would go out of my way to eat at on a stay at a different resort. For more information about Old Key West, check out this review of Olivia's Restaurant, accessible rooms at Old Key West, this review of a two bedroom villa, and my resort guide with all of the details to plan a stay.
My extended family and I stayed at Old Key West in the summer of 2019 in a two bedroom villa and had an exceptional time. We rented a car and drove to the parks every day except for days where we went to the Magic Kingdom. My family had a very magical stay and loved the relaxed atmosphere of the resort and the quiet pool located right by our room.
Most Recent Stay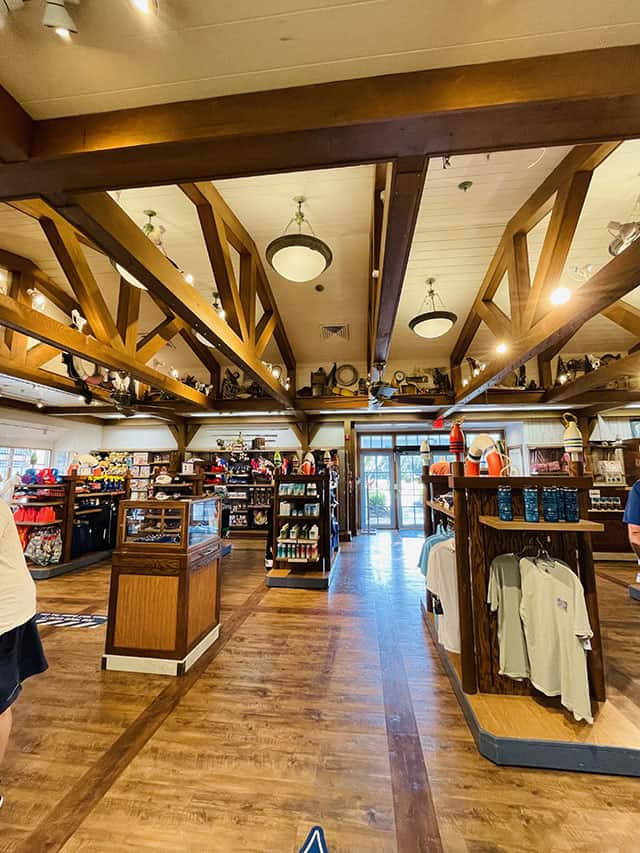 My most recent stay at Old Key West was a different story. We planned a very last minute trip and rented DVC points for the stay. I was able to get the room for one night for about the same price as one night at Pop Century.
Our room was a studio room in the "Near Hospitality House" booking category. We really did not plan to be at the resort for long at all. We simply planned to sleep in the room and then use the bus transportation the following day to arrive at the Magic Kingdom for Early Theme Park Entry for Resort Guests.
First Impressions of Old Key West: Bus Ride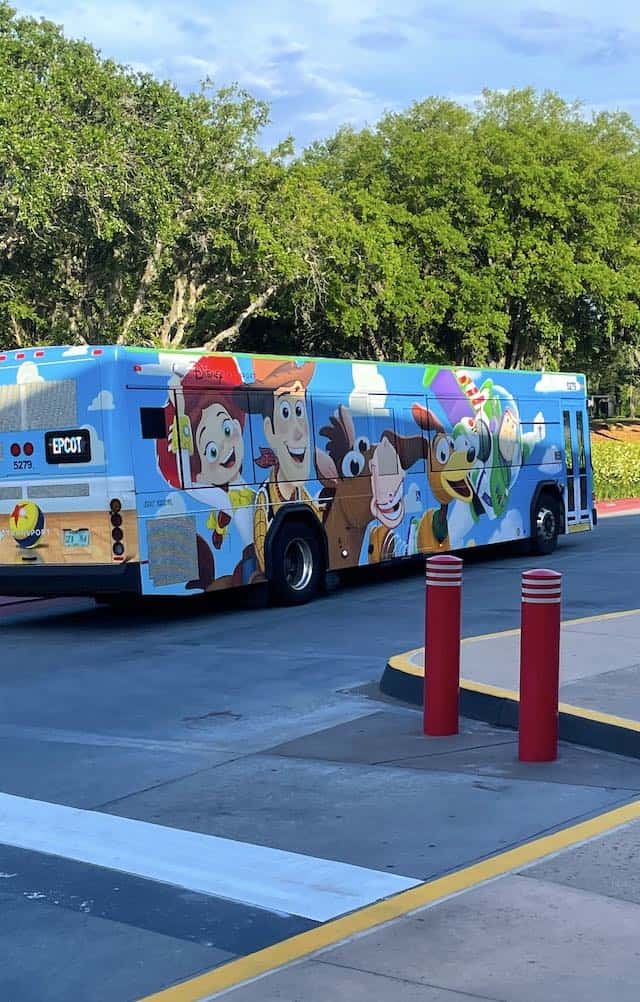 After spending the day in the parks, we arrived to Old Key West late in the evening. Our luggage had been transferred from the Polynesian where we had stayed the night before. We rode the bus from Epcot back to our hotel.
Our first initial impression was that the bus system takes a LONG time to loop through Old Key West. This is a sprawling resort with several bus stops internally on its property. As we were within walking distance to the Hospitality House, or the main resort area, we were the last stop for drop off. Looping through the resort added an additional 20 or 30 minutes to our time before we could get to our room.
This is VERY different than staying at resorts on a direct line of transportation (i.e. the Polynesian) or even staying at resorts with one bus stop (Boardwalk, value resorts, etc.). After an already long day, riding the bus for another 30 minutes is not something that anyone really wants to do.
Studio Room Impressions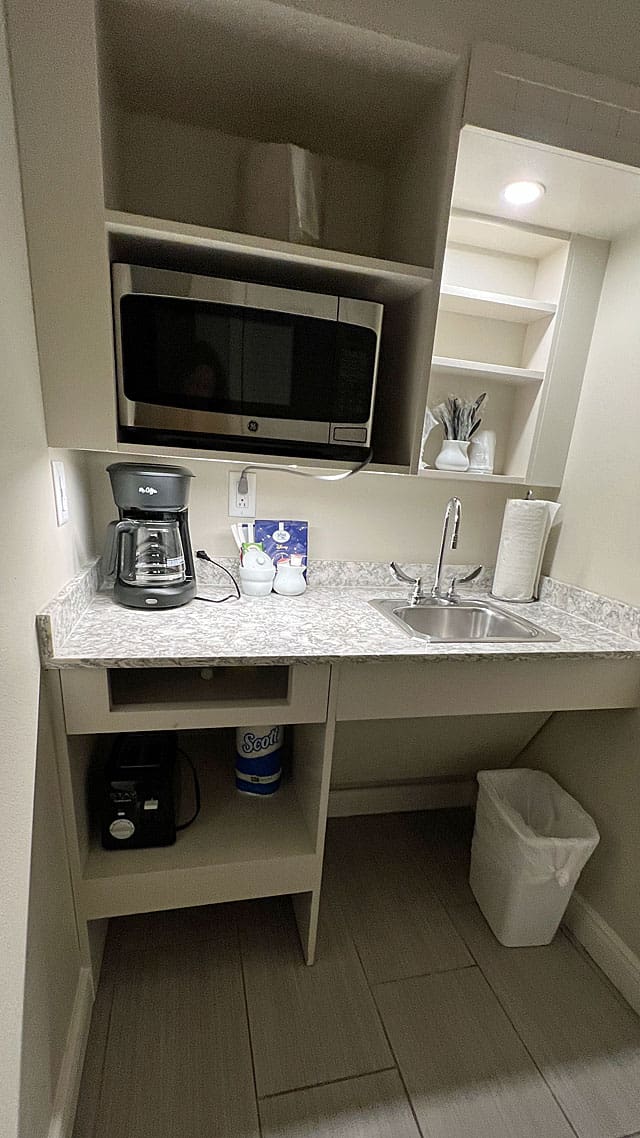 Once we finally arrived and picked up our luggage from bell services, we discovered that we were on the third floor of our building with no elevator. This was ok but a little challenging when balancing luggage, a stroller, and children. We entered our room which had two queen beds, a kitchenette, a small table, and a bathroom.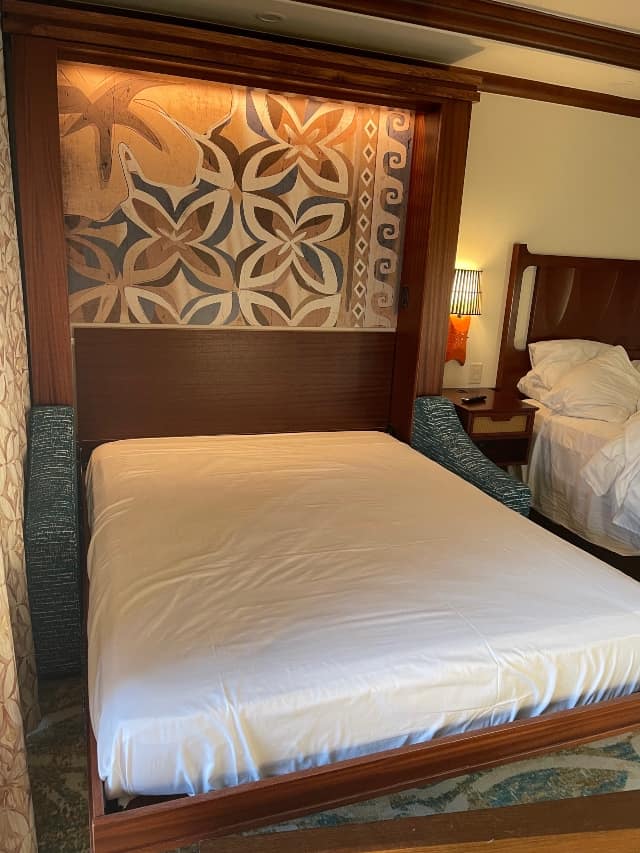 Old Key West studios are the only studios with two complete queen beds. Many other studios have pull out couches, but many of the newly refurbished studios have murphy beds. Prior to the addition of murphy beds, I would have said that Old Key West has the advantage when it comes to sleeping configurations. Now, however, the murphy beds are just as nice as the standard queen beds and, in my opinion, this hurts Old Key West in a big way. I'd much rather stay at a studio at somewhere like the Polynesian or even Saratoga Springs with the murphy bed option.
The theming and decor honestly left a lot to be desired. If you are looking to stay in a resort that has immersive Disney theming, this is not the option for you. It was very much just a hotel room. For the same price with renting DVC and an even cheaper price when looking at the rack rates for both options, the value resorts all pack a better punch in regard to theming than Old Key West.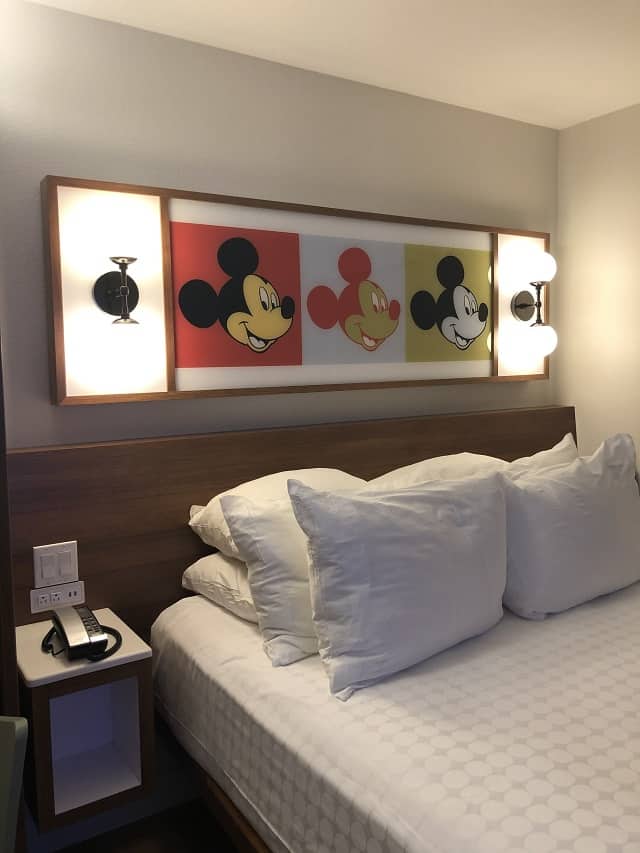 The other major perk of the Old Key West resort is the size of the rooms. The studio here is the third largest on property, bested only by the Polynesian and Riviera studios. I am not sure if it was just the juxtaposition of transferring from the Polynesian to Old Key West, but the space in the Old Key West studio just seemed less functional.
At the Polynesian, studios have two bathroom spaces and a nice living/sleeping space. The Old Key West studio layout had a lot of "dead space" on the side of the room where a table was located. It just didn't serve much purpose for our family.
Early Morning Bus Experience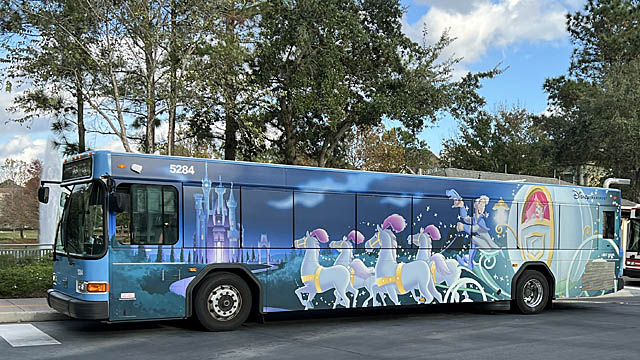 The next morning, we dropped our luggage at Bell Services and waited at the bus stop to catch a bus to the Magic Kingdom for Early Theme Park Entry for resort guests. The park opened at 9 a.m. with an 8:30 a.m. park open for Early Theme Park Entry.
We went down to the bus stop at 7:30 a.m. The television at the bus stop did not report any next available times for a bus to any of the four parks. As we waited, a crowd started to form. We waited over a half hour with no bus in sight. Knowing our bus stop was the last stop, we started to worry that we wouldn't be able to get on the bus because it would be full after looping all the way around the resort.
At a little after 8 a.m. with still no bus in sight and less than 30 minutes until the start of Early Theme Park Entry, I quickly booked an Uber ride. We were in our Uber by 8:10 and made it to the park, through security, and through the entry process by 8:45. This left us with really no benefit from the Early Theme Park Entry, which was disappointing because the crowds were particularly heavy on this day.
Overall Thoughts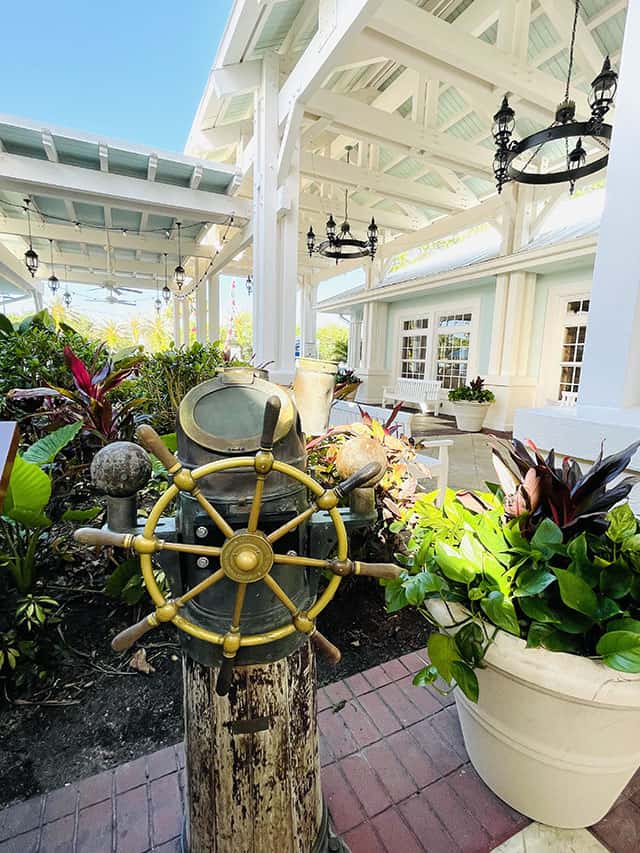 Prior to this trip, I would have wholeheartedly suggested Old Key West as an excellent resort for booking to any of my family and friends. However, after this experience, I do not think Old Key West is a great fit for most travel groups. I would recommend the resort for guests looking for large spaces in larger room categories (i.e. the two bedroom villas or three bedroom grand villas) or guests who are bringing their own car to property.
I would not recommend this resort to anyone looking for immersive Disney theming or for anyone hoping to utilize Disney transportation. While I will head back to Old Key West to eat at Olivia's, I will likely not head back to the resort to stay again.
What are your thoughts about the Old Key West resort? Have you had any negative (or positive!) experiences with Disney transportation to and from your resort hotel? Continue the conversation below or on the Kenny the Pirate Facebook page. I would love to hear from you!
-Jaelyn