Palm trees, sunshine and some home cooking are waiting for you at Olivia's Cafe. Check out this review to see if you want to add this restaurant to your Walt Disney World dining choices.
Location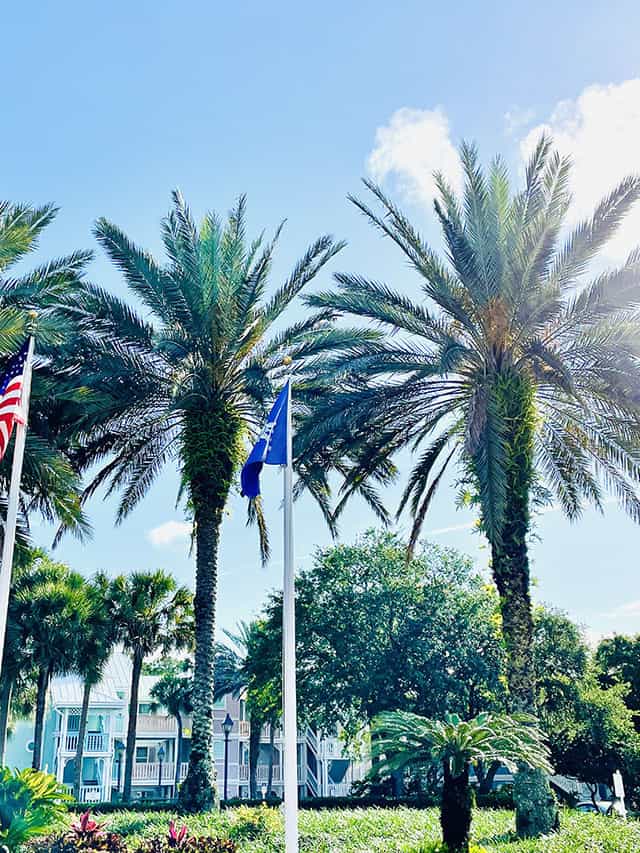 Olivia's Cafe is located at Disney's Old Key West. Getting to Old Key West is a little tricky. In my opinion, the resort is very secluded as it is in the Disney Springs Resort area. The easiest option for transportation is either via bus or a local ride share. I (Maggie) decided to just use a ride share service. It was fast and easy, and I did not have to wait long at all.
When I first arrived at Disney's Old Key West, I knew it was a special resort. Everything you would expect to see on a tropical island was there. Swaying palm trees, bright sunshine, and scenic views of the water greeted us upon arrival.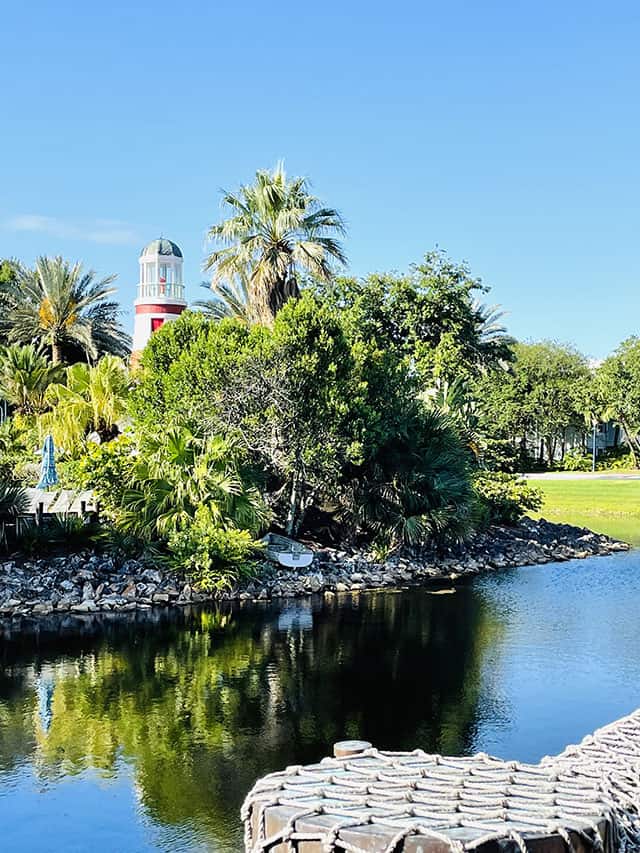 Another unique feature about this property is that Disney's Old Key West is the very first Disney Vacation Club resort. The resort takes great pride in this and it definitely shows. To read more about Disney Vacation Club and all of its benefits, take a look at this post HERE.
Guests staying at Old Key West can choose between a Deluxe Studio, 1 Bedroom Villa, 2 Bedroom Villa or 3 Bedroom Villa. For a review of the 2 Bedroom Villa, check out this post.
Olivia's Cafe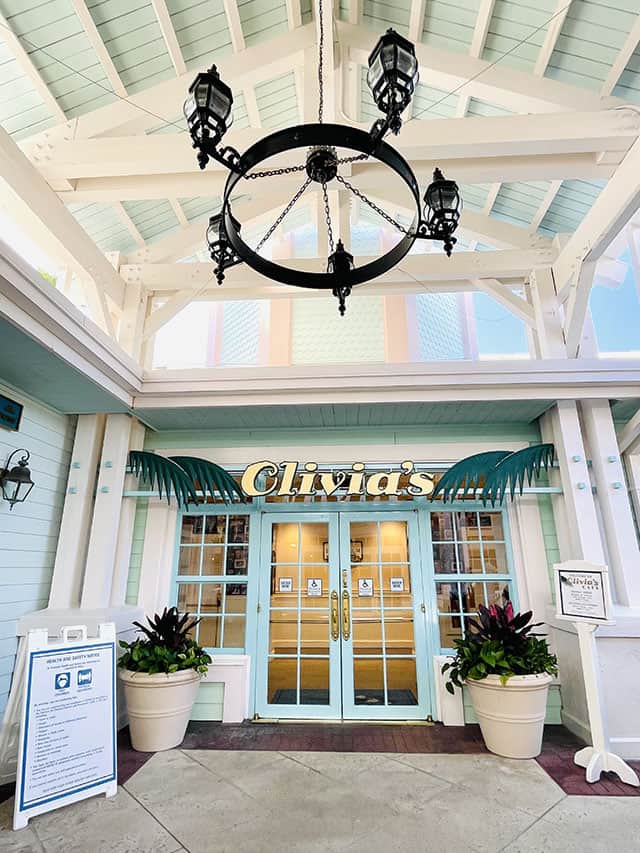 First of all, who is Olivia? Take a look at this little excerpt from Disney:
"Olivia Farnsworth lived in a small cottage along Turtle Krawl, upwind of the strip. Almost daily, she would invite curious passersby who smelled her cooking to come on in and pull up a chair. People loved her vibrant flavors and earthy personality, and, before long, she found herself setting more tables.
Eventually, Olivia opened the doors to her eponymous cafe, which has been a haven for locals and a must-visit for out-of-towners ever since." – Disney
Now that we know Olivia, let's take a look at her cafe and see why it's a "must-visit".
Nautical Atmosphere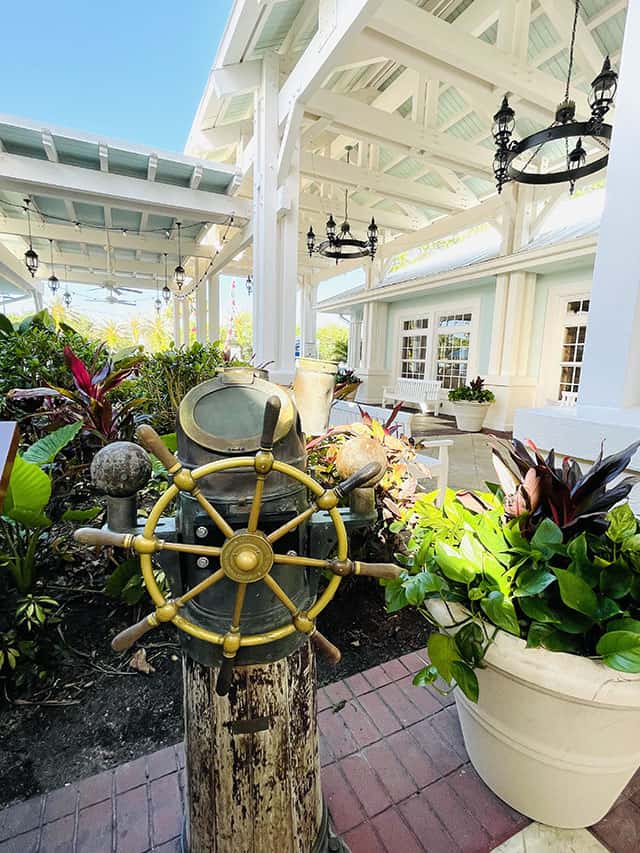 There is no question about where you are at Old Key West. Guests visiting definitely have a sense of being in the tropics. Nautical decor surrounds you all over and it feels like you are in the tropics by the sea.
My friend and I had a breakfast reservation here and we checked in via mobile check in. We were seated almost immediately.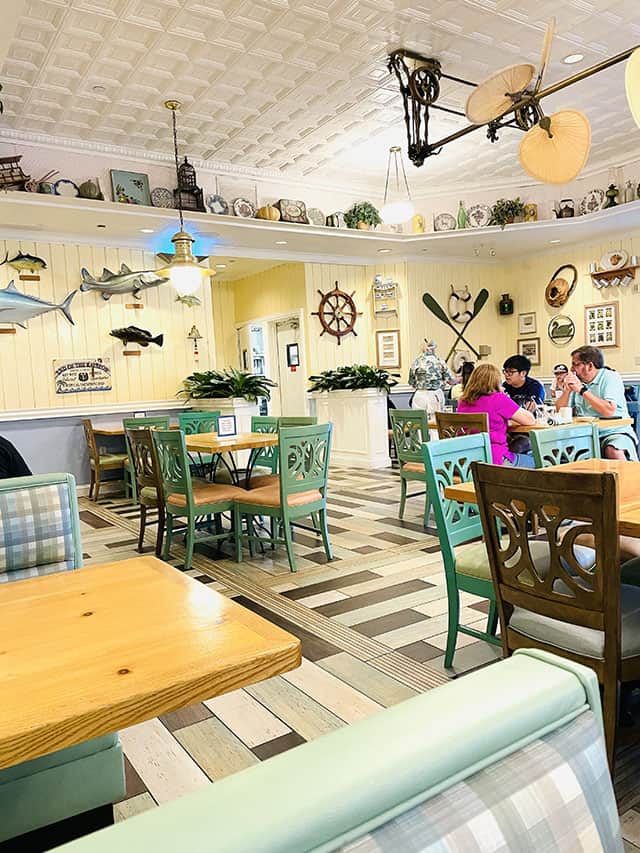 The dining area is bright and welcoming. It almost feels like an old town in say, Key West? Admittedly, I have never been to Key West, but this is what I imagine it being like if I were to walk into a local cafe there.
Another unique feature about this dining location and resort I noticed was the decor. The nautical theme is throughout the resort, but it is also decorated with photos of Disney Club Vacation members everywhere.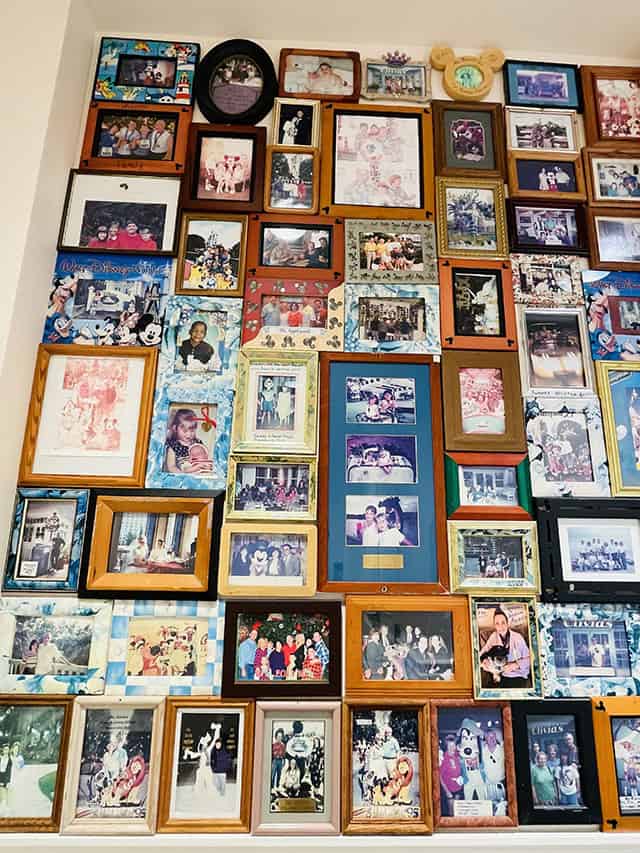 Check out the wall pictured above. It's adorned with pictures of hundreds of Disney Vacation Club Members! I thought this was really special and unique.
Are you a Disney Vacation Club Member or know anyone who is? Could your picture be on this wall?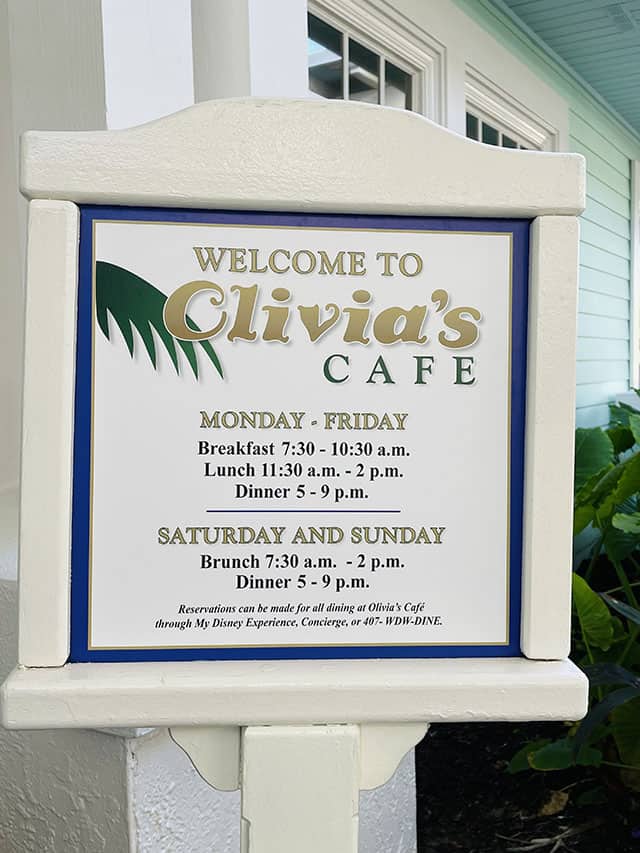 Olivia's Cafe serves breakfast, lunch and dinner. They also have a special brunch on the weekends.
Menu
After we were seated, we were given QR code menus. These contactless menus have been used since Walt Disney World's reopening to limit contact. All you have to do is take a picture of the QR code with your phone, and it will take you directly to their menu.
Breakfast seems to be the most popular meal at this location. Olivia's Cafe serves traditional breakfast items, such as pancakes and omelets and some specialties of their own like the Banana Bread French Toast.
Lunch choices include conch fritters, burgers, and a Havanna Beef sandwich, while guests can find choices such as Prime Rib or Southern Buttermilk Chicken for dinner.
Don't forget that Character Locator also has menus to all of the restaurants that are currently open at Walt Disney World!
You can find the complete menus for Olivia's Cafe and other restaurants right HERE!
Prices range from $15 – $34 for breakfast, lunch and dinner. Discounts are also available for Annual Passholders, DVC Members, Disney Visa cardholders, and Tables in Wonderland members. I was able to use my Disney Visa discount and was very happy.
The food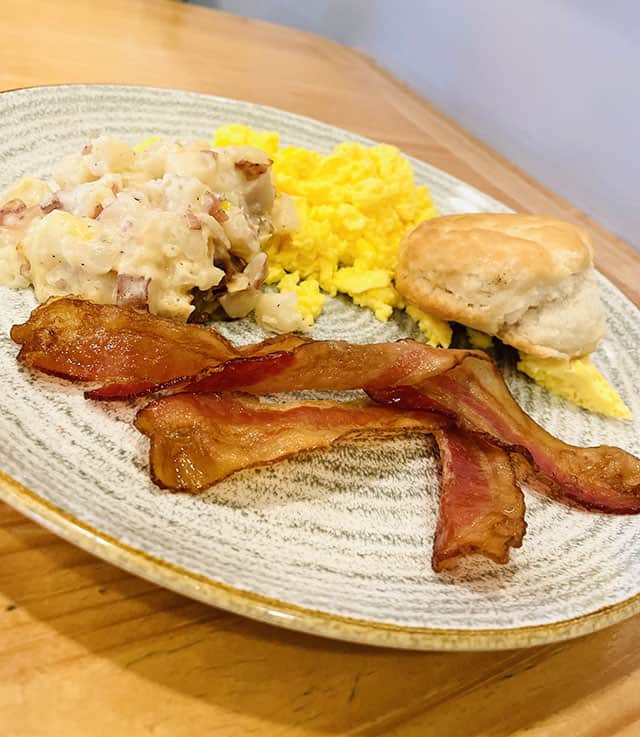 I had Olivia's Breakfast which included: Two Eggs-Any Style, Olivia's Breakfast Potatoes, and Buttermilk Biscuit with choice of Bacon or Sausage. If you want to, you can also add steak.
While this looks to be a very simple and plain breakfast, it is one of the meals I actually enjoyed very much. The portion was not too large, and let's be honest, when you are at Disney, you can expect to have extra large portions at many places, especially sit down meals. Often times, I cannot even eat everything on my plate even though the food is fantastic.
This breakfast though was just the right size and not overly filling. It was kind of nice not feeling like I had to be rolled out of the restaurant because I ate too much!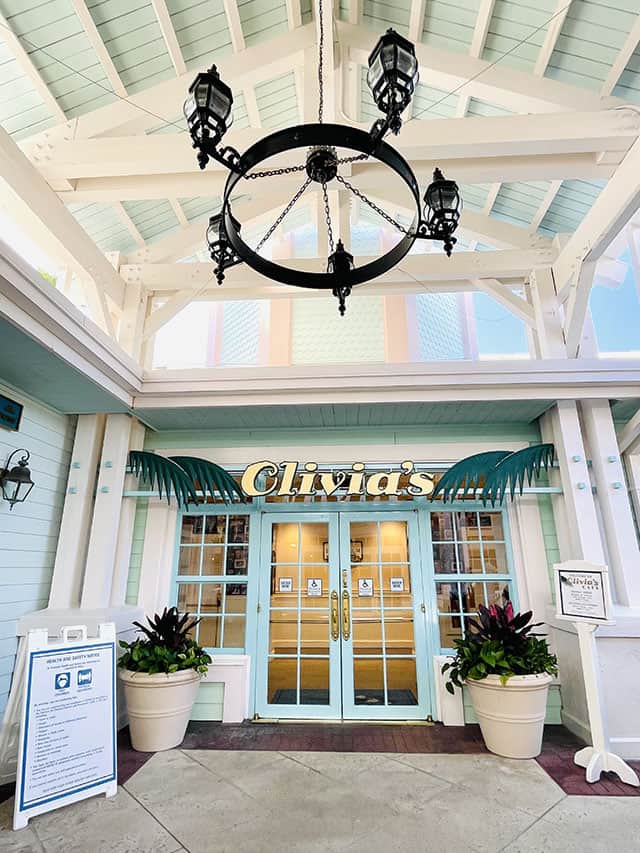 Olivia's Breakfast potatoes were creamy, warm and delicious. If there was something I could have had seconds on, these would have been it. The bacon was crispy, and I even ate the scrambled eggs. I'm not a huge fan of eggs, so it's pretty impressive I ate them all.
I believe this is the one and only meal at Disney I have ever successfully eaten entirely. It's too bad they do not give out clean plate club awards here, like at 50's Primetime Cafe, because I would have had one!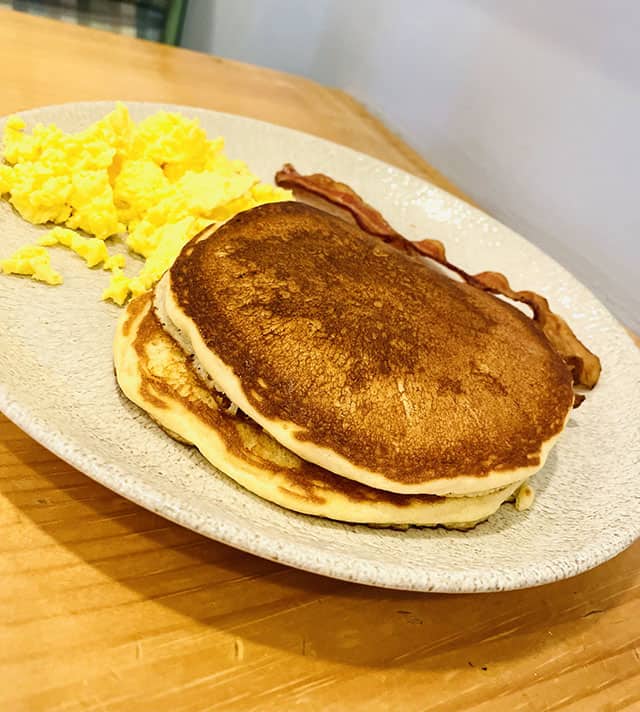 My friend had the Buttermilk Pancakes with Eggs. It comes with: Two Eggs-Any Style served with your choice of Bacon, Ham or Sausage with Maple Syrup or Mixed Berry Sauce.
The pancakes were mouth watering, crispy and delicious. Again, it's a simple breakfast, but quite satisfying and tasty.
Fellow KtP Writer Jaelyn also dined at Olivia's Cafe and you can read all about her experience HERE.
Final Thoughts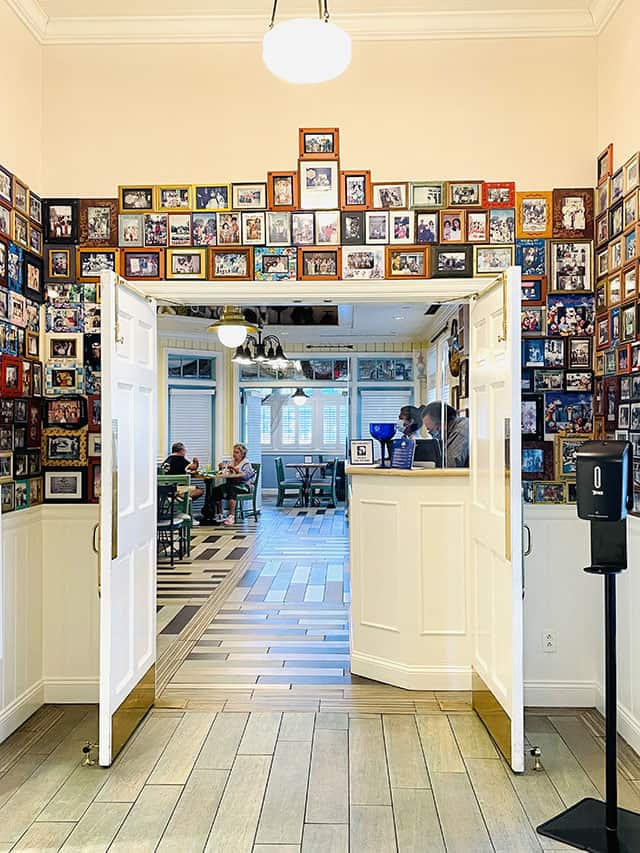 Overall, we really enjoyed our time at Olivia's Cafe. The food was excellent. Our service was spectacular, and the atmosphere was friendly and casual. The value of the meal was well worth it. I would definitely return for any meal again on a future trip.
Advance dining reservations are highly recommended, but I often see dining reservations for Olivia's Cafe, so it does not seem like it would be a difficult reservation to grab.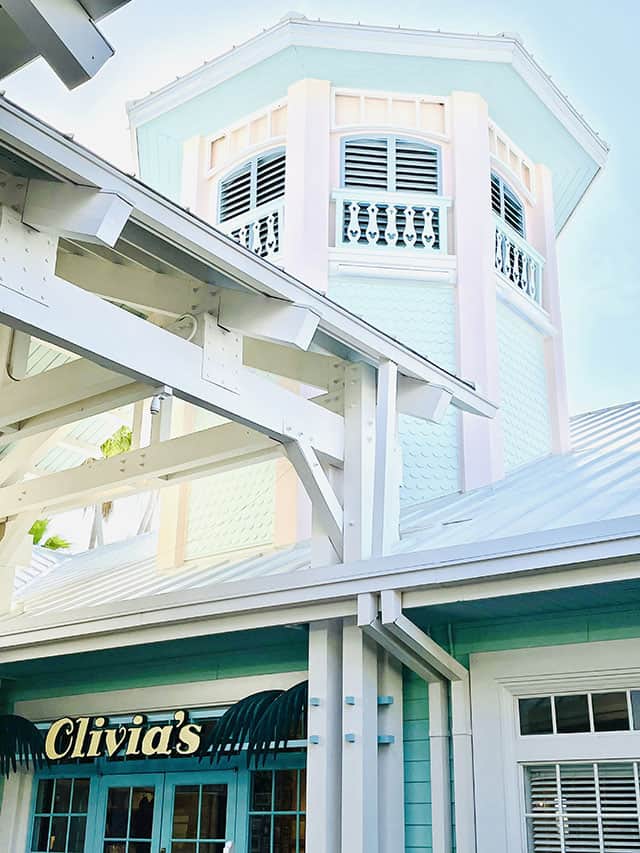 If you do have difficulty, take a look at this post HERE for tips on how to grab those coveted dining reservations.
Another reason I really enjoyed coming here was to see Disney's Old Key West resort. It was my first visit to this gorgeous, tropical resort.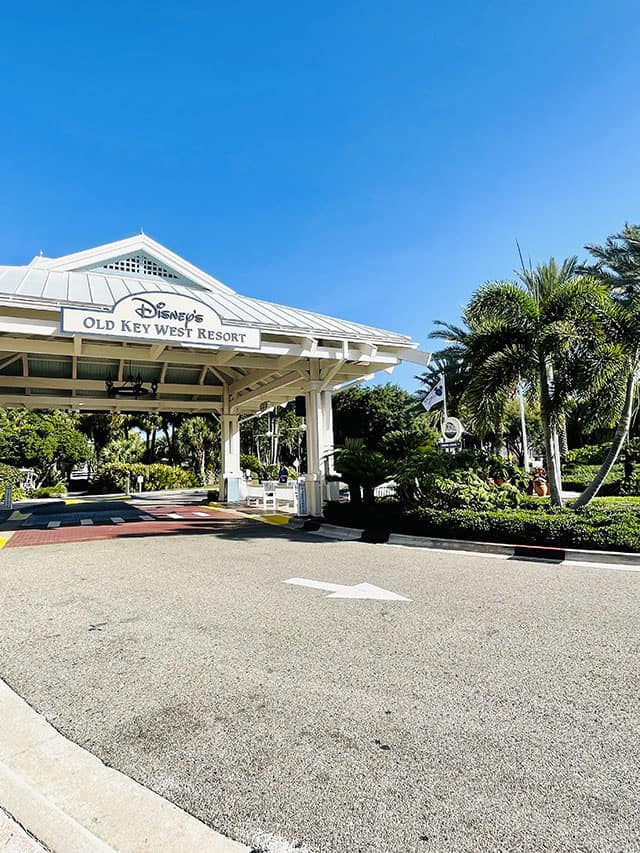 If you are there, be sure to check out the gift shop. It's pretty unique because you can find plenty of Disney Vacation Club merchandise. In fact, the majority of the store items are DVC merchandise related, so happy shopping DVC members!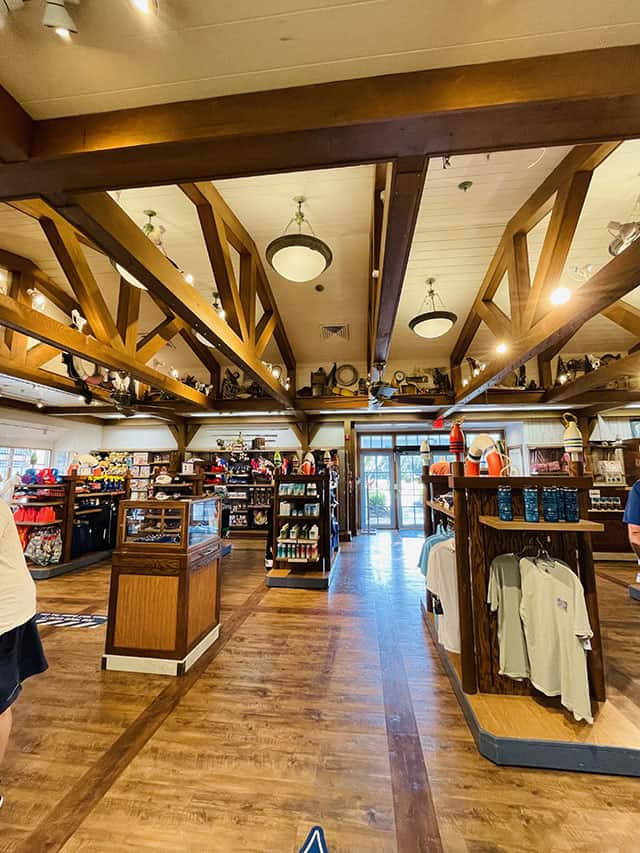 The only negative part of the resort in my opinion is the transportation. The main transportation is busses. If you are looking for a quick trip to the theme parks or are on a tight schedule, this probably would not be your best choice. If you want to visit Disney Springs though, you can simply take a boat.
However, the resort was running more than one bus to both Magic Kingdom and Animal Kingdom, but bus transportation to Hollywood Studios was few and far between. Requesting a local ride share service is probably your best bet if you want to get to a park quickly.
Have you been to Olivia's Cafe at Disney's Old Key West resort? Did you enjoy your dining experience? Tell us about it in the comments below or on our Facebook page. Share them with us in the crew, too!
Maggie Baltz