Disney World has three resort categories: deluxe, moderate, and value. Moderate resorts are a great blend of pricing, accommodations, and amenities. But, which one should you stay at? Check out my ranking to help you decide.
Why you should consider a stay at a moderate resort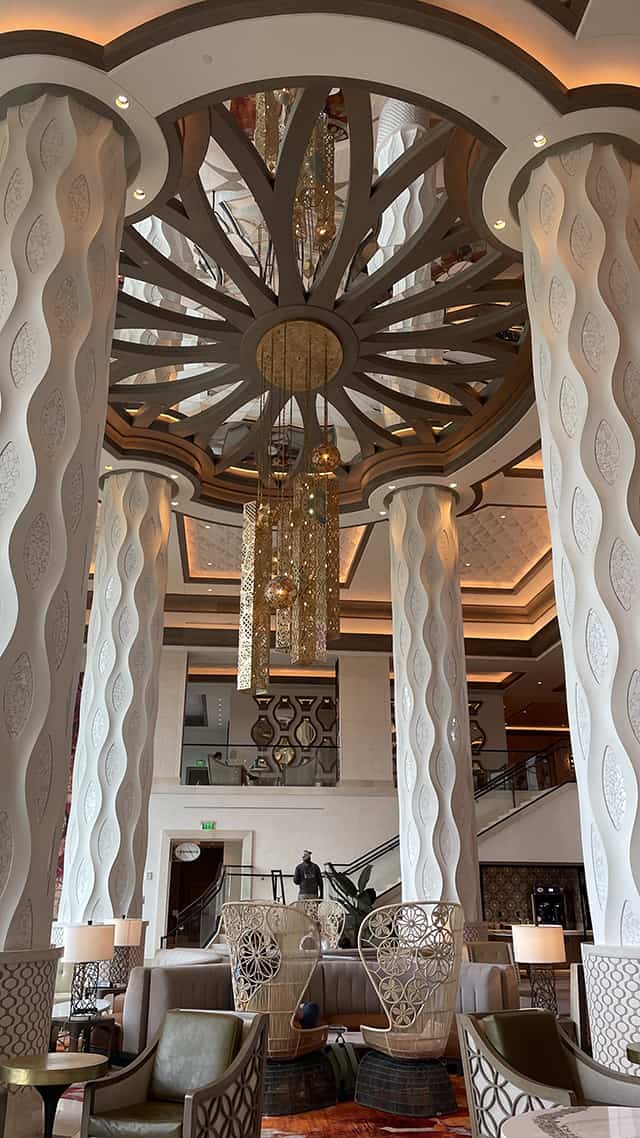 Do you want the best of both worlds? Reasonable pricing but great accommodations and resort activities? A moderate resort is the middle of the road and a great blend of deluxe and value resorts. No they won't have the same level of upscale rooms or as many dining options as deluxe resorts, but they also offer a lot more than value resorts.
There are four dedicated moderate resorts at Disney World, plus one that has room categories that are considered moderate:
Port Orleans French Quarter
Port Orleans Riverside
Coronado Springs
Caribbean Beach
Cabins at Ft. Wilderness
Ft. Wilderness has campsites which are considered a value category, but they also have a selection of cabins which are considered a moderate category. I went ahead and lumped the cabins at Ft. Wilderness into this post, but you'll notice it doesn't rank very high anyway. Here is my ranking of moderate resorts with some helpful tips and considerations.
#5 Cabins at Ft. Wilderness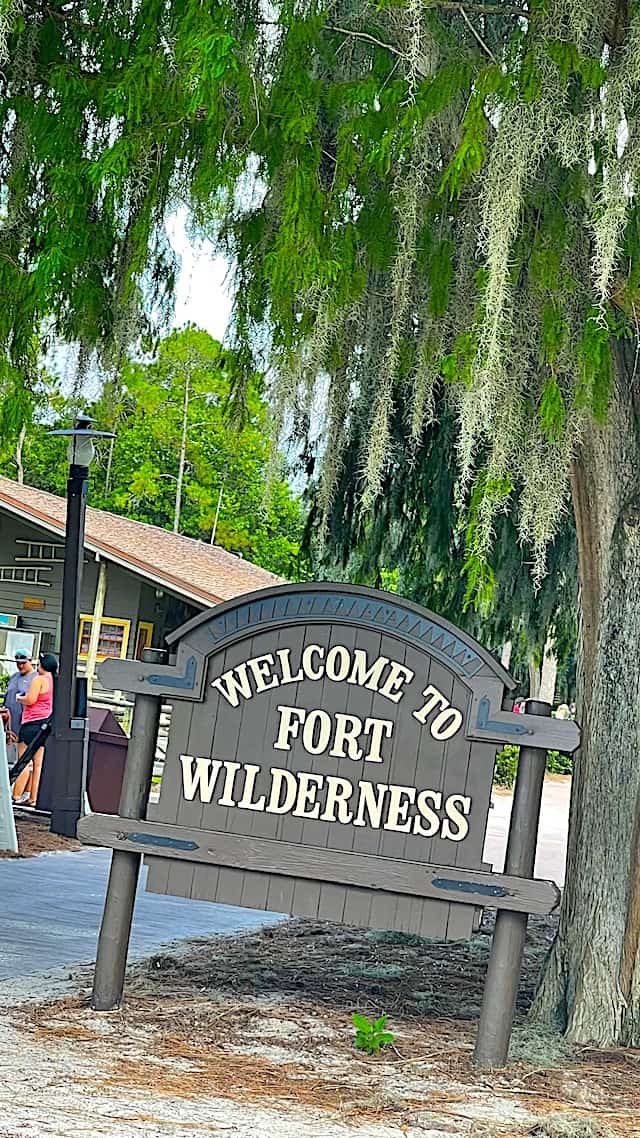 Rough it with this Pioneer-like experience at Ft. Wilderness. The campsites are the more popular area of the resort with people coming from all over to spend a week at Disney's campsites.
However, the cabins rank lowest on the list for me. Despite the fact that these are basically houses (which can be great for spreading out on vacation), I ranked this as the "worst" because the environment may not be everyone's cup of tea. Ft. Wilderness is an actual campground, and many people vacationing at Disney World want more of a hotel experience.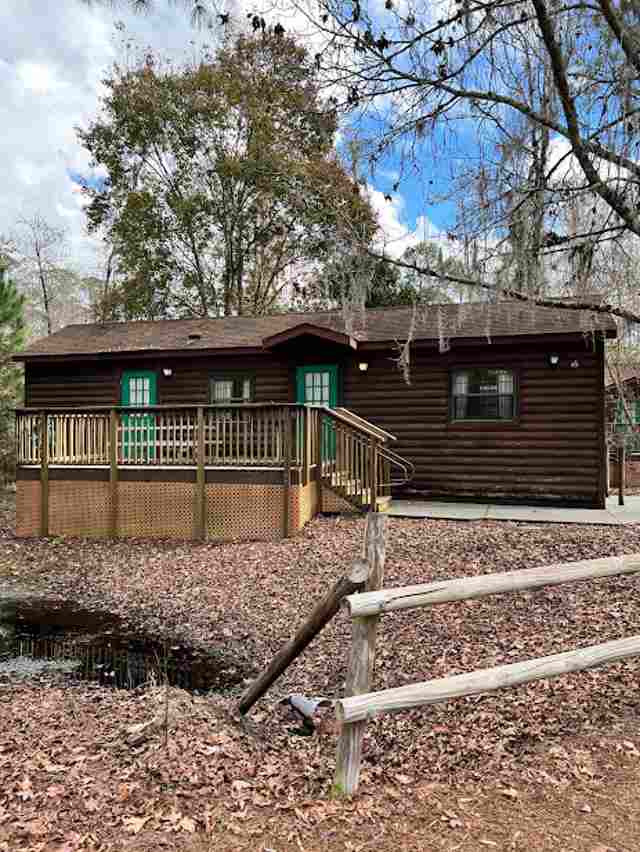 This resort is great if you will have your own vehicle (parking is right outside your door), and if you need more space for your party of 6. The cabin has everything you could possibly need to set up a home base for your visit. With that said, the cabins may only meet the needs and desires of specific group of people.
You can read more about Ft. Wilderness in this guide and read a full overview of the cabins in this post.
#4 Port Orleans – Riverside
Next up is Port Orleans – Riverside. This moderate hotel is themed after rural Louisiana with stately white mansions and tin-roof cottages. If you can imagine what life looked like in the late 1800's on a river, steamboats and mill wheels come to mind. There is actually a working cotton press mill outside the Riverside food court. The Alligator Bayou section features cottages with tin roofs while the Magnolia Bend section features stately white mansions and fountains.
I chose to rank this one as second to last because of the size, transportation situation, and theming. The resort is huge, and unless you are close to the main lobby and pool, you will be walking quite a bit or waiting for an internal bus at your closest bus stop.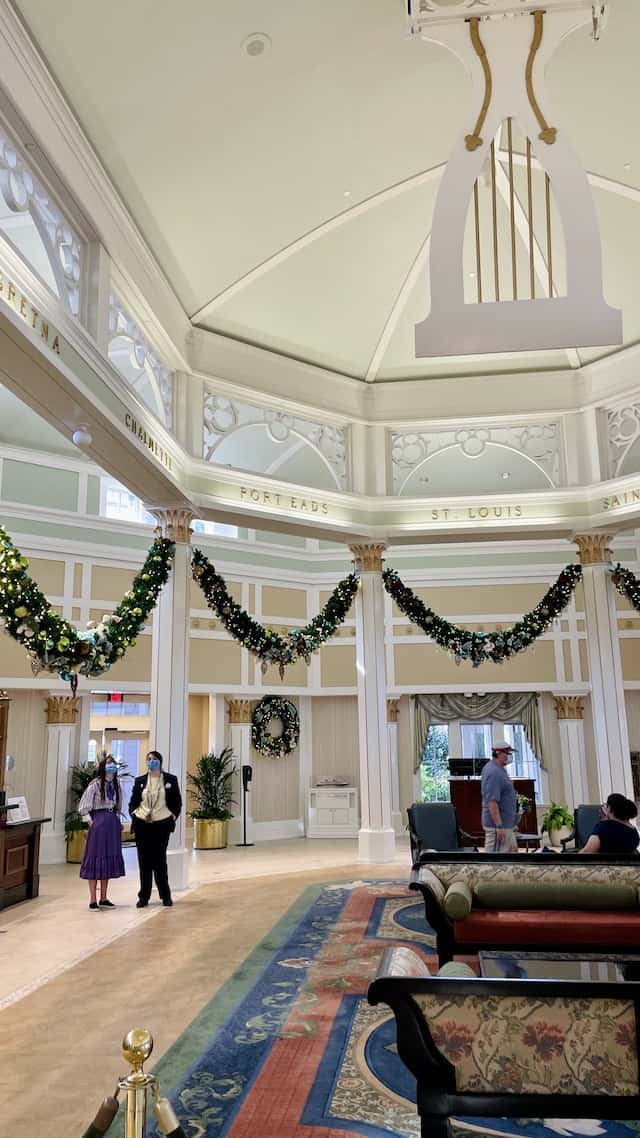 To piggy back off that, the size makes transportation a pain. Riverside Guests must rely on buses alone to get to the parks, and because of the size of the resort, transportation is a little confusing. You will need to wait for a bus to come to to your bus stop, and depending on where you are at within the resort, a bus may already be full. You may end up waiting even longer for a bus to be able to pick you up.
The theming is quite boring in comparison to other moderate resorts. I just think it leaves a lot to be desired. The exception, of course, is the Royal Guest Rooms. These rooms are themed after princesses, and it is the perfect room if you have a princess lover in your party. Read more about those rooms HERE.
Related: read all about Port Orleans Riverside in this guide.
#3 Coronado Springs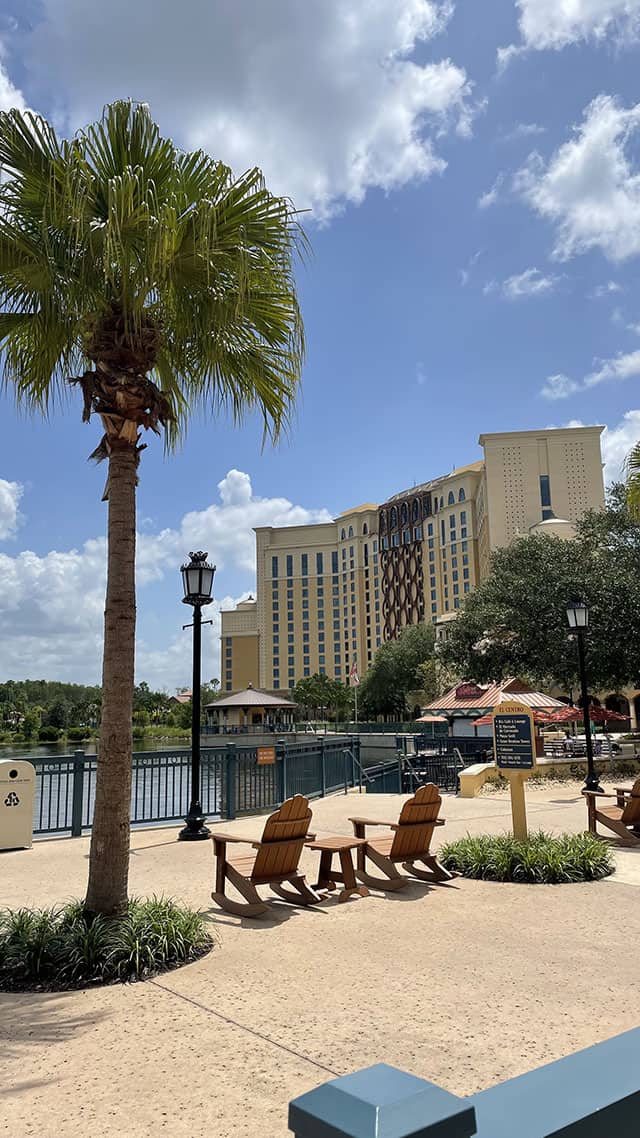 For me, Coronado Springs is the moderate of the moderate resorts. It is a sprawling moderate resort and is split into three different villages inspired by cities and neighborhoods of Mexico and the American Southwest:
Casitas – inspired by cities and villages all over Mexico
Ranchos – ranch houses of regions of Northern Mexico and American Southwest
Cabanas – small fishing villages on the Mexican coast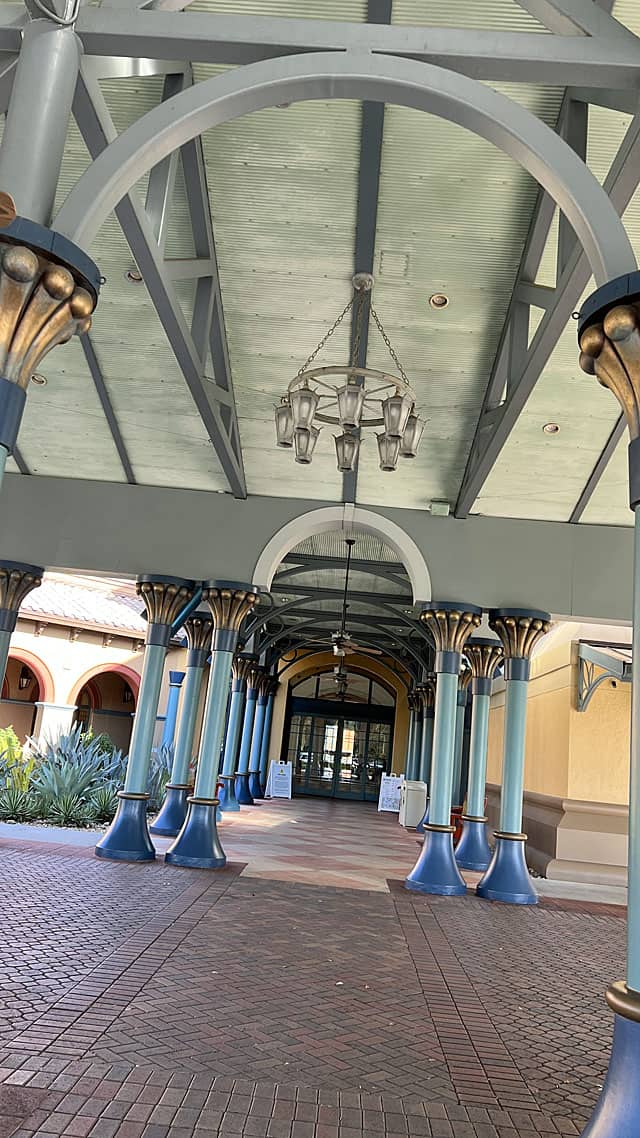 Next to these three villages, guests can find Gran Destino Tower which opened to guests in 2019. Gran Destino is named after Disney's animated film Destino and surrealist artist Salvador Dali. The tower is the saving grace of Coronado Springs. Coronado Springs itself is a very boring hotel with no real appeal and relies fully on Disney bus transportation (with multiple stops around the resort).
The tower, on the other hand, offers deluxe amenities and accommodations at a moderate price. This is the only moderate resort that offers a club level, and that is all thanks to the tower. The architecture and art work in Gran Destino Tower is stunning and bumps Coronado Springs up a few spots on this ranking. If you plan to stay at Coronado, I recommend staying in the tower.
Maggie has all the details on what Coronado Springs has to offer in her guide.
#2 Caribbean Beach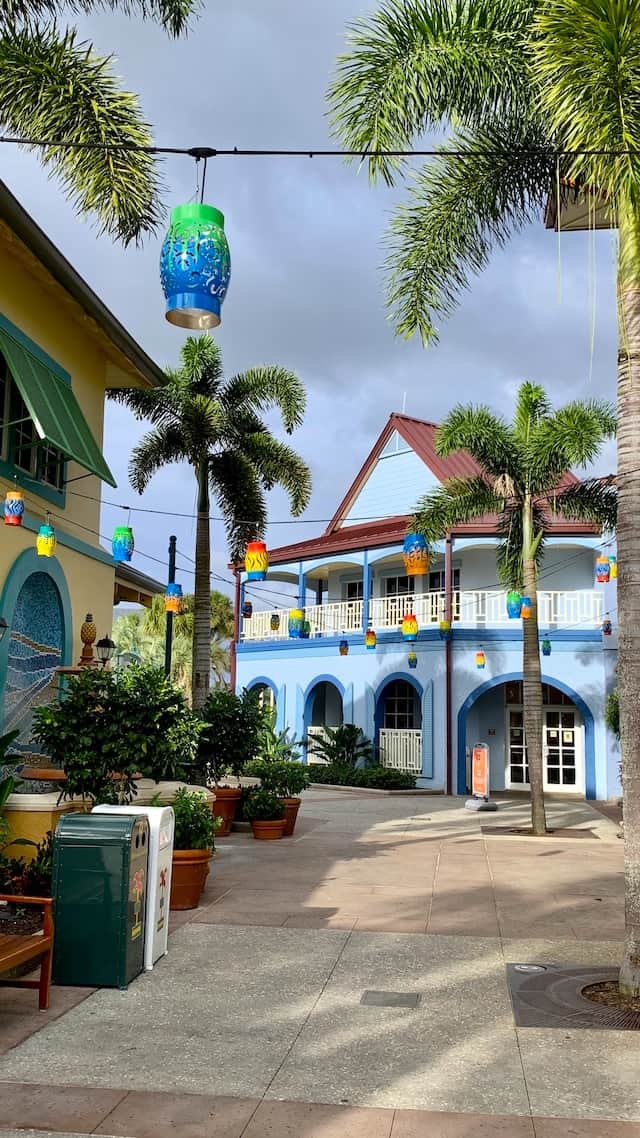 While I am not exactly fond of the rooms at Caribbean Beach (they are not recently refurbished like the other resorts), I really love the laid-back island theming of this resort and its easy access to the Skyliner and Riviera Resort (my favorite deluxe hotel). Guests are transported back in time to the laid back and relaxing beach vibes of the Caribbean Islands. Sandy beaches, hammocks, and the vibrant colored buildings make you feel like you are taking a tropical vacation within a Disney vacation.
This resort is also very large just like Riverside and Coronado Springs, but because you can get to two parks via the Skyliner I think Caribbean Beach is the best choice in that regard. Never underestimate the power of easy transportation to the parks! The Skyliner is a lifesaver for Guests with strollers and ECVs.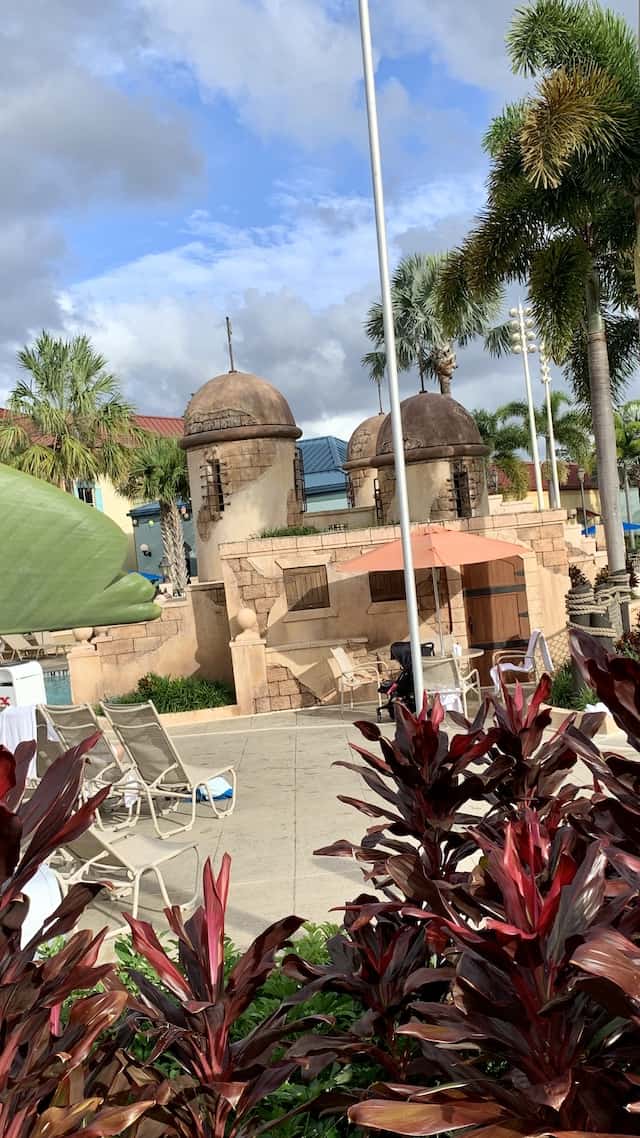 The food choices here leave a lot to be desired, but you are a quick 5-10 minute walk to Riviera Resort. Topolino's Terrace and Primo Piatto are excellent dining choices. Overall, the Skyliner and theming are what make Caribbean Beach my second favorite moderate resort.
Learn everything you need to know about Caribbean Beach in this guide.
#1 Port Orleans – French Quarter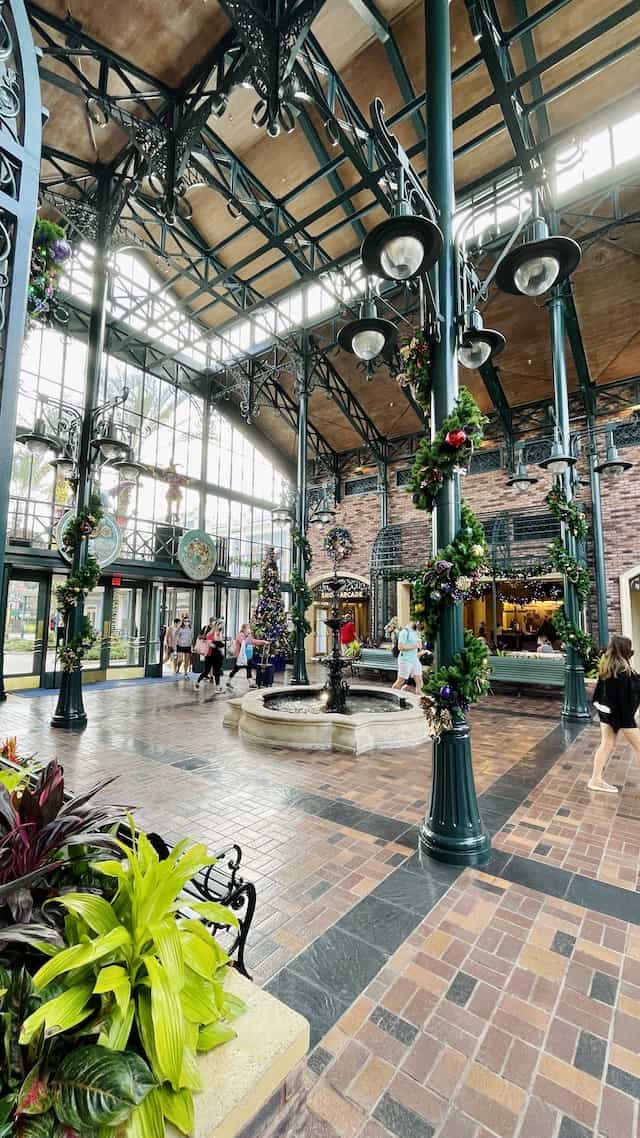 French Quarter is like stepping into historic New Orleans at the turn of the 20th century. The cobblestone walkways are lined with gas lamps, and the colorful buildings have wrought-iron balconies. The historic Jackson Square is represented in the main lobby, which feels like an old-time town square. The Mardi Gras touches like the jesters, masks, and jazz influences draw you in to experience a southern way of life. This resort is relatively small with only 1,008 rooms.
I really love the size and theming of this resort which is why it ranks the highest on my list. No matter where your room is located, you will be at the pool and main lobby within minutes. There is only one bus stop, which makes getting on a bus to the parks much easier than the larger resorts. And, the Scat Cat's Lounge serves up beignets and beautiful live jazz music!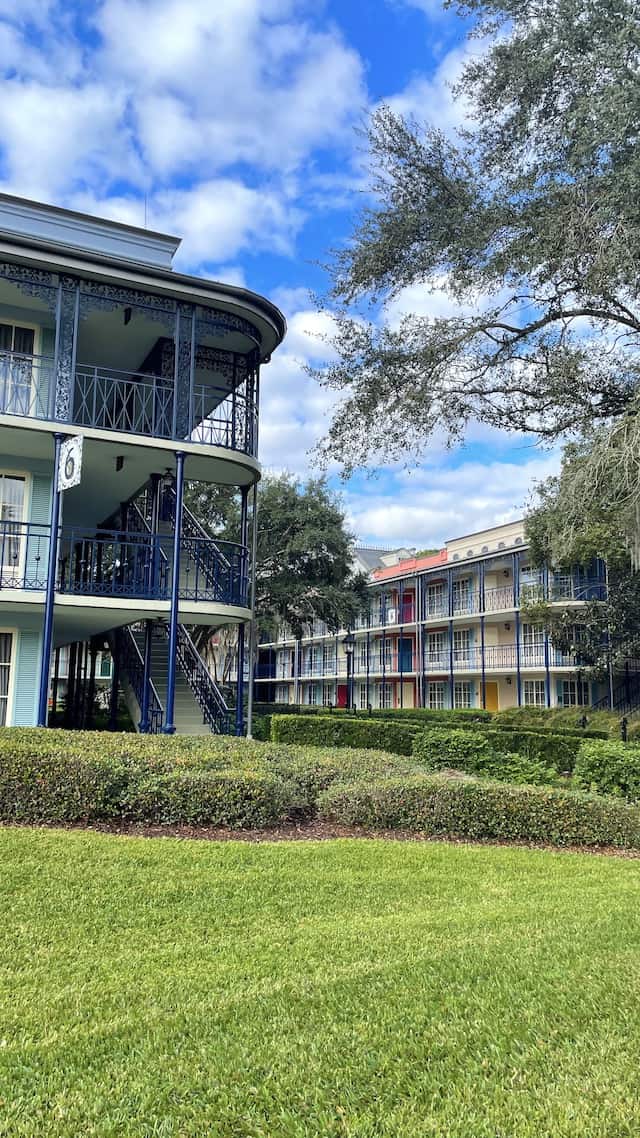 The rooms are pretty plain and "Disney sterile" which is the only real drawback I can come up with French Quarter. I wish they had some more charming interior decor. It's kind of alarming to see the fun theming in the main areas of the resort and then walk in to your room with plain brown floors and white walls.
Check out this guide to Port Orleans- French Quarter. Be on the lookout soon for my full review of the rooms.
Do you agree with my ranking? Which is your favorite moderate resort? Least favorite? Let us know in the comments below, and share this post with someone who is considering a stay in a Disney moderate resort!