Did you know that there is a Disney resort that is just as big as the Magic Kingdom? It's true! On a recent trip, a Cast Member shared this fun bit of trivia about Disney's Coronado Springs Resort. If you are thinking of staying at this beautiful resort, take a look at this guide for everything you need to know.
Disney's Coronado Springs Resort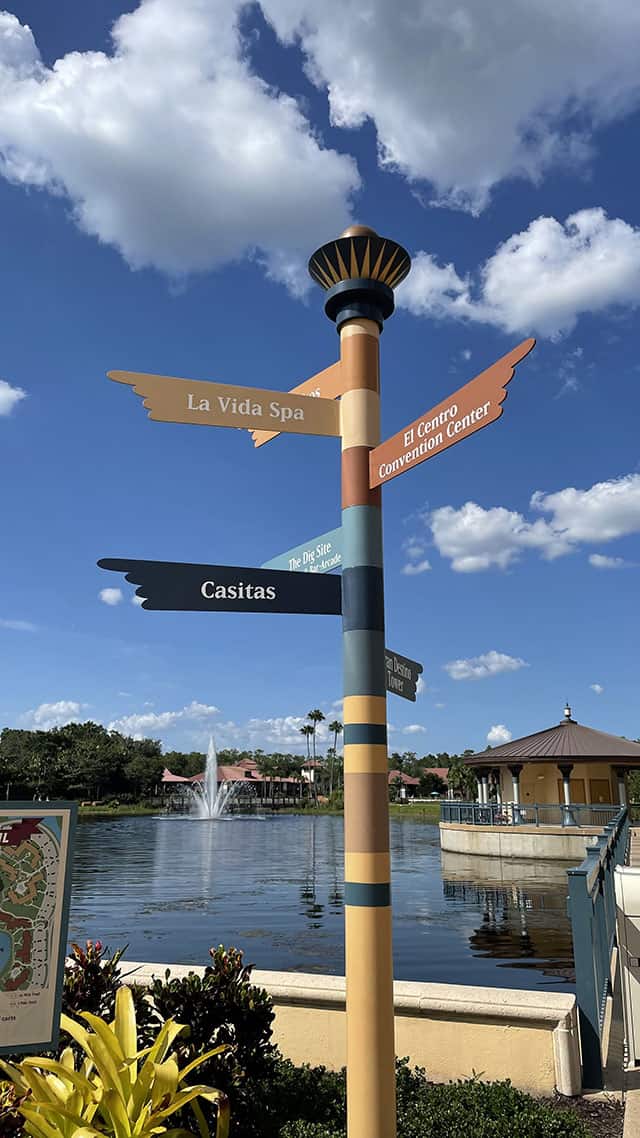 Disney's Coronado Springs Resort opened in August of 1997. It is a sprawling moderate resort and is split into three different villages inspired by cities and neighborhoods of Mexico and the American Southwest:
Casitas – inspired by cities and villages all over Mexico
Ranchos – ranch houses of regions of Northern Mexico and American Southwest
Cabanas – small fishing villages on the Mexican coast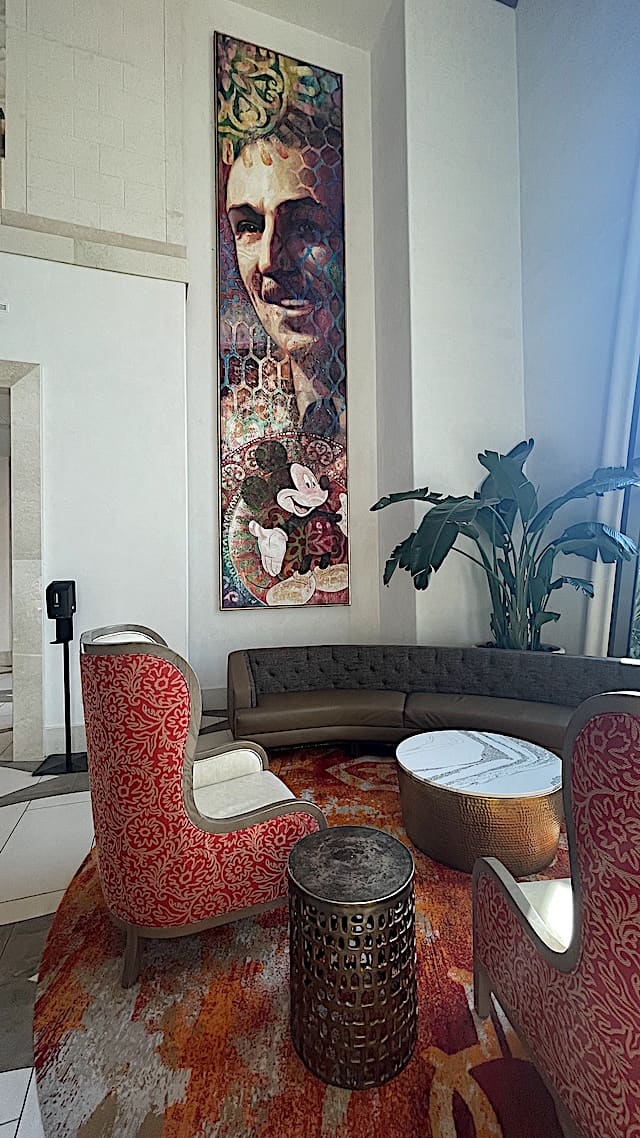 Next to these three villages, guests can find Gran Destino Tower which opened to guests in 2019. Gran Destino is named after Disney's animated film, "Destino" and surrealist artist Salvador Dali. The relationship between the two historical figures is interesting and is definitely worth checking out! Walt Disney clearly admired the artist and influences of his artwork can be seen throughout the resort.
Room Categories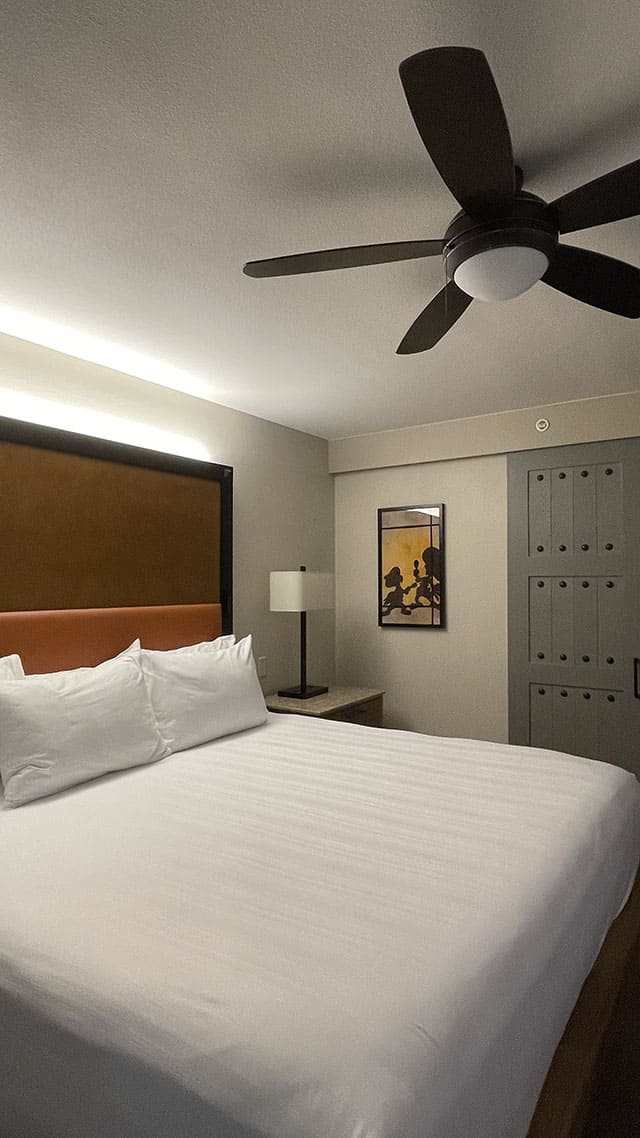 With over 1,900 rooms at the resort, there are a wide range of different categories available for guests to choose from. Guests can stay in the following categories:
Preferred Room
Preferred Room – King
Water View – King
Water View
Standard View
1 Bedroom Suite – King
King Bed
Casitas – 1 Bedroom Suite
Casitas – Executive Suite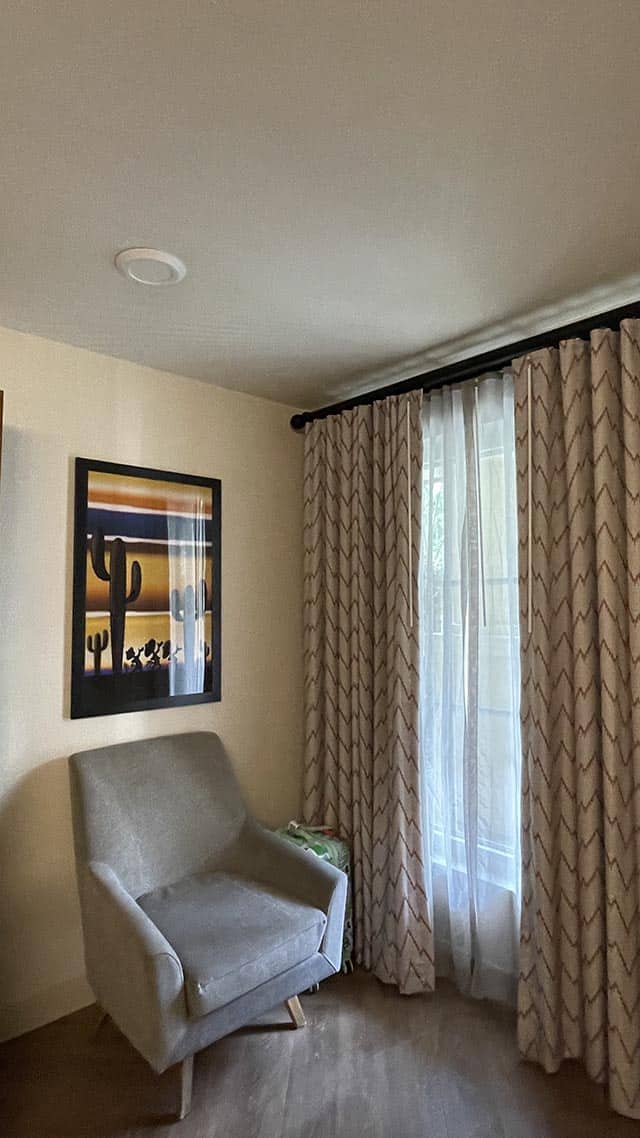 The Gran Destino Tower has Standard and Water Views. This resort is also unique due to the fact that it is a moderate resort but also offers guests Club Level amenities.
For a great comparison of rooms in the resort and those in Gran Destino Tower, be sure to look at Donna's post HERE. I (Maggie) agree with her in that the rooms at Gran Destino Tower are spacious but lack a lot of character theming. If you choose to stay in the resort, you will find pops of the "Three Caballeros" in the rooms.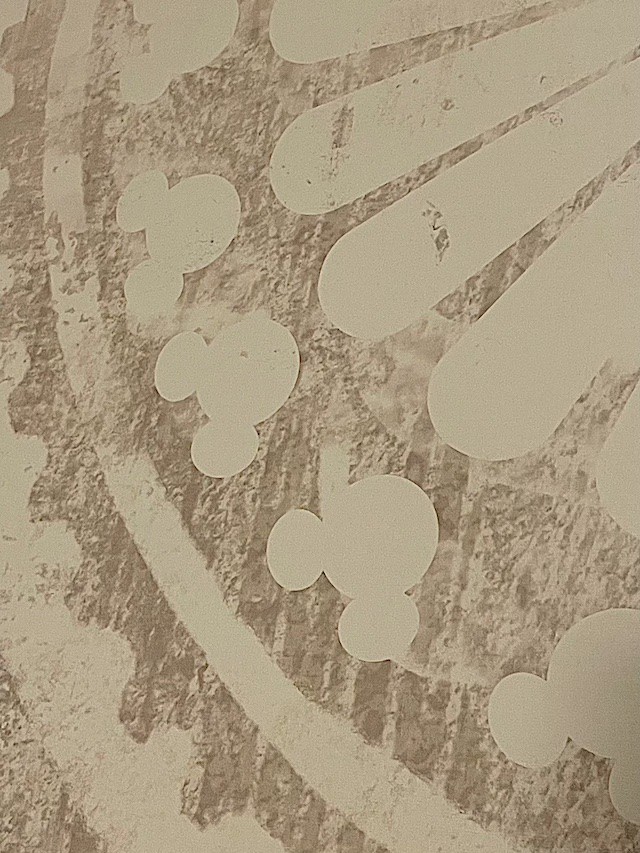 The theming is nowhere near as immersive as the Moana rooms at Disney's Polynesian resort but are still fun to see. On the other hand, rooms at Gran Destino Tower are much less themed. Other than the Mickey shapes in the mural on the walls, this is all the theming you will find. The resort does host conventions, so the thought is that Disney caters more to adults rather than families.
Other Room Amenities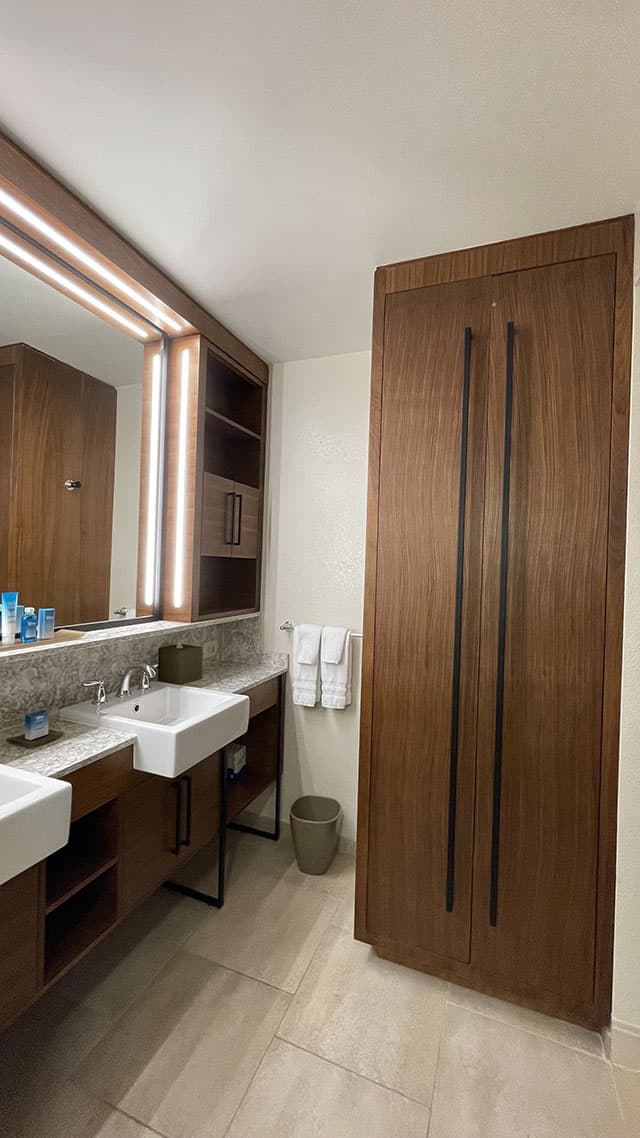 The bathroom of our room was pretty large, and I (Maggie) thought having two sinks was a nice addition. The bathroom also offers plenty of storage with a large closet plus plenty of shelves and hangers if you need them. All rooms have a hairdryer, free WiFi service, in-room safe, telephone with voicemail, coffee maker, lighted makeup mirror, mini refrigerator, and an iron and ironing board.
Rooms can sleep from 2 to 4 adults, while larger suites can sleep from 6 to 8 adults.
Dining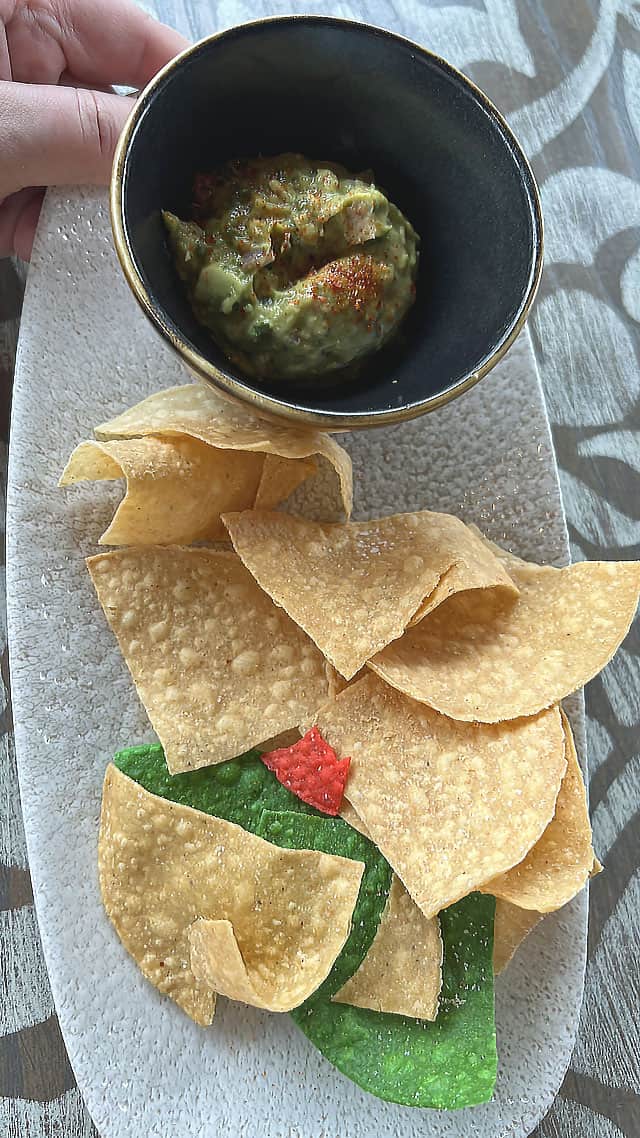 In my opinion, dining is one of the more positive things about Disney's Coronado Springs.
Disney's Coronado Springs resort has a wide variety of different dining options.
Guests can choose from the following locations:
Toledo – Tapas, Steak & Seafood
Dahlia Lounge
Barcelona Lounge
Siestas Cantina
Maya Grill
Cafe Rix
El Mercado de Coronado
Laguna Bar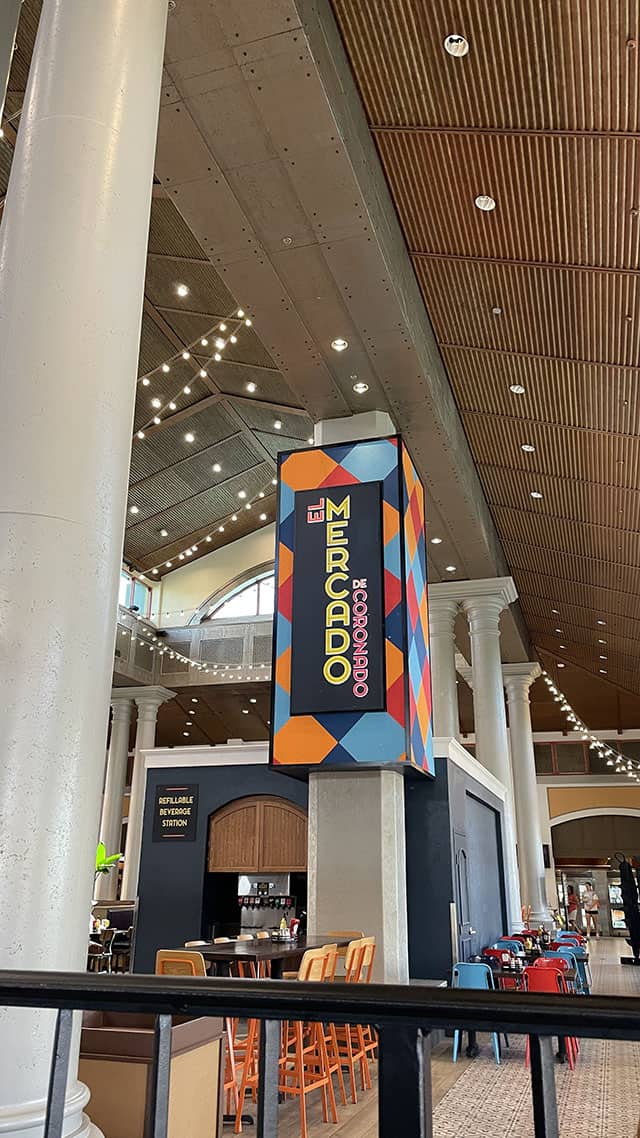 Of those locations listed above, reservations are recommended for Toledo – Tapas, Steak & Seafood, Rix Sports Bar & Grill and Maya Grill. El Mercado de Coronado is the quick service location, and Siestas Cantina is located by the pool area. If you want to try Three Bridges Bar & Grill at Villa del Lago, which I highly recommend, you can either order via mobile order or be added to their wait list.
Recreation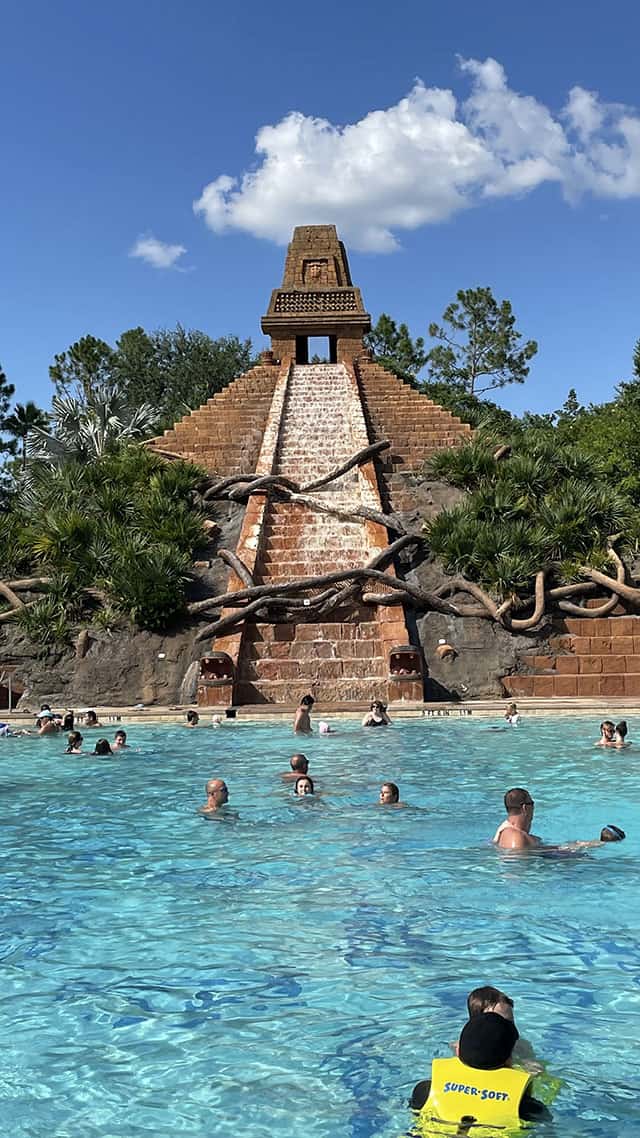 Disney's Coronado Springs has four pools, including The Lost City of Cibola pool and three leisure pools in each of the villages, Casitas, Ranchos and Cabanas. Shown above is the 50 foot pyramid inspired by Mayan ruins, which includes a 123 foot long waterslide. This area also features the largest hot tub on Walt Disney World property.
The resort also features your typical resort activities, like campfires, Movies Under the Stars, playground, a jogging trail and an arcade. Guests can also choose to do other activities like volleyball, a Colors of Painting Experience, Spanish Mosaic Art, or visit the Spa and Fitness area.
If you are interested in Sangria University, try this fun enchanting extra! Check out Susan's review of this activity HERE.
Hotel Amenities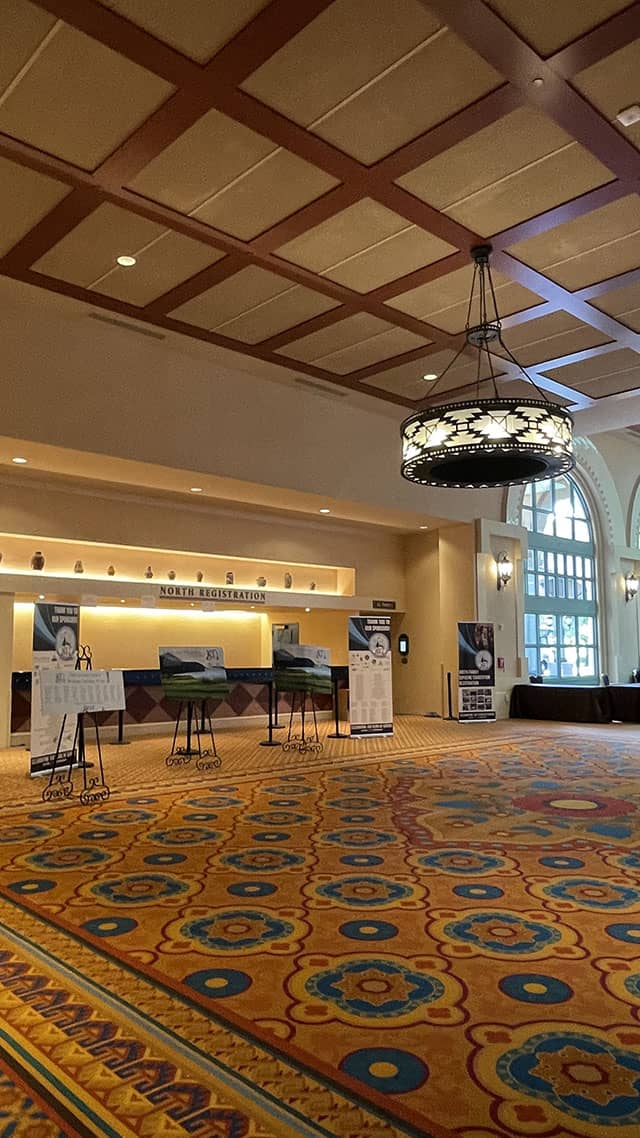 One of the other amenities that make this resort stand out is its huge convention center. The center features 220,000 square feet of meeting space and includes 2 ballrooms, an exhibit hall, and 45 breakout rooms. It can hold over 6,500 people so conventions and events are quite popular.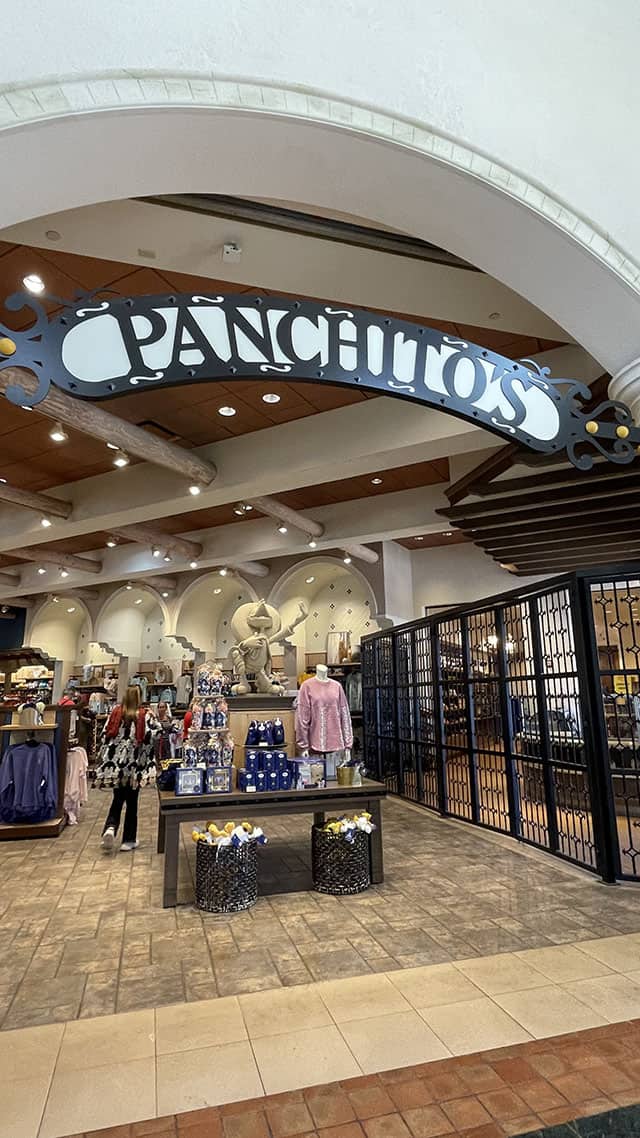 Other hotel amenities like an ATM, Banking, Business Center, Laundry & Dry Cleaning Services, Mail Services and shopping are also available. The shop here is pretty large and offers a wide range of fun park and Disney merchandise.
Transportation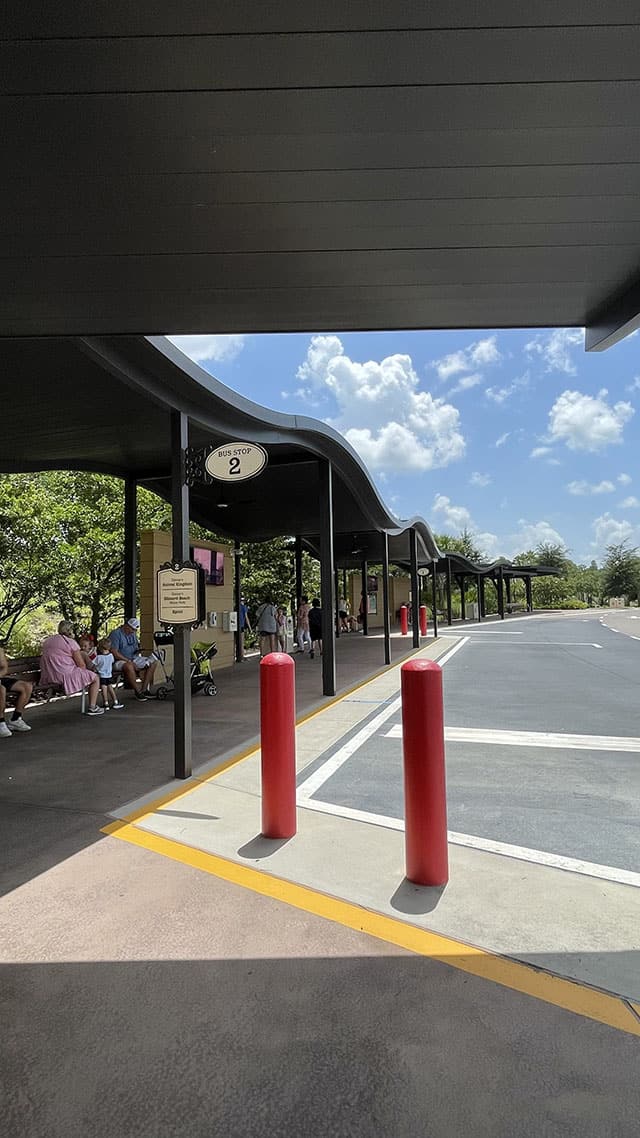 While dining is definitely one of the big pros for this resort, transportation is one of the cons. The only transportation available is by bus, Minnie Van service or ride share, so do keep that in mind. I have been spoiled by staying at resorts within walking distance of either Magic Kingdom, EPCOT or Disney's Hollywood Studios, so suddenly being at a resort that only offered bus transportation left me missing that convenience.
Overall Thoughts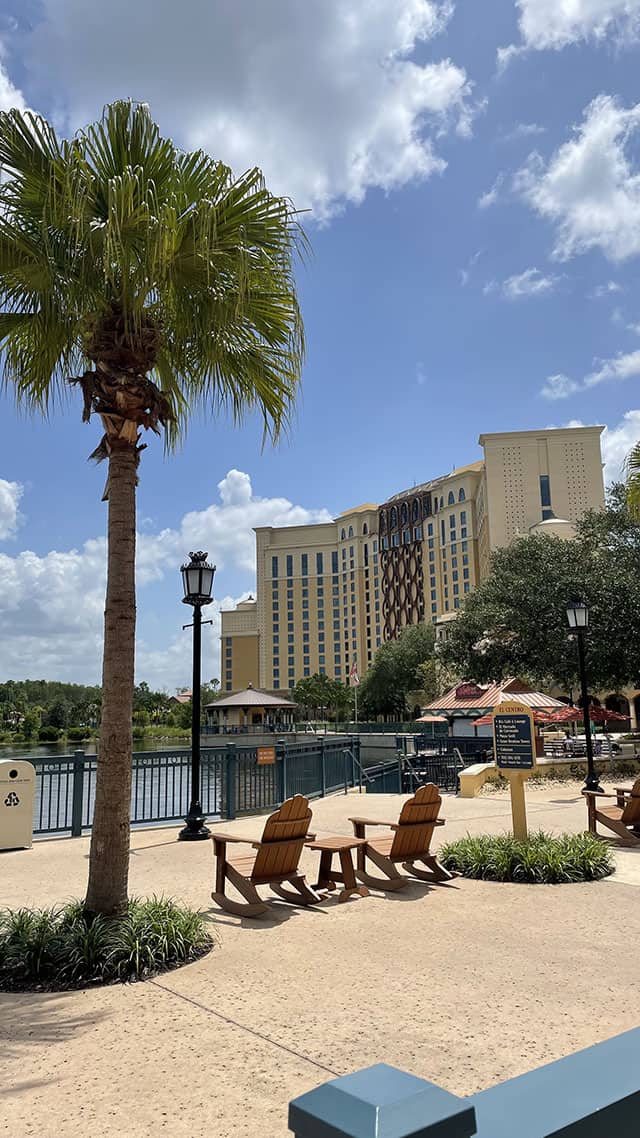 Would I choose to stay at this resort again? Yes! Disney's Coronado Springs is a great resort because it's a moderate resort (so less expensive), but it has the feel of staying at a deluxe resort. The entire resort is simply beautiful, especially at night. Given that club level amenities are also offered, guests really have the chance to feel just a little bit of luxury on their trip.
Have you stayed at Disney's Coronado Springs resort before? Do you plan to ever stay here? Tell us your thoughts in the comments below or on our Facebook page.