Have you ever stayed club level or wondered just what you'll get? Check out details and see just what you get when staying club level.
Disney Resorts with Club Level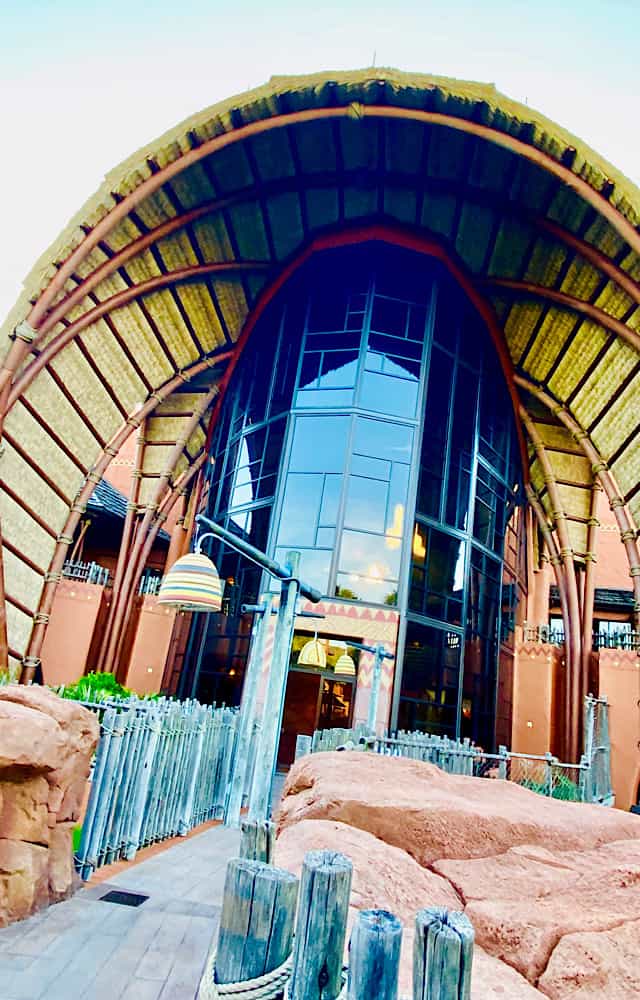 Disney World's Deluxe Resorts as well as one moderate resort, Disney's Coronado Springs Resort, offer club level rooms. Arguably, the Gran Destino Tower feels more like a deluxe resort. Check out the name of each deluxe resort lounge below:
Animal Kingdom Lodge – Kilmanjaro Club
Beach Club Resort – Stone Harbor Club
Boardwalk Resort – Innkeepers Club
Contemporary Resort – Atrium Club
Grand Floridian Resort – Sugar Loaf Club (outer building)
Polynesian Resort – King Kamehameha Club
Wilderness Lodge – Old Faithful Club
Since Old Key West and Saratoga Springs are all DVC rooms, there are no club level offerings there. Except for the exception of a few rooms at Animal Kingdom Lodge, club level rooms are only available in non-DVC rooms.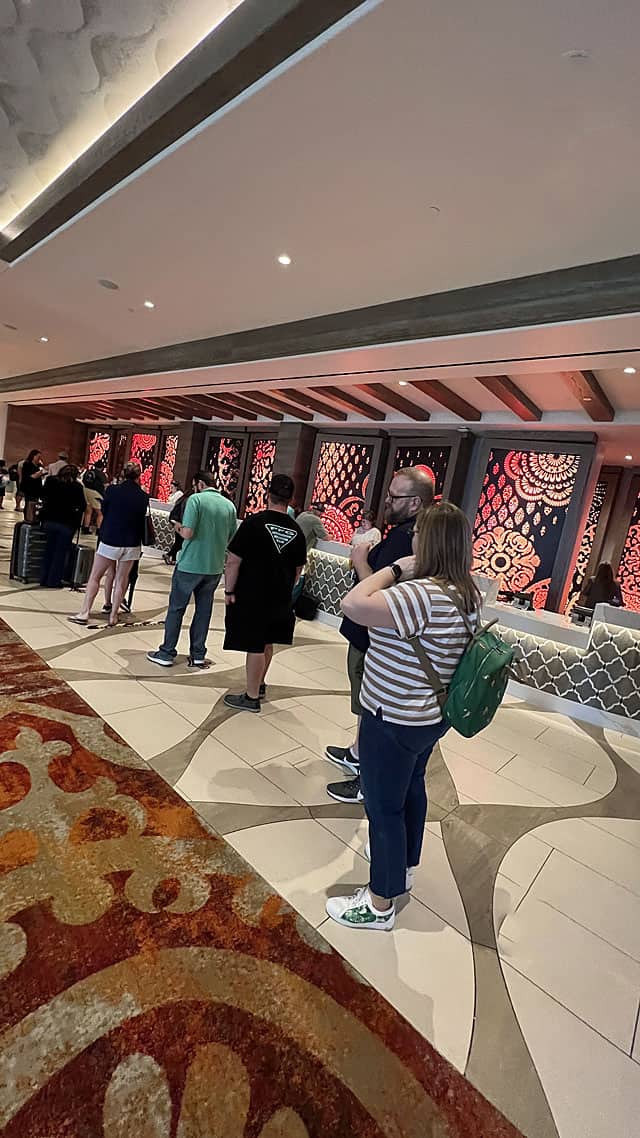 See that huge line? That's the check-in line at Disney's Coronado Springs Resort, also known as lobby concierge. However, when staying club level, you'll skip it!
To enter the lounge, just scan your MagicBand at the outside entrance. When coming inside, you'll see a desk to your right. Here, you'll be offered personal concierge service for the length of your stay. Cast Members here made it clear that they would gladly help any way they could.
Location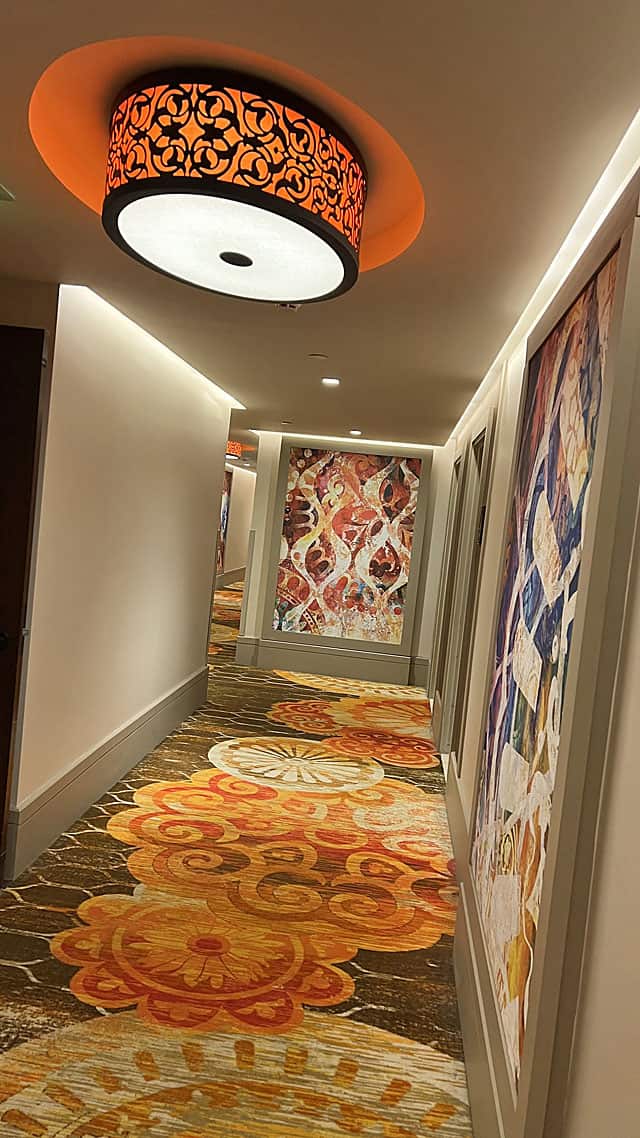 Chronos, Disney Coronado Springs club level lounge, is located on the 9th flower of the tower. We thought this floor would be exclusively used for club level rooms, but that's not the case. You don't need special access to this floor, just the lounge itself. In fact, our room was on the 14th floor.
Checking In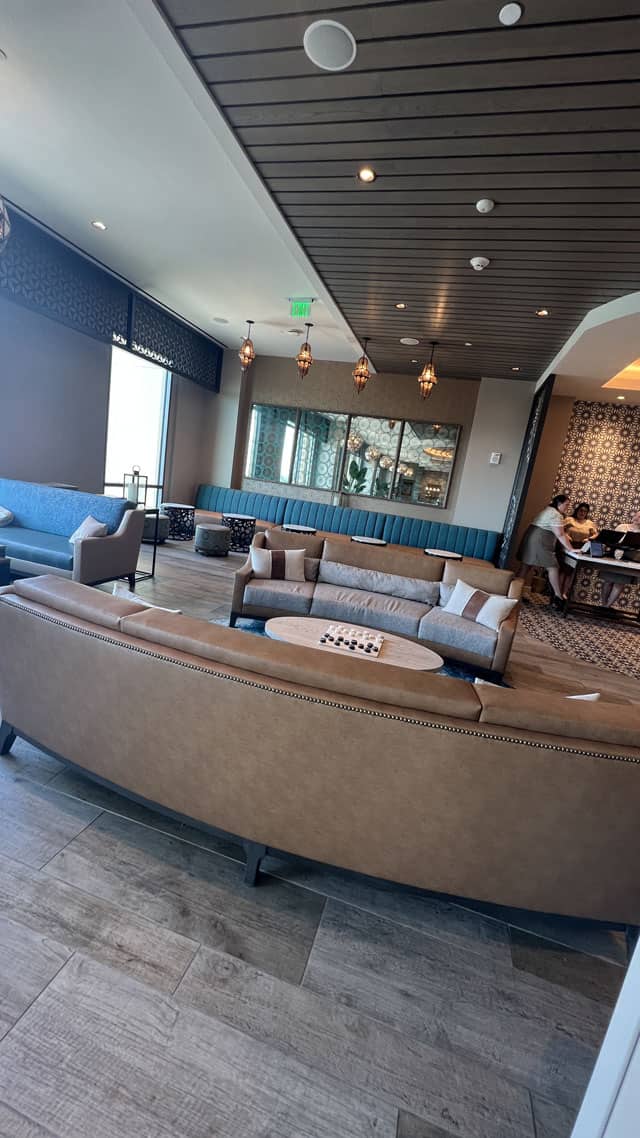 Checking into the resort and lounge for the first time is a very simple process. We just told the club level concierge cast members we were checking in. Then, they looked to see if our room was ready and offered to assist us. They shared the lounge hours and offering types, and we were free to check out the lounge. After our initial check-in, we were greeted by friendly Cast Members each visit.
Theming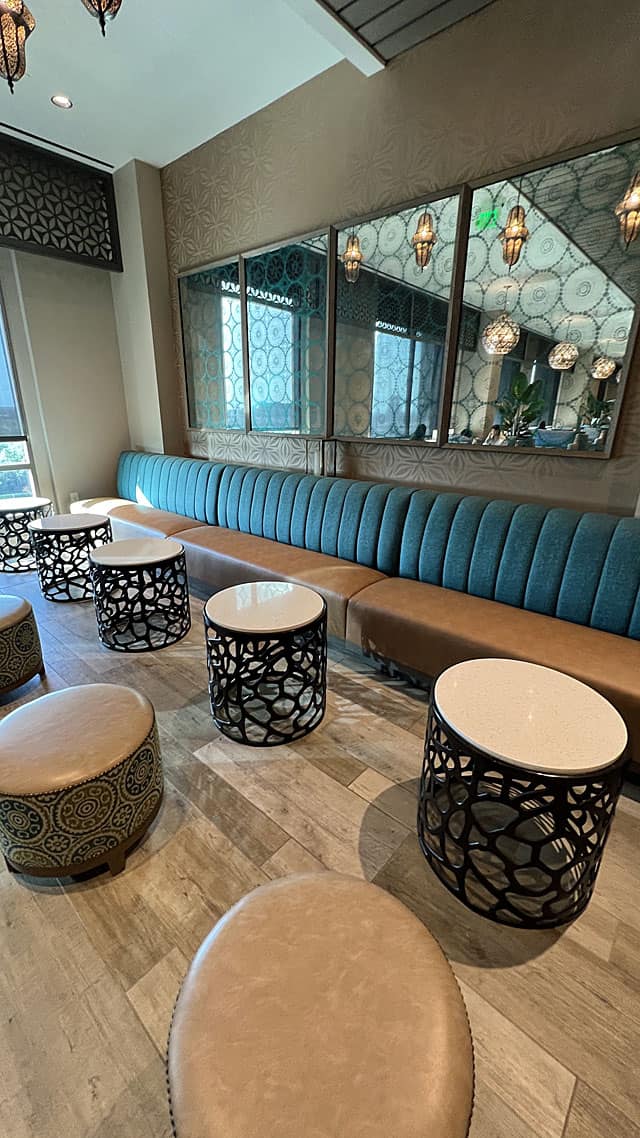 I (Susan) learned that this is the only club level lounge that was created just for that purpose. The other lounges have been repurposed. Like the rest of Disney's Coronado Springs 15-story Gran Destino tower, theming here is simply stunning. Here, guests celebrate Spanish theming inspired by Salvador Dali's work.
In addition, there is a variety of seating areas located throughout the lounge. Guests can choose from sofas, traditional tables/chairs, and bench seating.
Cost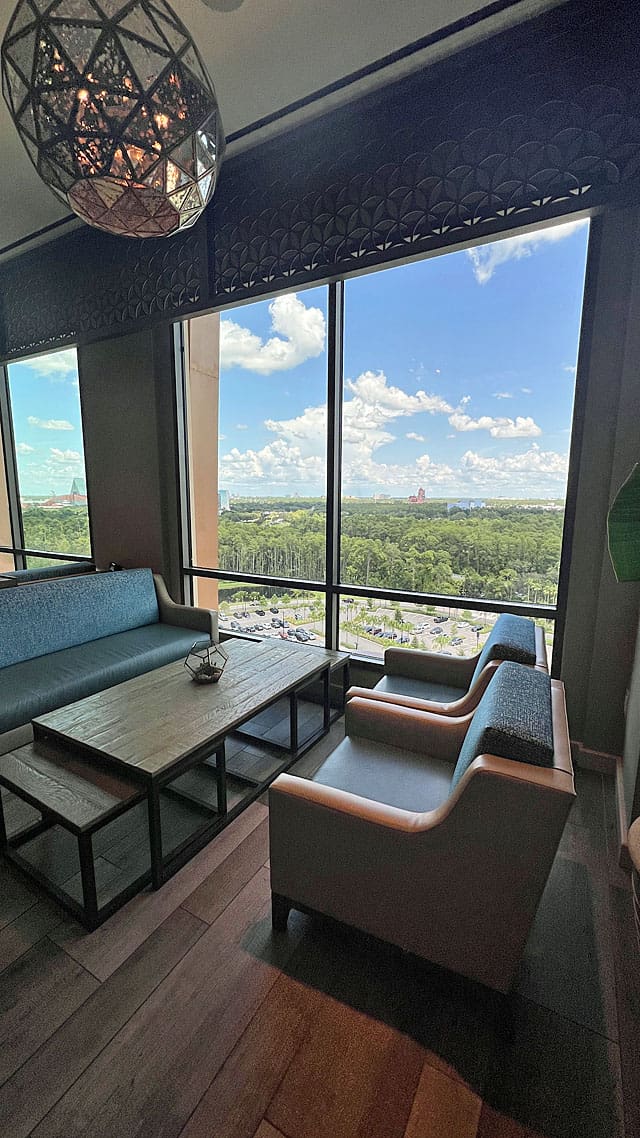 Our club level standard view studio room cost about $150 more than a standard view studio. However, this is for non-discounted rooms so the cost difference is larger when you can snag a discounted room. Since we split the room 3 ways, the cost was inexpensive.
Hours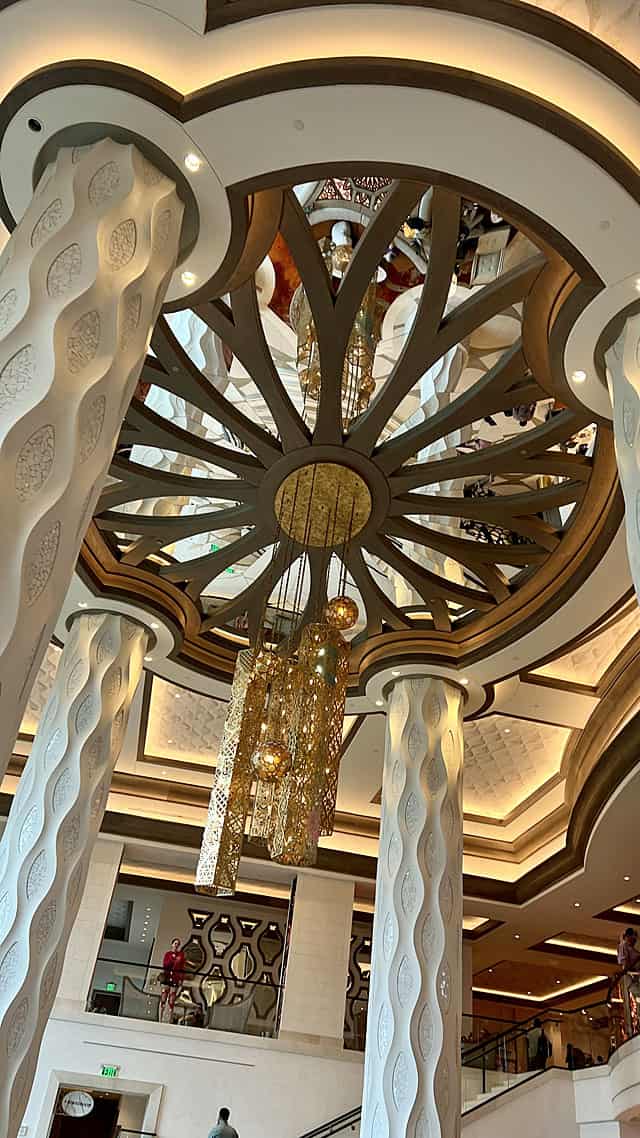 This is by far the cheapest club level on Disney property. However, this is the only club level lounge that doesn't give guests 24 hour access. If you return from the theme parks after fireworks, it will be closed.
This lounge offers the serves the following food/beverages:
6:30-7:00am Coffee
7:00-11:00am Continental Breakfast
12:00-4:00pm Light Snacks
5:00-7:00pm Hors d'oeuvres
8:00-10:00pm Desserts and Cordials
Even though food isn't served continuously, guests can visit it anytime while it's open. The refrigerator remains full of waters and sodas, and the coffee machine is ready. We also found to-go snacks, such as Kind bars, out on display to take.
Room Choices
Club level rooms are a separate room category. Just like non-club rooms, you can choose from standard view studio, deluxe suite, one bedroom suite, and presidential suites. As you can see above, our room view was unremarkable. We expected this with the standard view so there were no surprises with it though.
Breakfast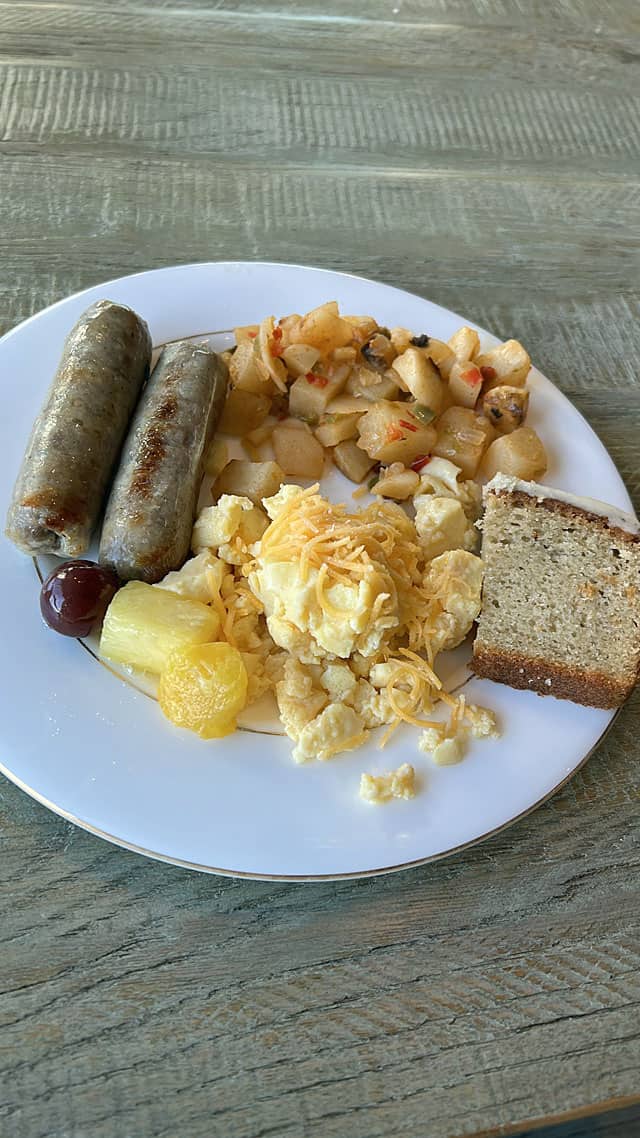 Although this meal is called a continental breakfast, it's actually a buffet breakfast with fluffy eggs, rotating meats, and more.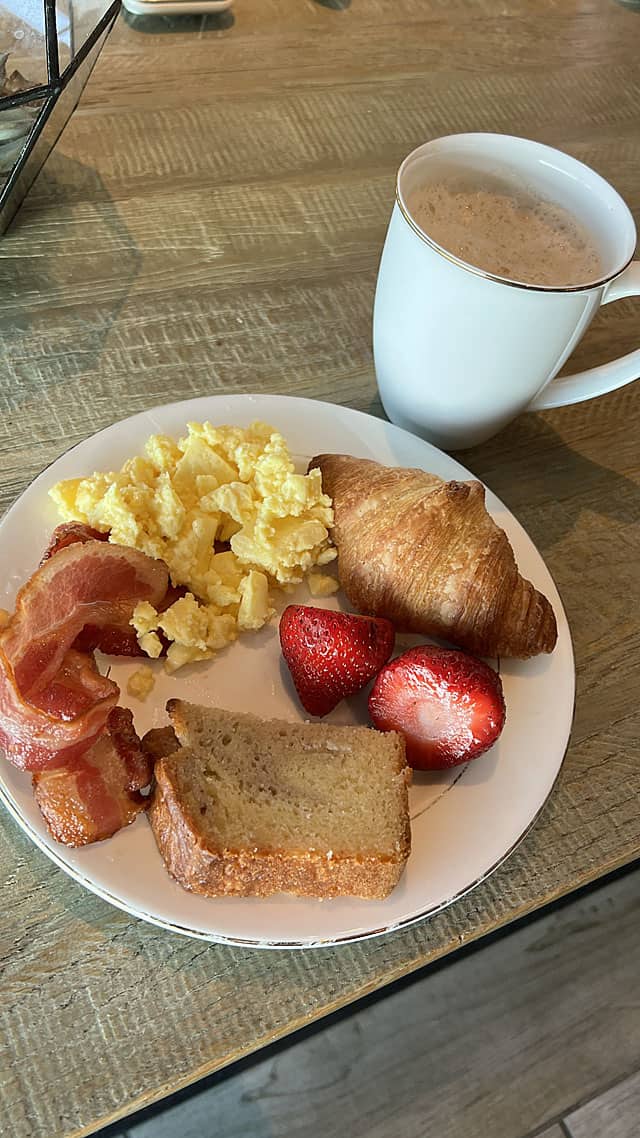 Breakfast was by far our favorite meal offered. Take a look at what I ate each morning in the picture above. One morning we had bacon and the other we were served sausage. It was not a choice each day.
Breakfast was our favorite meal of the day.
Snacks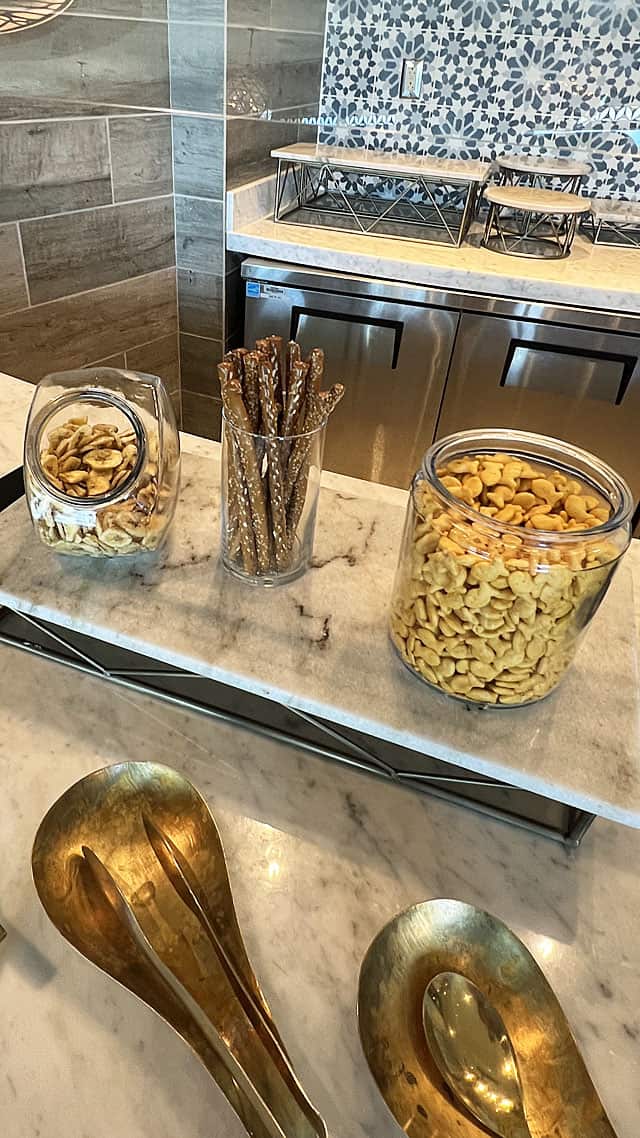 While this next offering is served during lunch hours, these offerings were barely enough to be called snacks. Take a look at the photo above and you'll see basic pretzels, goldfish, and banana chips.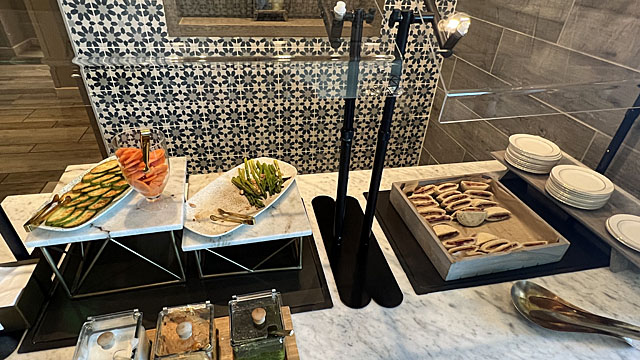 There were a few veggies with dips, but this didn't go well with the other choices. We ate a couple Uncrustables peanut butter and jelly sandwich halves, but for club level, we expected more. It was definitely not worth leaving the park for this food.
For club level offerings, we expected more.
Dinner
I consider myself an adventurous eater, but I also enjoy a full dinner when the time comes. However, I didn't get that at Chronos.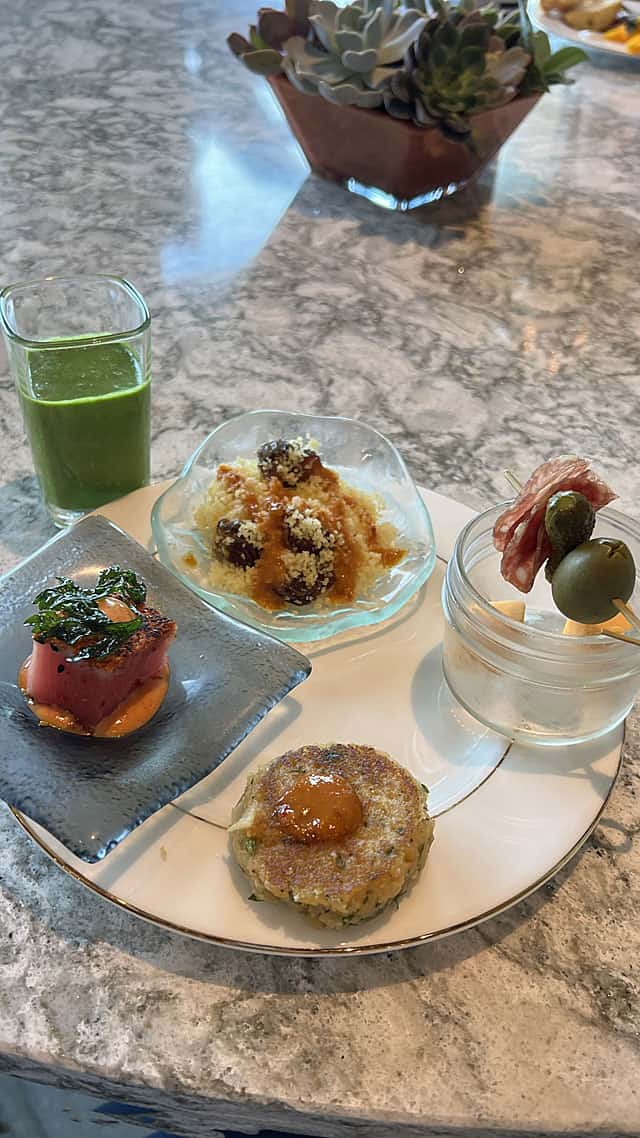 In addition to the bread with crushed tomatoes, dinner consisted of the following items: verde gazpacho, citrus couscous, meat/cheese/pickle/olive spear, togarashi tuna with spicy aioli, and heart of palm cakes with Harissa (hot chili paste). I was the only one in our party that tried anything besides the pasta and marinara and meat/cheese spears.
As you can see, the food here is heavily Spanish themed, similar to what you'll find at Three Bridges Bar and Grill. If you're not a fan of less traditional foods, you may be disappointed with these offerings. While I wanted to love everything, I just didn't.
Many of the dinner choices were plant based, including the pasta and marinara sauce shown below. The marinara sauce, however, was bursting with fresh flavors and cooked to perfection. It was the star here!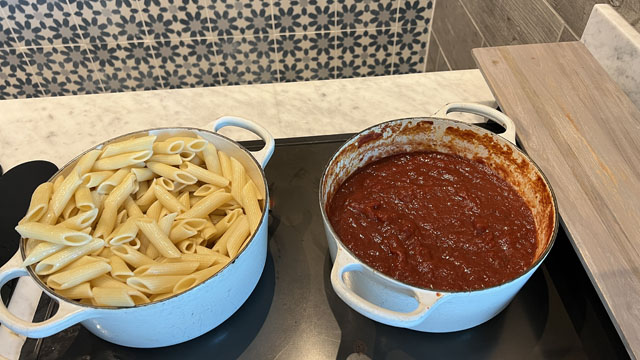 Desserts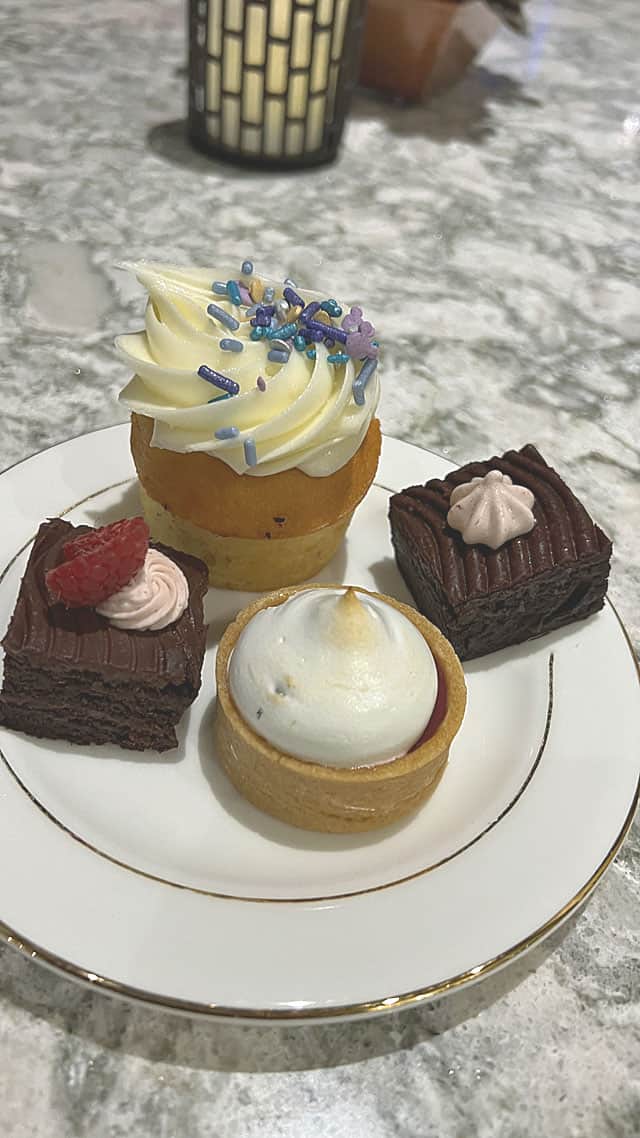 Our party rushed back from the parks to check out the desserts. We hoped for freshly baked delicious options, but that's not what we had. Dessert offerings consisted of the following items, shown from left to right: raspberry biscuit cakes, 50th vanilla cupcakes, plant based cherry brownies, and blackberry mojito tarts.
Desserts left us disappointed.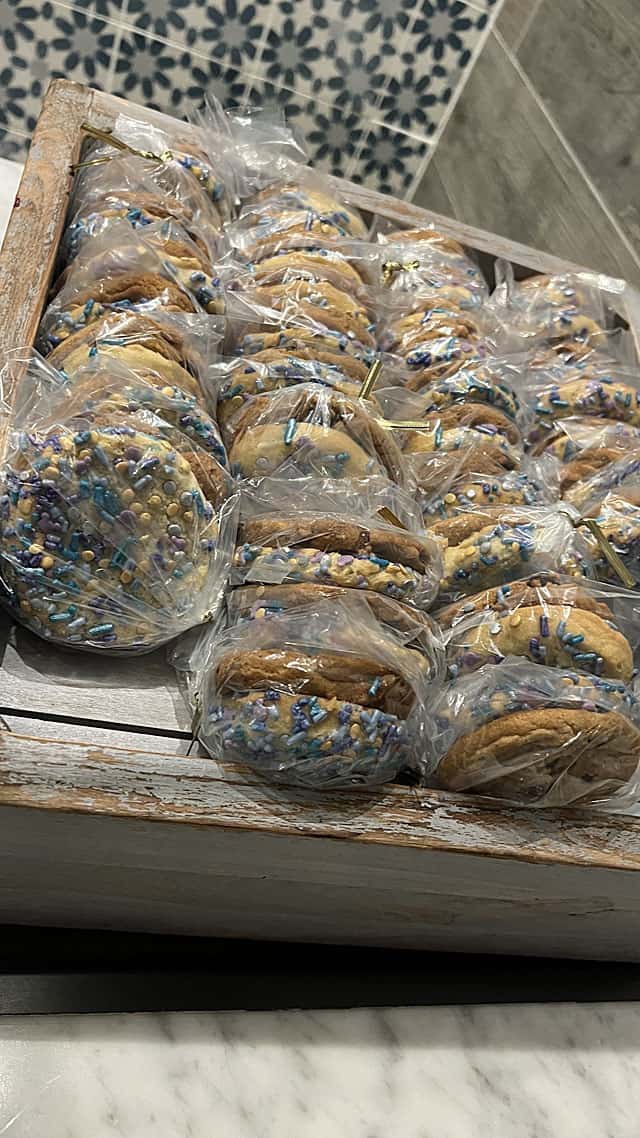 There were also 50th anniversary cookies, shown above. These desserts fell flat and weren't anything special. You'll find more delicious desserts and pastries at France's Les Halles Boulangerie-Patisserie.
Beverages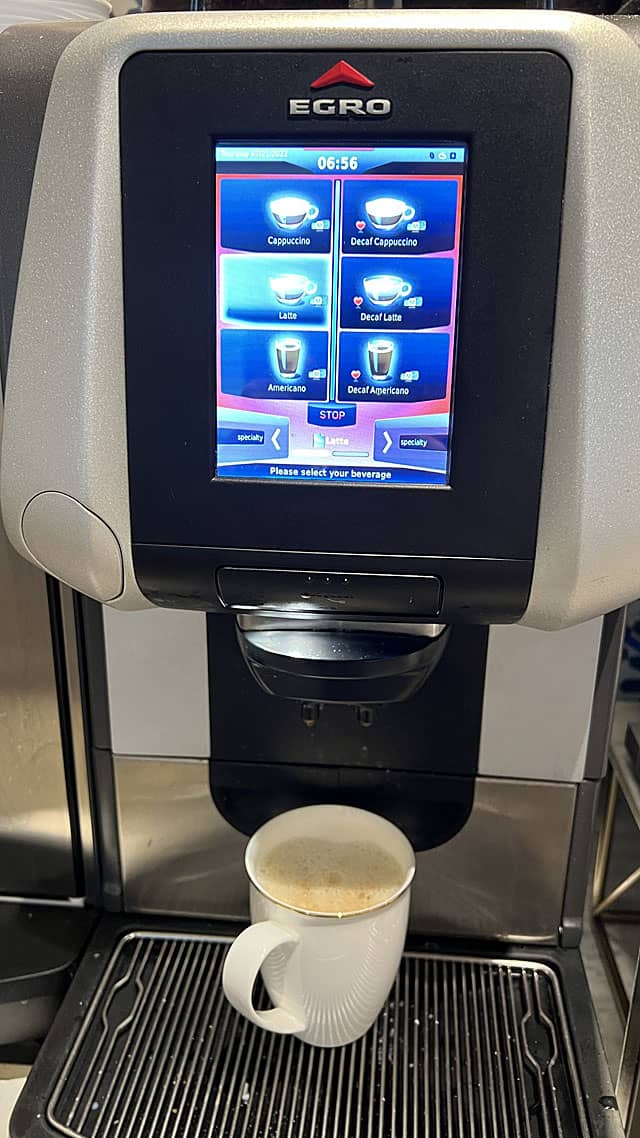 One of my favorite things about staying club level was the amazing lattes! The coffee machines produced quality specialty coffee drinks.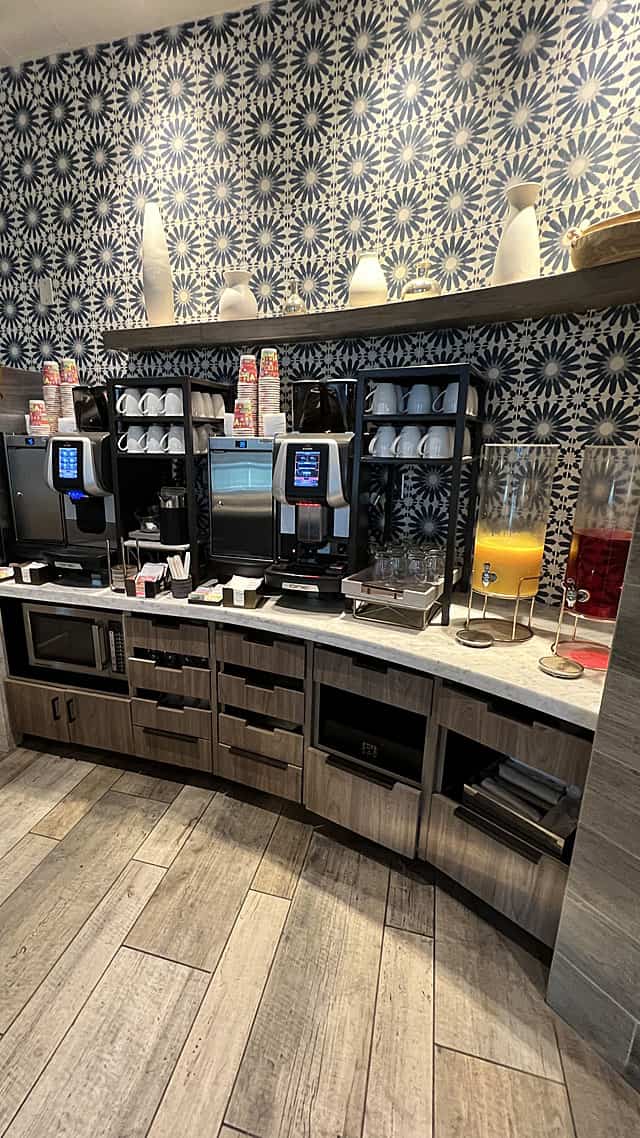 At breakfast, in addition to coffee, you'll find various juices and a refrigerator stocked with milk, water, and sodas.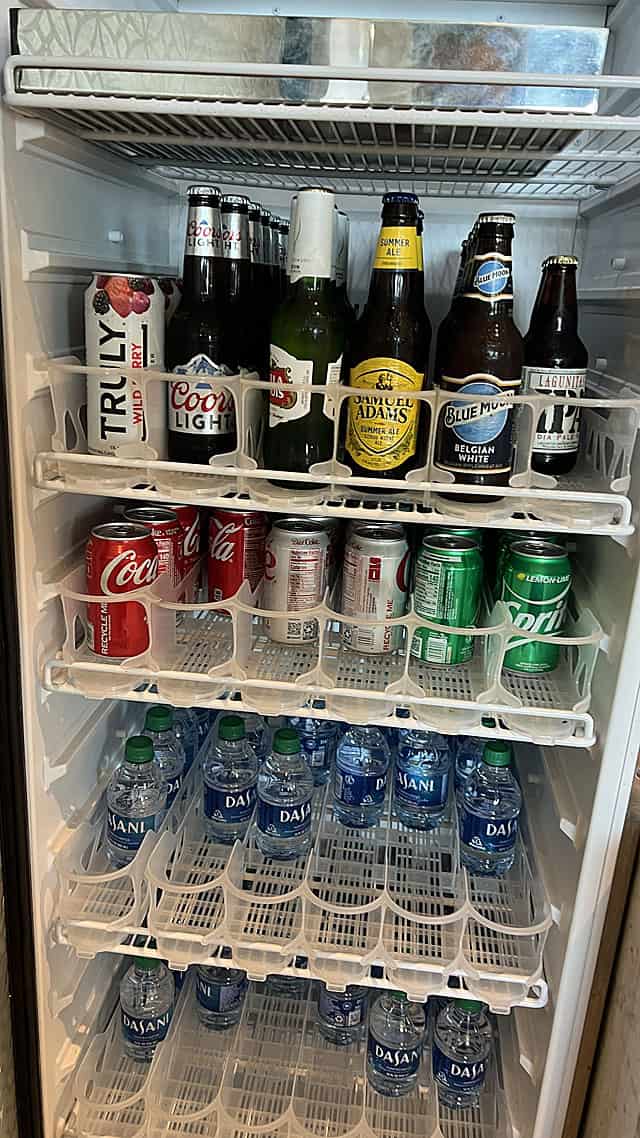 While beer, wine, and hard sodas are included during lunch, dinner, and dessert hours, you'll only find alcoholic beverages out at dinner and dessert. For lunch, you need to ask for these.
To receive adult beverages at lunch/snack time, ask a Cast Member.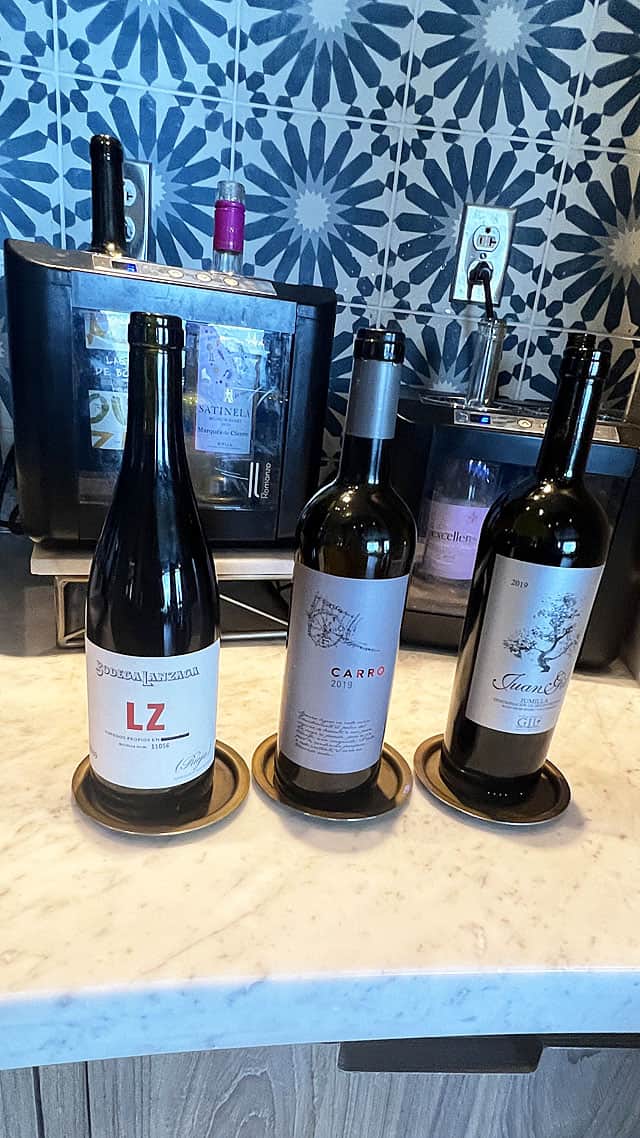 Wine varieties included various whites and reds as well as champagne.
Things to Do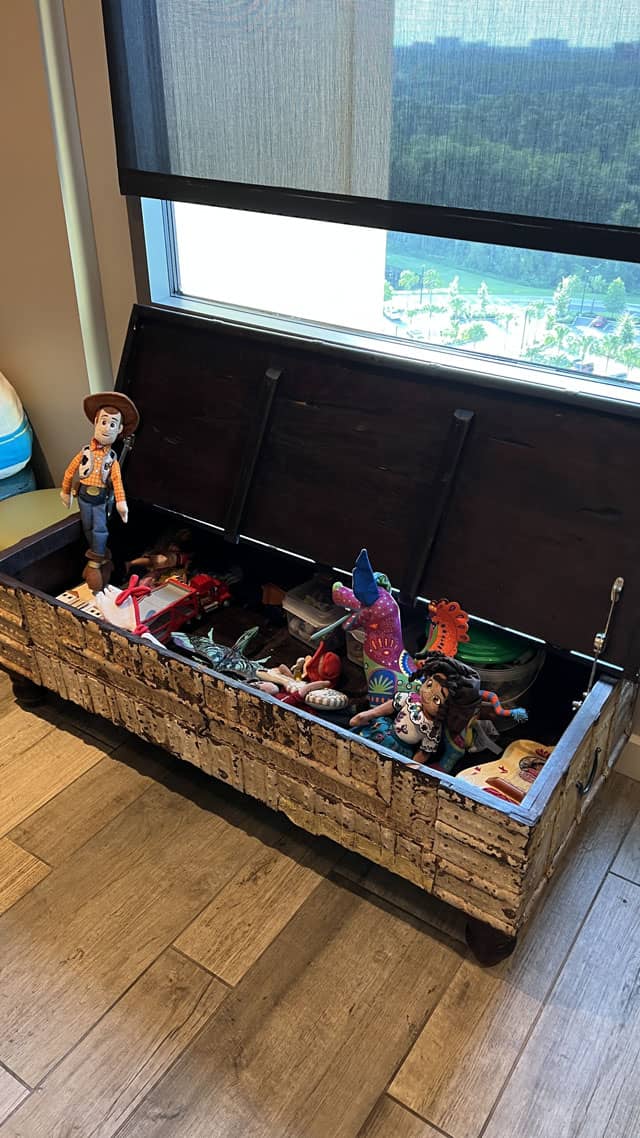 Other than the food, another club level perk is having a cool, comfortable spot to escape the Florida weather. Also, it's a stark contrast to the busy theme parks.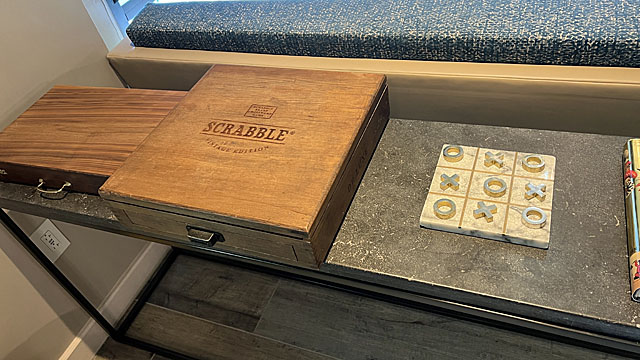 Not only that, but there are children's toys and games for kids of all ages.
Final Thoughts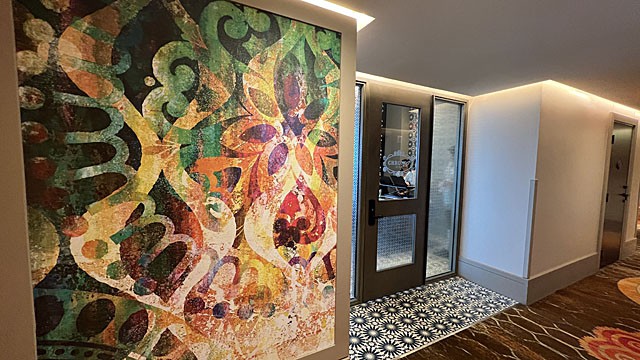 Was it fun staying at club level? It was. However, we felt like we had to keep come back from the theme parks to "get our money's worth." Was it worth the money for the food we ate? No. We're glad we tried it once, but we didn't think staying club level at Disney's Coronado Springs was worth the extra money.
We wouldn't stay at Disney's Coronado Springs club level again.
Have you stayed club level at a Disney resort? After reading this review, do you think Coronado Resort club level is worth it? Please let us know in the comments below and on Facebook.