There are dozens of resorts at Disney World and each is elaborately themed. From movies to Victorian elegance, there is so much variety at Disney World. However, I have found what I believe to be the best themed room of them all!
Resort Themes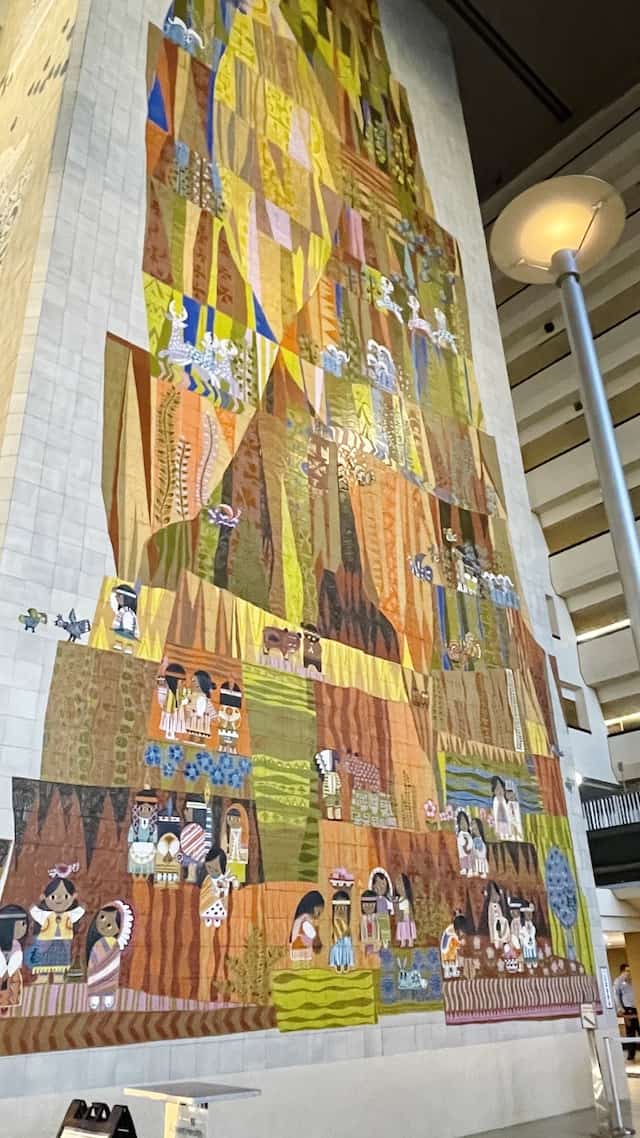 One of the most fun parts of planning a Disney World vacation is choosing where to stay. There are things like cost and transportation to consider, but the theming should also play a major role in your decision.
It all started with the Contemporary and the Polynesian, and Disney has continued to build an amazing catalog of themed resorts. Here is a quick breakdown of each resort and its theme.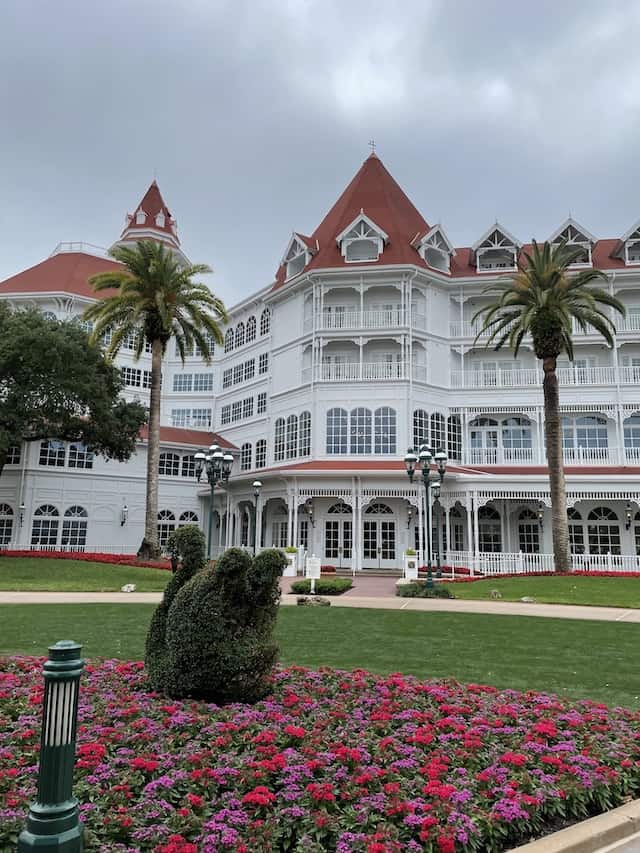 Animal Kingdom Lodge – lodge in the African savanna
Beach Club – seaside cottages of a quiet beach town
BoardWalk – turn of the century Atlantic City
Contemporary – ultra modern with touches of the American Southwest
Grand Floridian – Palm Beach Victorian era
Old Key West – tranquil community of the Florida Keys
Polynesian – South Pacific islands
Riviera – European Mediterranean
Saratoga Springs – late 1800's New York horse racing
Wilderness Lodge – Pacific Northwest
Yacht Club – New England lakeside hotel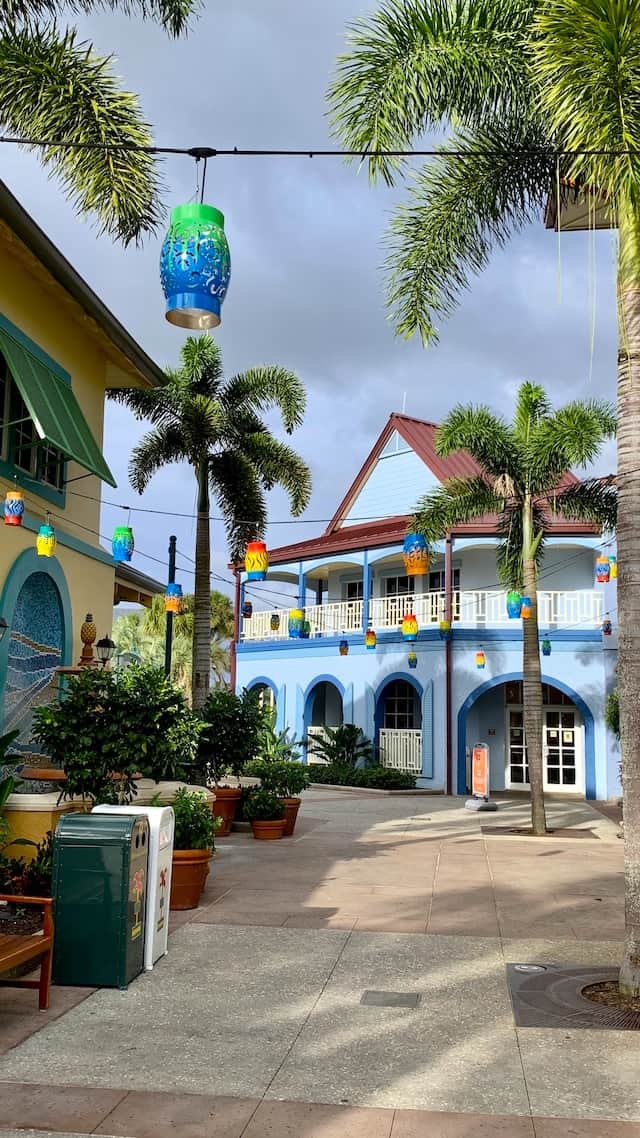 Cabins at Ft. Wilderness – American frontier
Caribbean Beach – Caribbean islands
Coronado Springs – Spanish, Mexican, American Southwest cultures
Port Orleans French Quarter – New Orleans historic French Quarter
Port Orleans Riverside – romance of rural Louisiana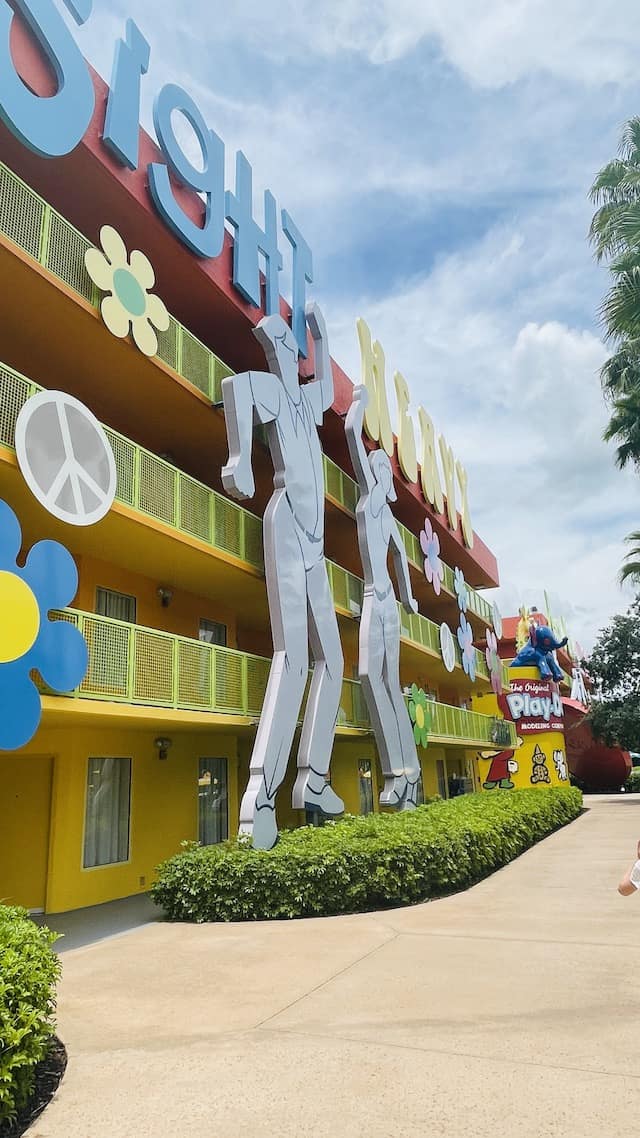 All-Star Movies – movies
All-Star Music – music
All-Star Sports – sports
Art of Animation – Disney and Pixar movies
POP Century – decades 1950s to 1990s
While the theming is vastly different at each resort, many complaints come from the rooms. Most have been refurbished in the last 5 or 6 years and no longer have the same intricate details and over-the-top theming they once had.
However, one room in particular at Port Orleans Riverside may be the best themed room in all of Disney World. I'm talking about the Royal Guest rooms!
Port Orleans Riverside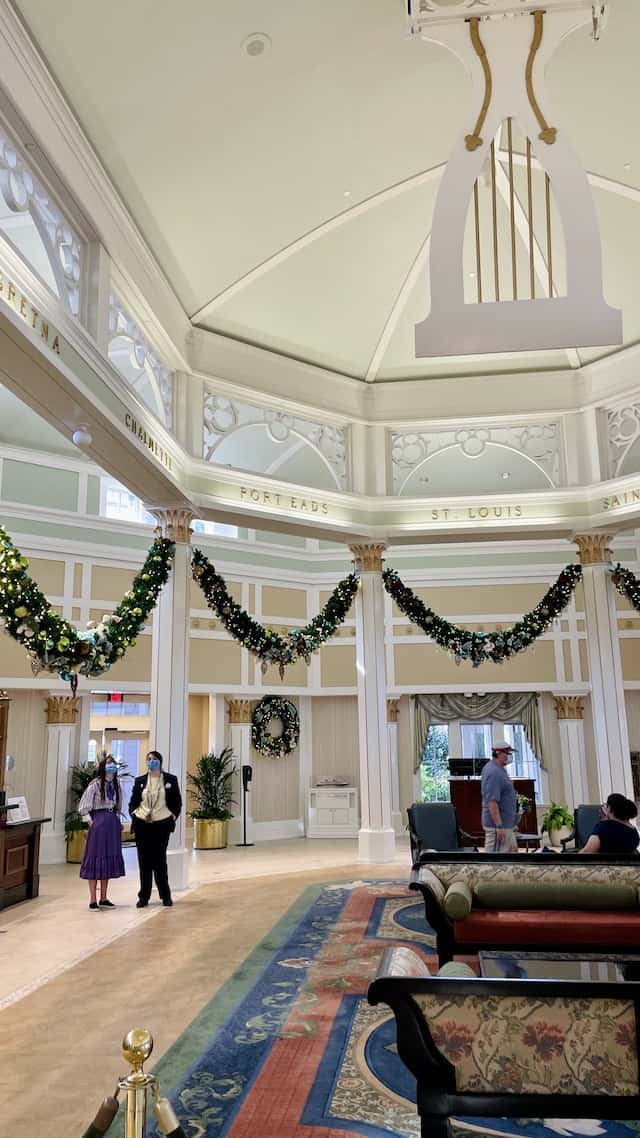 Upon hearing that both Port Orleans resorts would be reopening this past fall, I took it as an opportunity to add on to my trip. Split stays are a great way to see more of what Disney has to offer. I had not stayed at Port Orleans since a child, and I knew my daughters would love to stay in a "princess room" as we called them.
Port Orleans Riverside is themed after rural Louisiana in the late 1800's. This moderate resort features stately white column mansions and little backwoods cottages. You can find fountains, sawmills, and other details that invite you to slow down and relax for a bit.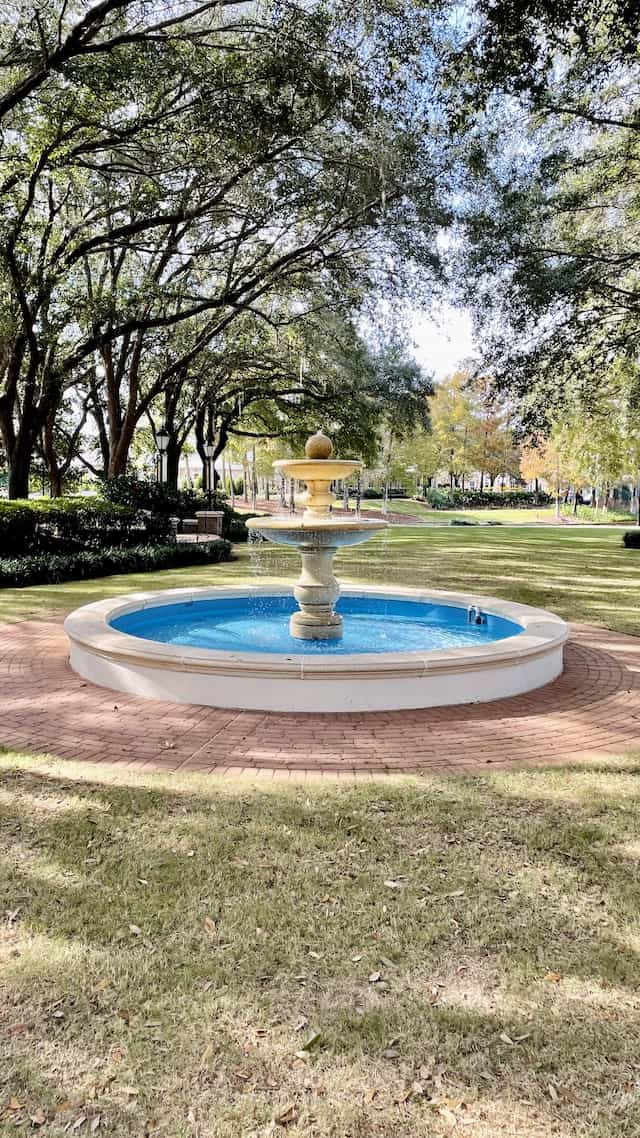 The resort is broken up into two parts: the Alligator Bayou backwoods cottages and the stately mansions of Magnolia Bend. The Royal Guest rooms are located in Magnolia Bend.
While Port Orleans Riverside doesn't necessarily have the best theming (depending on who you ask), I would argue that the Royal Guest rooms are the best rooms.
Royal Guest Rooms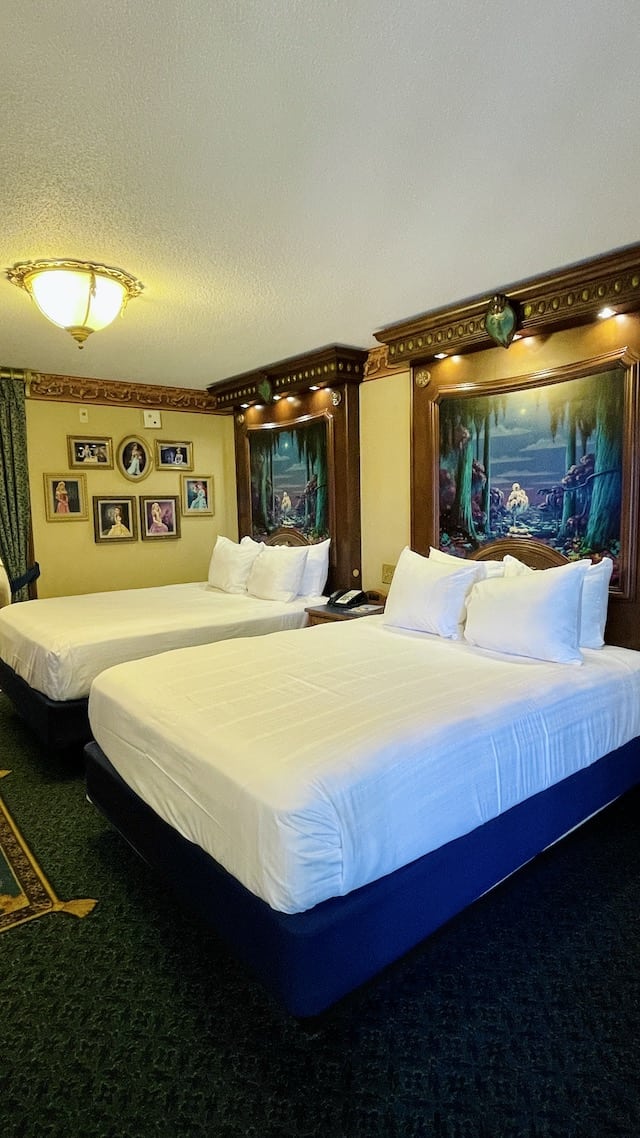 Since Princess and the Frog took place in Louisiana, it's a perfect opportunity for Disney to include Princess Tiana in the theming for the Royal Guest rooms. Tiana and her other princess friends have left momentos from their adventures in the room.
The first thing you will probably notice when you walk in are the two queen beds and headboards. By day they look like typical swamp artwork, but at night they transform into a beautiful fireworks display! There is a little button you can push on the side that makes the picture in the headboard light up and play music.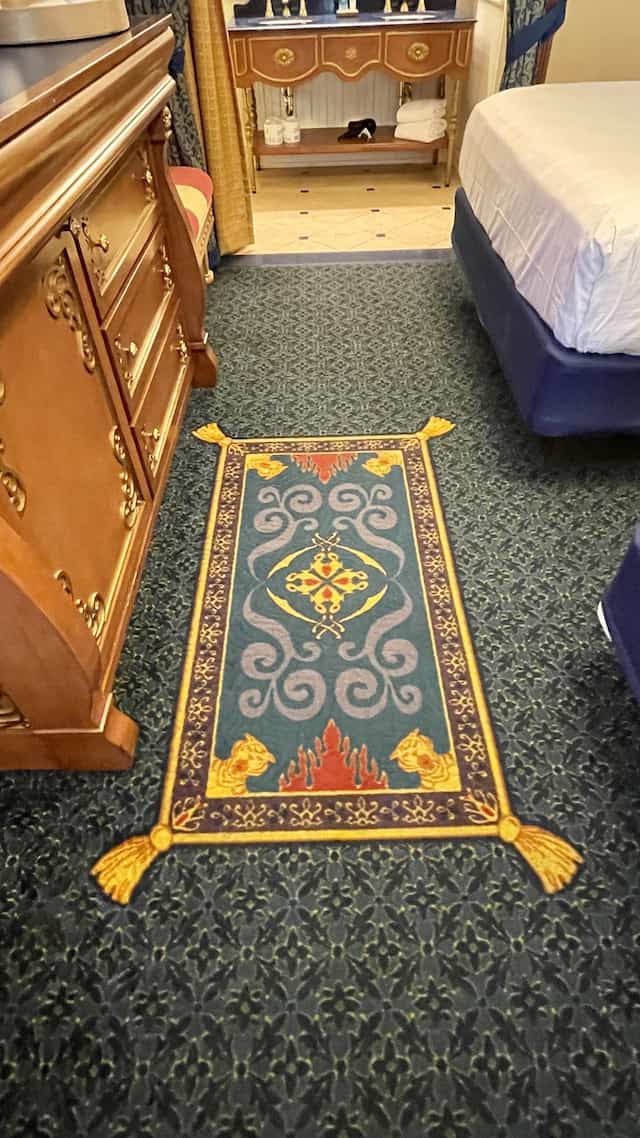 Second, your eyes will probably wander to the floor. Yes, there is carpet. Many Guests have come to hate carpet in hotel rooms, but for Royal Guest Rooms it it necessary. Why? Because Aladdin left his magic carpet for you! My children enjoyed riding on Aladdin's magic carpet during our stay.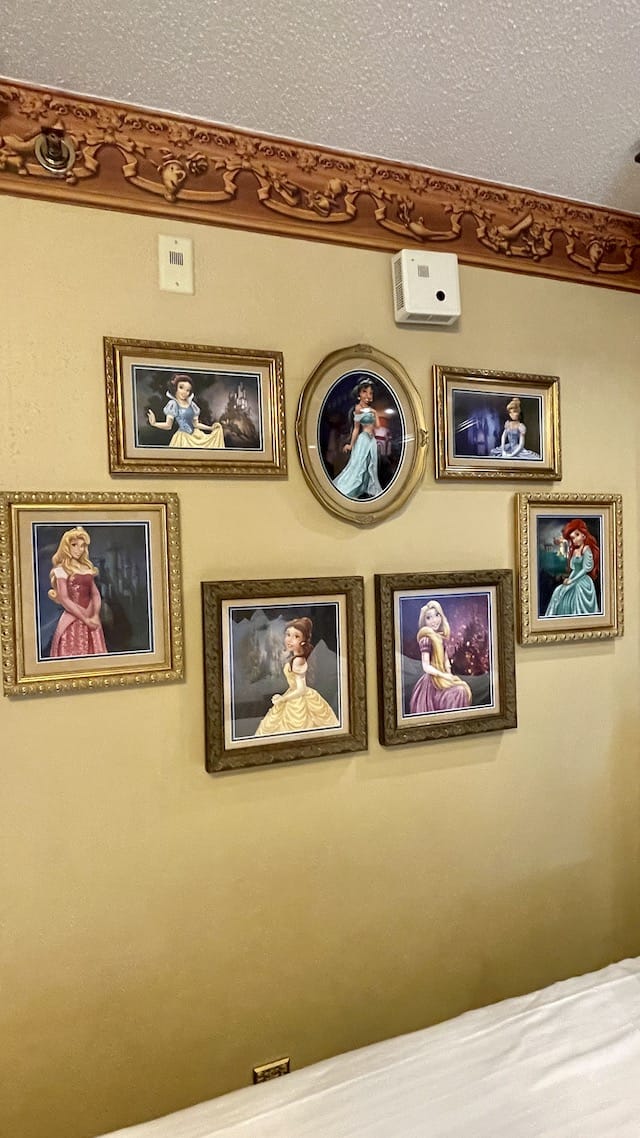 The room also boasts plenty of princess and prince artwork. You will find portraits of Snow White, Jasmine, Cinderella, Artiel, Rapunzel, Belle, and Aurora on one wall and a giant portrait of Tiana just adjacent to it.
There are also banners above the table and chairs that feature the princes.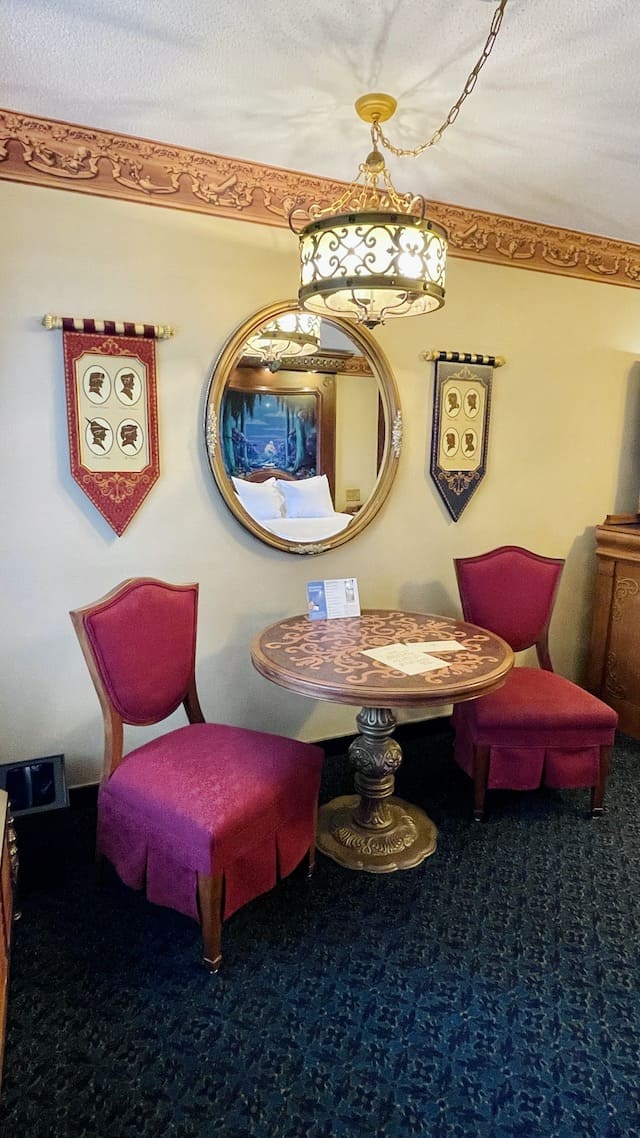 Speaking of the table, there is also a letter from our friends welcoming us! As an added bonus, if you go to the main lobby you can also get a special letter from Tiana as a fun keepsake. I won't spoil the surprise, but kids of all ages will be excited for this magical touch.
Other Details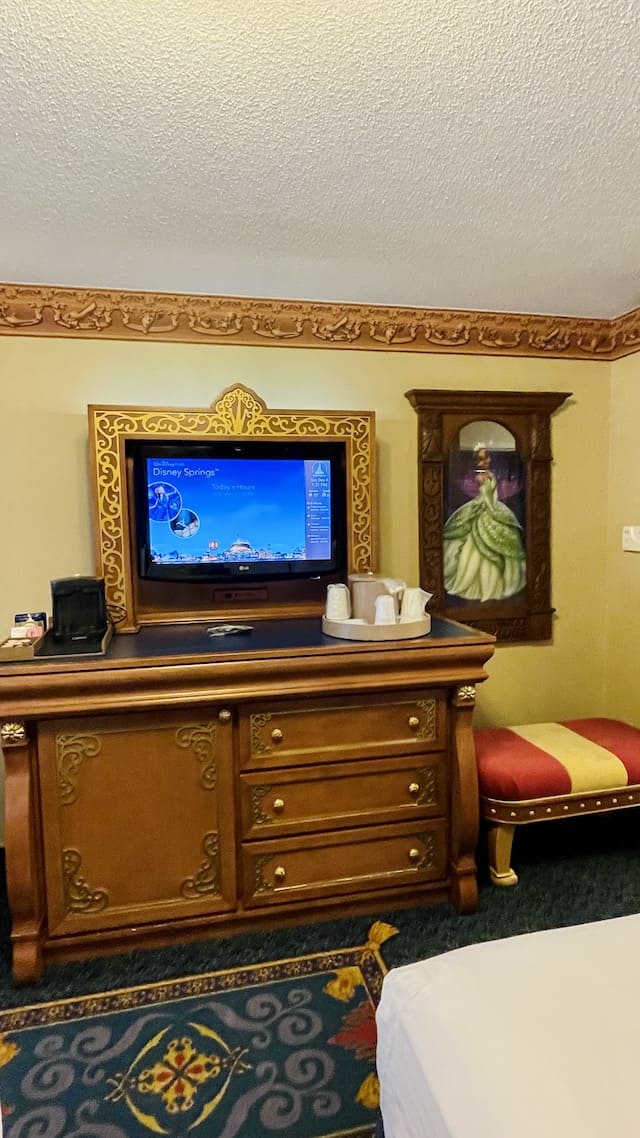 There are so many other details in the Royal Guest rooms. There is a wallpaper border with our favorite sidekicks and some intricate detailing on the wood accents.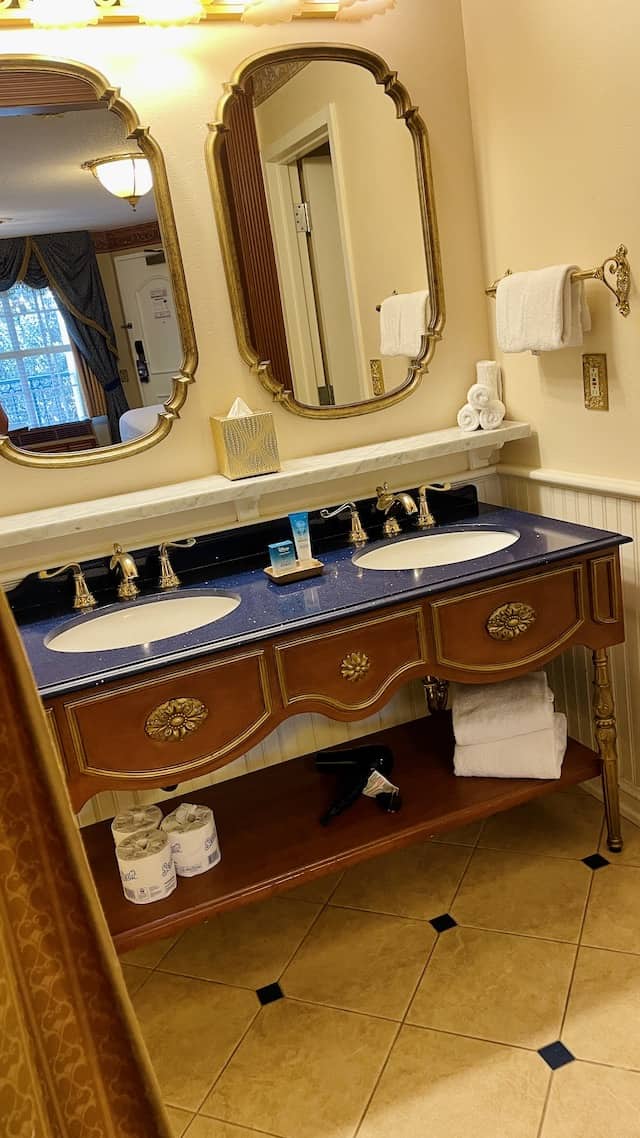 While there are curtains separating the main area from the bathroom, they have added a golden rod at the top to look more luxurious. The blue double sink countertop and Genie's lamp faucets along with the gold trims create a very immersive princess experience.
Even if you aren't a young child, you should stay in these rooms at least once! I was just as excited as my kids to stay here! It's one of the few Disney rooms that still tells a story. I feel like that is missing quite a bit from the rooms Disney has refurbished lately.
Have you ever stayed in a Royal Guest room at Port Orleans Riverside? Would you ever want to stay here? Join the conversation in the comments below and on Facebook. You can also join our KtP Crew and continue the discussion.
Are you planning a vacation? Reach out to our trusted travel agency sponsor Authorized Disney Vacation Planner
Mouse Class Travel
!