Christmas around Epcot's World Showcase looked completely different last year as there were no Storytellers. Follow along on my adventures as I share with you how each country in the World Showcase celebrates Christmas while looking forward to the return of the storytellers. Today we focus on the Norway Pavilion.
Christmas Traditions at Epcot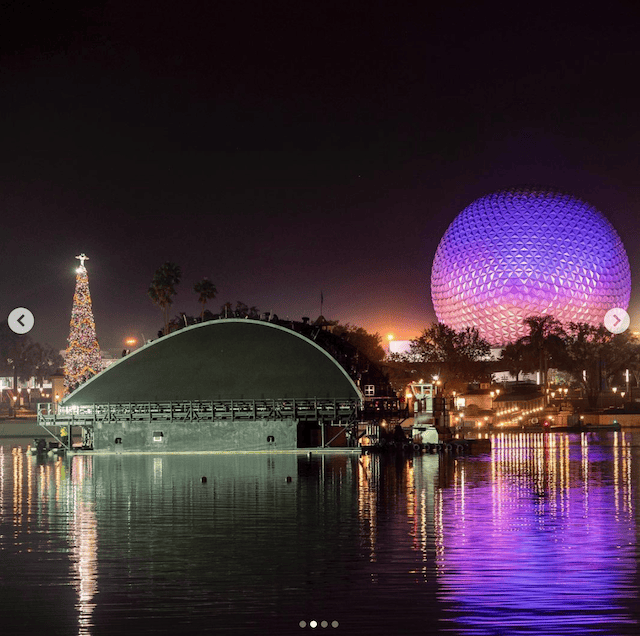 One of my favorite traditions while visiting Epcot around the holidays is for me and my youngest daughter to visit each and every Storyteller's event during our trip to Epcot.
As a Sociologist who teaches and studies culture, it makes my heart so happy to be able to partake in learning and participating in the vast array of Christmas traditions that countries practice around the world.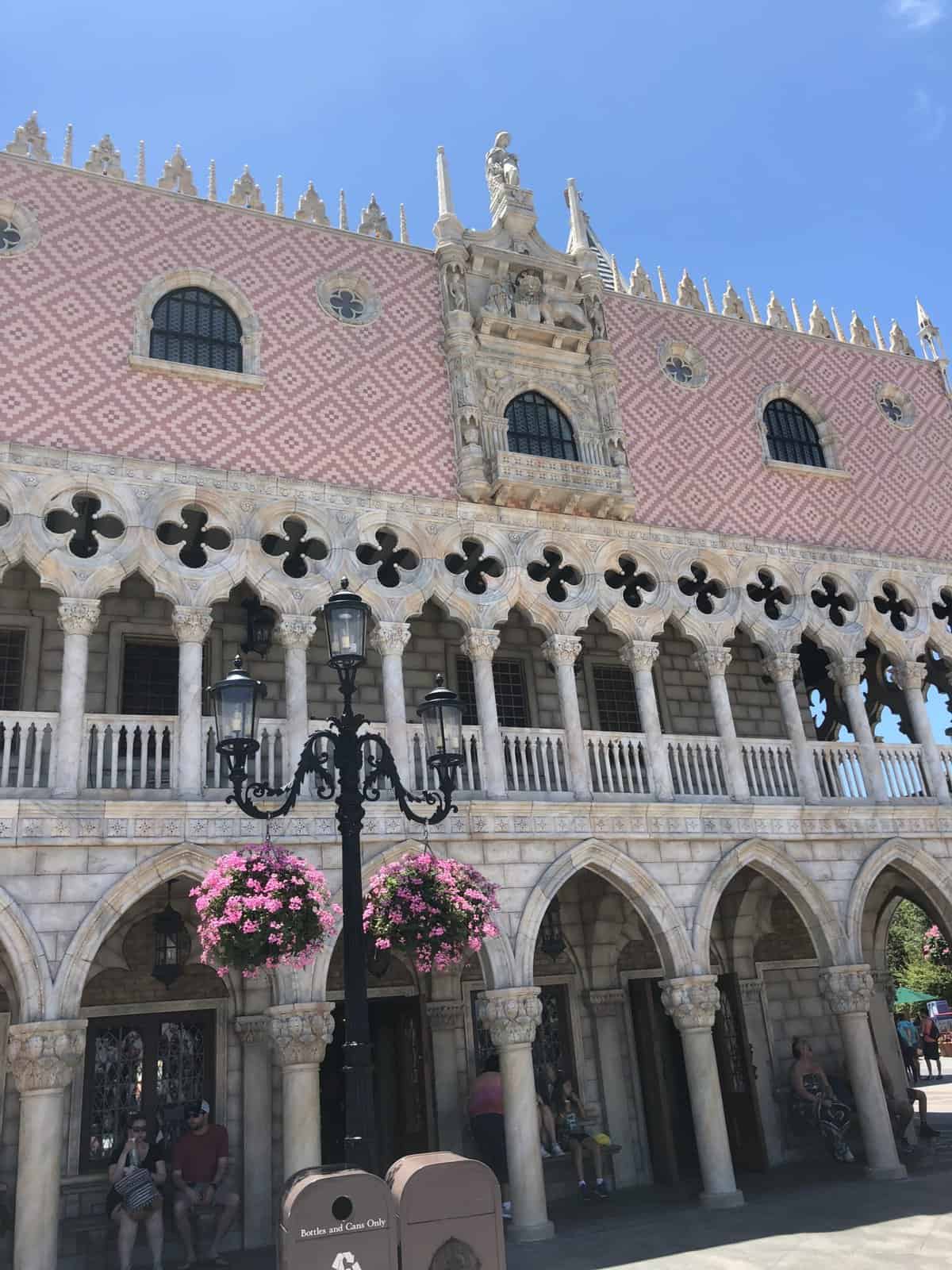 So far in our 12 part series, we have already visited the holiday customs and traditions from Canada, United Kingdom, France, Morocco, Japan, Italy, Germany, Kwanzaa and Hanukkah and China. See them all HERE.
Today, we continue our adventures with the festivities of Norway!
Celebrating Christmas in Norway
Christmas is celebrated in Norway. However, it wasn't celebrated until around 1000 or 1100 when Christianity first arrived in the country.
Before celebrating Christmas, Norwegians celebrated jul or jòl in the middle of winter. It celebrated the end of the harvest season and looking forward to the spring.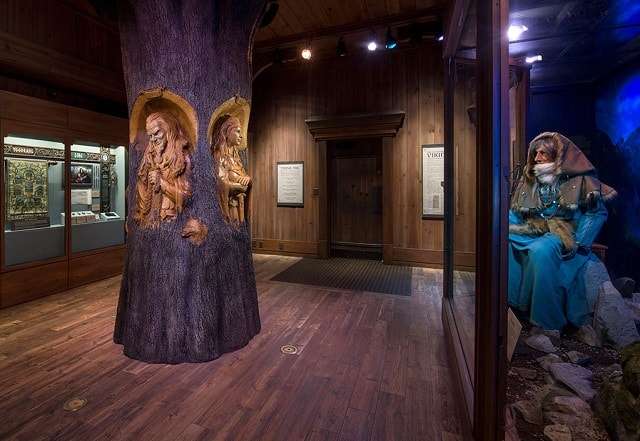 Lots of beer "juleo" was brewed and drank in honor of the old pagan Scandinavian gods. Christmas Eve is traditionally the night when gifts are exchanged and brought by Santa Claus who is named "Julenissen." Presents are also brought by small gnomes called "nisse."
In fact, "nisses" are included in Christmas decorations throughout Norway.
Traditions and Customs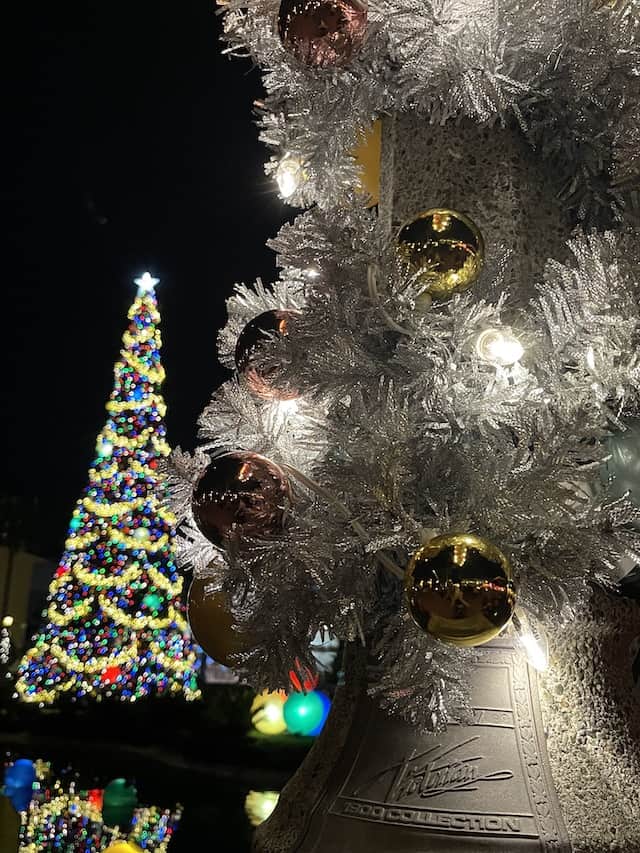 A sheaf of wheat is often left out for the birds to eat over Christmas. The tradition of leaving out a rice porridge for the "nisse" is also practiced. It is believed that the "nisse" guards the farm animals.
In different parts of Norway, children will go caroling as they often dress up representing characters from the Christmas story. Families traditionally light a candle each night from Christmas Eve to New Year's Day.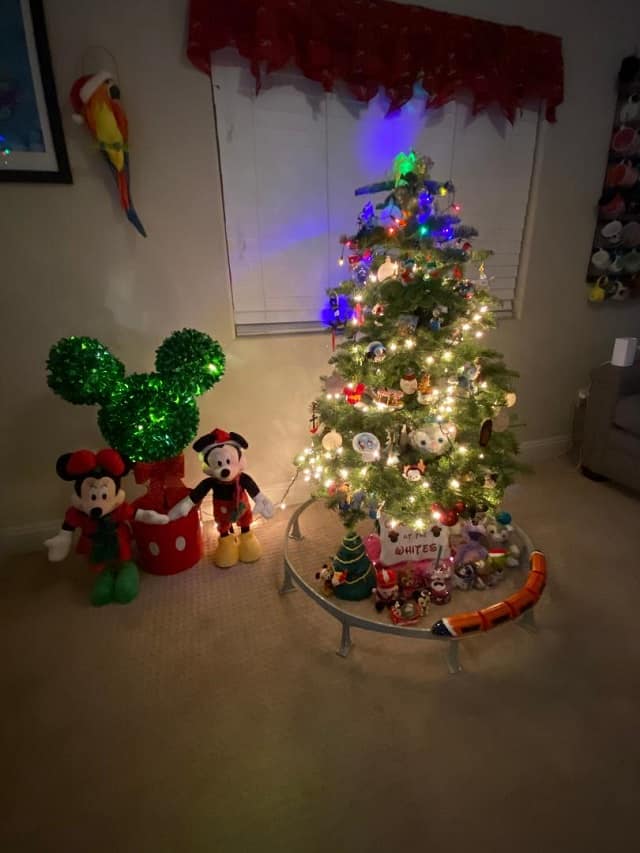 One of the most famous customs during Christmas is the Christmas tree that Norway gifts to the United Kingdom each year.
The tree is given as a present to say 'thank you' for the help that the people of the UK gave to Norway during World War II. The tree stands in Trafalgar Square in the middle of London, and thousands of people come to watch when the lights are turned on.
A very popular song at Christmas time in Norway is the Musevisa (The Mouse Song). The was written by Alf Prøysen in 1946. The traditional Norwegian folk tune tells the story of mice getting ready for Christmas while the mother and father mice warn their children to stay away from mouse traps! The song became popular very quickly throughout Norway.
Traditional Christmas Foods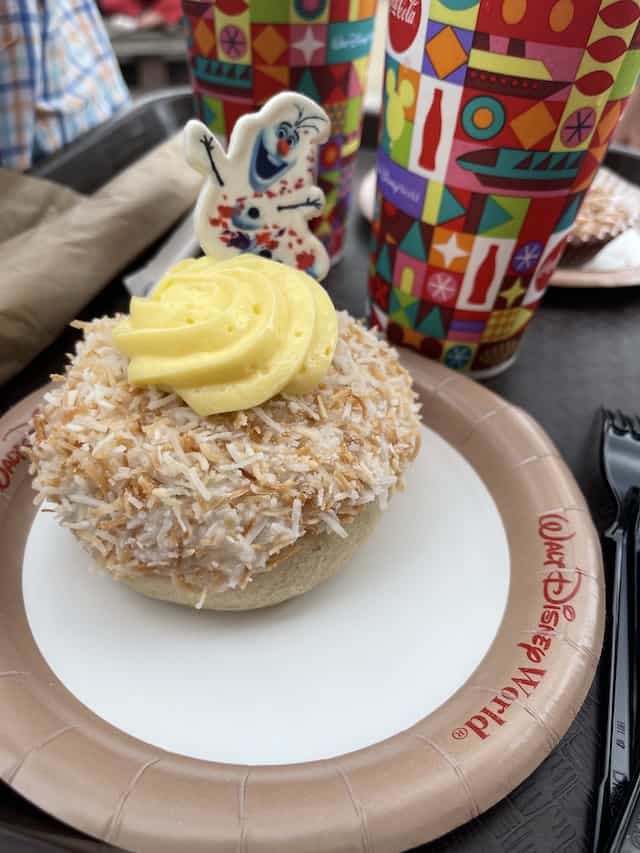 Norwegians eat Rice Porridge Christmas Eve. It is usually eaten as a meal at lunchtime, which is served with butter, sugar and cinnamon. Or, it is eaten as dessert during the main evening meal which includes whipped cream mixed in!
If you find an almond in your portion you're traditionally given a pink or white marzipan pig.
The main meal eaten during Christmas is traditionally pork or mutton ribs served with 'surkal' (white or red cabbage, finely chopped and cooked with caraway seeds and vinegar) and potatoes.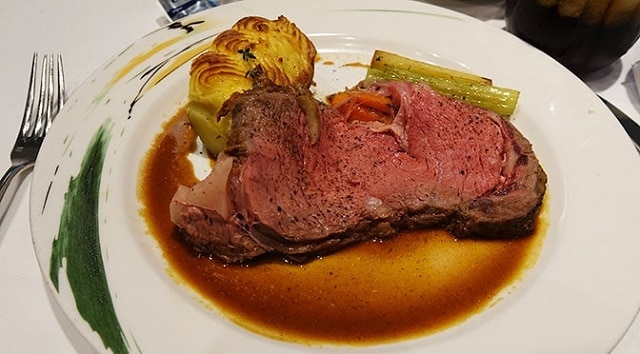 Many different types of cakes and biscuits are eaten during the holiday season in Norway. A popular desert is a traditional bread called 'Julekake.' It includes raisins, candied peel and cardamom.
Epcot Storyteller- Julenissen and Sigrid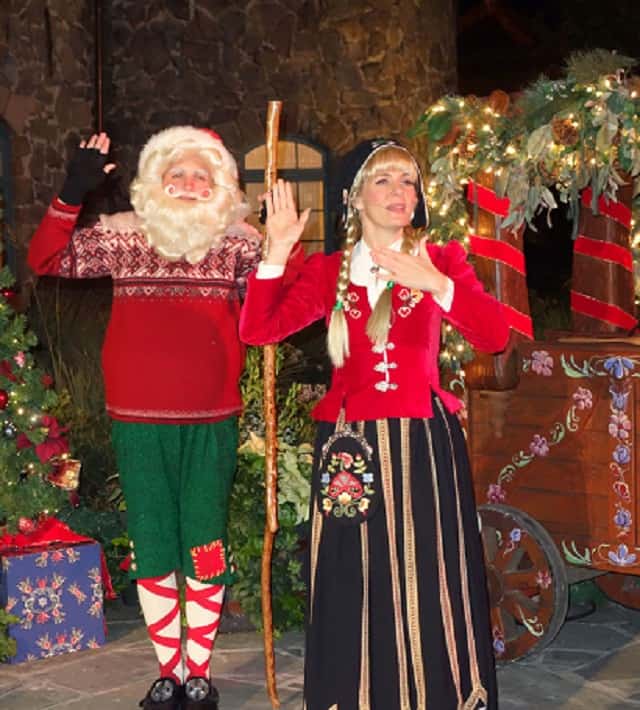 Our storyteller in Norway begins with a farm girl named Sigrid who begins to share with guests the details of the mischievous Julenissen, or Christmas Gnome. Sigrid herself can not see the mischievous Julenissen as she does not believe in him. Will he make a believer out of her after her storytelling?
Our story continues as Sigrid shares that Christmas is a festive time in the "land of the midnight sun." On Christmas Eve, farm animals are traditionally fed the finest of oats and barley and the birds receive a sheaf of wheat.
After the sun goes down, homes are illuminated with the glow of candlelight.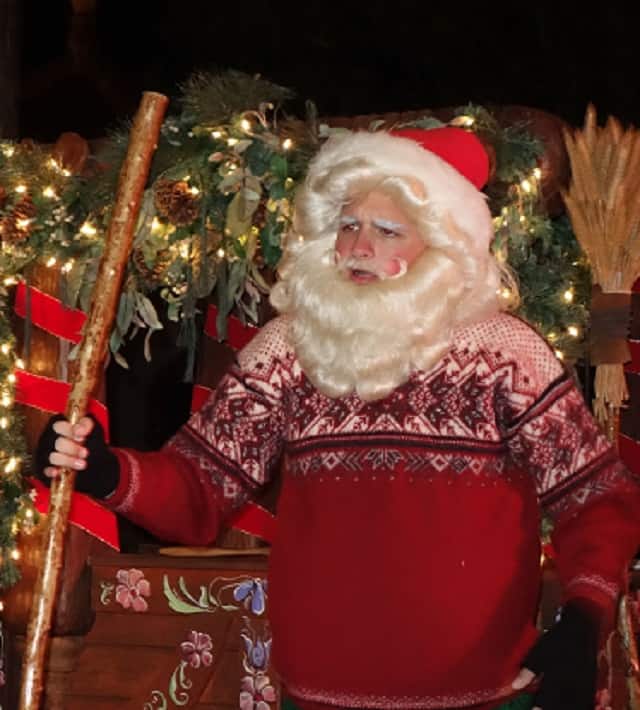 On Christmas Day, many families attend Church before spending time together at home and partaking in their festive meals. On December 26th, the festivities continue as the "second Christmas Day." It is a day for parties, for visiting friends and for ringing bells.
Sigred and Julenissen put on a great comedic show with their stories. Both of them are incredibly entertaining. You can see the video of their storyteller event from a previous year below:
Julenissen is a mischievous gnome from Danish tradition. He likes to play games and have his fun, but he is a sweet Christmas gnome! He enjoys leaving little treats in each household as children await Christmas Day.
Fun fact: Julenissen is partly what inspired the tradition of "Elf On A Shelf" because he knows when someone has been good and deserves a treat.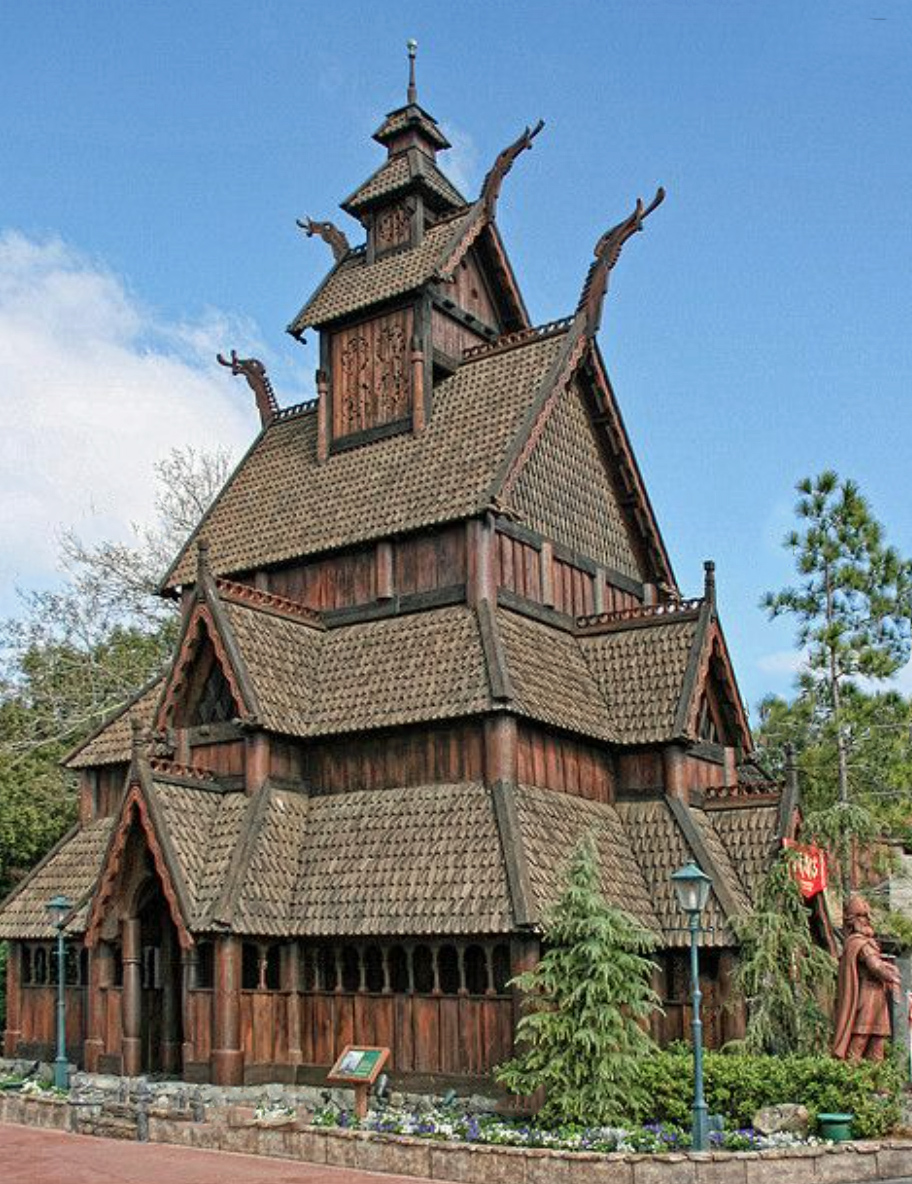 This particular World Showcase storytelling experience is special because the constant physical interaction between the two character from beginning to end is quite charming. Be sure to find the schedule on Character Locator.
Julenissen's antics during this storytelling adventure will delight and confound guests. One cannot but have a smile on their face as they are treated to a true Norwegian Christmas experience.
Our Storyteller Adventure Continues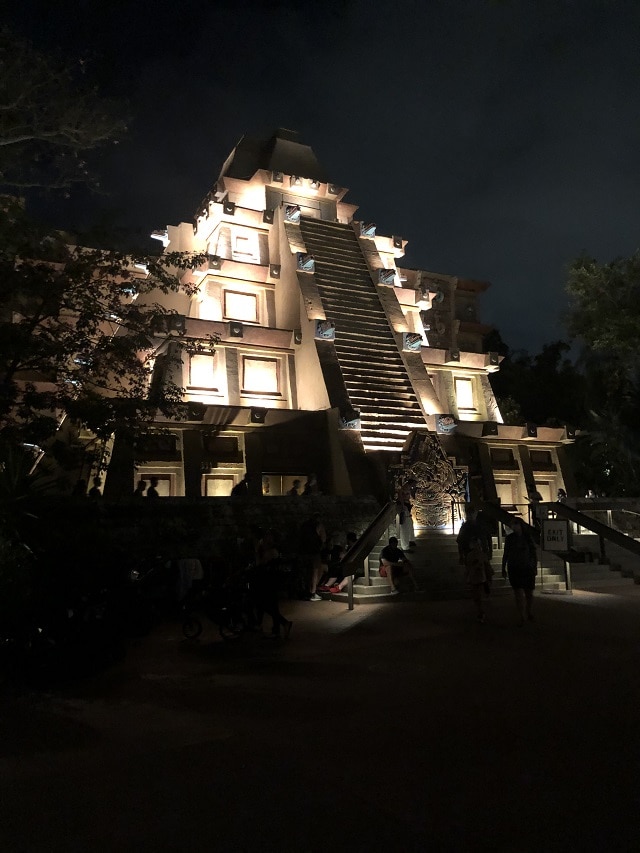 For our next adventure series, we will be visiting customs and traditions of Mexico! There are only a few more adventures left!
The second to last adventure will take us around Epcot as we visit the different decorations around the parks.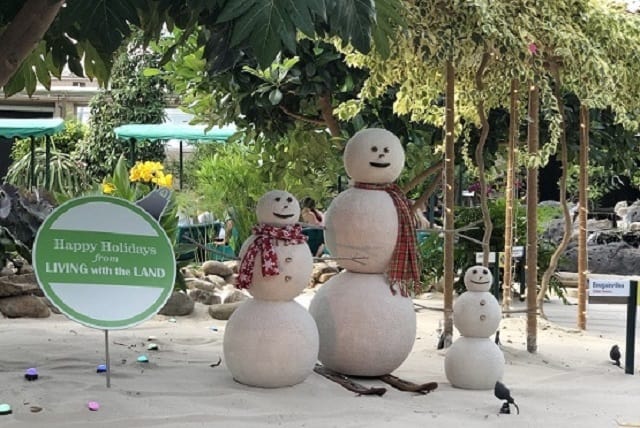 We will continue to learn the various traditions and customs that are practiced during the holidays throughout Epcot's World Showcase. I hope you join me on our next adventure! "Gledelig Jul" (Merry Christmas!)
Did you learn any new traditions that are practiced in Norway? Let us know in the comments on Facebook and in our Facebook group.