If you are planning to visit Walt Disney World during the holiday season, you are probably already aware it is going to be busy. What do you do if you want to have a more relaxing day during one of the most crowded times of the year? Check out these things you can do to take a break from the holiday crowds!
Holiday Crowds
Even during the most crowded times of the year, it's possible to have a magical Disney vacation. The #1 secret to that success is plan, plan plan! If you are visiting Disney for the first time, or even since the parks reopened, check out our advice on how to plan for a stress-free Disney vacation. You've likely planned early mornings to avoid long lines or even plan to purchase Genie+ to make your day more manageable. Character Locator is going to be your best friend for planning your touring strategy, of course!
Planning is the key to making sure your family accomplishes everything they want and setting realistic goals. There is nothing less magical than getting to the parks without a plan and now the lines are long and everyone is cranky.
For my family, avoiding crowds is key to keeping everyone in our travel party happy. That means getting up early, taking afternoon breaks and zigging when others zag. To help you navigate through the hustle and bustle of Disney holiday crowds, we've complied a list of things to do when you need to step back from the park crowds.
Visit the Resorts
There's so much to see and do at the parks that many people don't take the time to explore the Disney resorts. Especially at Christmastime, this is a great way to step back and get out of the parks. The Disney resorts are fun to explore at any time of the year, but at Christmas they are extra magical!
Every resort decorates differently, and you'll find some truly jaw-dropping displays. The most famous and beloved is located at the Grand Floridian Resort and & Spa. Each year, the extremely talented bakery team creates a massive gingerbread house in the main lobby. This gorgeous display is not only beautiful but functional!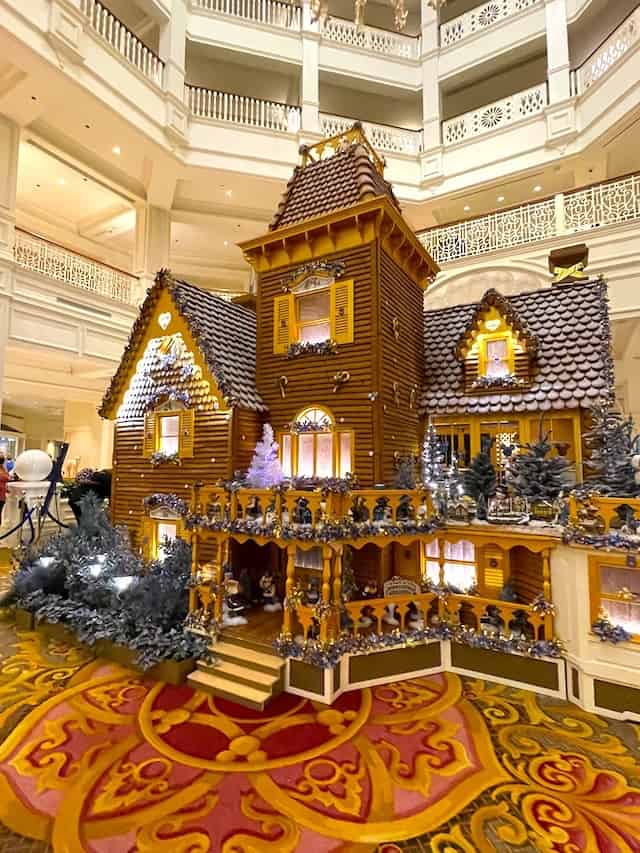 Cast Members sell various baked holiday goodies all season long out of the gingerbread house. You can even buy a shingle just like the ones they use to make the house itself. To read more about the display this year, see Donna's post HERE.
At Disney's Beach Club Resort, you'll find a different type of gingerbread creation. In the center of the lobby is a giant rotating gingerbread carousel. Each year, the theme changes, but this year the carousel is themed after my (Christina) personal favorite Disney movie: The Little Mermaid.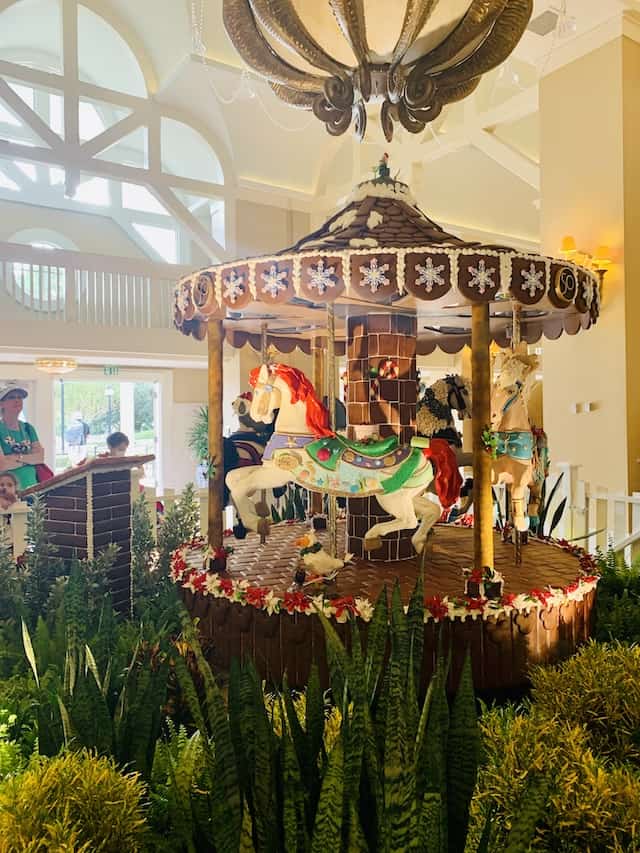 A short walk away over at Disney's Yacht Club Resort, you'll find a beautiful Christmas village set. This is one of my favorite things to see when I do a resort decorations tour. See more photos of the set along with decor at other resorts this year HERE.
There are so many amazing Disney resorts to visit at Christmas, you could spend a whole day just exploring the hotels. For a full list, check out these articles: Top 8 Disney resorts you need to visit at Christmas, a Resort Hopping Tour, and Animal Kingdom Lodge guests get a fun holiday surprise.
Visit Disney Springs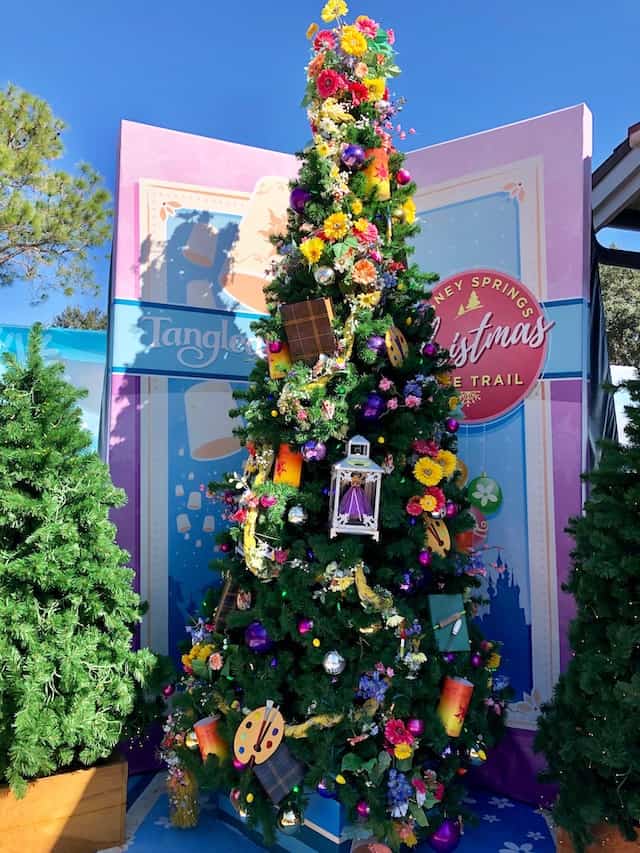 There are a lot of great things to do at Disney Springs if you are looking to escape the busy park crowds. Besides catching up on some last-minute Christmas shopping, you can go on a scavenger hunt for Christmas trees on the Christmas Tree Stroll.
This year, the trees are scattered around throughout the Disney Springs neighborhoods to allow for better social distancing. You can pick up a guide map at any of the following stores or download the map below to begin your adventure!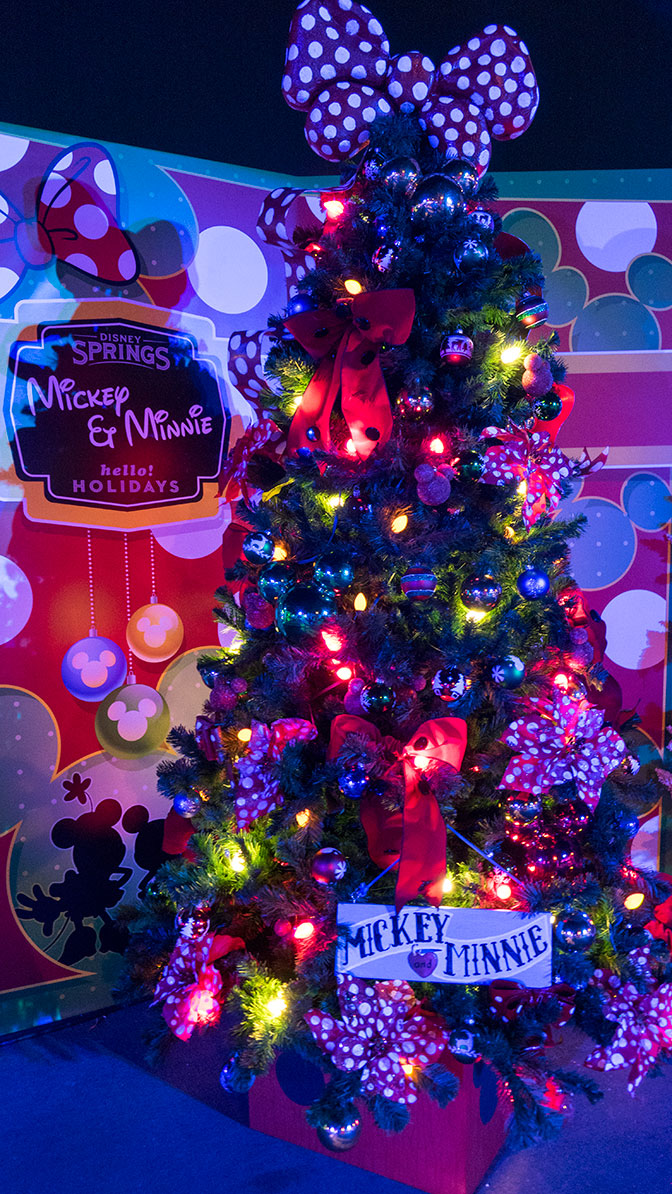 Christmas Tree Stroll Map Pickup and Redemption Locations:
Amorette's Patisserie
The BOATHOUSE
City Works Eatery & Pour House
Under Armour Brand House
Download the Christmas Tree Stroll Map
Take an Afternoon Lunch Break
One of my go-to methods to avoid crowds during the busy holiday season is to get up early and hit the parks at rope drop. Then, around 11-11:30 when all the late sleepers arrive, we leave and have lunch at a nearby resort.
Some of my favorite places to go for a quiet and relaxing lunch are the Grand Floridian Café, Beaches and Cream and anywhere at Riviera Resort or Disney Springs.
Swim or Take An Afternoon Nap
After your busy morning in the park, you might find yourself needing to recharge. Rather than pushing through the busy afternoon holiday crowds and making your whole family cranky, take the bus back to your resort. You can spend the afternoon splashing around the pool (if it's warm) or take a long cat nap.
When you wake, you can catch an early dinner and head back to the parks as everyone is heading out for their dining reservations. They will be tired and hungry and you will be fully recharged for an evening of fun. Remember zig when they zag.
Enjoy Some Recreational Activities
Some of my favorite things to do with my family during any busy season at Disney is to take advantage of the many recreational activities offered outside the parks. We love to visit the resorts and rent bikes or watercraft as a fun group activity. If you enjoy fishing, there are several resorts that offer fishing excursions as well.
Disney also has two mini golf courses that are great ways to escape the crowds. Fantasia Gardens is my family's favorite, but Winter Summerland located across from Disney's Blizzard Beach water park is also a great location with two unique courses.
Visit the Give Kids the World Village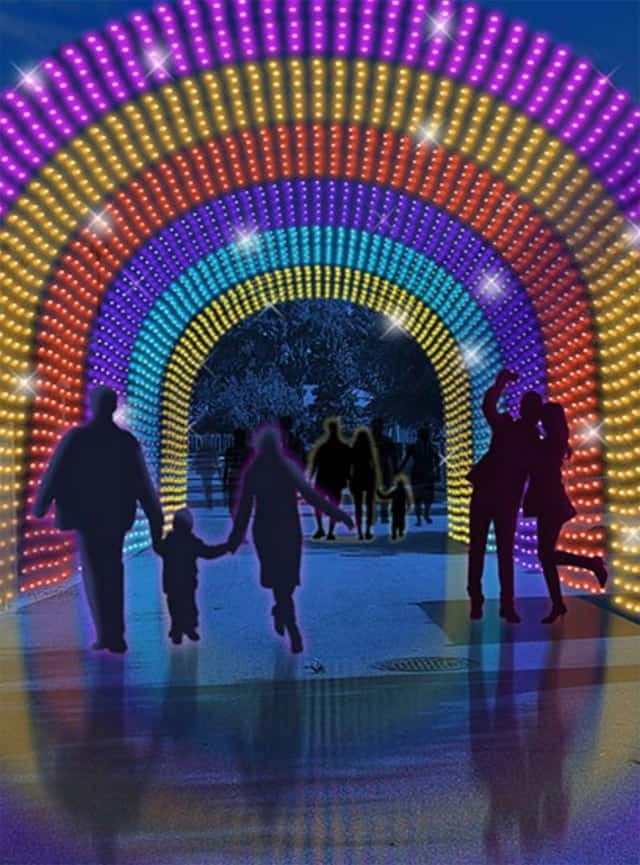 If you are looking for something new to experience this holiday season, sign up to visit the Night of a Million Lights at the Give Kids the World Village! It supports a great cause and is an absolutely beautiful light display with some of the beloved Osborne Lights! Stop by and take a picture with the KennythePirate sponsored tree while you are there!
Visit Fort Wilderness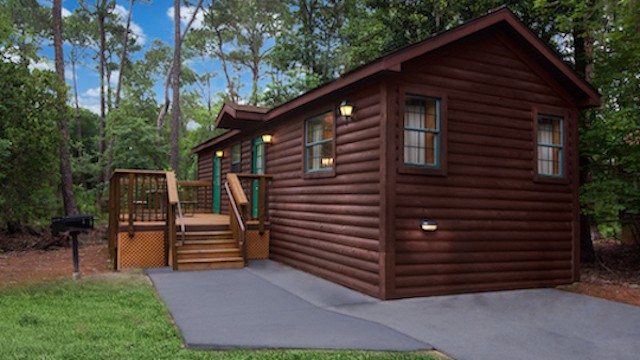 You might not think of Fort Wilderness when you think of Christmas at Disney, but do not miss out on all the fun experiences there! Sleigh rides have resumed for 2021, and what better way to ring in the season with a festive sleigh ride with the family!
You can also rent a golf cart and take a drive around. Each Christmas the guests at Fort Wilderness decorate their RVs and campers in Christmas decorations. It is such a unique experience and a great way to step back from the busy holiday crowds.
Final Thoughts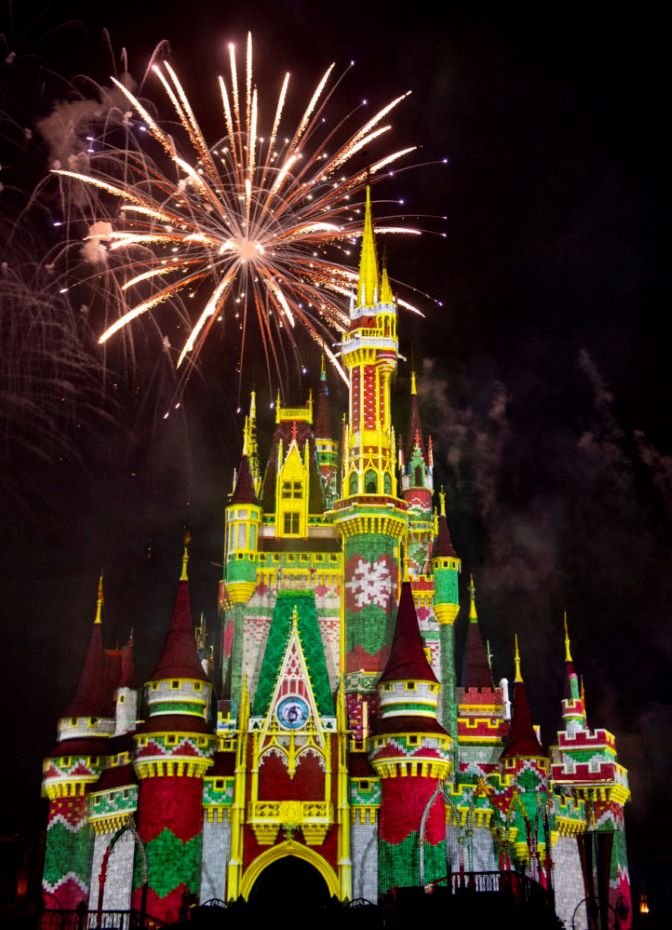 When your family needs a break from the parks, that doesn't mean the fun has to stop. There are so many great activities and experiences to escape the crazy holiday crowds! Vacation should be fun, not stressful. If you find yourself getting overwhelmed this season in the parks, try some of these alternatives to maximize your fun and create lasting memories and traditions with your family for years to come!
What do you do to escape the holiday crowds at Disney? Do you have special traditions or magical memories created by exploring other things to do outside of the parks? Let us know in the comments below and on Facebook!
-Christina