Disney chefs have spiced up gingerbread displays this holiday season with special 50th touches. Check out the details along with stunning photos.
Holiday Fun Returns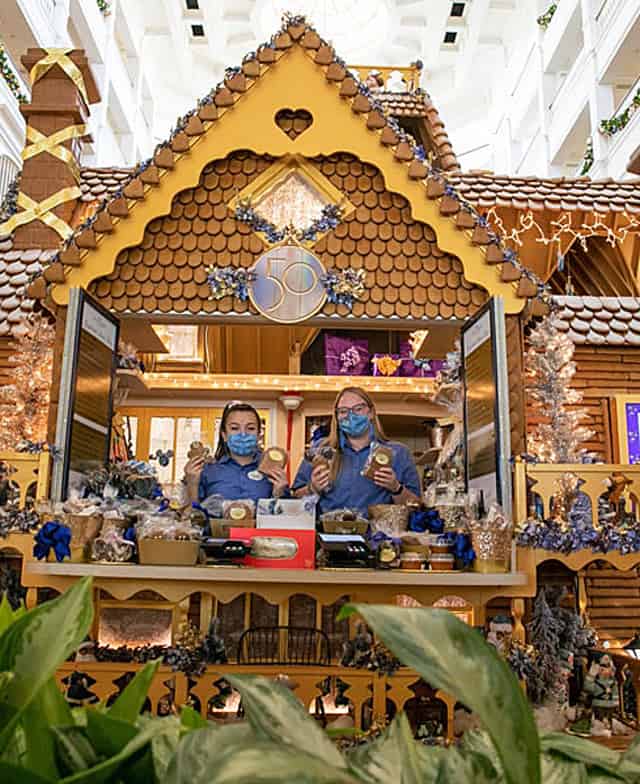 This season, the great thing about Christmas at Disney is not only all of the festivities in the theme parks bu, the resorts join in on the holiday cheer!
One of Disney's Christmas traditions is building incredibly themed gingerbread houses. This year, we were excited to see them return! To find out where you can spot some of these beautifully themed gingerbread houses, read HERE.
Disney's Grand Floridian Resort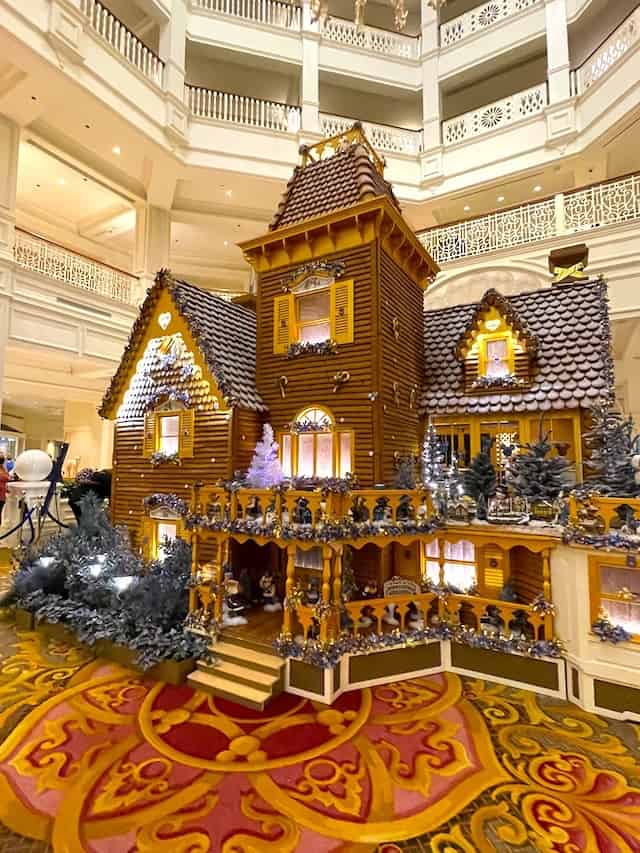 Disney's Grand Floridian Resort and Spa gingerbread house is open now through January 1. The pastry team at Disney's Grand Floridian Resort and Spa pulled out all the stops this year.
Everything from the gingerbread shingles to the custom hand-painted character windows show the love that goes into this fabulous gingerbread house. Also, Disney chefs added elaborate EARidescent landscapes and handcrafted sugar flowers. The team put and care into even the tiniest details.
"We know the gingerbread displays mean so much to our guests."

John Dettman, Pastry Chef Assistant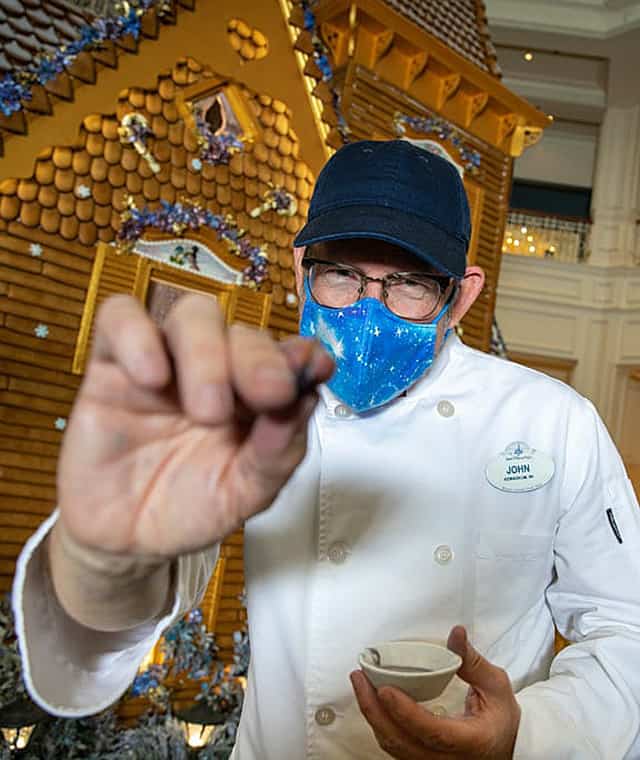 "This year," Dettman added, "our team wanted our guests to be immersed in the 50th Anniversary celebration. We incorporated EARidescent hues into our hand painted character windows.
In addition, Pastry Chef Assistant Fabiola Vidal Vazquez applied cocoa butter EARidescent airbrush to our landscape plants and flowers." To check out more pictures and information on this amazing gingerbread house, read HERE.
Disney's Beach Club Resort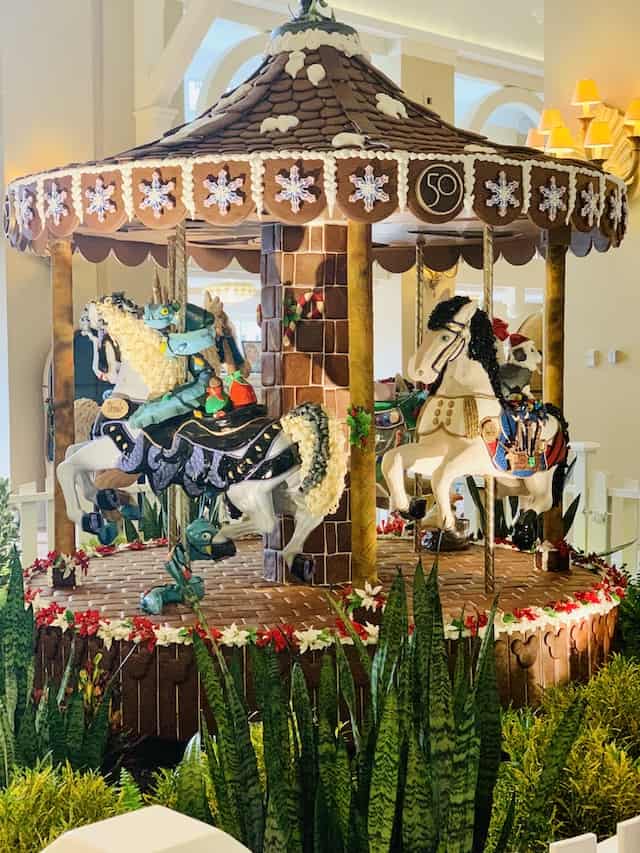 Guests of Disney's Beach Club Resort can take in the tasty gingerbread carousel now through January 2. Here, guests are in for a wonderful treat! The gingerbread carousel's theme changes each year.
This year, the pasty team took inspiration from Disney's "The Little Mermaid." Cast members created five wonderfully detailed horses depicting some of their favorite animated characters.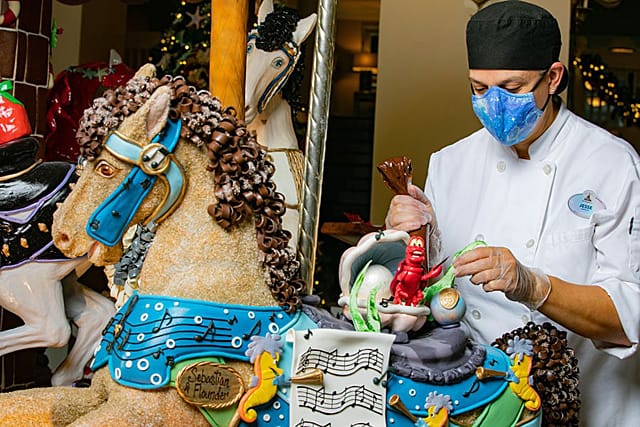 From concept and design to confectionary creation and assembly, pastry cast members brought creative storytelling to life.
"The gingerbread display is a team effort," Jesse Rodriguez, a Pastry Chef Assistant, said.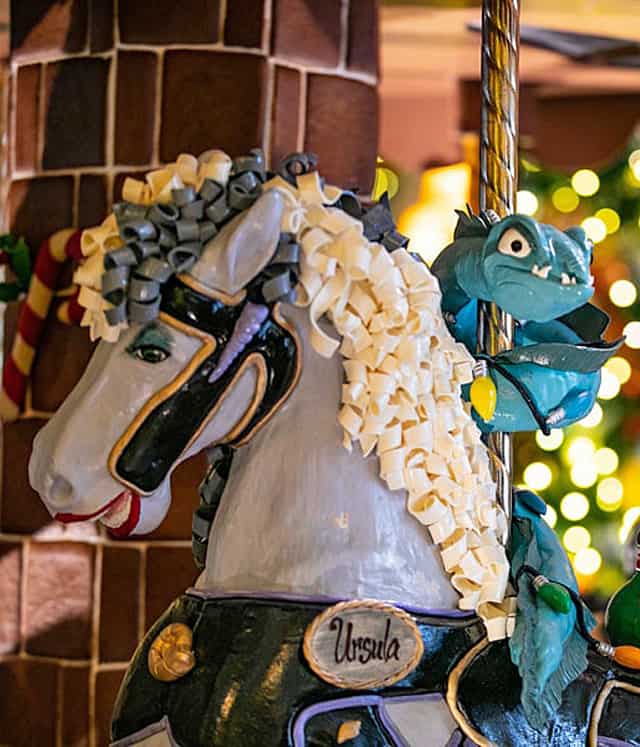 "We all pitch ideas and add our own elements and talents to create something special for our guests. We have so much fun and see first-hand how much the guests enjoy what we we've created."

Jesse Rodriguez, a Pastry Chef Assistant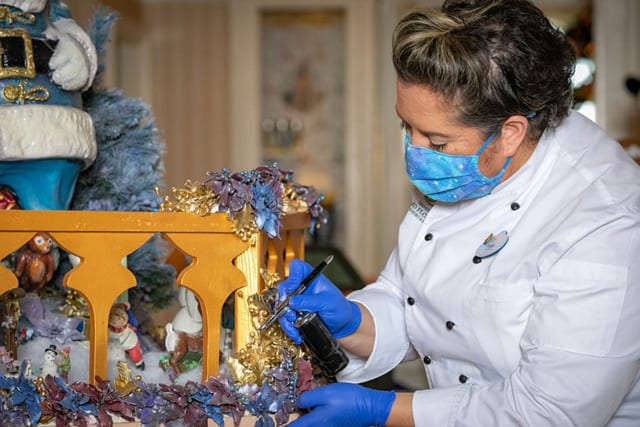 The carousel also includes a special nod to the 50th Anniversary celebration. It features handmade EARidescent snowflakes that adorn the carousel topper and shimmering mini ornaments.
There are so many more delightful details. Check them all out in our recent article HERE.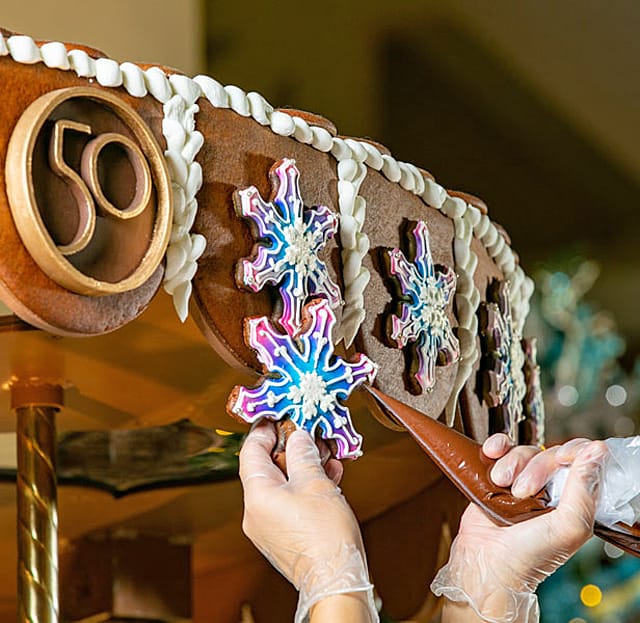 The American Adventure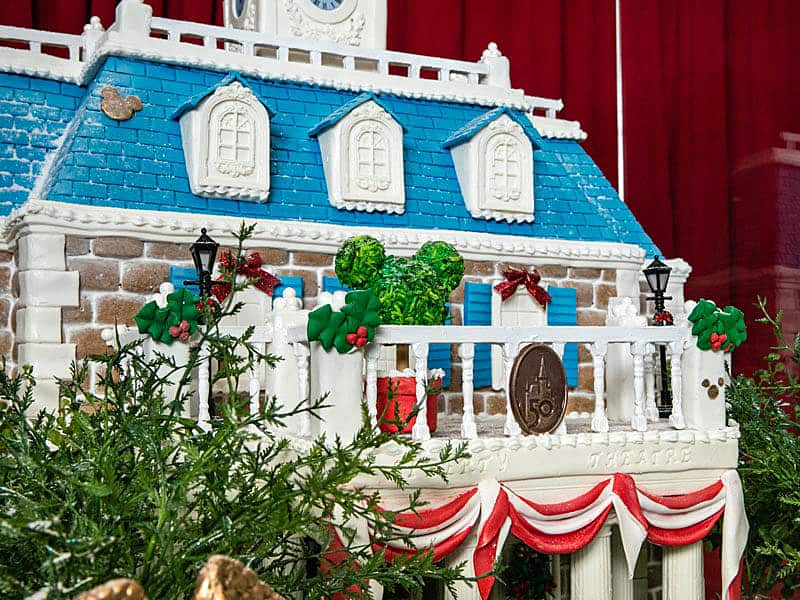 "Our gingerbread displays are very detailed, and we are as accurate as we can be to the original structures they are based on," Pastry Chef Assistant Agueda Vasquez said.
"It's just so great to see the guests' faces when they walk into the room and admire the amount of time and detail we put into these tiny structures."

Agueda Vasquez, Pastry Chef Assistant
Disney's Animal Kingdom Lodge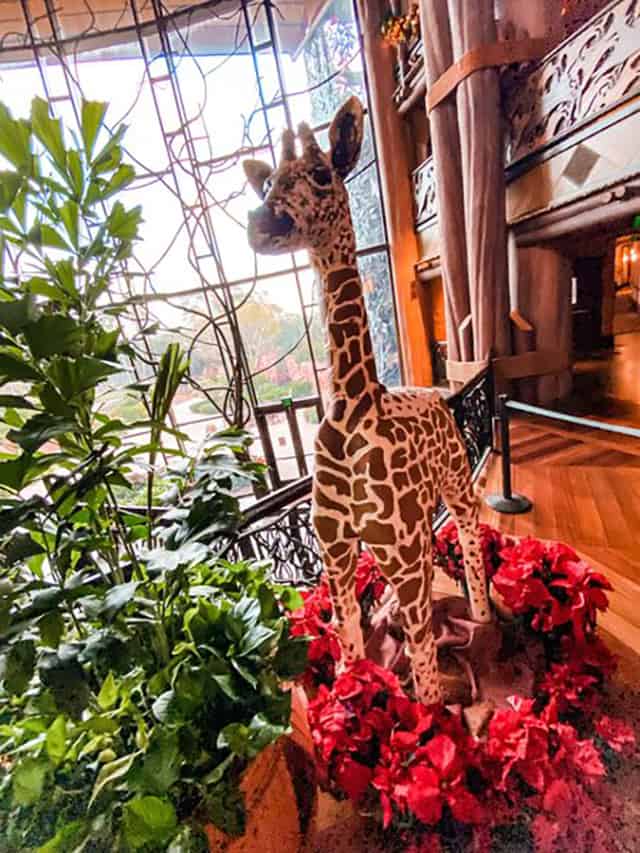 For even more holiday fun, check out the new gingerbread baby giraffe at Disney's Animal Kingdom Lodge. This new gingerbread baby giraffe recently surprised guests. It will be on display in the lobby from now through January 1. This one-of-a-kind giraffe was made by Disney's creative Pastry Chef Team.
What do you think of the Disney Pastry Chef creations? Which gingerbread house are you most excited about? Please share your comments below or on our Facebook page!
Photographer: Olga Thompson for Disney