Walt Disney World really takes holiday decorating to a whole new level, and this year is no exception! Beach Club's gingerbread carousel is back with a new theme you will love!
Disney's Beach Club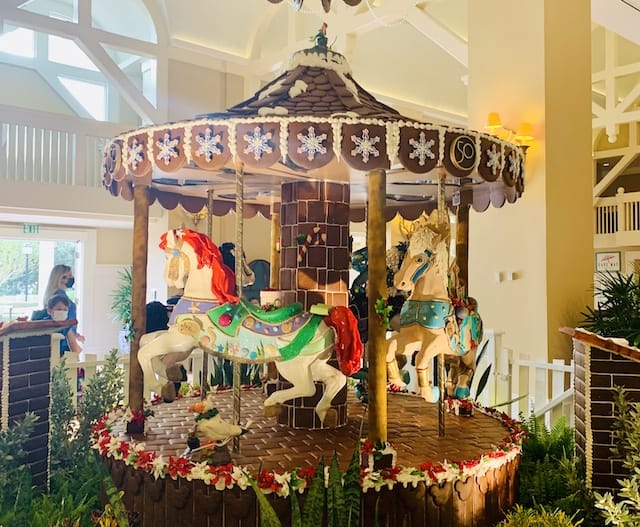 During the holiday season, Disney's Beach Club puts up a spectacular gingerbread display in the lobby: a life size, spinning carousel! I am always in awe when I see this gingerbread wonder! Made of chocolate and gingerbread, each year the carousel has a different theme.
This year's theme? The Little Mermaid. Each horse represents a different character from the beloved film with lots of little details scattered around.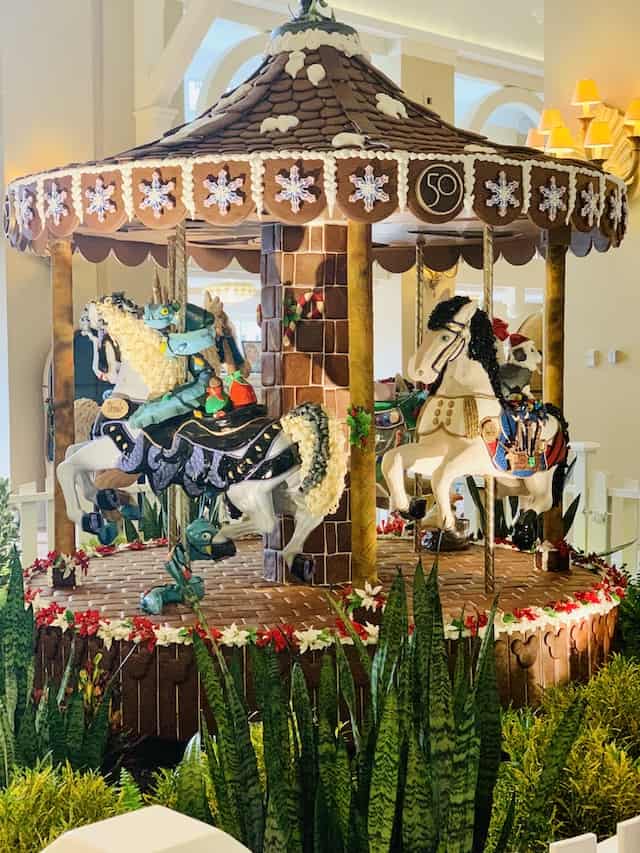 Just look at those chocolate snowflakes and 50th anniversary celebration symbols adorning the top gingerbread pieces! The center piece displays candy canes, and there is a row of poinsettias around the bottom. Just below the poinsettias: our favorite pal, Mickey, lines the carousel. Ariel herself sits on the top!
Let's have a look at the rest of this marvelous display!
Ariel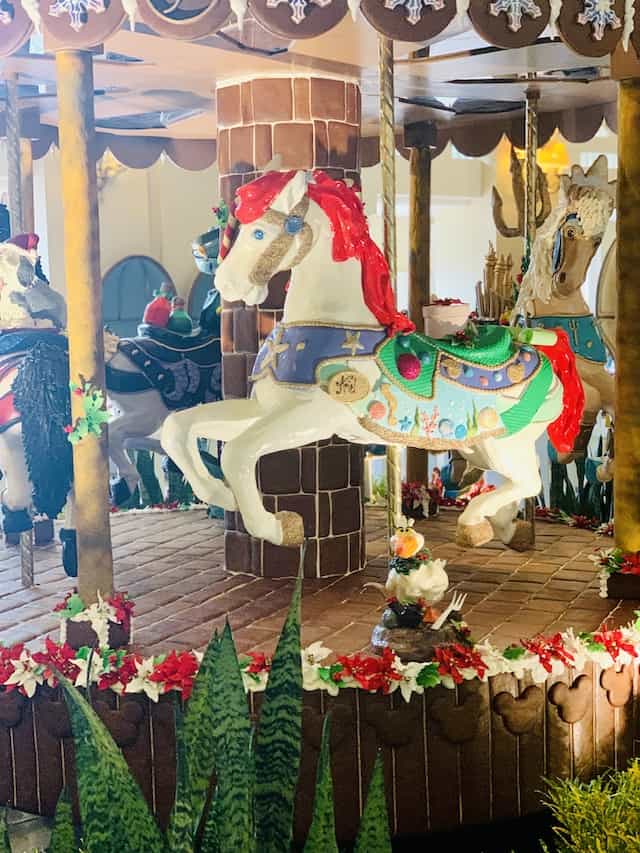 Ariel's horse features a green mermaid scale saddle, seashells, and of course her signature red hair. Check out Scuttle and his dinglehopper right below Ariel!
Ursula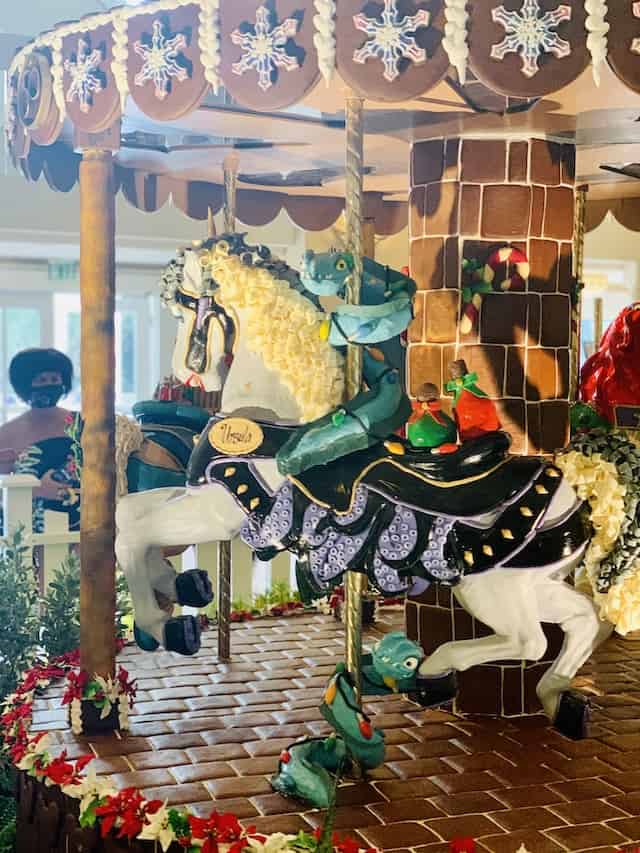 Ursula is my favorite villain, so of course this is my favorite horse! Just look at the details!
Ursula's black and purple saddle features her tentacles, leaving no doubt that this is the sea witch herself! On top of her saddle, two jars for some "poor unfortunate souls!"
Of course Ursula has to be accompanied by her sidekicks, Flotsam and Jetsam. They've even gotten into the holiday spirit with some Christmas lights!
Prince Eric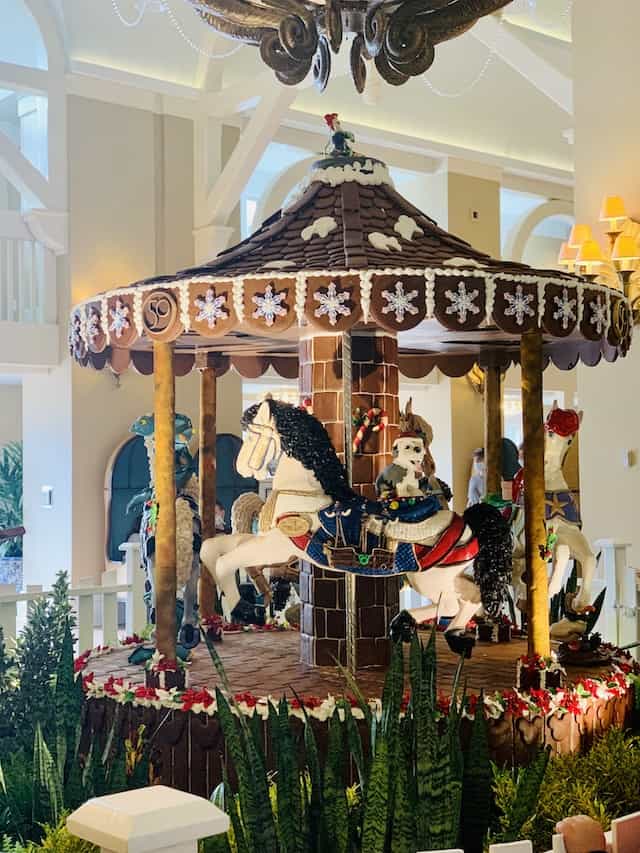 Prince Eric's horse features a blue saddle with his ship on the side. His dog Max sits on top of the horse, wearing a Santa hat and ready for some fun!
King Triton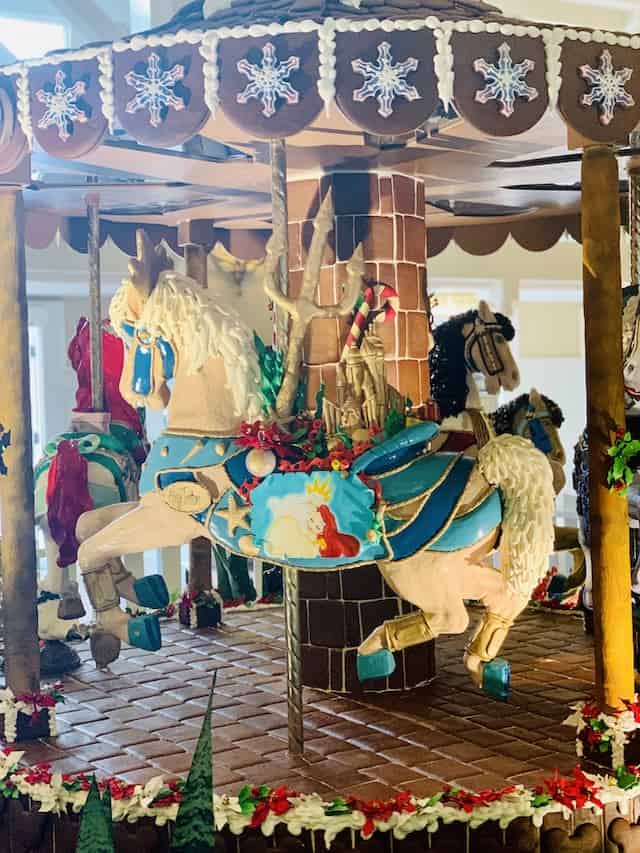 King Triton's horse is certainly regal as he wears his crown and it features his castle and trident. His blue saddle showcases a beautiful photo of King Triton and Ariel.
The ingredients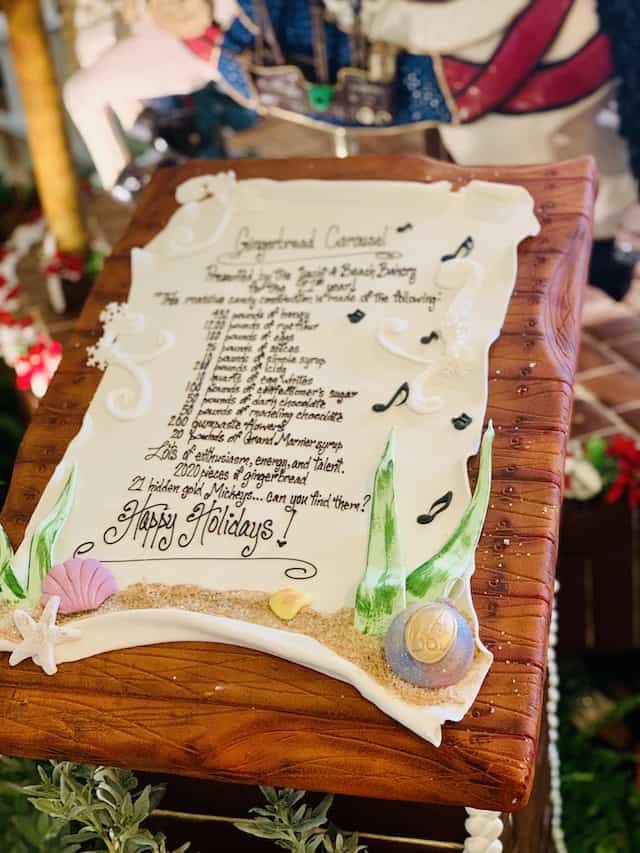 The list of ingredients is long for this marvel, but it includes "lots of enthusiasm, energy, and talent!" There are also 21 hidden gold Mickeys, if you're up for a little hidden Mickey hunt!
If you'd like to see pictures from past year's Gingerbread decorations, head over here for a Holiday Resort tour!
What do you think of Beach Club's gingerbread carousel? Let us know in the comments below or on Facebook.