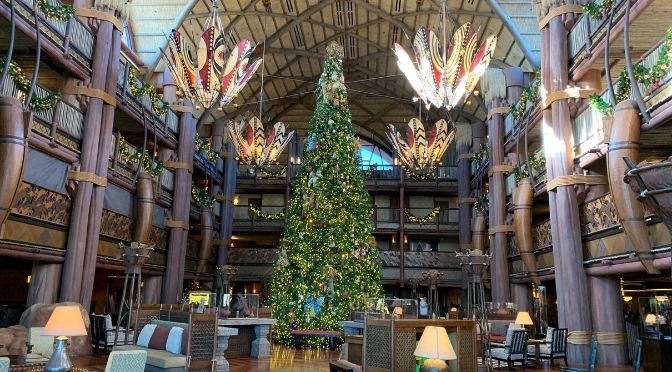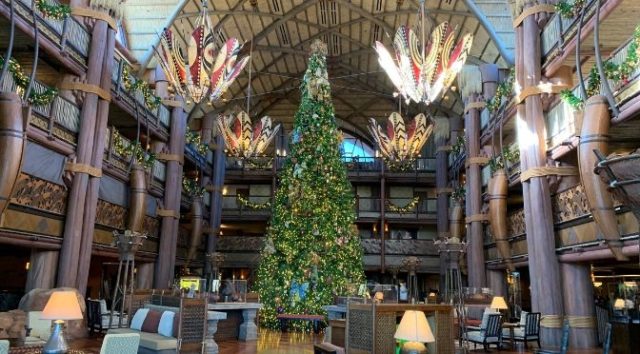 Although much has changed in 2021, one thing is for sure: Disney is extra magical at Christmas. While many of the resort decorations have changed, have a look at past Resort decorations and see exactly why Disney at Christmas is so special.
Disney at Christmas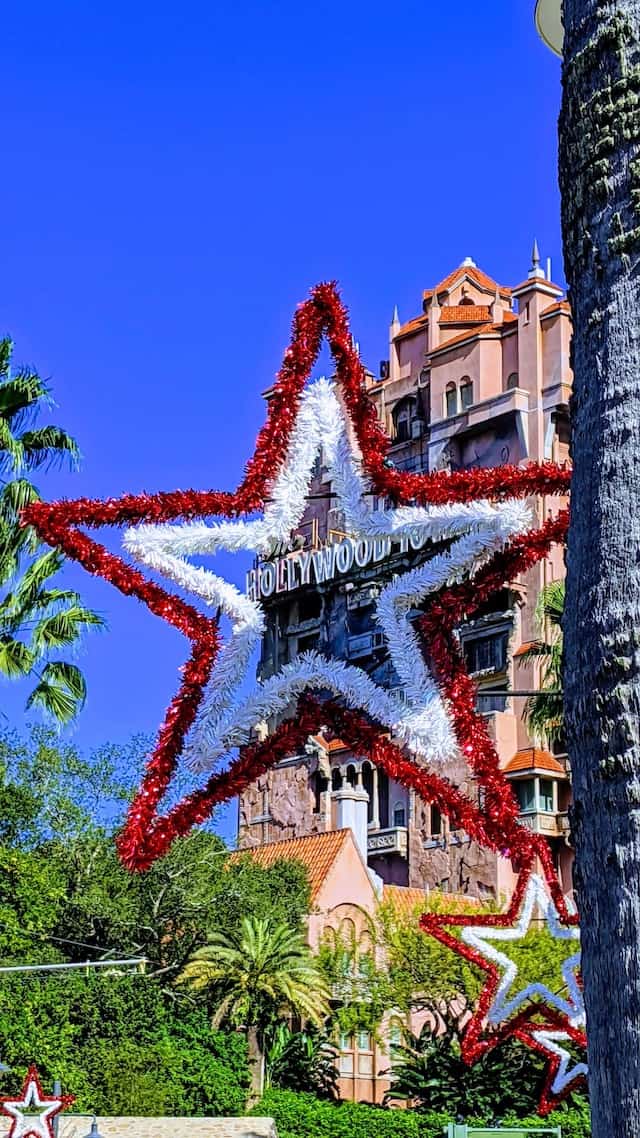 It is likely not news to you that Disney goes all out for their holiday decorations. 
Hollywood Studios is adorned with stunning garland and lights that make you feel like you're stepping back to old-time Hollywood at Christmastime.
Epcot is beautifully decorated for the Festival of Holidays, and Animal Kingdom has lights and beautiful tree awakenings.
Magic Kingdom has a magnificent massive icon Christmas tree, "snow" falling on Main Street, and of course, Christmas decorations everywhere.  The parks are a beautiful sight indeed.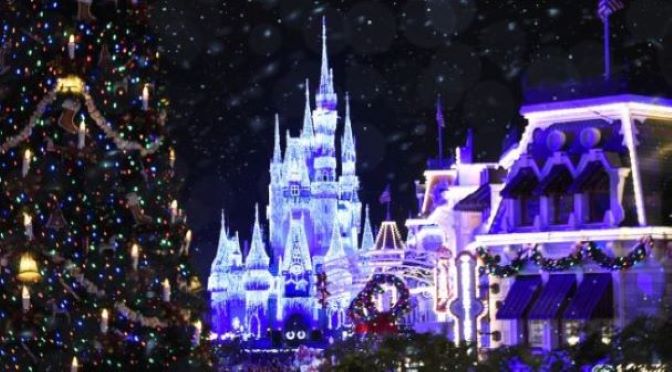 The magic doesn't stop there, though!  Disney doesn't hold back at their resorts either.  A fun (and free!) way to spend a day at Disney is to resort hop and check out some of these over-the-top displays. This would be a great way to spend your time if you just need a rest day from the parks.
This festive tour can easily be accomplished using Disney transportation, so don't be afraid to try it if you are staying on property! Here is my recommended path.
Animal Kingdom Lodge
We started our day at Animal Kingdom Lodge.  As we entered the massive main lobby, I was immediately in tears. I couldn't believe how beautiful it was.  Before me stood an enormous icon Christmas tree, beautifully decorated and lit up. There are lots of comfy oversized chairs and even an indoor fire pit to sit around, so you can relax and take in the decor in comfort!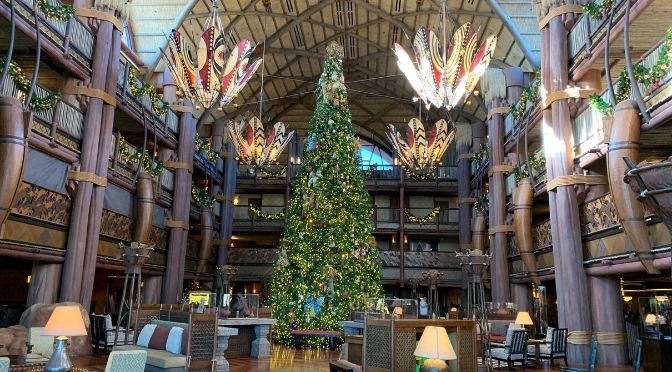 Pirate tip: Walk around the grounds and check out the animals while you are here. We were able to spot several zebras and giraffes.
Polynesian Resort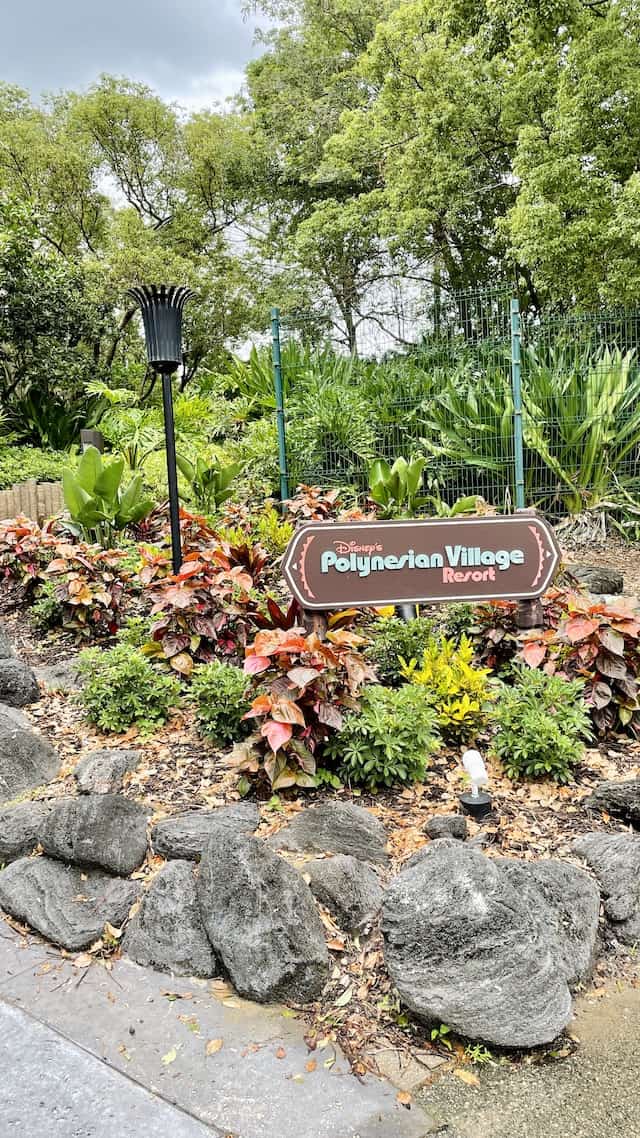 Next, we made our way to the Ticket and Transportation Center where we took the walkway over to the Polynesian. You can also take a bus from Animal Kingdom Lodge to Magic Kingdom, and jump on the monorail from there.
I'll admit, after the stunning decor at Animal Kingdom Lodge, I was slightly underwhelmed, but since the Polynesian is on the monorail line, we were stopping regardless.  That being said, the resort is still beautiful.  Here we encountered beautiful Hawaiian-themed decor.  We also saw a beautiful (but much smaller) tree decorated with tropical flowers.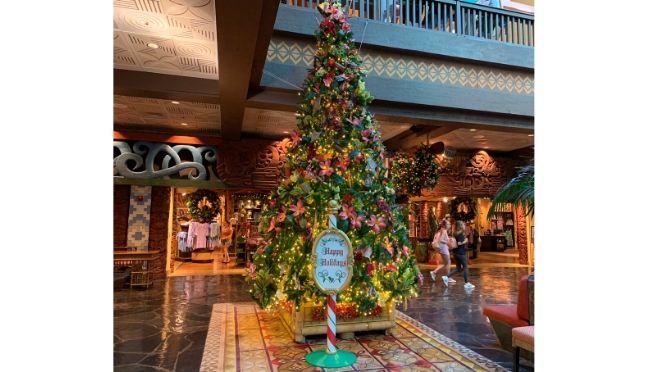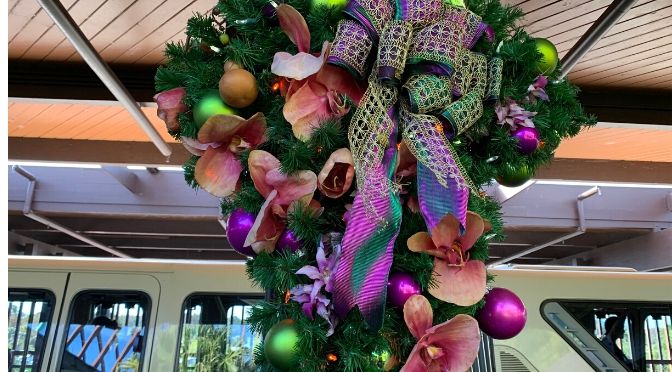 Grand Floridian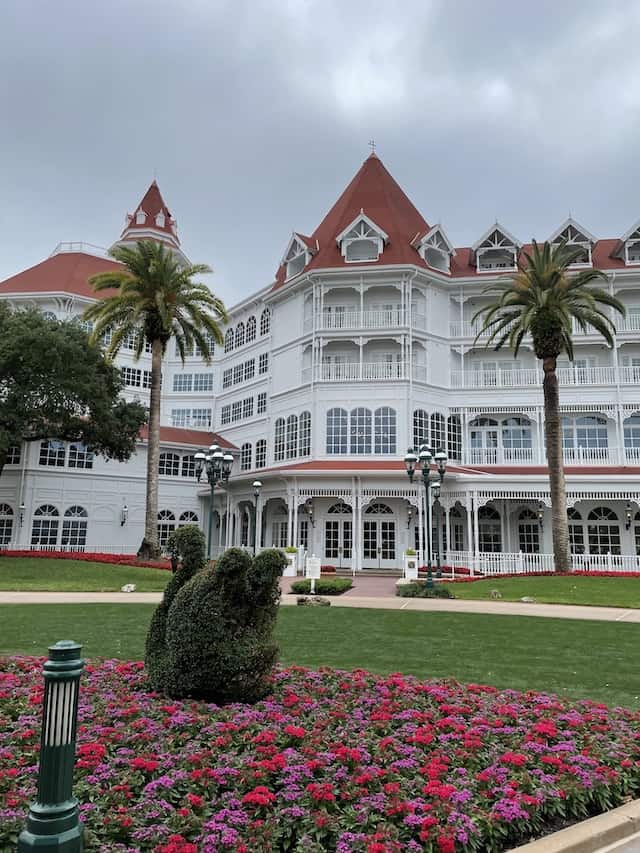 We jumped on the monorail, which is my favorite ride! The resort tour was a good excuse for me to ride it several times, and our next stop was Disney's Grand Floridian.
This was my absolute favorite stop on our tour, and if you can only make it to one resort, I would recommend you stop here!  The Grand Floridian houses another icon Christmas tree in their massive lobby.  With the stunning Victorian decor, the tree stands behind a massive chandelier and is decorated with Victorian accents such as bird cages and swans.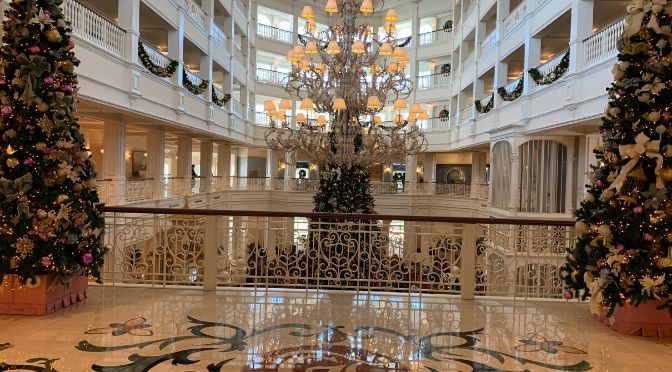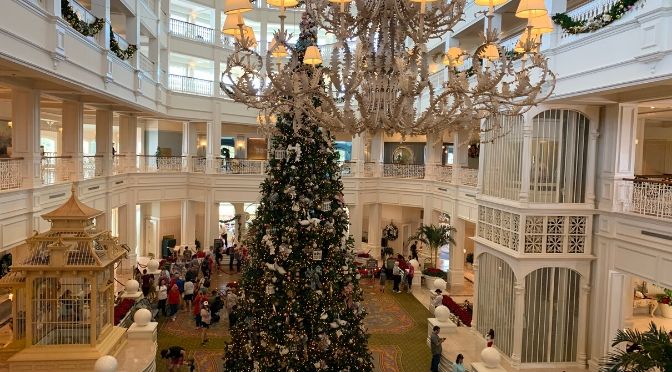 There are wreaths and garland strung along the windows and stair railings.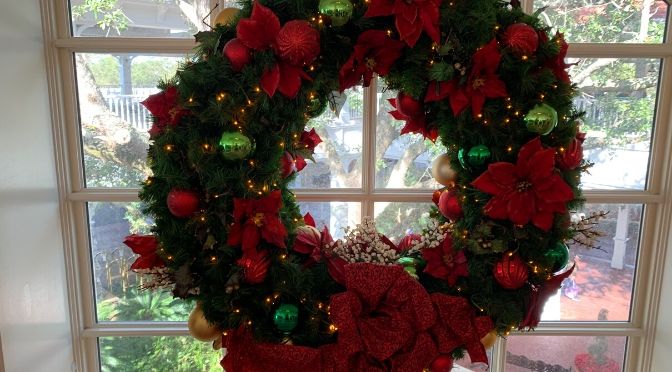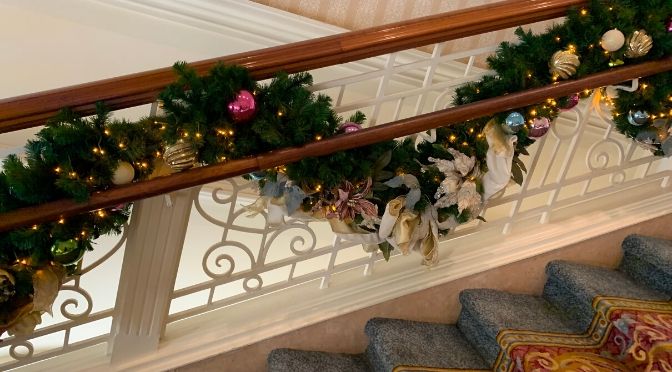 When you walk down into the lobby, the smell is unmistakable: gingerbread.  There stands a life-sized gingerbread house, which takes several months to create with all the details that go into it.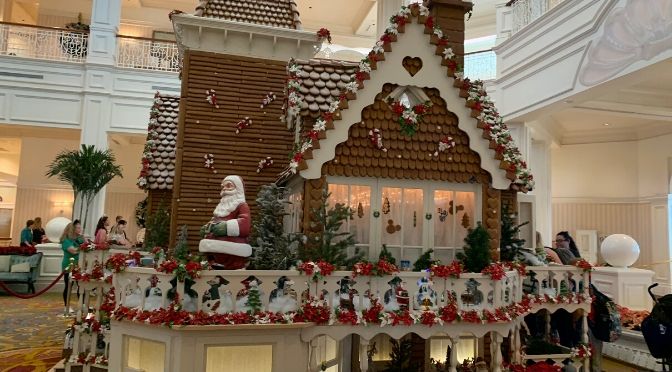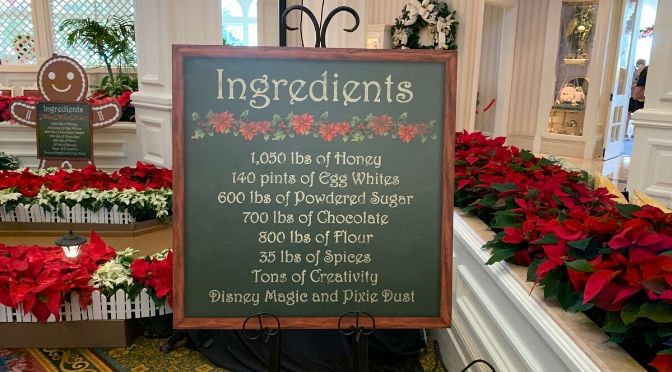 The house had small chocolate wreaths in the windows shaped like Mickey, and pictures above the windows featuring famous Disney characters.  The roof shingles are dusted with powdered sugar.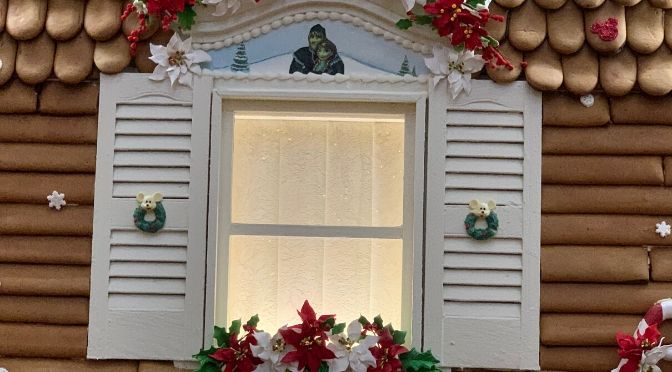 The front side of the house is a working shop, with Cast Members selling goodies. You can even purchase a roof shingle to take home a piece of deliciousness! You can read more about the Grand Floridian's Christmas decorations here.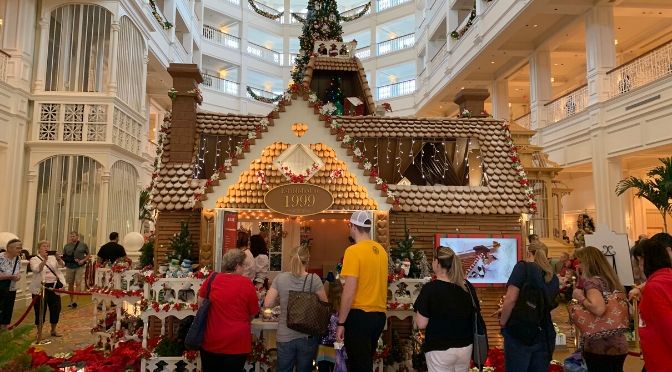 Wilderness Lodge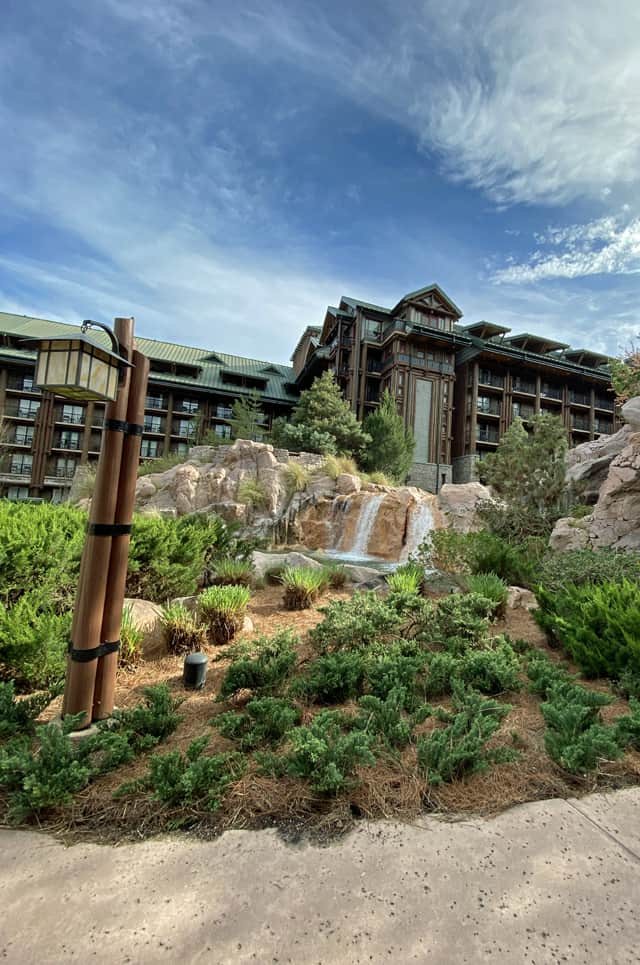 Hopping back on the monorail, your next stop is Disney's Magic Kingdom.  From here, you can take a boat to Disney's Wilderness Lodge.  Here, you can find another magnificent icon Christmas tree, and something even more unique – a gingerbread cabin!  You can read more about the Wilderness Lodge's Christmas decorations here.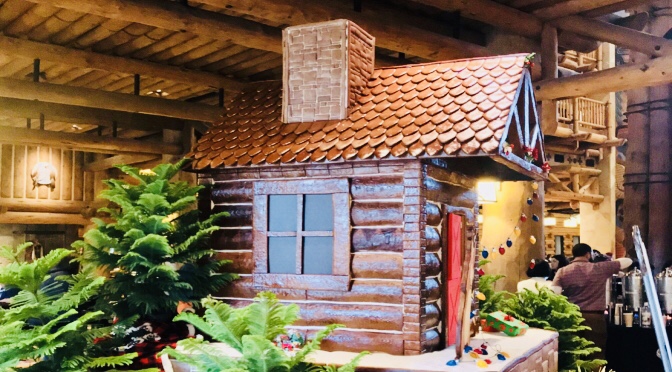 Pirate tip: If you visit at night, you can also tour Fort Wilderness campground. This display is not put on by Disney but by the campers! The campers go all out with their lights displays, and this is definitely worth seeing!
Contemporary Resort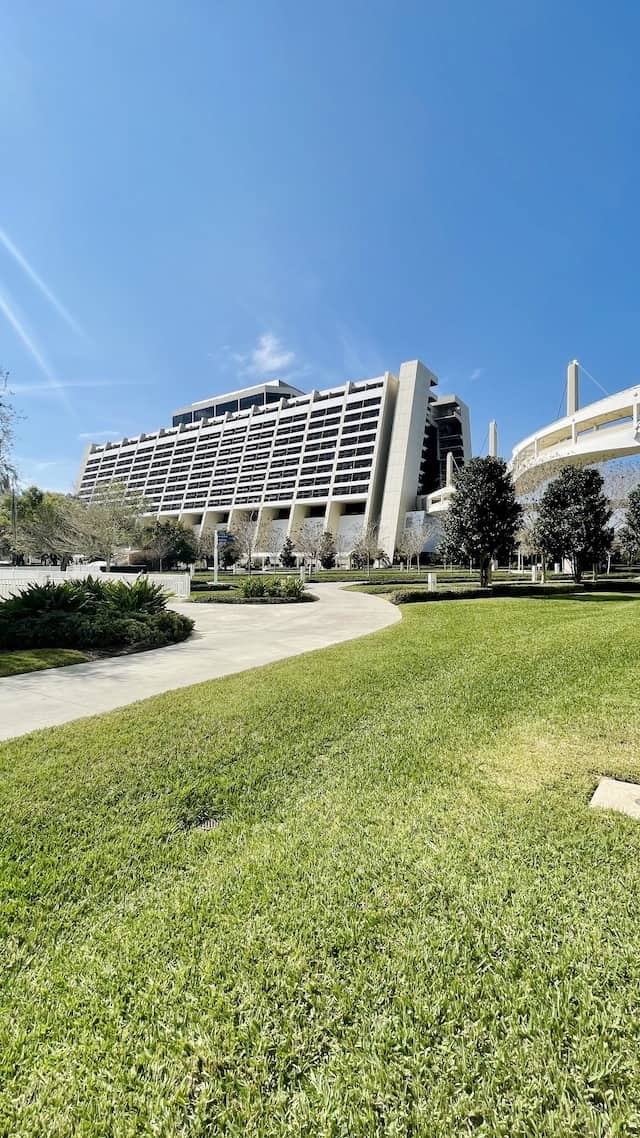 Take a boat ride back to the Magic Kingdom, and then board the monorail.  The next stop on the monorail is Disney's Contemporary Resort.  Outside the resort stands another icon Christmas tree.  Inside, there is another gingerbread display!  This time it features Cinderella.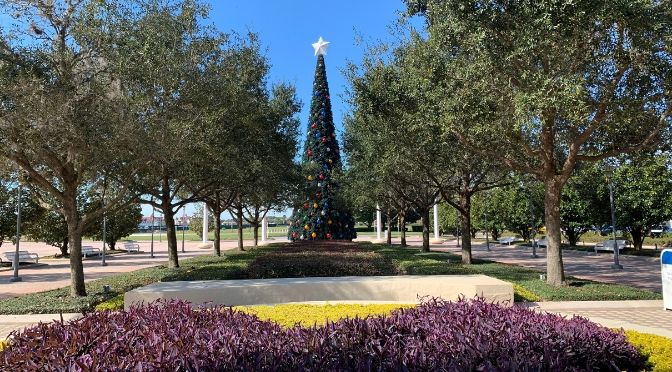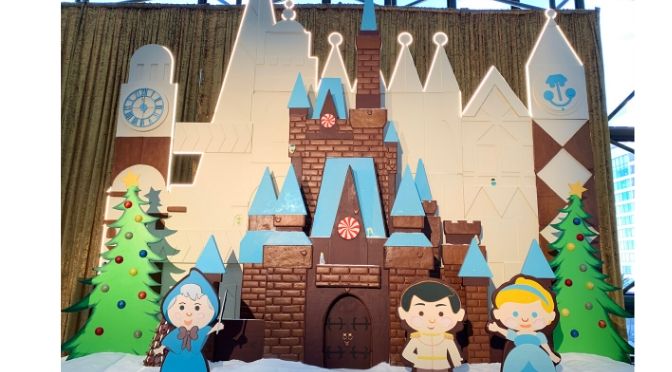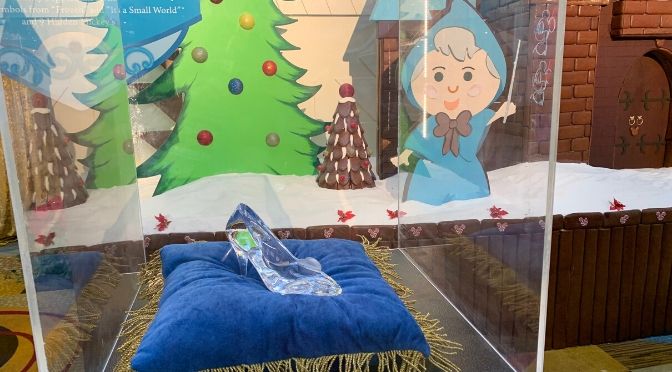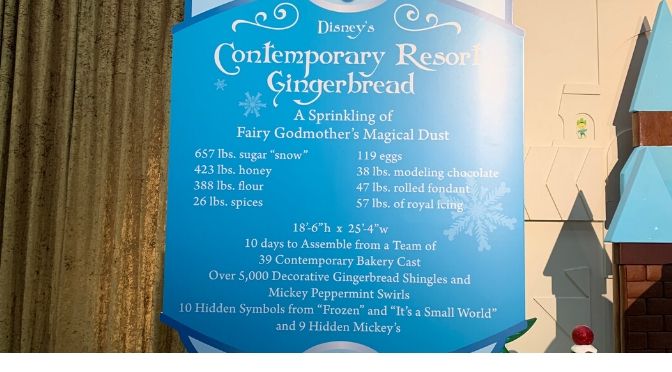 Epcot Resorts
If you can manage it, it is also worth it to stop by Disney's Epcot Resorts.   You can get here a few ways, but the easiest way is to walk over from the International Gateway at Epcot.  You could take the Skyliner to the International Gateway, or just exit the park on your Epcot day.  It is about a 5 minute walk on the walking path from Epcot to the beach club, and 100% worth it!
Disney's Beach Club Resort is most definitely worth a visit. The Beach Club has an incredible gingerbread carousel!  This carousel theme is Peter Pan. With chocolate horses and gingerbread atop a moving carousel, it is something you truly have to see for yourself.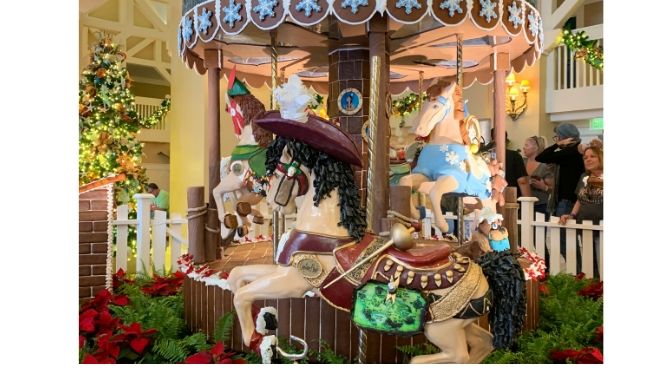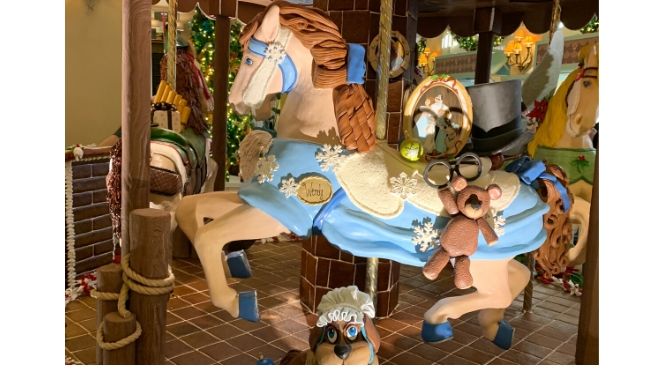 You can also walk over to the Boardwalk Inn and Disney's Yacht Club and check out what they have to offer while you're there.
What a way to spend a day (or two)! Disney's elves certainly used quite a bit of pixie dust when decorating their resorts, and you won't want to miss these stunning displays.
What do you think? Which resort has the best decorations?  Drop your thoughts below or tell us on Facebook.