Check out Disney's Animal Kingdom 50th Anniversary Celebrations. See for yourself if there's enough to do here to be worth your park day.
Animal Kingdom Offerings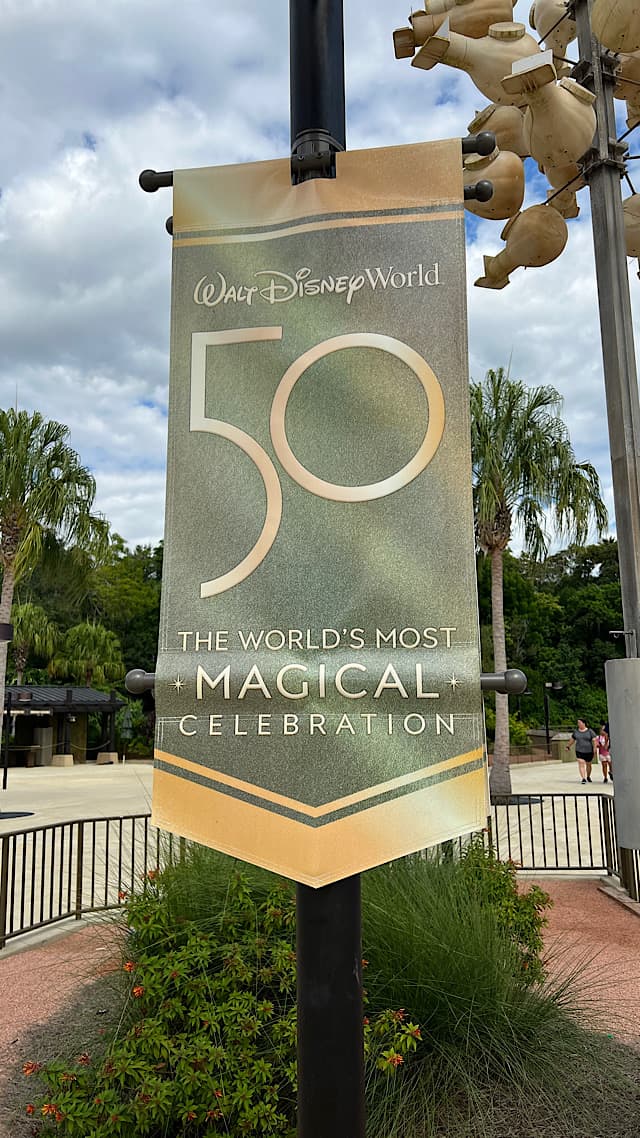 The 50th anniversary celebration of Walt Disney World Resort is taking place now. There's exciting EARidescent magic to discover throughout the four theme parks including Disney's Animal Kingdom.
Here, guests can have fun with new experiences, celebratory anniversary treats, special merchandise, dazzling park decorations and more.
Treats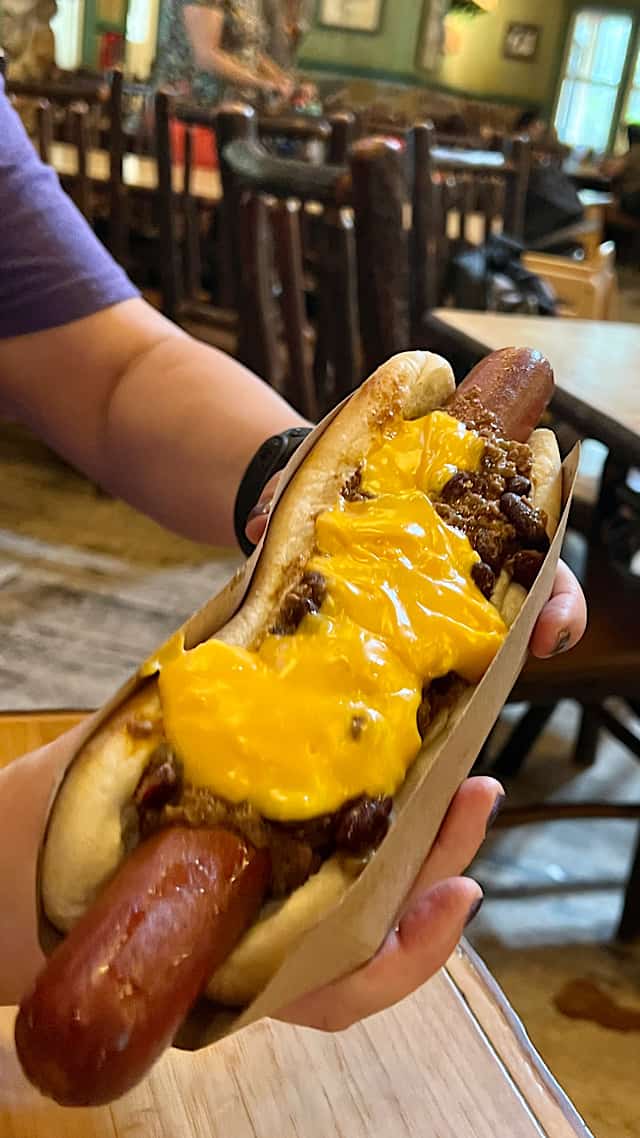 Disney chefs and mixologists worked diligently to create an amazing lineup of celebratory treats. These were made especially for the 50th anniversary celebration. Be sure to keep your eyes open since Disney will release more food treats throughout the 18-month celebration.
In addition, each dish is full of flavor, color, and taste. Check out below where you can find each treat at Disney's Animal Kingdom.
The magic is also calling all Foodies to the Walt Disney World Resort 50th anniversary celebration. At Disney's Animal Kingdom, Disney chefs and mixologists have created delights that include a touch of EARidescent shimmer. Check out where to find them all!
Drinkwallah: Hand-dipped 50th Celebration Mickey Premium Bar – Our classic Nestlé Mickey's Premium Ice Cream Bar dipped in blue raspberry-flavored coating with celebration sprinkles and a little bit of pixie dust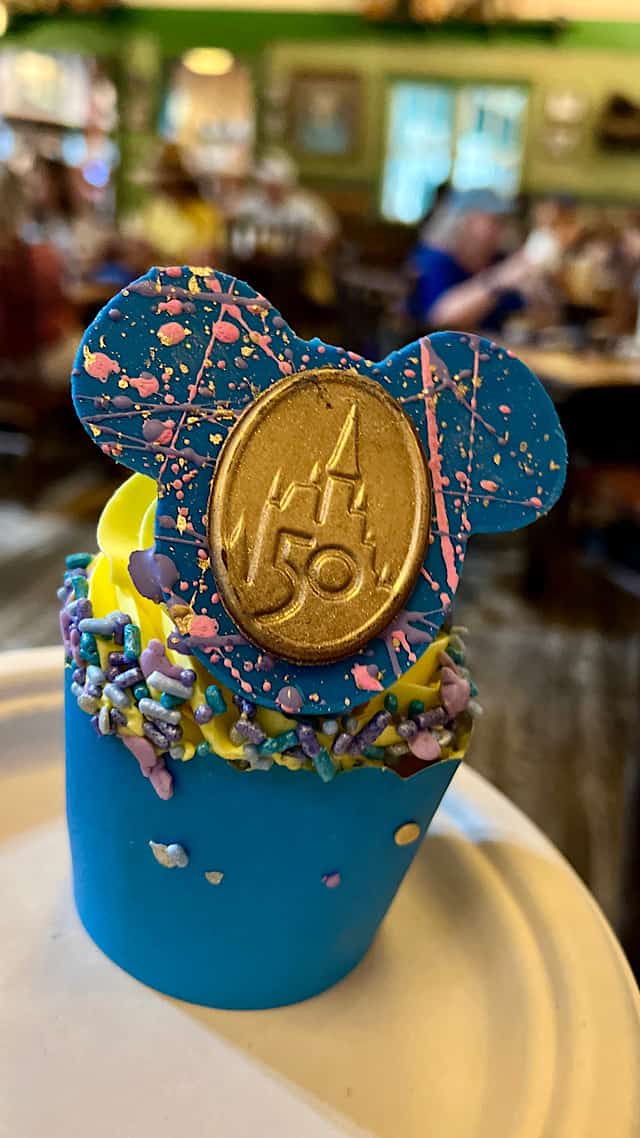 Cheese Fries with Walt's Chili – Crispy fries topped with Walt's favorite chili and cheddar sauce (This was so delicious!)
Walt's Favorite Chili on Foot-long Hot Dog – A foot-long hot dog served on a warm bun topped with Walt's favorite chili and cheddar sauce
Lemon cupcake
Tiffins Restaurant: 50th Celebration Chocolate Gâteaux – Almond praline, white chocolate crémeux, ganache, and chocolate-South African cream liqueur sauce
New Show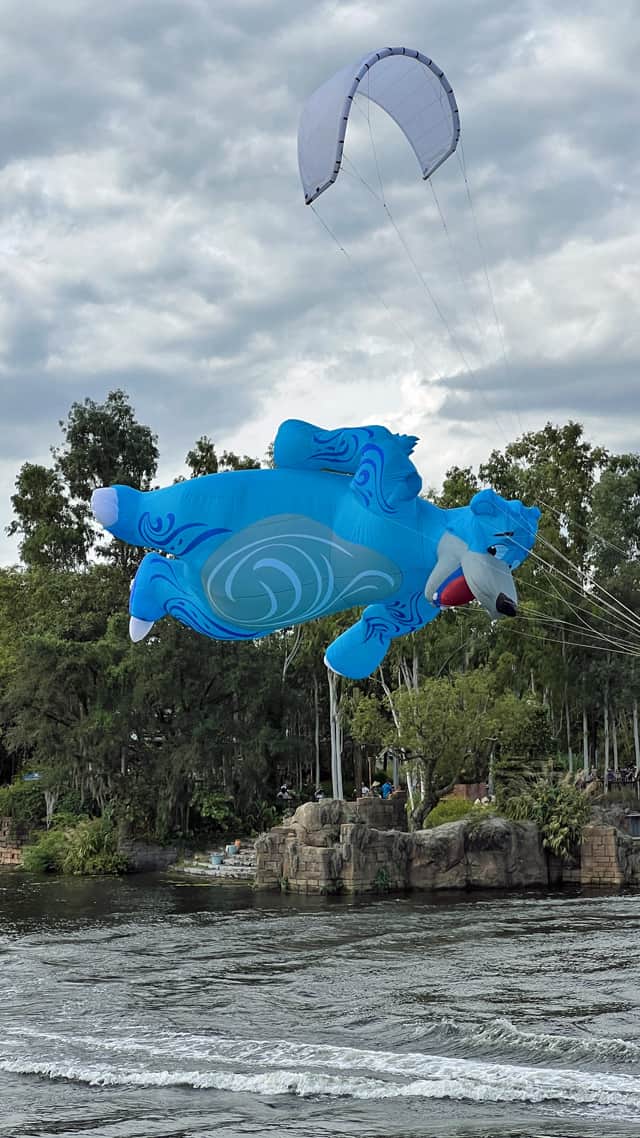 Guests can catch KiteTails at the Animal Kingdom lagoon. 3-dimensional kites and colorful windcatchers dance in the air the classic Disney songs. This 10-minute show consists of two sections. View the showtimes for KiteTails here.
The kites are very oversized and catch your attention as they pass guests from every direction. The smaller kites along with the wind catchers were very fun. My favorite small kites were the monkeys. The kite movement mimics their playful movements so well.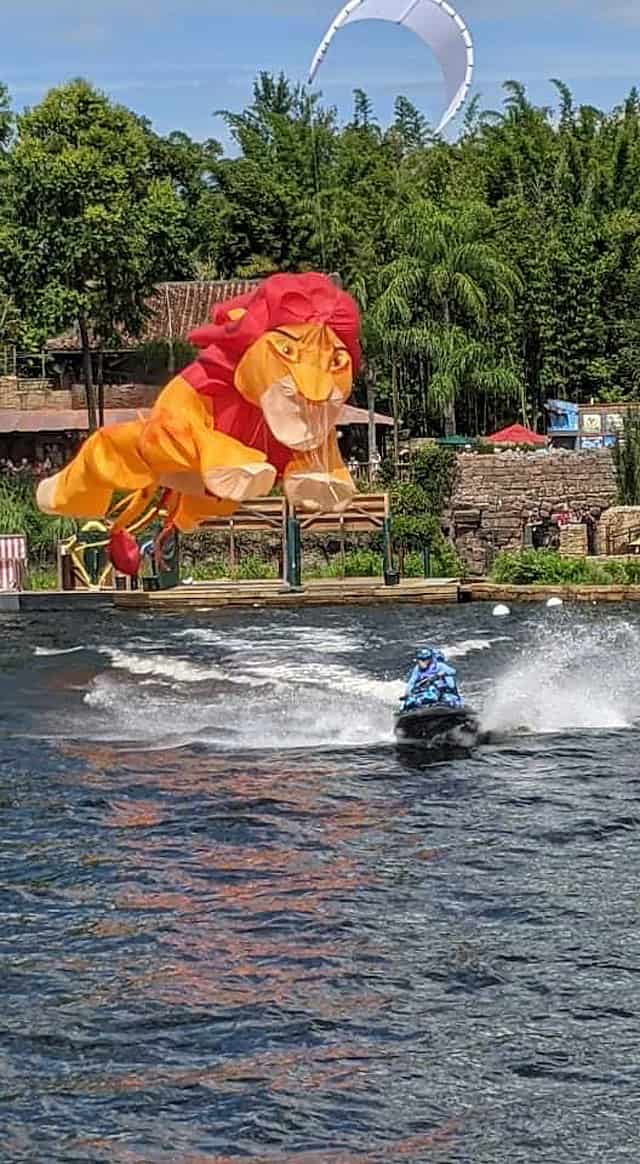 At the park's Discovery River Theater, the magic of nature and Disney storytelling are hitting new heights with "Disney KiteTails." Several times a day, performers fly windcatchers and kites of all shapes and sizes, including elaborate three-dimensional kites,some 30 feet long. Disney animal friends like Simba and Zazu or Baloo and King Louie soar like never before.
NOTE: DISNEY GIVES GUESTS 2 UNIQUE KITETAILS SHOWS.
First, the show Kenny watched was inspired by The Lion King featuring Simba, Zazu, and Mufasa. Favorite songs from the Lion King played during the show. At the time we watched it, I (Susan) did not realize there were two separate shows. With it's rocky start, I just thought some of the kites were still out of commission.
Second is the show a fellow writer, Maggie, and I (Susan) caught on October 3 inspired by The Jungle Book featuring King Louie, Baloo, and monkey and elephant wind catchers. Our favorite songs from the Jungle Book played during the show. I forgot how fun the Jungle Book music is, but even after the show I kept humming the songs.
50th Anniversary Merchandise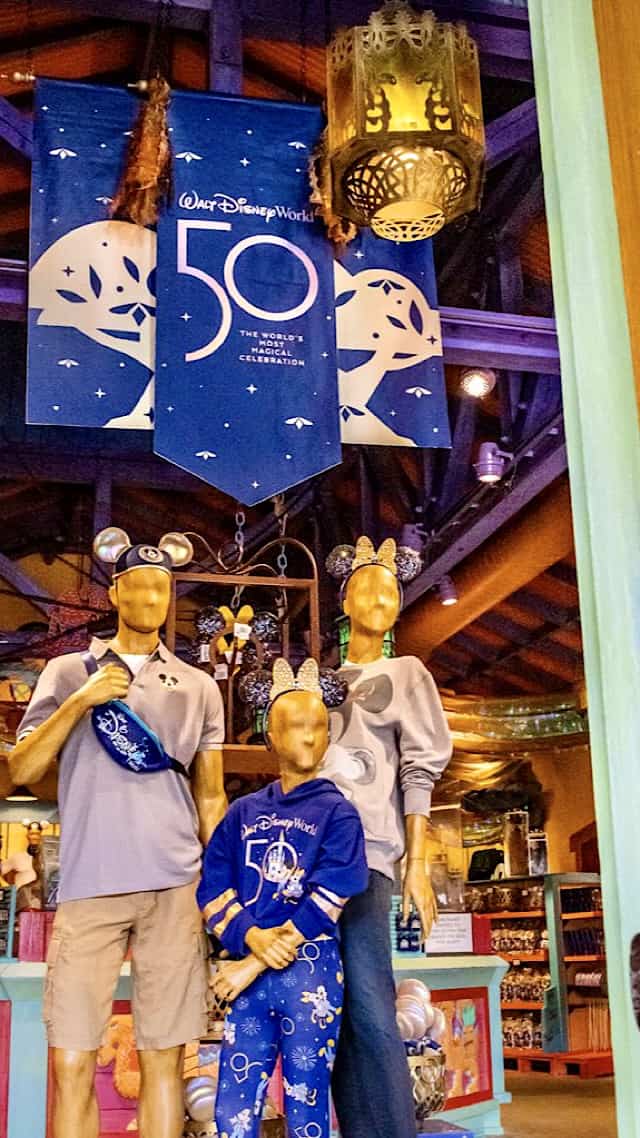 Special merchandise collections have been created for The World's Most Magical Celebration, and they're now available at Walt Disney World Resort theme parks. The collections, which are filled with must-have mementos for Disney fans of all ages, can be found at several locations across the resort while supplies last, including Island Mercantile at Disney's Animal Kingdom.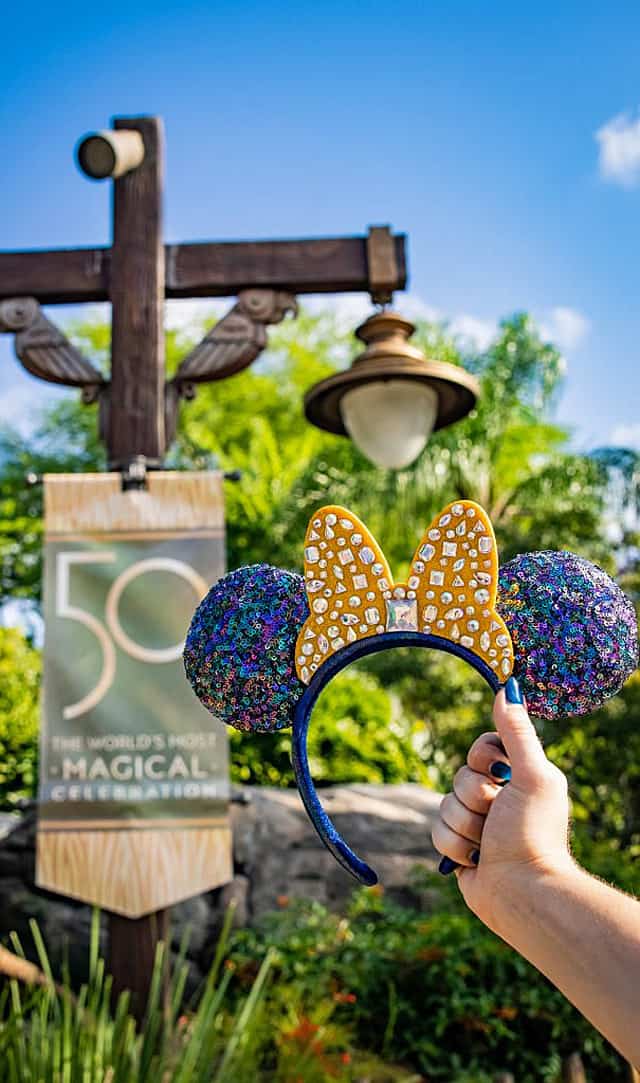 One of my favorite new lines is the Earidescent collection, found in the theme parks and on shopDisney.
Beacons of Magic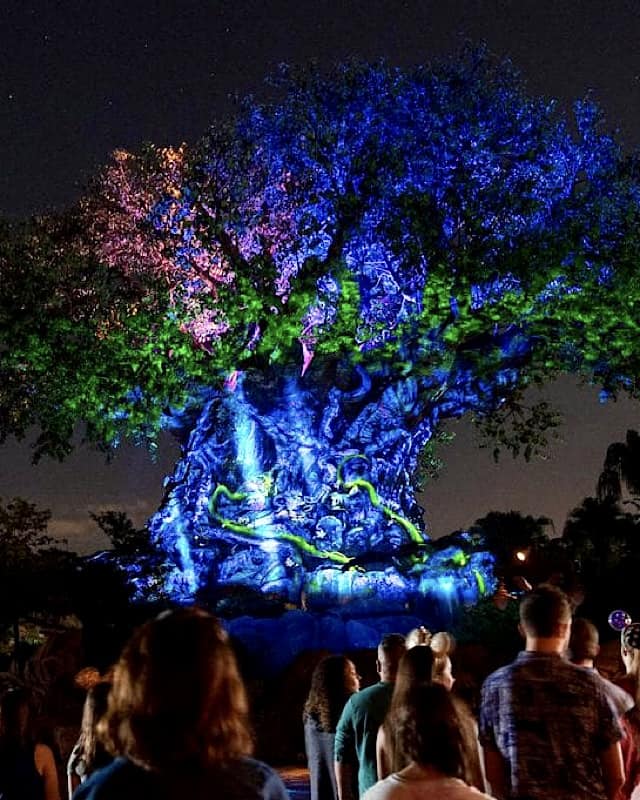 During the 50th anniversary celebration, Disney World Resort theme park icons have been transformed into magnificent Beacons of Magic. Be sure to check out the iconic Tree of Life's magical illuminations for a limited time. Glittering fireflies light up the tree along with beautiful colors and projections. With Animal Kingdom closing earlier than other Disney World theme parks, it can be trickier to catch. Plan to stay later one night and catch both Pandora and the Tree of Life lit up.
A warm and glorious light emanates from the Tree of Life on select nights as enchanted fireflies gather to call forth the magic of nature, inviting everyone to join in the celebration. The Tree of Life also continues to awaken from time to time throughout the evening sharing its animal tales filled with whimsy and heart.
Statues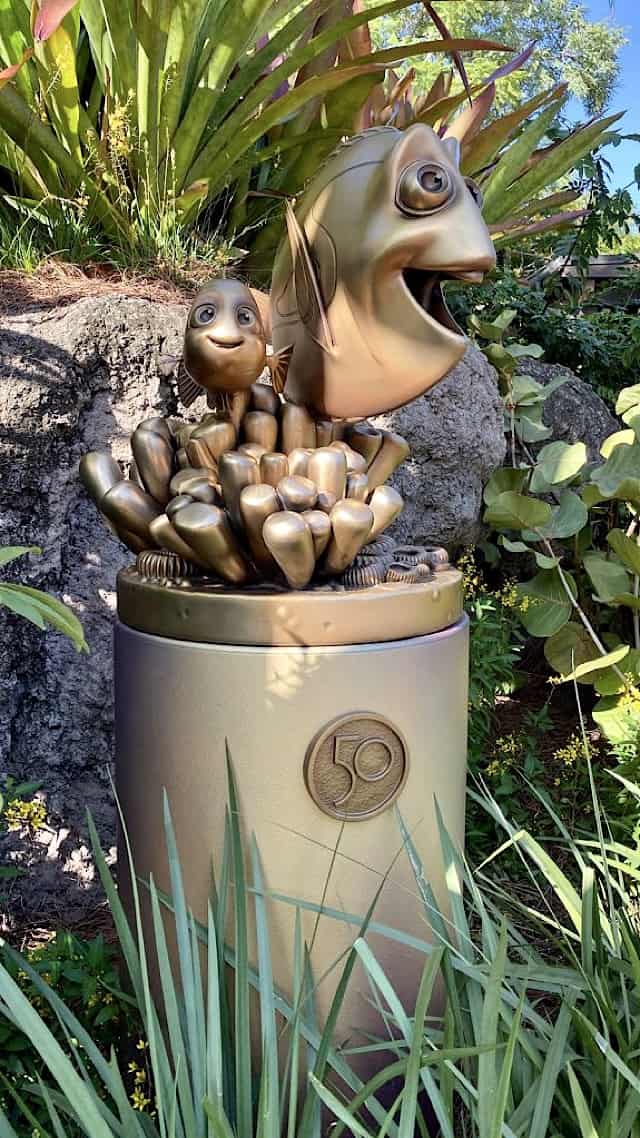 In each Disney World theme park, be sure to check out the "Disney Fab 50 Character Collection." Each statue gives tribute to our favorite characters over the past 50 years of Walt Disney World.
At Disney's Animal Kingdom, you can find sculptures of special Disney animal characters, including animals from "The Lion King, "Bambi", and "Finding Nemo."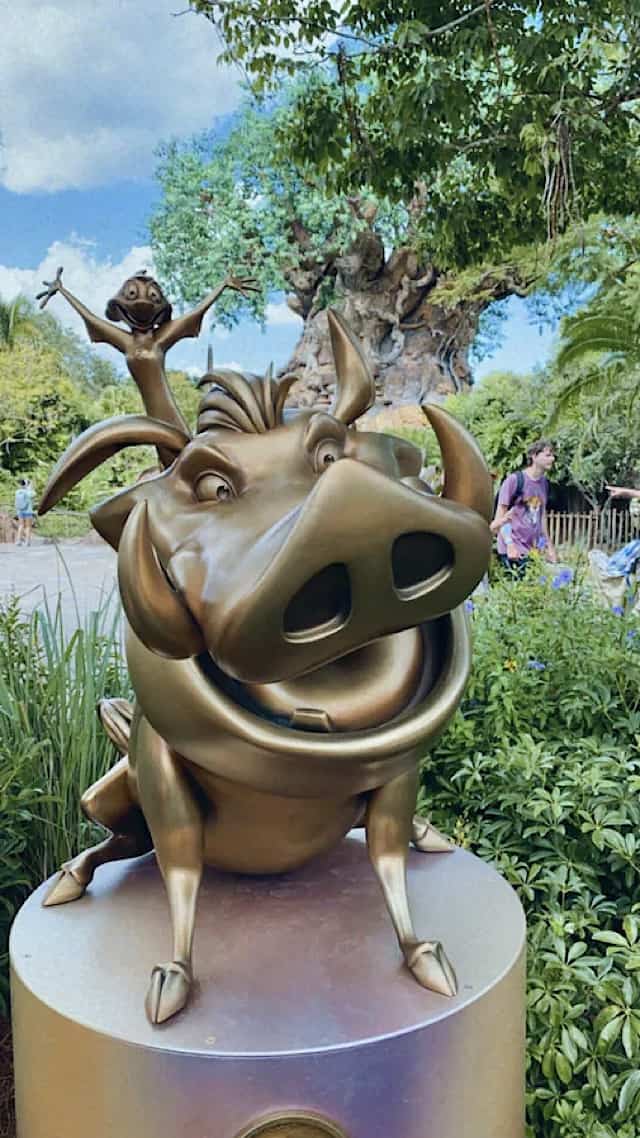 From the Lion King, the comedic pair of Pumbaa and Timon have their own statue. Everyones favorite baby lion, Simba, is also included.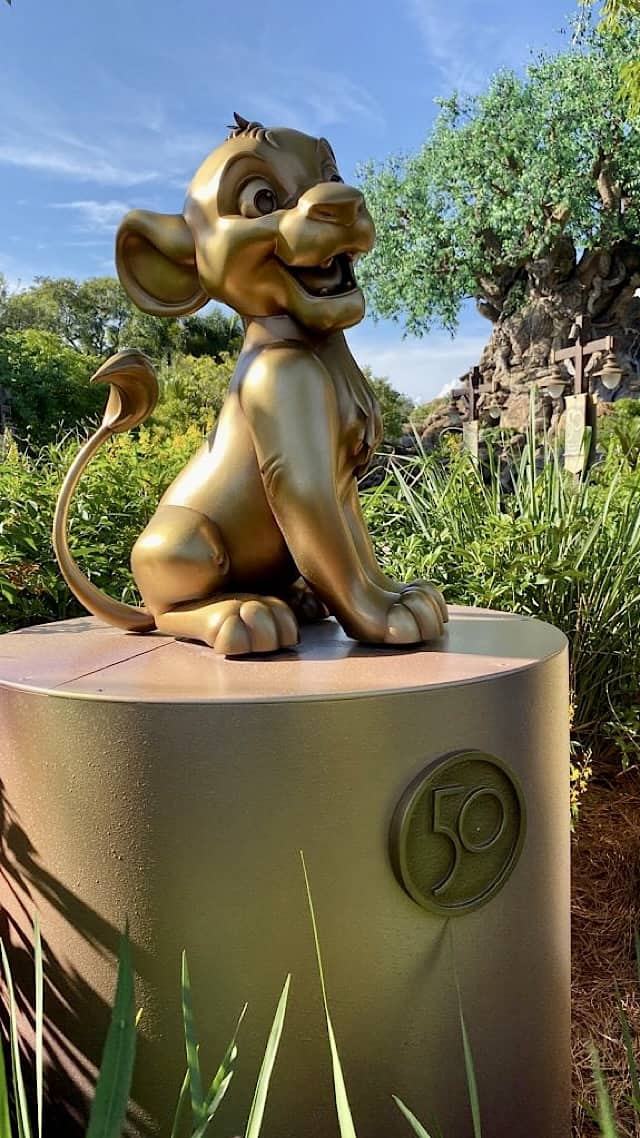 Be on the lookout for two beloved forest friends, Bambi and Thumper.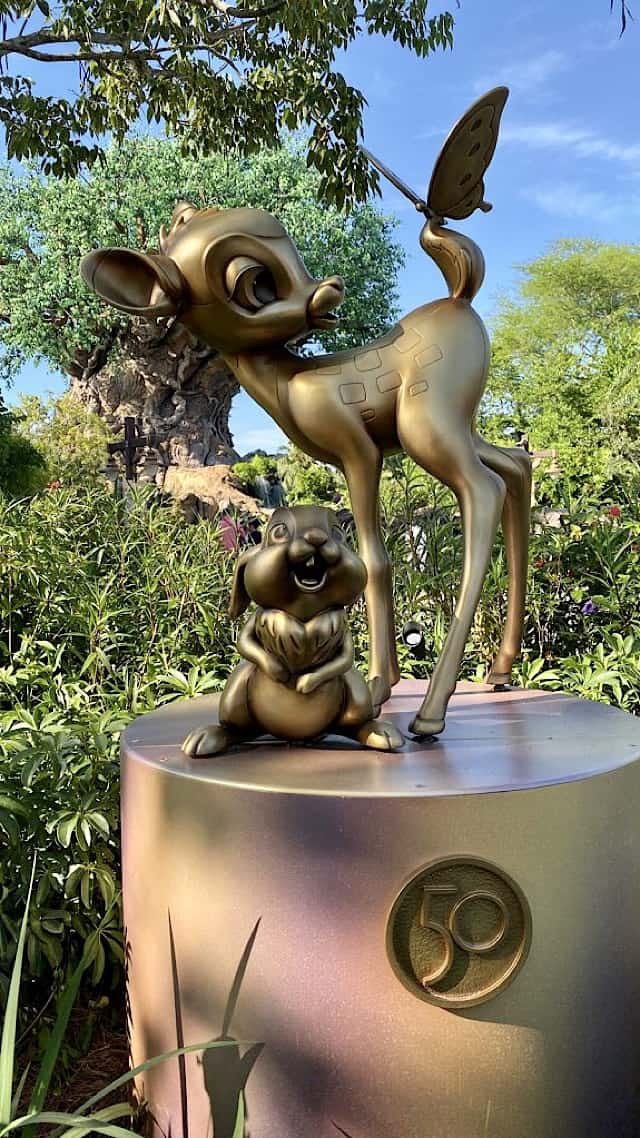 EARidescent Maps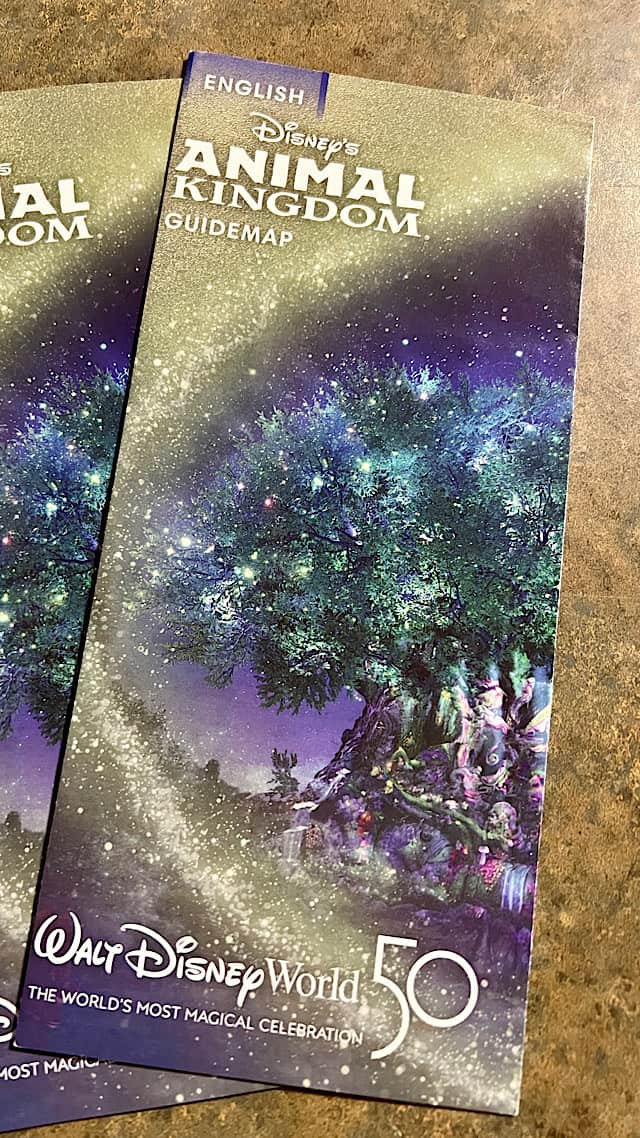 During your next visit, pick up a special edition park guide map. The Disney Animal Kingdom guide map features the Tree of Life on the cover. In addition, you'll find helpful information on all of the food and beverages, special merchandise! You'll even find shimmery 50th Anniversary balloons!
To make touring plans and see a comprehensive Disney World guide, go to Character Locator.
Fun Attractions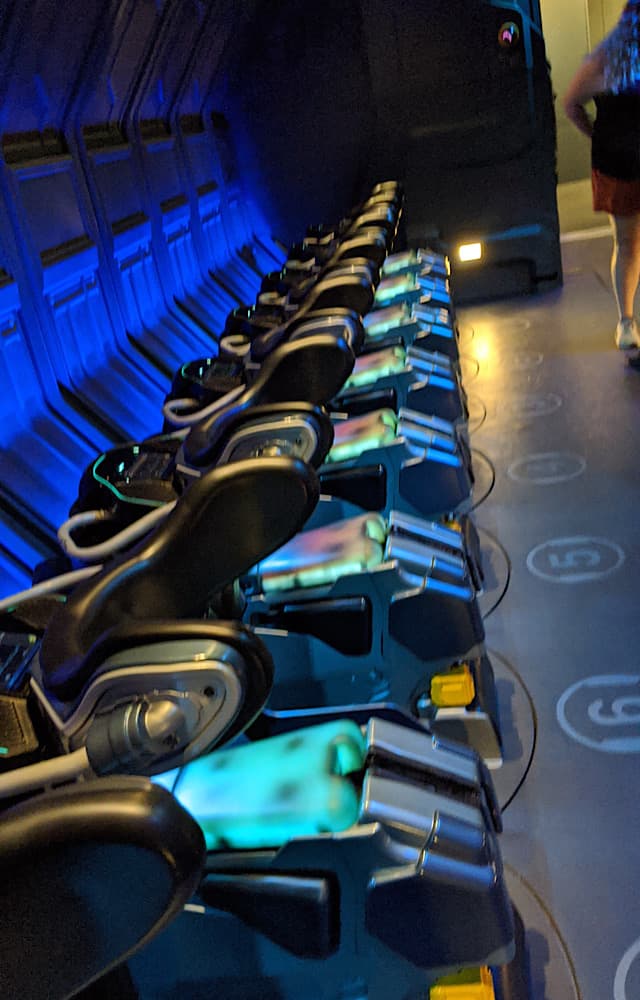 Since it's opening, Disney's Flight of Passage attraction tops the list for many guests. During busy times, such as holidays, it still shows 3-hour waits!
Another wildly popular coaster is also found at Animal Kingdom: Expedition Everest. Guests get a thrill from the backwards movement and Yeti that hides in the shadows. To potentially save time, both of these attractions are available for purchase using Disney's recently rolled out Lightning Lane feature.
Other Theme Park Celebrations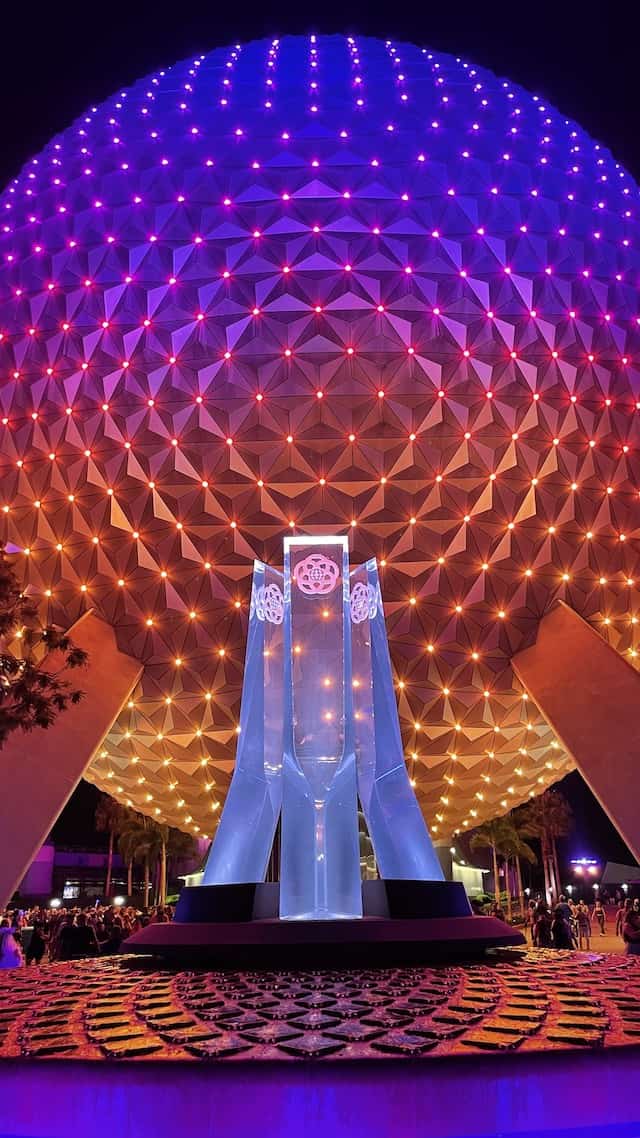 Read more about 50th Anniversary celebrations in our guide HERE.
I (Susan) hope you're having as much fun reading about the 50th as I'm having writing them. If so, please check out our other articles in this All Things 50th series below by clicking on the theme park name:
While other parks have new fireworks, such as Enchanted at Magic Kingdom and Harmonious at EPCOT, Animal Kingdom only has the Beacon of Magic at night.
However, with two popular attractions here along with the new 50th celebration activities and food, I (Susan) hope you'll carve out time to visit Animal Kingdom on your next visit. It has so much for the 50th Anniversary! Plus, the animals here are so amazing!
What are our thoughts on all of the Disney's Animal Kingdom transformations? Is it worth a visit during Disney World's 50th Anniversary Celebration? Please share your comments below or continue the discussion on our KtP Facebook Crew page.
Are you planning a vacation? Reach out to our trusted travel agency sponsor Authorized Disney Vacation Planner
Mouse Class Travel
!