We are in for one amazing celebration as Disney World celebrates 50 years! In this guide, you will find everything you need to know about events, entertainment, and other treats Disney has in store for us.
Last update: 8/13/2021
Disney World's 50th anniversary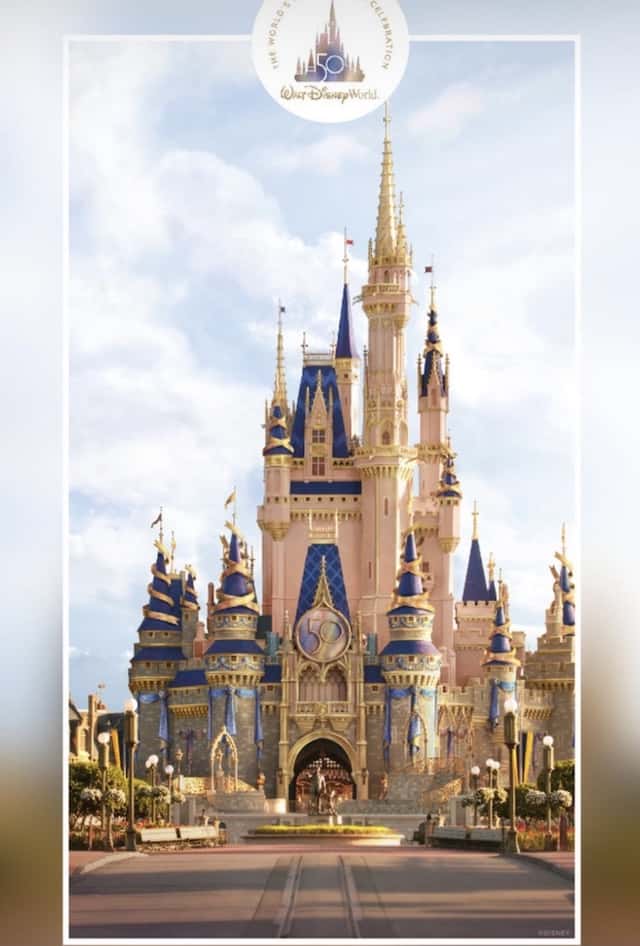 On October 1, 1971 Disney World opened up its gates for the first time. Much of the operating procedures back then are the same as they are today. Guests paid to park at the Transportation and Ticket Center and then either took the monorail or ferry boat to The Most Magical Place on Earth.
While the layout of the park has largely stayed the same (only gotten bigger), the attractions that have come and gone since that time have changed immensely. Guests could buy different categories of tickets allowing them to ride certain attractions. See how Magic Kingdom has changed through the years HERE.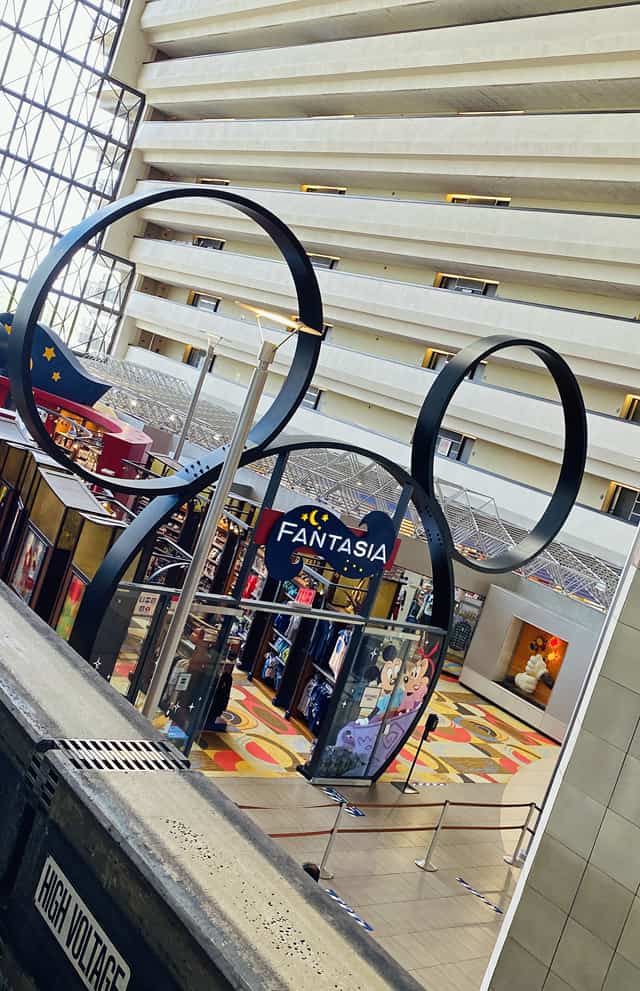 Not only is Disney World celebrating its 50th anniversary this year, but so are the Contemporary Resort and the Polynesian Village Resort! Additionally, EPCOT also celebrates its 39th anniversary on October 1, opening in 1982.
I will share all that we have to look forward to in the parks and resorts for this special time in the history of Walt Disney World. There's a lot so stick with me!
Theme Song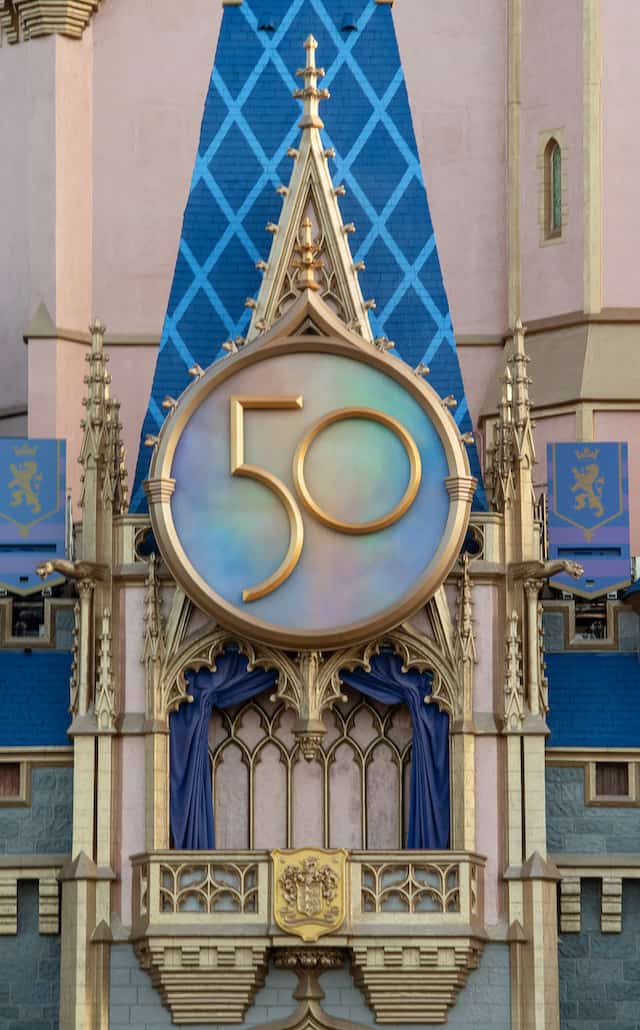 Platinum-selling songwriter and music producer Alana Da Fonseca created an original anthem for the 50th Anniversary. She collaborated with award-winning composer Emily Bear and singing phenom Journi on "The Magic Is Calling."
The song will be heard in a variety of ways throughout all four theme parks. You will hear it as part of the EAR-idescent 8 character cavalcade, a Voices of Liberty performance, as part of the Dapper Dans line up, and in other areas.
The song will also be played at night as the park icons transform into Beacons of Magic on select evenings.
To view a sneak peek of the song, check out this post HERE.
Around the Theme Parks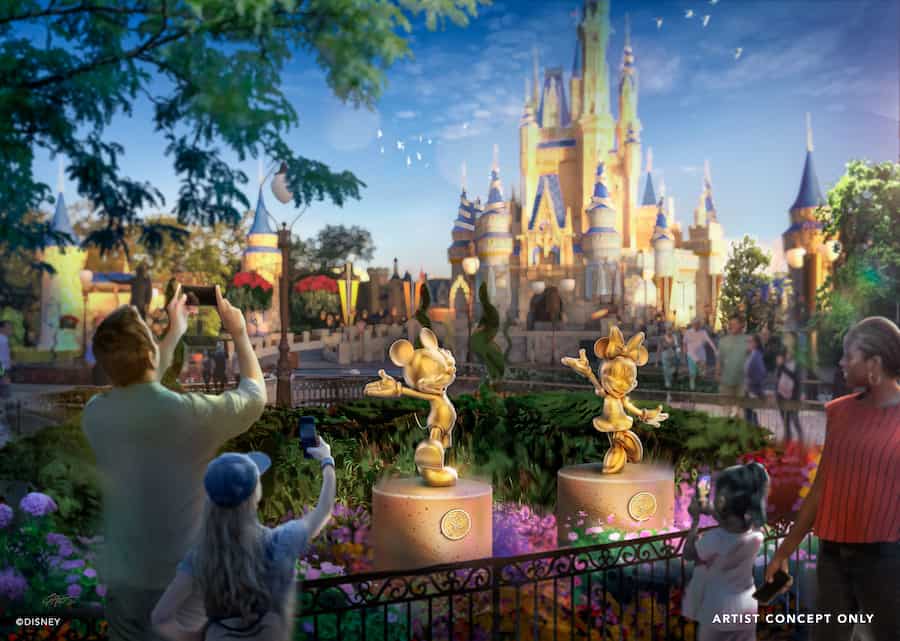 All four parks will feature golden character sculptures. Disney is slowly sharing them one-by-one each day. Here is what we have so far:
Magic Kingdom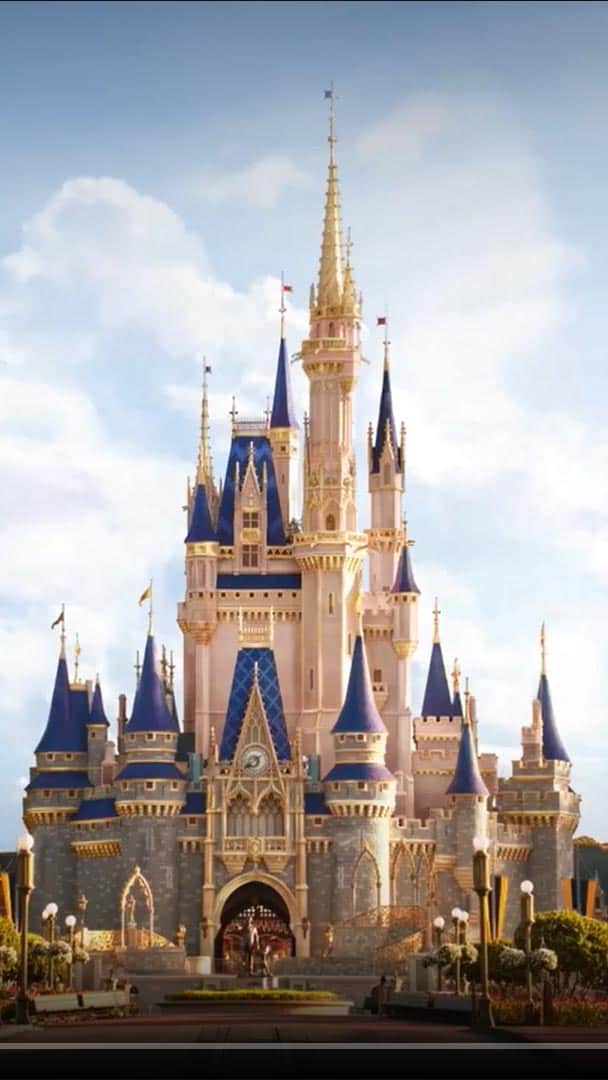 Being that the history of Disney World began with Magic Kingdom, it seems fitting we start there first, right? Magic Kingdom will undoubtedly have the biggest celebration with the most entertainment and special events surrounding the anniversary.
The celebrations will begin on October 1, 2021 and will run 18 months. That means the special events and entertainment will be over sometime in the spring of 2023 – likely the end of March!
First, Cinderella Castle has completed a full makeover. Crew members painted it during the closure last year, and since then Imagineers have added ribbons, jewels, and special drapery.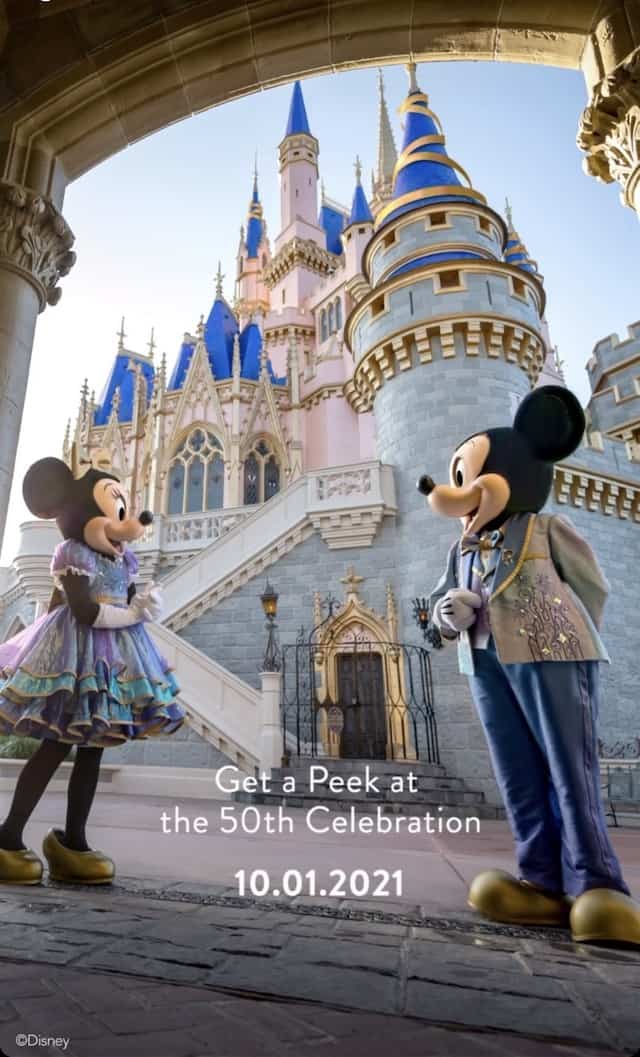 Attractions will also receive touch ups of paint and shimmering gold leaves on signs.
We also have a sneak peek of the new costumes Mickey and Minnie and our other pals will be sporting for the celebrations. Their new outfits features special "ear-idescent" fabric with unique embroidery of Cinderella Castle. Shimmery blues, purples, and gold hues will be featured.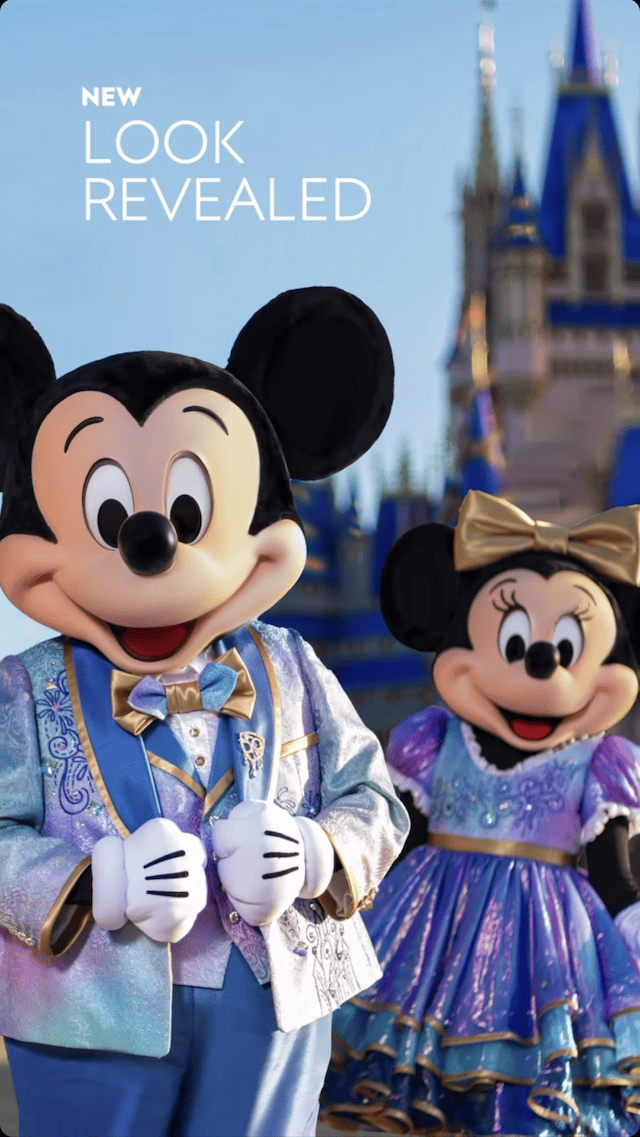 You'll get a chance to see these EARidescent fashions on our favorite characters in Magic Kingdom Park several times each day. The new cavalcade will feature Minnie, Mickey, Donald, Daisy, Goofy, Pluto, Chip, and Dale.
The cavalcade is called "Mickey's Celebration Cavalcade" and we are here for it! I'm imagining lots of shimmer, sparkle, and definitely some pixie dust with this one!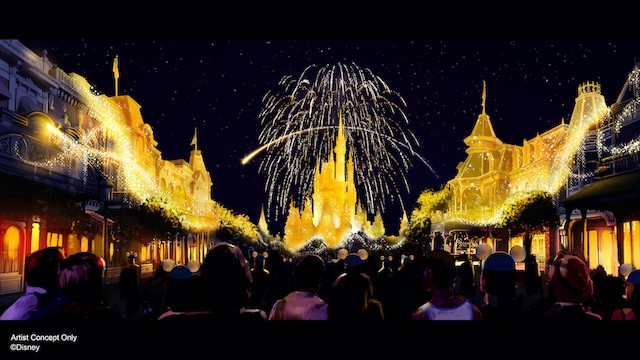 Disney's nighttime show for the 50th anniversary will be called Disney Enchantment. It will debut on October 1 and will run through the entire length of the celebration. Happily Ever After will permanently retire a few days before the celebration kicks off.
See a special sneak peek of the nighttime show HERE.
EPCOT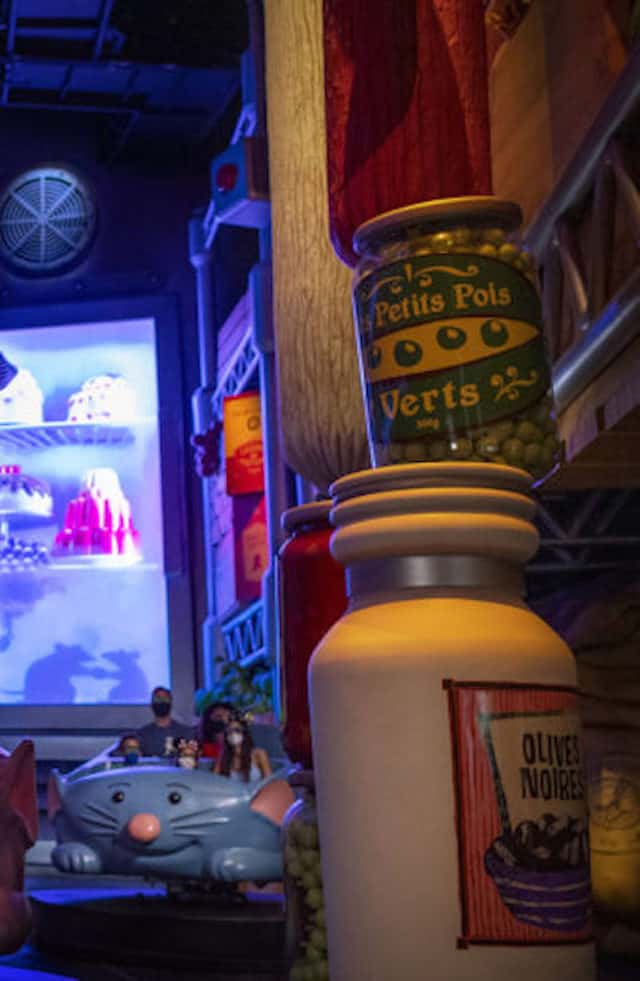 Not only is October 1 the 50th anniversary of Magic Kingdom, but EPCOT is also celebrating 39 years in 2021!
While we haven't heard much about how EPCOT plans to celebrate, we do know that Remy's Ratatouille Adventure will open on October 1. The France Pavilion expansion is complete (and you can even walk around), but Guests will not be able to ride until this fall.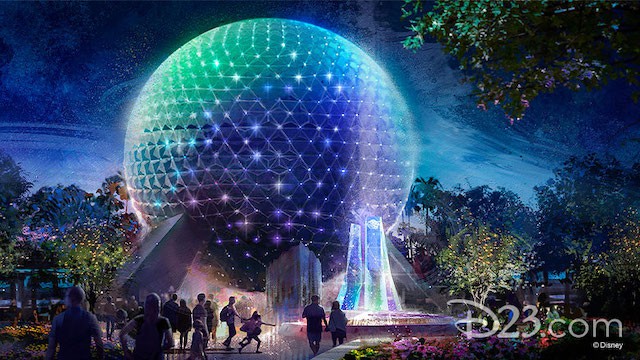 Spaceship Earth will also celebrate by having lights shine across the reflective panels. These lights will connect to each other, and remind us of stars in the night sky. What's so great about this is that these new lights are not temporary – they are a permanent reimagining of Spaceship Earth at night!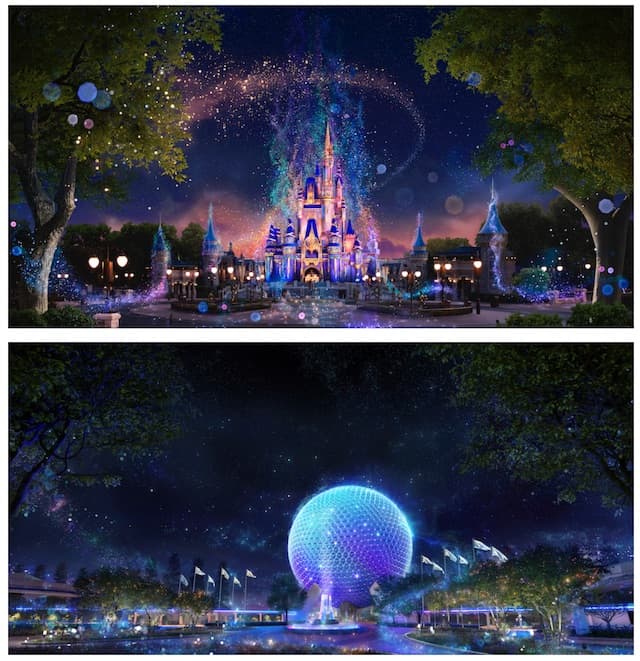 The new Harmonious show will also debut on October 1. In the meantime, Epcot Forever will continue to entertain Guests until then.
Hollywood Studios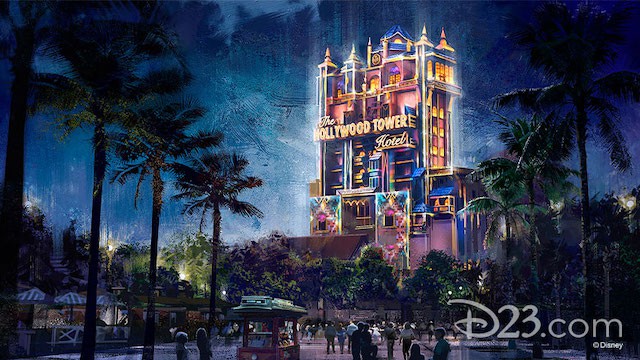 At this time, the only change coming to Hollywood Studios for the celebration is the Hollywood Tower Hotel will be adorned with projections, featuring gold embellishments that will definitely light up the night!
We will be sure to share more as details are released.
Animal Kingdom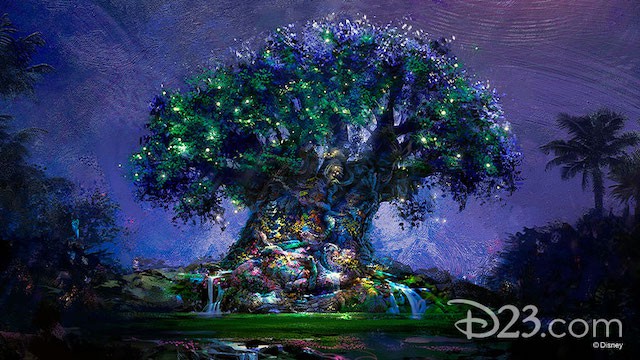 Like Hollywood Studios, so far the only announcement for Animal Kingdom is that the iconic Tree of Life at Animal Kingdom will undergo a magnificent transformation as it transforms into a Beacon of Light.
Glittering fireflies will light up the tree, along with beautiful colors and projections.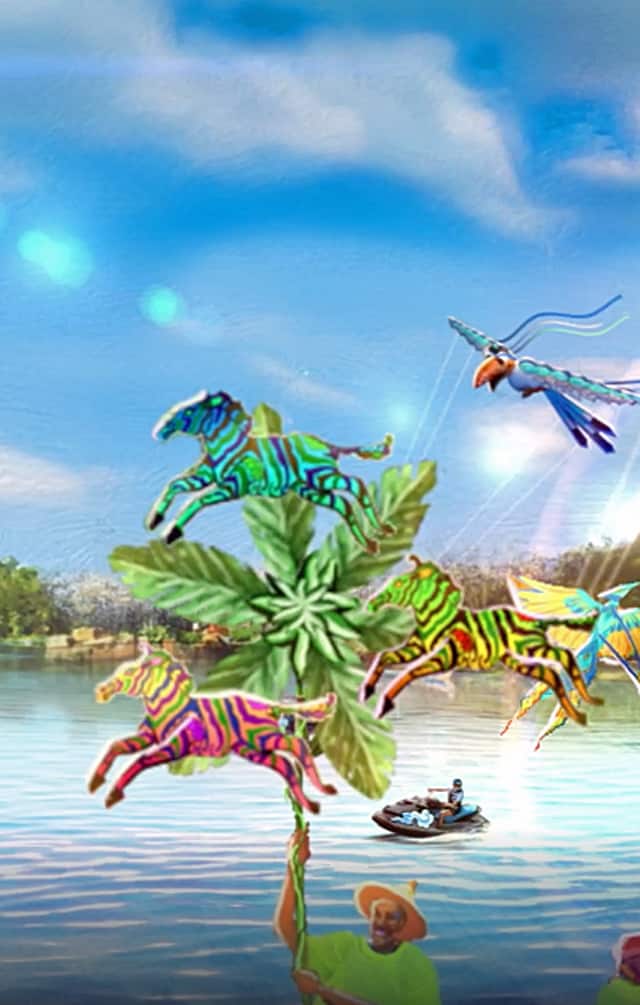 Along with the Tree of Life transformation, a new daytime kite show called "Disney KiteTails" will entertain and delight Guests during the celebration.
Beginning October 1, this show comes alive several times daily at the Discovery River Amphitheaters Performers will fly windcatchers and kites of all shapes and sizes, while out on the water elaborate three-dimensional kites – some stretching to 30 feet long.
These kites will feature Disney animal friends, including Simba, Zazu, Baloo and King Louie. These colorful creations will dance through the sky to the beat of favorite Disney songs in an uplifting, vibrant experience for the whole family.
Disney World Resorts
During the celebration, be on the lookout for surprise appearances by some favorite Disney pals like Goofy and Pluto, who will be dressed in their EARidescent best and dropping by to visit with guests at Disney Resort hotels!
With Disney's Contemporary Resort and Disney's Polynesian Village Resort being the two resorts that opened with Magic Kingdom in 1971, I am guessing we will see some special celebrations at these resorts.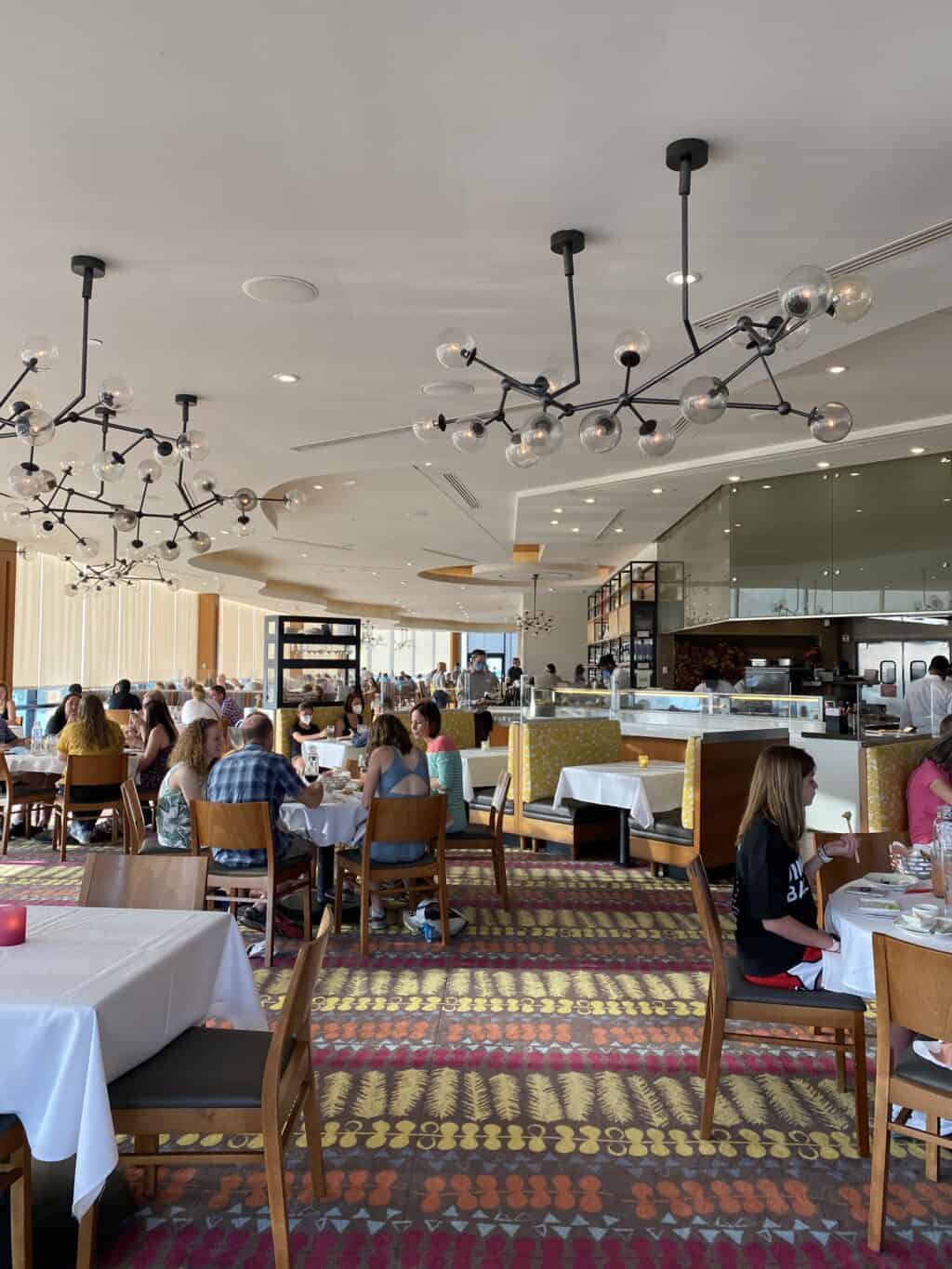 Disney has already announced that a special dining experience will be coming to the Contemporary for the 50th anniversary. Guests will be able to enjoy a spectacular meal at California Grill with some pretty fantastic views!
Extended Hours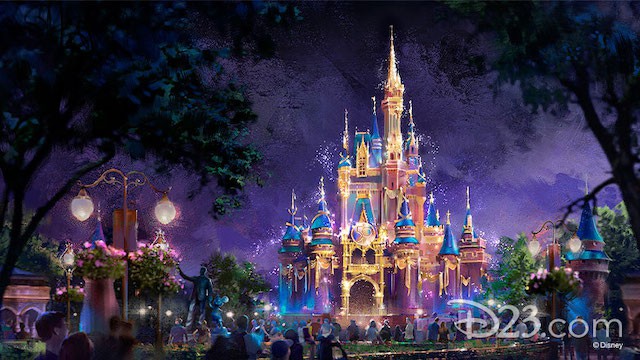 Since the announcement at the beginning of 2021, we have anxiously been waiting for Early Theme Park Entry to begin. Extra Magic Hours are a thing of the past, and its place we will have Early Theme Park Entry. Any onsite Guest will be able to get into any theme park any day 30 minutes early.
Guests staying at Deluxe resorts and Deluxe villas (DVC) will also have access to the parks after they have closed. Although details are scare, we do know that this will only be available on select nights at select parks.
Both benefits begin on October 1.
50th Merchandise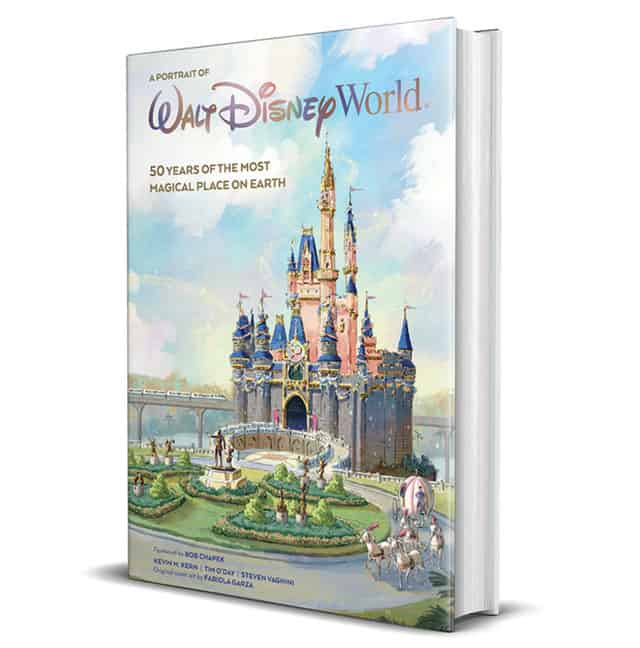 This fall, you can bring home "Walt Disney World: A Portrait of the First Half Century." Available on September 28 wherever books are sold, you can discover the history and evolution of Walt Disney World.
Loads of shirts, Spirit Jerseys, cups, posters, pins, and more will drop throughout the celebration. You can see a special preview HERE.
Orlando Airport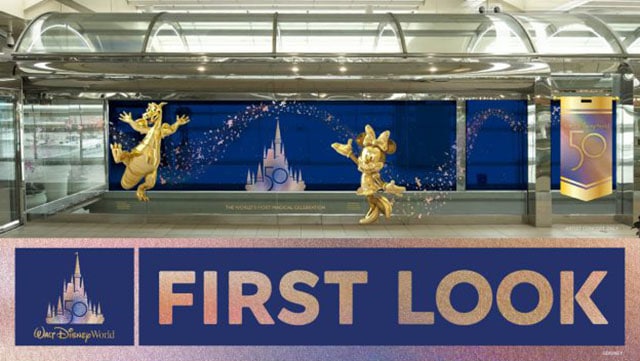 Even the Orlando Airport will get in on the 50th fun!
Airport passengers will discover many exciting Disney touches, including a wide-spanning art installation in the terminal train stations featuring favorite Disney characters. Additionally, a glistening glow of projected EARidescent light patterns and an immersive photo opportunity with a re-creation of a Disney ride vehicle will be available.
Will you be visiting Disney World on its 50th birthday?! Share your travel plans with us in the comments below or on Facebook!