After being closed for over a year, the Tomorrowland Transit Authority PeopleMover has reopened at the Magic Kingdom! Check out its dramatic reopening below and share your favorite memories and photos with us.
PeopleMover is Running!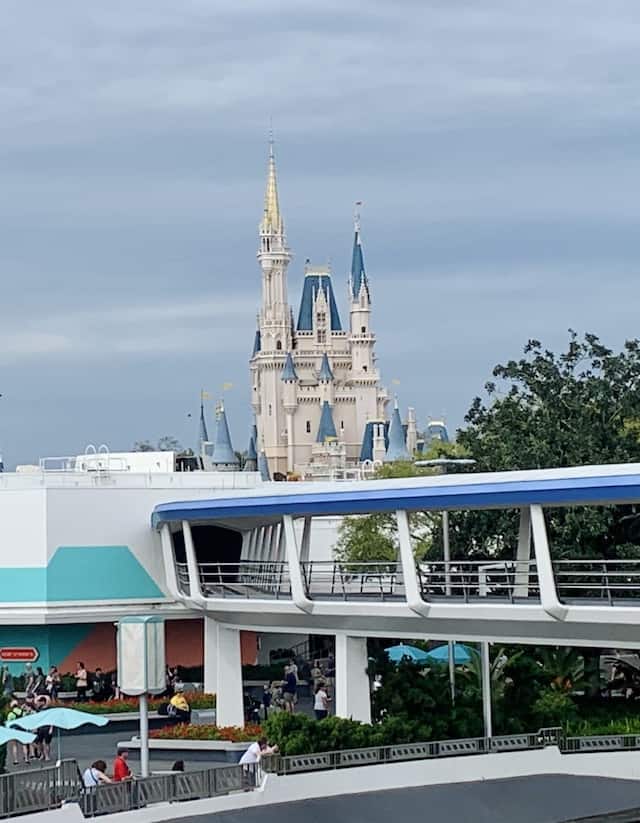 After over a year of closure, the Peoplemover is finally back up and running! It remained closed when the Magic Kingdom reopened in July 2020 despite the fact that it was on the list of attractions reopening. Later in the month it moved to "temporarily unavailable" status and then as a full on refurbishment.
After many delays – and I mean many – it finally reopened today! Finally, late last week, the president of The Walt Disney World Resort took to Instagram to share the news that it would reopen earlier than anticipated!
Jeff Vahle shared that Guests would be able to ride the Tomorrowland favorite "later this weekend."
Dramatic Reopening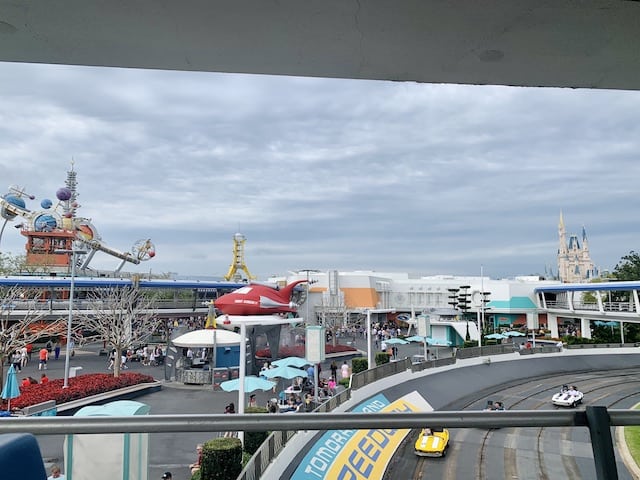 The reopening though was not without a little drama. KtP writer Jamie was at Magic Kingdom on Saturday to see if the ride would be open. Given the "later this weekend", we weren't sure if it would reopen yesterday or today (Sunday).
Cast Members told Jamie and other Guests yesterday that the ride would not be opening that day but hopefully tomorrow (today).
That brings us to today. Guests were lined up and waiting at the beginning of the day, but Cast Members were informing them that the ride would not be reopening in the morning, but "hopefully later today."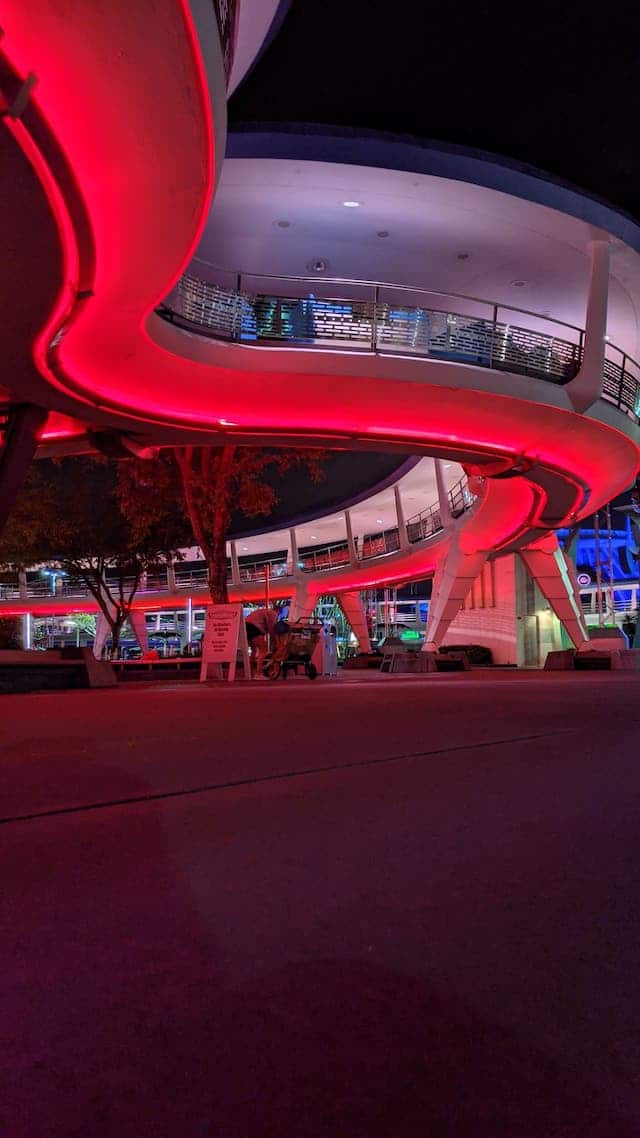 All morning long Cast Members and Maintenance Crews were on the ride testing, but still it was not open for guests. Cast Members were even evacuated off the ride, but that is a normal part of bringing the ride back online. The tracks would turn on for periods of time, and then the ride would be at a standstill for other periods of time.
Finally, around 2 pm, the PeopleMover reopened! Social distancing markers are placed throughout the queue and Cast Members are keeping parties separated by loading every other car.
Why no wait time?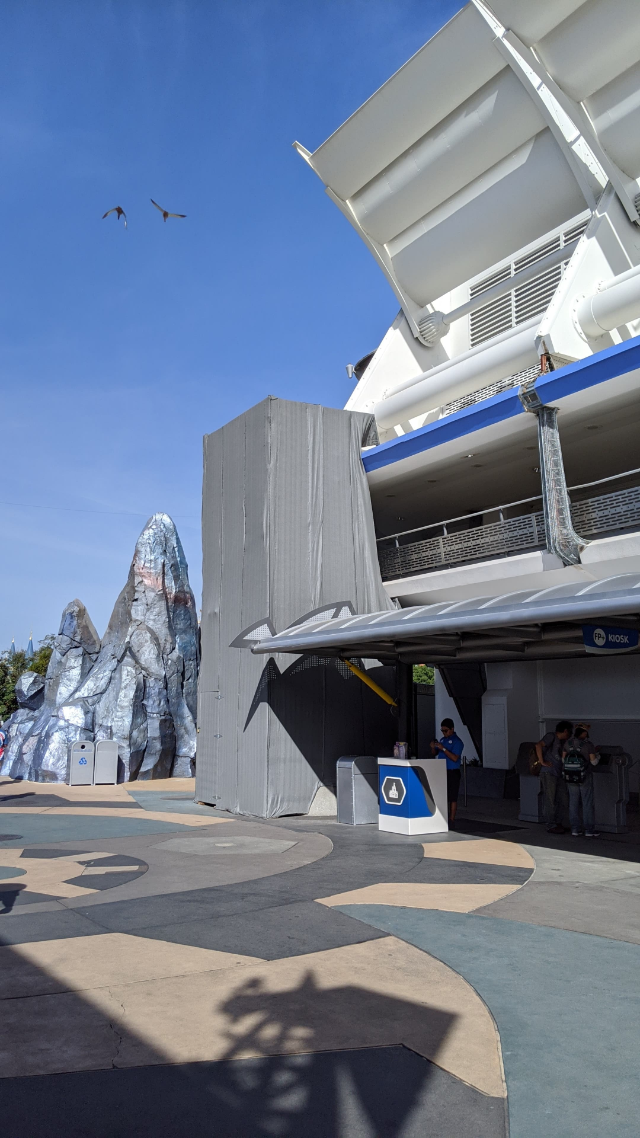 Even though the ride is open, you won't see a wait time today on the My Disney Experience app! Why, you ask? Well, even though Jeff Vahle said it would reopen sometime this weekend, the My Disney Experience still shows the ride down for refurbishment.
In fact, hours aren't shown for the ride until tomorrow, Monday April 26.
I have been looking forward to riding PeopleMover since the parks reopened last July! I remember checking every single day during my reopening trip to see if the ride was reopened. I know many of you also cannot wait to see those stunning views of Tomorrowland and Cinderella Castle again!
Share your favorite memories and photos with us on Facebook to celebrate PeopleMover's reopening!