I (Rebecca) tested Disney's new reusable silverware set in the parks this week! Check out my review and whether I think they are an inconvenience or a great benefit for dining?
Disney has always been committed to protecting the environment. From the solar panels powering the theme parks, the conservation efforts of Animal Kingdom, or the reusable bags around the Resort, it is clear that Disney loves the planet.
Recently, Disney released a new line of reusable kitchen products. I purchased the reusable silverware recently and used it in the parks. Here I will share my honest review.
Purchasing the Silverware
I purchased the silverware pack in a shop at Disney's Hollywood Studios on Saturday night. As of today, guests can purchase them on shopdisney.com as well!
The silverware pack consists of high quality plastic knife, spoon, and fork as well as a silicone straw and a little straw cleaner brush.
The set comes wrapped in a canvas carryall with a snap closure.
The set costs $19.99. Honestly, even with my passholder discount bringing it down to 15.99, I still felt the price was a bit high.
I'm no stranger to Disney merchandise and the associated inflated prices, but even so, $20 for a plastic fork and a canvas carrier seems steep. If you purchased them for a family of four, that would be $80 in reusable silverware before tax.
I was traveling solo this time, which I highly recommend by the way. For this reason I decided to try the silverware without the complications and cost associated with having a set for the whole family.
Carrying the Silverware
A single set did not take up much room in my bag, nor did it add any significant weight. However, I weighed the set when I arrived home and it weighs 4 oz.
So, for a family of 4, that would be an extra pound of stuff to carry around. Not terrible, but not great either.
In terms of space, the silverware set occupied about the same amount of space as my sunglasses case.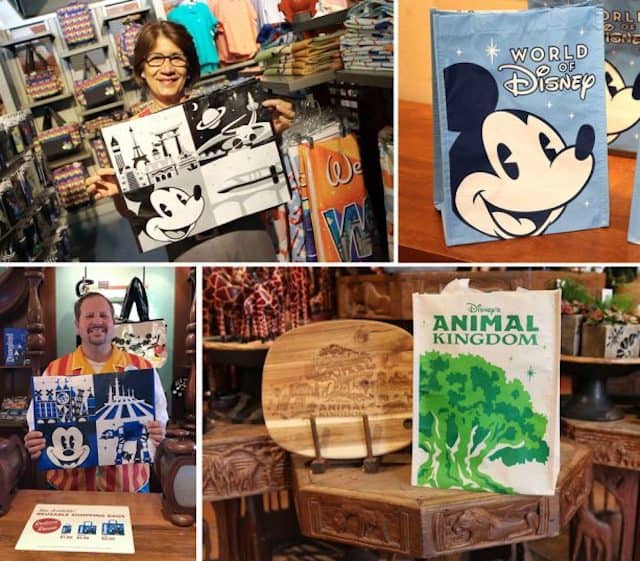 Again, thinking about adding 4 sunglasses cases to my park bag would probably mean I need a bigger park bag since I travel light.
Using the Silverware
I will say the silverware is high quality and quite a bit stronger than a free plastic fork from the parks. I never felt like I was going to break it just by using it.
I mostly utilized the fork and it was about as good as using a real fork at home. Also, I used the straw for my drinks.
My son always drinks milk and at home we do use silicone straws. But, I routinely wash them in the dishwasher between uses.
I would not feel confident in my ability to get the straw washed out well enough in the parks to use it for milk.
Washing the Silverware
Washing the silverware wasn't as bad as I had feared. Luckily, I thought to wipe each utensil thoroughly with a napkin before taking it to the restroom to rinse.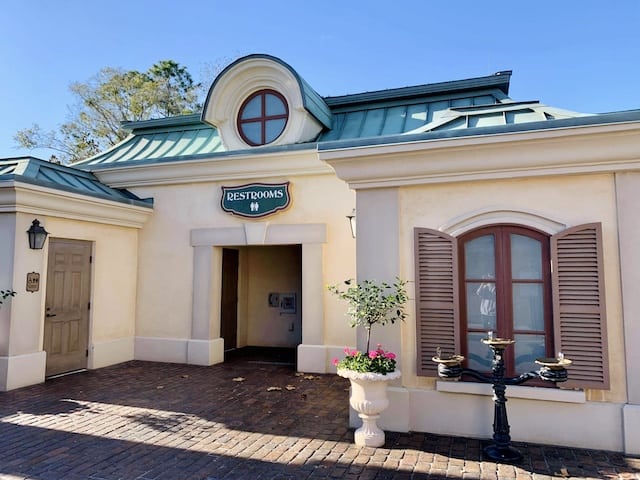 Some of the restrooms I used didn't have very good water pressure and all of them had automatic sinks that turn off rather quickly.
For reference, I used the utensils at Pecos Bill's, Pizzerizzo and Satu'li Canteen.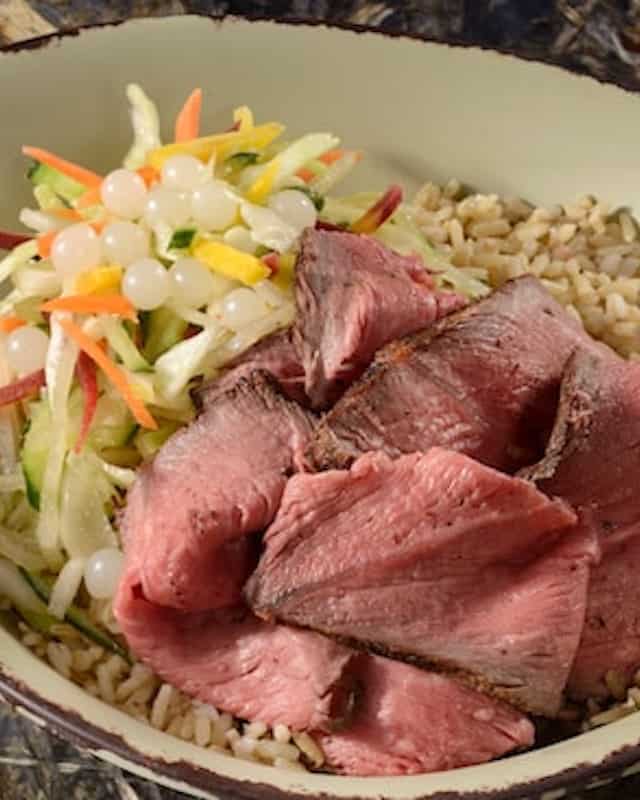 But, I wiped, rinsed, and dried them off and then placed them in their pouch several times. I never felt like it was gross to have them in my bag.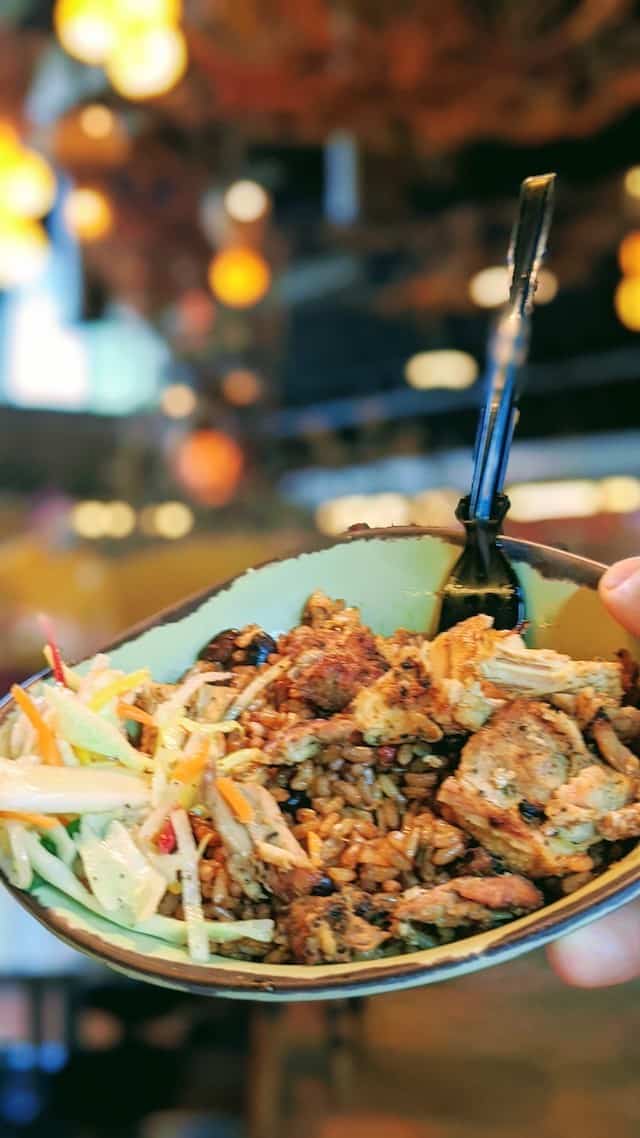 I did think about the additional paper napkins I was using to complete this process. I reasoned that it was still better than a disposable plastic fork in terms of the environment.
This set is not dishwasher or microwave safe. I didn't read that before I put mine in the dishwasher at home, but they came out just fine. I'll hand wash from now on, though!
Overall Impressions
My overall takeaway is that the reusable utensil set is not worth it to me.
Due to the cost, the inconvenience of washing it and the space and weight of multiple utensil sets in one's park bag, I don't feel it's "worth it."
I wouldn't say I'm the most environmentally conscious person I know, not by a long shot. If not using disposable silverware is worth the trouble to you, then the Disney "Fun, Eat, Repeat" set is a great set from a quality standpoint.
If the cost makes you raise one eyebrow, you're not alone! Look around for other sets at other price points if this is an undertaking you want to explore.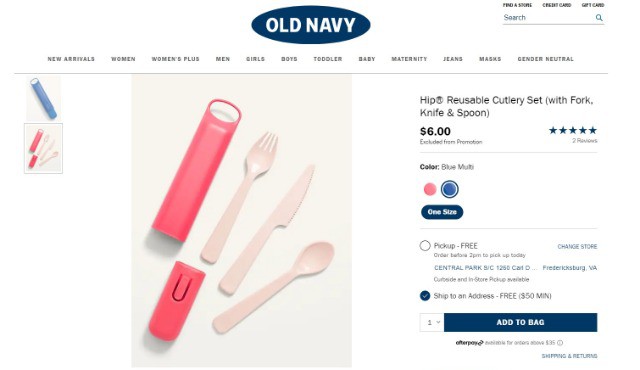 I recently saw the above set advertised on the Old Navy website. The price is $6 and it appaears to be much smaller than the Disney one.
I can't speak to the quality of it, but I just wanted to share that this idea is in no way unique to shopDisney.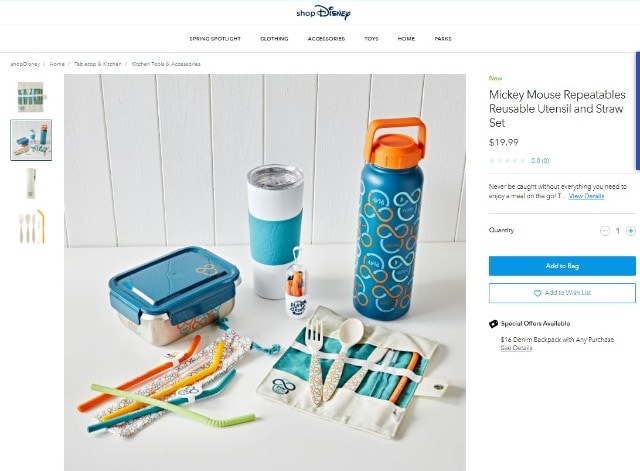 What are your thoughts? Would you buy a reusable utensil set and haul it around the parks? Let us know in the comments on Facebook.
-Rebecca W Davis
Are you planning a vacation? Reach out to our trusted travel agency sponsor Authorized Disney Vacation Planner
Mouse Class Travel
!