The magic is officially back! Guests all over and especially all of us at KennythePirate could not be happier to see the parks reopening once again. If you plan to visit anytime soon, it will definitely be a different visit than what you might be used to. Let's take a look at some of the changes we have noticed!
Facial Coverings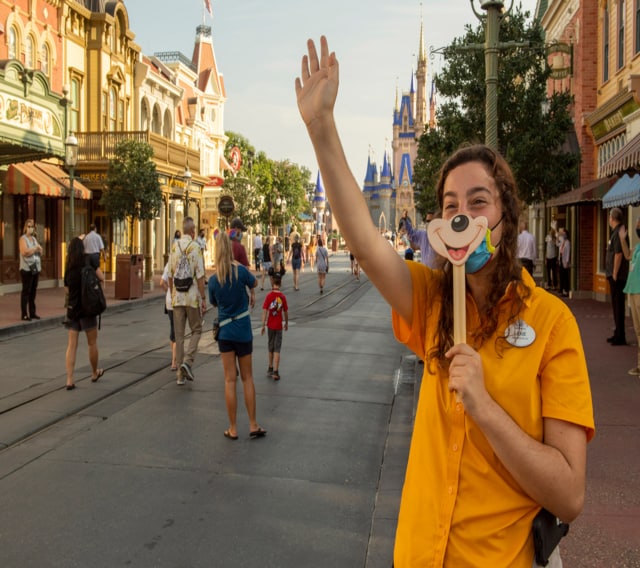 One of the most obvious differences and measures we are pretty familiar with by now are the use and requirement of facial coverings for all guests ages 2 and up. Disney has made it pretty clear that all guests must wear facial coverings visiting the parks. Earlier this week, they also updated their website indicating that the use of "neck gaiters and open-chin triangle bandanas are not acceptable face coverings." So, if you plan on visiting Walt Disney World, bring your face mask!
If you need a break from wearing your mask, Disney has provided "relaxation zones" in the parks for guests to remove their masks and take a break. Character Locator has been updated to include these relaxation zones too, so remember to check before you visit!
Don't forget your mask!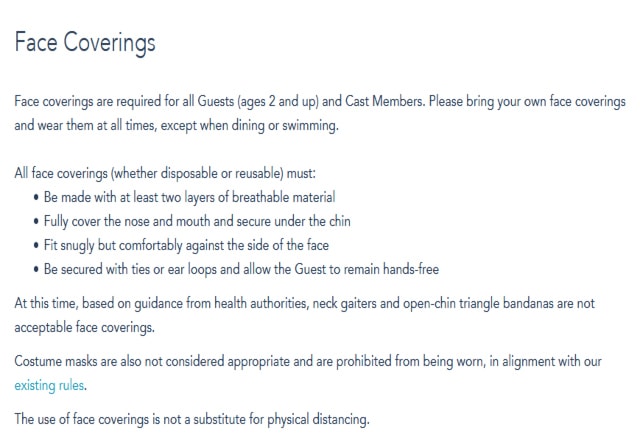 Food Service and Distribution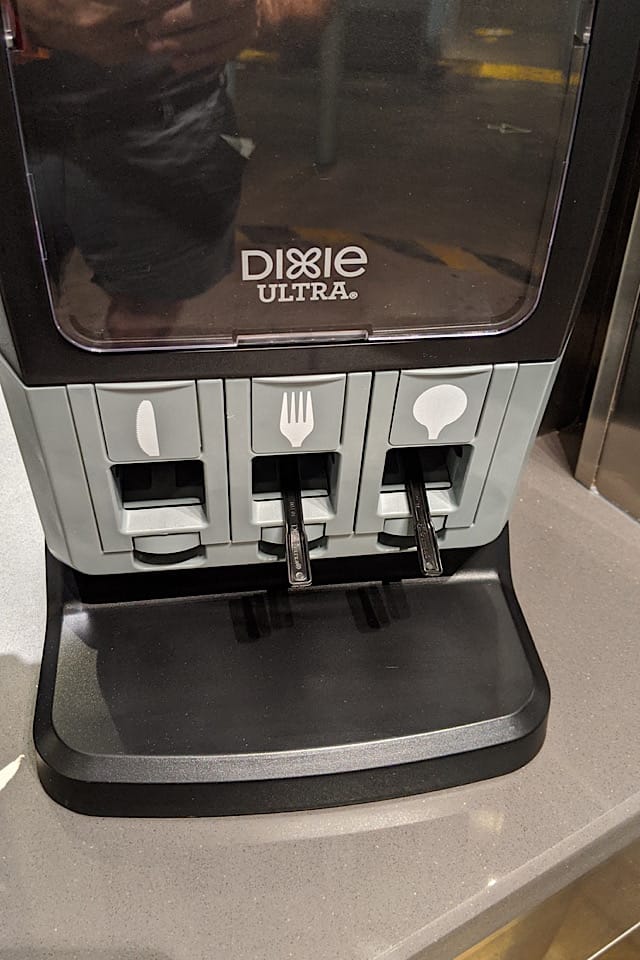 Guests will also see noticeable differences when it comes to food service and distribution. Take these fancy new silverware dispensers that were seen by Kenny today at Animal Kingdom. I think Forky would approve!
These new dispensers make sense to me. I was always a little skeptical anyway about the older dispensers because most of the time, after grabbing a fork, another one is usually still seen sitting on the bottom exposed in the open air. This way, it seems like your utensils will still be accessible, but much more cleaner. Cleanliness and encouraging guests to wash their hands is definitely emphasized. Guests will find various locations of hand sanitizers throughout the parks.
We also know that many dining establishments, such as Chef Mickey's that were a buffet are now being changed to a family-style meal. If you are not familiar with this type of meal, this is when the food is brought to your table as opposed to you heading to the buffet to get your own food. If you have been to the Garden Grill, at EPCOT, you are familiar with a family-style meal. I'm a big fan of this type of meal, particularly when my children were smaller and it was hard to leave the table.
Attractions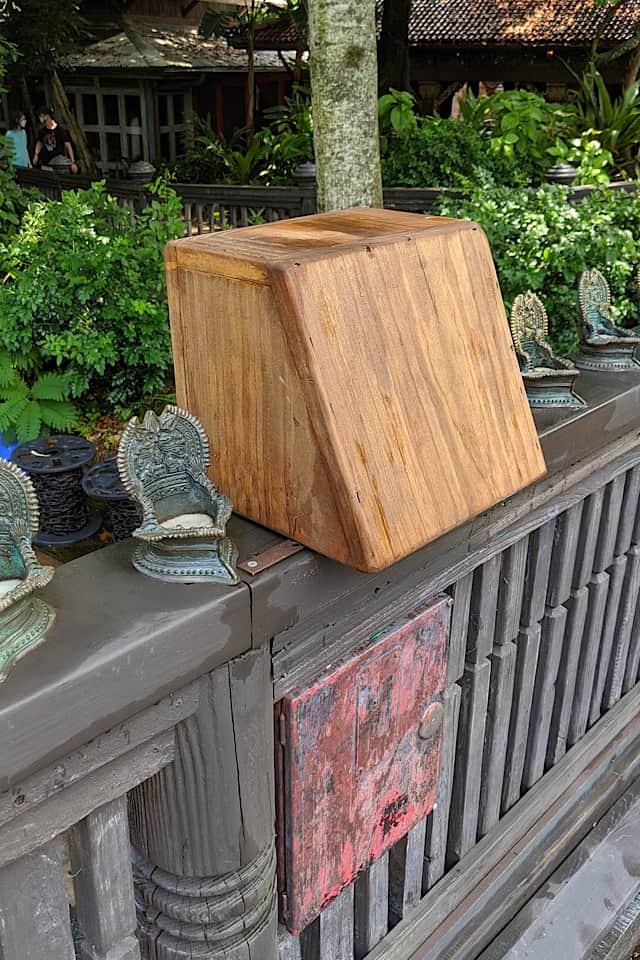 Guests will also notice differences in the attractions throughout each park. At Animal Kingdom today, Kenny reported that the ability to blast Kali River riders at the end of the ride with water has been taken away. I'm actually not too disappointed in this change.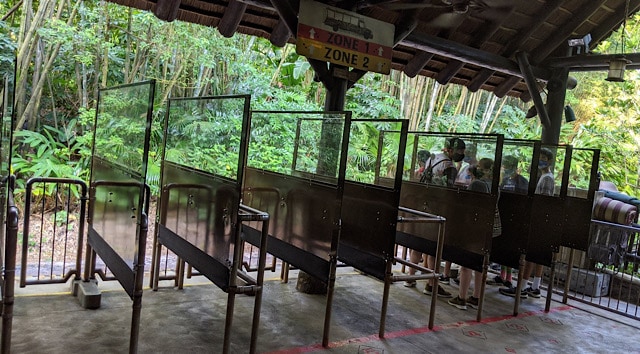 We also know that partitions have been added to many of the queues for attractions, like the ones seen here at Animal Kingdom. Guests will notice similar barriers put in place on many attractions as well and also in the gift shops.
Characters
The way in which guests see characters will also be different. Don't expect to hug Mickey anytime soon. Instead, guests will see a lot of characters waving to them and character cavalcades happening at various times throughout the parks. For instance, Gaston will be riding through the Magic Kingdom on his horse or you might catch a glimpse of Pocahontas and Meeko floating down the river at Animal Kingdom.
To read more about how your character experience will be different, details are here. I am actually pretty excited about this change. Though I love being able to hug Mickey and the characters, sometimes just seeing them pop up in the park is an amazing experience in itself. It reminds me of how the characters are on a Disney Cruise. You will never know who you might run into!
While character dining is not being offered, modified character dining experiences are available at Topolino's Terrace – Flavors of the Riviera at Disney's Riviera Resort and Garden Grill in EPCOT.
While your visit might not be the Disney that you remember and are used to, it seems as if Disney has made sure to give guests the same Disney touch and magic that we are used to seeing.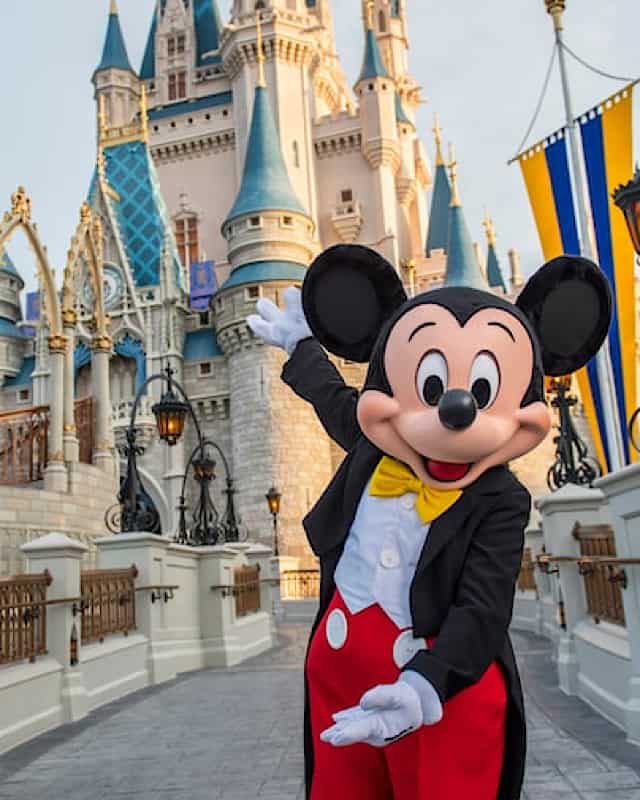 Some of these changes could only be temporary and some could be permanent. We have no way of knowing what will stay and what will not, but we will certainly keep you updated as much as we can.
Be sure to continue following Character Locator and keeping up with all of our updates! Kenny is continuing to update the park maps and menus as changes are being made, so be sure to follow it if trip plans are in your future! I do not visit Walt Disney World without it.
Are you visiting the parks in the coming weeks? What do you think of all of the changes taking place? Tell us about it in the comments below or on our Facebook page. Don't forget you can share them with us in our crew too!
Maggie Baltz
Are you planning a vacation? Reach out to our trusted travel agency sponsor Authorized Disney Vacation Planner
Mouse Class Travel
!