Today is the day that many Disney fans have been awaiting, the reopening of both the Magic Kingdom and Disney's Animal Kingdom. We have wonderful images as Cast Members and animals welcome Guests and we even a wonderful video that will have you reaching out to find your "Happily Ever After."
Cast Members Return to the Magic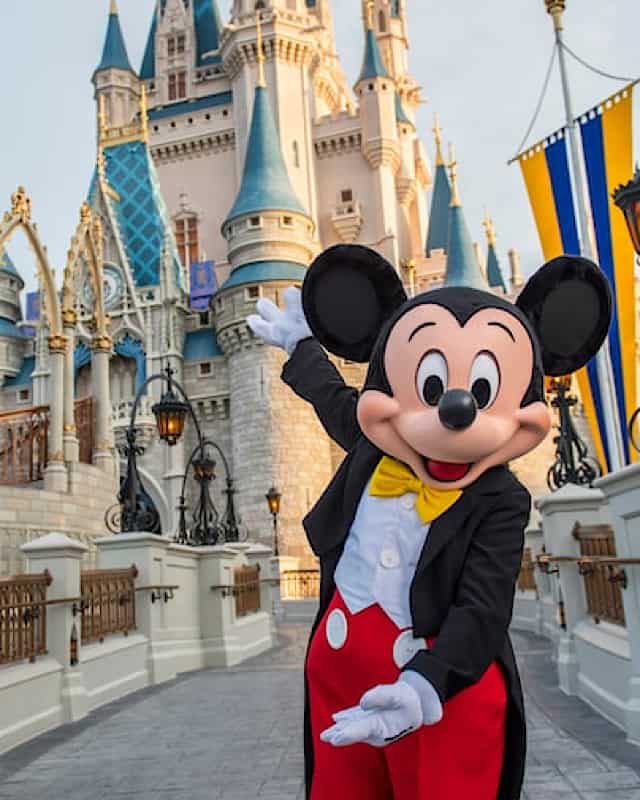 We have been so happy to share with you as Cast Members have prepared to return to work, and also as they have taken special steps to prepare to reopen the Parks with health and safety measures in place. This week Cast Members and Annual Passholders were given early access to be able to experience the magic. It has brought our family so much joy to see Walt Disney World prepare to reopen.
Welcoming from Walt Disney World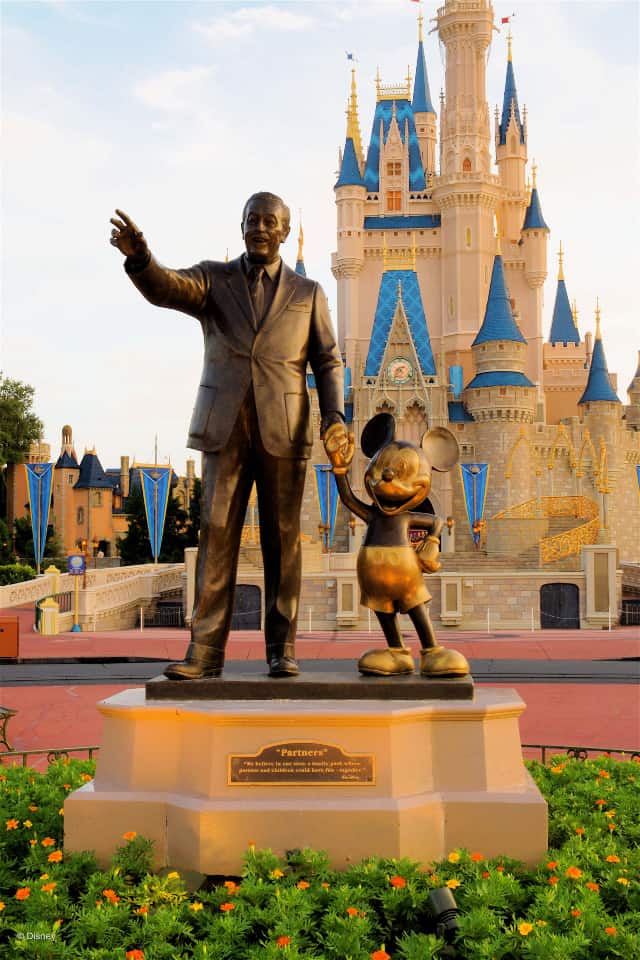 This morning Josh D'Amaro, Chairman of Disney Parks, Experiences and Products, shared this image of so many talented Cast Members ready to welcome Guests in front of the newly refurbished Cinderella Caste. D'Amaro shares, "We had an amazing morning with the Cast before reopening the park today. I've missed you all. So happy to be together again."
"we had an amazing morning with the cast before reopening the park today. i've missed you all. so happy to be together again."

Josh D'Amaro
Greetings from Animal Kingdom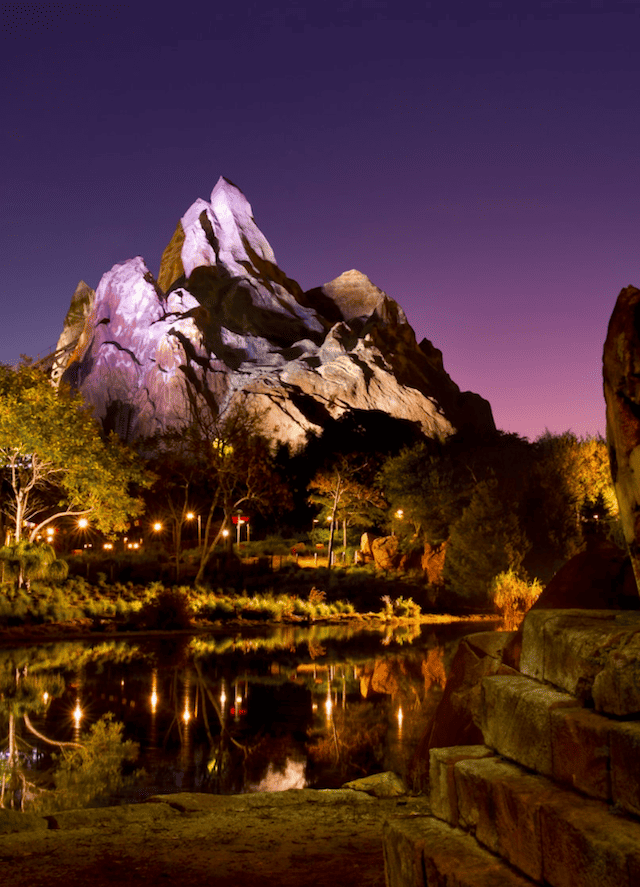 In Disney's Animal Kingdom the Cast Members were not the only ones who were excited to welcome the Guests. Guests enjoyed these fun greetings from the animals. Check out this tasty greeting. Guests may have to hurry to be able to read this welcome sign. I think it may be feeding time for this beautiful tortoise.
Our next greeting is from the Sumatran tiger. He even signed it with his signature paw.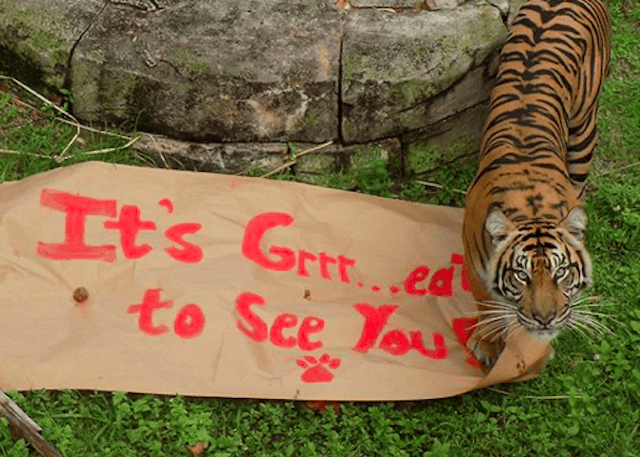 The kangaroos have really missed all of the Guests. We loved this adorable message on these palm branches.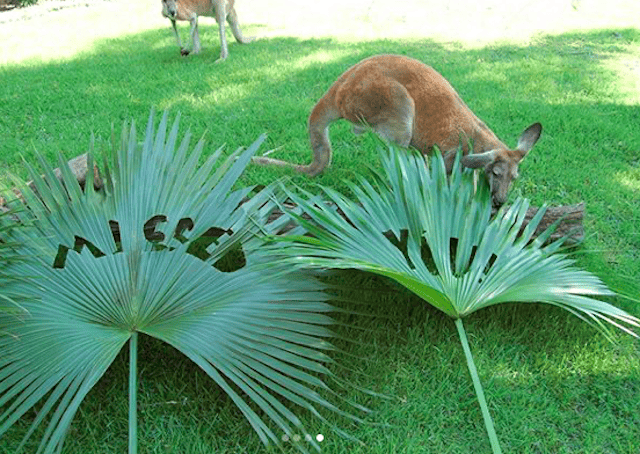 We have one final welcome from Disney's Animal Kingdom. This little guy worked very hard to create this sweet message. You can see even more great animal encounters on a Behind the Scenes Tour of Disney's Animal Kingdom HERE.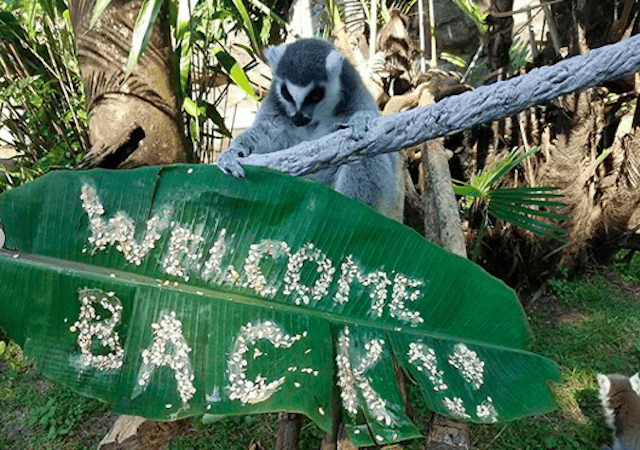 Welcoming From the Youngest Cast Member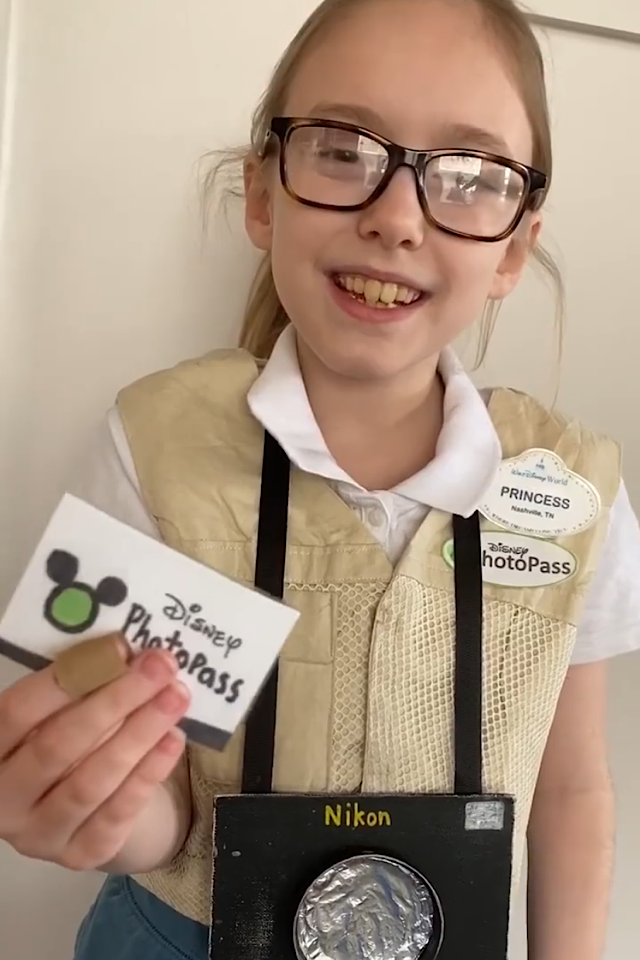 We have shared adorable videos of a young Disney fan who loves to dress up as Disney Cast Members. View her video that she dedicates to Cast Members and also see all of her amazing costumes as she pretends to be a Cast Member. Today this little Cast Member in training has created a beautiful video that will have you reaching for your "Happily Ever After."
This is such a beautiful tribute to the dedicated Cast Members that create Disney magic every day for Guests of all ages. I must admit that I cried happy tears as we were able to relive the many magical moments that were created by the Cast Members at the Disney Parks. Check out this article for great ways to thank Disney Cast Members.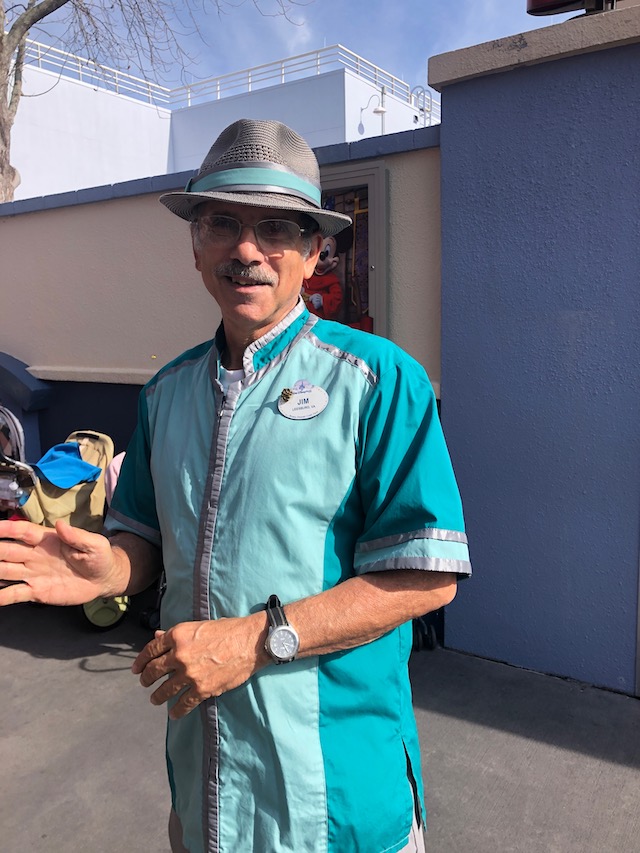 We hope that these images and video will have you reliving those magical moments that you and your family have created over the years and excite you for many more Disney memories to come. As Walt Disney said as he opened Disneyland almost 65 years ago, "To all who come to this happy place welcome." We are so glad to join the many Cast Members in saying "Welcome Home" to Walt Disney World.
Will you and your family be visiting Walt Disney World this year? What have you missed the most while the Disney Parks have remained closed? Share your thoughts with us on our Facebook Page.