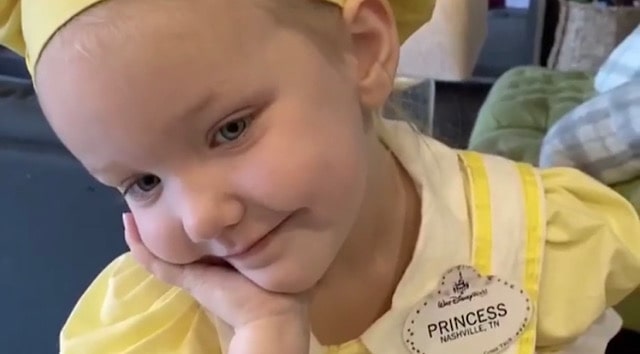 We are all missing Disney these days, and thankfully we will be returning to our happy place very, very soon. Cast Members are what make the magic at Disney, and this little girl did an amazing job honoring them!
For those people not quite ready to visit the parks yet, you might want to check out the latest video of this adorable girl. You might remember her from when she was pretending to be a Cast Member.
I feel like she is destined to become a Cast Member one day. She has all of the mannerisms down and her uniforms are even perfect! I give a lot of credit to whomever put her uniforms together. Could they BE any more perfect?
Disney Cast Members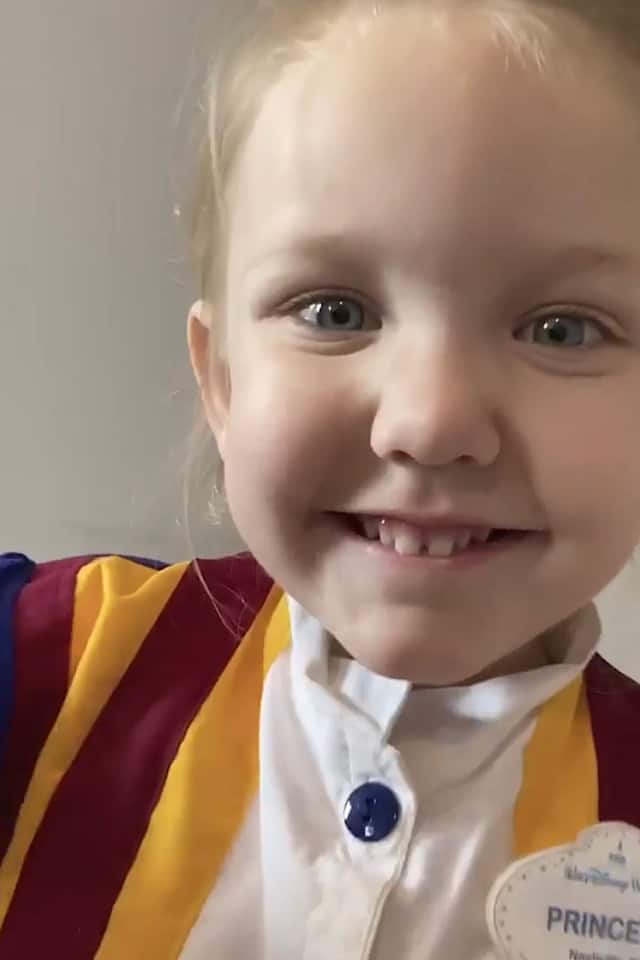 It seems like now is the best time to say THANK YOU to all Disney Cast Members as the parks prepare to reopen. For the past few months, Cast Members from the theme parks have been missing their "home" and many have been without work.
Needless to say, it has been a difficult few months for many of them and their families.
It's nice to see that many Cast Members are now being called back to returning to work once again. However, it's not the same work they have been accustomed to. Now, they are being trained with a whole new set of safety protocols and procedures as the parks begin to reopen. It will definitely be a whole new world for them.
It is also important to remember that they have only had a few weeks to prepare to reopen. I am sure it is probably very overwhelming to them too and despite their own fears or hesitation, they will have to come to work with a smile. It is not an easy task!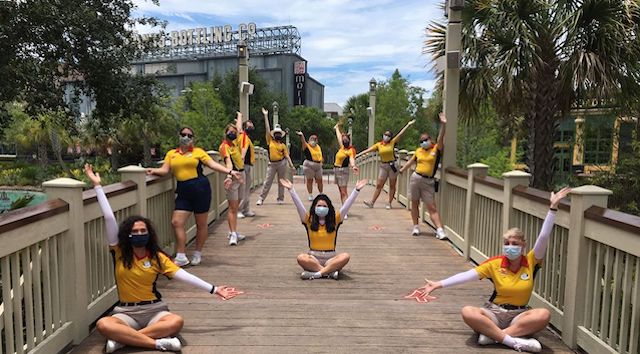 Dedication song to Cast Members
As the parks prepare to reopen to guests, I cannot think of any more perfect time to share this video! The adorable little girl is back, and this time, she has dedicated the timeless classic song from Cinderella, "A Dream Is A Wish Your Heart Makes" to all the dedicated Disney Cast Members. Take a look at her latest video.
Instagram user, zooboo27 shares a video of her three-year old daughter. The caption reads: "For all the dedicated cast members, you are our Disney World. Here's a special message from this tiny little heart…this one's for you."
I am not sure what I love most about this video, the adorable little girl? Her fantastic collection of Disney Cast Member costumes? The sweetness of her tiny voice singing one of my favorite Disney songs? Or the fact that it ends with, "We love you. See ya real soon."
Thankful for Cast Members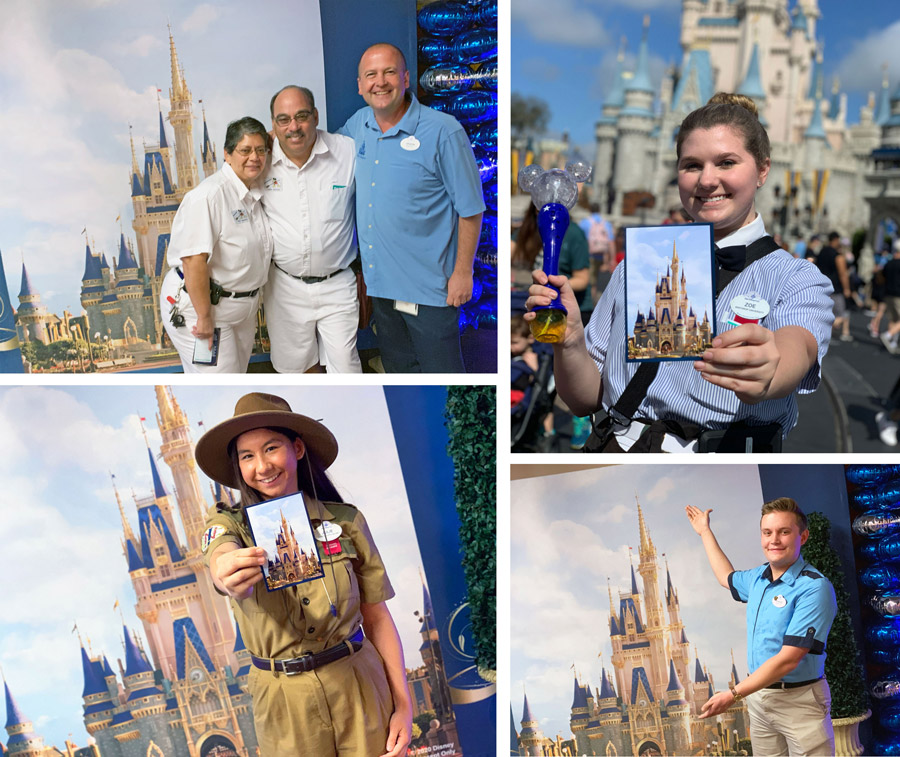 Here at KennythePirate, we are thankful to the many Cast Members for all of their efforts, kindness and dedication they put into their jobs. Without them, "pixie dust moments" could not happen.
The KtP writers shared their favorite "pixie dust moments" and you can read all about them here. If you are not sure what these are, they can be anything that is unexpected and something that makes your trip just a little bit more magical or a moment that you will always remember.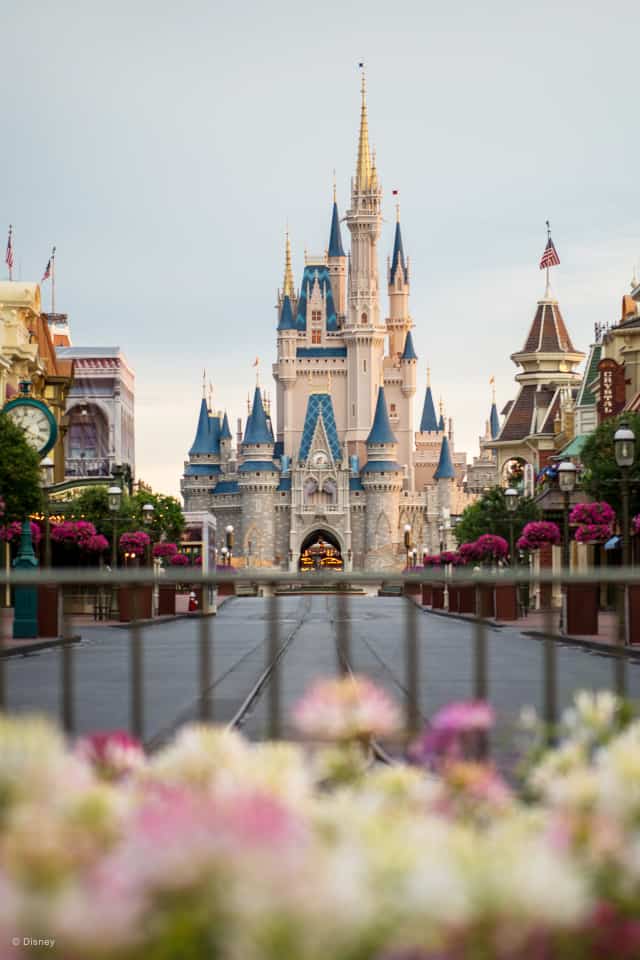 It can be something as small as wishing your son or daughter a "Happy Birthday" on their birthday at the parks to something as big as say, maybe an all experience FastPass for the day or maybe a free dessert.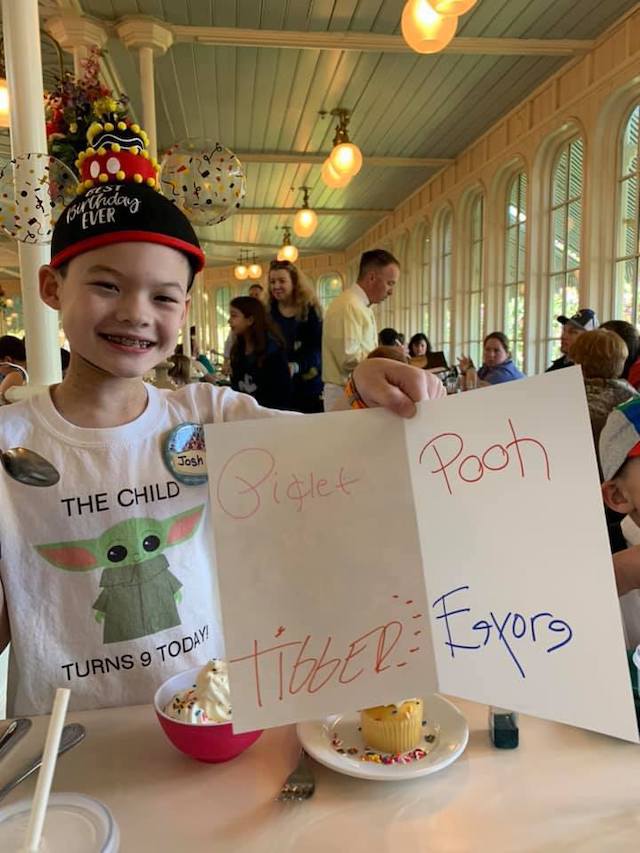 Pixie Dust Moments
I have encountered a few during my visits to the parks and also on a Disney Cruise! Cast Members always go above and beyond for their guests, even on a Disney Cruise ship.
I remember one time, while in a shop on the Disney Fantasy, my boys were getting to be a little more active than I would have liked them to be in a gift shop. Boys being boys tend to be a little loud, giggle and are tempted to battle each other any second, no matter what the place is, even a gift shop on a cruise ship.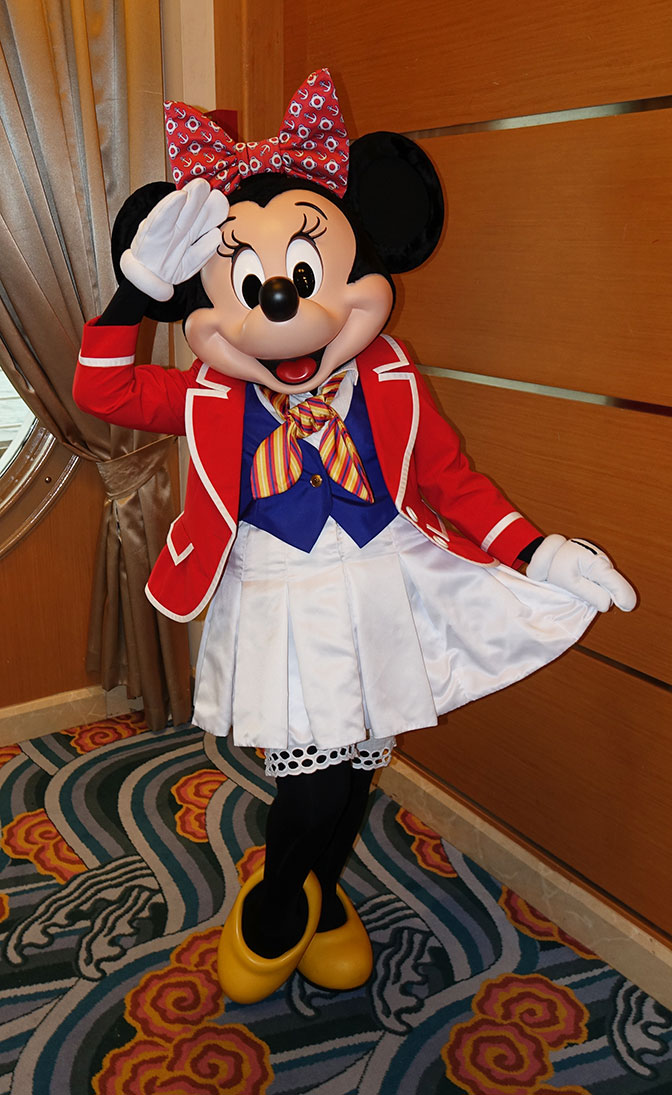 Just as I was about to warn them to behave and calm down, the Cast Member in the shop approached us. I was ready to apologize and leave, but instead, he pulled out a light saber from the shop and challenged both boys to a light saber duel.
They loved that little moment and while it was something very small, it's a memory that will stand out to me for quite some time. My boys loved it and I loved it because it was just a very sweet moment.
Thank you Cast Members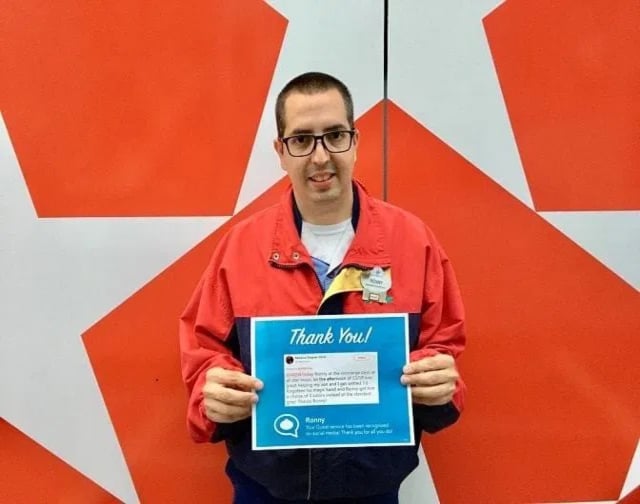 All of us at KennythePirate wish to thank the many Cast Members for all of their efforts, hard work and dedication they bring to their jobs. It does not go unnoticed.
If you have a Cast Member that particularly went out of their way to bring some magic to your trip, Kate shared 7 Ways to Thank a Walt Disney World Cast Member. Ways to thank a Cast Member are simple:
Say, "Thank you!"
Write a Thank You note
Tweet a Cast Compliment
Send an email
Visit Guest Relations
Mind Your Behavior – in other words, it pays to be patient and kind
IF appropriate, leave a tip, for example leaving a tip for Mouse Keeping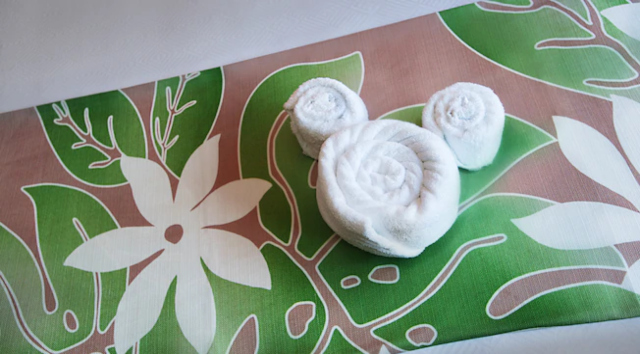 If you do any one of those things, it will definitely be recognized and the Cast Member is sure to hear about it. It makes their efforts worth doing and I'm sure it makes their day to hear that their extra effort did not go unnoticed. Plus, if you say, "Thank you", who knows! Maybe you will be granted some "pixie dust" as well.
Thank you again to zooboo27 for sharing the adorable video of her talented, and might I say, future Cast Member? I can see myself sending her a Cast Compliment in my future. If you liked the last two videos, stay tuned because we have another to share! Here is a sneak peek!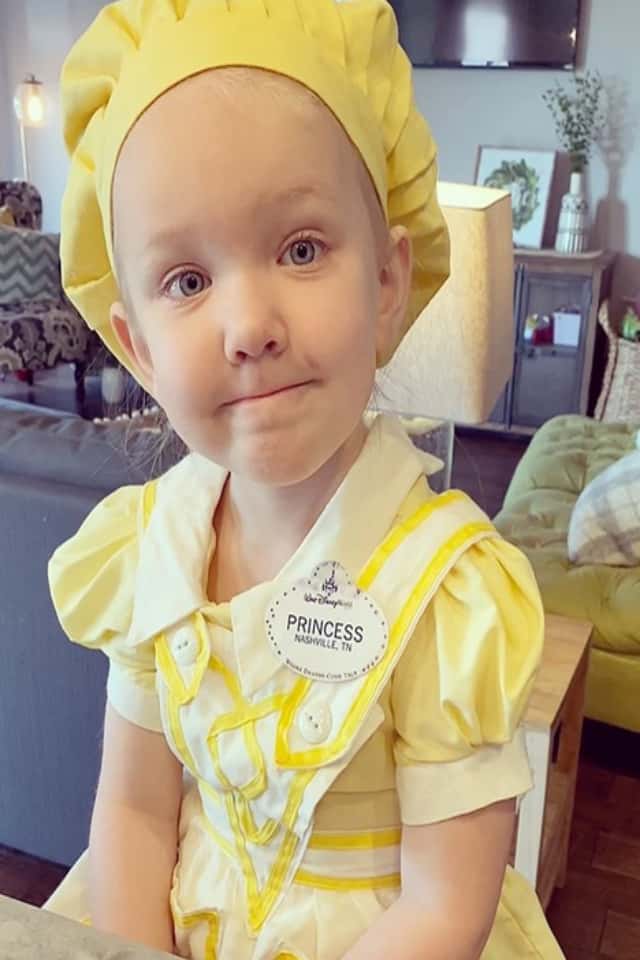 Finally, thank you to all of the Disney Cast Members! We love you and like this little girl says in the video, we will see ya real soon!
Have you ever been given any "pixie dust" on a Disney vacation? Tell us about it in the comments below or on our Facebook page! You can share them with us in our crew on Facebook too.
Maggie Baltz