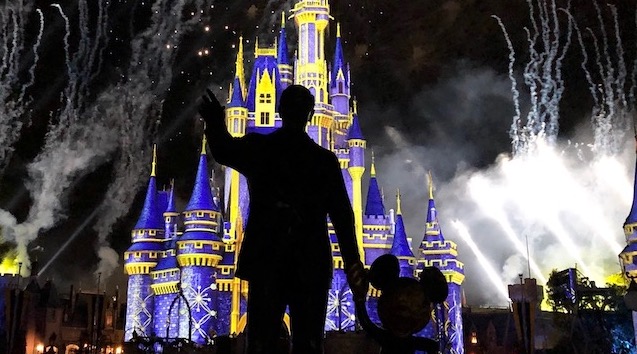 Have you ever received an unexpected gift or experience from a Cast Member while visiting one of the Disney Parks? We call this unexpected blessing "Pixie Dust." Join the KennythePirate Writing Crew as we relive some of these moments when we received unexpected kindness that made our trip "Home" a bit more magical. Then be sure to share your own!
Cast Members
Cast Members go above and beyond every day in order to give each guest a magical experience. The Cast Members truly make the Disney Parks more than simply a theme park and make you feel like you are "Home."
Walt Disney greatly valued the training of each Cast Member and once stated, "You can dream, create, design, and build the most wonderful place in the world…but it requires people to make the dream a reality."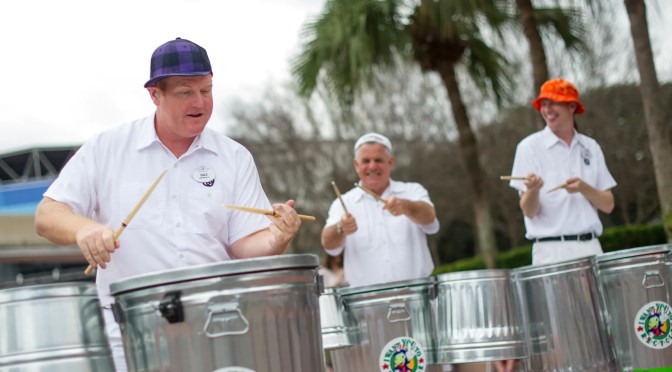 Our thoughts are with the Disney Cast Members during this time that the Disney Parks are closed. With Cast Members soon to be on furlough due to the indefinite closure of the parks, we wanted to honor special experiences that Cast Members created for us but also for all guests on a daily basis.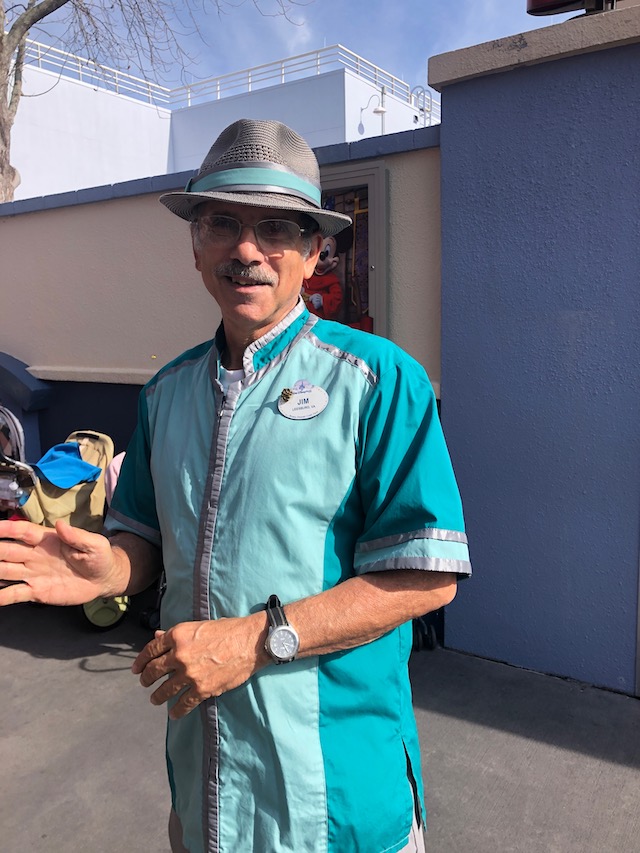 I met Jim, a Cast Member at Hollywood Studios, and he made my day. I simply asked what time would be best to return to see Mickey Mouse, and we started talking for 10 minutes about Disney History.
At the end of our time, he even shared FastPasses for our family to attend any show in the park for that day. We wanted to share with you even more great experiences that were created because of amazing Cast Members like Jim.
Maggie
"Our server at The Crystal Palace made sure my son's birthday was recognized. He was given a birthday cupcake and a signed card from all of the characters. I know this doesn't happen every single time this is someone's birthday, so I was very happy to receive some pixie dust."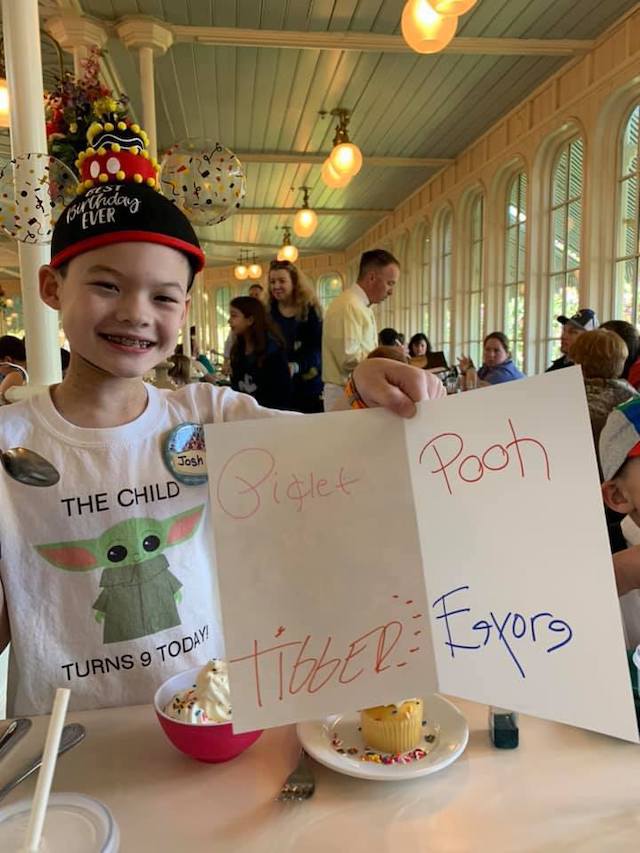 Jessica
"Our family was getting ice cream from Storybook Treats one afternoon. My daughters were both dressed up wearing their princess dresses. The Cast Member handed us our treats and said that they were free today for royal families."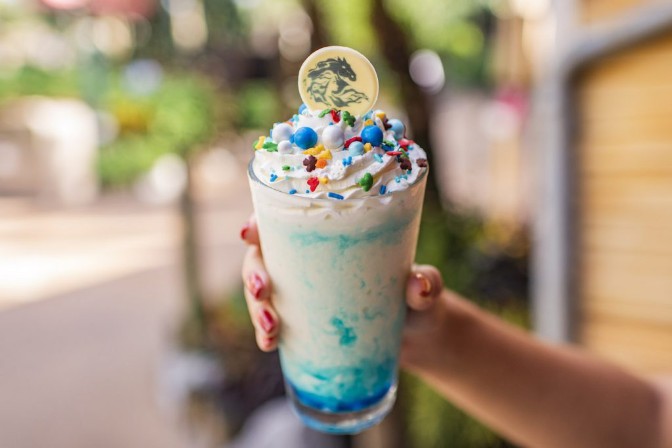 Monica
"My friend and I enjoyed an adults-only trip. We were at Aloha Isle grabbing a snack. She ordered a Dole Whip for herself but then changed her mind because she wanted something else.
The Cast Member basically ordered (kindly, of course) me to take it. I tried to buy it and argue with them but they said that I better take if for free or they would just throw it away. That was really nice of them to do that."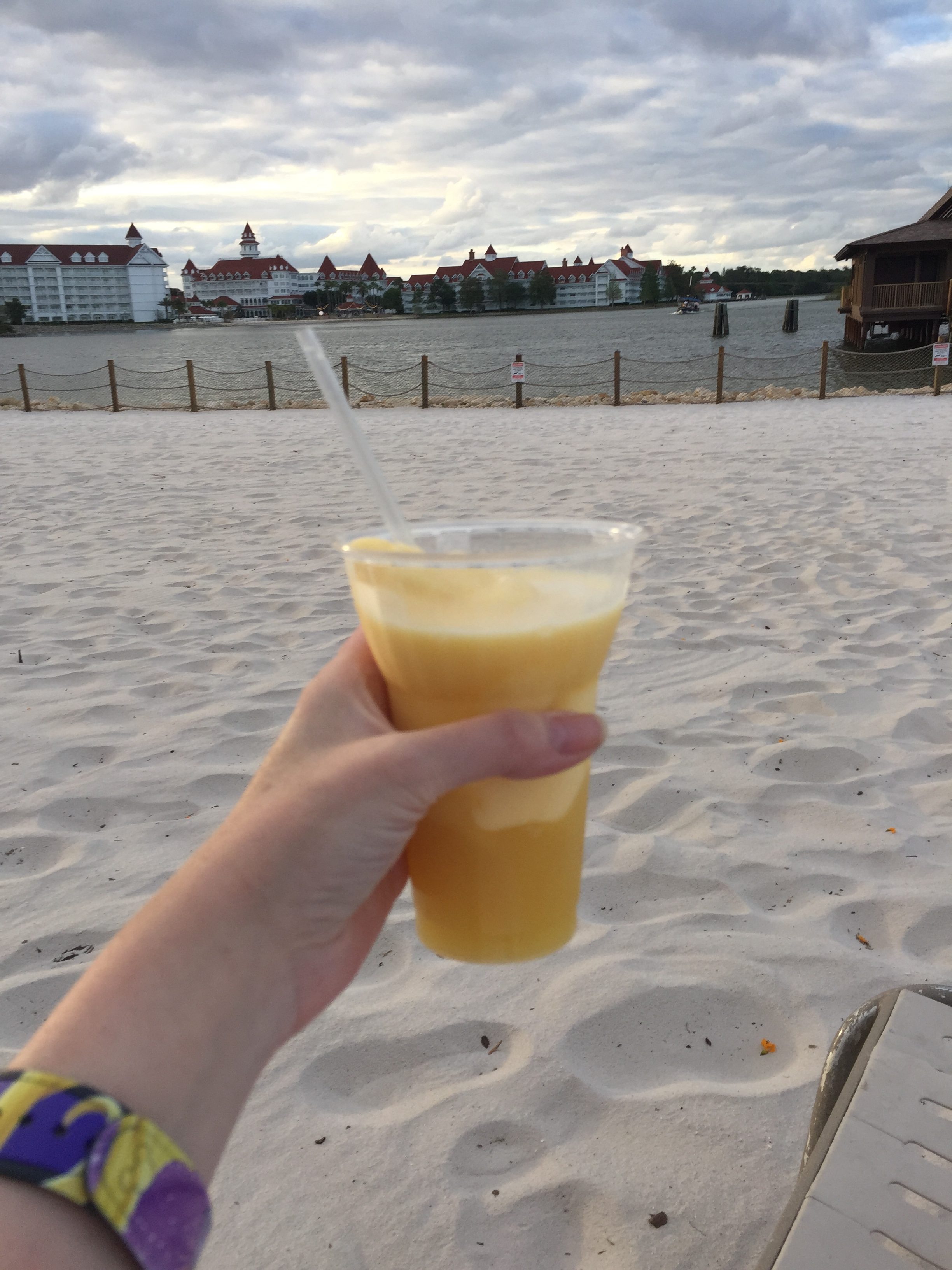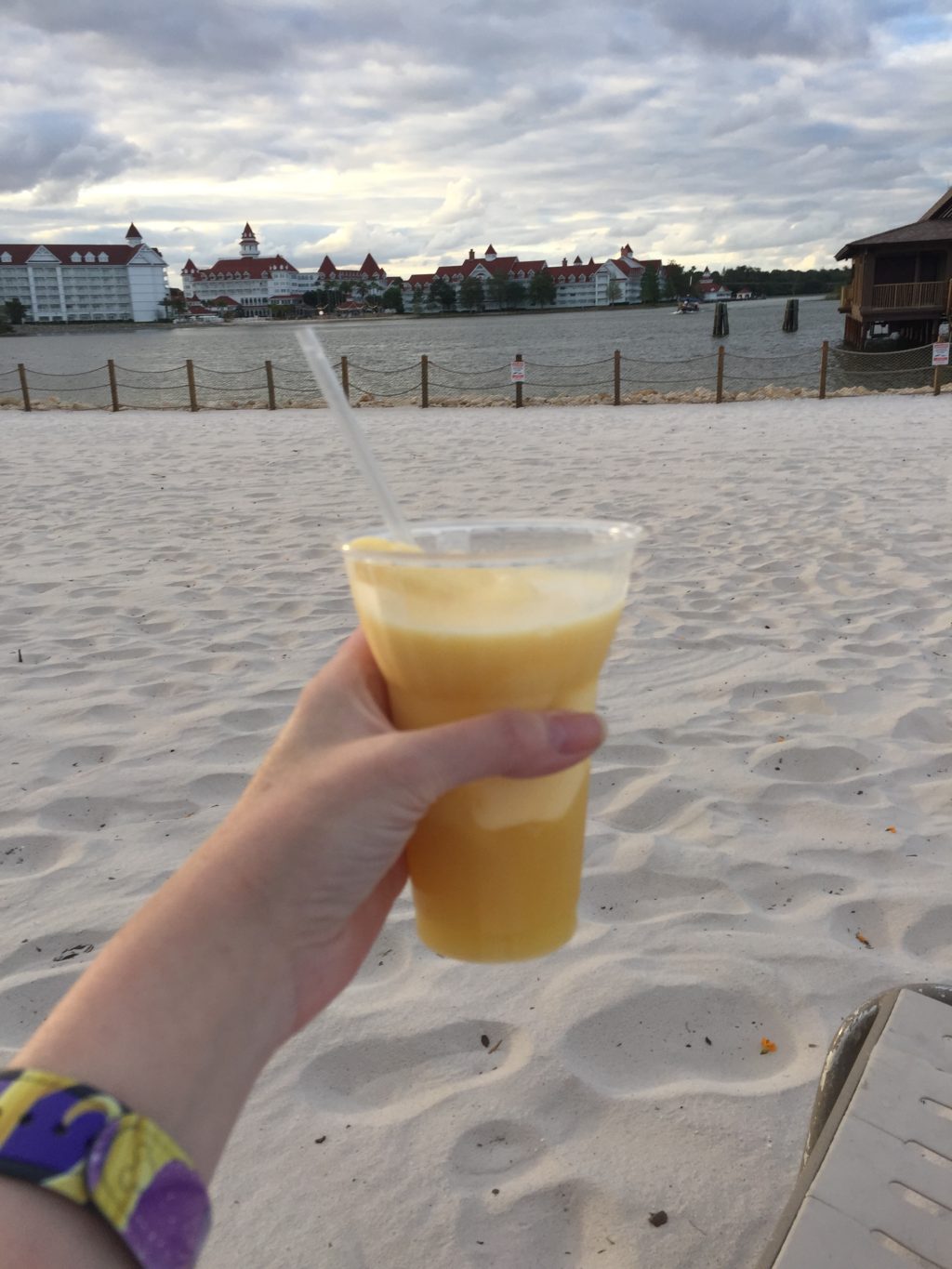 Marisol
"Last summer while we were at Disneyland we were passing by the ice cream shop on Main Street. A Cast Member was holding a big bowl of ice cream with all the fixings. She called my girls over and asked them if they enjoyed eating ice cream. They, of course answered "YES!"
The Cast Member handed them the bowl and told them to enjoy! Needless to say, my girls were two happy campers."
Kate
"My little girl bopped herself with a popcorn bucket while we were waiting for our food at Satul'i Canteen, and she started crying. One of the Cast Members saw this and brought her a plate of cupcakes to make her feel better."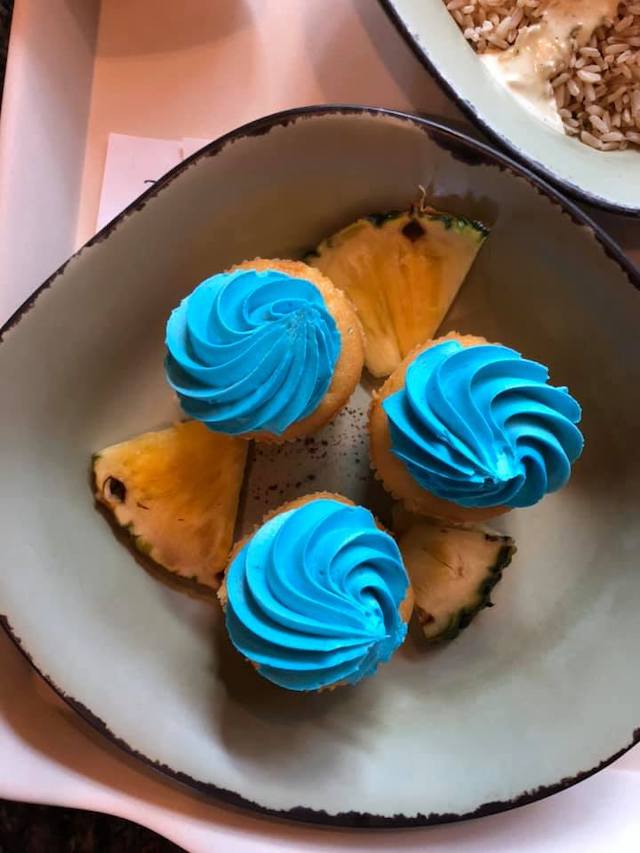 "On our next trip, we brought along a thank you note hoping to see the same Cast Member. He remembered her and brought her more cupcakes. Now we make it a point to try and visit our Satul'i pal every time we head to Animal Kingdom. He always has a treat for her, and we always have a little note and a cast compliment for him."
Heather
"Last March we went for my son's birthday. We did our own celebration at home for his birthday, but he did enjoy wearing his "Happy Birthday" pin in the park.
When we were visiting Main Street Confectionery, we were able to watch them make Rice Krispie treats. The Cast Member making them said, "Happy Birthday" and asked if my son had any allergies. She then gave him a big ball of the warm Rice Krispies that were getting molded into Mickeys shapes. It was a wonderful surprise."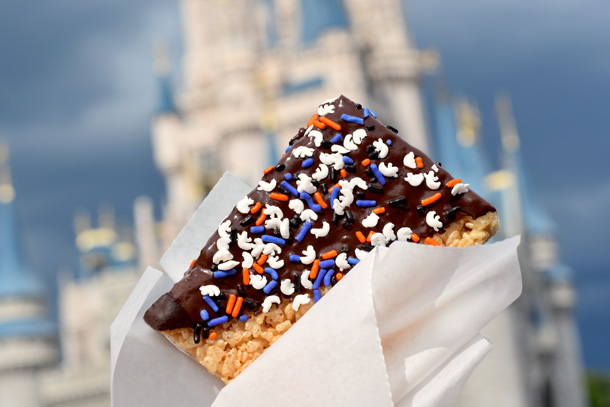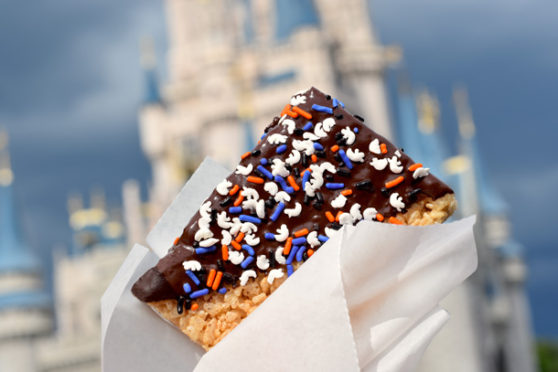 Tara
"About three and a half years ago, my daughter and I were at Magic Kingdom. Our little tradition is always to grab a sweet treat at the parks. We stopped in the Main Street Confectionery and each chose a cake pop.
When we checked out, the Cast Member handed me a bag with a cookie and said that this would be another sweet treat for us. It was something so small, but I felt so grateful and immediately thanked her for her kindness.
It was such an awesome way to end our day at our favorite place!"
Donna
"One of the most memorable pixie dust moments was from our trip in February. 'I had a dream' for my princesses and I to enjoy a Tangled eclair from Pinocchio's Village Haus after the evening's fireworks.
Unfortunately, we arrived a few minutes too late. We found a Cast Member sweeping.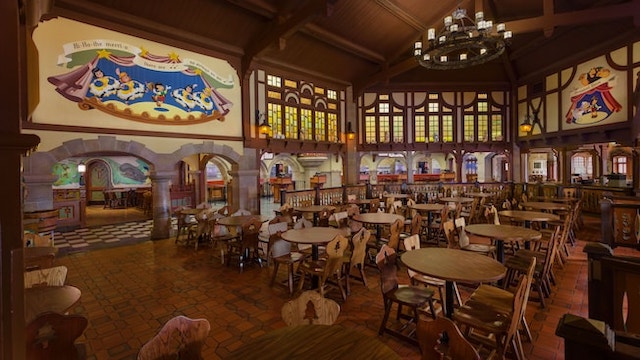 The door was unlocked and we discovered that they had just closed for the evening. I asked if we may be able to purchase an eclair, but she politely said no. We started walking down through Fantasyland and heard someone calling for us.
We turned to find the Cast Member, still with a broom in hand, calling for us. They had an eclair for us.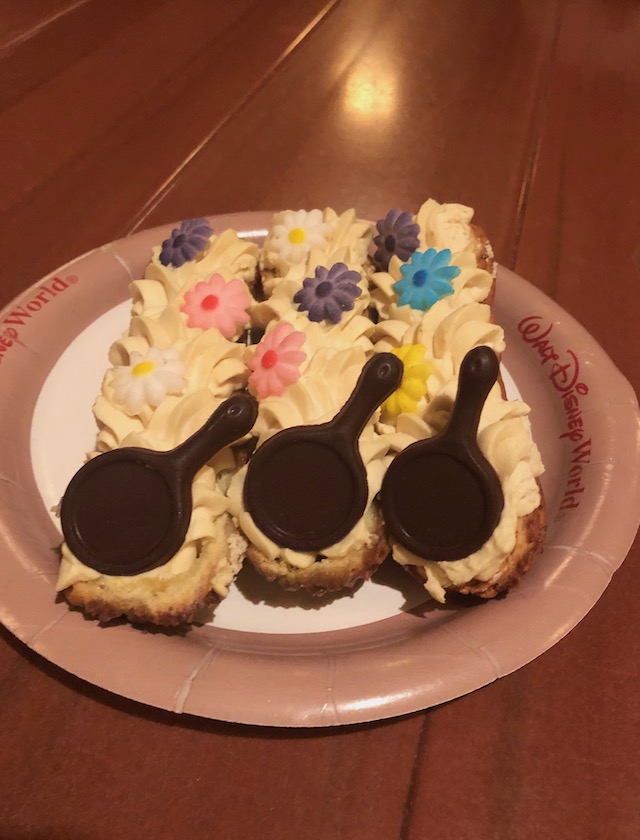 When we returned another Cast Member greeted us with 3 eclairs, and he wouldn't accept payment for them since the registers were closed. This was such an unexpected but very sweet surprise."
Special Ways to Thank a Cast Member
Please follow our previous post on 7 Ways To Thank a Disney Cast Member. Cast Members are not allowed to accept monetary gifts, but there are many great way to say thank you in a big way.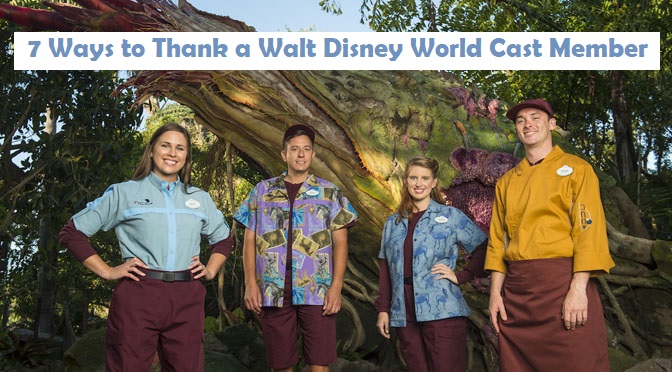 e would love to hear ways that Cast Members have made your vacations even more magical. Please share with our KtP Planning Crew and on our Facebook Page.
Are you planning a vacation? Reach out to our trusted travel agency sponsor Authorized Disney Vacation Planner
Mouse Class Travel
!