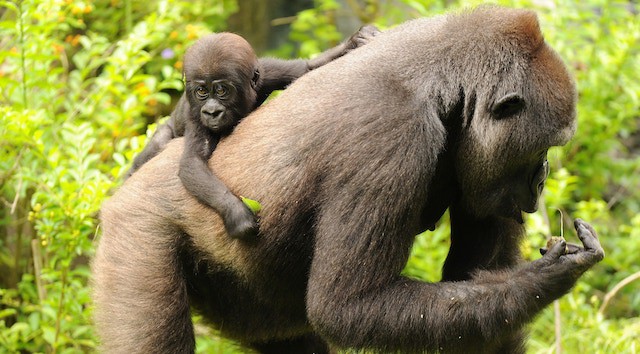 Do you love Animal Kingdom and can't wait until they reopen their beautiful park on July 11th? Today we are able to join Dr. Mark Penning on a tour of Disney's Animal Kingdom. We will see many beautiful animals and learn some interesting facts along the way.
Starting Our Tour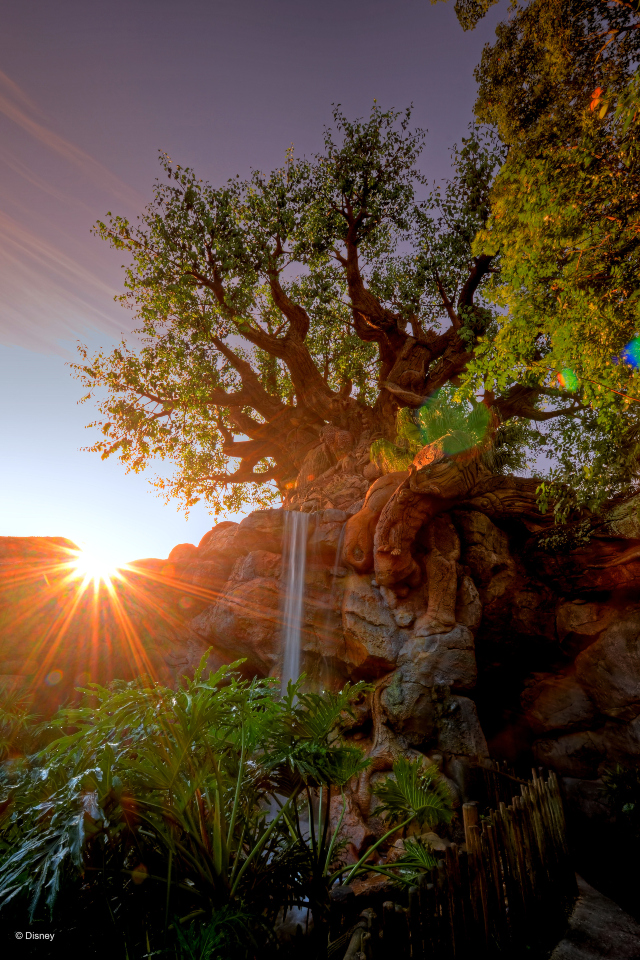 We shared with you a "Behind the Scenes" tour with our Disney Park Ambassadors at Disneyland Paris earlier. That truly is a beautiful Disney Park and one that I have never visited. I greatly enjoyed the opportunity to stroll down their Main Street and see the beautiful ways that they share the Disney magic.
Today, we are able to join Dr. Mark Penning, Vice-President of Disney Animals, Science and Environment. He begins our journey through Animal Kingdom as the sun begins to rise over the savanna at Disney's Animal Kingdom.
He shares this beautiful sunrise with a herd of Ankole cattle. This cattle breed is from central Africa and they are characterized by their very large horns. Each of these horns can weigh around 900 to 1600 pounds and they are often sold for decorative purposes.
We are thankful that these Ankole cattle have found their home in Disney's Animal Kingdom.
Maharajah Jungle Trek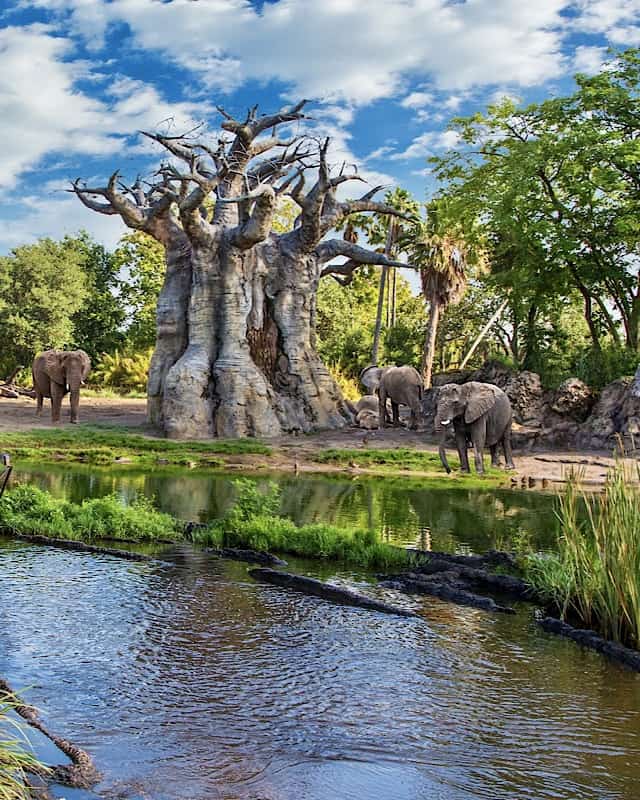 This morning Dr. Penning takes us behind the scenes to see the Animal Care Team care for the tigers. They offer a variety of enrichment opportunities unique for each animal.
These activities can include hiding meat in sacks and then hiding these sacs through the habitat or by spraying items, such as a ball, with perfume.
Today, the Animal Care Team sprays the plants of the tiger's area with perfume. The tigers will sniff, roll, and play in this sensory playground. This will encourage the tiger's natural instincts to forage, stalk, run, and mark their scent.
Get up close to one of the stars of the Maharajah Jungle Trek, meet Jeda. Jeda is part of the smallest subspecies of tigers, the Sumatran tiger.
The Sumatran's tigers are now only found in Indonesia and Sumatra. Jeda's tiger habitat features shaded areas, hills, rocks, fallen trees to use for scratching posts, and water areas so that Jeda and her friends may cool off.
I think Jeda would say it is "purrrfect."
Hakuna Matata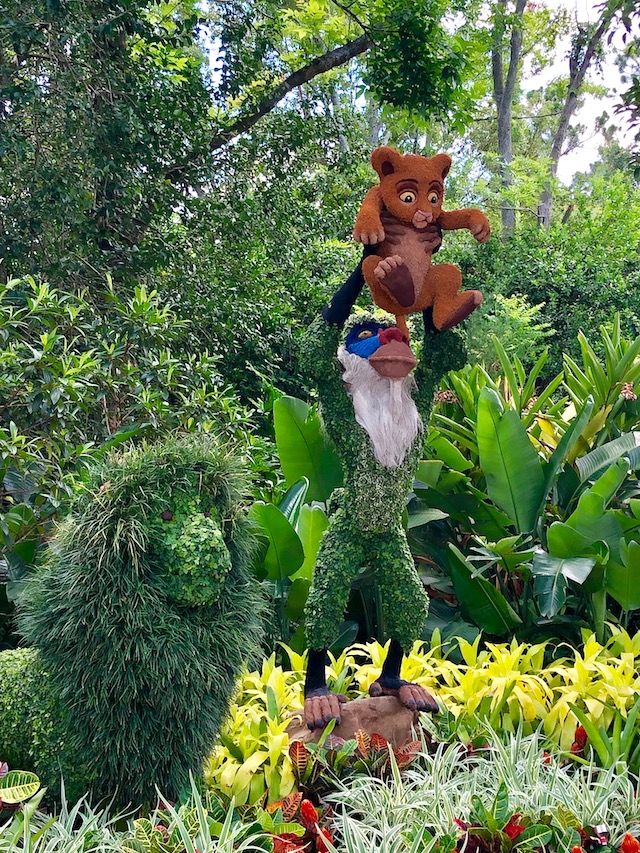 Dr. Penning now takes us to see some familiar faces from the savannah and one of my favorite movies, The Lion King.
We first see Jabarai who was recently born this past January at Disney's Animal Kingdom. Dr. Penning jokes, "They 'grow' up so fast." Guests can enjoy these graceful giraffes in multiple locations including: Kilimanjaro Safari, Savor the Savana, and Wild Africa Trek all located inside Disney's Animal Kingdom.
Guests staying at the Jambo House and Kidani Village may also spot these tall herbivores. Disney's Animal Kingdom Lodge also offers an up close experience in the "Sense of Africa" program.
We can now spot the hyenas who were portrayed as Scar's villainous sidekicks from The Lion King.
On a recent visit to the Animation Experience, located at the Conservation Station, our class learned to draw Ed the hyena. This was such a great experience to learn some animation skills, but also to learn interesting facts about the animals that we were drawing.
Read all about my experience drawing Ed HERE.
No trip visiting our friends from The Lion King would be complete without a visit to the meerkats. Apparently, Dr. Penning doesn't think these cute meerkats would agree with his above comment that "hyenas have a misguided reputation for being intimidating", but they are actually highly important and part of the great "Circle of Life."
Maybe the meerkats simply don't want to be a part of the hyena's food pyramid.
Gorilla Falls Trail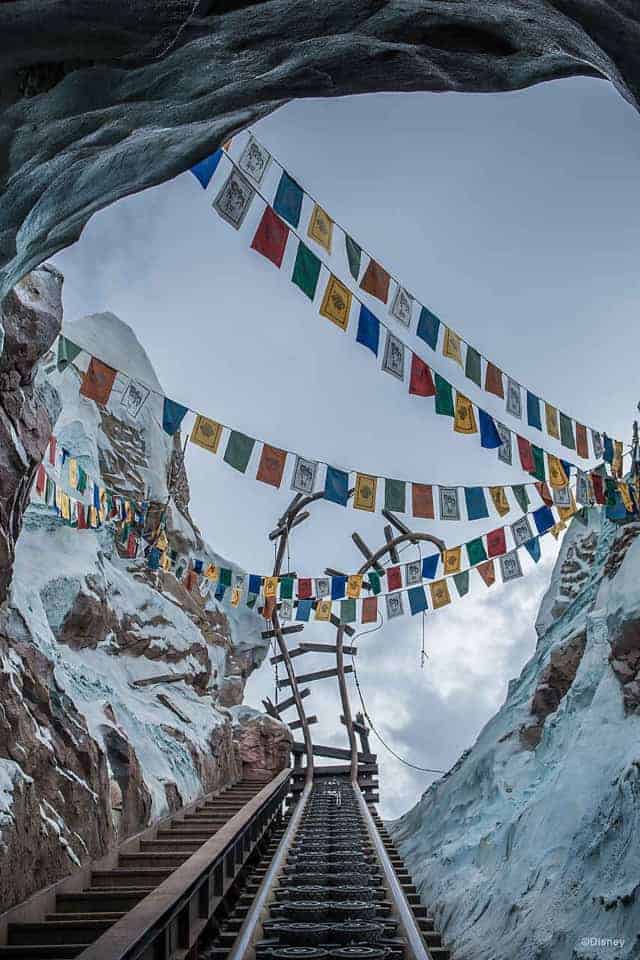 We now continue our tour down the Gorilla Falls Trail. Here we see a beautiful view of one of the youngest members of the gorilla family, Grace. Grace is a 1 year old Western Lowland Gorilla.
She loves being close to her mom, Kashata, but she also loves to play and explore.
The gorilla habitat is filled with a lush tropical forest. There are hills, tall grasses, shade trees, rocks, waterfalls, and plenty of tree stumps that will give Grace plenty of opportunities to explore and play.
This time-lapse video may be one of my favorite parts of our tour so far. Dr. Penning jokes that at Disney's Animal Kingdom even the hippos are practicing social distancing. Do you know what you call a group of hippos? "Bloats." You are welcome for this random tidbit of animal trivia.
Also interesting is that these large hippos, weighing between 2,500 to 5,500 pounds, do not swim but rather walk on the bottom of the water. They will hold their breath for roughly 5 minutes, and then use their webbed toes to push themselves again to the water's surface.
Guests may view the hippos on the Kilimanjaro Safari, Gorilla Falls Exploration Trail, and see them up close on the Wild Africa Trek. Oh no, I think I may see a hippo "wriggling his ears" – we better get out of here.
We round out our tour of the Gorilla Falls Exploration Trail with a visit with this Crested Coua. This beautiful bird almost looks like an animated drawing with its vibrant colors and unique facial markings.
The Disney Cast Members care for more than 26 species of birds just in the Gorilla Falls Exploration Trail.
Guests who take time to travel along the trails of Disney's Animal Kingdom truly feel as though they are transported to a different place and time. The special animal habitats and the beautiful landscaping, make these trails a "must" for each Guest visiting Disney's Animal Kingdom.
Interesting Animals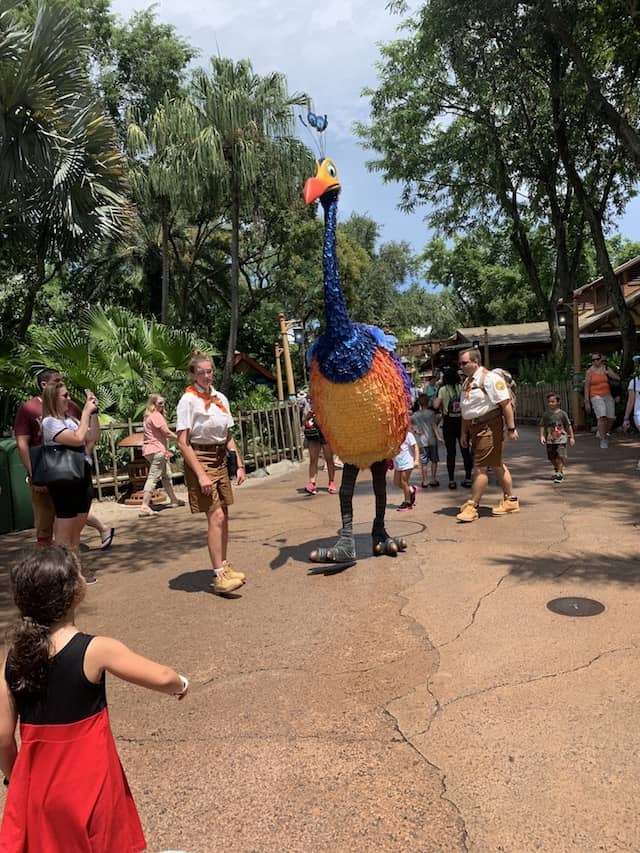 My son would love the next 2 stops on our tour with Dr. Penning. Meet Ghidra, a Komodo dragon who enjoys sunning in the morning and relaxing in the shade in the afternoon.
This is how he regulates his body temperature and also a pretty good Disney Park tip.
Pirate Tip:

If you have young pirates, start your Park days early and take a break in the afternoon if needed so your entire crew can enjoy a fun evening in the park.
No trip to our local zoo is complete until my son visits the "Animals of the Dark" exhibit to see his favorite animals, the bats.
Today, Dr. Penning takes us to see the Rodrigues Fruit Bats who are "hanging around waiting for your return."
Dr. Penning ends our tour with a fond "See Ya Real Soon" as Cast Members prepare to welcome Guests into Disney's Animal Kingdom on July 11th.
You can also enjoy a virtual tour of Disney's Animal Kingdom with Joe Rohde, view the addition of a baby zebra and a baby babirusa to the Animal Kingdom family.
Which animals were your favorite on the tour? What have been your favorite memories on your visits to Disney's Animal Kingdom? Share your thoughts with us on our Facebook Page.