Have you ever wanted to go on a "Behind the Scenes" tour in a Disney Park. Today, we can all enjoy a private, guided tour by two of Disney's Park Ambassadors to see beautiful "Behind the Scenes" views.
Our writing group was hoping to enjoy the "Keys To The Kingdom" tour at Walt Disney World later this month. These guided tours allow you to see different aspects of the Parks that other Park goers do not have access to.
Unfortunately, the "Keys to The Kingdom" tour among other special experiences have been canceled during the initial phased Park reopening.
Tours with Security Hosts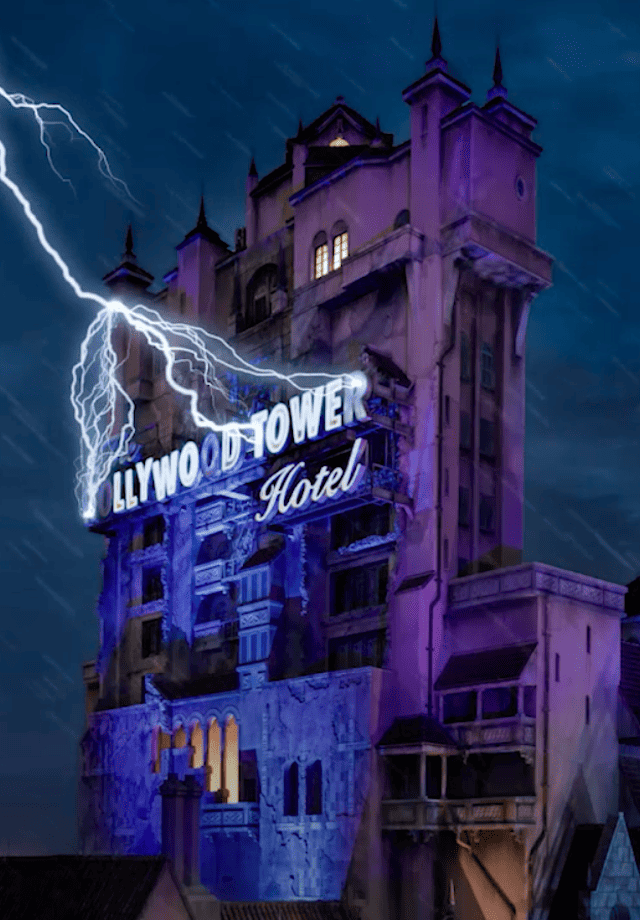 We have shared two fun posts where we followed along with Security Hosts at both Walt Disney World and Disneyland. It was so interesting to see the Security Hosts personalities as they shared empty Disney Parks.
Join Security Hosts to see the Parks like never before. And also join Security Hosts on another Disney adventure.
Join Disney Park Ambassadors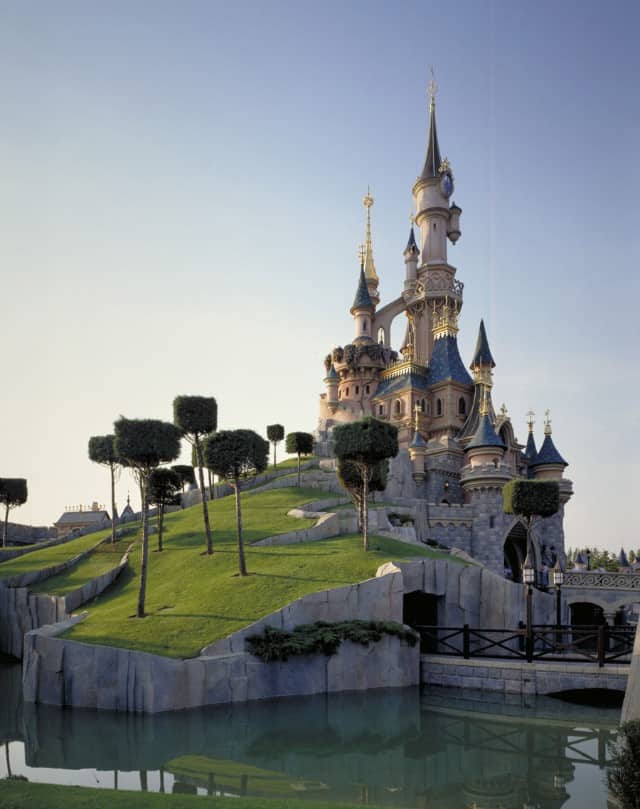 Today we are able to join a tour with Disney Park Ambassadors in Disneyland Paris as the Disney Parks prepare to reopen on July 15, 2020.
Park Ambassadors, Joana and Giona, are taking over the twitter newsfeed for Disneyland Paris to lead us on our guided tour of this beautiful Park.
Entering the Park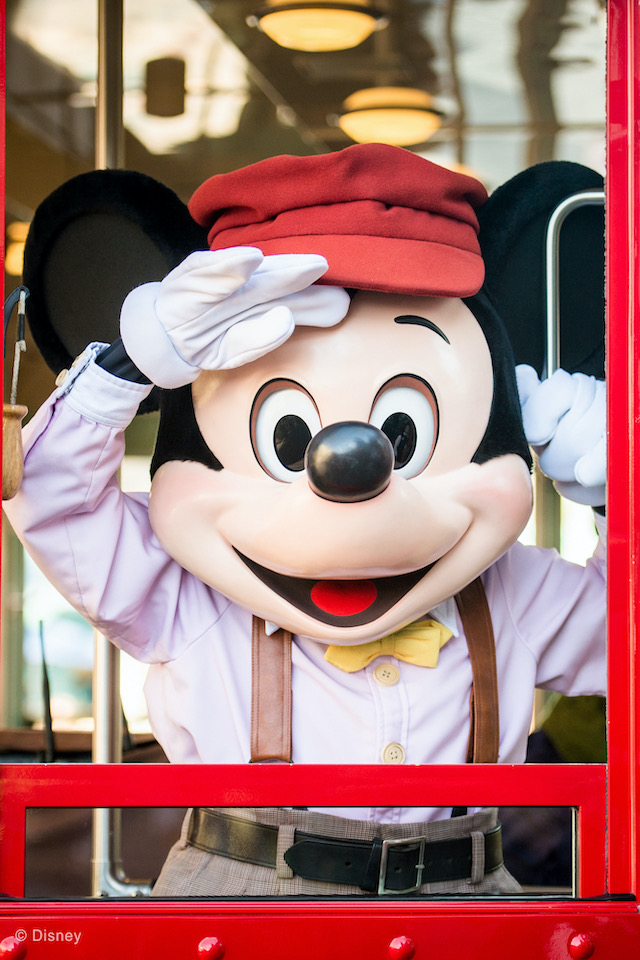 I'm not sure about you, but when I approach the entrance to a Disney Park I feel as if it is Christmas morning. There are also many feelings of excitement, anticipation, and eagerness to start the day.
I almost feel like Anna when she sings, "I don't know if I'm elate or gassy, but I'm somewhere in that zone" as I wait for my turn to walk through the open gates. I feel that same sense of excitement as we see our Park Ambassadors at the Park turnstiles.
Once they enter through the gate, they have the important task of deciding where to start their adventure first. Unfortunately, Character Locator does not yet include Disneyland Paris because KennythePirate would have a great touring plan for them to use.
Be sure to check out his touring plans for Disney World, Disneyland, and Universal though!
Dream Builders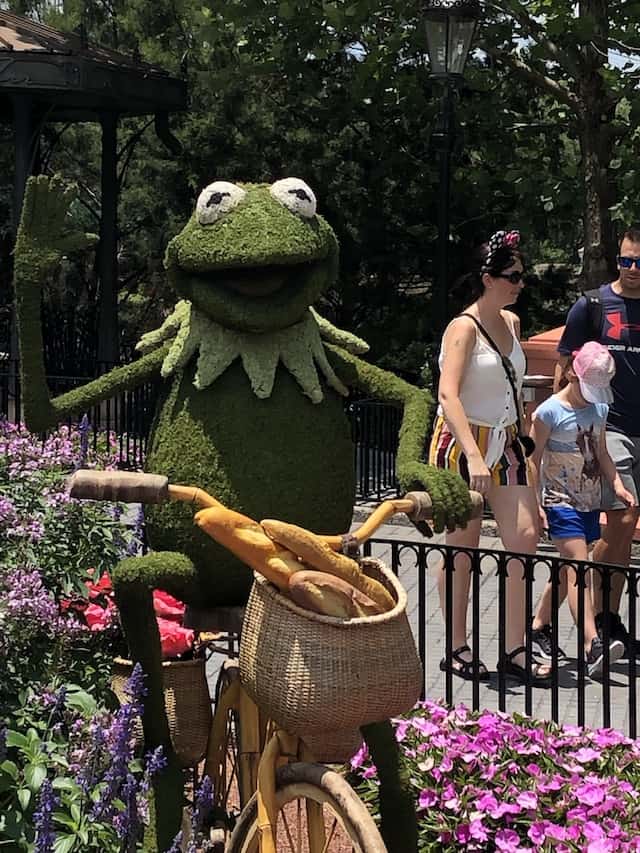 Disney Parks across the globe are known for their beautiful and clean Parks. It takes a diligent group of Cast Members at work to keep the Disney Parks beautiful even while the Parks have remained closed. We travel down Main Street with our Disney Ambassadors and meet a couple of the "Magic Keepers" who help to maintain the magic and beauty of Disneyland Paris.
I love this quote from Walt Disney regarding teamwork:
Dream Builders

"Whatever We accomplish belongs to our entire group,

a tribue to our combined effort."
The Disney Park Ambassadors then visit the Nature & Development team. The Disney Parks are breathtaking full of vibrant blooms and beautiful landscaping. When Parks are open, this hard working crew set to work after all of the Disney Guests exit the Park for the day. it looks like they have done a wonderful job keeping Disneyland Paris beautiful to welcome Guests in a couple of weeks.
A Dream Is A Wish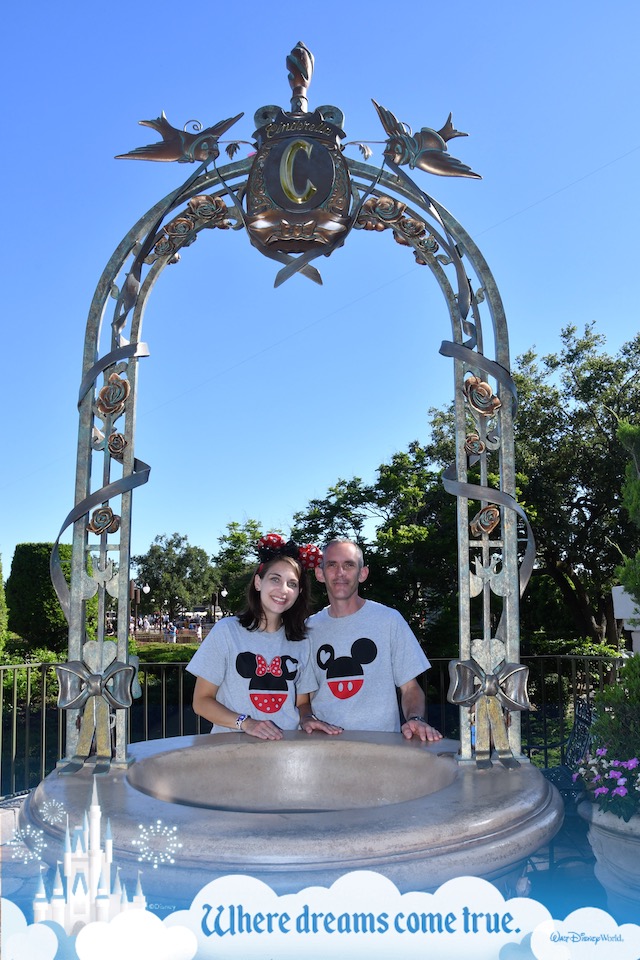 Just as Disneyland has the Snow White wishing well and Walt Disney World has a wishing well for Cinderella, Disneyland Paris has a wishing well for Guests both you and the young at heart to make their wishes in.
Our Disney Park Ambassadors take a moment to make a wish at the Sleeping Beauty wishing well. Do you think they may be wishing the Disney Parks ocould open up even sooner?
Walt Disney Studios Park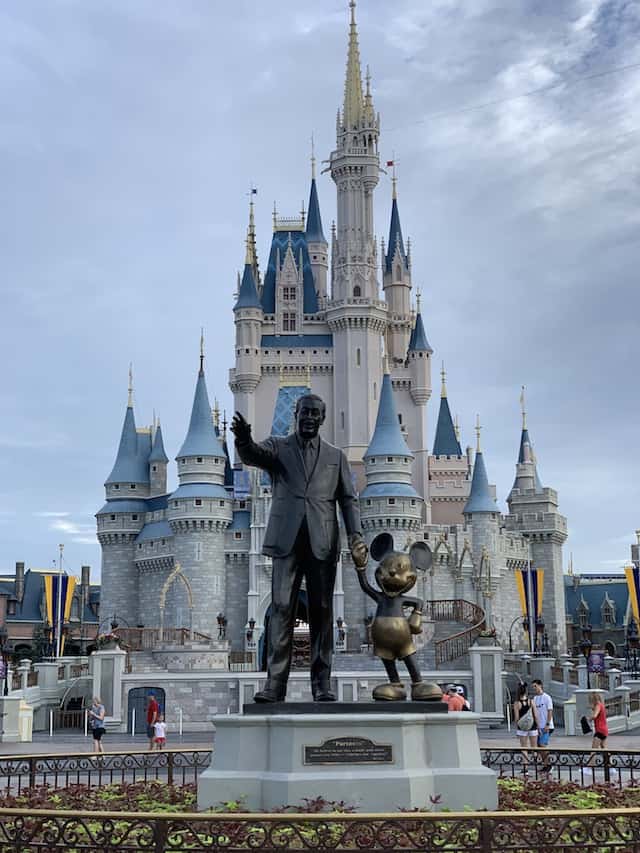 Our Disney Park Ambassadors leave Disneyland Paris and venture into Walt Disney Studios Park.
Here, Joana poses in front of the Parter statue of Walt Disney and Mickey Mouse. I absolutely love seeing the Partner Statues from across the globe.
The "Partners" statue was created by Blaine Gibson who is a Disney Imagineer and animator. He first created this statue for the Disneyland Resort in Anaheim, California in 1993. Since that time, this iconic statue has been displayed in the Disney parks across the globe:
Magic Kingdom in June 19, 1995
Tokyo Disneyland in April 15, 1998
Walt Disney Studio Lot, Burbank in December 5, 2001
Walt Disney Studios Park, Paris in March 16, 2002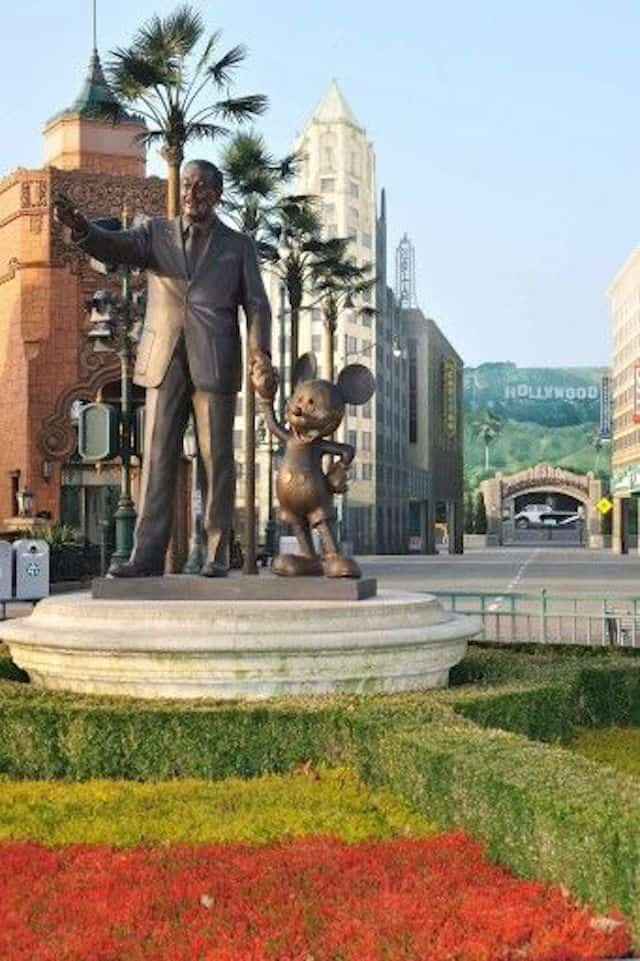 What is unique in this statue is that both Walt Disney and Mickey Mouse are holding hands truly as partners in creating the magic of the Disney Parks. It reminds me of one of my favorite quotes by Walt Disney:
"i only hope that we never lose sight of one thing…that it was all started by a mouse."

~Walt Disney
The statue stands 6'5 tall, but Walt Disney is only 5'10" tall. It is also interesting that each "Partners" statue has a different hue so that it blends in with the climate hues of the Disney Park.
Disneyland Resorts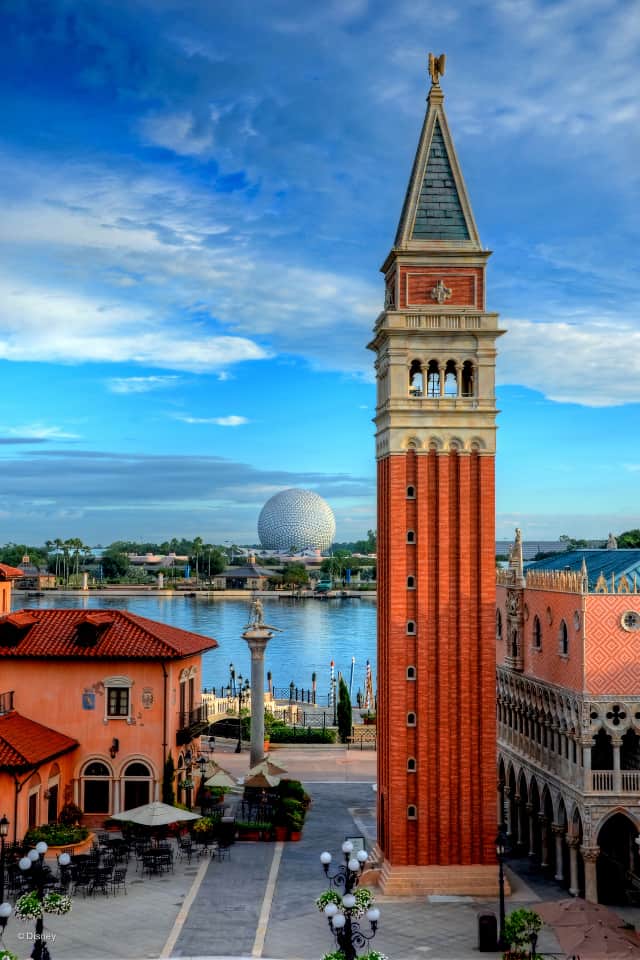 Our Ambassadors even take us to the check in on the Disney Resorts. Here Giona shows us the newest Disney Resort set to open, Disney's Hotel New York- The Art of Marvel. I know many Marvel fans would love to be able to experience this hotel once it opens.
We also see this beautiful view of the Disney Resorts as our Ambassadors give a special shout-out to the Resort Cast Members who "continue the magic for our Guests beyond the Parks!"
Conclusion of Tour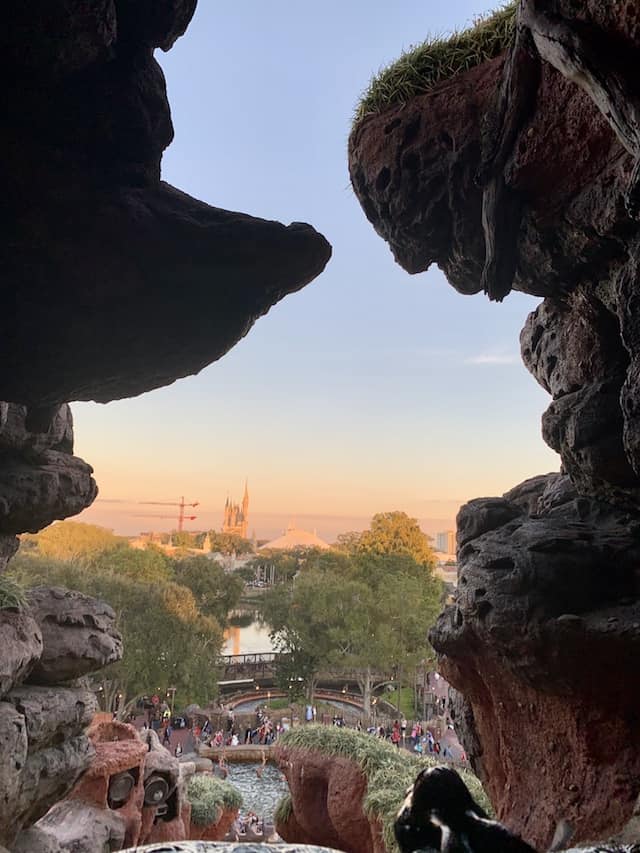 The tour ends with a visit to Buffalo Bill's Wild West Show with Mickey and Friends. Guests can visit this character dining experience to see how the West was won in this arena themed show. Guests are given a caste of Western American food of cornbread and chili. We wonder if they happen to use Walt's famous chili recipe for this special dining.
This is where our Disneyland Paris ambassadors leave our tour as they end their day, and the sun begins to rise on our Disney Parks. We hope that you have enjoyed this tour through Disneyland Paris. We can't wait to bring more scenes from the magic our own Disney Parks in a couple of weeks. As Mickey always says, "See ya real soon!"
Have you ever visited Disneyland Paris? What did you like best from this virtual tour? Share your thoughts with us on our Facebook Page.