Early this morning, Disney World updated their website to allow sales of tickets for 2021. Read on for details.
Today, June 28, all guests who hold tickets can make reservations to enter the parks regardless of their planned accommodations while visiting. Prior to today, only resort guests and annual passholders were able to book park reservations.
You can now purchase your tickets for 2021 here and start reserving your time in the parks for dates between January 1, 2021 and September 26, 2021.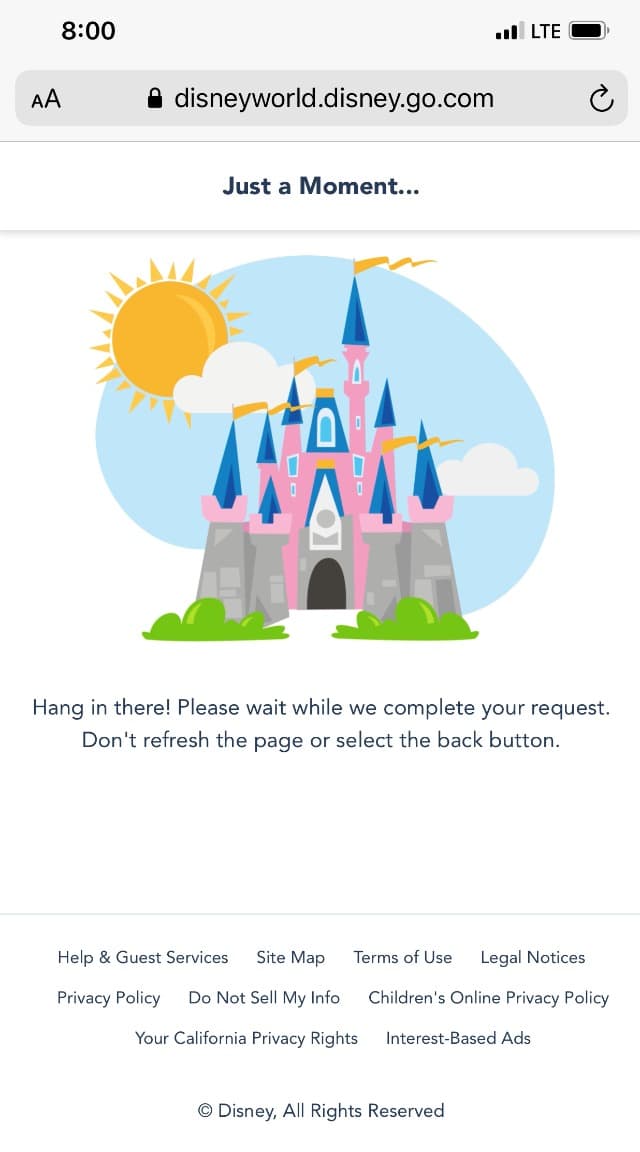 Not sure how to reserve time in the parks? Check out our step by step guide with pictures and these helpful tips for users who are experiencing difficulty.
You are able to view the park reservation calendar in order to verify that your chosen parks will be available prior to purchasing tickets.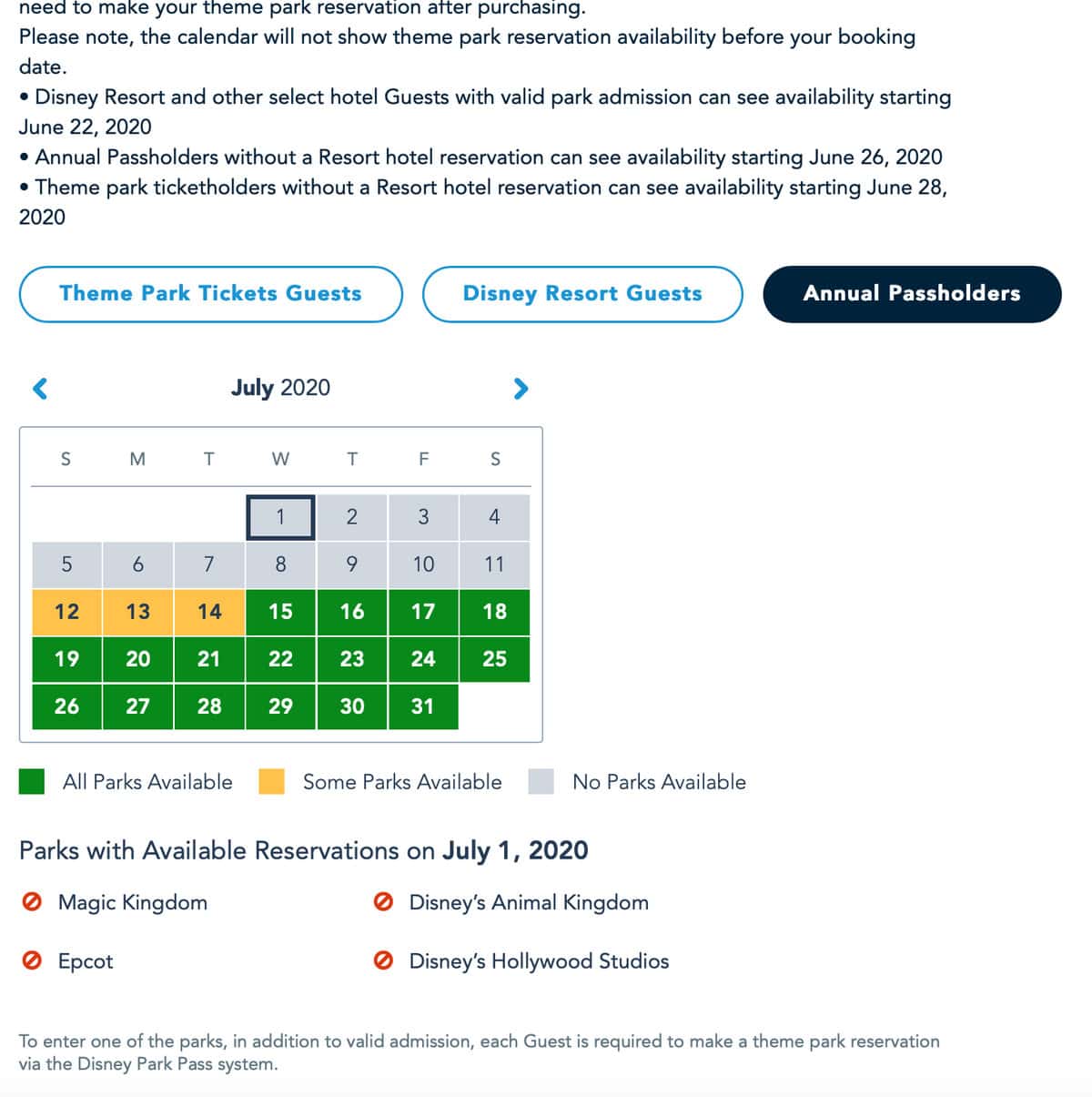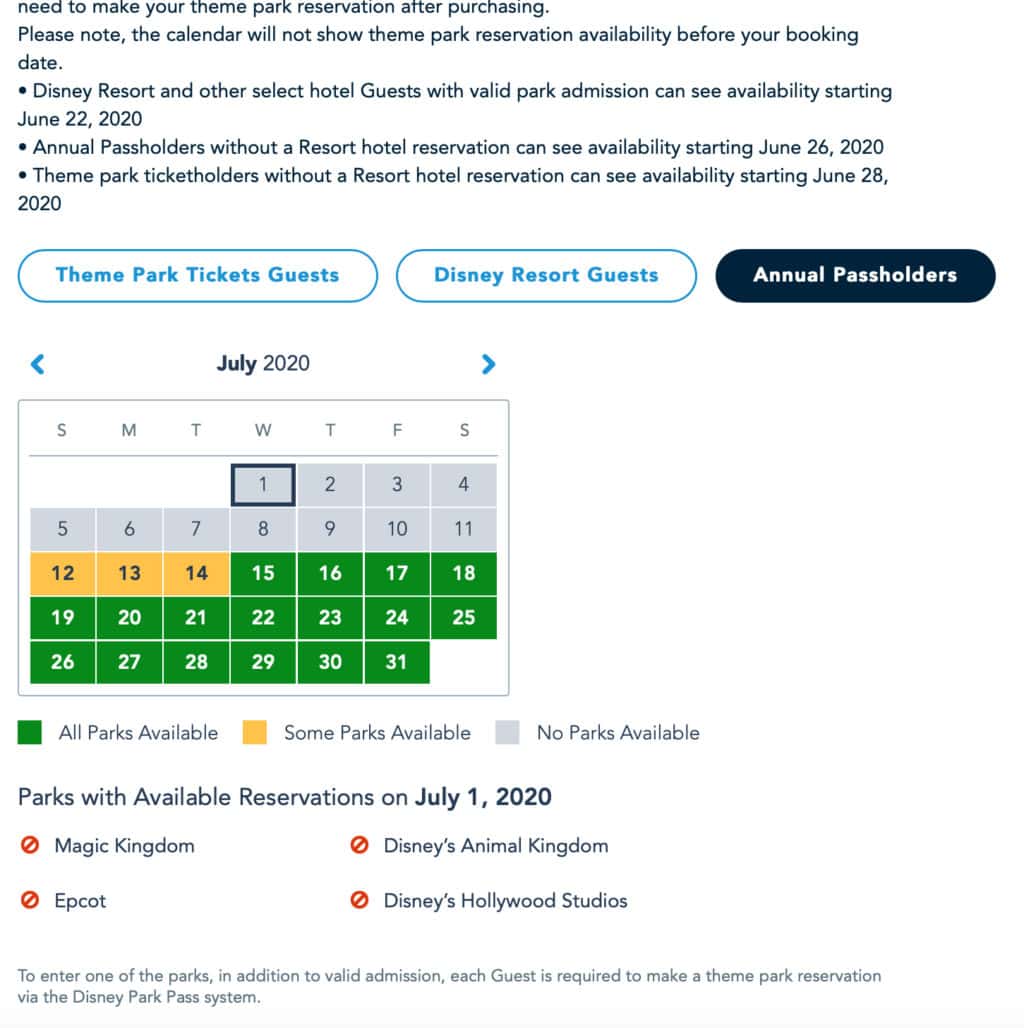 Ticket prices vary by date and start at $109 per day. You have the option to add park hopper to 2021 tickets. See the example calendar for a single day, one park ticket for January 2021 below: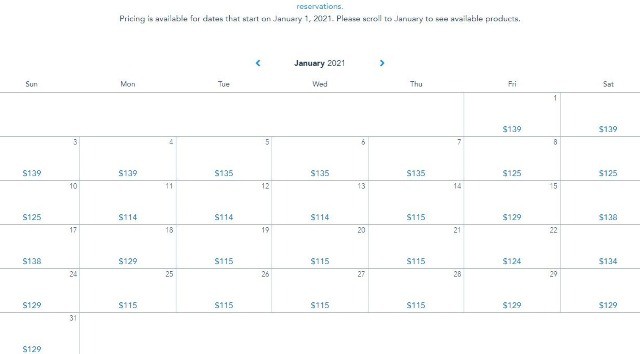 What about 2020 Tickets?
So far, ticket and annual pass sales for 2020 remain on hold. Disney's site says these will become available "later this summer." We will keep you updated on availability of those tickets as well.
Are you planning to visit Walt Disney World in 2021? You can book your package for resort stays online! This last week the phones were very busy, so if you can take advantage of this feature, that would be ideal.
This has been a busy, sometimes confusing week for Disney World goers, and we know you have questions! We are here for you. Be sure to comment on our Facebook page and join our helpful Facebook crew!
-Rebecca W Davis