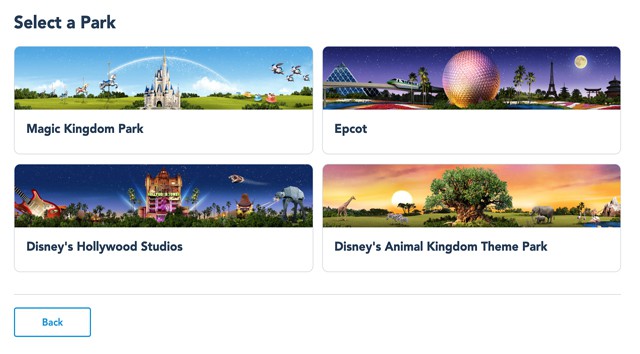 Getting error screens and castles? Waiting in orbit only to see your countdown bounce around? I followed a few tricks this morning while trying to obtain my park passes that got me into the system quickly!
Today is the day Guests with BOTH room reservations and tickets can obtain park passes. It's been a doozy but I survived, and I want to share some tips with you to help you get in the system at a much faster pace than I did.
First, we need to back up a second. Check out Susan's article for getting everything prepared for your Park Pass day, which I guess is the new thing instead of saying "my ADR day" or "my FP day."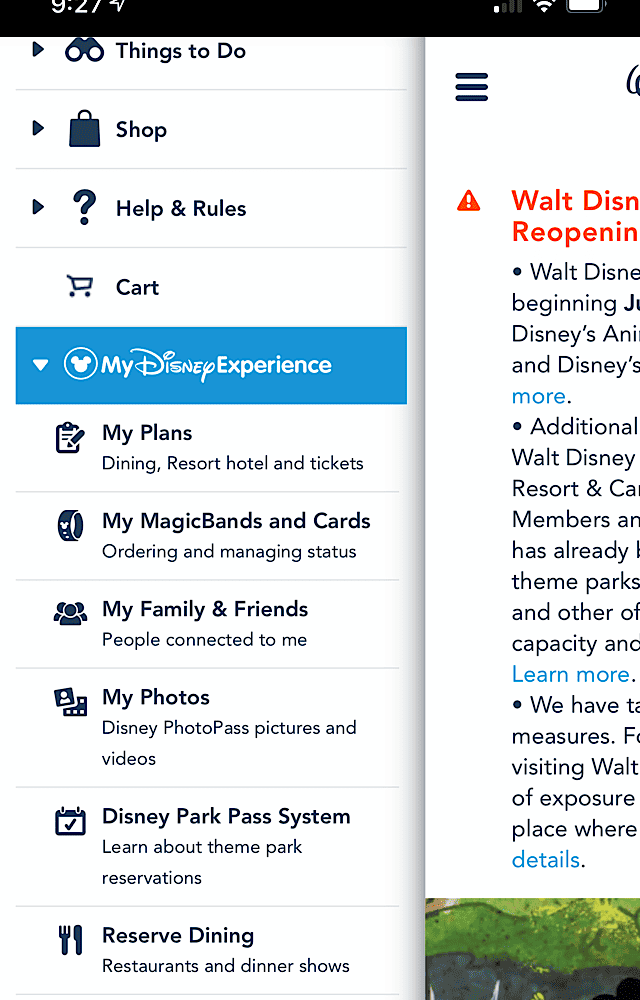 R.I.P. ADR day and FP day (at least for the time being).
Next, check out Rebecca's article showing you step-by-step instructions so that way you can see what it looks like and know what to expect.
Park Pass Day #1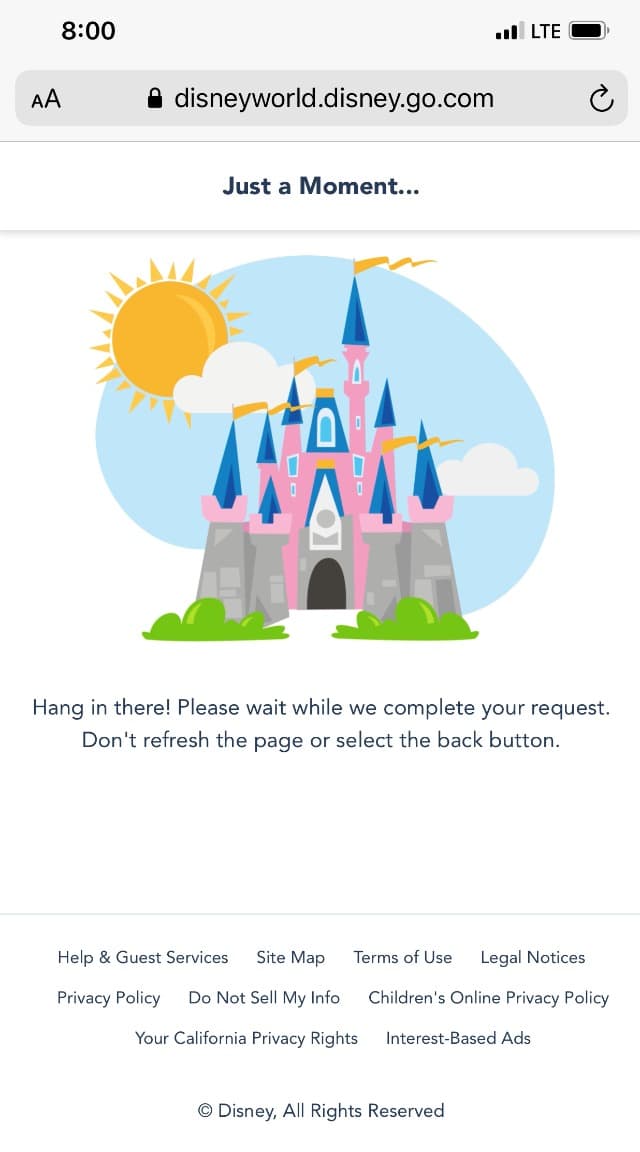 This morning was plagued with white error screens, castles, and spinning orbits that never actually got me into the system. A large group of about 8 of us were chatting back and forth, and almost everyone got in before me.
In fact, I had already had some reservations made for me! How sweet of my friends!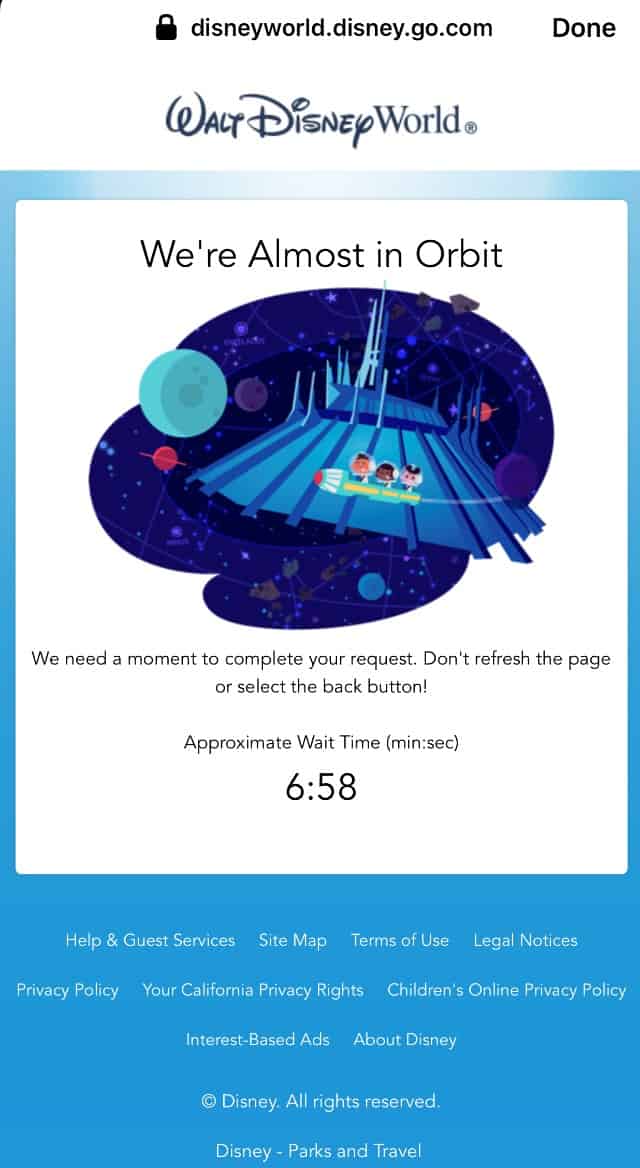 However, I still had a few more trips I wanted to get park passes for, and I wanted to get a look into the system! So I kept trying.
Now before I share my tips, please note these are tips that worked for ME. They may not work for you. There is not guarantee you will get into the system using my tips.
Tip #1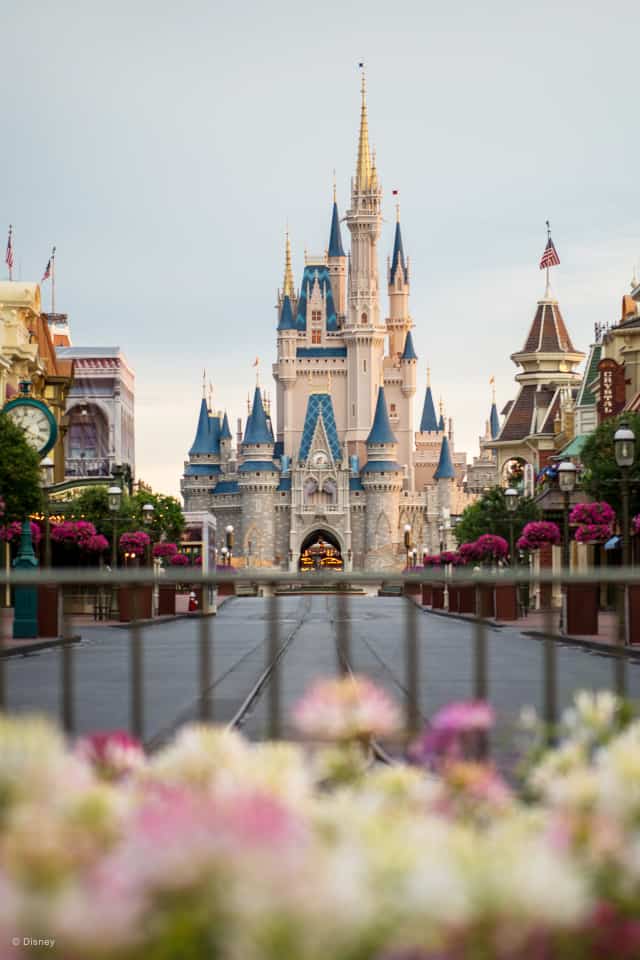 Download and use various web browsers. I was on Safari both on my phone and on my laptop for hours before it finally hit me to try a different browser. I switched to Chrome, and some of my friends were also using Firefox.
Pirate Tip: Download various web browsers BEFORE your Park Pass day. Sign in and have your login information remembered. play around with them so you know how they operate.
If at first you don't succeed, try with a different web browser!
Tip #2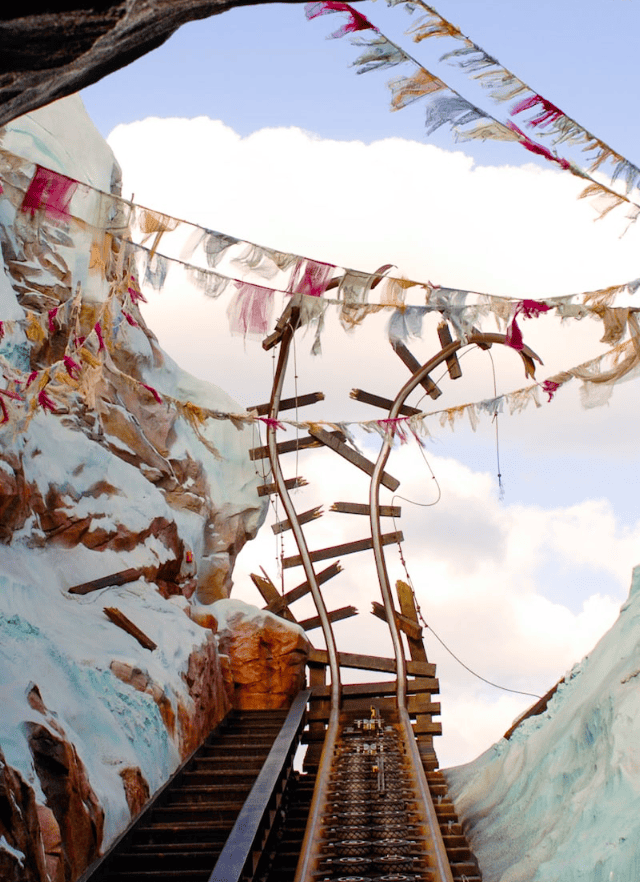 Go incognito. I tried a private browser on Safari for hours, switching back and forth between tabs and browsers. I was getting really frustrated that many of my friends were getting in, and I wasn't.
I'll be honest I'm not exactly sure what this does for situations like this other than it enables you to browse the internet without cookies or your data saving. However, it worked for me when combined with Tip #1 and the next tip…
Tip #3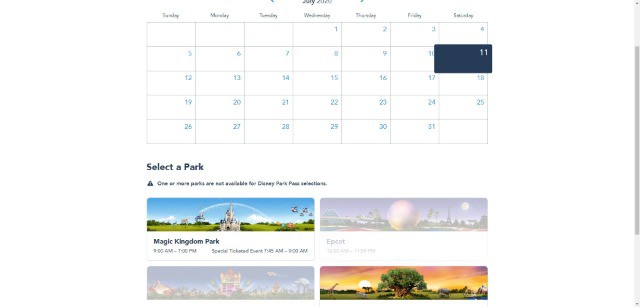 Use a link! Just signing into to the Disney World website and clicking through all the steps wasn't working. Either I saw castles when I tried to log in or I would get error messages.
I used this link, which is a direct link to the reservation system.
Now, when I used Chrome, and clicked the link above with special incognito powers, I was able to get into the system very quickly. In fact, I didn't even wait in the orbit this time.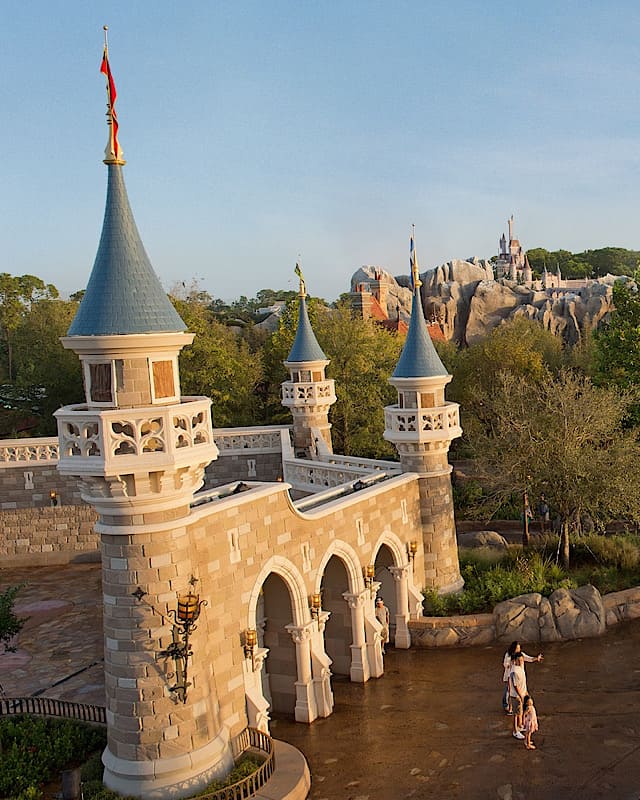 Finally, after hours of switching tabs, checking between my laptop and phone, and watching my countdown bounce around, I was able to get into the system!
So, if you haven't been able to get into the system yet today or will be attempting to get Park Passes this week, I hope these tips help you out! They certainly helped me.
Did you have success getting Park Passes? Did any tricks help you out? Share them with us on Facebook and with fellow KtP Crew Members!