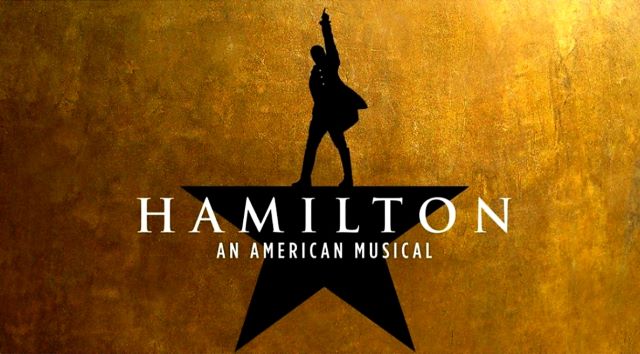 Are you as excited about being able to stream Hamilton as I am? Now you can watch a sneak peek to tide you over.
Hamilton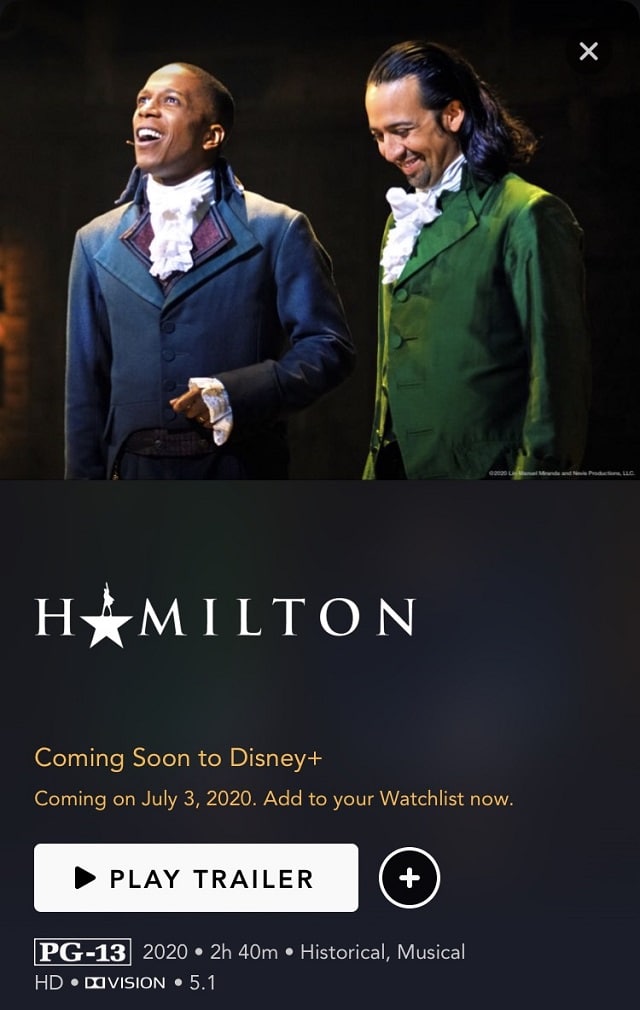 Hamilton is an extremely popular musical inspired by Ron Chernow's 2004 Biography Alexander Hamilton. The musical follows the story of founding father Alexander Hamilton, but with a bit of a twist.
Hamiltonmusical.com describes the show as being "the story of America then, told by America now (2020). Hamilton has received much acclaim including the Pulitzer Prize for Drama as well as Tony and Grammy awards.
It is unsurprising that the show has a huge fan base. It has received rave reviews and has been touted as the catalyst for a revolutionary movement in theater.
Debut on Disney Plus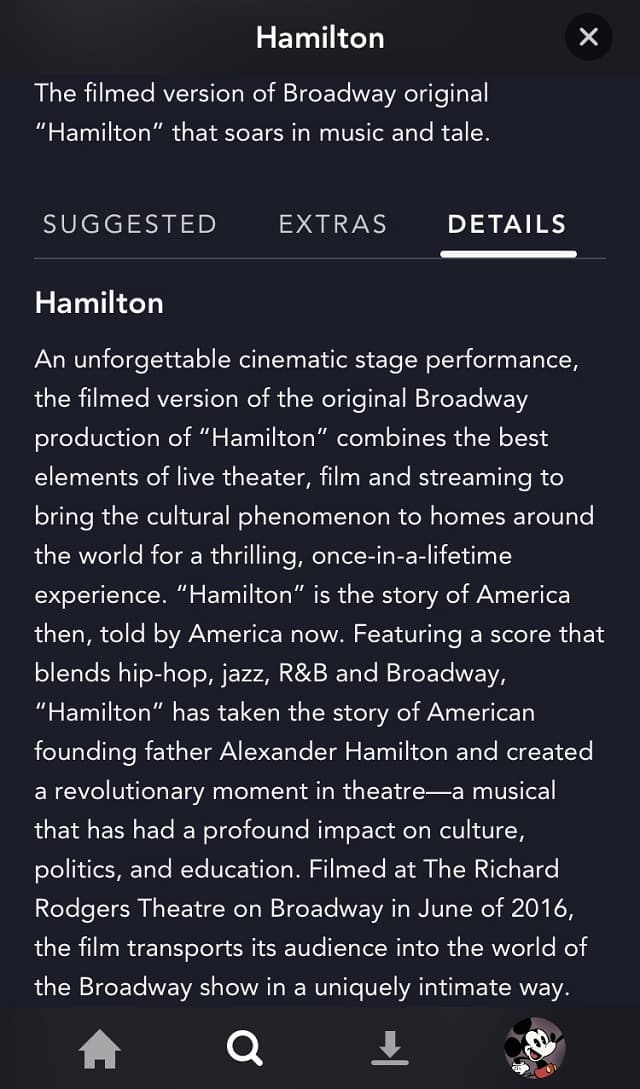 Hamilton's popularity on the stage led producers to film it for theatrical release. Film crews made the magic happen at The Richard Rodgers Theater on Broadway.
Disney+ initially planned to release the film on its streaming service in October. However, the streaming service has changed the date, and now Hamilton's launch is on July 3rd, 2020.
Disney+ Will Launch Hamilton On July 3.
You won't have to "Wait for It" for much longer. Soon fans will be "Satisfied."
However, if you want to stream it, you will need to subscribe to Disney+. It looks like the free 7 day trial option has quietly vanished from Disney+'s options.
Sneak Peek
Yesterday, Disney took to Instagram to bring fans Hamilton's official trailer. You can click play to watch it for yourself!
Alternatively, you can view the trailer on Youtube. Click here to see it!
If you already subscribe to Disney+, you can also watch the trailer in the platform. Search for "Hamilton," and you will have the option to play it.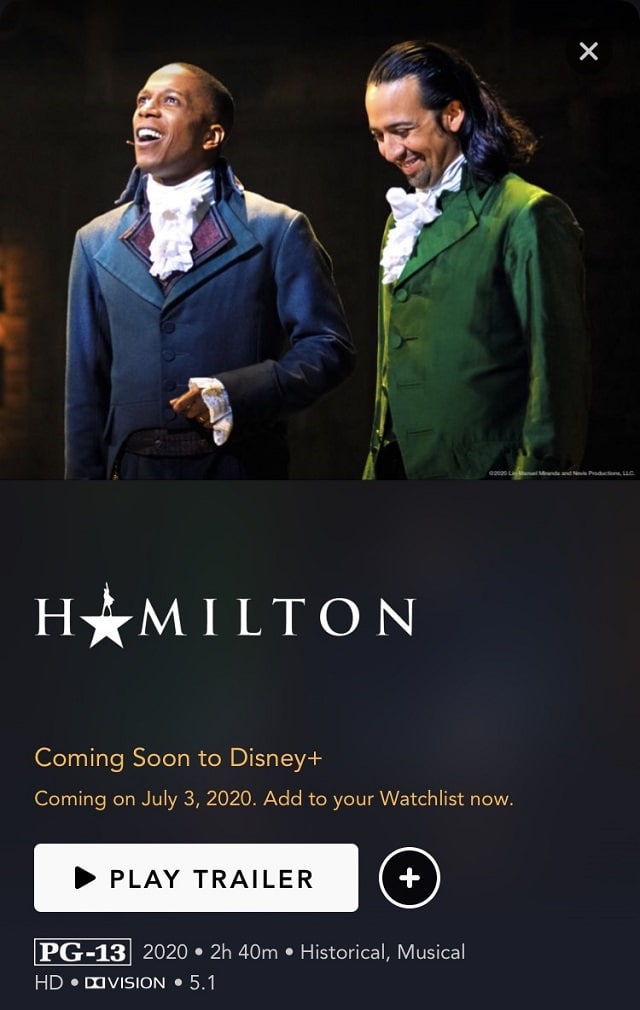 I for one am excited to stream Hamilton "Non-Stop" once July 3 rolls around. Afterall, can anyone really "Say No to This?"
Are you so excited for Hamilton to stream on Disney+ this summer?! Have you seen the performance live before? Share your thoughts of the production with us on Kenny the Pirate's Facebook page. You can also join our planning group and continue the discussion there!