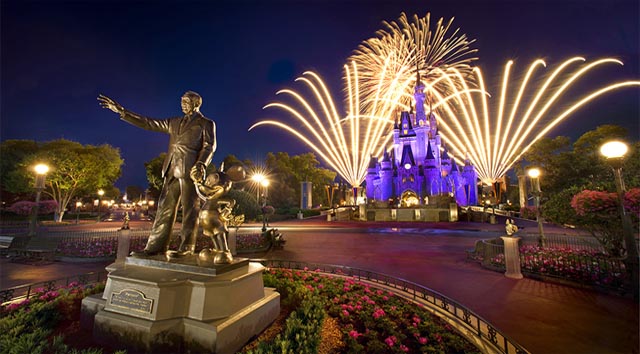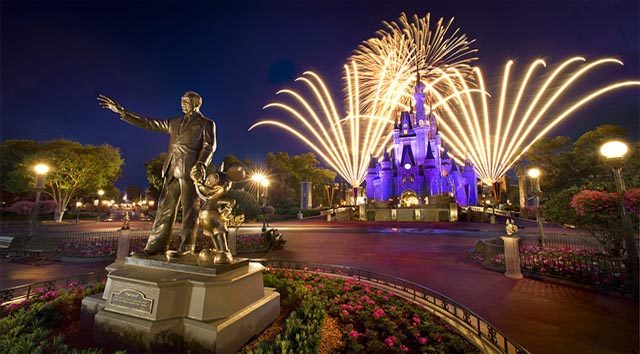 You may already have heard that Walt Disney LOVED chili. He was raised in Marceline, Missouri, but as an adult, he continued to prefer the familiar dishes from his childhood. Disney has shared Walt's favorite chili recipe so you can eat like Walt at home!
One of Walt Disney's favorite foods was chili. As his wife Lillian once stated, "he liked basic foods. He loved chili." Walt would try chili everywhere he went, but he was just as happy to eat at home as well.
According to Marcy Smothers, author of Eat Like Walt: The Wonderful World of Disney Food, "Walt often ate at home on a TV stand with his family."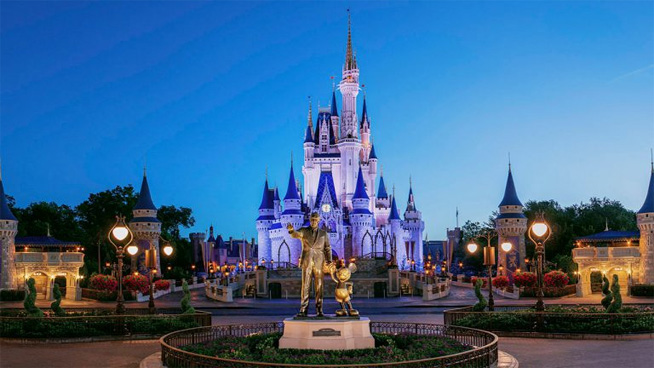 "Lillian arranged with Walt's secretary to call and report what Walt had for lunch, 'because when he didn't like the dinner, he often used the excuse he had it for lunch," Smothers wrote.
Walt liked chili so much, he was even happy to eat it from a can! However, he enjoyed fresh chili from either home or the Disney Studio Commissary as well.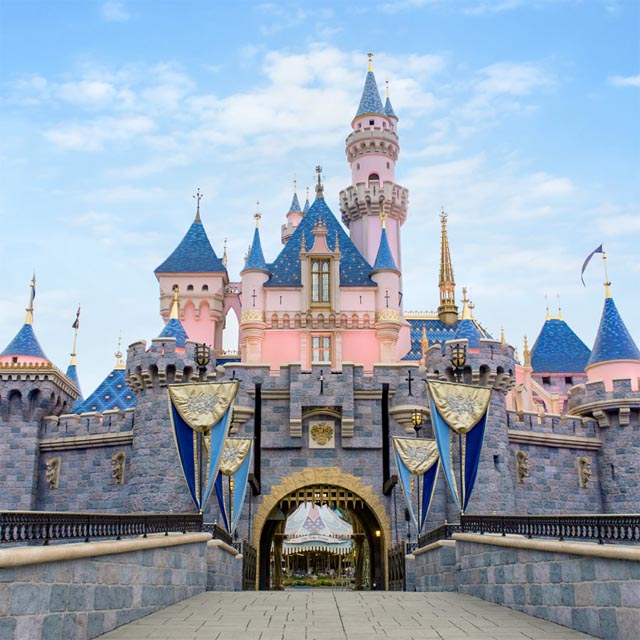 Two recipes have emerged from Walt Disney archives marked "Walt's favorite foods." These recipes give us a taste of the chili Walt loved so much!
The exact dates of the recipes are unknown, but one of them is marked revised on March 25, 1958.
The earlier recipe is believed to be the one shown here.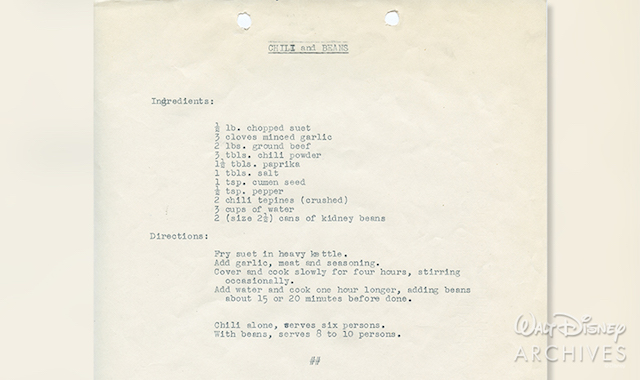 The main meat ingredient here is suet, a hard part of beef or mutton. This was often replaced by ground beef, as seen in the second recipe.
Another clue that this was the earlier recipe? It asks for more spices. Walt preferred mild foods, so it would make sense that this recipe was altered to include fewer spices, as seen in the second recipe.
Here is the recipe believed to be Walt's preferred meal: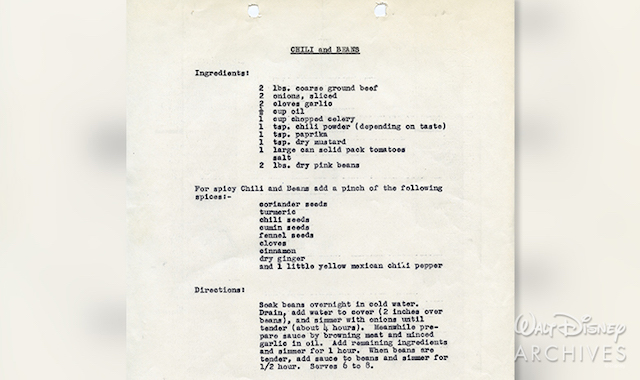 This recipe is more updated, using ground beef as the meat, and even includes an option for making it spicier, if desired.
Guests who enjoy chili can enjoy at Disneyland or Walt Disney World, most notably on one of the many chili dogs offered at restaurants around the resort. Check out Character Locator's Menu Feature to find chili at all of your favorite restaurants!
Did you know that Walt's Famous Chili is still on the menu at the Disney Studio Commissary every day? Those lucky employees and can enjoy Walt's favorite meal daily!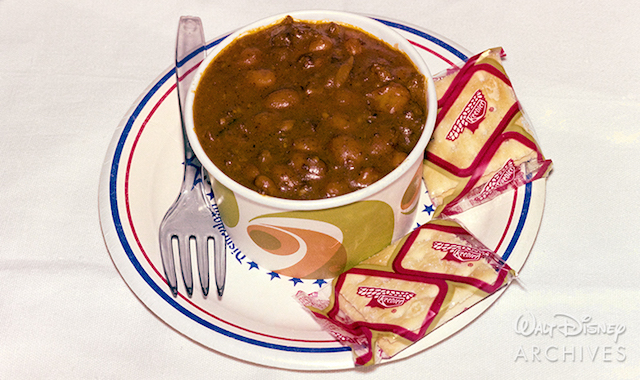 If you really want to eat like Walt, make sure to serve your chili up with lots of crackers, as seen above in this picture from Disneyland of Walt's meal in 1976. Walt would often fill his pockets with crackers so he always had enough.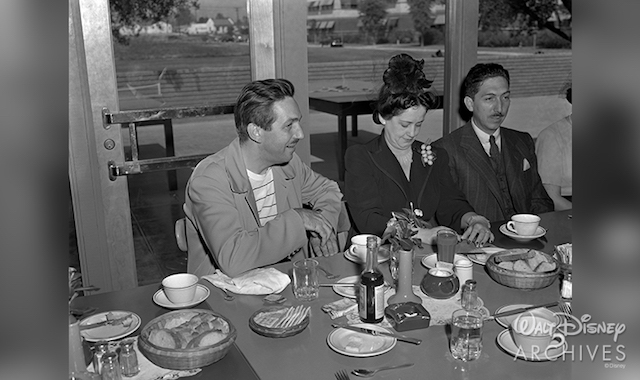 In this photo, Walt is shown in the Studio Commissary in 1942. There is a plate of Walt's beloved crackers in the center of the table. I wonder if any made their way into his pockets?
For more information on Walt's favorite foods check out Eat Like Walt: The Wonderful World of Disney Food by Marcy Smothers. Marcy researched the Walt Disney Archives' collections to learn more about Walt, the foods he loved, and their influence on the Disney Parks.
If you try Walt's favorite chili recipe, we'd love to hear your thoughts! Let us know how it is and leave your pictures on Kenny the Pirate's Facebook Page, or join our crew and continue the discussion.
Jamie Fonseca
Are you planning a vacation? Reach out to our trusted travel agency sponsor Authorized Disney Vacation Planner
Mouse Class Travel
!