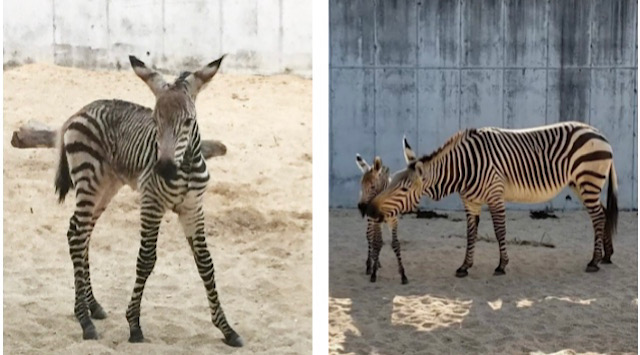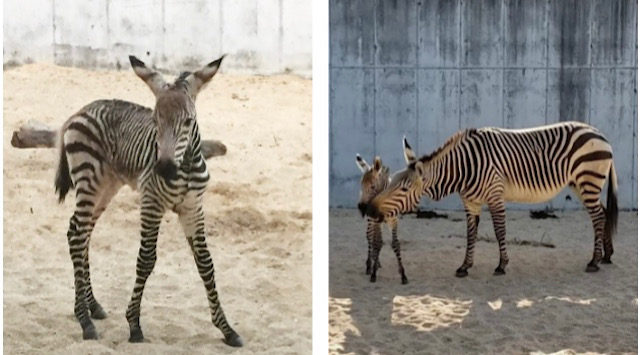 What's black and white and adorable all over? Animal Kingdom's newest addition, of course!
Even though Walt Disney World is currently closed, that doesn't mean everything there has shut down! Disney's Animal Care Team continues to care for the animals at Disney's Animal Kingdom.
Just yesterday we learned about a new baby porcupine that was born in February. The Animal Care Team is having a lot of fun with this sweet porcupette!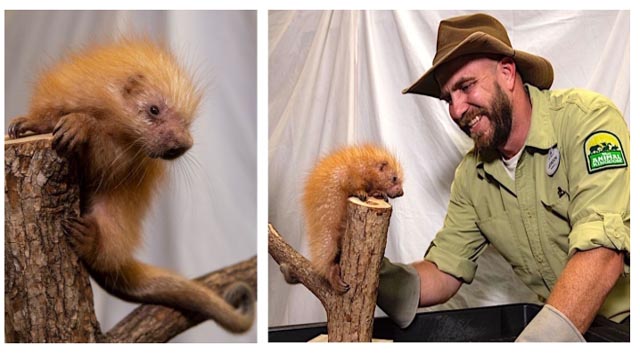 Today we learned about the newest member of the Disney World Family, and she couldn't be sweeter!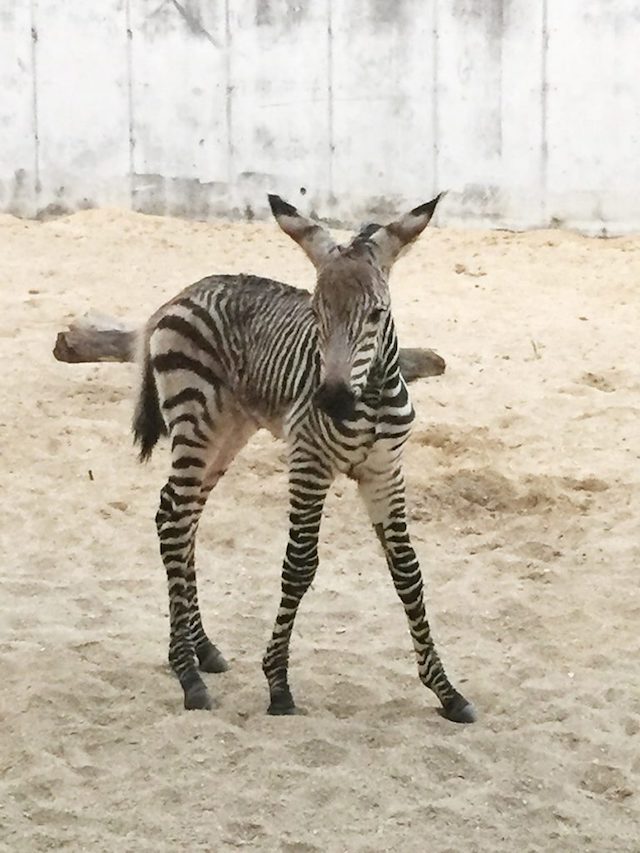 A Hartmann's Zebra Foal was born in the early hours of the morning on Saturday, March 21. This is the third zebra foal to be born at Animal Kingdom this year!
The baby was born to first time Mom, Heidi.
It's a girl!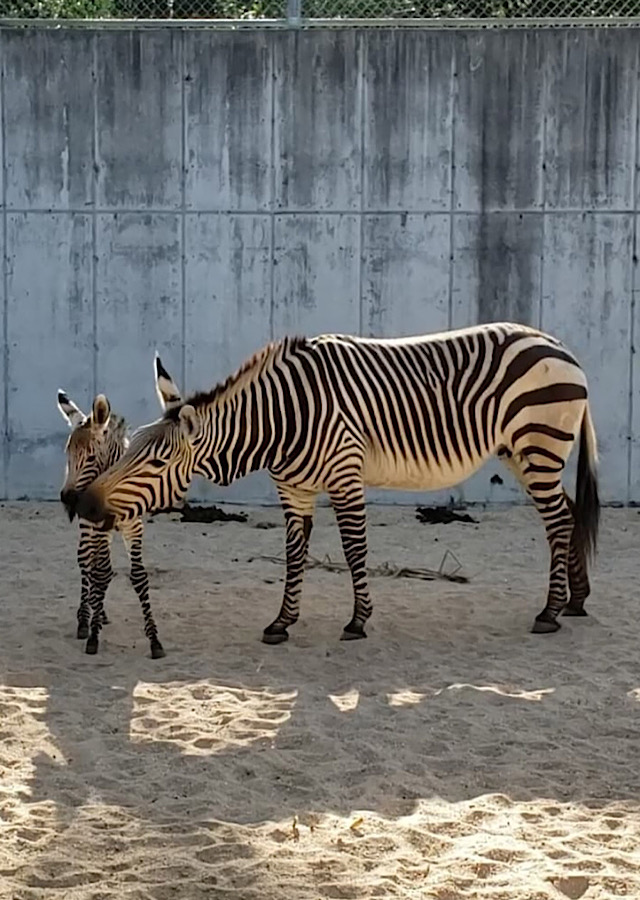 The foal has yet to be named. She is healthy and strong and weighs 65 pounds. She was even standing within 30 minutes of her birth!
The baby has long legs and is super active and curious.
We even got a glimpse of some sweet mother-daughter bonding time!
The baby foal is playful as she runs around her mother.
Mom Heidi is attentive and caring. She is spending a lot of time nursing her new baby.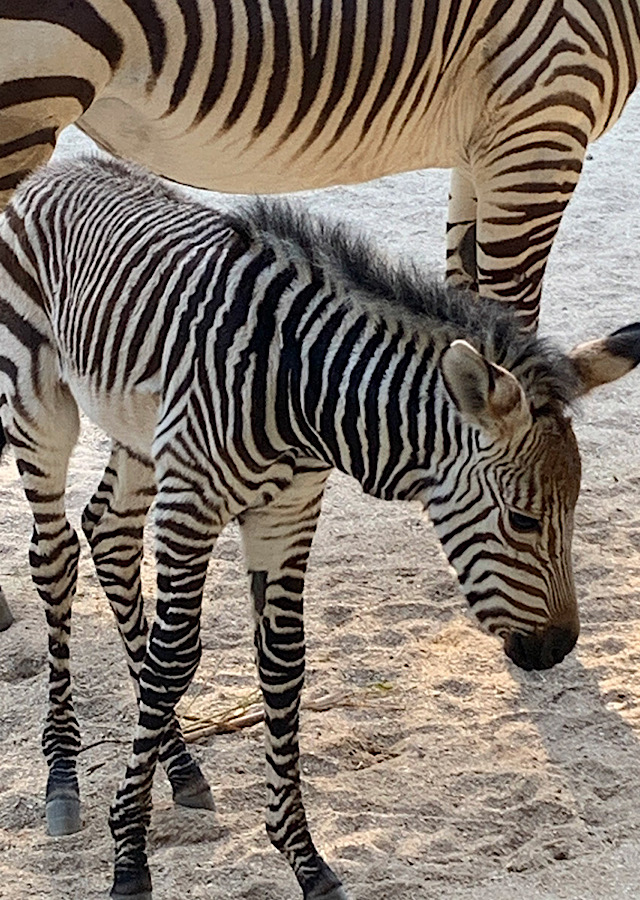 This bonding time is incredibly important for both mom and baby. A young baby will imprint its mother's scent and memorize her unique leg markings. This is how the baby can find its mother in the herd!
After a few weeks, when their bond is strong, the pair will be introduced into the Kilimanjaro Safari savannah. I hope to be lucky enough to spy the pair on my next trip to Disney World!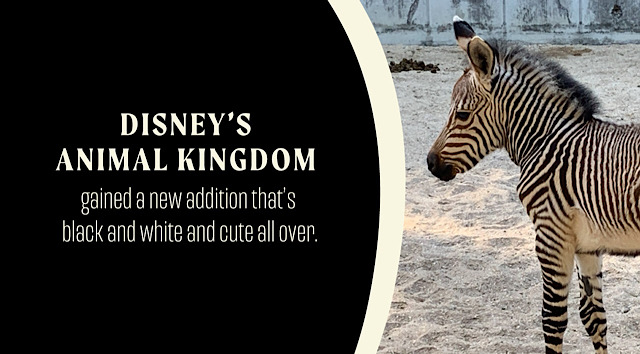 The foal was born as part of the Species Survival Program (SSP). This program is overseen by the Association of Zoos and Aquariums (AZA). The AZA supports responsible breeding and genetic diversity of thousands of species of animals.
Hartmann's Zebras are found in sub-Saharan Africa and are a vulnerable species due to habitat loss and hunting. We're so glad Animal Kingdom is supporting this beautiful species!
If you could choose a name for this adorable new zebra, what would it be? Let us know on Kenny the Pirate's Facebook Page, or join our crew and tell us there!
Jamie Fonseca
Are you planning a vacation? Reach out to our trusted travel agency sponsor Authorized Disney Vacation Planner
Mouse Class Travel
!