Animals are a vital part of Disney Parks. Ever wonder what goes into taking care of them? Disney offers fun facts and educational information on how they do just that!
We have been sharing a variety of online educational experiences recently. While you're waiting for your next trip, there are creative ways to pass the time. Disney STEAM classes and Imagineering in a Box are some great resources to start.
Caring for Animals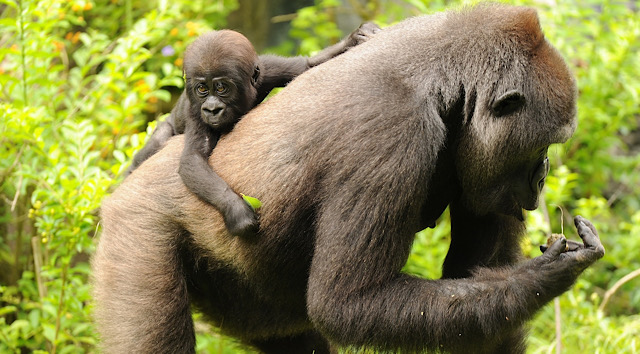 For science enthusiasts and animal lovers everywhere, Disney offers wonderful environments for each of their animals. Animal caregivers seek to provide animals an environment closest to their natural habitats.
It is evident in every detail that Disney truly cares for its animals. Disney animal caregivers seek to increase their physical activity, give them real choices, and encourage them to display natural behaviors.
Disney has been very generous sharing extra content on its websites and Disney+ platform. Did you know that Disney owns majority share in Discovery? That fits perfectly with its passion for animals.
Disney World is home to a variety of animals throughout the parks. Check out a sampling of animals you can learn about, and view on your new Disney World visit.
Rhinos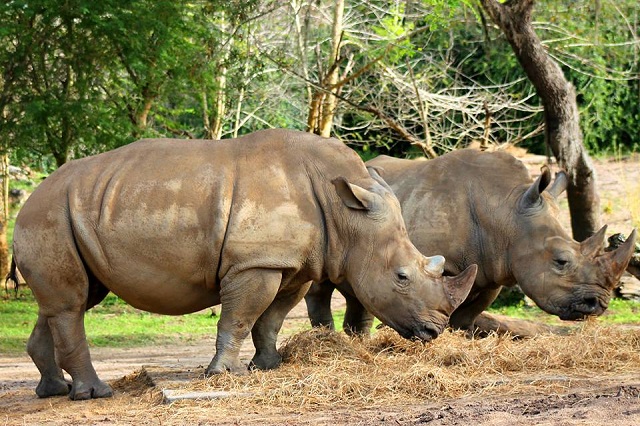 Did you know rhinos are the second-largest land animal? Disney cares for both white and black rhinos. If you're interested, they also offer Up Close with Rhinos tour for $40 per person. You can add that to your list of things to check out on a future trip!
Elephants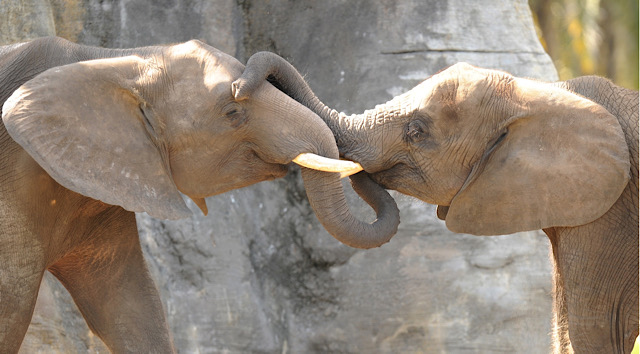 Elephants can explore 7 acres featuring mud wallows, rocks to rub against, and a variety of natural plans. They even have 3 pools deep enough for swimming!
Elephants are so intelligent they even participate in their own health care.
Invertebrates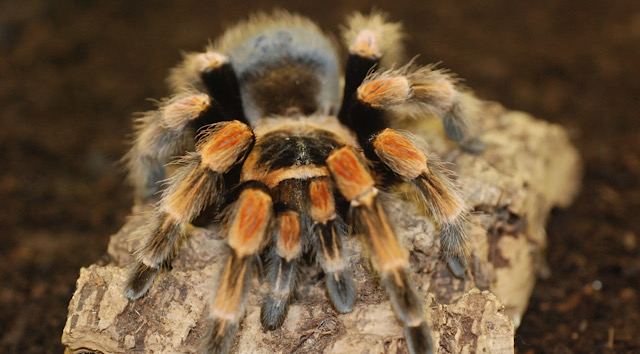 View various invertebrates at Rafiki's Planet Watch including creepy tarantulas and other insects. Check out The Seas Aquarium at Epcot for several invertebrate sea creatures.
Did you know that invertebrates help keep us alive by pollinating plants, controlling pests, and keeping soil healthy?
Hippos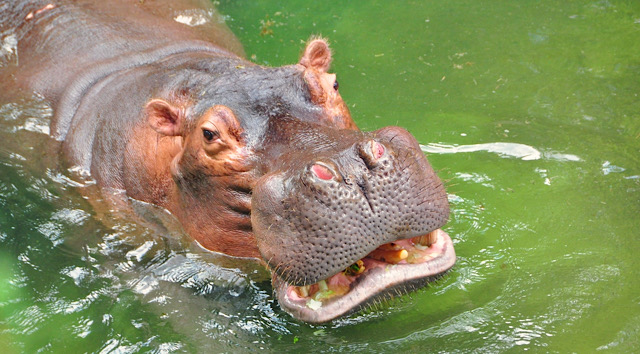 Hippos live in groups called "bloats." They live in the rivers and lakes of the Sub-Saharan African region. An adult hippo weighs between 2,500 and 5,500 pounds! Did you know that they don't actually swim? They walk along the bottom of the water and can hold their breath for up to 5 minutes.
Horses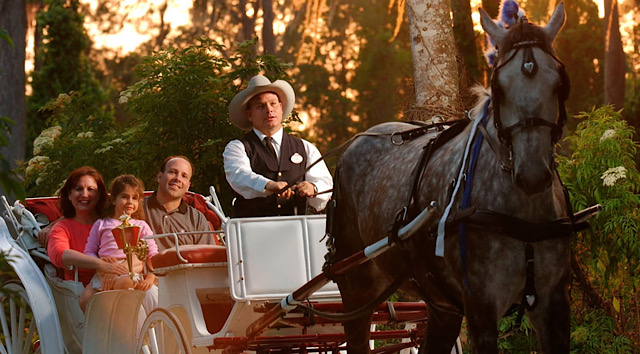 Disney World loves their horses. You'll see horse-drawn carriages on Main Street U.S.A. in Magic Kingdom, Port Orlean Resort, and Fort Wilderness Resort and Campground.
Did you know Disney World has its own ranch? Tri-Circle-D Ranch takes care of a variety of breeds including Quarter Horse, Percheron, Paint, Gypsy Vanner, Clydesdale, Belgian, Appaloosa, Arabian, and adorable Shetland ponies.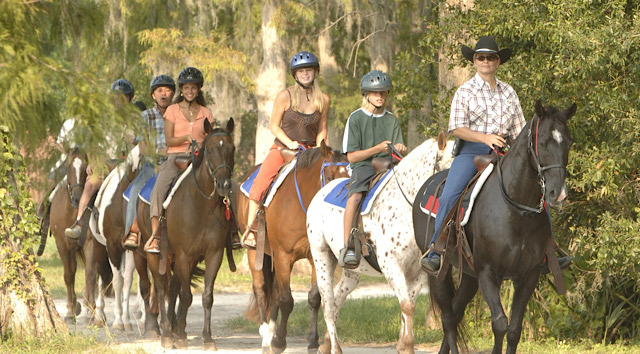 Horses at Disney World have their own team of animal care experts including ranch hands, veterinarians, blacksmiths, and nutritionists. On your next visit, you can take a horseback ride for $55.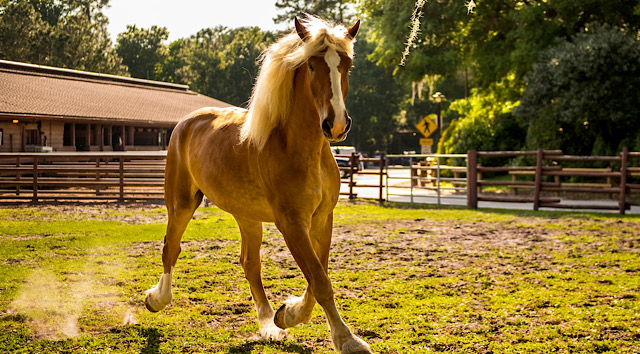 Giraffes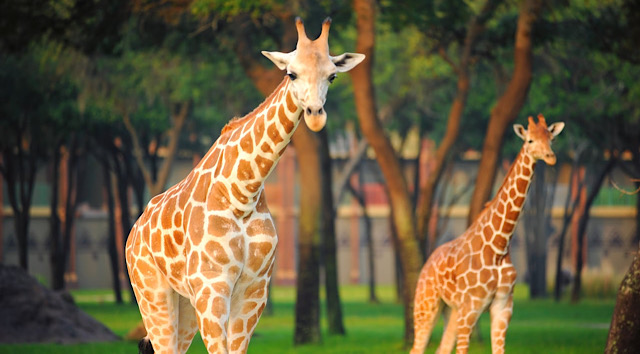 Giraffes can be seen on the Kilimanjaro Safaris attraction, Savor the Savanna and Wild Africa Trek Disney Tour. Giraffes also graze the savannas near Jambo House and Kidani Village at Disney's Animal Kingdom Lodge.
Disney's giraffes roam the savanna and browse for food. They have been known to be curious and come up close to Safari vehicles which is always an unexpected treat.
Flamingos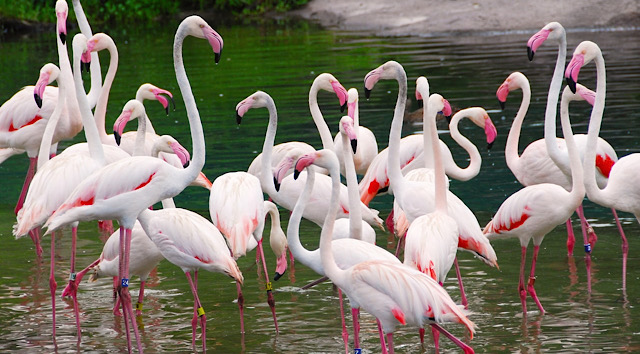 At Disney's Animal Kingdom, flamingos can be seen on the Kilimanjaro Safari and under the Tree of Life. Disney's animal experts moisten mud to encourage nesting during the breeding season.
Flamingos feed on crustaceans which is where their pink color comes from. Did you know flamingos are actually born a light gray color?
Disney Birds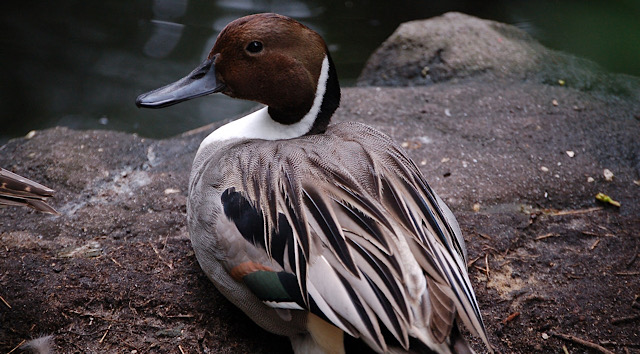 Did you know Disney designates one-third of Disney World Resort, which isover 8,000 acres, as protected land for wildlife? Many birds use this land when they migrate in winter. They also breed here.
A few of the migrating birds are the Bar-Headed Geese, White Storks, and Northern Pintail Ducks. I love watching birds when I eat at Animal Kingdom's outdoor dining area near Flame Tree Barbecue Restaurant.
Sea Turtles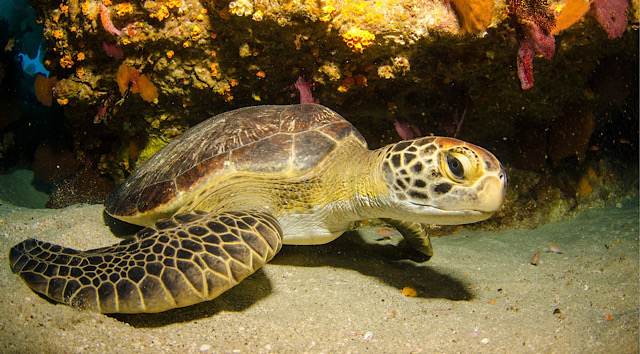 The Seas with Nemo and Friends at Epcot hosts a huge assortment of sea life. Get close up with clownfish, sharks, and more in the massive 5.7-million-gallon saltwater aquarium.
Sea Turtles live in warm oceans throughout the world. They feed on coral reefs and travel long distances to breed. Disney offers a rehab program for injured and ill local Sea Turtles also.
Coral Reefs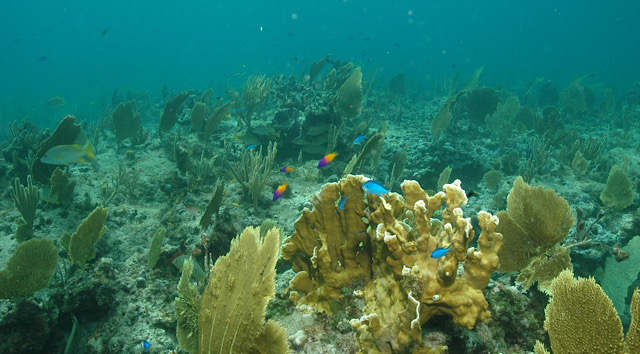 Discover the colorful undersea world of coral reefs, which cover less than 1% of the ocean floor, but are home to 25% of all ocean species. Disney explains that corals are tiny animals called polyps that are related to sea anemones and jellyfish.
At Epcot, you can view the amazing coral reef and the animals living there.
Educational Opportunities at Home
Disney is offering various online learning activities. They have created an educational and informative look at how they care for animals and so much more on disneyanimals.com.
Disney also has a DisneyNOW App, which features not only shows and games, but they've recently added videos on your favorite Disney animals. Check out the adorable promo video below.
On DisneyAnimals.com you can learn more about Disney's animals, including details on each species as well as the wonderful Disney Cast Members who care for them.
DisneyAnimals.com is also an informative source for Disney's conservation efforts to save and protect these precious animals.
Further Your Learning
After learning about these fabulous animals, how can you apply this newly gained knowledge? Jamie wrote about a terrific way to do just this through writing prompts.
Animal Arts and crafts are a fun extension of learning also. Marisol wrote about creating Baby Yoda here. You could use this information to make your favorite animals.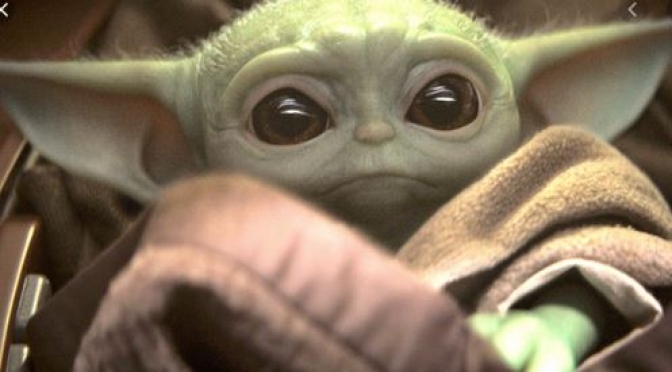 Animal Experiences For Your Next Visit
On the Caring For Giants Tour, you can get a closer look at Disney's elephants, including how Disney takes care of them (currently $30 per adult).
Savor the Savanna: Evening Safari Experience gives you a private guided tour while enjoying African-inspired cuisine too, including regional beer and wine (currently $169 per adult).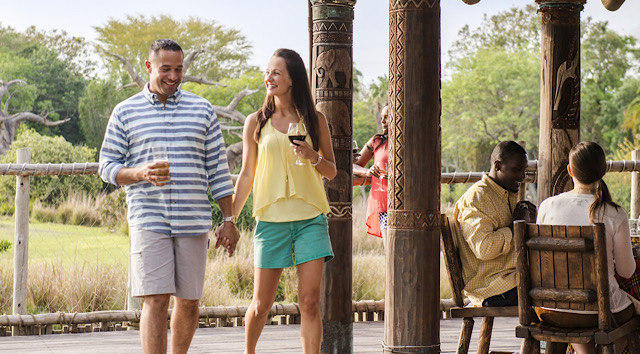 On the Wild Africa Trek, guests view wild animals in their natural habitat on the 3-hour tour (currently $139-249 per adult depending on experience chosen).
In Epcot's aquarium, guests can snorkel with thousands of sea creatures, including sea turtles, angelfish, eagle rays and sharks in our massive aquarium in the Epcot Seas Aqua Tour (currently $145 per adult).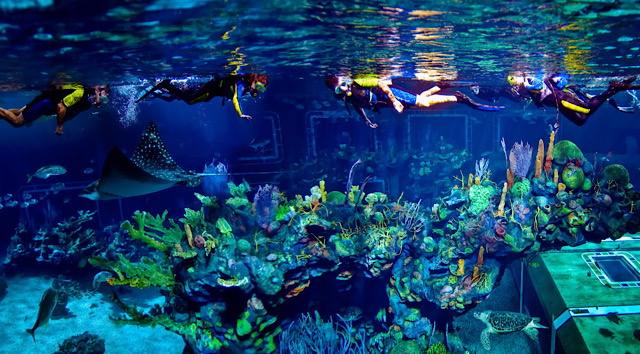 Researching these tours could be an awesome way to plan for, and get excited about while you wait for your next Disney trip.
I'm about as big as an animal lover as they come. Watching videos, researching animals, and reading about ways to protect these precious creatures make my life more enjoyable.
What are your favorite Disney animals? Have you participated in a Disney animal tour, or would you consider this for a future trip? Please share your thoughts on Kenny the Pirate's Facebook page. Don't forget to join the KtP crew page too!