Recently, my family was lucky enough to stay in a Club Level Suite at Disney's Animal Kingdom Lodge. Read on for pictures and a complete review!
Room and suites with club level services at Animal Kingdom Lodge range from $624.00 – $1,737.00 per night. We stayed in a 2 Bedroom Suite.
Club level amenities include the following:
complimentary fax assistance
secured key access to the club level lounge, serving refreshments from 7:00 a.m. – 10:00 p.m., daily
complimentary health club access
access to Concierge service at the Kiliminjaro Club
Personalized Front Desk and Guest Services
Complimentary newspapers in Club Level lounge
All Room Amenities are included, plus guests have access to Disney Signature Services, which is there if you need any personal assistance before or during your stay.
This service is available for guests with club-level reservations at Disney Resort hotels and any guests who book Private Disney VIP Tours. More information regarding Disney Signature Services can be found on Walt Disney World's website here.
Check-In
When we checked into the hotel, we were escorted to the Concierge desk. We were immediately offered something to drink while checking in and we were presented with a welcome gift.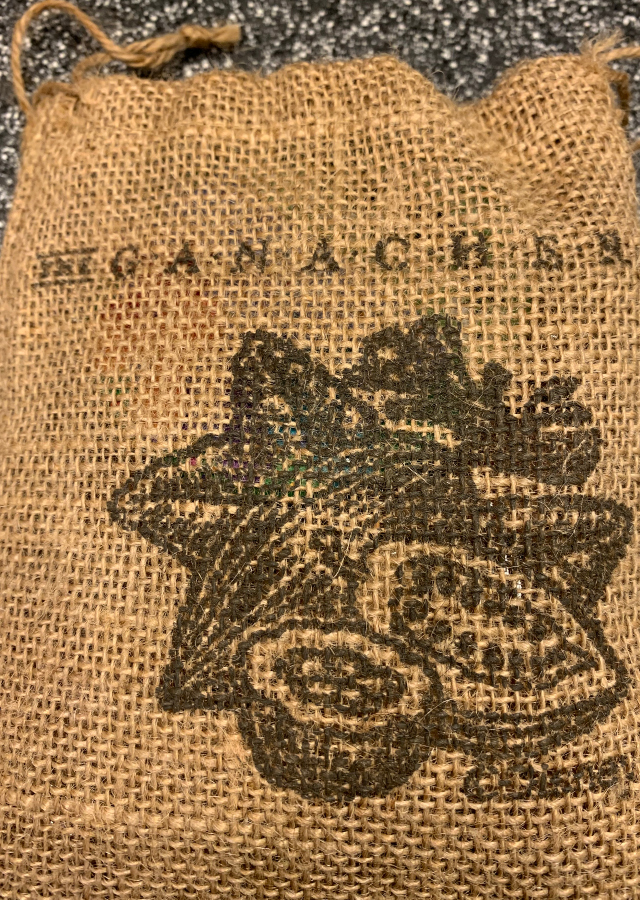 The Concierge Cast is available from 7 a.m. to 10 p.m. every day. They are available to assist guests with pretty much everything during their stay. Some services that they can assist guests with are dining reservations, itinerary planning, transportation, recreation activities, and account settlements.
One of the things I liked was that we were able to contact them from our guest room phone and also via text message. I never actually needed to use this service, but I did enjoy having the option to contact someone easily if we needed to.
Once we were given our room number and we were checked in, it was time to see where we would be staying!
Our Accommodations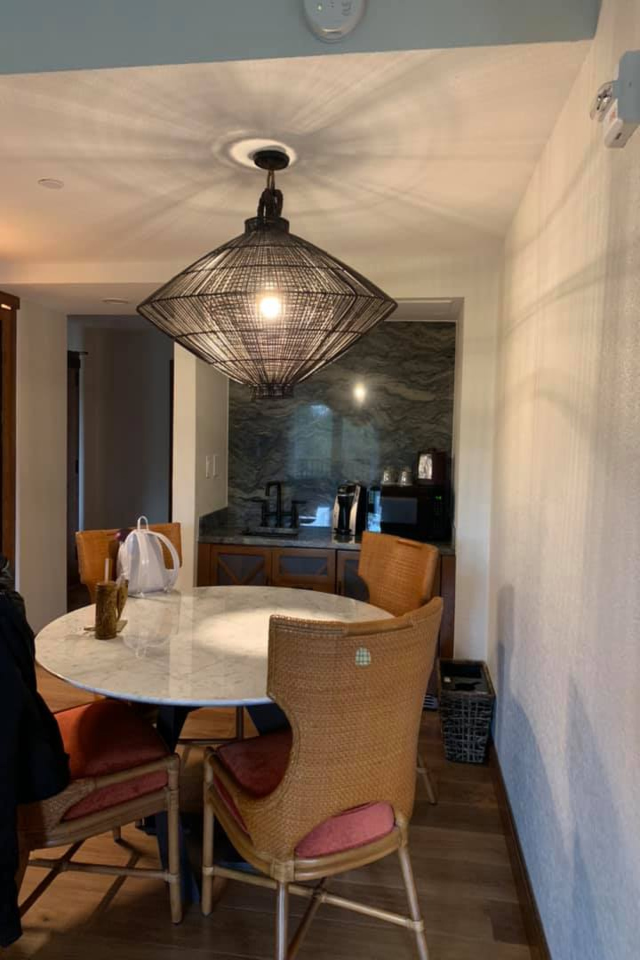 There was a small dining area that included a refrigerator, microwave, coffee maker, and sink.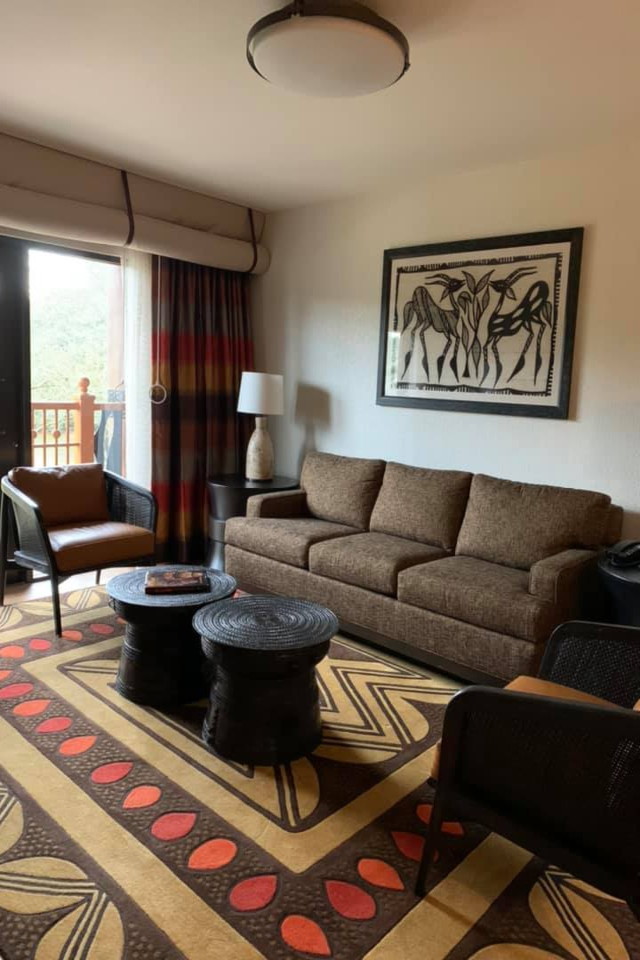 Next to it was the main living room, which included a couch, television, and access to a balcony outside. The balcony allowed us to enjoy some people and, of course, lots of animal watching!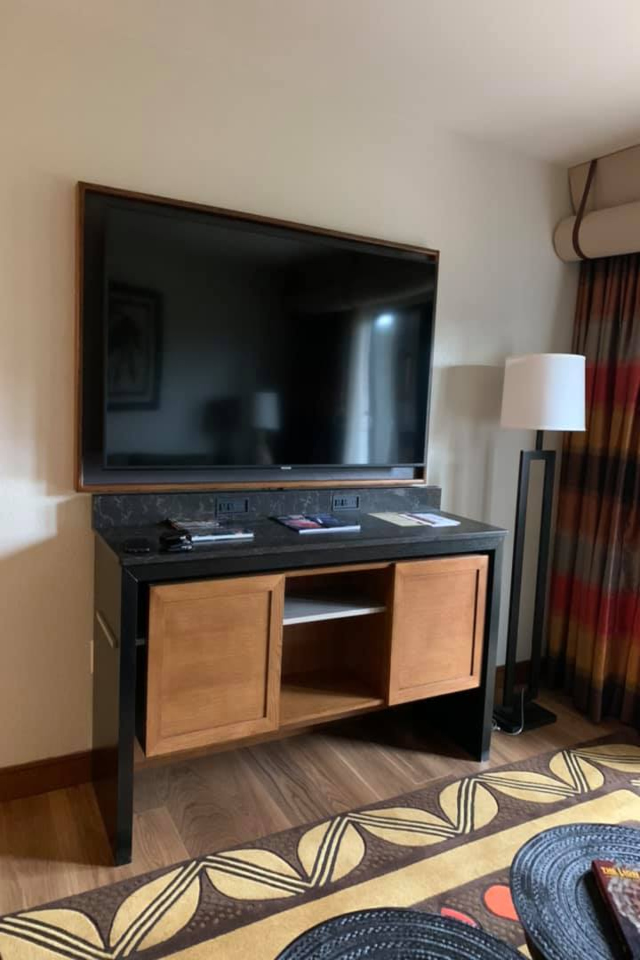 Our suite included two bedrooms and three bathrooms.
My boys enjoyed staying in their own bedroom which also had access to a bathroom, an outside balcony, and television.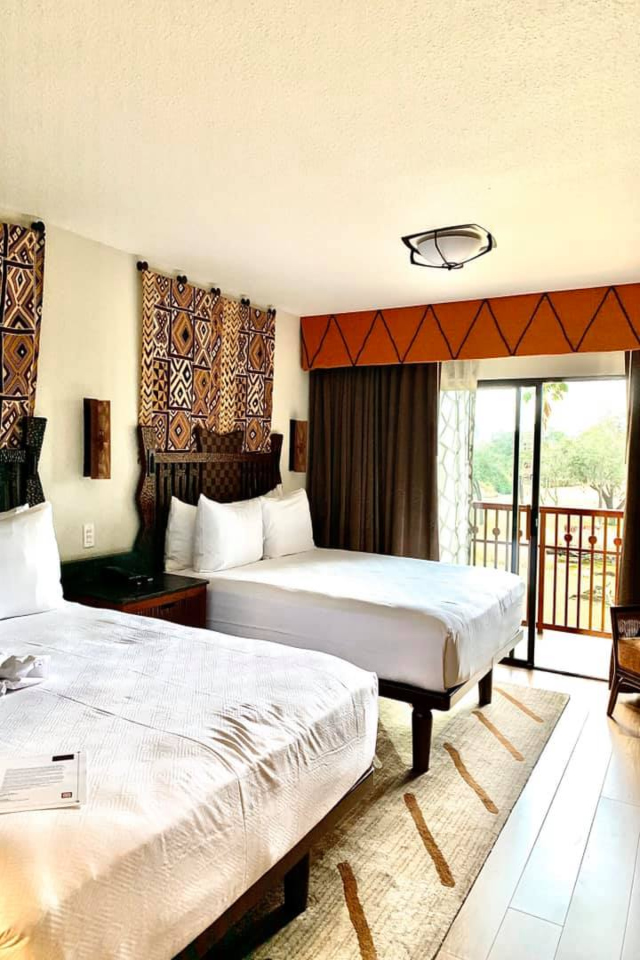 The master bedroom included a master bath, outside balcony, and television as well.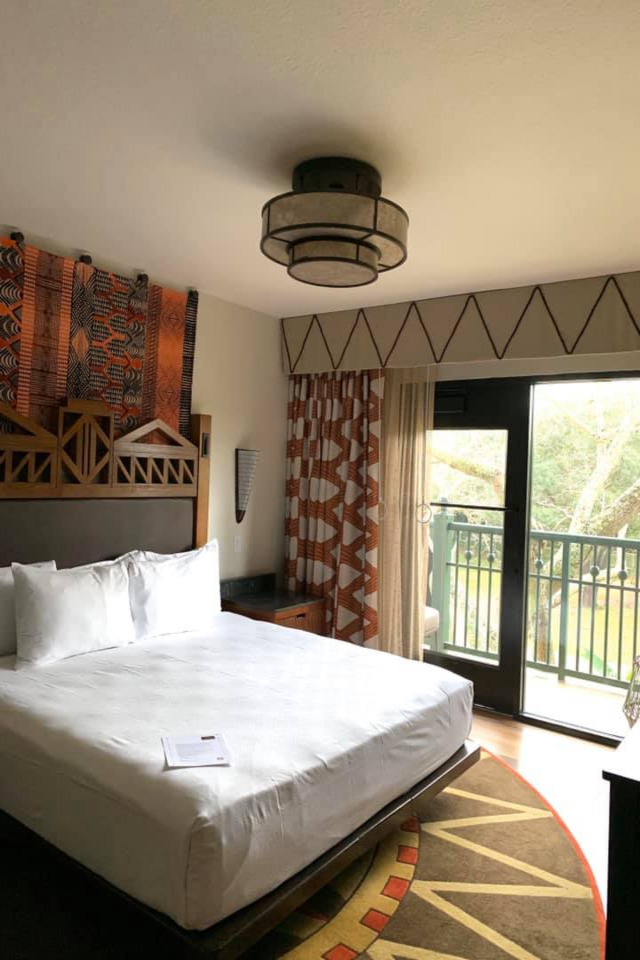 The master bathroom had a bathtub, two sinks, a toilet, and large shower.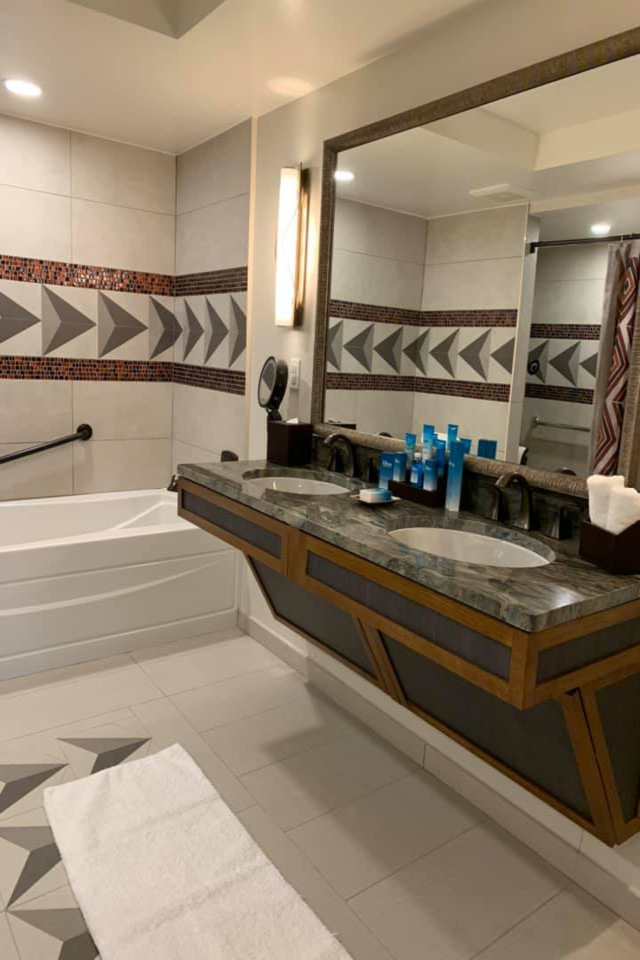 It is bigger than my bathroom at home!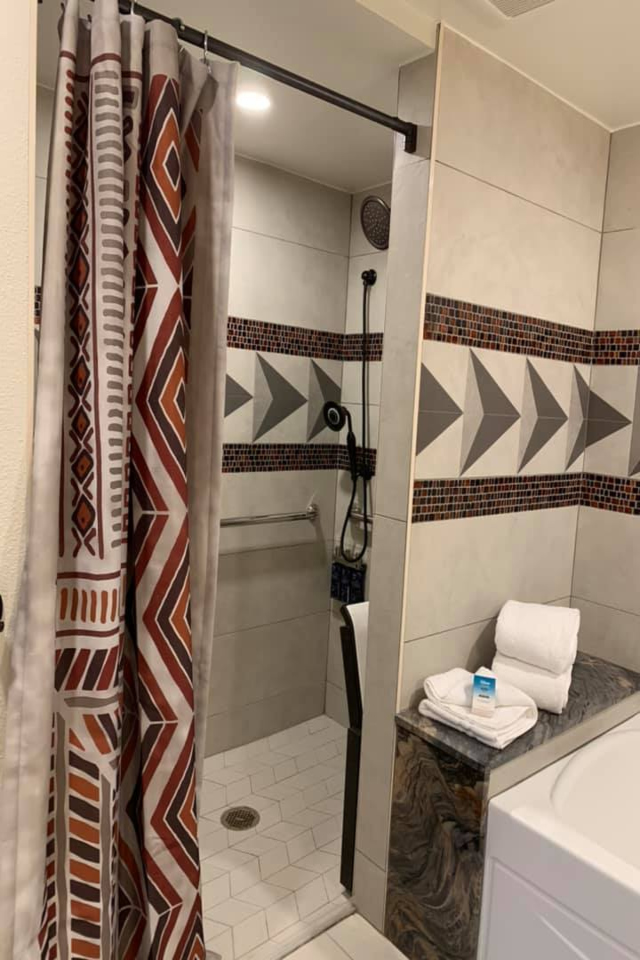 I loved our suite. Before our trip, I was worried about not being able to see any animals from our room. Boy, was I wrong!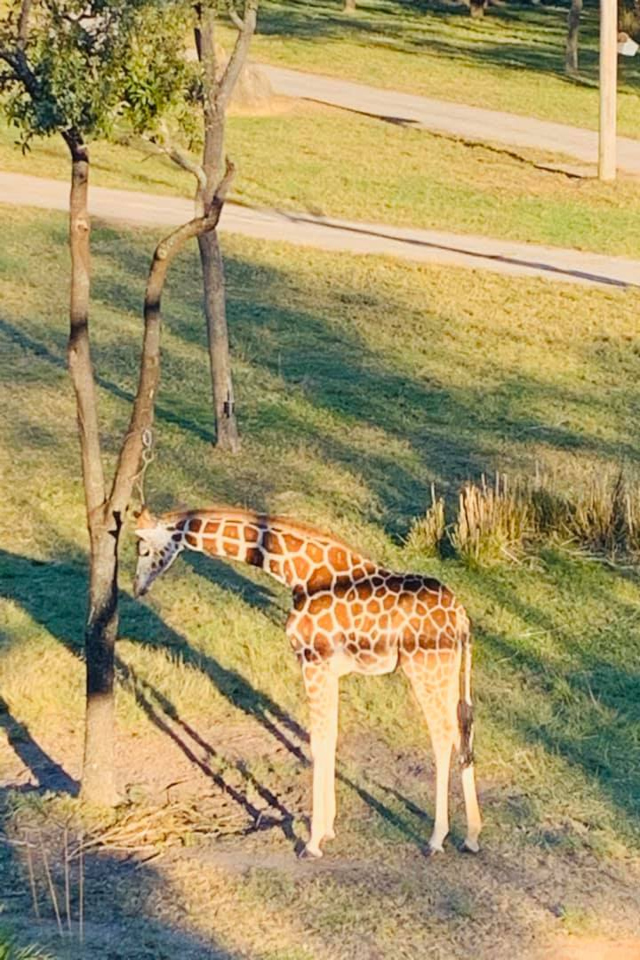 We saw plenty of animals just from our very own balcony! Some animals that we saw were giraffes, zebras, a variety of birds, ankole cattle, flamingos, and antelopes. Oh my!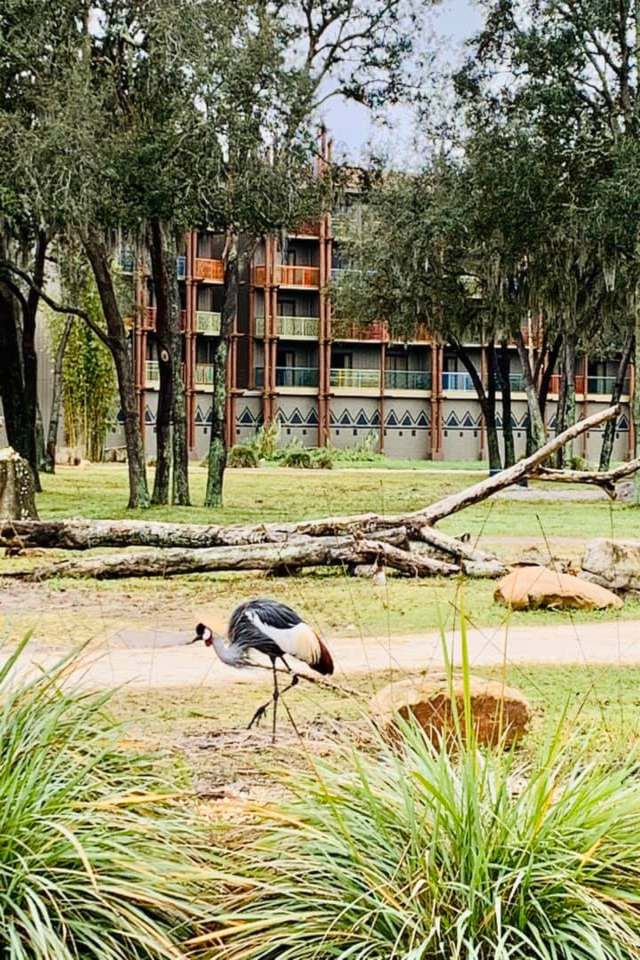 Kilimanjaro Club
One of the features of staying as a Club Level guest is that it gave us exclusive access to the Kilimanjaro Club, which is located on the 6th floor. Each day it had food and beverage offerings throughout the day.
These included the following:
Macheo – Sunrise Offerings 6:30 a.m – 7:00 a.m
Miamko – Adventurous Awakenings 7:00 a.m – 10:30 a.m.
Vitafunio – Safari Snacks – 11:30 a.m. – 3:00 p.m.
Chai – Afternoon Tea – 3:00 p.m. – 4:30 p.m.
Kisikusiku – Twilight Offerings – 5:00 p.m. – 7:00 p.m.
Rehema – Evening Indulgences – 8:00 p.m. – 10:00 p.m.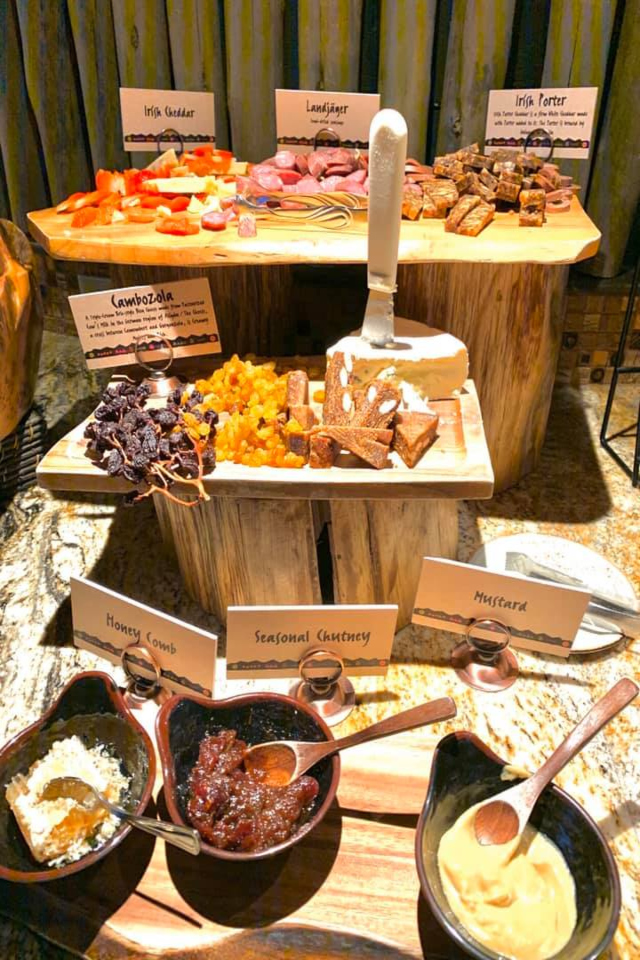 Certain offerings also had warm foods available, such as the Twilight Offering. I enjoyed sampling the small dishes. There were also beverages available that you could take with you to your room, and the lounge even had jungle juice!
I found this to be very convenient because my boys always want something to drink, so it was nice to be able to run up and just grab a couple of juice boxes or milk bottles to take with us when we needed to.
Other Club Level Offerings
Another exclusive offering to Club Level Guests were interactive bedtime readings from the "Mickey and Minnie Storybook Collection" or "Disney Bedtime Favorites" that took place on Friday and Saturday evenings at 8 p.m. in the Lounge Children's area.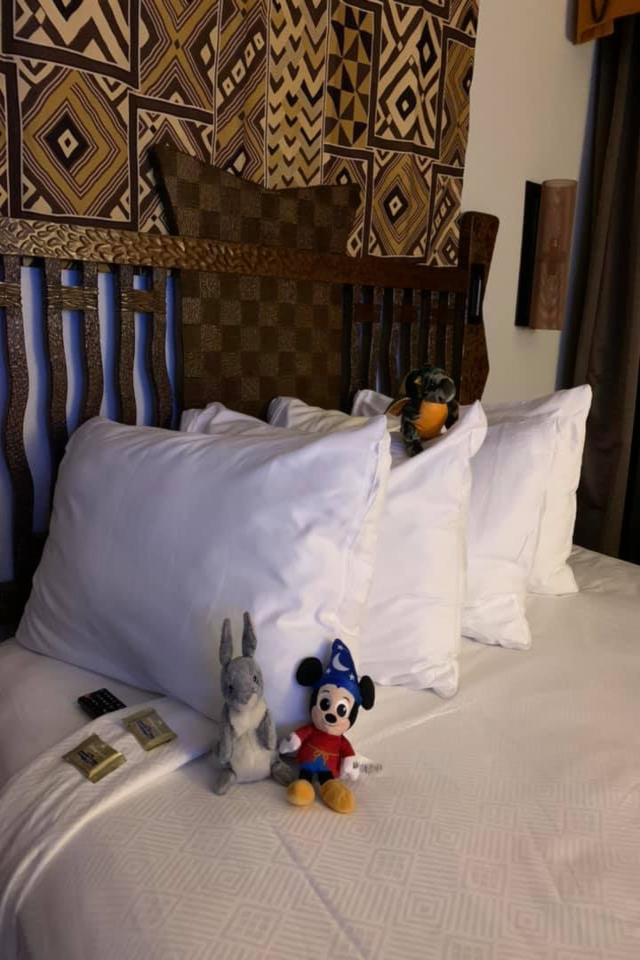 At night, we would return to our rooms with a turndown service as shown above with chocolates left on our pillows and a personalized itinerary for our next day.
My boys got a kick out of seeing how their toys were posed each night. It reminds me of the towel animals that the crew makes if you go on a cruise!
Final Thoughts
Overall, our stay at Animal Kingdom Lodge was amazing. The resort is stunning and so unique from the other Disney resorts.
Staying as a Club Level guest was a first for all of us and I am glad we splurged on this trip and were able to enjoy all of the special amenities!
Have you ever stayed as a Club level guest at any of the Disney World resorts? Let us know in the comments below or in Kenny the Pirate's crew on Facebook! You can also share this by clicking on the blue Facebook button below.
Maggie Baltz