One of the very best things about a Disney Cruise is well, the food and restaurants that are onboard! While there are currently no cruise ships sailing right now, we can at least bring a little bit of the magic home with Disney's latest recipe they have shared. Palo's Chocolate Soufflé was one of my favorite desserts on the cruise, and now you can try making it at home!
Palo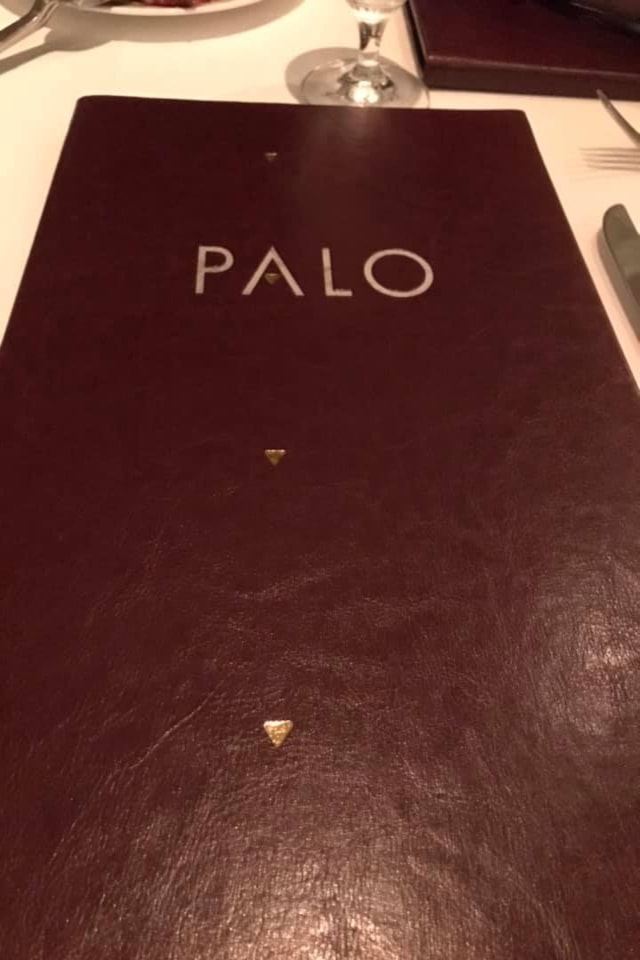 Palo is an Italian restaurant that can be found on all four Disney Cruise Line ships, the Disney Magic, Disney Wonder, Disney Dream and Disney Fantasy. It offers exquisite Italian Cuisine and one of the unique things about it is that it is reserved only for adults.
This fine dining experience is not to be missed and if you are looking for something romantic to do or maybe just want a quiet night away from the kids while they enjoy the Kid's Club, Palo is for you!
Brunch and dinner are both offered. Each offers a unique and elegant dining experience. It was one of my favorite things to do on our cruise. You will have some of the most phenomenal food and service, so in my opinion, it is well worth it.
Palo Chocolate Soufflé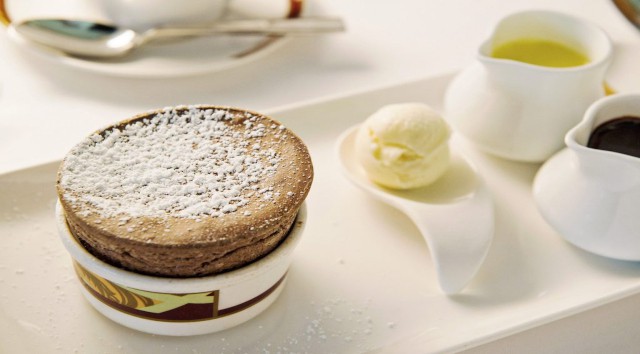 One of the desserts offered on the menu is the Chocolate Soufflé. If you want to feel like you are back onboard one of the ships, or just have a craving for it because it is that good, now you can try making it at home! Here is the recipe. This recipe serves 6.
Ingredients
3 tablespoons butter, plus more for greasing the soufflé cups
6 tablespoons sugar, plus more for dusting the soufflé cups
1 cup milk
3 tablespoons all-purpose flour
3 tablespoons Dutch-processed cocoa
2 ounces (2/3 cup) semisweet or bittersweet chocolate, melted
4 eggs, separated
Vanilla Sauce (recipe follows)
Directions
Preheat oven to 350°F.
Set a full kettle of water on to boil.
Butter six 4-ounce soufflé cups and coat with sugar; set aside.
Bring the milk to a boil in a small saucepan. Meanwhile, melt the butter in a medium saucepan over medium heat. Add the flour and cocoa to the butter and beat with a whisk to a smooth, paste-like consistency. Reduce heat and cook for 1 minute.
Slowly add the hot milk, whisking until smooth, then blend in melted chocolate. Let cool for 5 minutes, then stir in egg yolks.
Beat egg whites in a separate bowl until frothy. Slowly add sugar, 1 tablespoon at a time, until stiff, glossy peaks form. Stir a heaping spoonful of egg whites into the chocolate, then fold in the remaining whites just until combined.
Pour the batter into prepared soufflé cups. Place cups in a large baking dish and add enough boiling water to reach halfway the sides of the soufflé cups.
Bake for 20 minutes. Serve immediately, with warm vanilla sauce.
Vanilla Sauce
Ingredients
1 1/4 cups heavy cream
1/4 vanilla bean, split lengthwise
3 tablespoons sugar
2 small egg yolks
Directions
Bring cream and vanilla bean to a low boil in a saucepan over medium heat.
Combine sugar and egg yolks.
Add 2 spoonfuls of boiling cream to egg mixture and stir well, then pour back into the remaining cream and continue to cook over low heat, stirring constantly for 3 to 4 minutes.
If you want to see a video of how to make the recipe, it can be seen here.
Disney has shared many other great recipes to try at home, including how to make your own Kitchen Sink Sundae, Woody's Lunch Box Totchos, the Grey Stuff, Tonga Toast and even how to make your own Dole Whip! Give them a try and see which one is your favorite!
Have you visited Palo while onboard a Disney Cruise? Tell us about it in the comments below or on our Facebook page. You can share them with us in our friendly Facebook crew too!
Maggie Baltz