Disney has been to unveiling some of the new golden character sculptures for the upcoming 50th Anniversary Celebration. Disney has now announced four more characters that will be featured and they are so adorable!
Walt Disney's 50th Anniversary Celebration is just a few short months away. There are so many exciting things to see during this special time and today Disney has shared another glimpse at one of the new golden statues coming to the Disney Parks!
Walt Disney World's 50th Anniversary Celebration
Walt Disney's 50th Anniversary Celebration is going be one spectacular 18-month event! Beginning October 1st, 2021 guests will be treated to a brand new firework celebration at Magic Kingdom, Harmonious at EPCOT, and NEW character costumes and cavalcades!
We will also see a brand new daytime show "Disney KiteTails" premiere at Disney's Animal Kingdom park, and all of the Disney Parks icons will get a special makeover. And let's not forget the grand opening of Remy's Ratatouille Adventure in Epcot!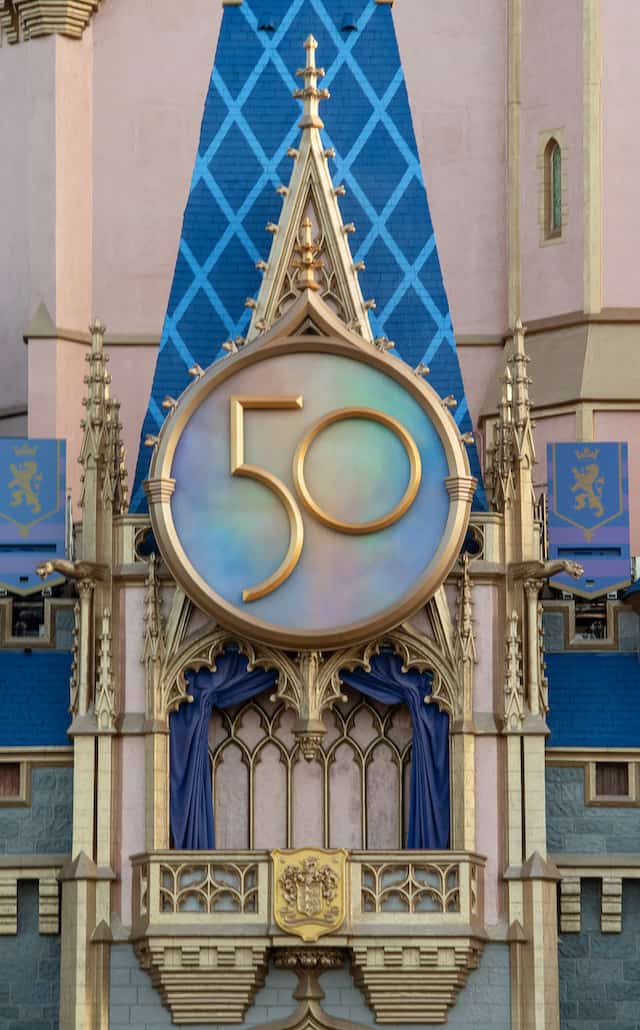 Golden Character Sculptures
We previously mentioned that Disney plans to install 50 golden character statues around the Disney theme parks as part of the 50th Anniversary Celebration decor.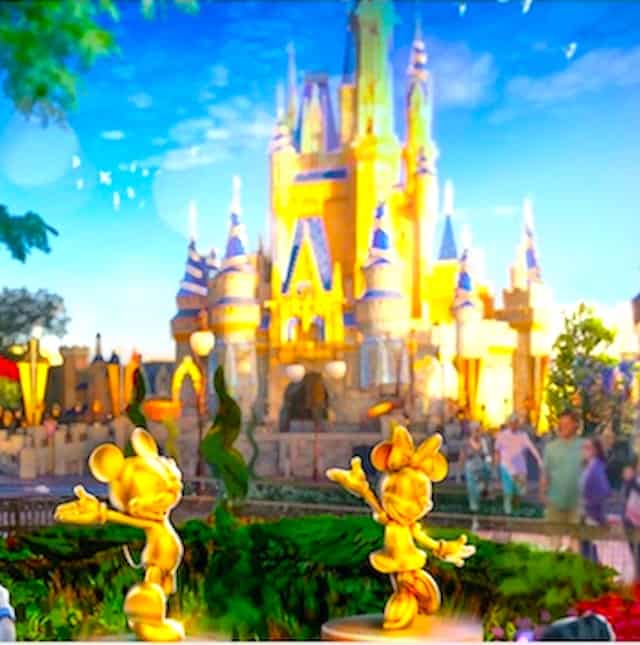 In July, Disney shared the first of the "Fab 50" character sculptures coming to the parks this October and it was none other than the main cheese himself: Mickey Mouse!
Friends from the Disney company will be announcing these sculpture reveals in the months leading up to the start of the 50th celebration.
So far we have seen the announcement of the following characters that will be a part of the Fab 50 Sculptures: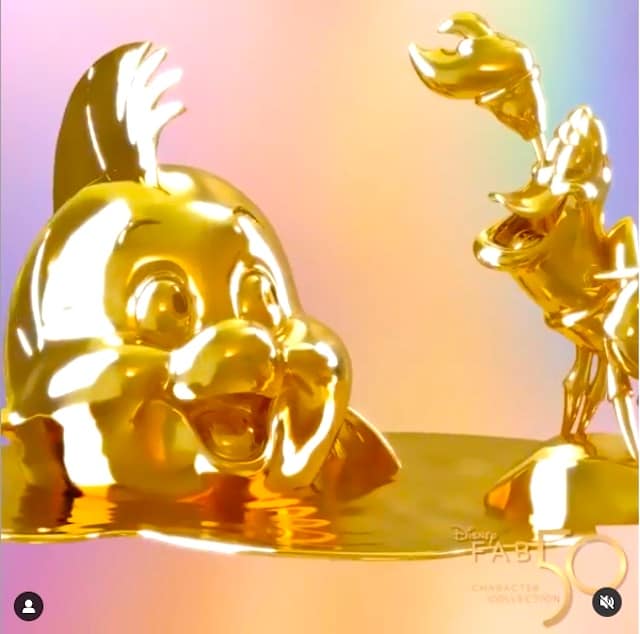 Yesterday, John Stamos revealed that Dumbo and Timothy Mouse will join the Fab 50 collection!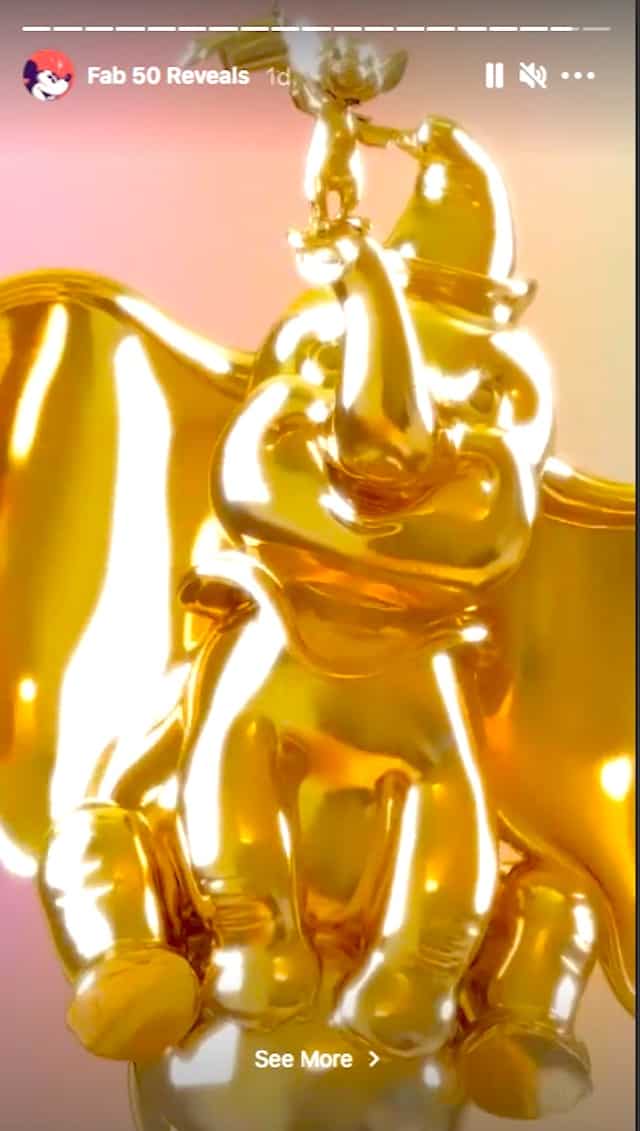 Now we just need Disney to announce they they plan to add John Stamos sculpture to the fab 50 collection and call it a day!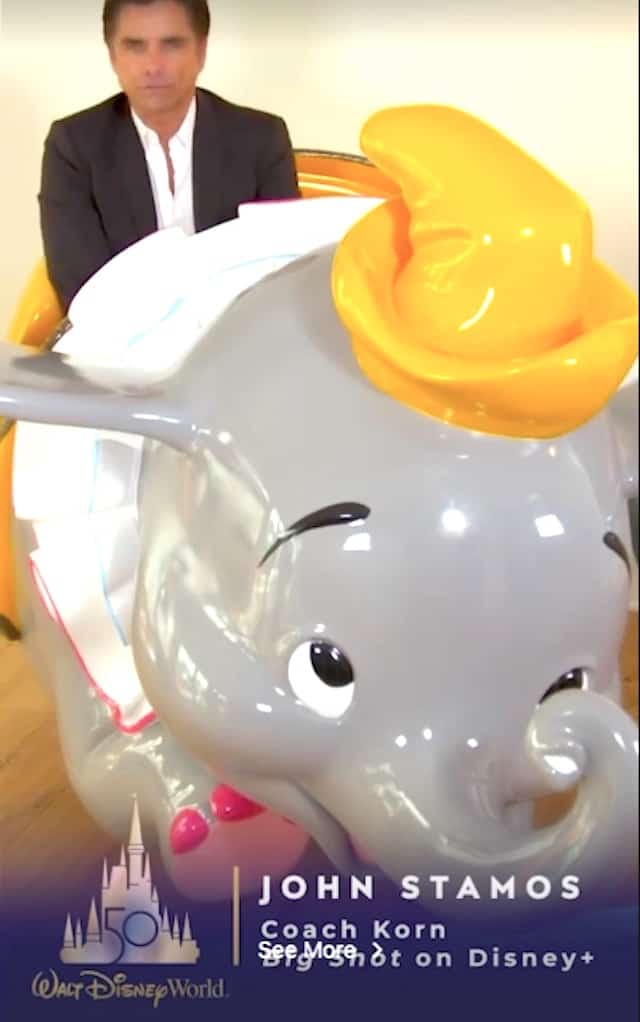 Today, Josh Peck, from the Disney+ series "Turner and Hooch" announced that Chip and Dale will also be joining the Fab 50! Both Dumbo and Timothy and Chip and Dale's sculptures will be located at Magic Kingdom for the 50th Anniversary Celebration!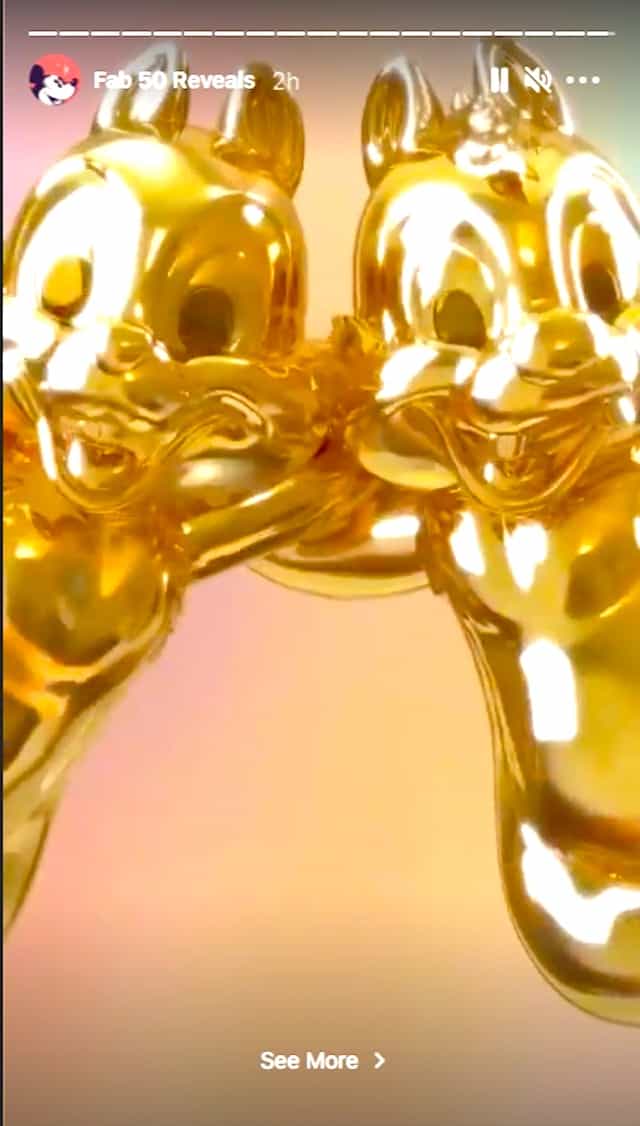 DUMBO AND TIMOTHY AND CHIP AND DALE ARE THE NEXT CHARACTER TO JOIN THE FAB 50 COLLECTION!
Don't forget, you can collect each golden sculpture image on Instagram!
Stay tuned for more reveals as we approach Walt Disney's 50th Anniversary Celebration!
What do you think of the new golden character sculptures coming to Disney World? Are you excited to see them? Let us know in the comments below and on Facebook which characters you hope to make the "Fab 50"!
-Christina