Another "Fab 50" character golden sculpture has been revealed today! Who do you think this sculpture is? Read on for more details and to see where to find it.
Disney's 50th Anniversary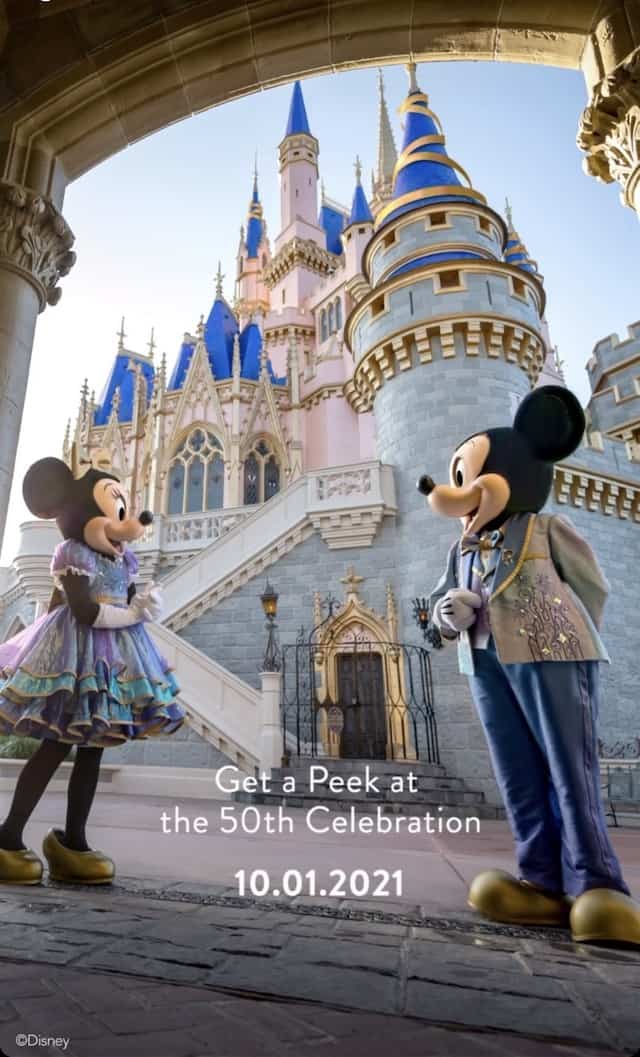 The anticipation for Disney's 50th Anniversary is getting more and more exciting as the date gets closer. Guests have so many fun activities and surprises to look forward to.
Beginning on October 1st, guests will see new firework shows, EARidescent character costumes, their favorite park icons lit up in an EARidescent glow and much more!
Showtimes for the new nighttime shows have recently been revealed and while we are all still pretty sad over the end of Happily Ever After, we cannot wait to see the enchantment that the new shows will bring!
Fab 50 Character Collection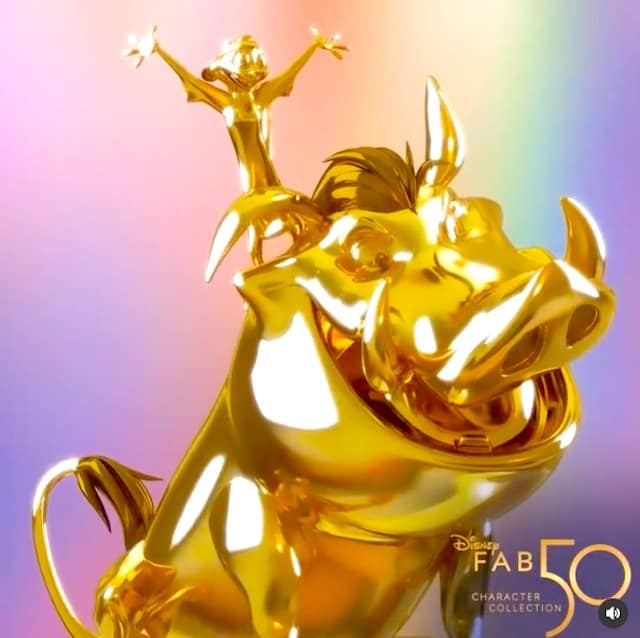 Another addition to the theme parks to celebrate Disney's big 5-0 is the addition of the "Disney Fab 50 Character Collection".
The Fab 50 Character Collection includes 50 golden character sculptures that will be placed throughout each of the theme parks. Disney has been revealing a new sculpture one by one to their guests!
So far we have seen the announcement of the following characters that will be a part of the Fab 50 Sculptures:
It has been so much fun guessing who the next character will be! Any guesses for this one? Here is a hint. Are you feeling a little mad?
The next Fab 50 Sculpture is…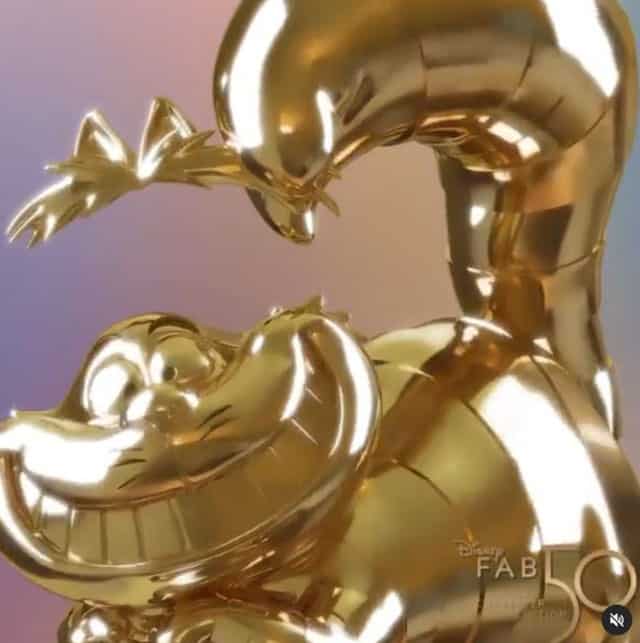 Disney's next Fab 50 golden character sculpture is the Cheshire Cat from Alice in Wonderland!
Jeff Vahle, President of Walt Disney World Resort took to Instagram with Ben and LaTara to reveal Cheshire Cat will be part of the "Disney Fab 50 Character Collection" coming to the Walt Disney World theme parks beginning on October 1st!

Jeff Vahle – Instagram
Cheshire Cat will be joining other sculptures at the Magic Kingdom!
What do you think of Cheshire Cat joining the Disney Fab 50 Character Collection? Who do you think will be next? Tell us your guesses in the comments below or on our Facebook page!
Maggie Baltz