Walt Disney World has evolved quite a bit through the years. Join us as we revisit some attractions from the past versus their current counterparts. Did one of your favorite attractions change through the years?
Through the Years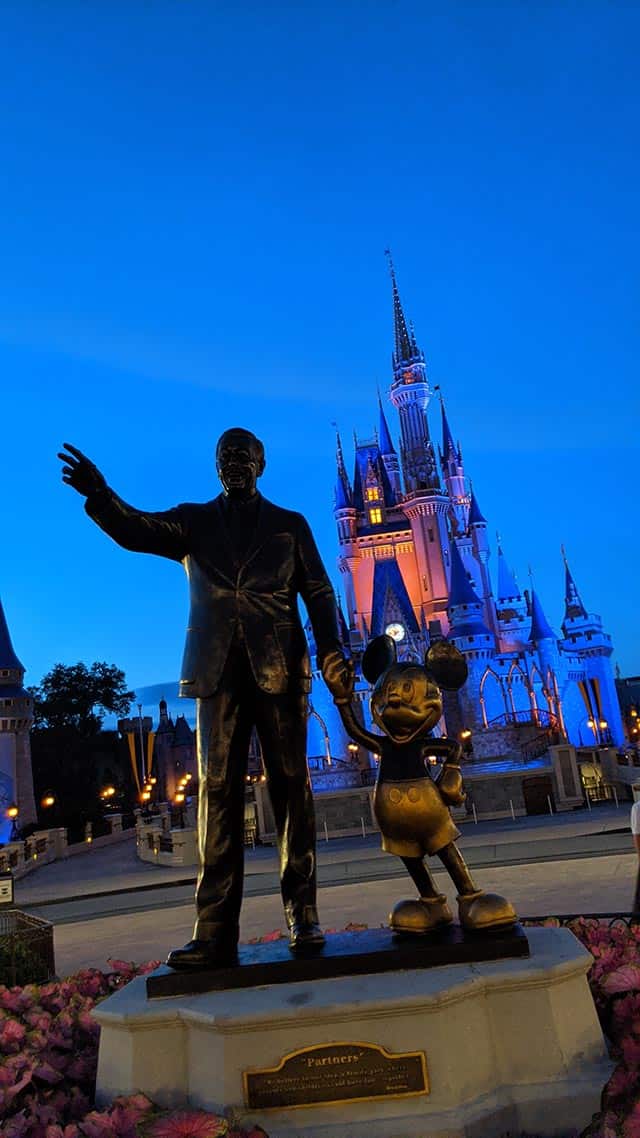 What I love about the Magic Kingdom is that it seems to be the same as it was on my very first trip to Disney. However, after looking back, I can't believe how much it has really changed.
We have shared a few of the attractions that we miss the most and wish they would return. Check out our list HERE. Also, here are 8 Attractions of Walt Disney World's past that are still missed.
Today we will touch on a few of these before mentioned attractions. We will also share how the closure of some attractions cleared the way for the Walt Disney World that we know and love today.
Mickey's Starland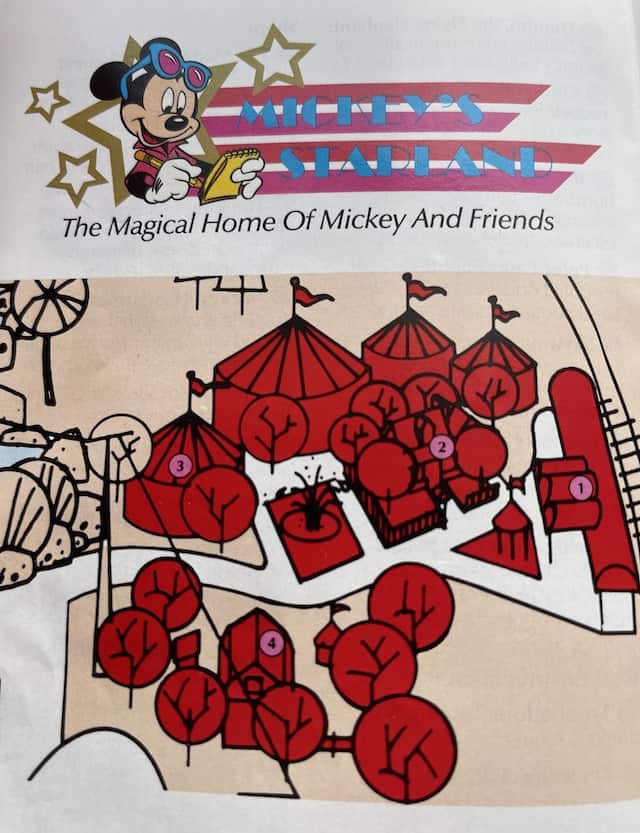 I think the area of Magic Kingdom that has changed the most is that of Fantasyland and Mickey's Starland. What was Mickey's Starland? Originally this was created in 1988 as Mickey's Birthday Land in honor of Mickey's 60th birthday. The cartoon streets of Duckburg allowed Guests to step into the animation and meet Mickey and his pals.
In 1991, this area was renamed Mickey's Starland and again renamed Mickey's Toyland. I'm not sure why the various renaming occurred, but an even bigger change came in 1996.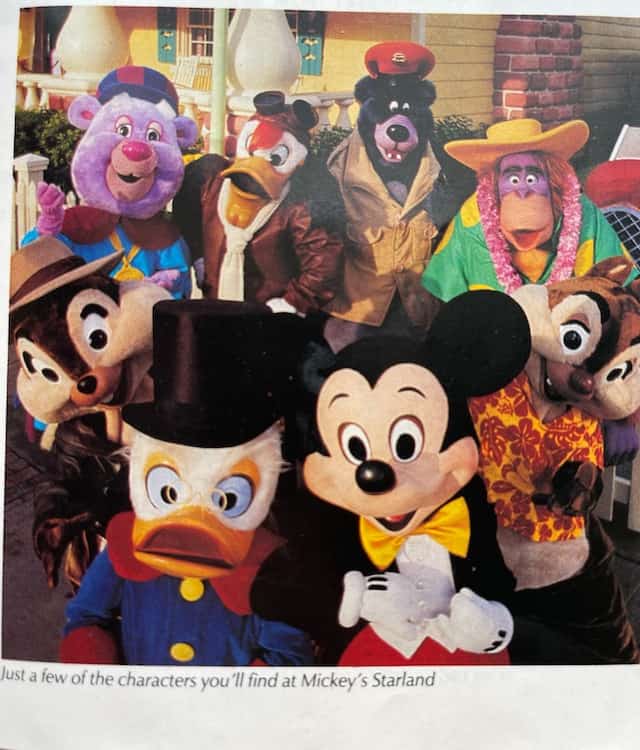 Toontown was opened in celebration of Magic Kingdom's 25th Anniversary. A new layout featured vacation homes for Mickey and his pals for when they visited from their homes at Disneyland.
In Mickey's Starland, Guests could enjoy Mickey's Starland Show. This musical showcased popular characters from Talespin, Chip 'n Dale Rescue Rangers, DuckTales, and even the Gummi Bears.
Guests could go backstage at Mickey's Hollywood Theater to meet Mickey in his personal dressing room. This is similar to the Town Square Theatre Character Meet that was available to Guests prior to the COVID-19 Park closures.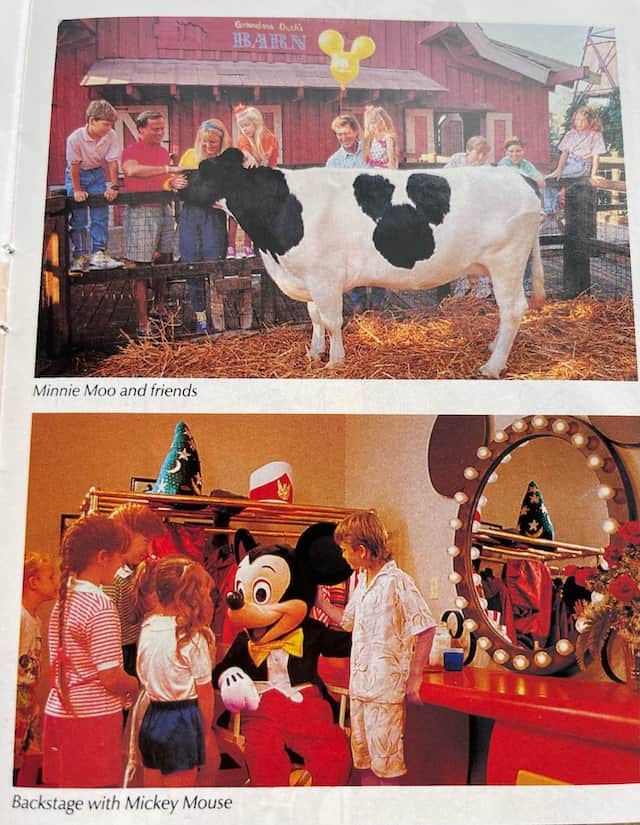 Also in Mickey's Starland was Grandma Duck's Farm. Did you remember that a petting zoo was once part of the Magic Kingdom? This was a bit unusual, but Guests could visit with the chickens, ducks, goats, pigs, and even a cow named Minnie Moo.
A petting zoo was once located in the Magic Kingdom complete with Minnie Moo.
I have fond memories of Minnie Moo with her large Mickey Mouse shaped pattern on her side. It still seems odd to have a petting zoo in a land of Fantasy. I think that the petting zoo at the Affection Section in Animal Kingdom is a better themed experience.
Dumbo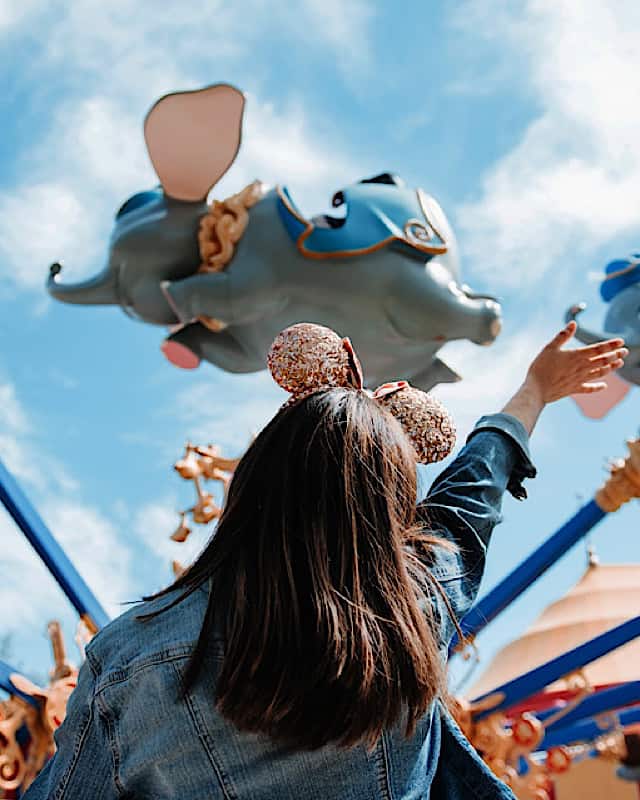 In 2012, Guests experienced a new look to Fantasyland. Mickey's Starland, as mentioned above, was once located in the current Storybook Circus.
Prior to this expansion of Fantasyland, the fan-favorite Dumbo attraction was located in Fantasyland. With the new theming of Storybook Circus, the Dumbo attraction was also doubled now with an interactive queue for Guests to enjoy (prior to the COVID-19 pandemic).
Revisit the Dumbo attraction and what it used to be like in Jaelyn's article HERE.
Snow White's Scary Adventure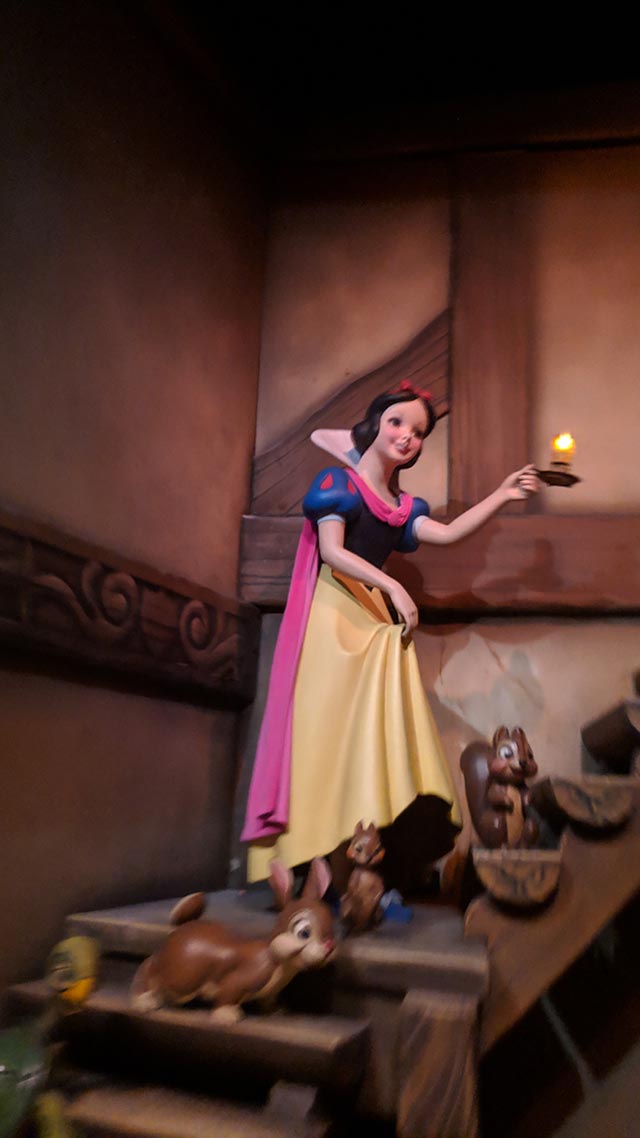 I still remember having nightmares from riding Snow White's Scary Adventure during my first visit to Walt Disney World. That attraction has since closed and made way for the Princess Fairytale Hall.
In honor of the now missing Snow White's Scary Adventure, Guests have greatly enjoyed the addition of the Seven Dwarfs Mine Train.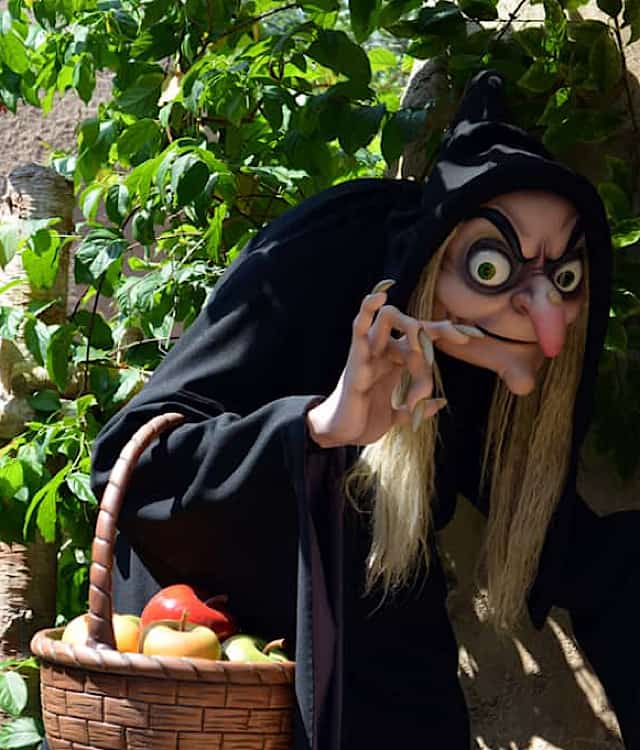 Those Guests who miss the original Snow White's Scary Adventure are in luck. At the end of the Seven Dwarfs Mine train, you will slowly pass by the Seven Dwarfs cottage.
Peek inside to find Snow White dancing with Dopey as they other dwarfs join in on the fun. As you pass by the cottage, be on the lookout for the Evil Queen. She was included as a nod to the former attraction.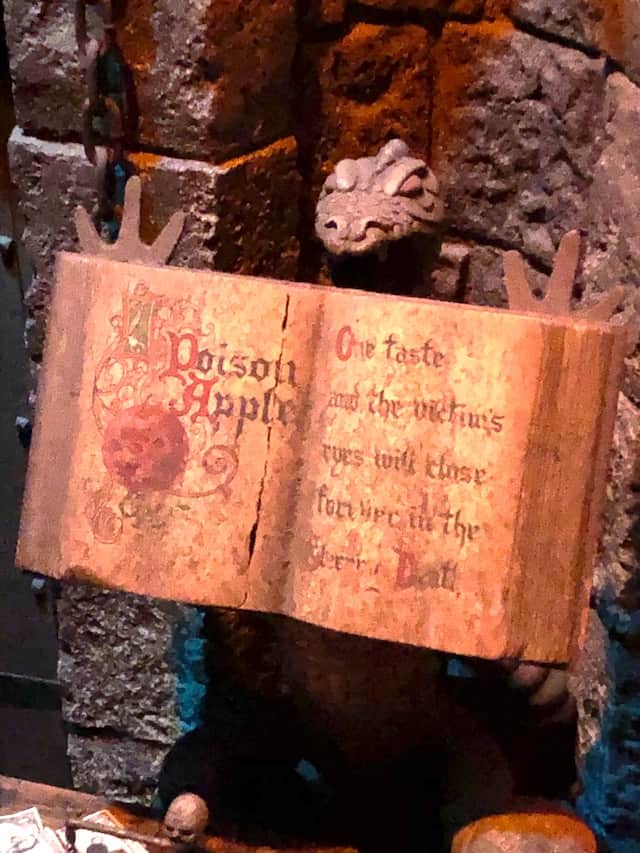 Snow White's Scary Adventure can still be enjoyed at Disneyland. Not that long ago, I enjoyed this ride as an adult. It has changed some through the years, but it was still very similar to what I remembered as a child.
Fortunately, new changes are underway for this attraction. Check these out HERE.
20,000 Leagues Under the Sea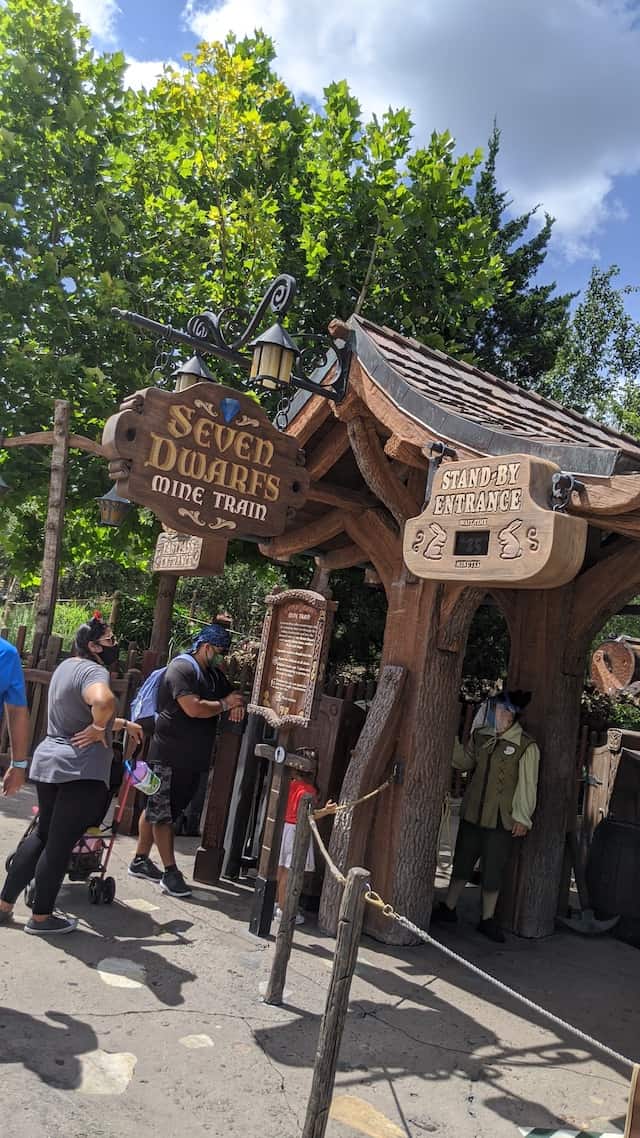 Guests were invited to join Captain Nemo on a submarine voyage aboard the "Nautilus." Once aboard, Guests were ready to enjoy the lost undersea world filled with treasures, sea life, and even mermaids. This was similar to the current Finding Nemo Submarine Voyage in Disneyland.
This attraction closed in 1994. The exact reason for this closure is speculation, but it may have been due to this being a low occupancy ride. It is also interesting that this attraction covered one-fourth of the area of Fantasyland.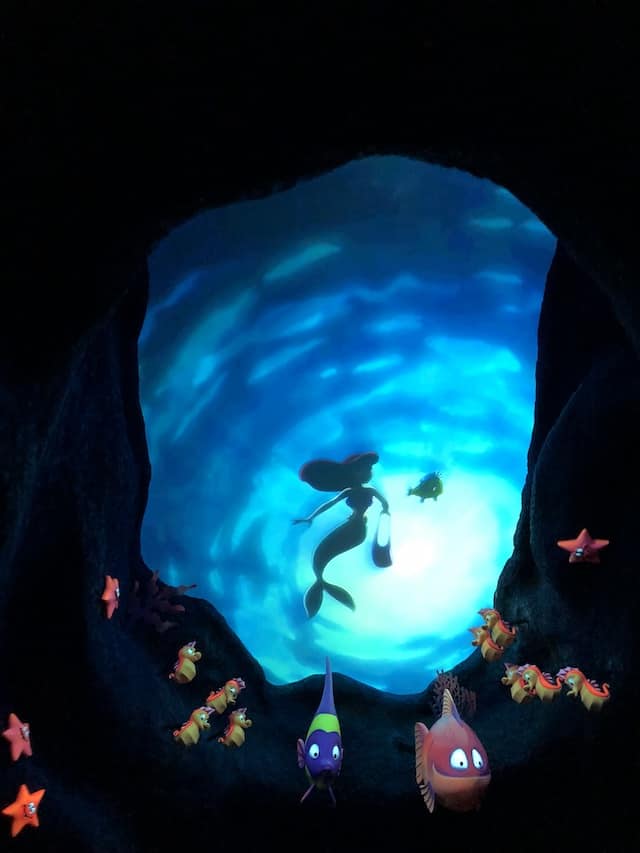 20,000 Leagues Under the Sea was located where the present 7 Dwarfs Mine train and Under the Sea- The Journey of the Little Mermaid are located. Given the popularity of both of these attractions, I think I welcome this change.
Mr. Toad's Wild Ride
Much debate surrounded the removal of Mr. Toad's Wild Ride from Fantasyland. Guests were able to join Mr. Toad as he traveled on a rather reckless ride through Old London.
I visited this attraction recently in Disneyland. I had a difficult time following the story line. The attraction was very short, and I found myself scratching my head at the end as to why this was such a beloved attraction.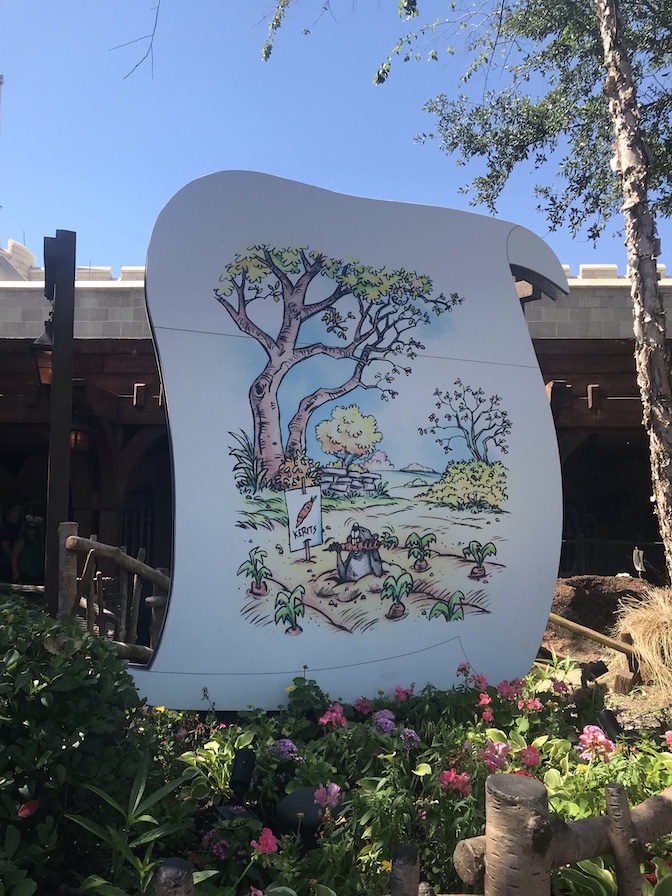 This attraction was replaced with The Many Adventures of Winnie the Pooh ride. In my opinion I enjoy the Winnie the Pooh attraction much more. There are a few hidden images in remembrance of the former attraction found throughout this attraction.
As you enter into the first scene with Owl's house, to the left you can find a photo of Mr. Toad handing over a deed to Owl. On the right side, you may be able to see a photo of the Winnie the Pooh and Moley found near the floor.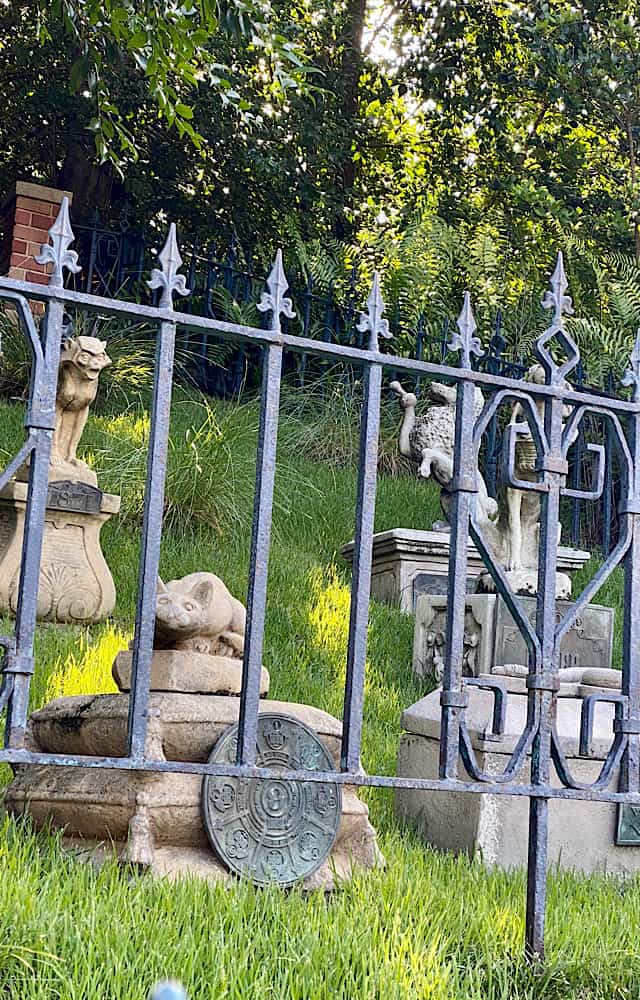 Also, the Haunted Mansion houses a memorial for this attraction. Guests passing by the Pet Cemetery can spy a statue for Mr. Toad.
Skyway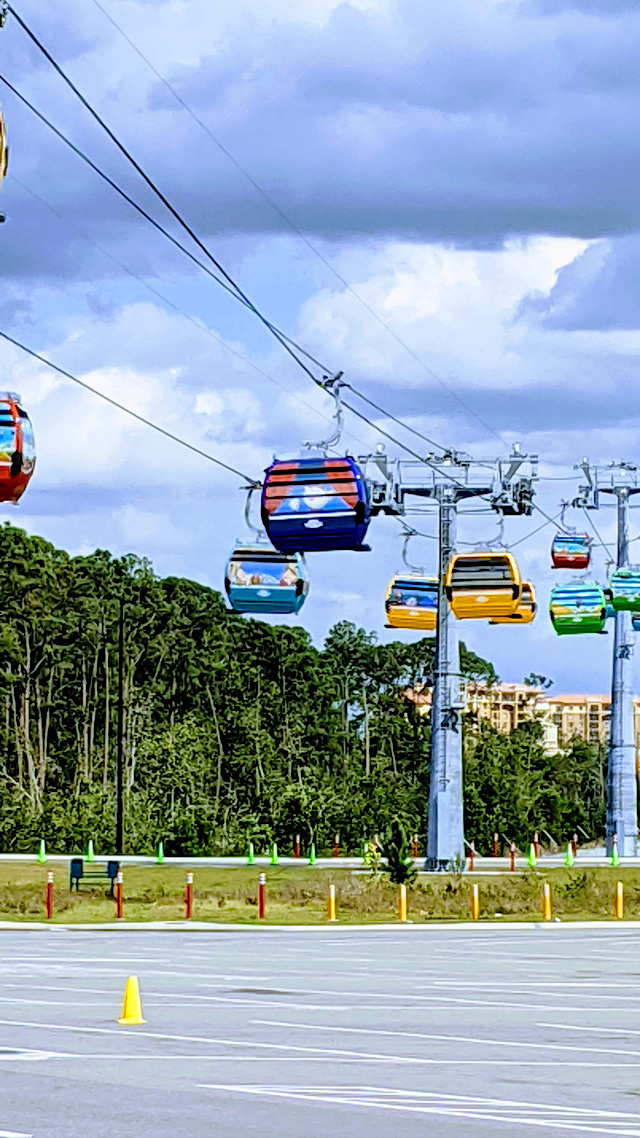 Before the Skyliner began whisking Guests aboard the "most magical flight", Guests could soar above Fantasyland via the Skyway. This gondola style ride allowed Guests to enjoy a one-way journey from Fantasyland to Tomorrowland.
This was an opening day attraction that was later closed in 1994 to allow for other attractions. This was definitely a unique opportunity to view the Magic Kingdom like never before. My children absolutely love the Skyliner, and I know they would have loved soaring high above Fantasyland.
Magic Journeys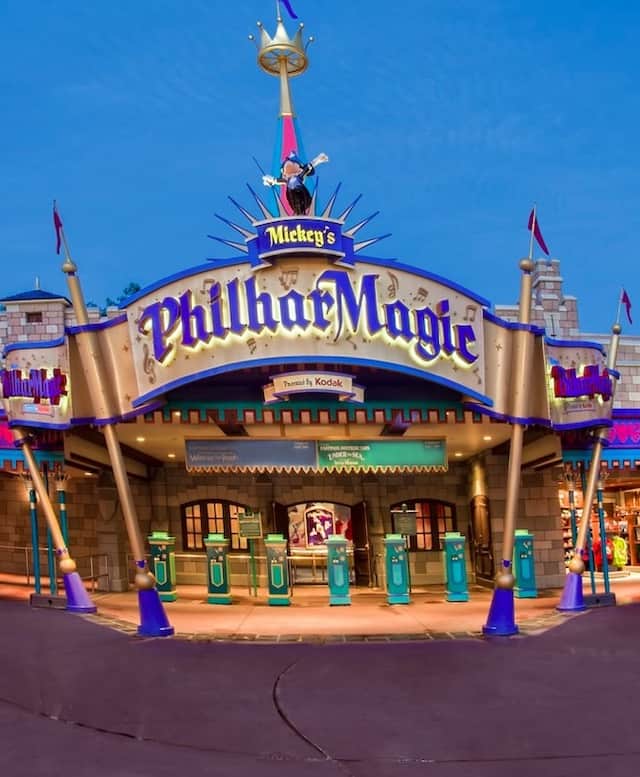 Magic Journeys was a 3D film that allowed Guests to look at the world through the eyes of a child. This film was created by WED Enterprises and featured a soundtrack by the famous Sherman Brothers.
What is interesting about this attraction is that it was an opening day attraction at EPCOT, but it closed to allow room for the Captain EO attraction. In 1987, Magic Journeys moved to Fantasyland.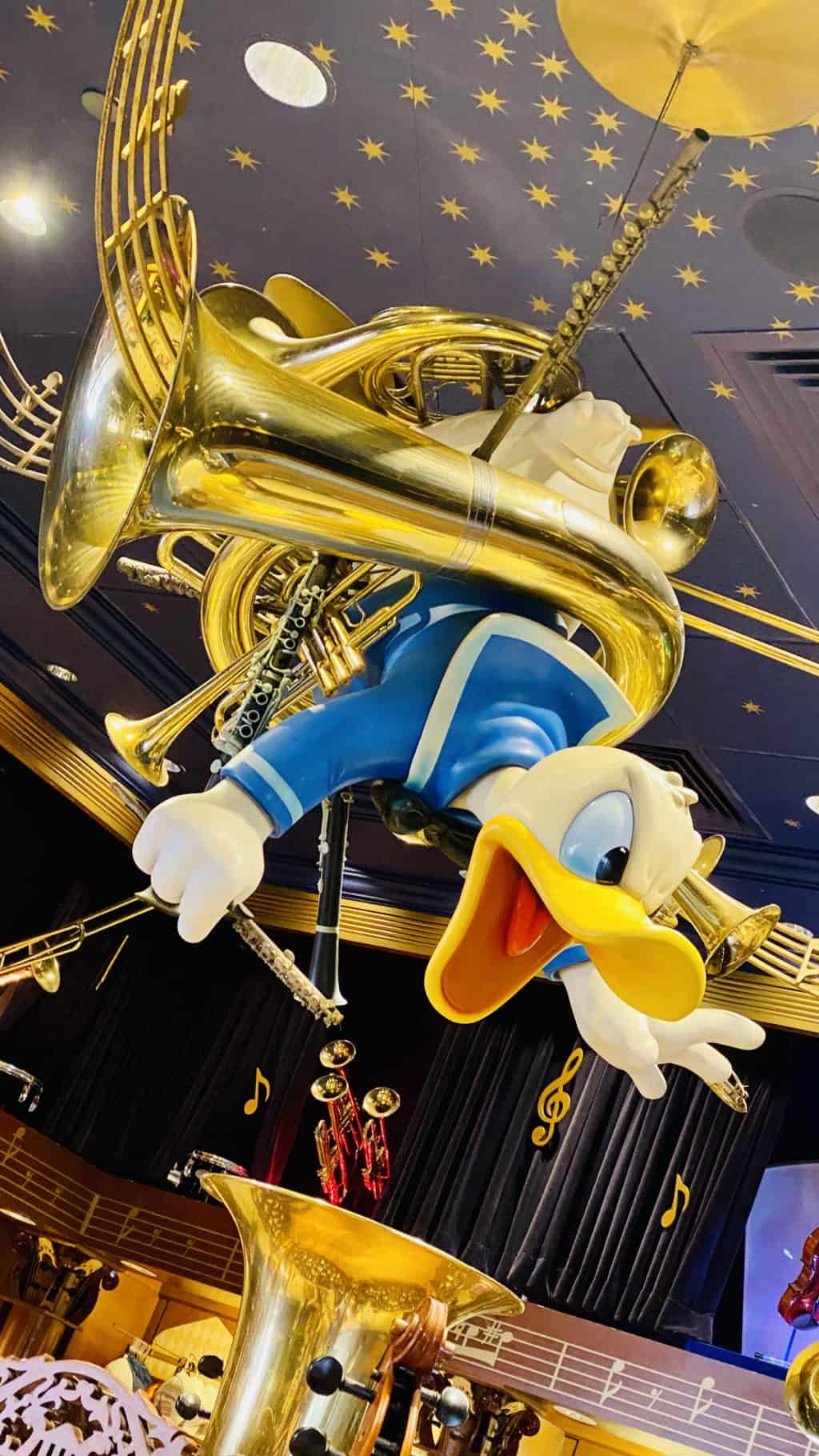 It remained at this location until 1993 when it was replaced by the Legends of the Lion King. This attraction was then later replaced by Mickey's PhilharMagic in Fantasyland in October 2003.
Dreamflight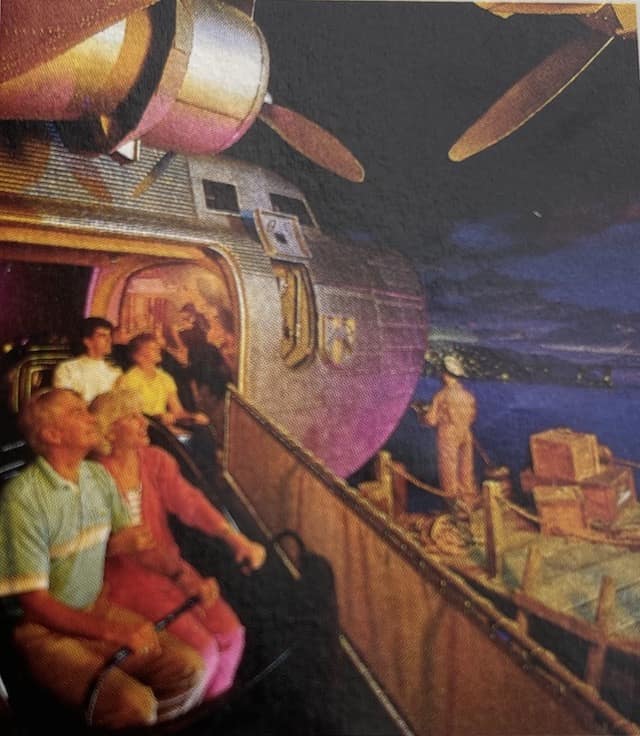 Dreamflight was located in Tomorrowland, and it was sponsored by Delta Air Lines. I remember this attraction during my first visit to the Magic Kingdom. Throughout the attraction you could enjoy the history of flight.
I remember thinking this was the coolest attraction because it felt as though we were entering an airport terminal. It was neat to see the future of flight and a nod to the beginning barnstormer days.
In 1996, a few small changes were made to this attraction, and it was renamed Take Flight. Eventually, this attraction was replaced to make way for future Space Rangers to enjoy Buzz Lightyear's Space Ranger Spin.
Missions to Mars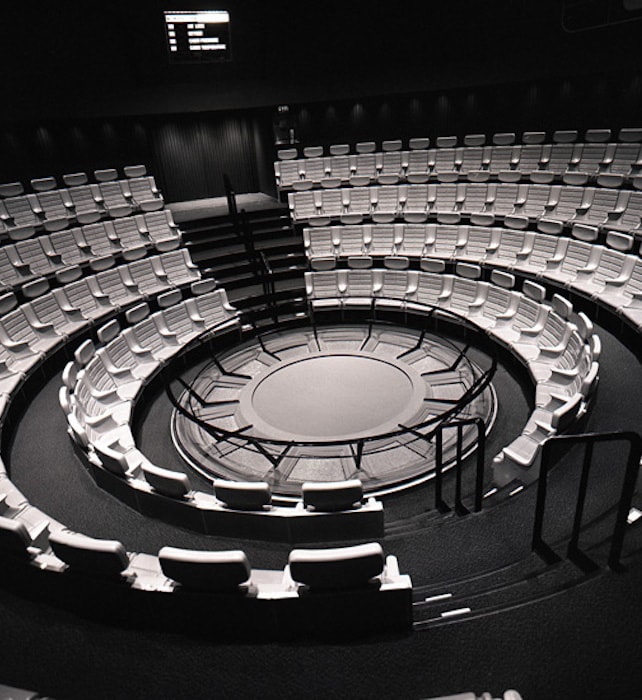 About 30 years before Guests could enjoy Mission: Space at EPCOT, Magic Kingdom Guests could enjoy an out-of-this-world experience in Tomorrowland. As you entered this attraction it resembled a Mission Control Center.
Once inside, Guests would sit in a circular cabin that allowed Guests to feel "hyper-space-warp" and even experience tilting movements. Some seasoned Disney Guests may have already guessed which attraction later used this space. Did you guess Stitch's Great Escape?
Many Disney Guests were not overly excited by the Stitch attraction, and a few fans held protests at its closure in January 2018.
Never Complete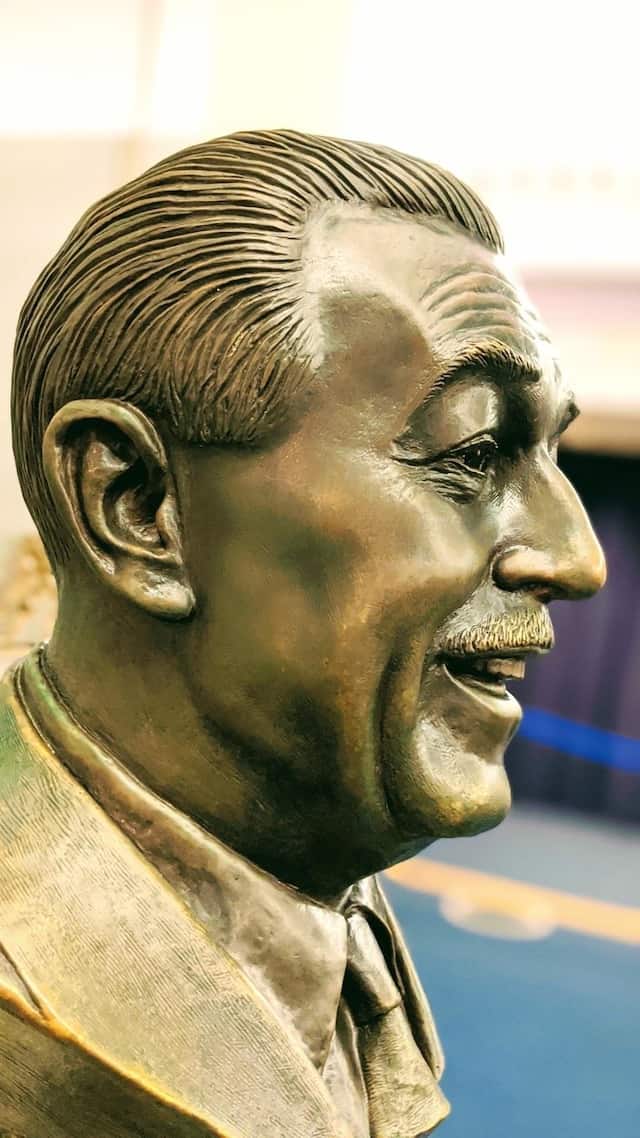 As Walt Disney once stated, "Disneyland will never be completed. It will continue to grow as long as there is imagination left in the world." The same seems true for Walt Disney World.
Even though Walt Disney World has changed through the years, it continues to allow us all to believe that anything is possible as we go out to find our own Happily Ever After.
"Disneyland will never be completed. It will continue to grow as long as there is imagination left in the world."

Walt Disney
Which attraction do you wish would have remained from the past? Do you remember any attractions that were not listed? Which current attractions do you think need to be replaced? Share your thoughts with us on our Facebook Page.