As Walt Disney World's theme parks continue to slowly re-open, we are continually seeing small signs of theme park operations expanding to accommodate the crowds that have been enjoying the parks.
We've seen a variety of dining locations opening recently including the Yorkshire County Fish Shop, Sommerfest, and Kringla Bakeri og Kafe in EPCOT. Harambe Market in Disney's Animal Kingdom is also re-opening.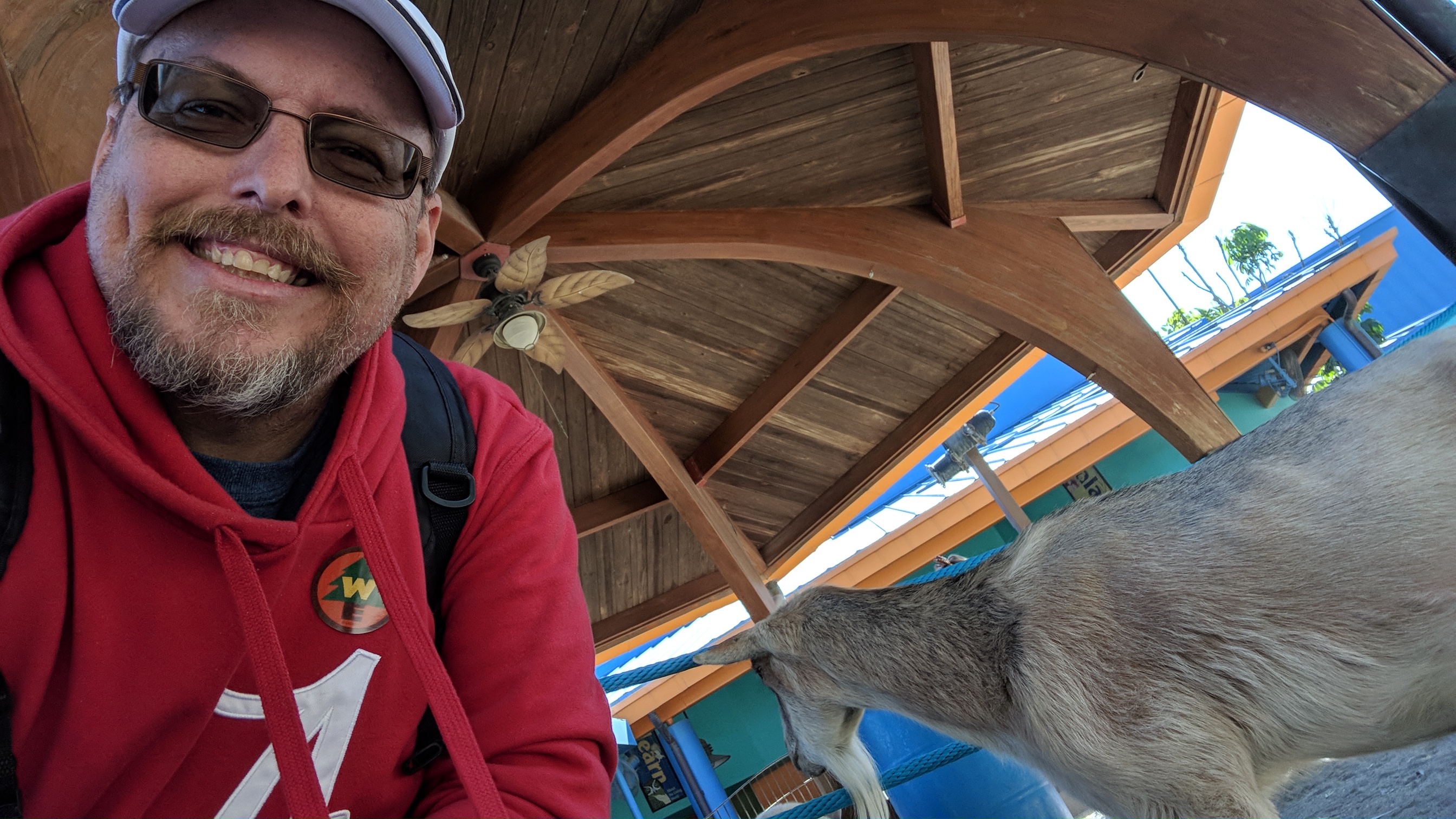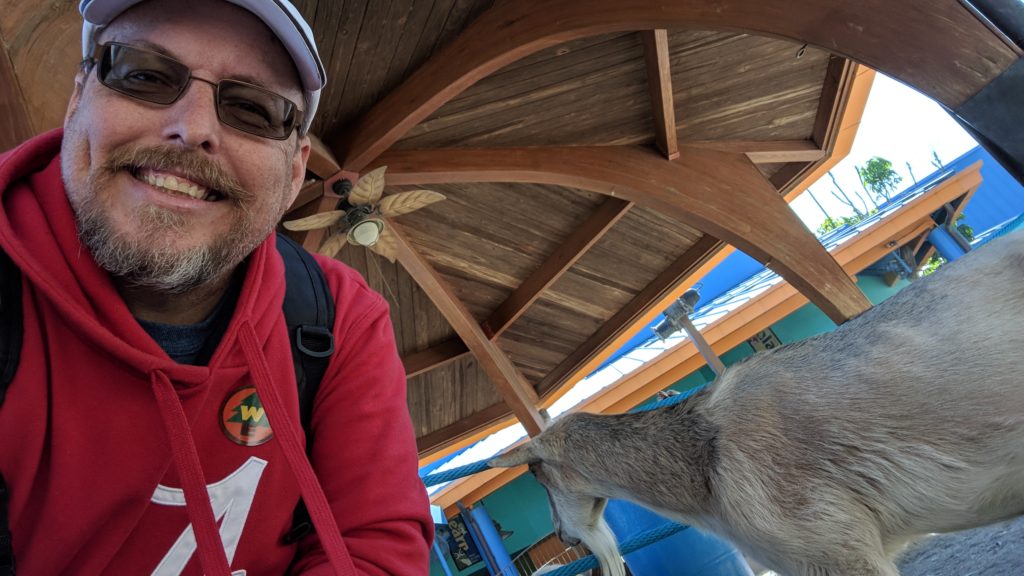 Now, we find that the Affection Section in Disney's Animal Kingdom appears to be re-opening it's animal petting zone. When the parks first re-opened, I spoke to an animal care expert in the area and he said the animals need the constant affection and care and he and his team were spending extra time brushing down the animals.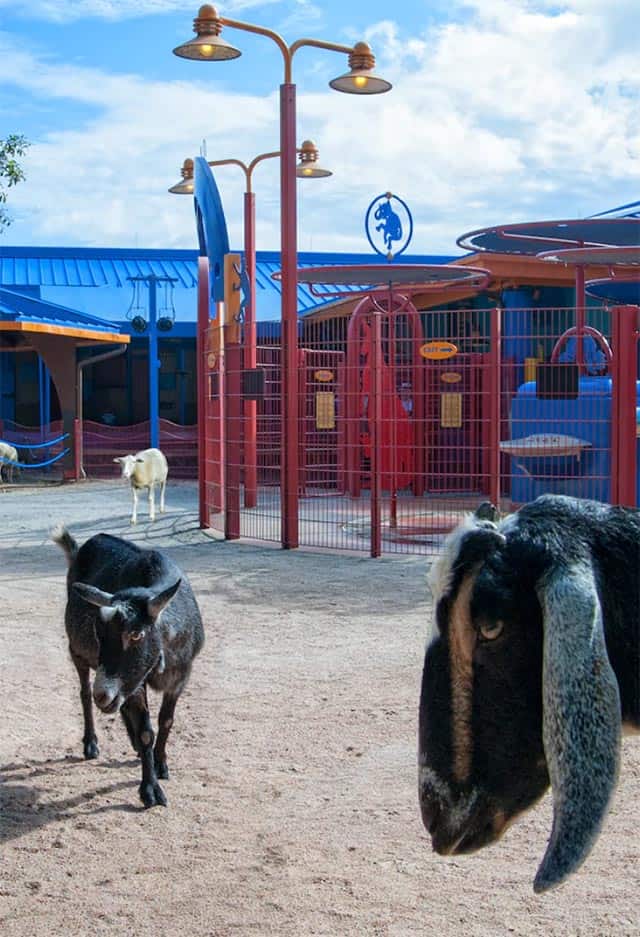 The Affection Section is located outside Rafiki's Planet Watch. To reach the Affection Section, you need to take the Wildlife Express Train from Africa to Rafiki's. Then follow the path all the way up and you'll find the Affection Section located on the outside of the Conservation Station.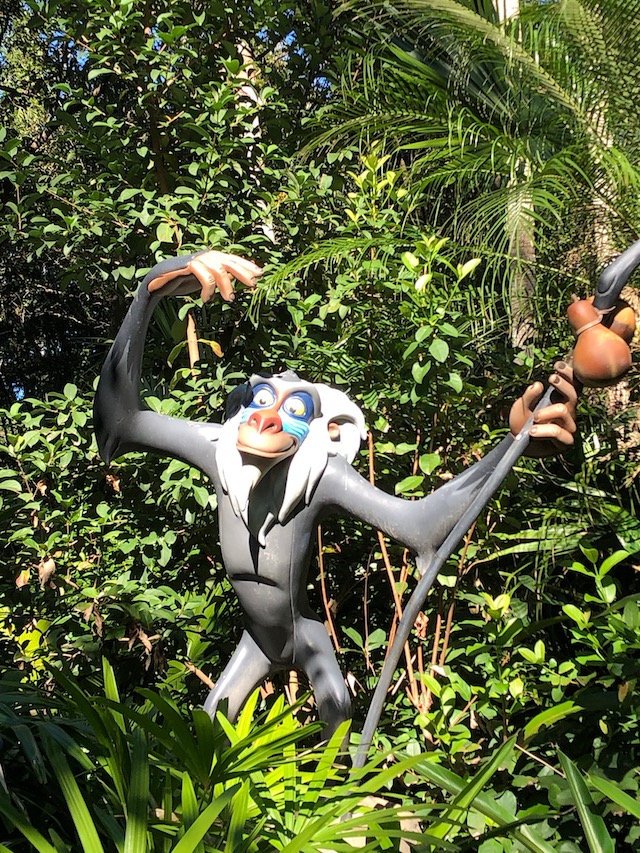 It's a fun way for children to pet some small animals like goats, sheep, small cows and donkeys. This area has always encouraged hand hygiène as they ask that you wash your hands before and after entering the Affection Section.
Based on Walt Disney World park attraction operation schedules, the Affection Section is scheduled to re-open on Sunday, November 15 and will be open from 9:30 AM to 5:00 PM.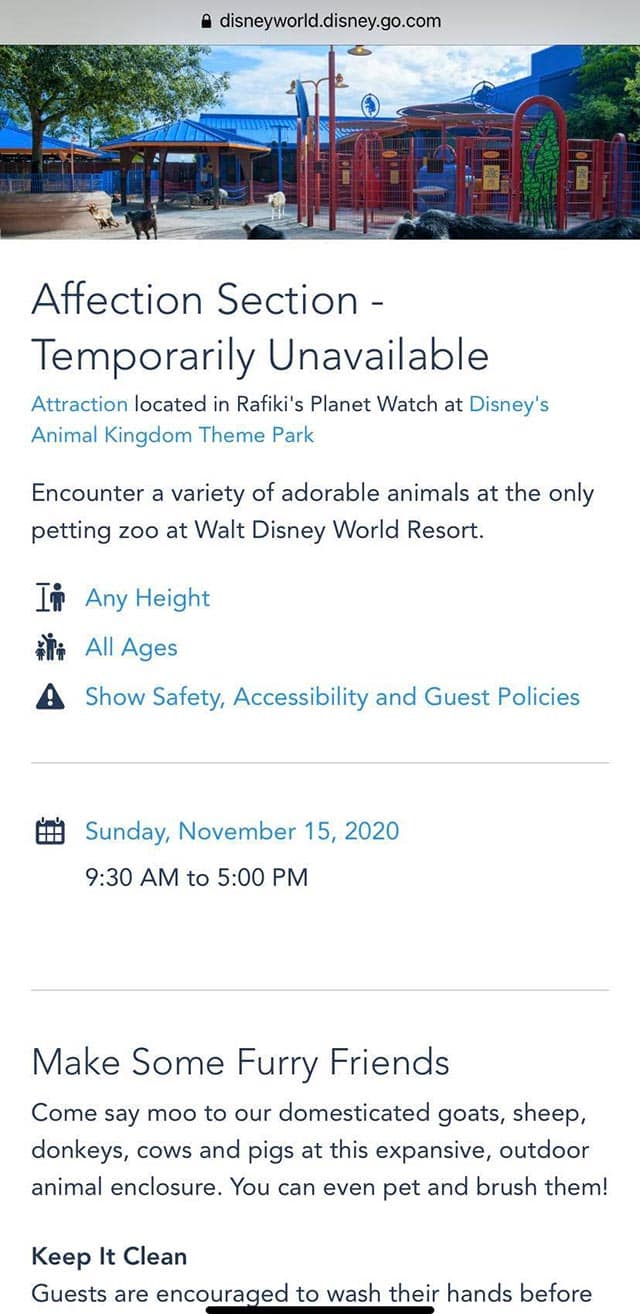 I hope you enjoy the Affection Section and feel free to ask any questions! Stay connected with me on my Facebook page.
KtP