We have been dreaming of the great Walt Disney World 50th Anniversary merchandise all week. Check out this new, dazzling collection that really has something that everyone will love. Which is your favorite collection?
Sneak Peek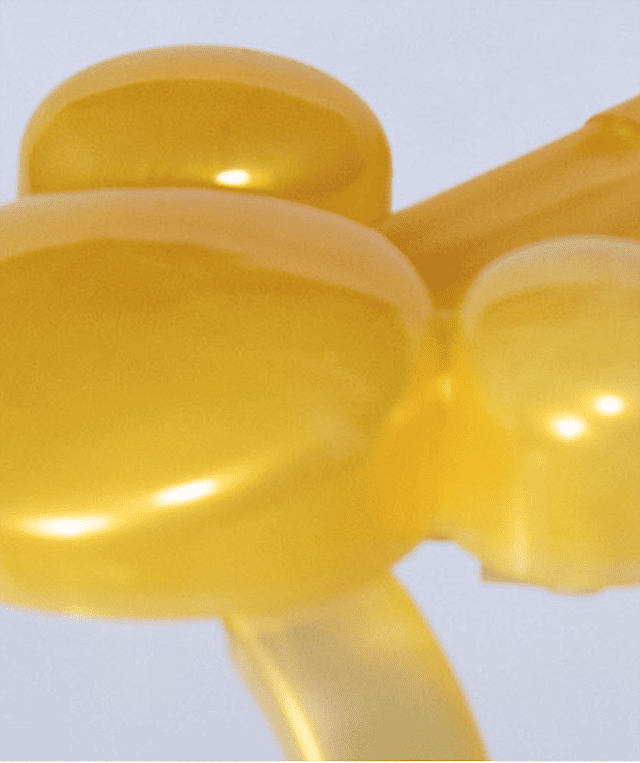 Earlier this week, Susan shared that a sneak peek of the the 50th Anniversary merchandise. We saw glimpses of this great new collection, but it clearly had us wanting more.
Today, we are overjoyed to be able to see many of the collections that will be available for purchase very soon.
Pre-Celebration Collection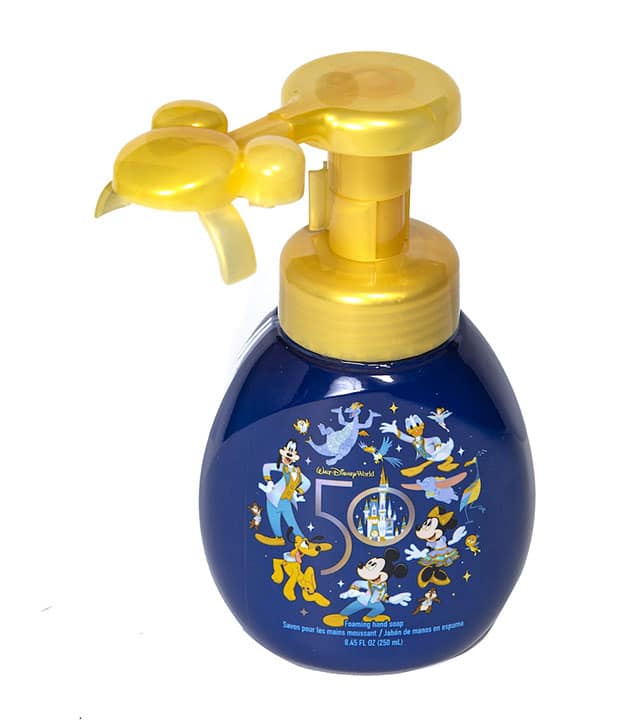 Before the celebration officially commences in October, Guests can enjoy a Pre-Celebration Collection. I'm not sure if anyone else was eyeing what appeared to be 50th Anniversary soap dispenser, but today we see that it does exist.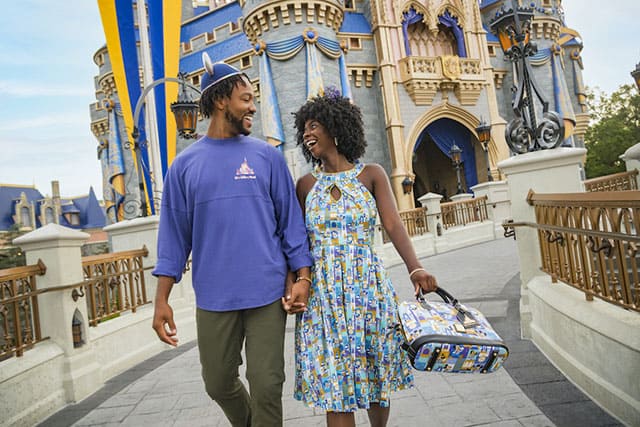 This collection will be available for purchase starting August 12th. This collection will feature the coveted soap dispenser, great accessories by Dooney and Bourke, and fun accessories and housewares.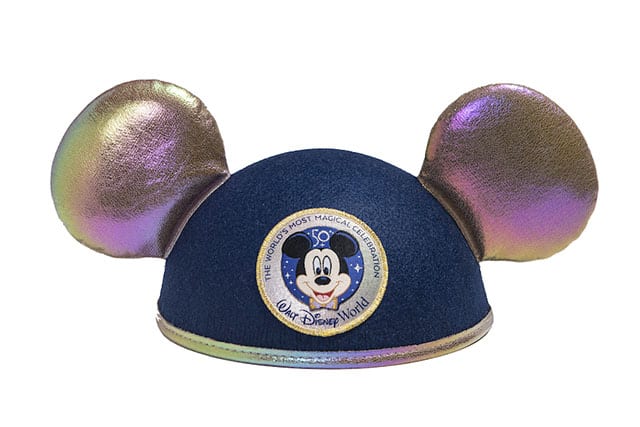 Check out these cute Mickey Mouse ears that features Mickey Mouse dressed for this golden anniversary. Complete with EARidescent ears, you will be ready to have some fun at this great celebration.
This collection will be available for purchase starting August 12th.
Disney Castle Collection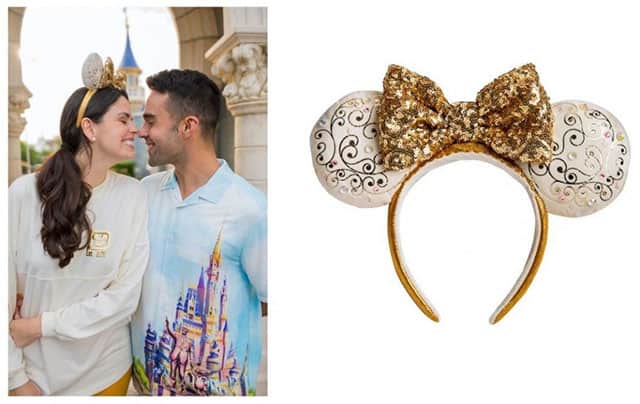 I am absolutely in love with the Disney Castle Collection. In my opinion Cinderella Castle has never looked better and this collection showcases this icon in Magic Kingdom.
The beautiful Minnie Mouse ears actually illuminate. This collection also includes collectible ornaments, a castle themed mug, and a gorgeous spirit jersey.
Vault Collection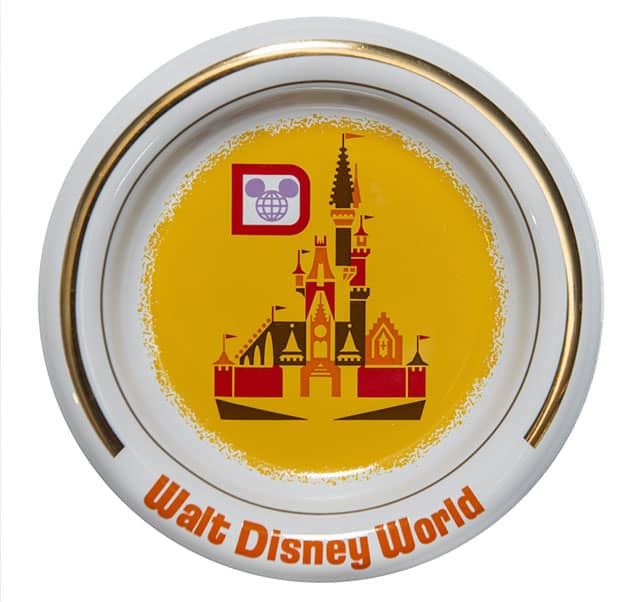 Those Disney fans that love the retro vibe of Disney merchandise will love the Vault Collection. This collection will also included retro-inspired plush and tee-shirts.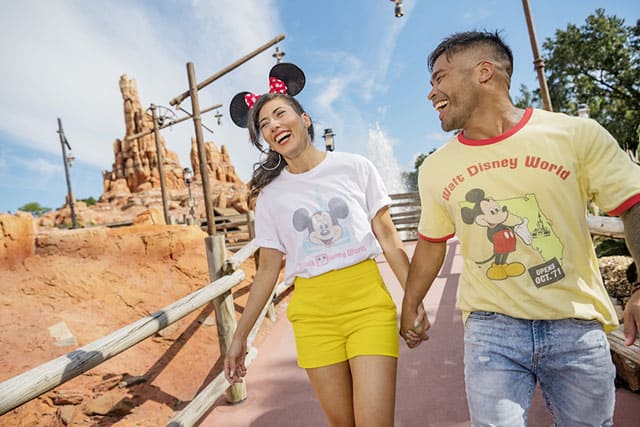 You can show up ready for this golden celebration just like it is 1971. I personally loved the original Walt Disney World logo and love that is is featured on this retro-inspired merchandise.
EARidescent Collection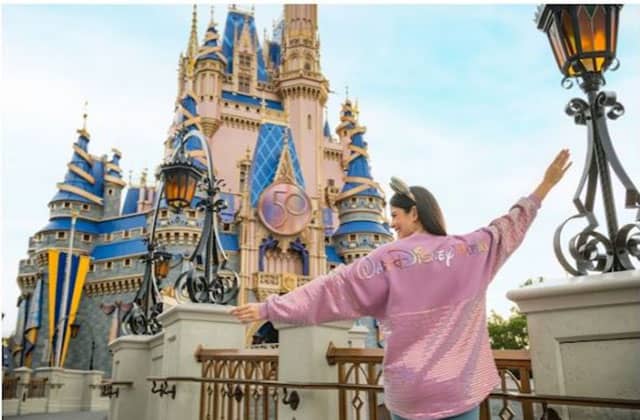 Last, but certainly not least, the EARidescent collection. In February, we were given our first sneak peek of the costumes that Mickey and Minnie would wear to this golden anniversary.
It was literally love at first sight. The EARidescent design is simply stunning.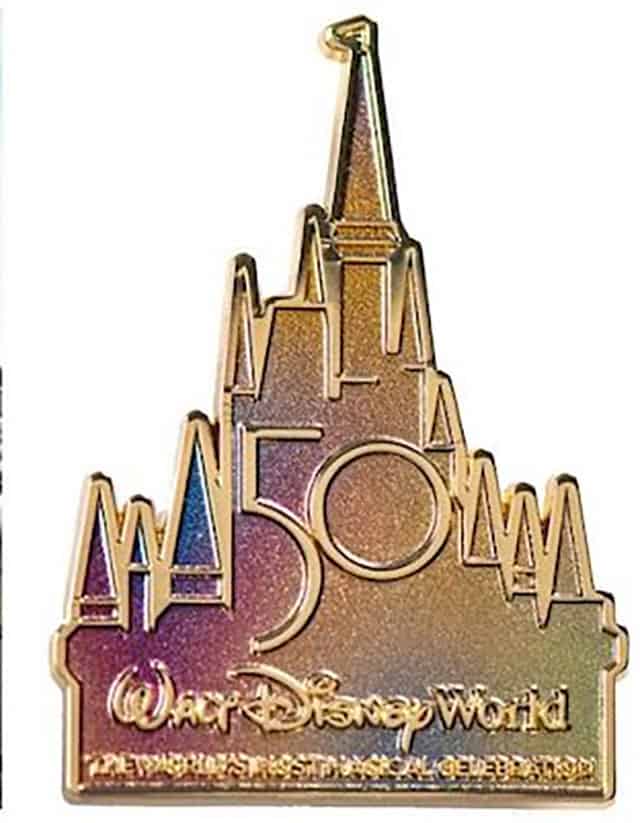 This has led to a truly beautiful collection that will arrive in late October. This includes all of our favorites! Many have wondered would there be a special 50th Anniversary Loungefly backpack. We now have an answer: YES!!!!
Arriving in late October, the EARidescent Collection will make a grand debut.
Also a few of our other favorites are included in this collection as seen with the special spirit jersey and matching ears.
Even More to Come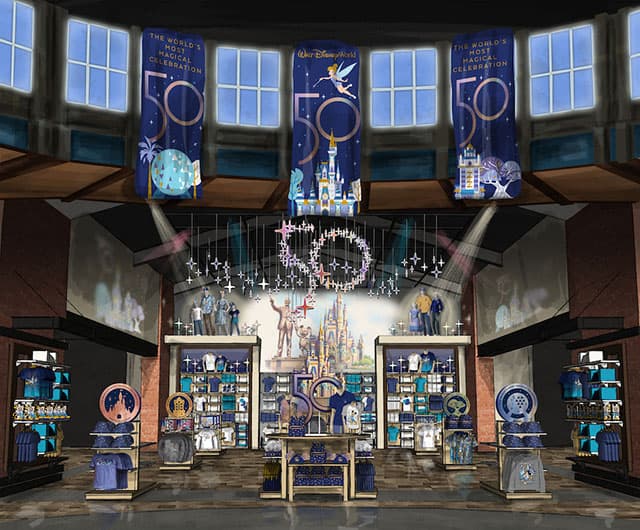 This almost feels like an informercial, but wait there is even more. The 50th Anniversary merchandise will be displayed in a way to tell the story of the Parks in such a thoughtful design as featured in the above photo.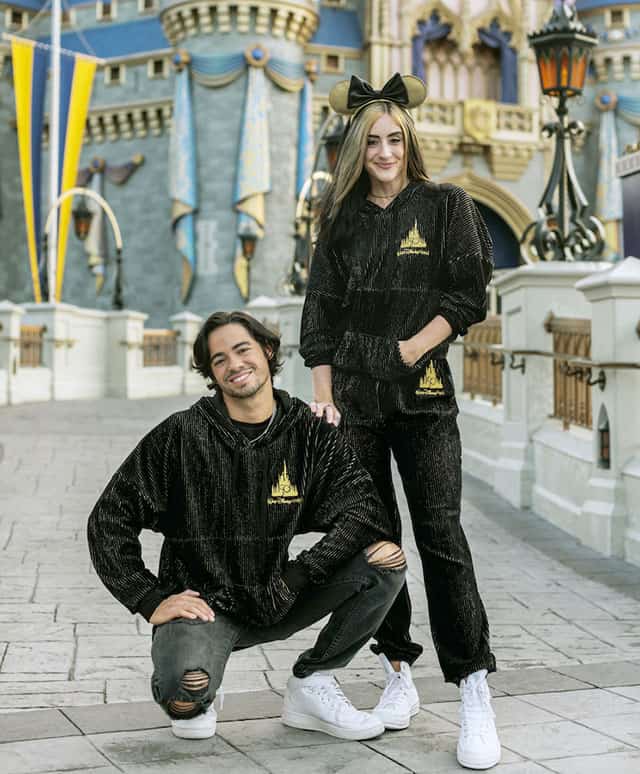 A new Luxe Logo Collection will also be available as well. This looks super comfortable. It will be made available in November.
What do you think of these new collections? Which is your favorite? Share your thoughts with us on our Facebook Page.