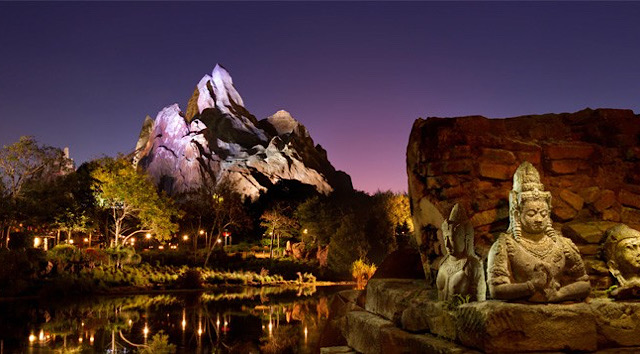 While we wait for our next Disney vacation, Disney has shared another exciting virtual ride, Expedition Everest. Check out the virtual video along with cool facts about the Yet and attraction!
Disney has given us lots of ways to bring Disney magic home. Check out the KtP website for tons of articles and ideas. I love that Disney has let us experience our favorite memories, such as recipes, performances, and virtual rides.
As you walk toward Asia in Disney's Animal Kingdom, Expedition Everest captures park goers attention with it's massive, snow-capped mountain with a roller coaster running through it! It calls us to enter the thrilling mountain adventure to the "top of the world."
Be on the lookout for a Disney PhotoPass Photographer when walking from Discovery Island toward Asia. If you see the monkeys to your left, the photographer is on your right with Expedition Everest and Discovery River in the background. This photo gives an amazing night shot with Everest lit up in vibrant colors.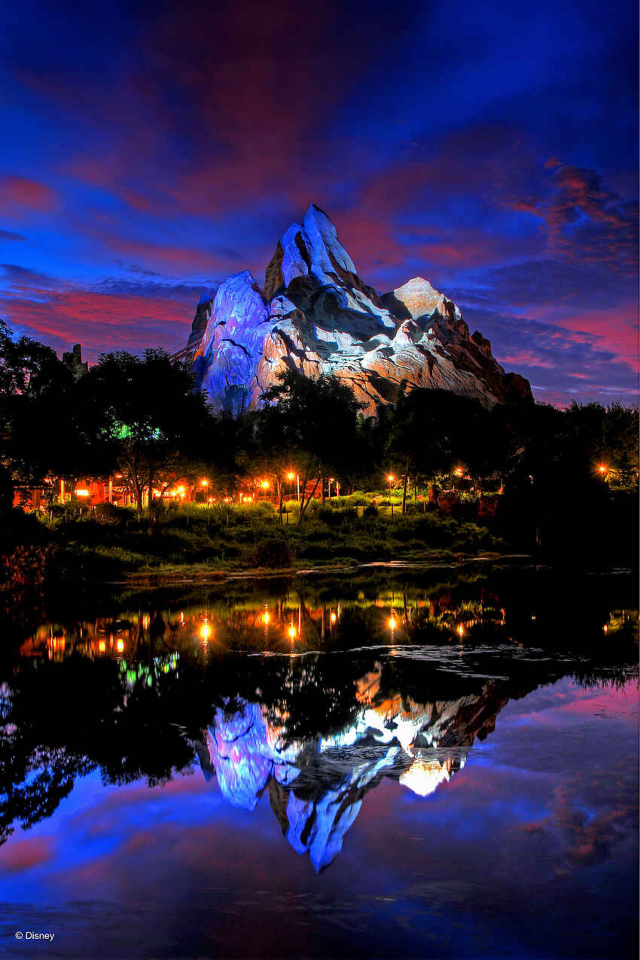 If you're lucky enough to catch a Photopass Photographer on the bridge between Asia and Dinoland, there's a magic shot with snow falling like you're in the Himalayan Mountains.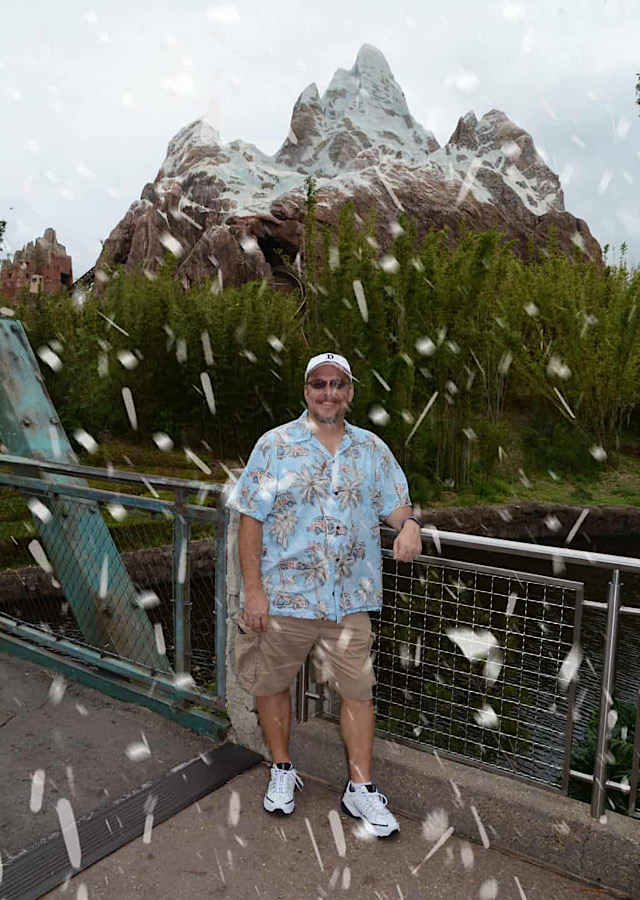 Interesting Expedition Everest Facts
I've recently learned some really cool facts by watching the Disney+ Imagineering Series, and researching on #DisneyMagicalMoments. I highly recommend the Imagineering Series for both Disney fanatics like myself, and Disney novices like my husband.
Also, if you love the Imagineering Series, the Prop Culture series gives viewers an inside look of 8 full-length Disney films.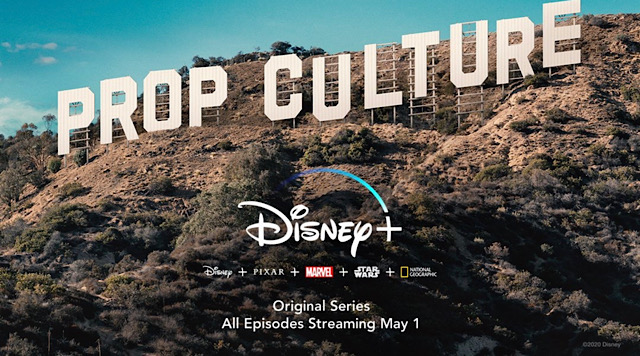 Expedition Everest is not actually Everest, but is called "The Forbidden Mountain." Once you leave base camp, riders travel to the top of "The Forbidden Mountain" to an up-close encounter with the Yeti.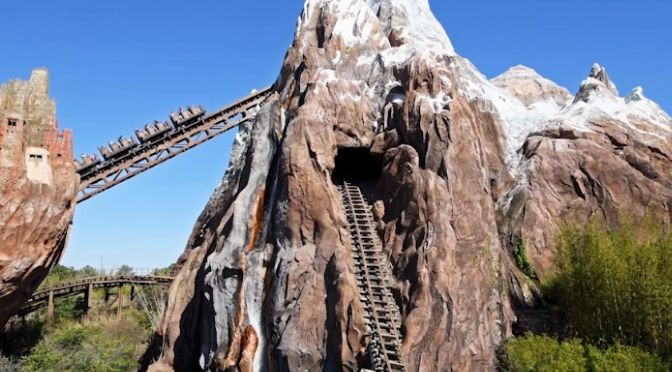 The Yeti is a mythical creature (although my husband insists he's real!) that is believed to protect the Himalayans and the people living there.
The Disney Imagineering team spent many days in Nepal researching Asian customs, architecture, etc. They purchased over 2,000 handcrafted Asian artifacts to add to the feeling of actually being in Asia at Disney's Animal Kingdom.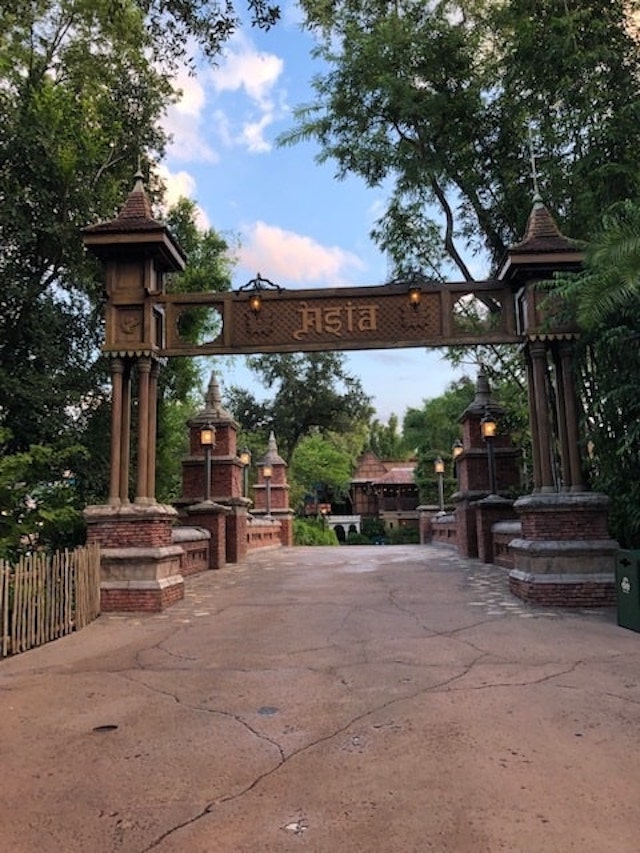 Himalayan artists were consulted for Yeti statues and carvings. They even added red paint to a Yeti statue because in Asian culture this is believed to bring protection from the Yeti.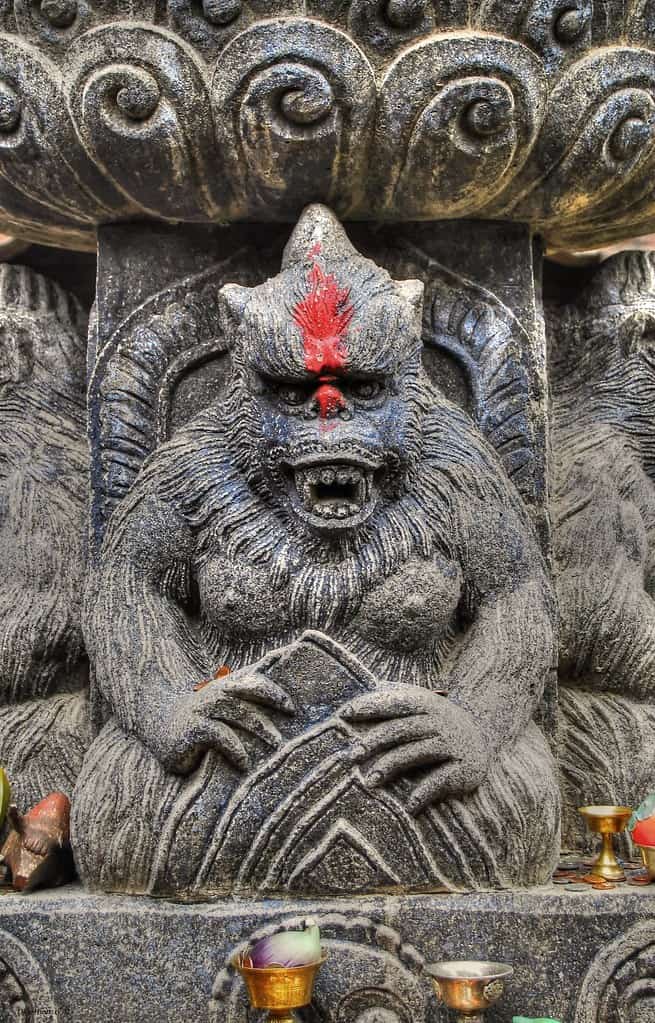 Yeti is a Sherpa word that means yellow-bear or "man-like creature." The Expedition Everest Yeti stands over 20 feet tall. He was originally intended to actually move rather than relying on strobe lights for a movement effect, but broke in the early stages of the ride being open.
Disney Imagineers have stated that this is a structural issue that would require the mountain to be disassembled to fix. Guess we're stuck with "Disco Yeti," which doesn't really bother me since I've never seen the Yeti actually move.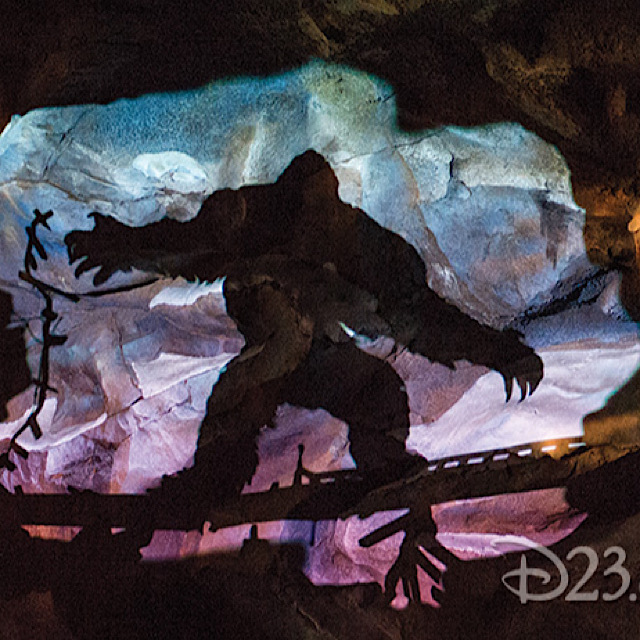 Expedition Everest cost over $100,000,000 and took a decade of planning. The steel coaster was the first Disney ride to allow guests to experience backward and forward movement. I love the "broken track" effect.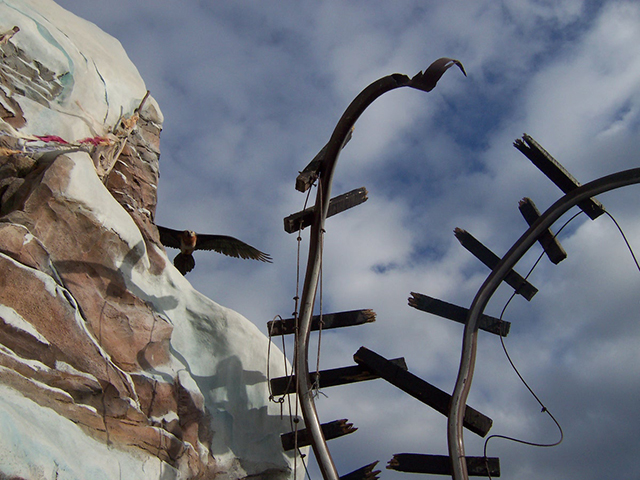 Virtual Ride
Check out the amazing virtual Expedition Everest ride to the top of "The Forbidden Mountain," and see what looms in the mountain…
Other Disney Virtual Rides
Wouldn't it be fun to do a virtual Disney party with the family? Check out some of the other virtual Disney rides below.
I absolutely love Slinky Dog Dash, and the oversized toys add a whimsical element. Check out the Slinky Dog Dash virtual ride here.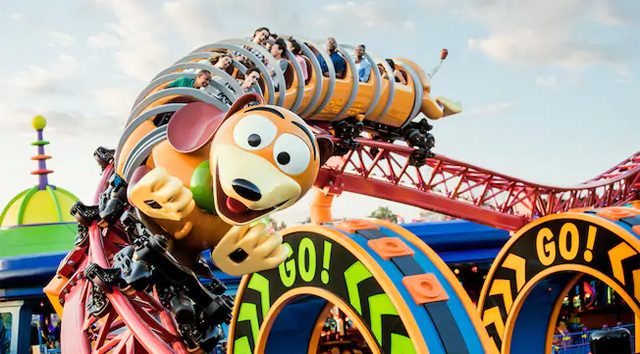 Big Thunder Mountain is another of my favorite Disney World coasters, especially riding at night when it's so dark. While you're waiting for your next Disney visit, you can enjoy the virtual ride.
If you miss the sound of "it's a small world" running through your head all day after riding it, check out the virtual version, practically guaranteeing you'll be humming the tune.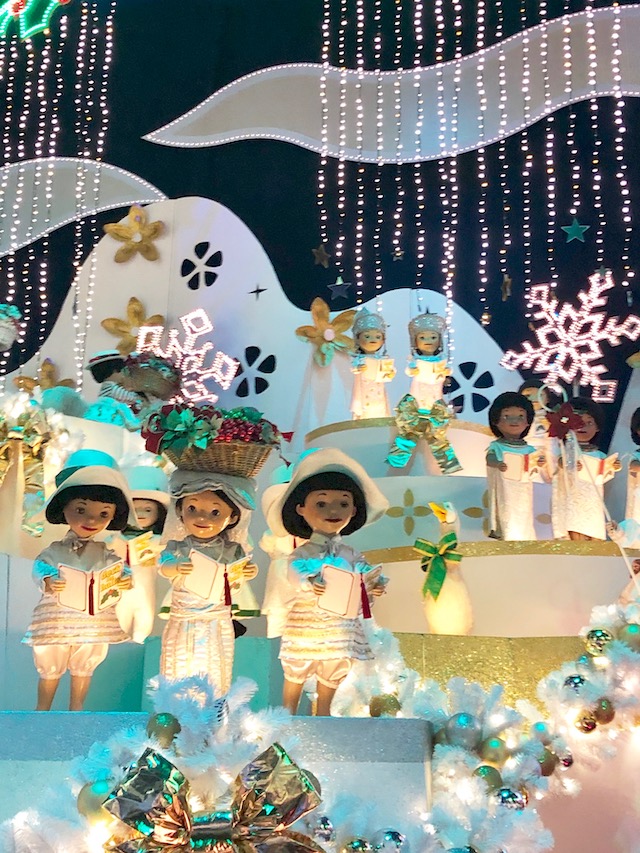 Head over to Disney's California Adventure to experience the virtual Incredicoaster.
If you decide to hold a virtual home party, watching Disneyland Paris Illuminations is a great way to wrap up the festivities.
What's your favorite thing about Expedition Everest? Please share your happy memories and pictures on our KtP Planning Page and on our Facebook page.
-Susan