Get ready to go! go! go! and come along while we shrink down to a size of a toy and take a spin around Andy's backyard aboard Slinky Dog Dash!
A Few Fun Facts
Slinky Dog Dash opened at Disney's Hollywood Studios on June 30, 2018 and continues to be a guest favorite! The background of the ride is that Andy from the Toy Story films built a roller coaster using his Mega Coaster Play Kit.
Guests are treated to a performance by Wheezy, who sings "You've Got a Friend in Me" at the end of the ride. Wheezy is the first and only Audio-Animatronics figure in a Disney theme park!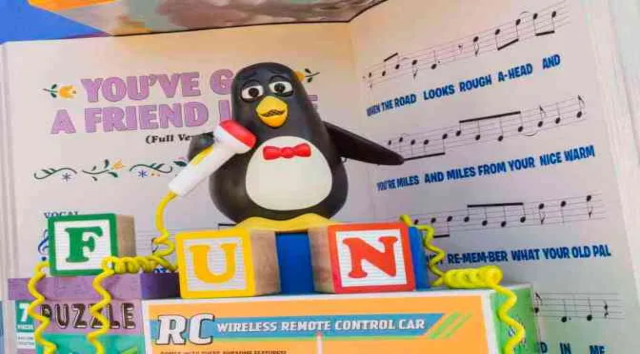 Disney Magic Moments
Disney has done an excellent job at sharing some magical moments for guests missing the parks during this time.
Today, they shared a special "Ride & Learn" video featuring Slinky Dog Dash! One of my favorite things about these videos is you can learn some fun facts and secrets about the rides that you might not have noticed while on the actual ride itself.
Things to spot
Before we go on the virtual ride, let's be on the lookout for a few things! Look out for Rex's original toybox. Can you find the famous Pixar ball, which is seen in all of the Pixar movies?
How many other toys can you find while riding around in Andy's backyard? Did you notice Andy's footprint in Toy Story Land?
So, hold on tight and let's go!
Disney PhotoPass
After your wild ride aboard Slinky Dog Dash, don't forget to check out your ride photo! Slinky Dog Dash is one of the few rides that has a PhotoPass opportunity at Hollywood Studios.
All you need is to be wearing an active MagicBand and your ride photo will appear in MyDisneyPhotoPass.com or in My Disney Experience. I love rides that feature these shots and here is one from one of our recent visits.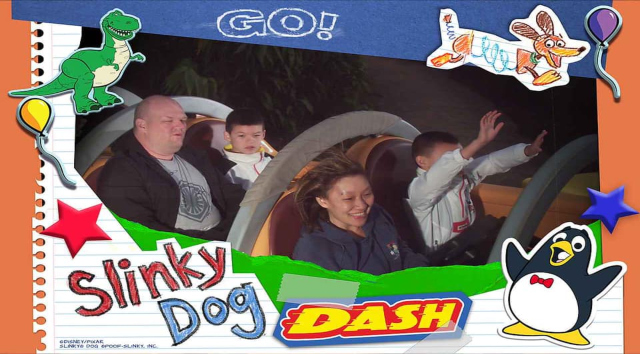 Have you been on Slinky Dog Dash? Share your ride photos with us or tell us about it in the comments below! Remember you can share them with us on our Facebook page or in our crew on Facebook too.
Maggie Baltz