We all have favorite memories from our childhood that we miss and would give anything to be able to relive in the fun of your childhood all over again. Last week I shared on one of my favorite frozen Disney treats with the Kenny the Pirate Crew, and 700 fellow Crew members remember these treats fondly. Do you remember these iconic frozen popsicles? Find out how you can create these in your very own home.
Good Humor Disney Pops
I found a photo of Disney Mickey's Parade Ice Pops that were distributed by Good Humor back in the 1980's. Not to show my age, but I could remember the joy of my mom coming home from the grocery store with a brown paper bag filled with these delicious treats.
I recently shared a photo of these with our Kenny the Pirate Crew and over 700 Crew Members remembered these Disney Pops.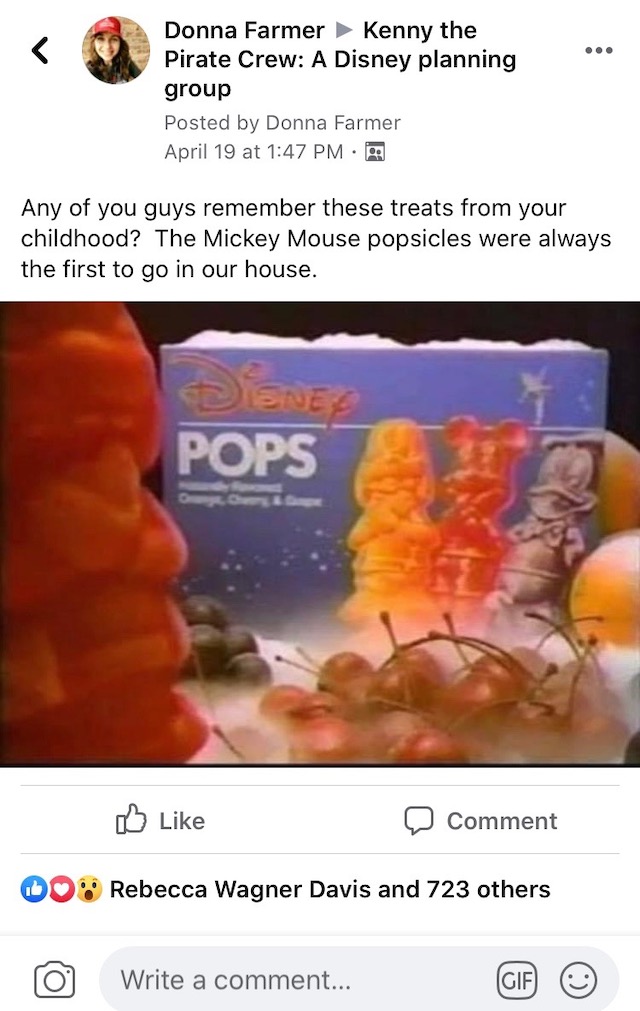 In the grocery story, these pre-boxed treats included Goofy (orange flavored), Mickey Mouse (cherry flavored), and Donald Duck (grape flavored).
On our Facebook page, many of the Crew Members shared which flavor was their favorite. In our home, Mickey Mouse was the most popular.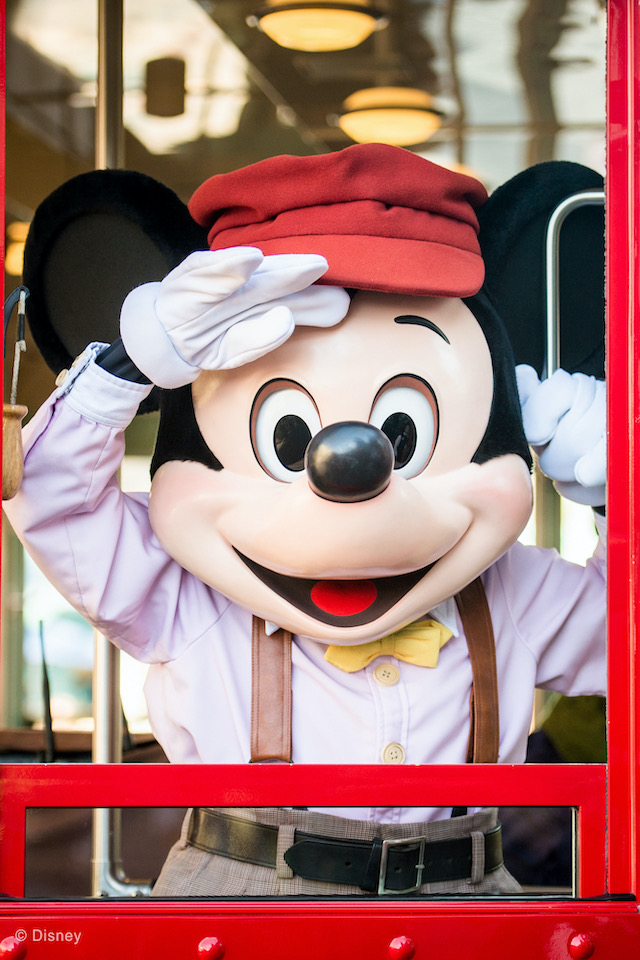 Many recall that these Mickey Mouse Parade Ice Pops were also available from the neighborhood ice cream truck. Minnie Mouse (lemon flavored) was an additional character that was available for individual purchase from the ice cream truck.
Check out this commercial for the Mickey Mouse Parade Ice Pops:
Recreate the Magic
This may not be exactly the same as the original Mickey Mouse Ice Pops, but it is very fun alternative.
ShopDisney has a popsicle mold available featuring the Disney Cruise Line characters of Goofy, Donald, Pluto, Minnie Mouse, and Mickey Mouse.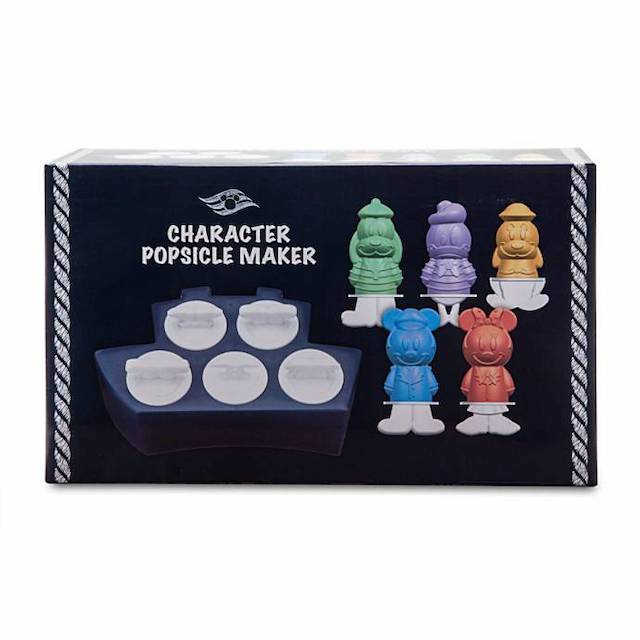 This set is inspired by the Animator's Palette Restaurant from the Disney Cruise Line, and the characters are so cute!
You simply pour your mixture in the ship base, insert the silicone characters feet inside, freeze, and enjoy. The set originally costs $19.99, but is currently on sale for $11.99.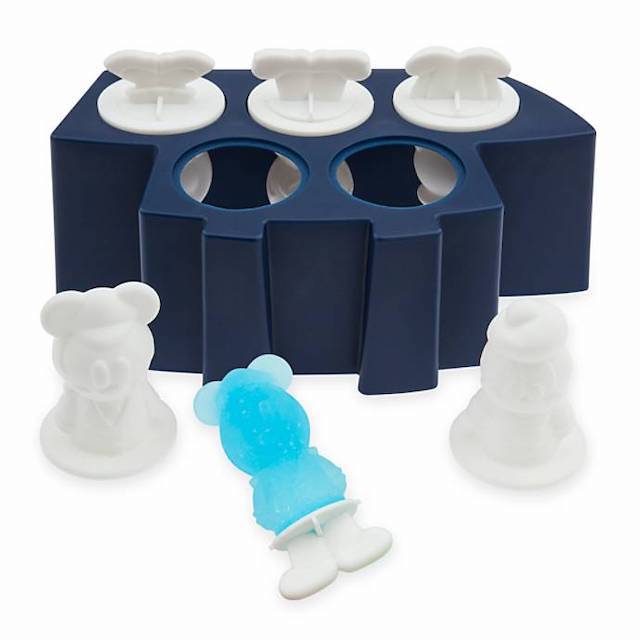 Jello Ice Pop Recipe
Now that you have your Disney Character molds, you will need a great recipe to make your Disney Ice Pops at home. This a a great recipe that using Jello gelatin.
Items needed:
3 ounce package of any flavored Jello (you can go back to the original flavors of grape, cherry, and orange)
1/3 cup sugar. You can also make this a sugar-free option by committing the sugar and by choosing sugar-free jello
2 cups boiling water
2 cups cold water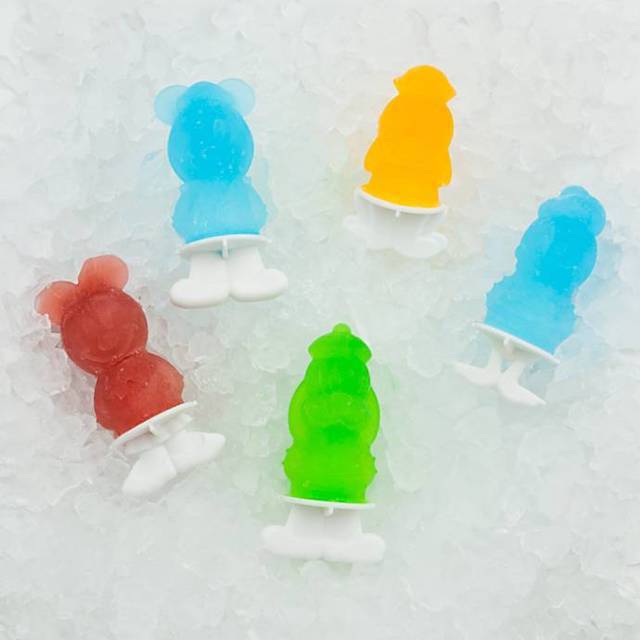 Instructions:
Boil the water
Add the sugar and Jello mixture and stir to dissolve
Pour the gelatin mixture into the Disney mold set and freeze immediately
Your popsicles should be ready to enjoy in 2 hours
These would be so much fun to enjoy with your family this summer. The characters may remind you of your childhood as you make new magical memories with your family.
Mickey Mouse Parade Mousketeer Bar
I remember attending school when I was younger and having the opportunity to order special frozen treats for snack time. Daily, I would ask my dad for my favorite treat – a Mousketeer ice cream bar.
Our family shares of the funny memory that my sister learned early on how to spell "Mouseketeer." Each morning my dad would ask my older sister to write Mousketeer Bar on a plain white envelope for me to turn in with my snack money inside.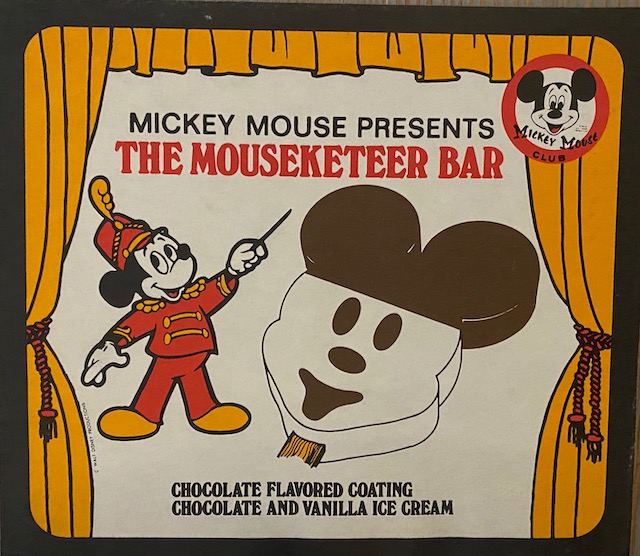 My sister recently found this vintage sign in an antique store and purchased it to remember the "Mouseketeer" days. These were simply the best ice cream bars ever!
They had dipped chocolate ears with chocolate ice cream for the ears, eyes, nose, and mouth. The mixture of vanilla and chocolate ice cream made this a simply amazing treat!
Check out the Mickey's Parade Commercial featuring both the Disney Ice Pops and the Mickey Mouseketeer bars.
My husband and I visited Disneyland in 2008 when I was pregnant with our first child. i had a very specific pregnancy craving for a true "Mouseketeer" bar. Unfortunately, these were no longer being made. I settled for a Premium Mickey Mouse Ice Cream Bar.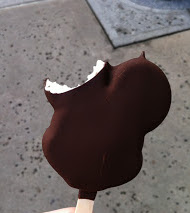 These are still very yummy, but not exactly the same. This Mickey Mouse bar offers the hard, chocolate shell on the entire bar and has only vanilla ice cream underneath.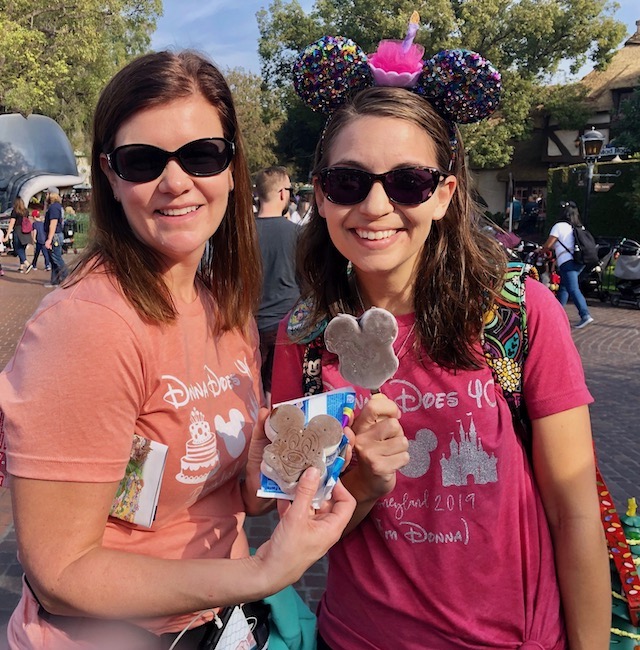 In 2019, these yummy treats were once only offered in the Disney Parks, but have recently been spotted in our own local grocery stores. These were originally released in honor of Mickey Mouse's 90th Birthday.
They have been so popular that they have remained in local grocery stores even over a year later. Many have said that these are not the same size as the Disney Park Mickey Mouse bars and that the quality is not the same.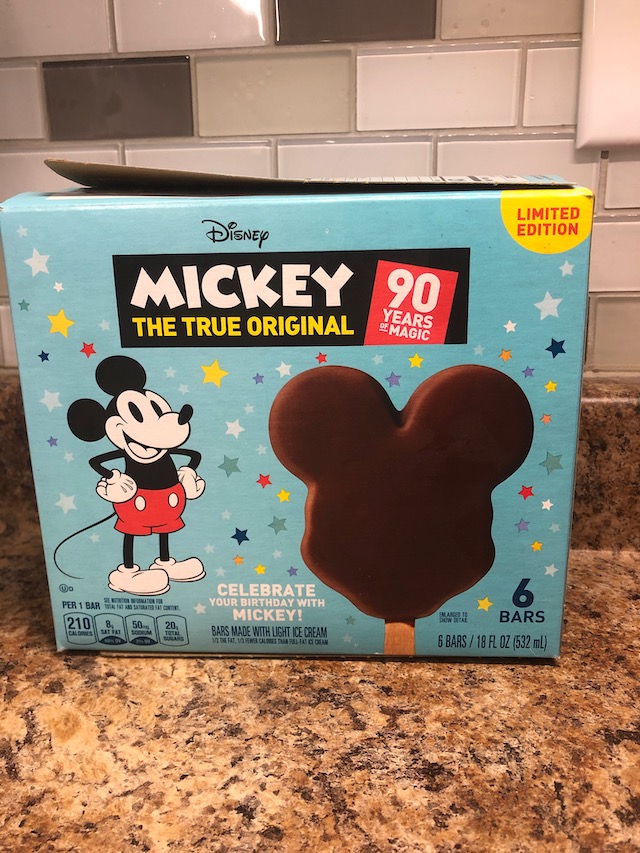 I am not here to debate these hot topics, but I must confess that a box of these delicious treats is hidden in the far reaches of my freezer. They are safely hidden behind the frozen peas and frozen broccoli to help keep them hidden from tiny snackers.
Every so often, i will grab one of these frozen treats and feel that I sitting right in the middle of Main Street U.S.A.
Chip 'n Dale Fudge Bar
Who else used to love watching our favorite Chipmunks, Chip 'n Dale, as they the Rescue Rangers. I remember getting the Chip 'n Dale Fudge Bar from our neighborhood ice cream truck. It was a wonderful treat of fudge with a candy nose.
Unfortunately, we do not have an at-home option for these frozen treats, but I have enjoyed reliving the fun antics of Chip 'n Dale on Disney Plus. It has been so fun watching some of my favorite episodes with my children.
Disney memories truly are timeless rather it be a favorite treat, a classic movie, or a magical memory from the Disney Parks.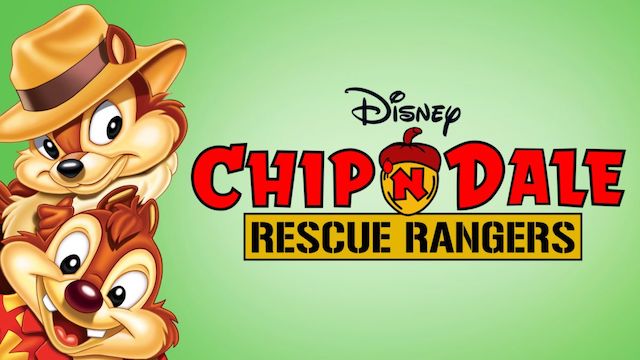 Do you remember some of these frozen treats from your childhood? Share your favorites Disney treats from the past on our KtP Planning Group and on our Facebook Page. Also, please share your thoughts on make and experiencing some of these frozen treats at home.
Are you planning a vacation? Reach out to our trusted travel agency sponsor Authorized Disney Vacation Planner
Mouse Class Travel
!