Disneyland is offering a great way to start our week by offering a virtual ride through of one of its opening day attractions.
History of "it's a small world"
"it's a small world" was created for the 1964 New York's World Fair. The original name for this attraction was "Children of the World."
The original soundtrack for this ride was to be the national anthems from around the world. As you can imagine, this lacked both harmony and the magic that we have come to know and love with this Disney classic attraction.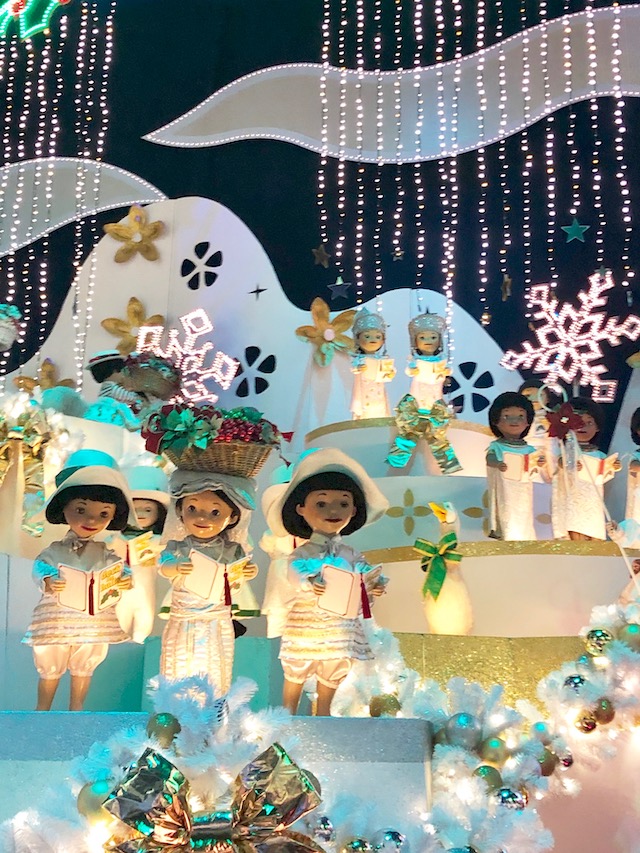 The Sherman brothers, who wrote many of the legendary Disney soundtracks, brought to us a simple song similar to "Row, Row, Row Your Boat" that would be simple, yet catchy enough to have you singing well after your voyage has ended.
Disneyland
I had an opportunity to visit Disneyland last year and I found that some attractions were far better on the west coast, at Disneyland, opposed to the East Coast, at Disney World.
"it's a small world" is definitely one of the attractions that I loved even more at Disneyland than at Disney World.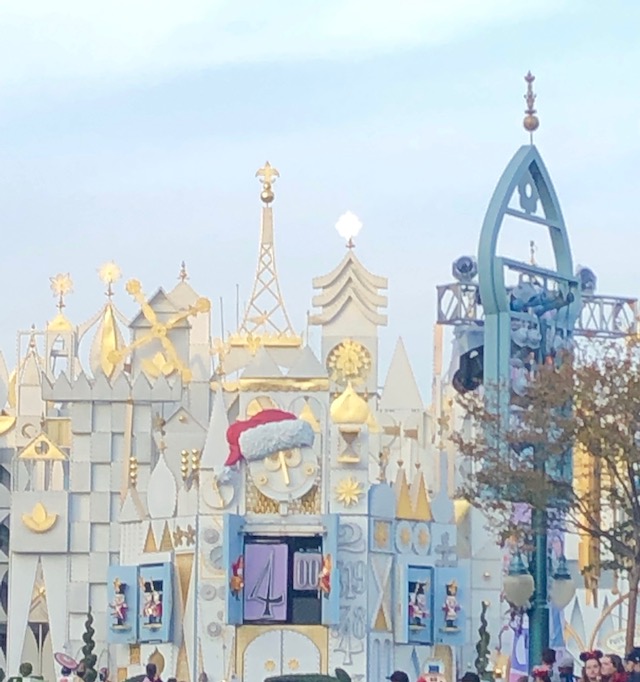 The outside entrance is large and magnificent. 4 times every hour, the clock tower rings and a display of small dolls march and dance to welcome the new time.
At Christmastime, the entire front of the attraction is illuminated with lights and a projection show is displayed on the attraction every hour.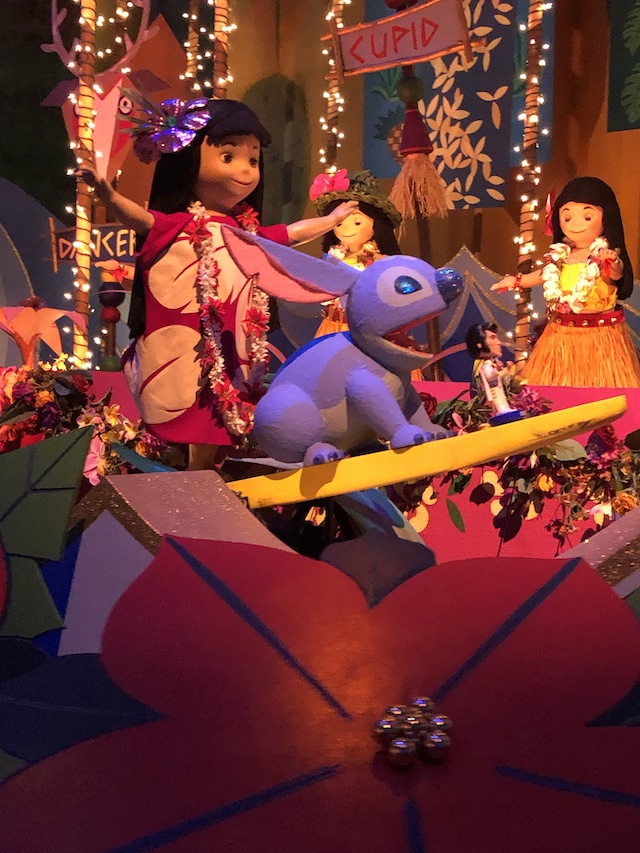 The "happiest cruise to ever set sail" is even a bit longer than the Disney World version. This is fantastic news if you are an "it's a small world" fan like me. It seems that this ride through flows much nicer and there are so many wonderful details that seem to be missing in the Disney World version.
Even some of our favorite Disney movie characters can be found in the attraction.
Virtual View
Disneyland is now offering an official virtual view of this classic attraction. Be sure to grab your Mickey ears and sing along.
Be sure to check out other great ways to bring Disney to your downtime with viewing the Disneyland parade, virtual ride throughs of a perfect day at the Magic Kingdom, and go behind the scenes with an Imagineer at Animal Kingdom.
Share your happy memories and pictures of "it's a small world" on our KtP Planning Page and on our Facebook page.