After a lengthy expansion last year, Beaches & Cream Soda Shop recently reopened its doors to guests, and we decided to stop in and see the new place (prior to coronavirus closing Walt Disney World). Come see what I thought of the new atmosphere and food!
Beaches & Cream
Beaches & Cream is located near the pool that is shared between the Yacht Club and Beach Club Resorts. Please note that Stormalong Bay is currently closed, and Guests will be directed to the pool at The Boardwalk. Beaches & Cream is open, however!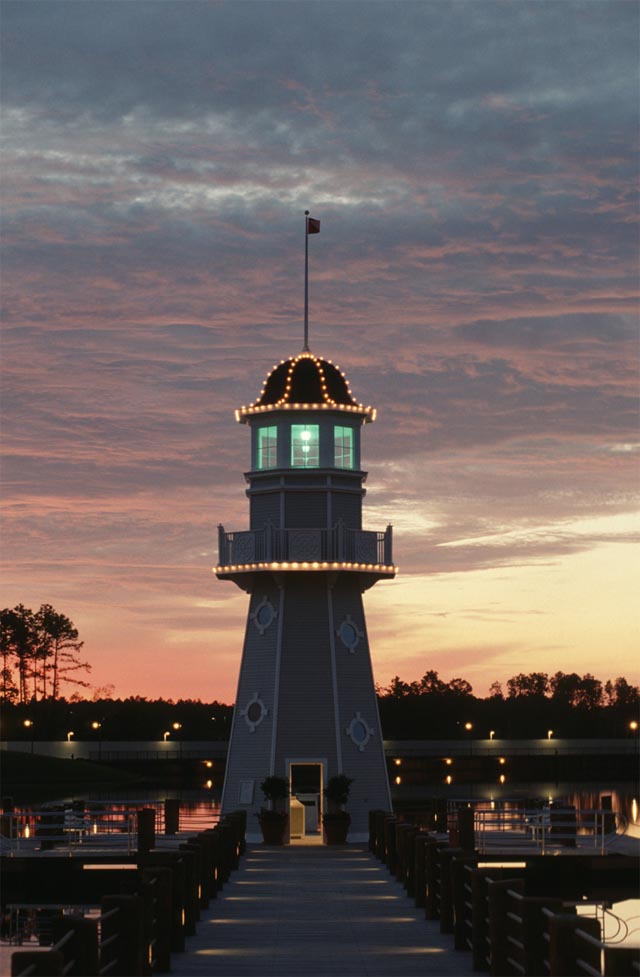 One thing we always loved about Beaches & Cream was that it really felt like an authentic 50's Soda Fountain. The Soda shop featured lots of colorful pastels, beach ball decorations on the booths, and a cute jukebox in the corner.
For years, Beaches and Cream has faced issues trying to accommodate all the guests who wanted dine at the location due to its incredibly small size. Reservations were often booked up solid for months and walk-ups would sometimes be turned away at the check-in station.
In order to allow for more guest capacity, the restaurant went through a few months of refurbishment where they expanded into part of the arcade next door. Along with the expansion, they redid the interior of the restaurant.
Updates to Beaches & Cream
Upon entering the restaurant there were a few things that were instantly noticeable. The floor had been replaced with white marble and new pictures decorated the wall.
Some of the classic favorites, such as the jukebox and beach balls, were still there so thank heavens for that! Overall though, it seemed that they traded the fun vibrant colors for more muted pastels.
We felt like the restaurant lost a little bit of its beachy 50's charm. It looked more contemporary and sterile in appearance.
As far as the seating capability goes, they certainly did add a lot more tables. The only issues is that, it seems as though there are too many tables trying to be squished into such a still small space and the table we were at had tables right up against ours.
Please remember, this review is from pre-park closure. Operations have surely changed to allow for lower restaurant capacity and more social distancing.
It made it difficult for the people sliding into the booth side of the table to get in without getting a little "friendly" with their table neighbors.
The Food at Beaches & Cream
With all the pros and cons of the décor changes, the quality of the food is one thing that is always constant. For my family, Beaches & Cream is a hidden gem.
They have one of the best tasting burgers in Disney. This is not your super expensive, dry burger, often found at most quick service locations. The burgers are big, juicy, and have a great wood-grilled angus flavor to them.
It's no surprise then that two of us in our travel party ordered the burger. Along with some of the old menu staples, also came some welcomed new additions.
We took note that there was a new French Dip Sandwich on the menu and four different tater tot combos.
My dad and I couldn't decide between the burger or to try the new French dip, so we decided to order one of each and split them. That way we got to try part of both. Each sandwich costs $17.
The French dip comes on toasted French bread, with thinly sliced roast beef, swiss cheese, fried onions and au jus sauce for dipping.
The sandwich also came with a side of steak fries, but you could switch them out for onion rings, tots or soup instead.
On my cheeseburger I asked for them to add bacon, which always makes things extra magical and it didn't disappoint!
Interestly enough my dad said if he had to choose which one to order again, between the two, he would go for the burger.
I on the other hand, went the opposite and would absolutely get the French Dip again. I thought it was so tasty. The meat wasn't skimped on and there wasn't any fat on it. Many French dips are riddled with fat, but this was not.
When it came time for dessert, it was a no brainer for us. We had to go with popular No Way Jose ($11).
There were some new additions to the menu such as cookie fries, but we had to go with the classic favorite.
This sundae is huge so we split it among the three of us. Another crowd favorite, the Kitchen Sink ($35), was still around and there were numerious tables around us that ordered it.
I can't imagine all those ingredients together taste really good as they melt, but its popularity hasn't decreased at all.
Disney recently shared a recipe for creating your own Kitchen Sink Sundae!
You can check it out HERE.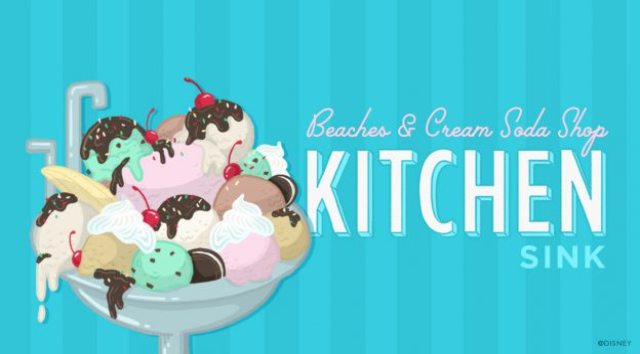 I was very pleased that the food quality at Beaches and Cream continues to be top notch. While I miss the old decor, I am glad they were able to expand this restaurant so that more guests can enjoy it.
Have you every eaten at Beaches and Cream? What is your favorite dish? Let us know your thoughts on facebook.
-Christina