On Wednesday afternoon, California Governor Gavin Newsom ordered shutdowns of indoor restaurants and other indoor businesses. Orange County, where Disneyland resides, is affected by this new order in place.
New Orders
The new orders came after 19 counties in California began to show a spike in Covid-19 cases. As of a couple days ago, Newsom had ordered for bars to close in different counties around California.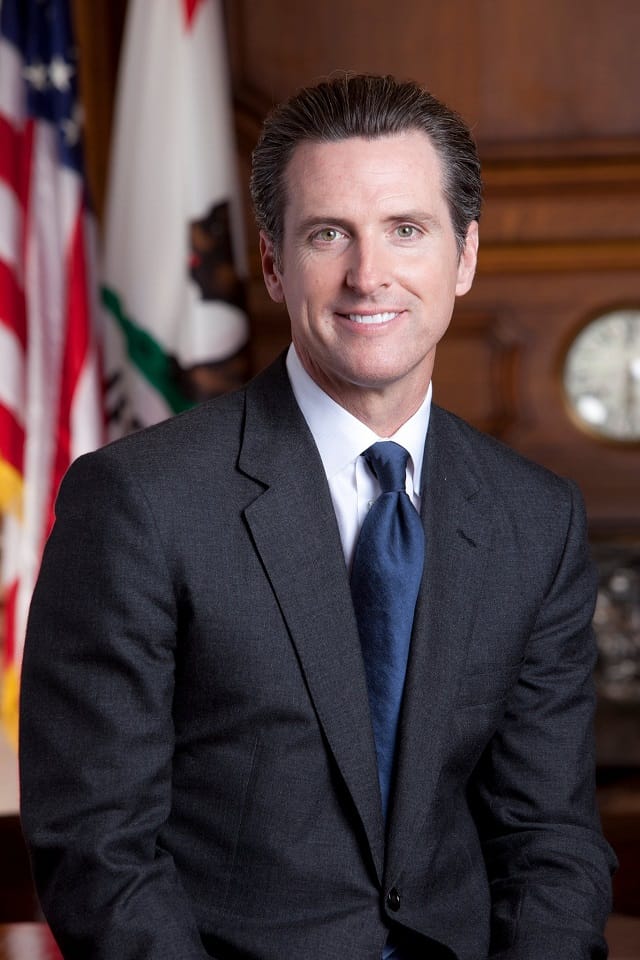 According to Newsom, the state has a "watch list" of those counties with spiking numbers of new cases and hospitalizations. Back in May, Newsom began lifting stay-at-home orders when California appeared to have flattened the curve of infections.
His directive came as he stated that the virus could spread from family gatherings on the Fourth of July weekend. Therefore, he also proposed for counties to cancel all 4th of July festivities that include fireworks.
So What Does This Mean For Disneyland?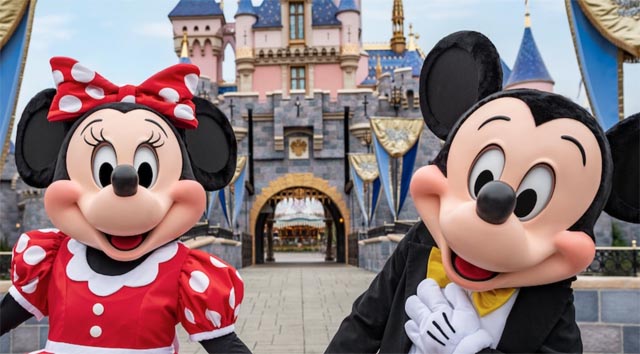 As we know, previously, Disneyland had proposed an opening date for the parks 65th Anniversary on July 17th, 2020. Never in history has Disneyland been closed on its anniversary. You can read about the announcement here.
However, weeks later, we received the new announcement that Disneyland had pushed back its opening date:
"THE STATE OF CALIFORNIA HAS NO INDICATED THAT IT WILL NOT ISSUE THEME PARK REOPENING GUIDELINES UNTIL SOMETIME AFTER JULY 4TH. GIVEN THE TIME REQUIRED FOR US TO BRING THOUSANDS OF CAST MEMBERS BACK TO WORK AND RESTART OUR BUSINESS, WE HAVE NO CHOICE BUT TO DELAY THE REOPENING OF OUR THEME PARKS AND RESORT HOTELS UNTIL WE RECEIVE APPROVAL FROM GOVERNMENT OFFICIALS. ONCE WE HAVE A CLEARER UNDERSTANDING OF WHEN GUIDELINES WILL BE RELEASED, WE EXPECT TO BE ABLE TO COMMUNICATE A REOPENING DATE."
You can read about this announcement here. Currently, Disneyland does not have an expected opening date.
Governer Newsom's announcement from may bring much speculation to how or whether this order would affect Disneyland.
However, according to Newsom, his order requires restaurants, wineries, tasting rooms, family entertainment centers, movie theaters, museums, zoos and cardrooms in the 19 counties to halt indoor operations for at least three weeks.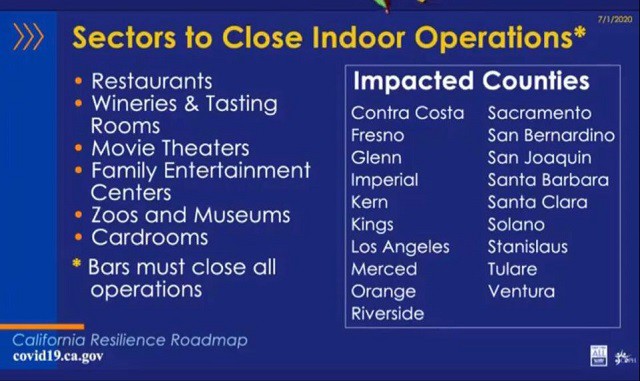 The affected establishments are allowed to operate outdoors, such as restaurant patios.
Newsom also ordered full closure of all indoor and outdoor bars and breweries in the 19 counties.
The 19 counties include nearly three-fourths of California's population.
Besides the Bay Area counties, they include Los Angeles, Orange, Sacramento, Stanislaus, Fresno, Glenn, Imperial, Kern, Kings, Merced, Riverside, San Bernardino, San Joaquin, Santa Barbara, Tulare and Ventura counties.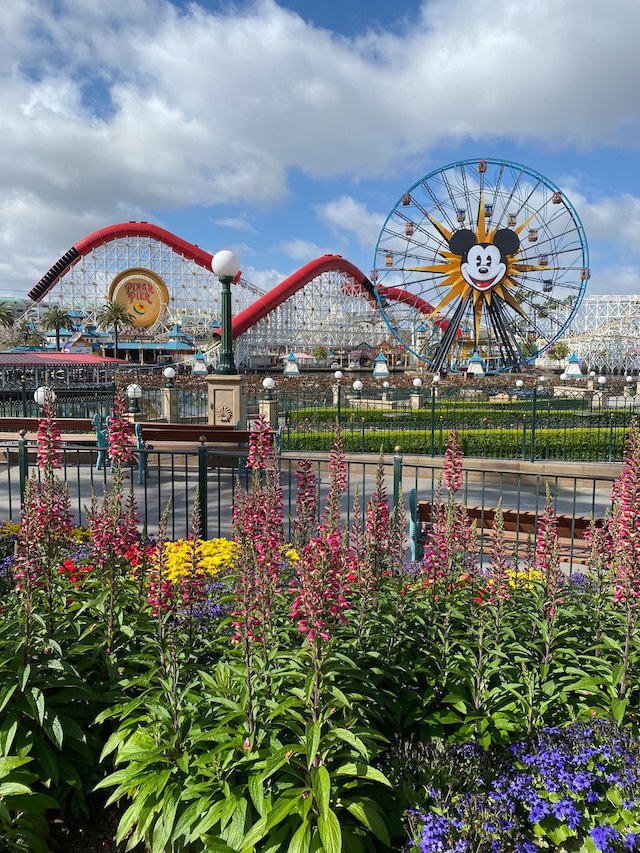 Time will tell how these new orders may affect the happiest place on earth to once again reopen.
Do you believe Governer Newsom's new orders will delay the opening of Disneyland? Let us know on Kenny the Pirate's Facebook Page, or join our crew and continue the discussion!
-Marisol White
Are you planning a vacation? Reach out to our trusted travel agency sponsor Authorized Disney Vacation Planner
Mouse Class Travel
!