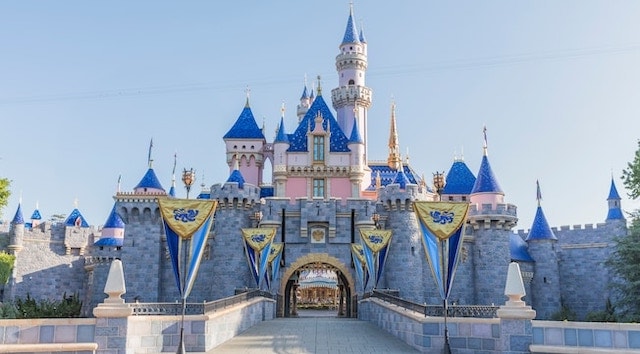 It seems like we have been waiting a long time for Disneyland to announce when they plan to reopen their parks! Today we finally got an answer!
Earlier this morning we speculated Disneyland would reopen in July, due to the website showing ticket sales available on July 16 as well as the resort reservations being pushed back to July 15. You can read more about that HERE.
It didn't take long to receive confirmation!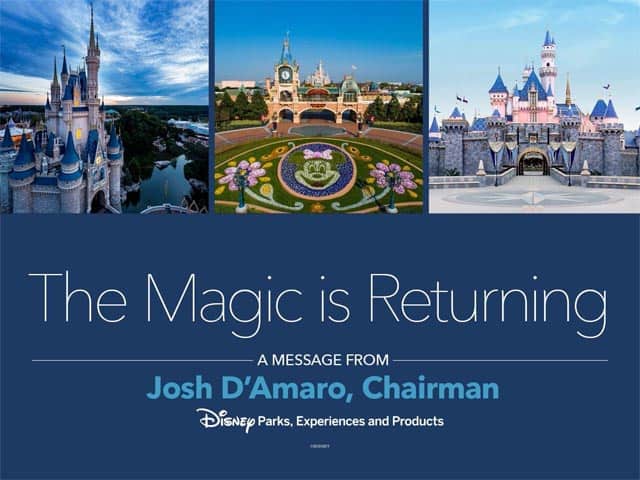 According to the Disney Parks Blog, guests on the West Coast can plan to return on July 17, 2020. Phased openings will begin on July 9, with an official reopening of Disneyland and Disney's California Adventure to coincide with the 65th anniversary of Disneyland on the 17th.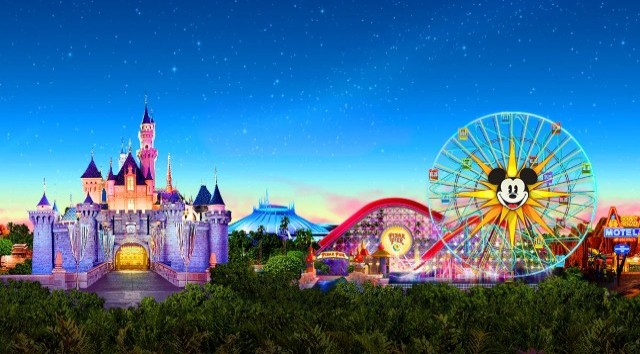 The release goes on to say that park capacity will be limited, and all guests will need to make a reservation to enter the parks, even Annual Passholders.
For the time being, Disneyland has paused all ticket sales, including new annual passes and annual pass renewals. So, hopefully if you're planning to go, you already have your tickets ready!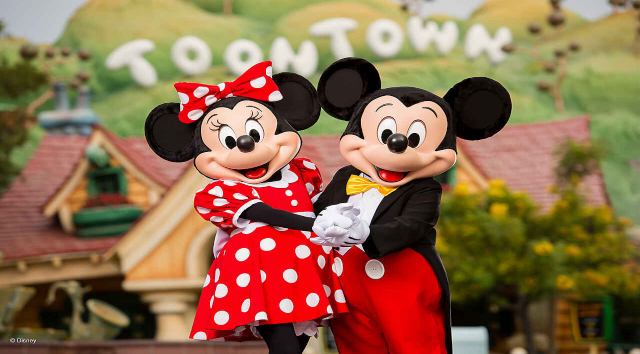 Offerings that draw large crowds, such as fireworks and parades will not be available at this time. Characters will be roaming the parks to entertain guests, but they will not be available for standard character greetings as we know and love them.
The three Disney owned resorts at Disneyland: Disney's Paradise Pier, Disneyland Hotel and Disney's Grand Californian will not reopen until July 23.
Downtown Disney will begin reopening to guests on July 9.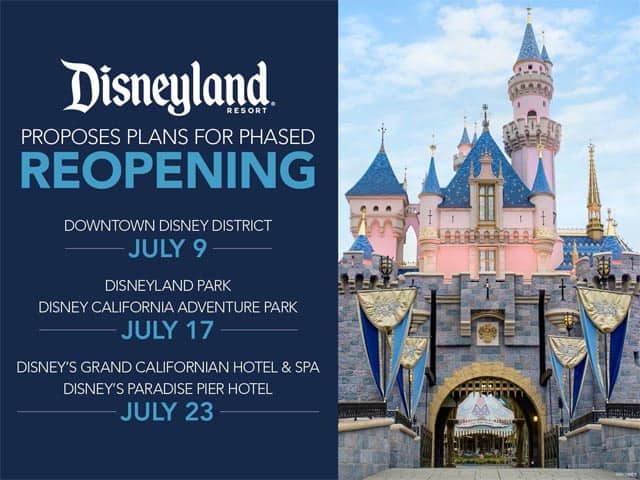 Guest Experience teams will be available throughout the parks and Downtown Disney in order to assist guests with any questions they may have regarding new policies.
To recap, the timeline is as follows:
July 9– Downtown Disney District will open to guests
July 17– Disneyland and Disney's California Adventure will open to guests
July 23– Disneyland's official resort hotels will become available to guests for check-in.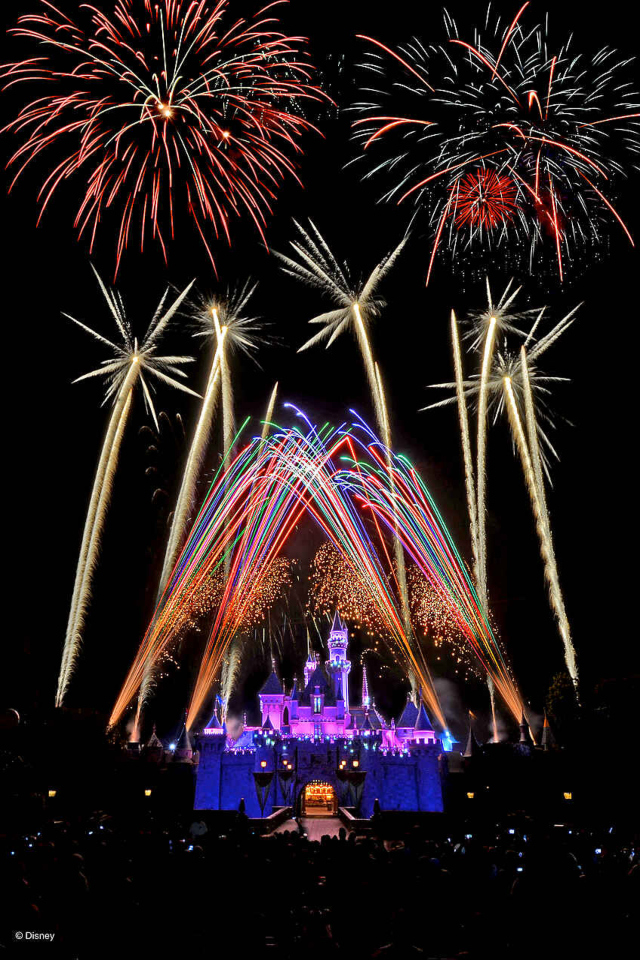 There will be more information about both the new reservation system and the enhanced cleaning and social distancing measures the parks and resorts will be taking forthcoming. Check out Marisol's experience with using her Disneyland Flex Pass and making park reservations for a glimpse of what the system could be like.
Disneyland also shared the same information as Walt Disney World on enhanced cleaning policies, which you can read more about here.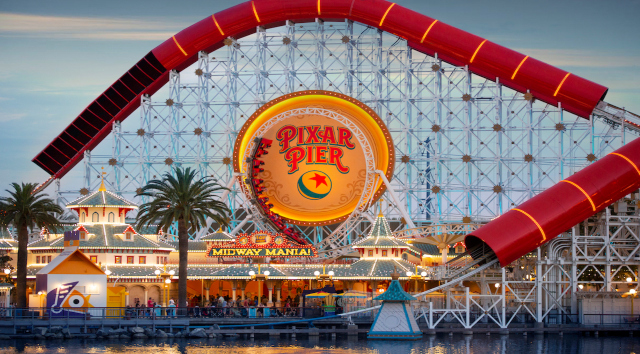 What do you think of the announcement? Do you have a trip to the West Coast on your calendar? Let us know in the comments on Facebook and in our friendly Facebook group.