Disney's Yacht Club Resort invokes the grace of a New England-style yacht club right in Disney World! Read my honest thoughts of this elegant (yet uptight) resort.
Disney's Yacht Club Resort
A step into Disney's Yacht Club Resort will transport you to a New England yachting club, complete with nautical touches everywhere you look.
The Resort is an Epcot area resort, located just steps away from Epcot's International Gateway. Disney's Yacht Club is situated on Crescent Lake in Disney's Boardwalk area.
Standard Room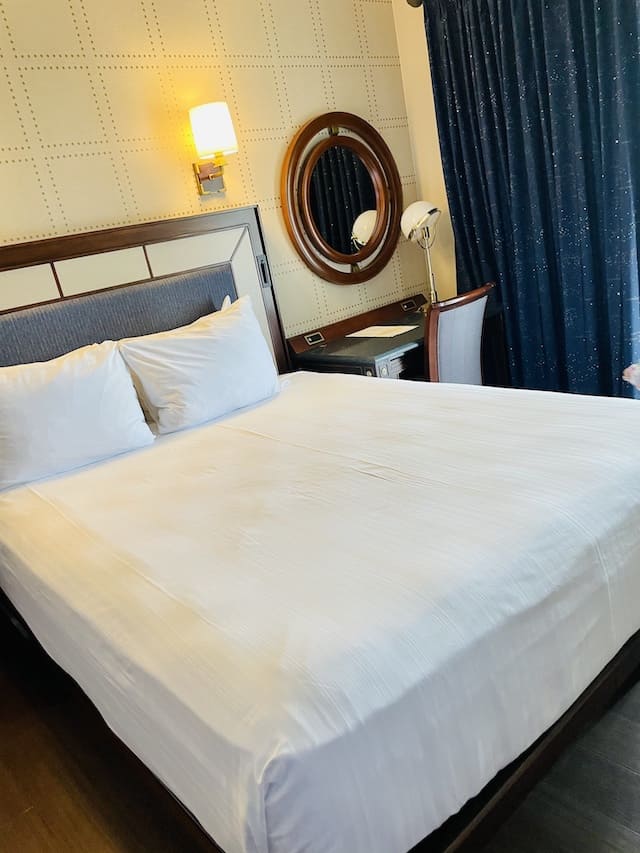 We loved our room at Yacht Club. It comfortably slept our family of 5 in two queen beds and a sofa bed.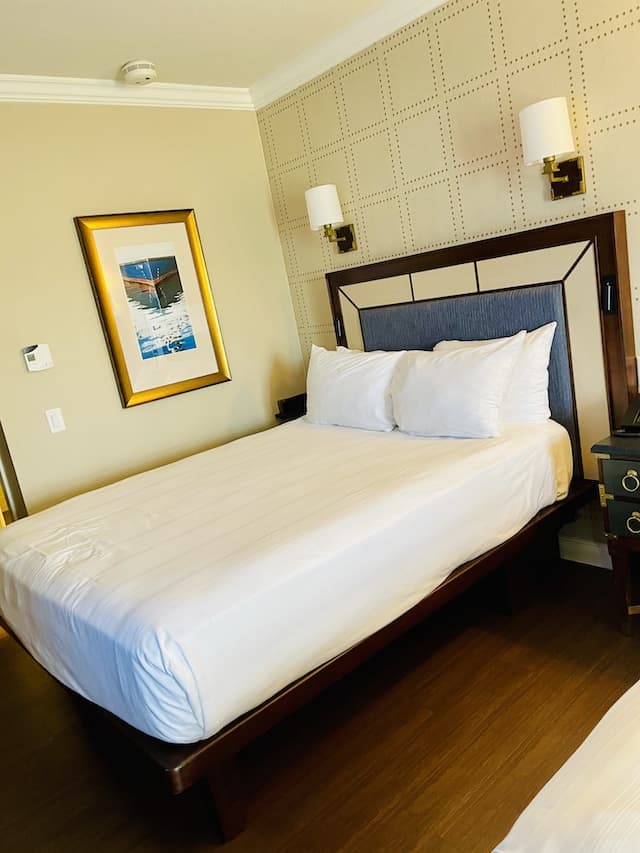 The sofa bed doubled as a couch which helped save some room during the day!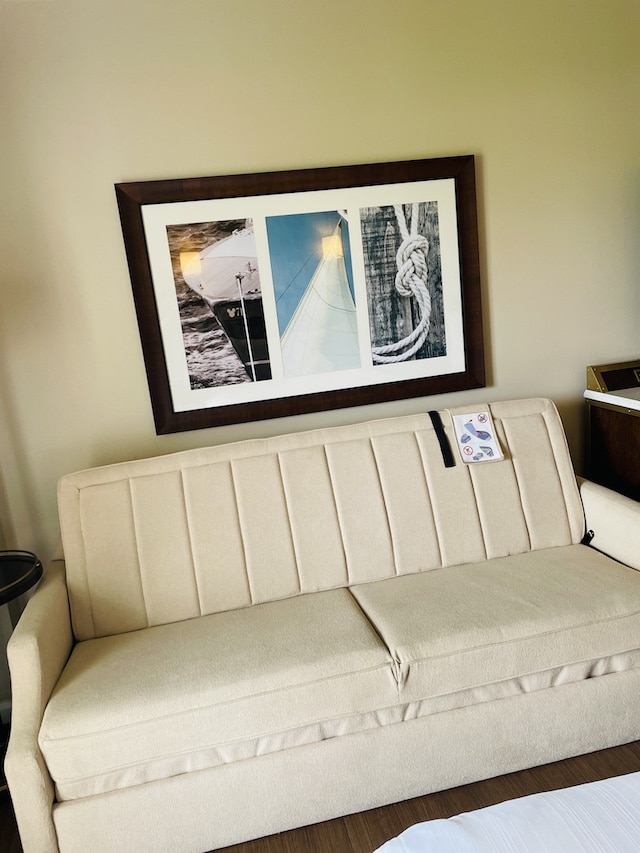 The bathroom featured a separate sink area.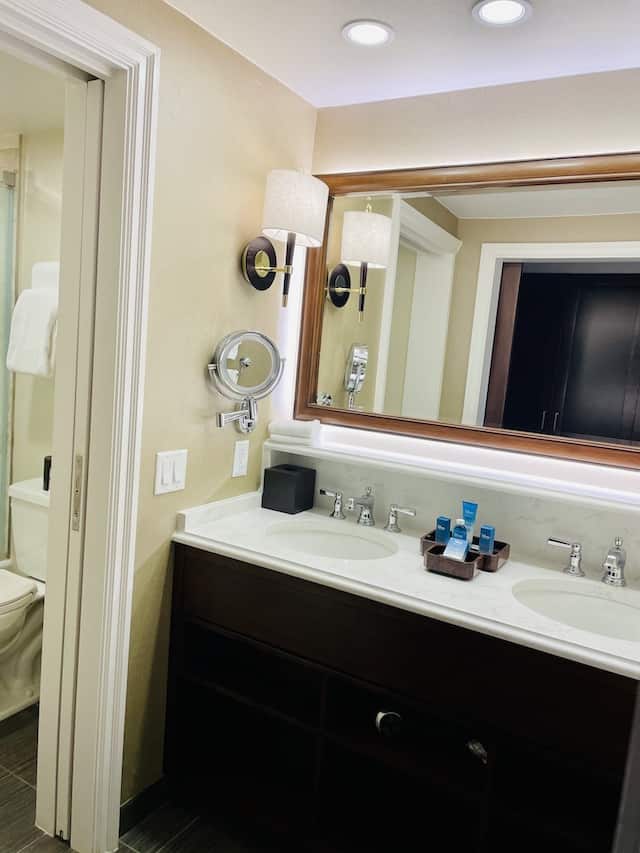 The toilet and shower were in a separate room, keeping my family sane while getting ready in the morning and at night!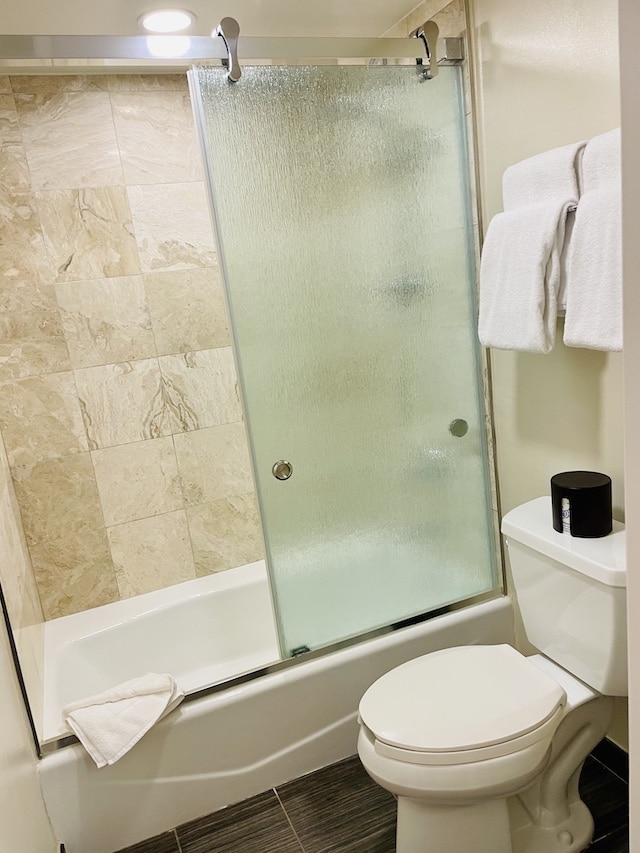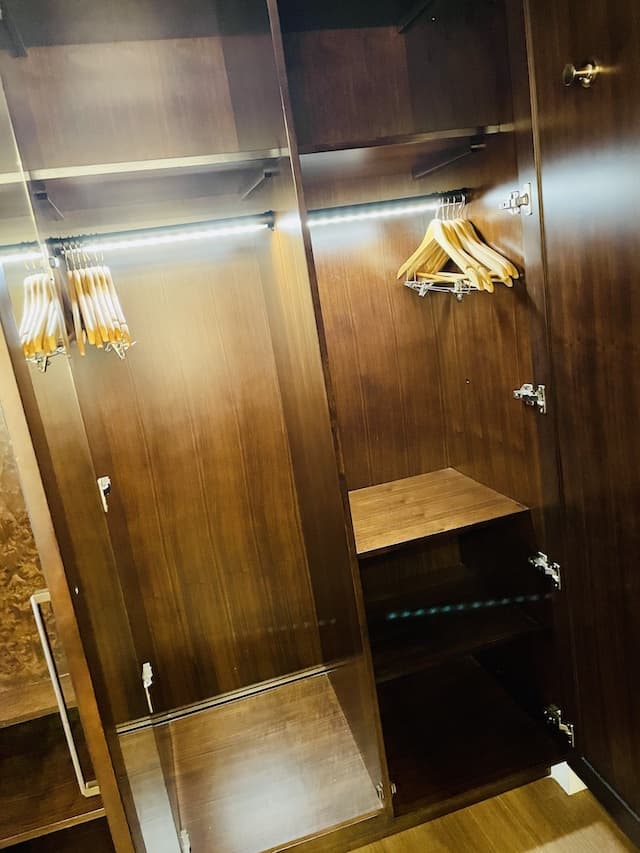 The room featured a closet with a lot of shelves and storage space. There was also a safe in the room to store any valuable items.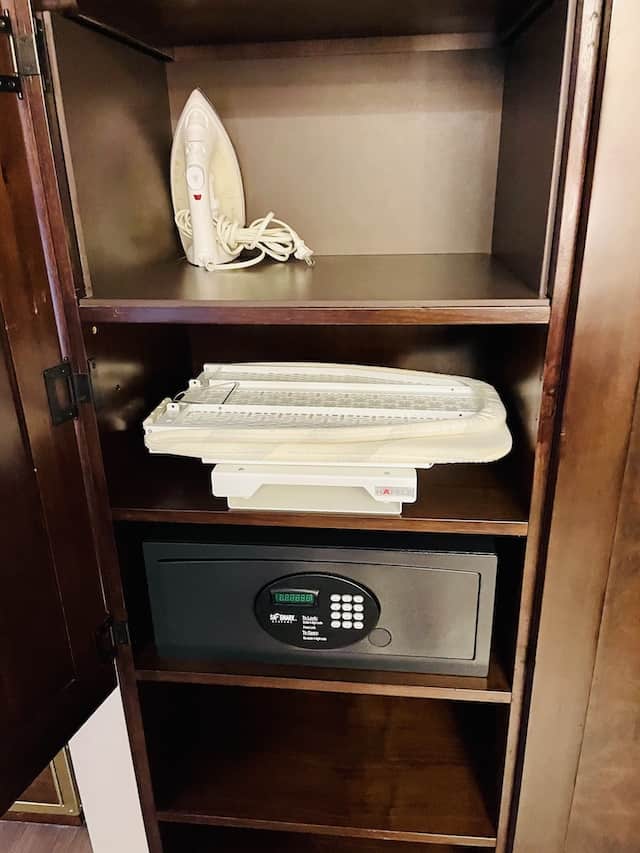 I loved the curtains in the room! The constellations were featured, along with the stars, keeping with the nautical theme of the Resort.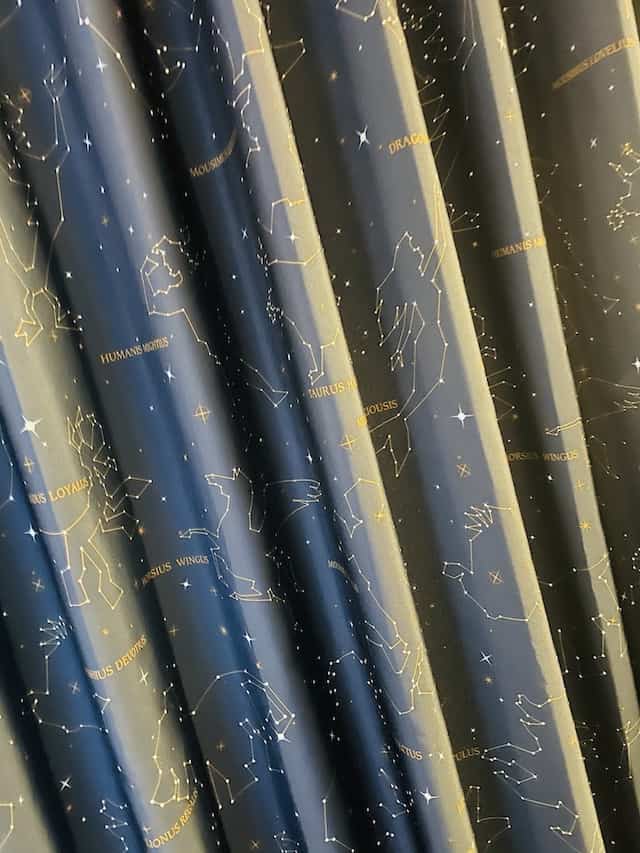 Overall we felt the room was a pretty standard and comfortable hotel room. There wasn't anything particularly special or unique to the room, but it suited our needs while we stayed at Disney's Yacht Club Resort.
Lobby area
You will notice when walking in that Yacht Club feels stately and a bit stuffy. The resort is decked out in deep, dark colors with leather furniture and even an antique looking globe.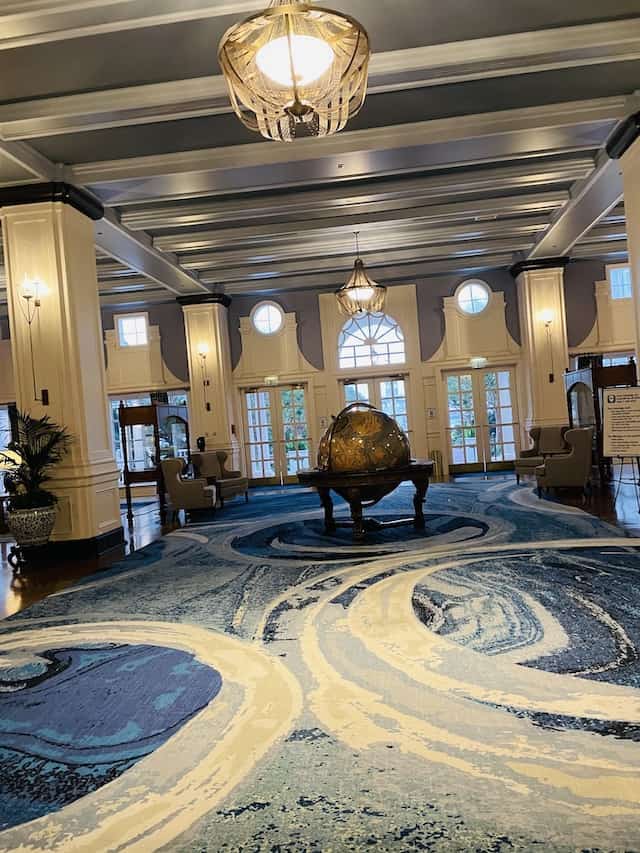 While the lobby area is quite striking, I will say we definitely didn't feel as though we belonged here. We found the whole area to be uptight, and I worried that my children might break something or make a little bit of noise and disturb some of the Guests.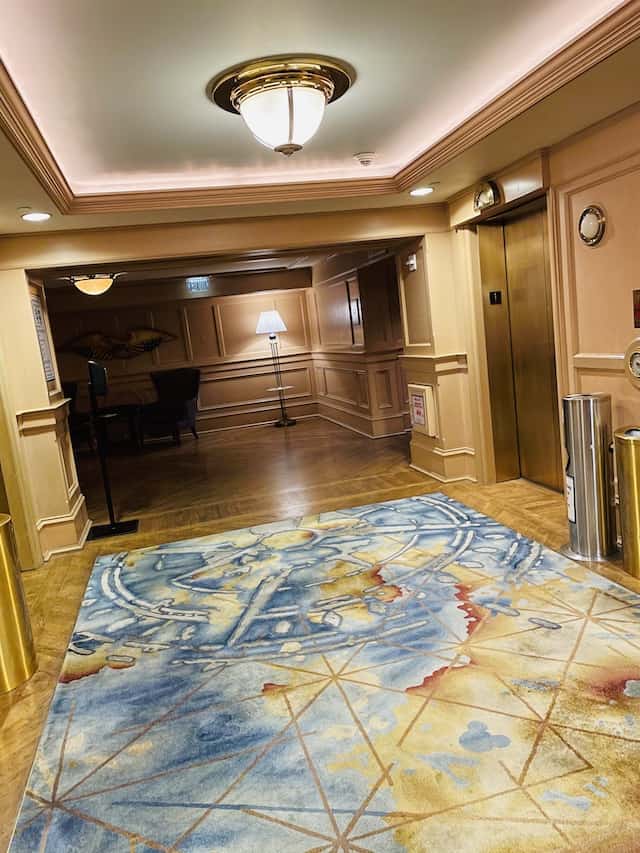 Being from New England myself, I did love the nautical feel and the beautiful ocean colors in the lobby area.
Pool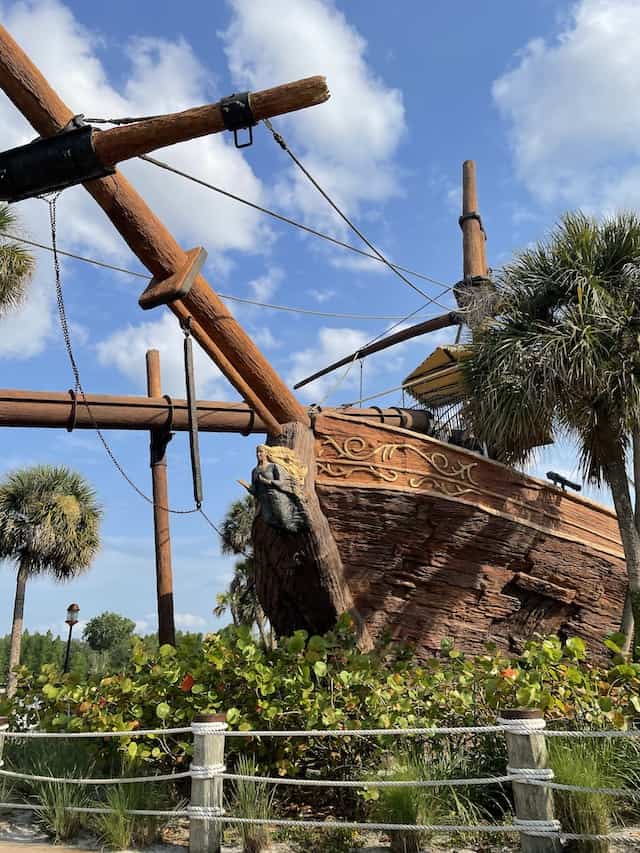 Disney's Yacht Club has what is known to many as "the best pool on Disney property." Stormalong Bay is a massive pool complex shared by Disney's Yacht Club and Disney's Beach Club.
This pool area boasts three acres of fun! Our family had such a blast in Stormalong Bay.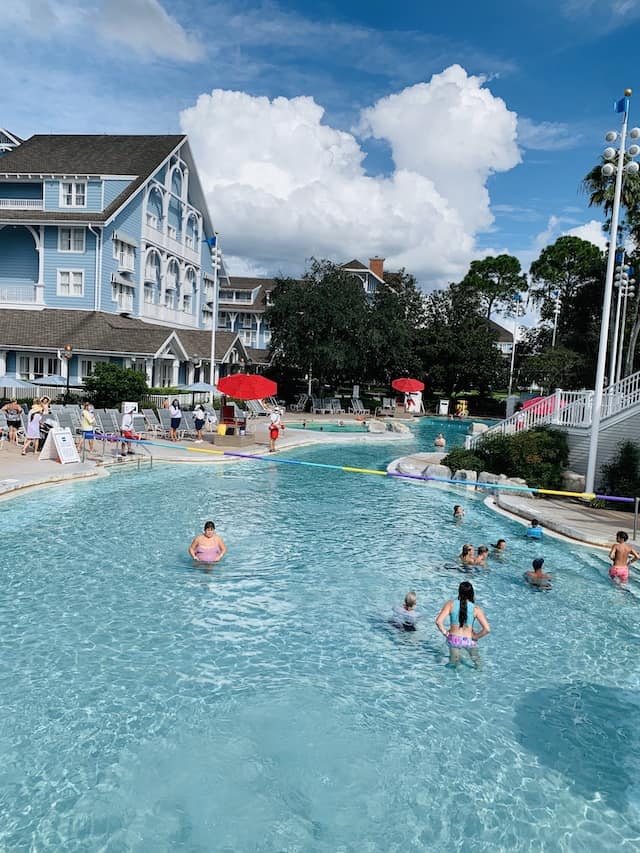 We loved the sand-bottom pool! Sinking our toes into the sand while in a pool was an experience we had not realized we would love as much as we did, but it was great!
A word of warning though: my daughters had sand in their hair for days, similar to if we had just spent a day at a real beach!
There is also a lazy river, a beach area with sand toys, three whirlpool spas, a small children's pool (complete with a mini waterslide), and more!
Perhaps Stormalong Bay's greatest feature is the waterslide. You'll climb up to the mast of a life sized shipwreck replica, and zip down Disney World's longest waterslide: 230 feet!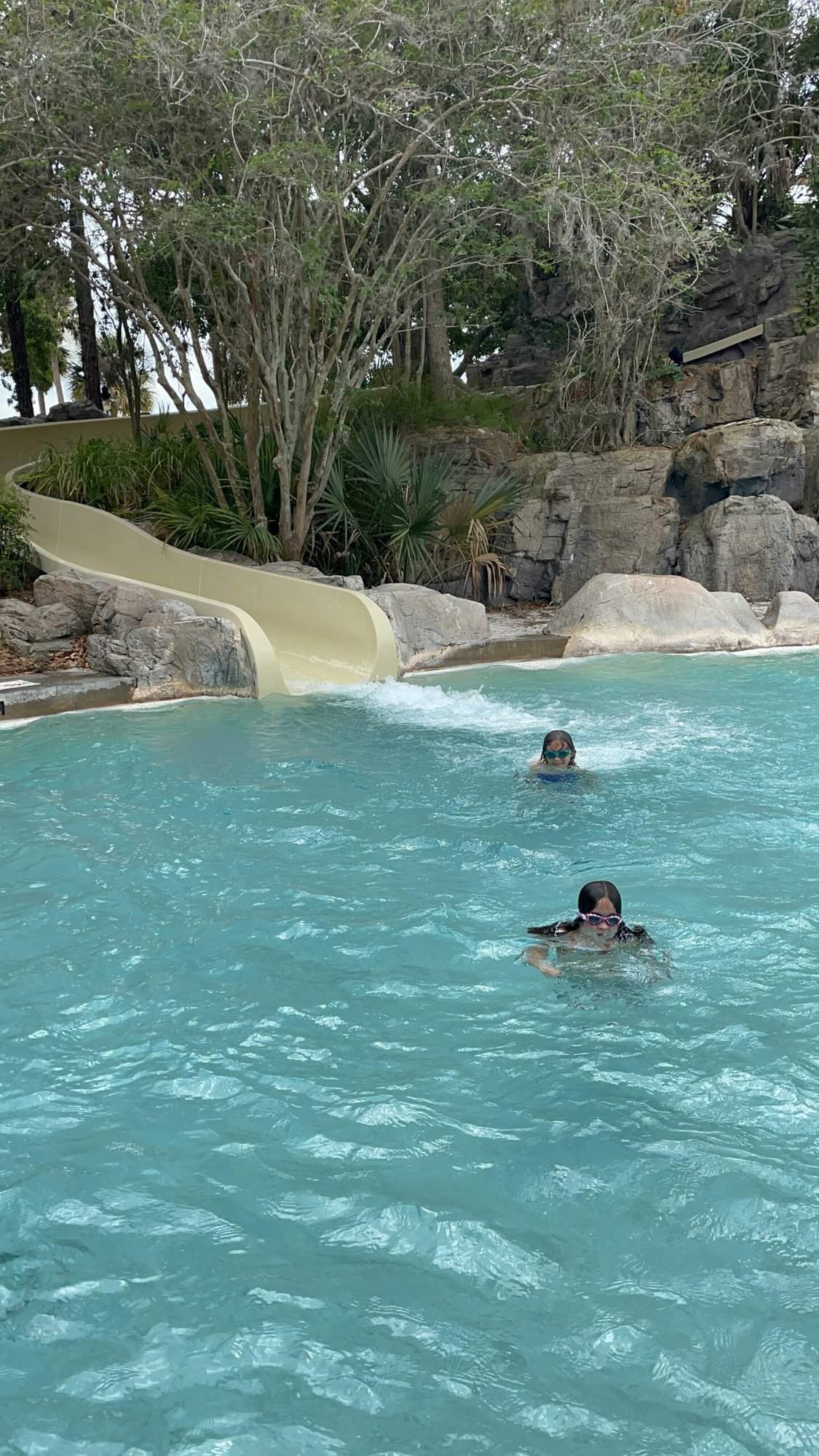 We spent two full days enjoying all that Stormalong Bay had to offer, and had the best time doing so.
There were fantastic pool games hosted by the recreation Cast Members that my kids had a blast participating in. They loved making their own Mickey tie-dye shirts poolside as well!
The pool area has tons of space for lounging and relaxing and an excellent poolside bar that serves snacks and alcoholic and nonalcoholic drinks.
The pool alone makes a stay at Yacht Club worth it, so if you haven't already tried Stormalong Bay, you'll definitely want to check this one out!
Transportation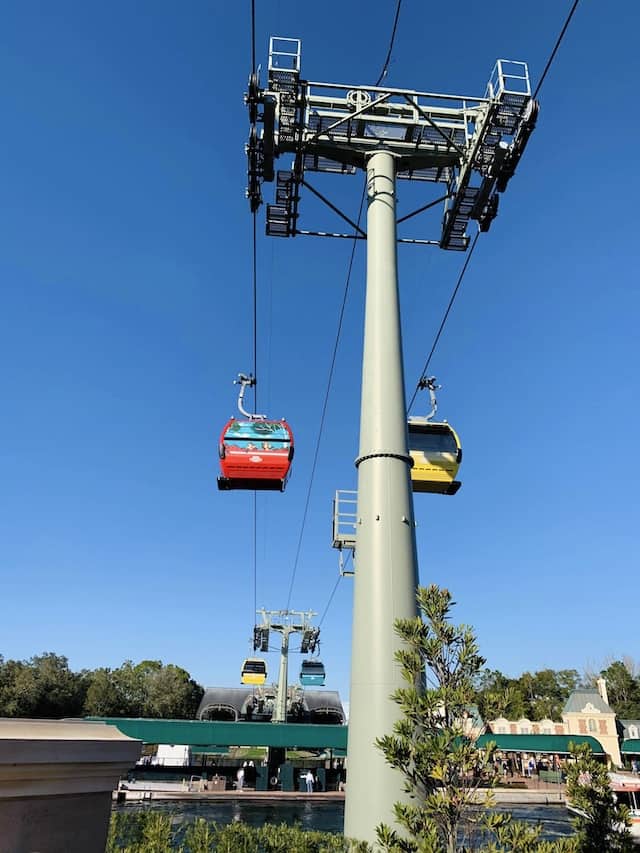 A stay at Yacht Club offers access to one of the more convenient transportations options in Disney World: the skyliner. Disney's Yacht Club is located very close to Epcot's International Gateway, which is also where Guests can board the Skyliner to get to Disney's Hollywood Studios.
Guests heading to Epcot can simply walk there, eliminating the need for transportation all together. The walk might take about 10 minutes if you are moving slow.
Disney's Hollywood Studios is also within walking distance to Yacht Club, although it is a bit farther. This path will take you about 15 minutes, but it is likely faster than taking a boat over there.
Water taxis are also available to get to Epcot or Disney's Hollywood Studios for Yacht Club Guests. Additionally, bus service is available to Disney's Magic Kingdom, and Disney's Animal Kingdom. This is the only downside to their transportation options-the bus is just no fun!
Overall thoughts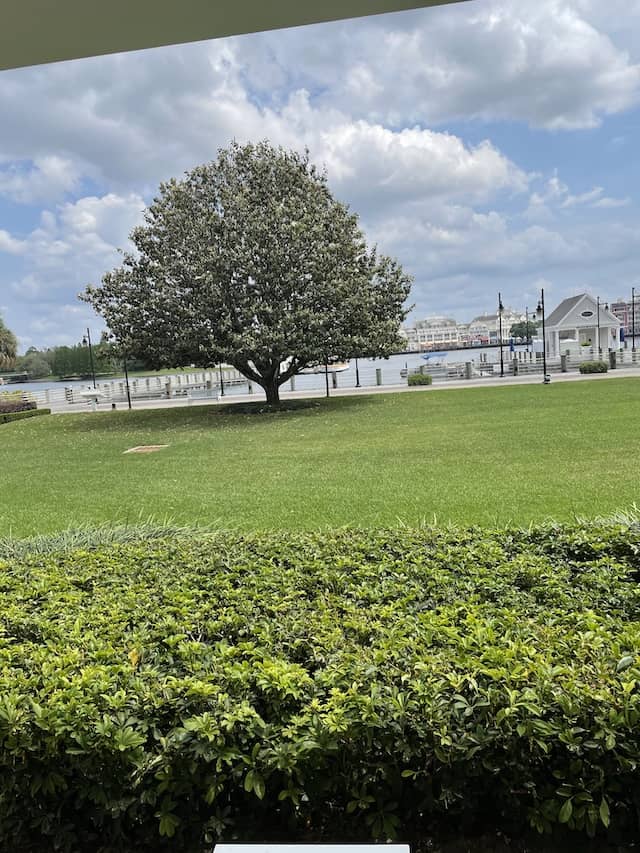 Disney's Yacht Club Resort is an elegant hotel that is certainly beautiful. We loved our room location and the view of the boardwalk it offered from our balcony.
We felt that the location of the hotel and the different transportation options that were offered were outstanding, and certainly more desirable than only relying on bus transportation everywhere.
Stormalong Bay is superior to all other pool areas in Disney World, and the pool alone made the Resort stay absolutely worth it for our family! They can't wait to return!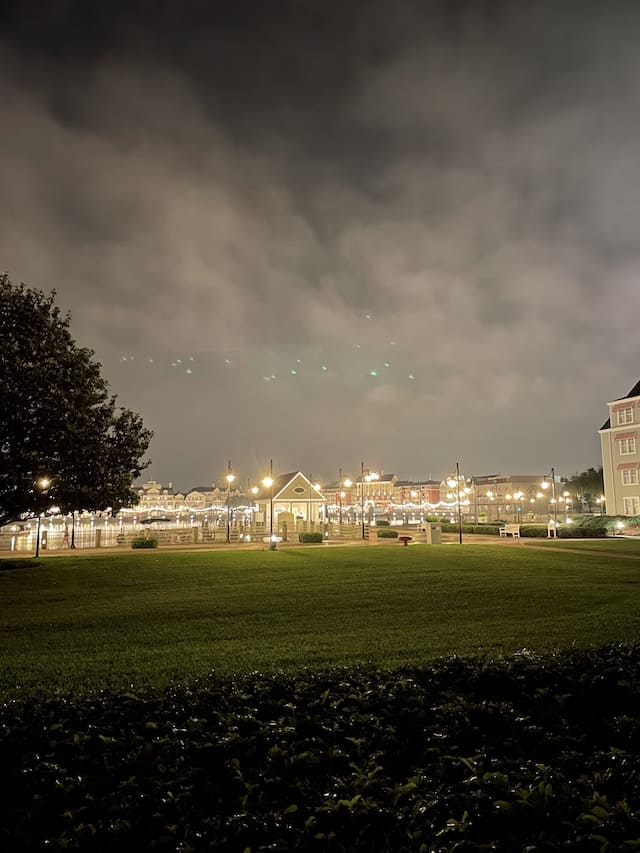 However, I did not feel "at home" at Disney's Yacht Club. The "stuffy" feel of the Resort made me feel on edge in the common areas there, and I just didn't have the same "happy Disney feeling" I normally have while in Disney World. It felt impersonal and stiff.
Even having stayed at Disney's Grand Floridian two times, Yacht Club feels the stuffiest out of all the resorts on property.
For that reason, I don't think I'd stay at Yacht Club, honestly. But, my kids won't let me get away with skipping out on Stormalong Bay, so next up for us: we'll be staying at Beach Club!
Have you ever stayed at Disney's Yacht Club? I'd love to hear your thoughts on this Resort! Share them with us on on Kenny the Pirate's Facebook page, or join our crew and continue the discussion!