If you're looking for a relaxing Resort stay with a beautiful atmosphere that is just steps away from Magic Kingdom, you'll find it all at Disney's Grand Floridian Resort. This resort is one of the most beautiful and luxurious resorts in Walt Disney World where it feels almost as though you are stepping right into a fairytale. Is Disney's Grand Floridian Resort on your must stay list?
Overview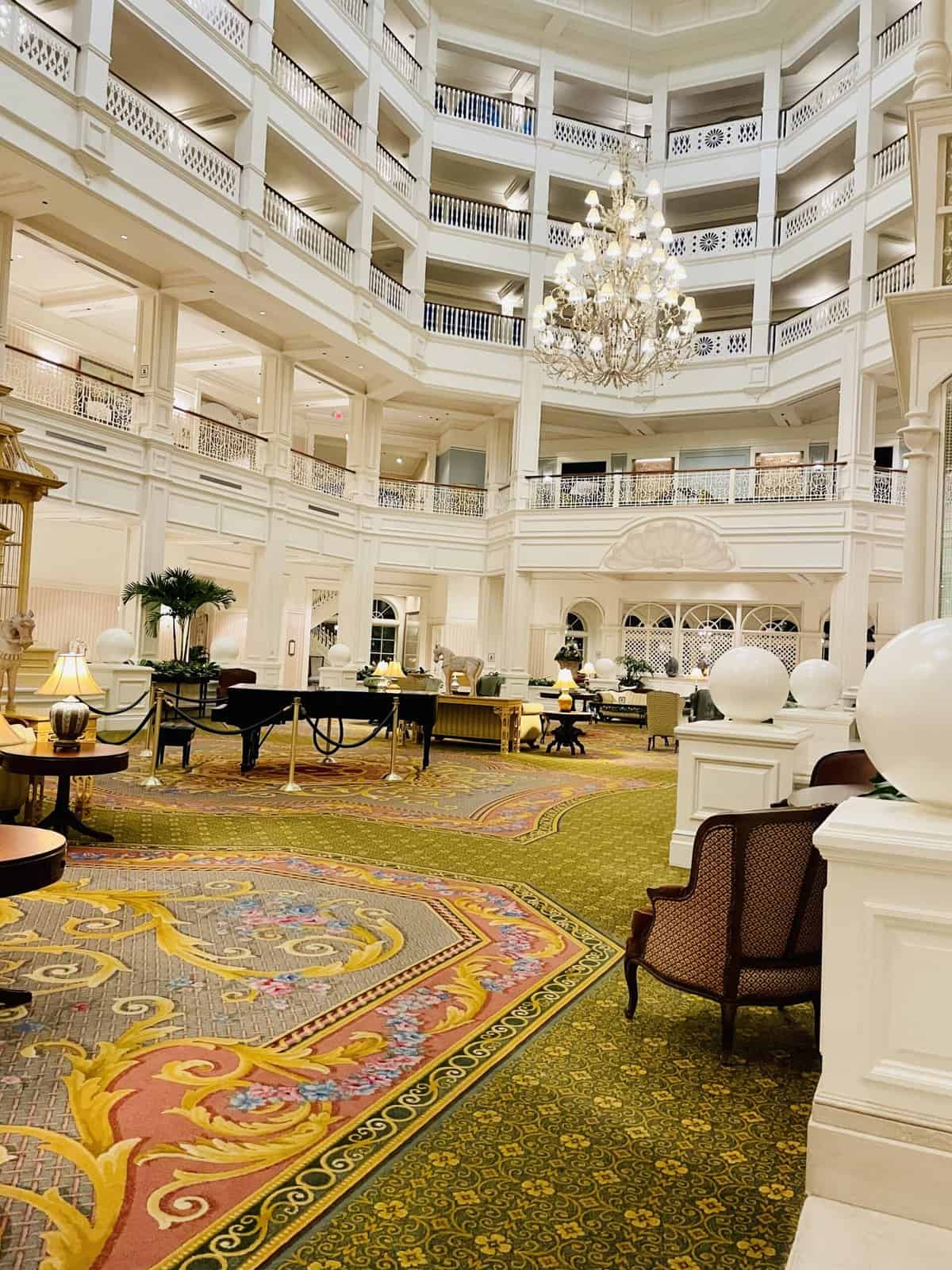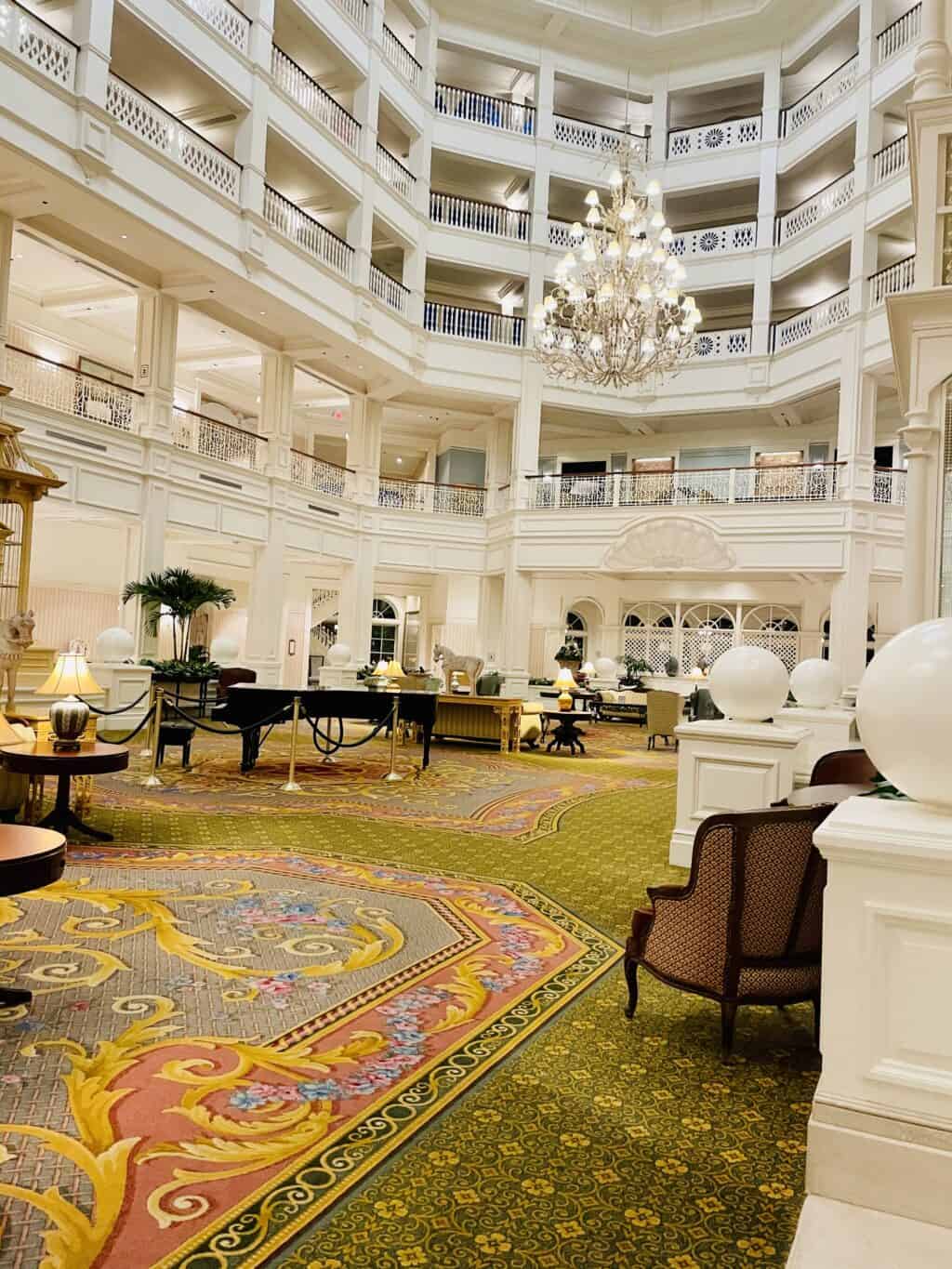 Disney's Grand Floridian Resort is advertised as a lavish hotel in the Magic Kingdom area of Walt Disney World. The elegant buildings are influenced by Palm Beach's golden area where Victorian elegance meets modern sophistication.
This resort is easily one of the most expensive resorts on property, but also one of the most beautiful.
The Victorian Styled buildings are red and white featuring gabled roofs and an impressive five story Grand Lobby. With nearly 900 rooms, this resort sits on 40 acres of land. It is not nearly as large as some of the other Resorts on property, making every room location a wonderful choice!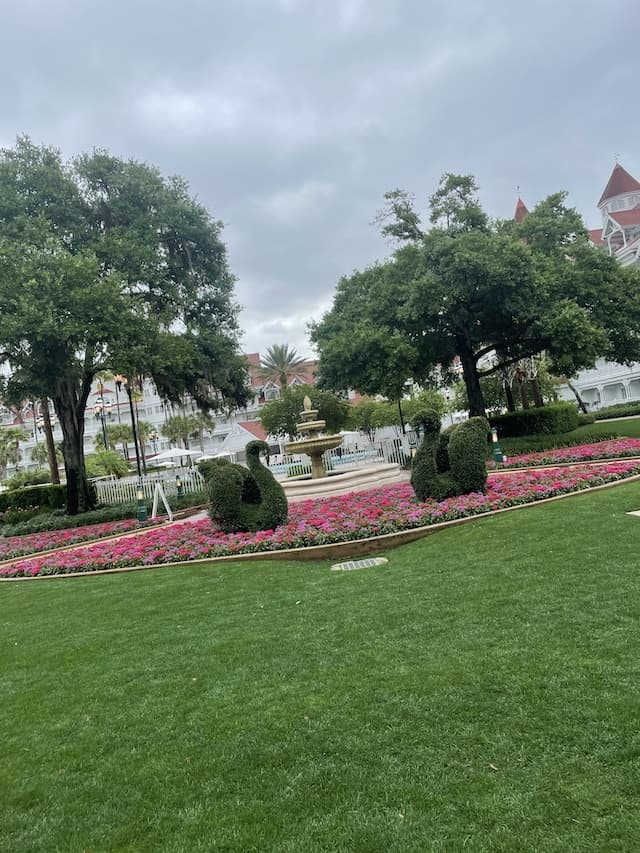 Let's not forget the gorgeous gardens, beautiful sandy beach, and stunning views you'll be treated to at Disney's Grand Floridian Resort. It really does make you feel as though you are being transported straight into a fairytale!
Main Building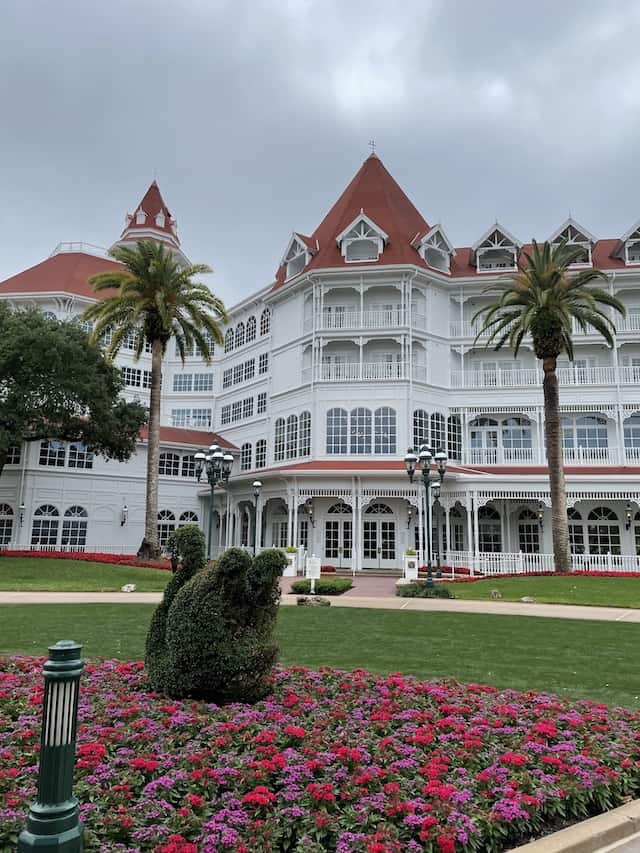 Whether you step inside the lobby through the main doors or from the monorail entrance, prepare to have your breath taken away.
Grand Floridian's lobby is simply stunning. It is a massive five stories, with gorgeous chandeliers hanging from the ceiling.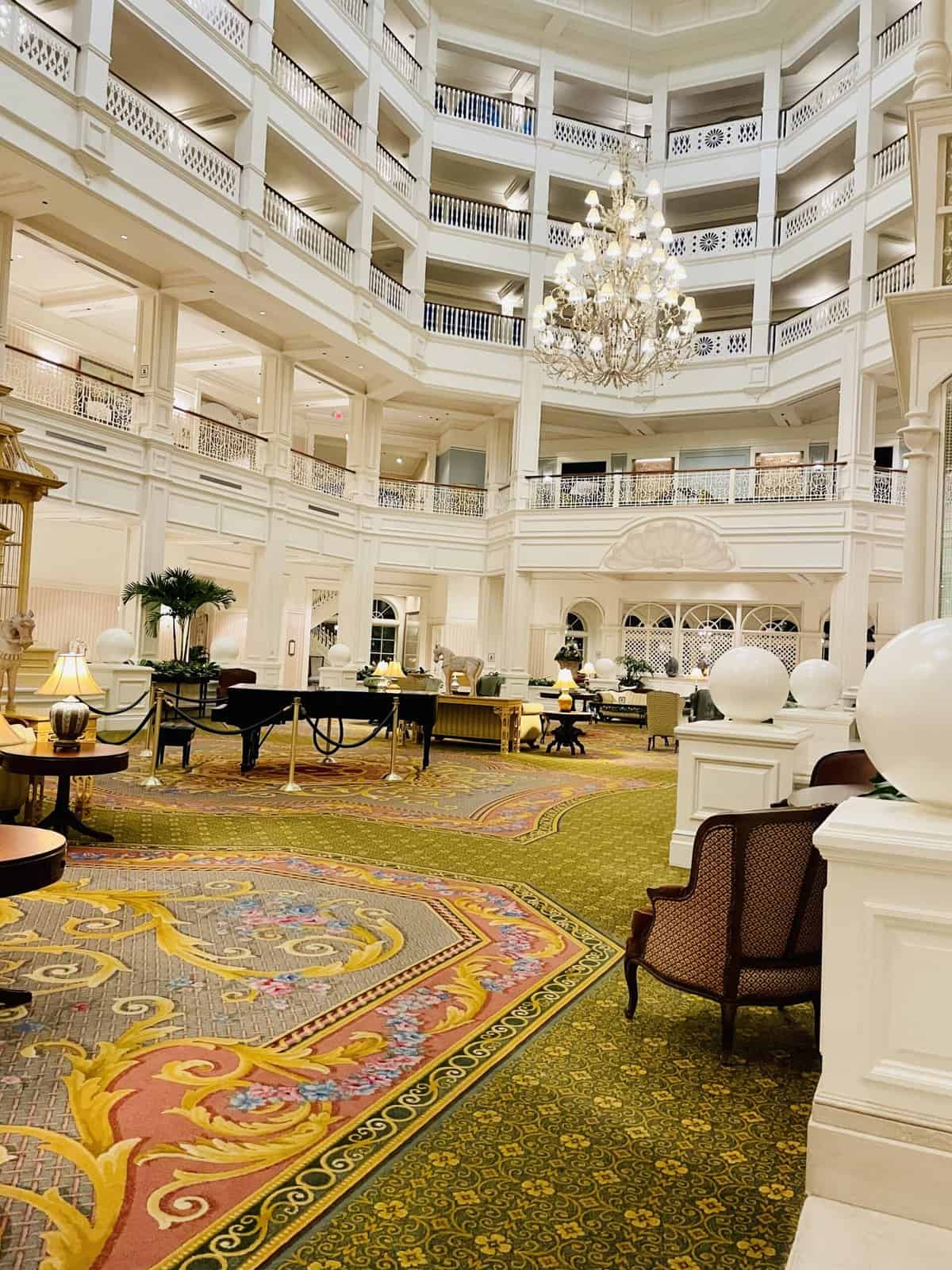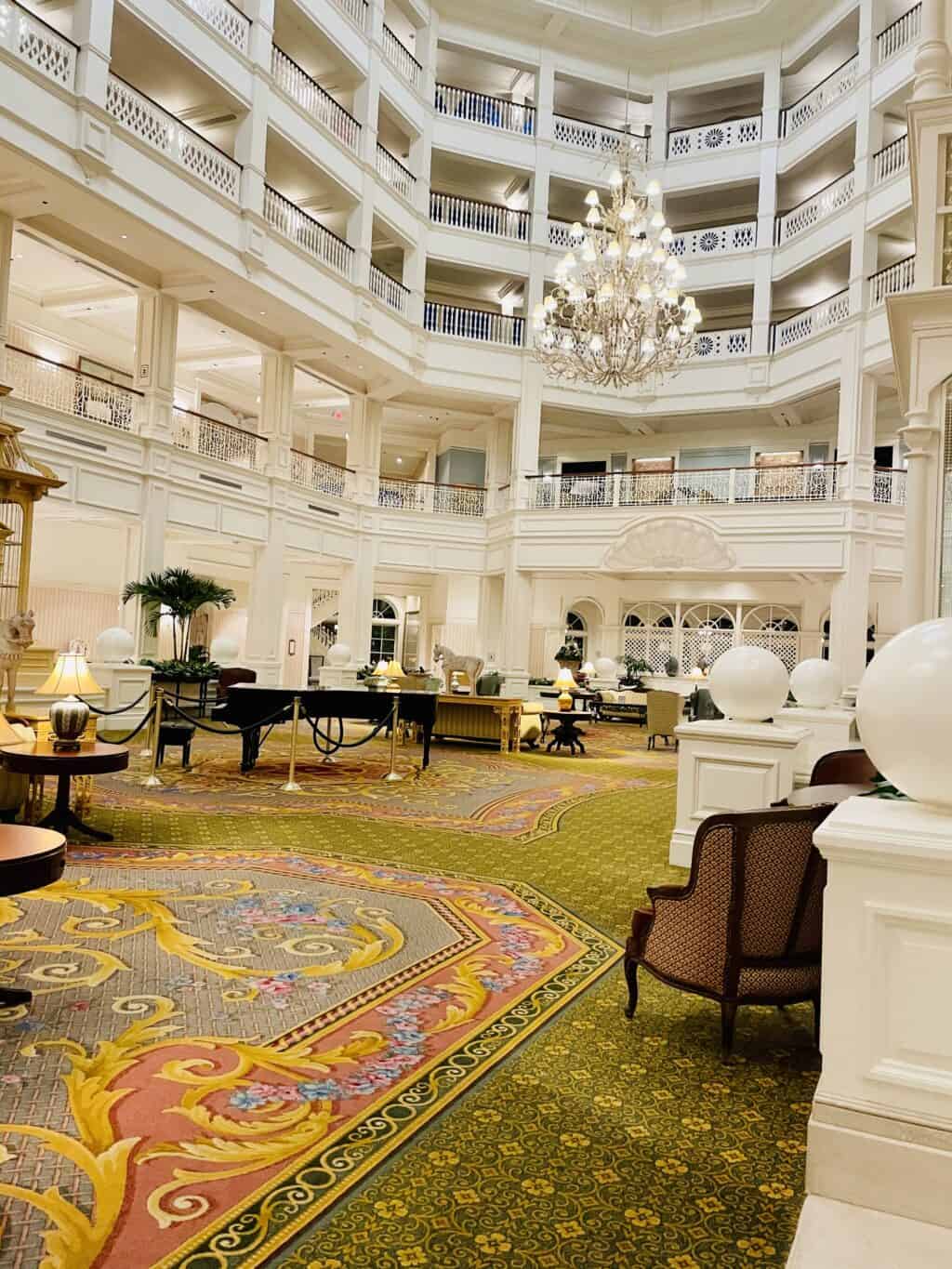 Many of Grand Floridian's shops and dining establishments can be found here in the main building, and you have the choice of either the gorgeous bird cage elevator or the stunning grand staircase to get to either floor.
The elegant marbled floors have hidden Disney characters scattered throughout, so be sure to be on the lookout for some special pals!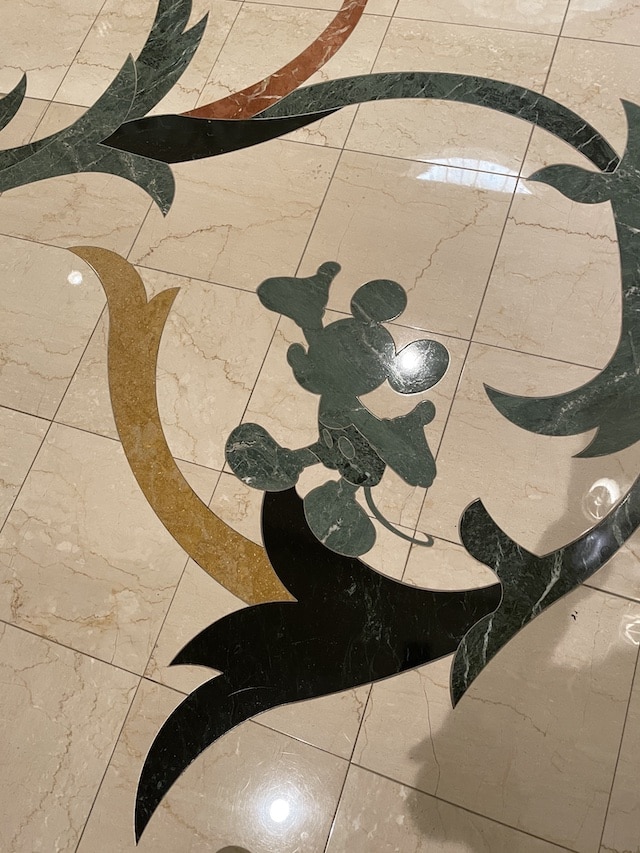 And can we talk about scent for a moment? Grand Floridian's lobby scent is a green clover and aloe, and it is my favorite scent ever. Whenever I think of this luxurious hotel, I can't help but smile and remember how amazing the lobby smells. Next time you are there, be sure to take it in!
Rooms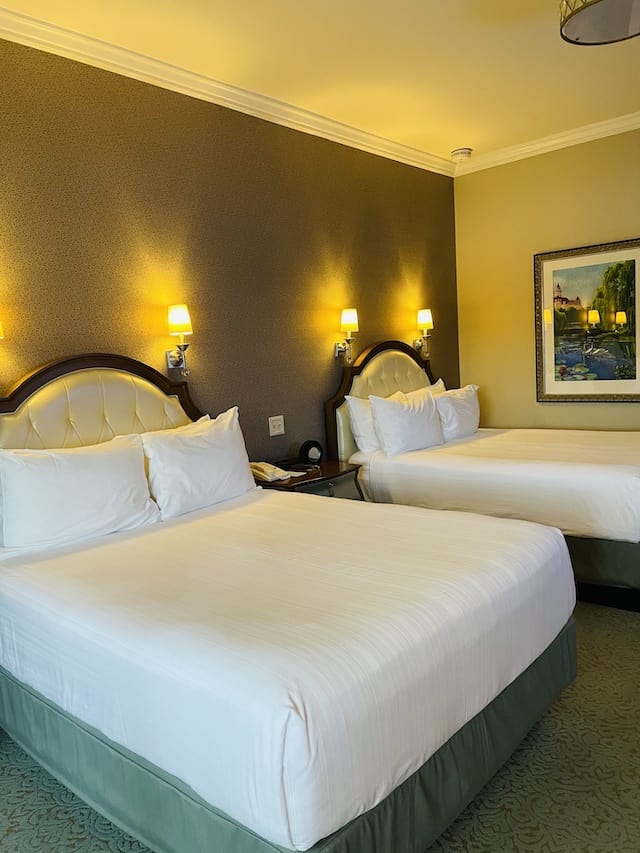 We really loved our room too! We stayed in the Conch Key building, which is closest to the boat launch dock. The room had two queen size beds and a twin size sofa sleeper.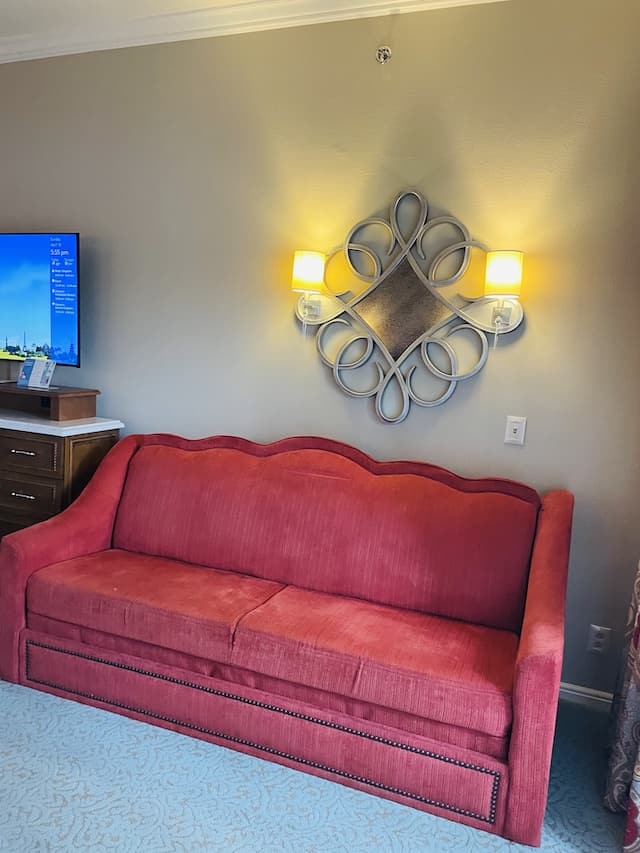 The room was spacious enough, with a great balcony offering stunning views of the Seven Seas Lagoon.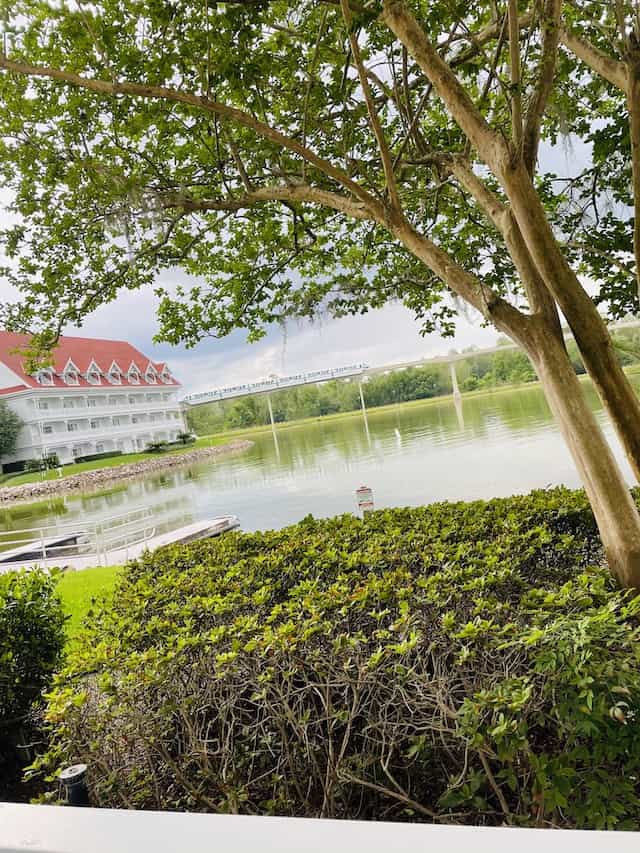 The bathroom featured a seperate room for the sinks and then a shower and toilet behind a door.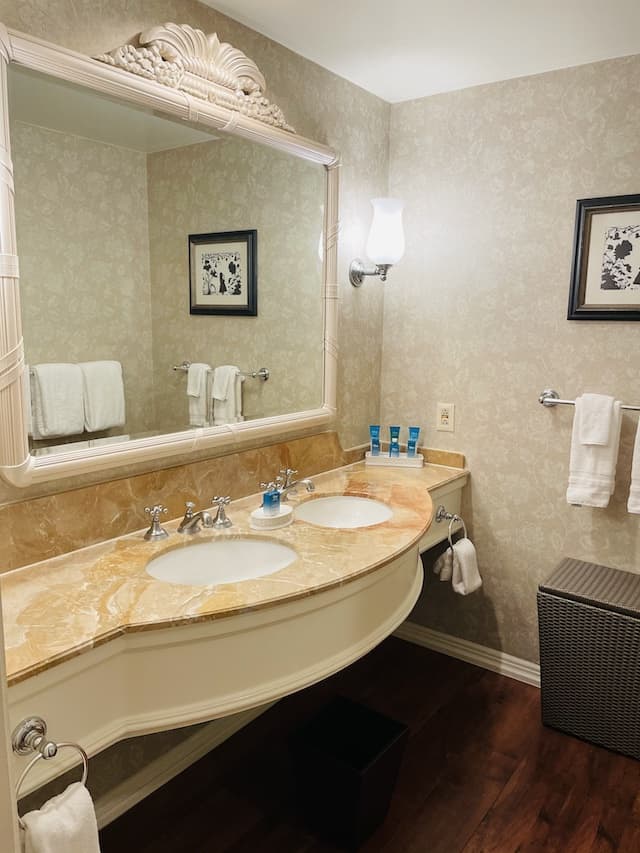 I loved having the hamper for all of our used towels!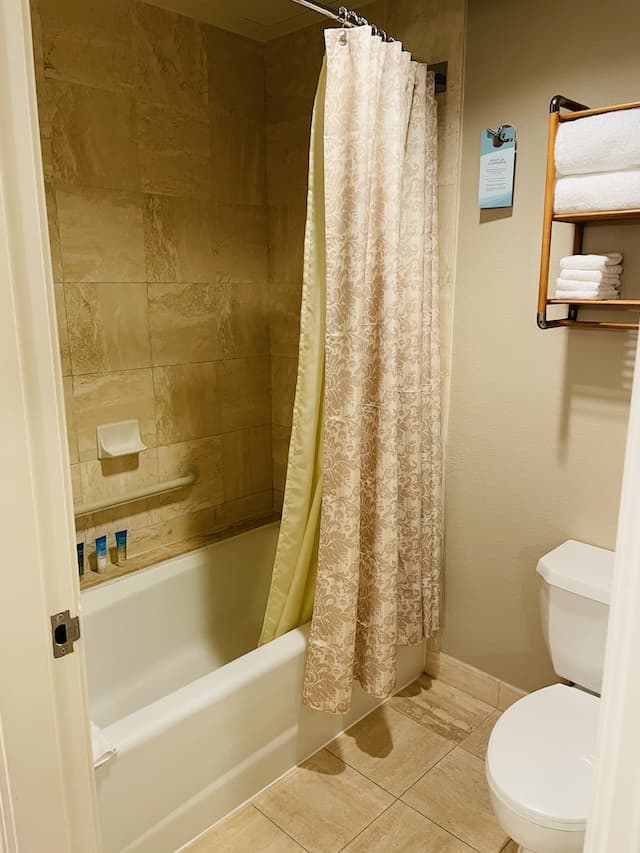 There was some great closet space with a safe, two hanging robes, and some extra pillows and blankets.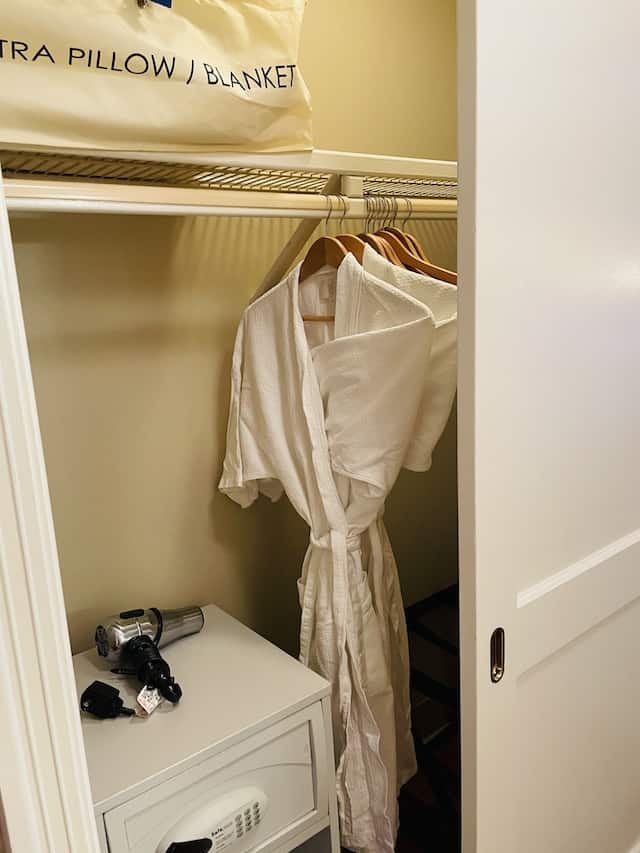 The room had a large flat screen tv with some counter space underneath.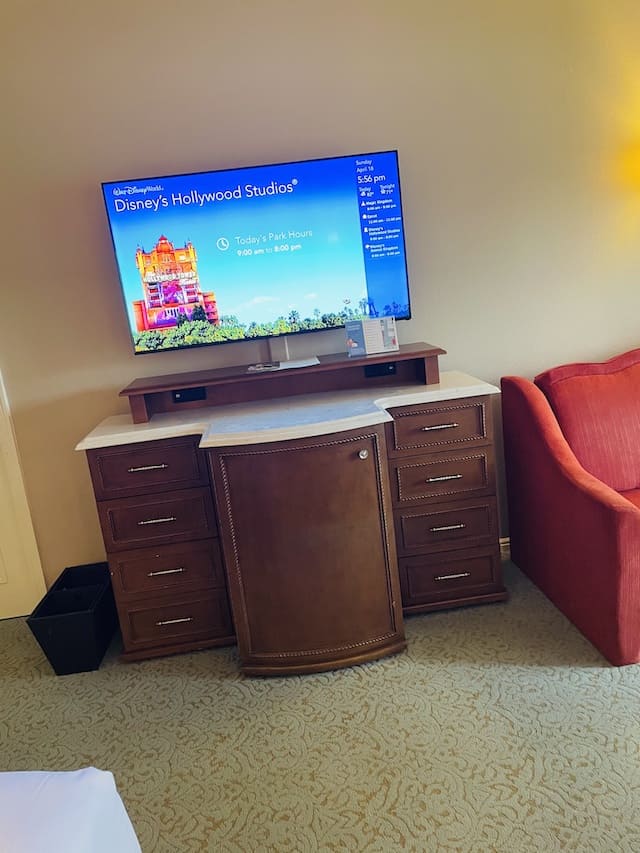 There were several drawers for unpacking, and the center contained a small refrigerator.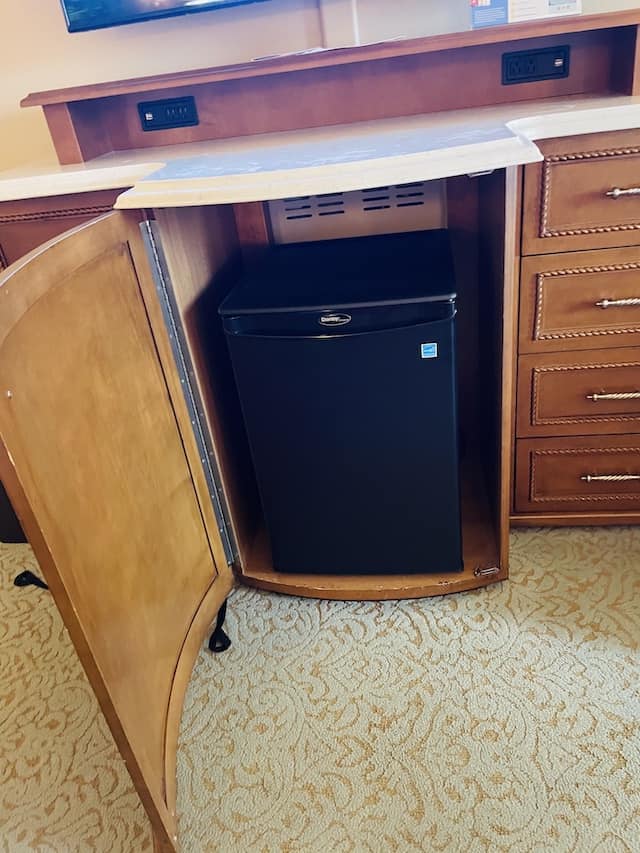 I really loved the small details in the room, such as the little Mickey heads on the curtains!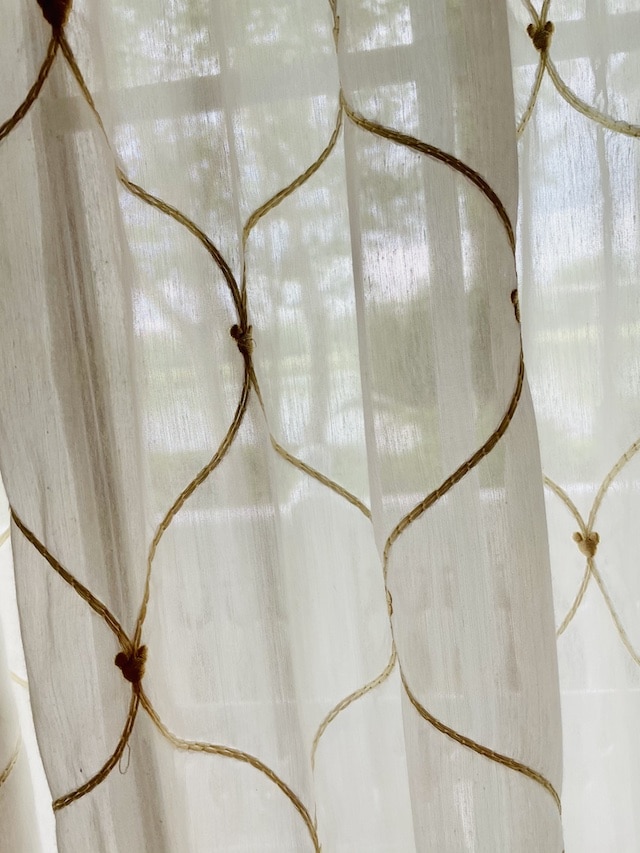 Our room was perfect for us, and we really felt comfortable and happy there!
Pools and Recreation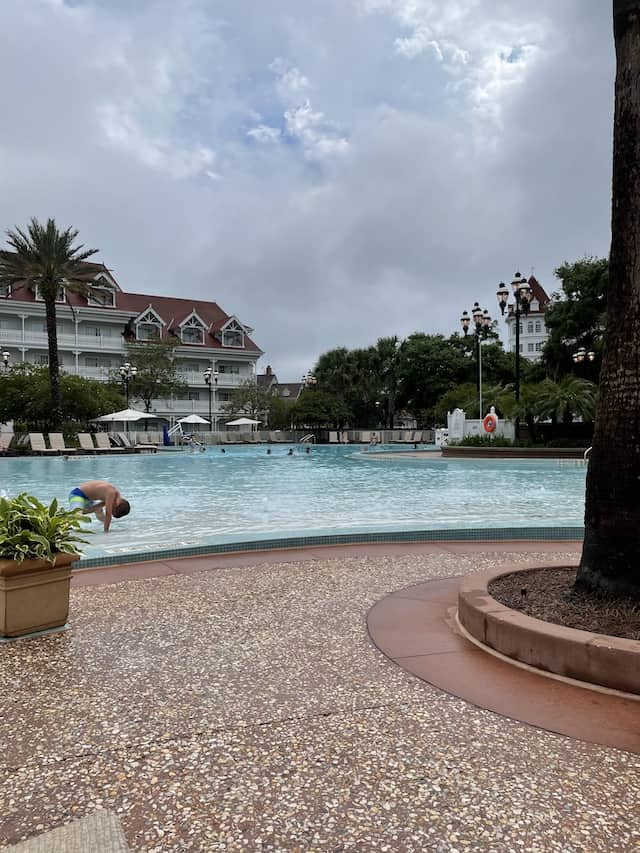 Grand Floridian Resort has two pools. The Courtyard Pool is the quieter of the two. This zero-entry leisure pool has a maximum depth of 5 feet, making it the perfect pool to sit and relax at.
The Resort's whirlpool spa is also located here at the Courtyard Pool.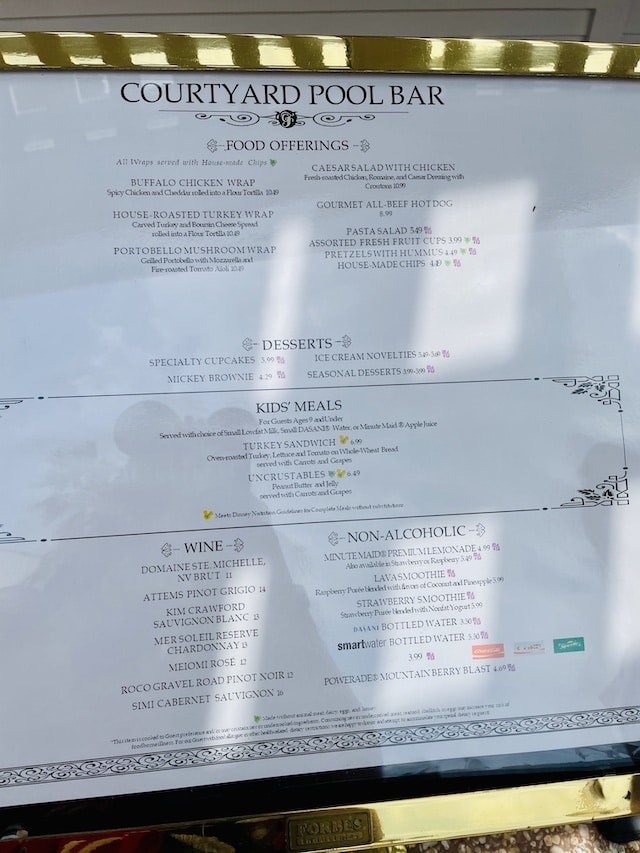 This pool also features Courtyard Pool Bar, which serves up drinks and delicious snacks.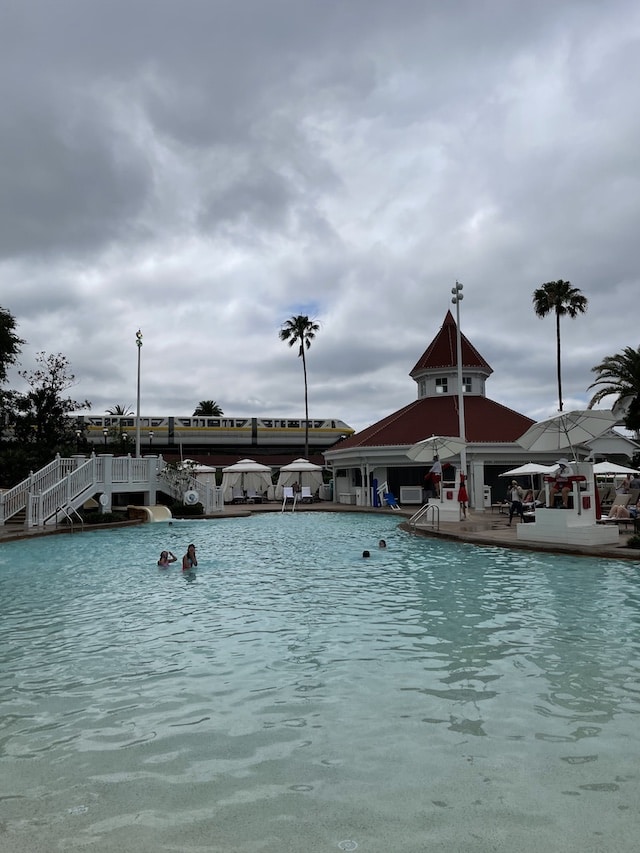 Grand Floridian's Beach Pool is the bigger of the two and where we wanted to spend the most time, mainly because of the 181 foot water slide!
I didn't mind, as I loved watching the monorail whiz right past the pool.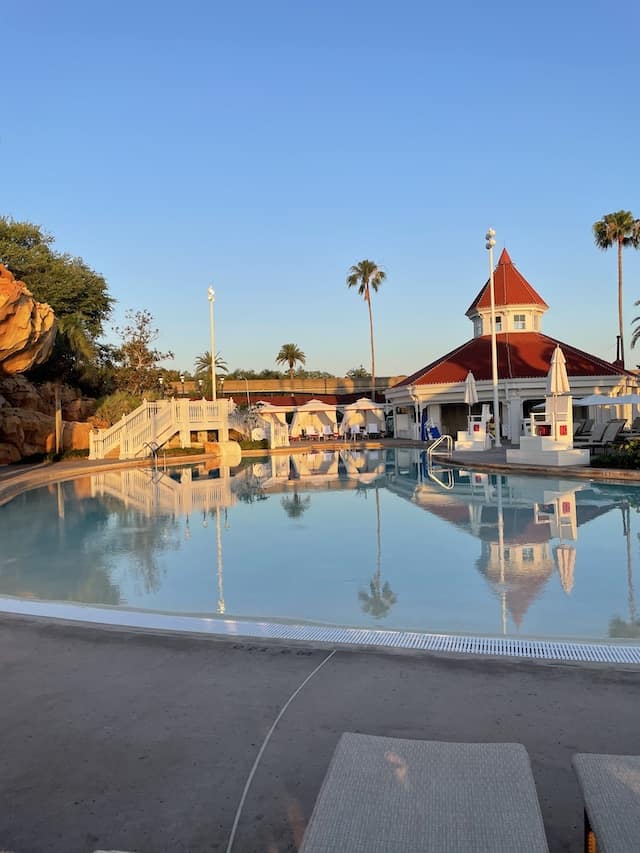 This 111,261-gallon zero entry pool overlooks the Seven Seas Lagoon. Directly adjacent to the Beach Pool is the Alice in Wonderland themed kids aquatic play area, which was a lot of fun!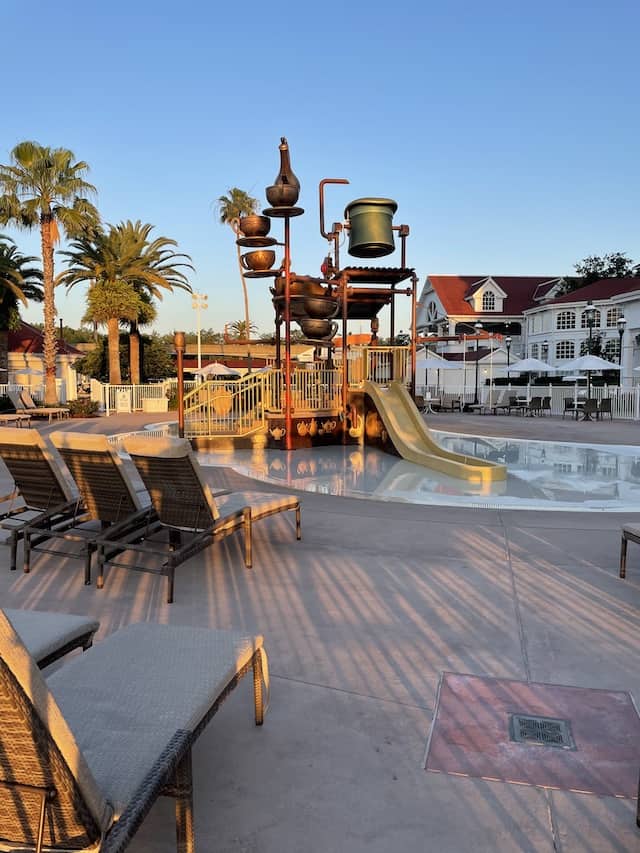 Right next to Beach Pool is a white sandy beach, complete with lounge chairs for relaxing. Beach toys were available from the recreation staff.
Beach Pool also features Beaches pool bar, and the food here was delicious! We ate here several times during our stay.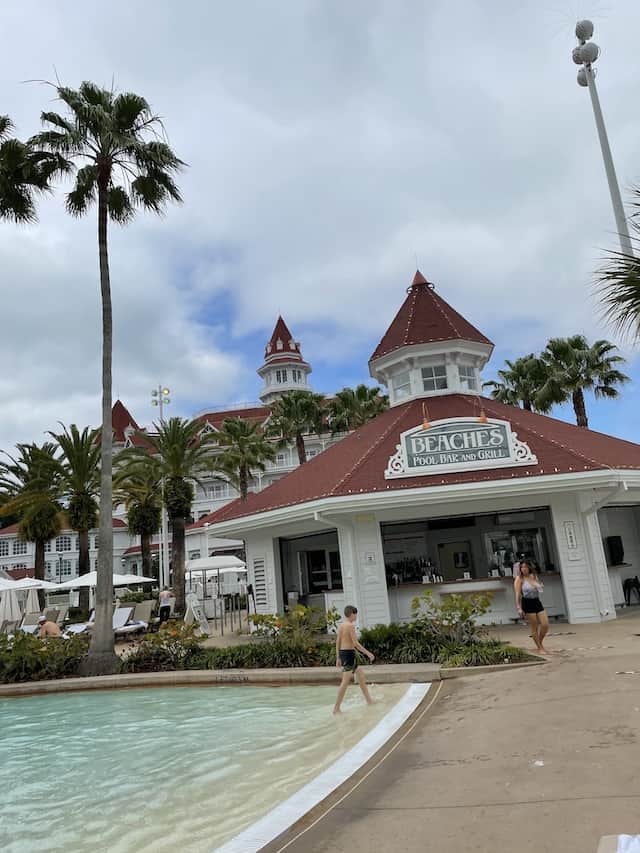 The menu was pretty basic but did feature some great choices.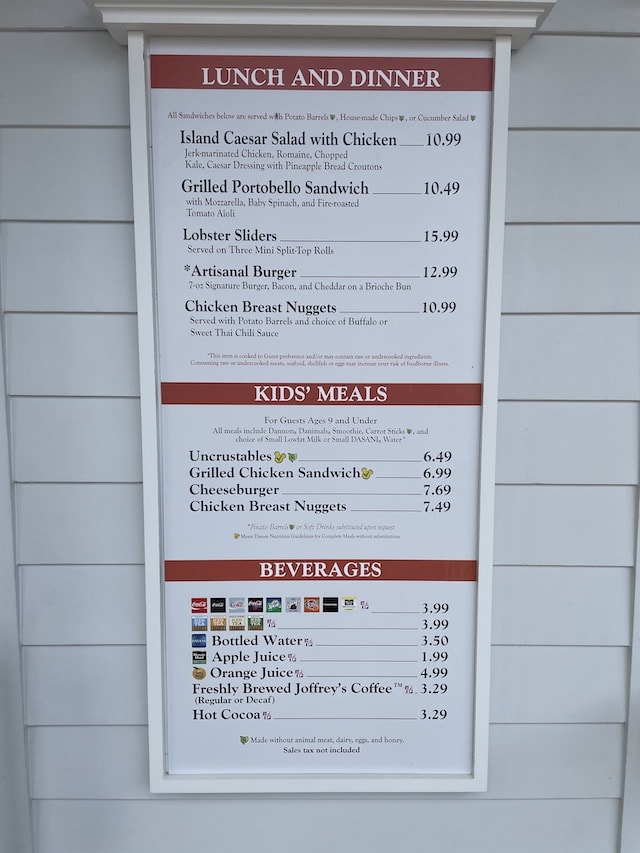 We tried the lobster sliders, served with chips. Being from New England, it wasn't the best lobster sliders we've had but pretty delicious nonetheless.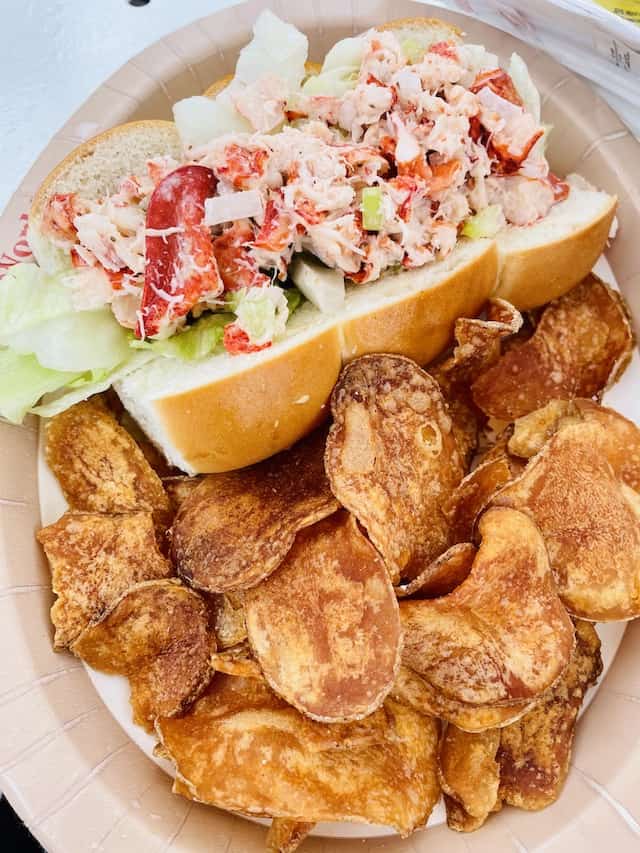 The Grilled Portabella sandwich was my favorite choice at Beaches Pool bar.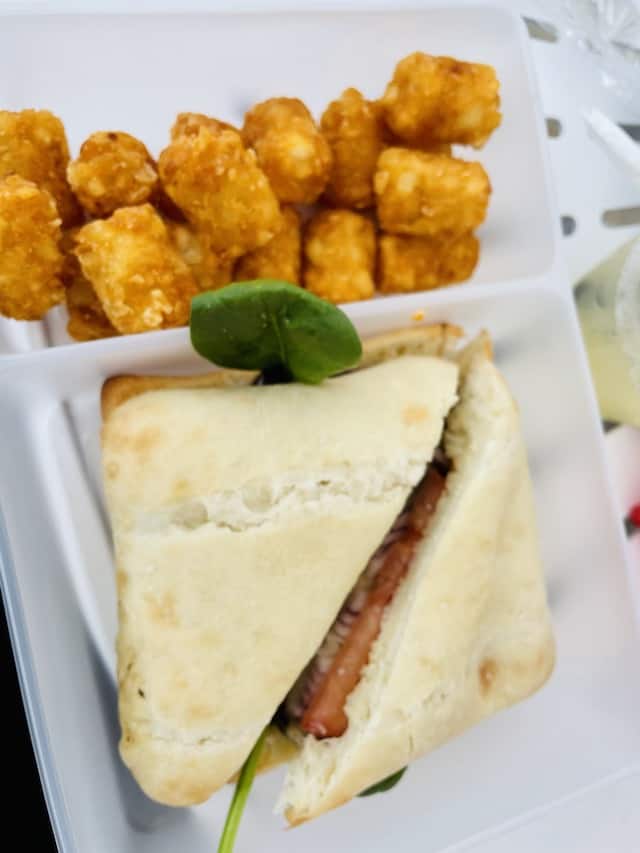 There are also Resort activities posted weekly for those looking for some Resort fun! We also spotted a ping pong table and firepit at the Resort.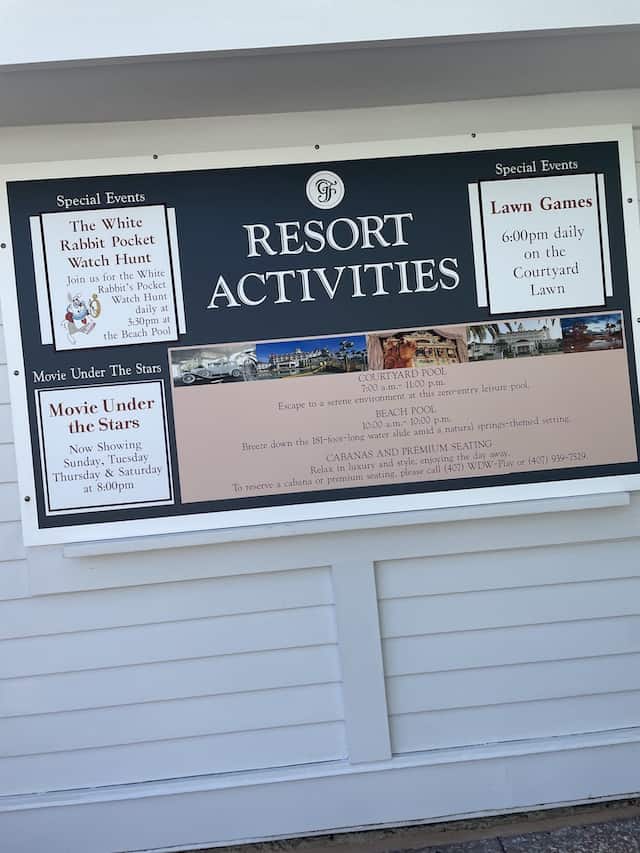 At night, be sure to catch the Electric Water Pageant as it floats across the Seven Seas Lagoon!
Dining
Grand Floridian offers a variety of table service and quick service restaurants. From the fine dining of Narcoosee's to the quaint Grand Floridian Cafe, the table service options are fantastic!
We mostly ate at Grand Floridian's quick service restaurant during our visit, Gasparilla Island Grill.
We thought Gasparilla's was exceptional, as far as quick service restaurants go.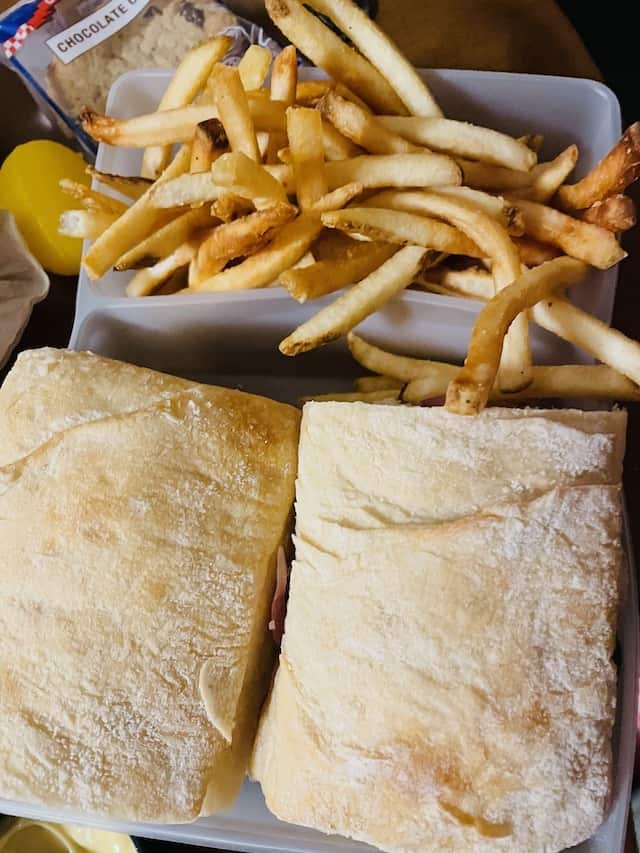 We ate a lot of burgers and sandwiches there, and they were all fantastic. I highly recommend the Roasted Turkey Sandwich, pictured above.
The menu describes it as "roasted turkey topped with Florida orange vinaigrette and pickled onions." I'm not sure if it was the pickled onions, but this sandwich was my favorite and I enjoyed many throughout our stay!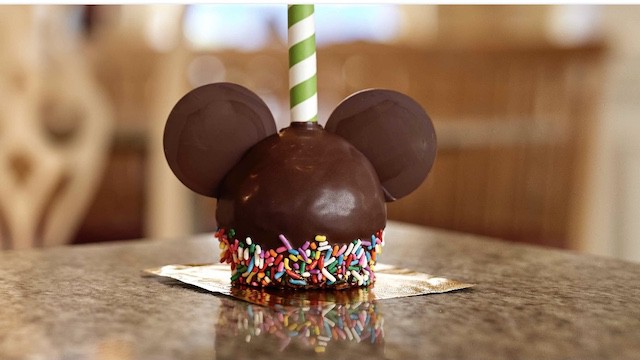 We also enjoyed some delicious treats from Gasparilla's. The Mickey Cake Pop was a masterpiece, so full of chocolatey goodness and much bigger than the picture makes it look!
This Minnie cupcake was also fantastic! For more treats you can grab at the Monorail resorts, head over HERE for my snack tour!
Transportation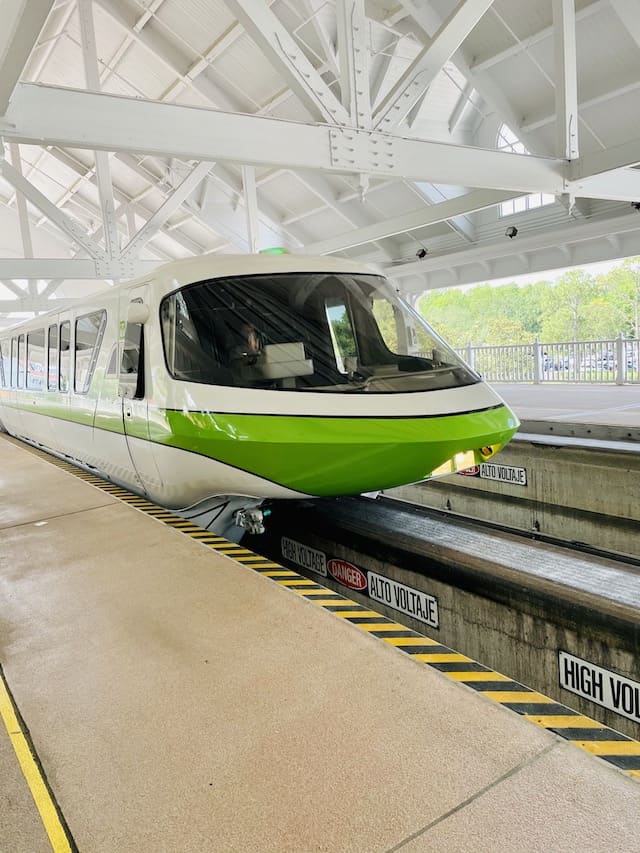 One of the big draws to staying at Disney's Grand Floridian Resort is its proximity to Magic Kingdom.
There is a walking path to Magic Kingdom you can take if you prefer, which would take about 15 minutes to walk.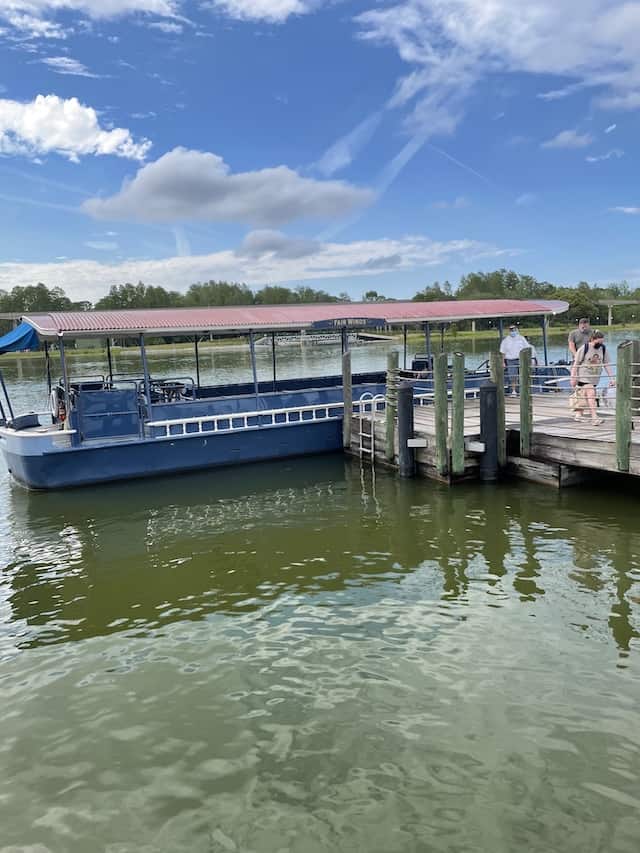 The best way to get to Magic Kingdom is by monorail, which stops at the Grand Floridian and makes its next stop at Magic Kingdom.
There is also water taxi transportation across the Seven Seas Lagoon to get to Magic Kingdom.
To get to Disney's Hollywood Studios, Animal Kingdom, and Epcot, there are buses provided. We are looking forward to the day when the Epcot monorail line reopens and we can take the monorail there!
Overall Thoughts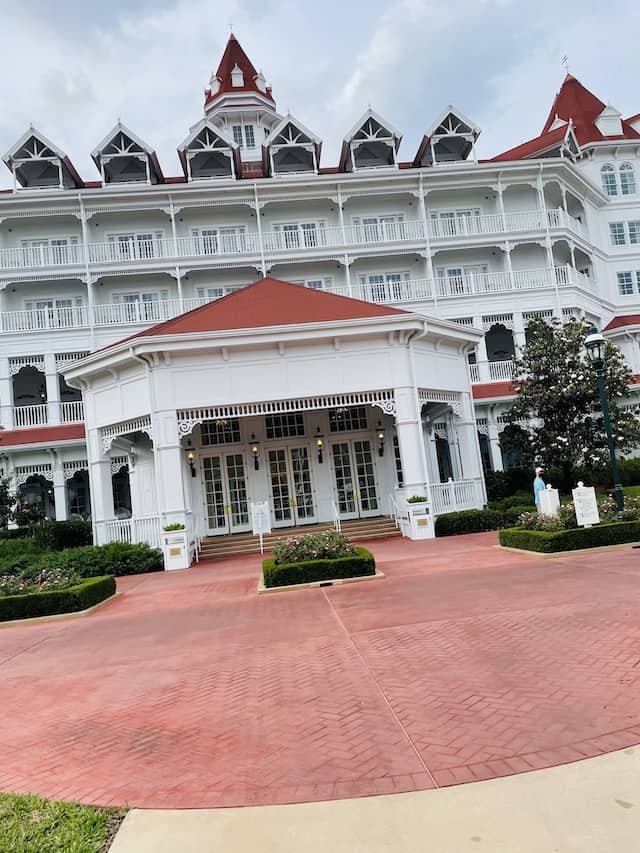 I would stay at Disney's Grand Floridian Resort again in a heartbeat! I loved the room, loved the food, and loved the view of Magic Kingdom. I especially loved being so close to Magic Kingdom, and hopping on the monorail for a trip to my favorite Park made me feel like royalty!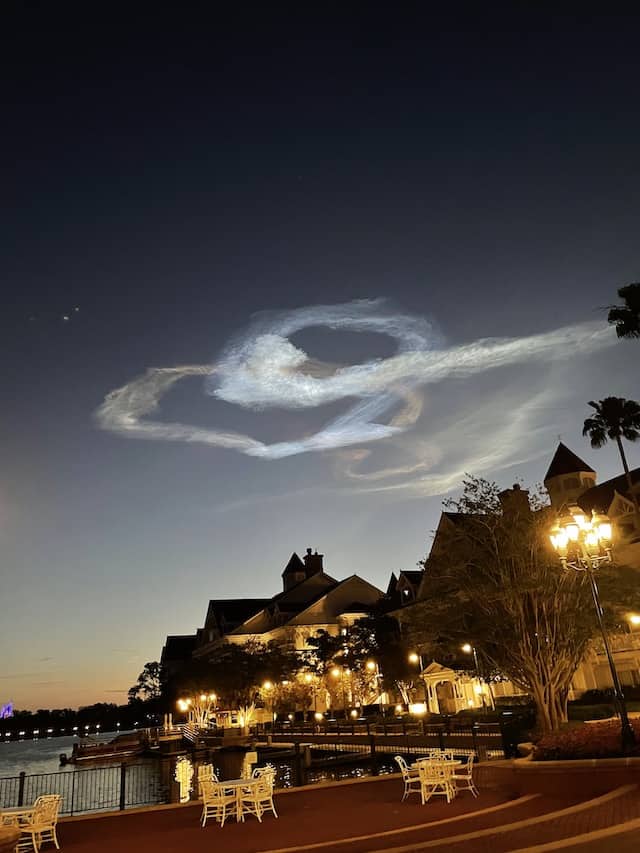 Have you stayed at Disney's Grand Floridian Resort? Share your thoughts with us on this luxurious hotel in the comments below or on Kenny the Pirate's Facebook page.