I have gotten to take a dip in many of Disney World's feature pools. However, Stormalong Bay is the best! Do you agree or disagree?
Stormalong Bay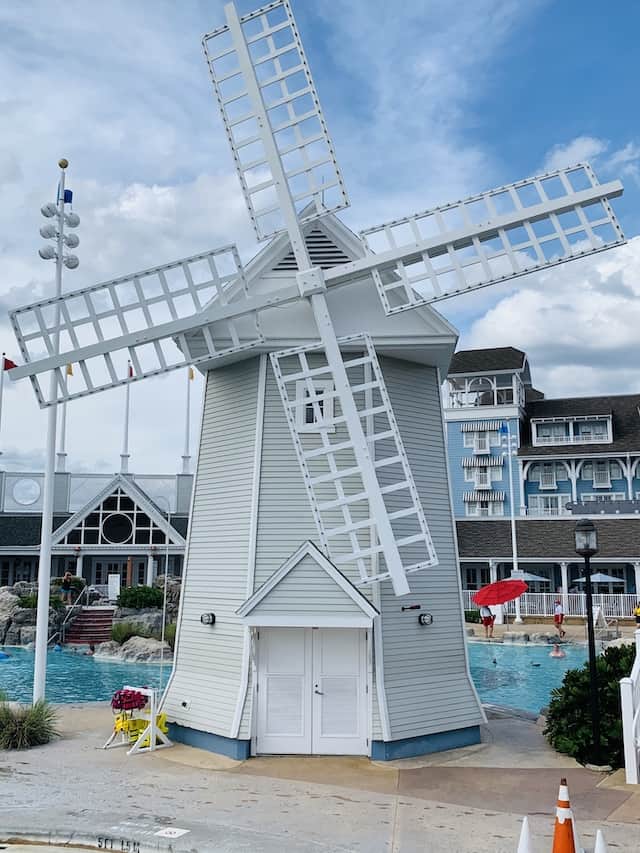 Stormalong Bay is the feature pool that is shared by both Disney's Beach Club and Disney's Yacht Club. It is basically like a water park at a resort!
I finally had the opportunity to stay at Beach Club Villas and take my kids swimming at Stormalong Bay. They absolutely loved it, and so did I! Here's why I think it's the best feature pool in all of Disney.
First, I have to mention that only Guests of Disney's Yacht Club or Disney's Beach Club have access to the feature pool. A Cast Member will check that you are a Guest there and will give you a wristband so you can re-enter if needed.
Stormalong Bay is Really, Really Big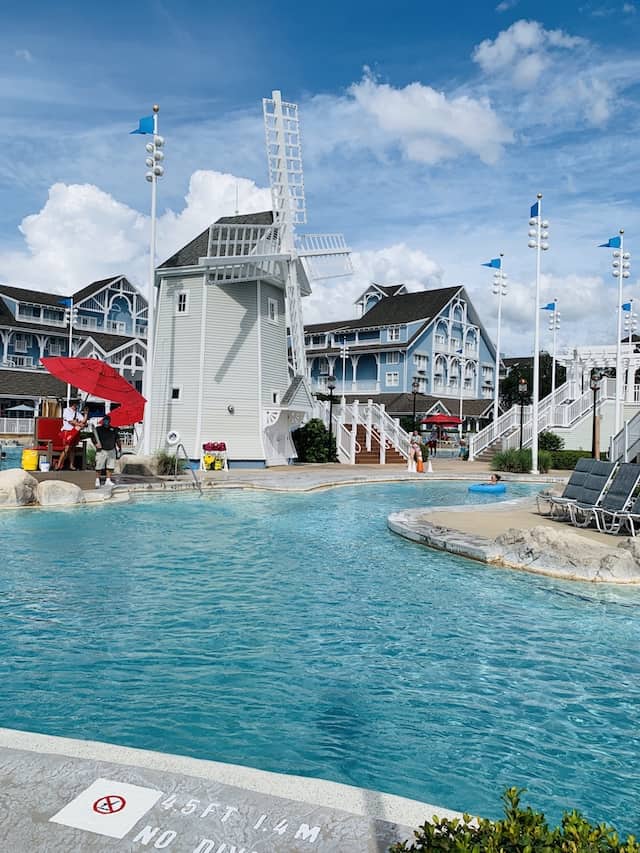 Stormalong Bay features 3 acres of aquatic activities! To give you an idea of how big that is, a football field is about 1.3 acres! Close to 800,000 gallons of water fill the entire area. That is a lot of water and a lot of fun!
And this isn't just 3 acres of a boring swimming pool. It's three acres of lazy river, two slides, sand bottom pool, and a shipwreck replica! There's also plenty of seating as well as three whirlpool spas.
If you are looking for the boring swimming pool, you can swim at one of the three quiet pools the two resorts share. Personally, we didn't bother to visit these, but just know there are other options if Stormalong reaches capacity or you just want a more quiet experience.
Stormalong Bay is Kid Friendly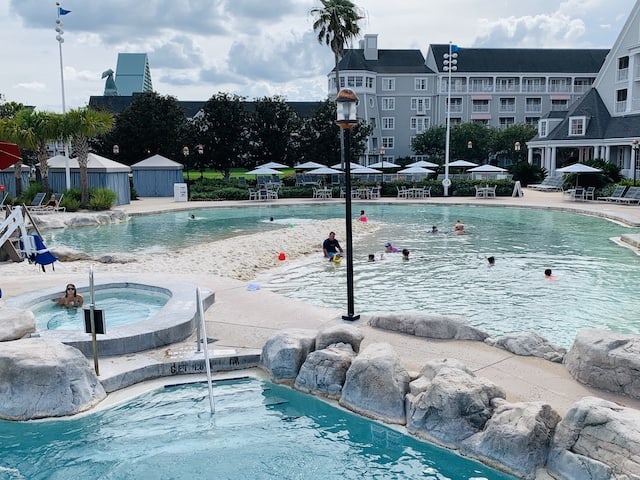 All the feature pools at Disney Resorts are child friendly, of course. However, I think Stormalong Bay kicks it up a few notches above the rest.
There are just so many activities for kids to enjoy at the pool. There's the big waterslide, miniature waterslide, and sandy beach area. Plus there's all the extra pool space for kids to use their imagination and just enjoy being in the pool.
Cast Members also host tie-dye activities for kids as well as trivia and games.
Stormalong Bay is Safe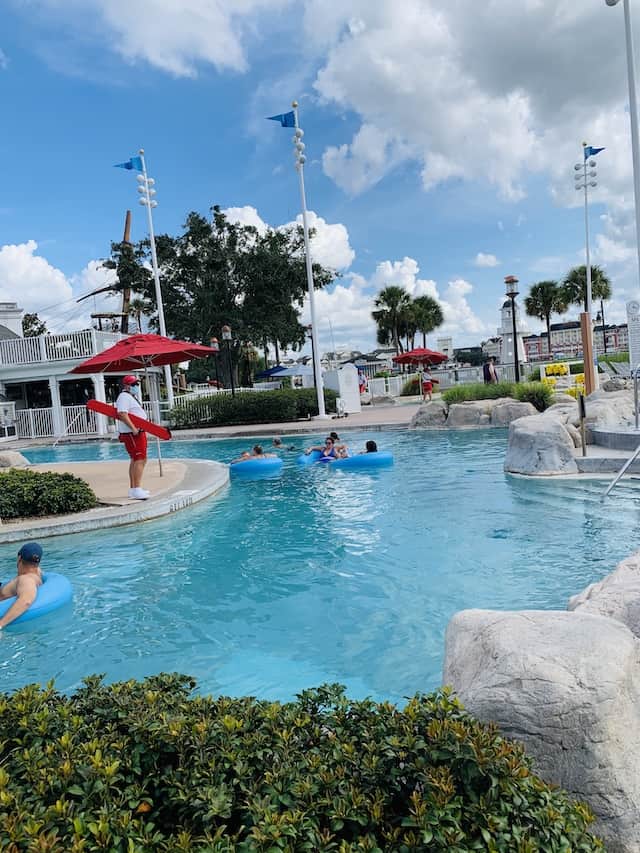 Not only are there so many fun activities for the younger crowd, but it's also incredibly safe as well. Lifejackets are provided for children of all sizes and weights. Lifeguards are everywhere making sure children are following rules and staying safe.
I am usually pretty uptight when I'm out in public with my kids. I want my eyes on them at all times and am constantly assessing the situation around us. If you multiple children, you know how hard this can be at a pool! I felt completely safe letting my older two kids (tweens) do their own thing because of the amount of lifeguards that are stationed throughout the area.
I let my two younger children (preschool and school age) mostly play in the sand area because it was closest to our seat.
Pirate tip: Before you let everyone run off, ask what everyone wants to do the most. Then, you can choose seating in that area so adults can sit nearby but still enjoy lounging (if such a thing exists for parents at Disney World, am I right?).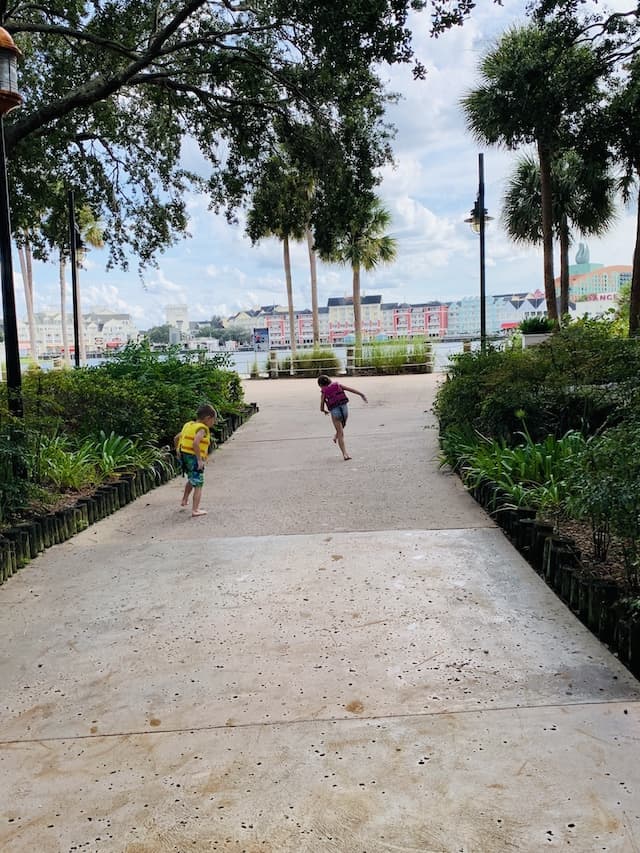 The only area that I did not like was the walking path from the shipwreck slide to the pool area where the slide ends. Once a child splashes in the water and wants to go on the slide again, he/she has to exit the pool area and walk across the little walking path and re-enter the slide area.
Not only can little kids run off once out of the pool area, but it's also hard for younger kids to be able to unlatch the gate to enter the slide area.
The Shipwreck Replica is Super Cool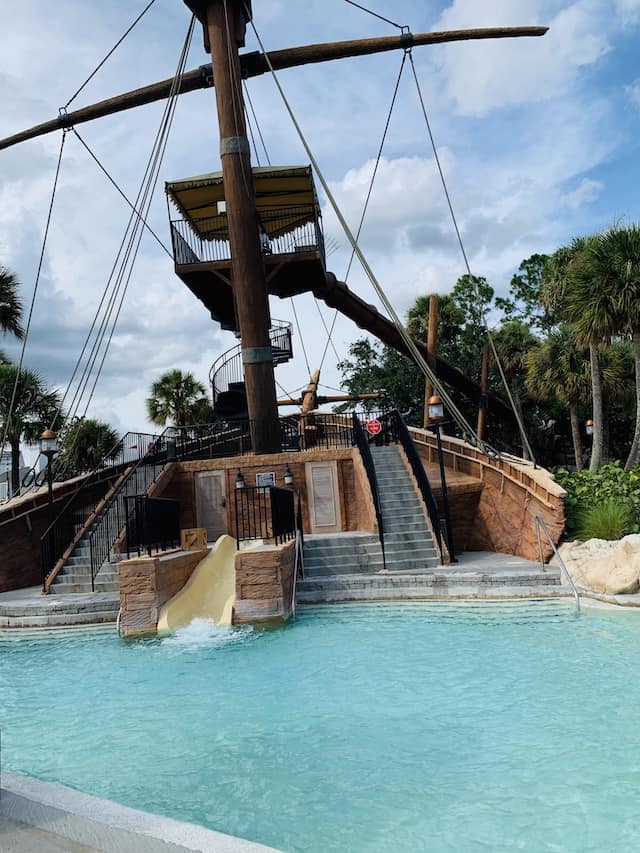 I know I've already mentioned the shipwreck before, but it's really worth its own section! That's how cool it is!
This is the most fun my kids have had on a pool slide (not counting actual water parks that feature much higher and thrilling slides). They took so many turns running to the slide over and over.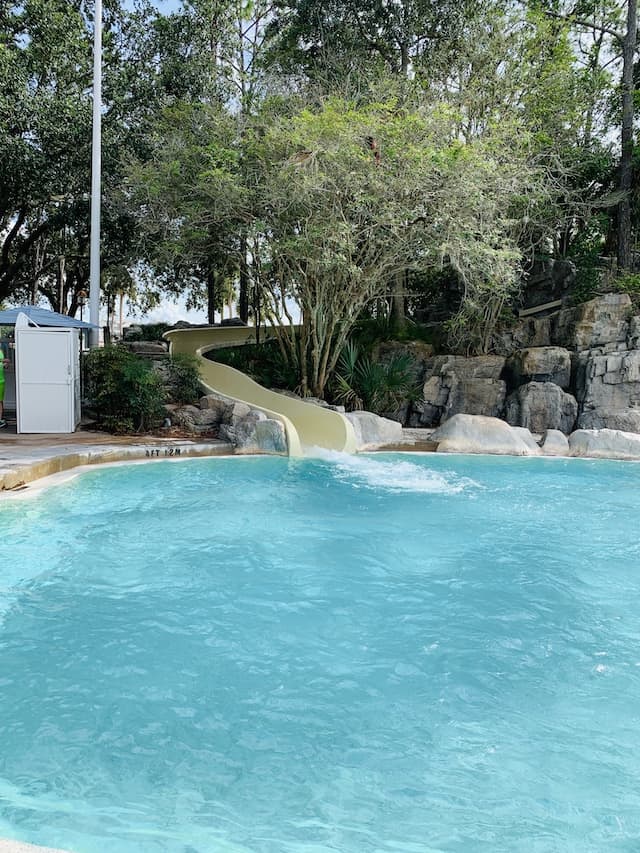 Not only is there the main 230-foot long slide (one of the highest hotel slides at Disney!), but there is also a miniature slide for toddlers in the shipwreck area. It is really cool that Imagineers designed a slide for young ones to enjoy but still feel the excitement of playing on the ship!
Stormalong Bay is Adult Friendly, too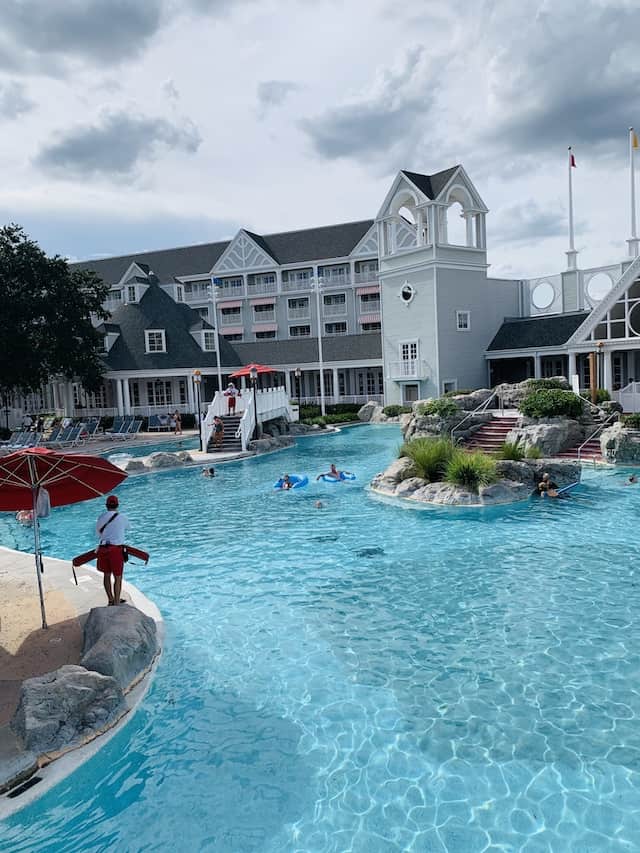 This pool is not just for kids! Adults can have plenty of fun at Stormalong Bay. As a matter of fact, we met a couple at the bar enjoying their honeymoon! We enjoyed their company for a good portion of the afternoon, and it was nice to be able to watch our kids and chat with other adults.
There is a bar located in the pool area with food and drinks for adults to enjoy. The lazy river is relaxing and offers a nice afternoon in the pool.
Pirate tip: The blue river floats are easier to sit in than the white ones! You may have to wait a bit for someone to give one up, though. They are very popular!
There are three whirlpool spas at Stormalong Bay as well as a top deck, which is perfect for sunbathing and relaxing.
Cabana Rentals are an Option at Stormalong Bay
Want to feel fancy on vacation? Want a private area with your own dedicated Cast Member to bring your food and drink orders?
Cabana rentals are the answer.
The following amenities are available if you rent a cabana:
Dedicated Cast Member providing service to the cabanas
Cocktail service
Ceiling fan
Padded furniture, including chairs and couch
Television with cable access
Charging outlet/USB
Mini refrigerator stocked with complimentary sodas and water
Fruit basket (may not be available without advance reservation)
Plush towels
Cabinet safe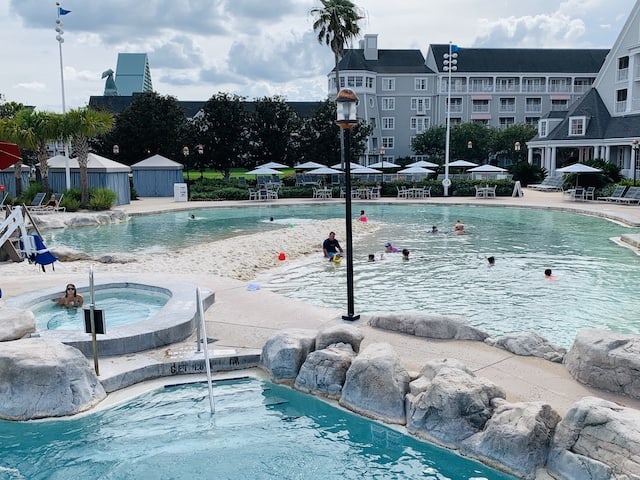 These can be rented for either a half day or full day, but be aware, they book very fast! I had the disadvantage of booking our stay two weeks before we arrived. Unfortunately, all of the cabanas had been rented out by then.
Pirate tip: Reservations open 60 days in advance! Be ready to call first thing!
The cabanas are located near the sand bottom pool area.
Cabana rentals are only available at Beach/Yacht Club, Contemporary, and Grand Floridian. You won't find them at any other resort on Disney World property! This makes them an extra special treat and a great advantage of staying at the Beach or Yacht Club!
Beaches and Cream is Nearby!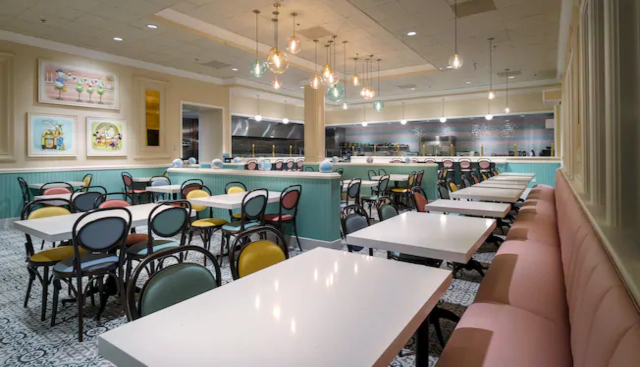 Beaches and Cream is one of the most fun restaurants in all of Walt Disney World! Yummy food, great atmosphere, and the kitchen sink make it one of the most coveted reservations!
You may not want to go to your room, get dressed, and then come back down to the same area for food, though. Enter: the Beaches and Cream To-Go Counter!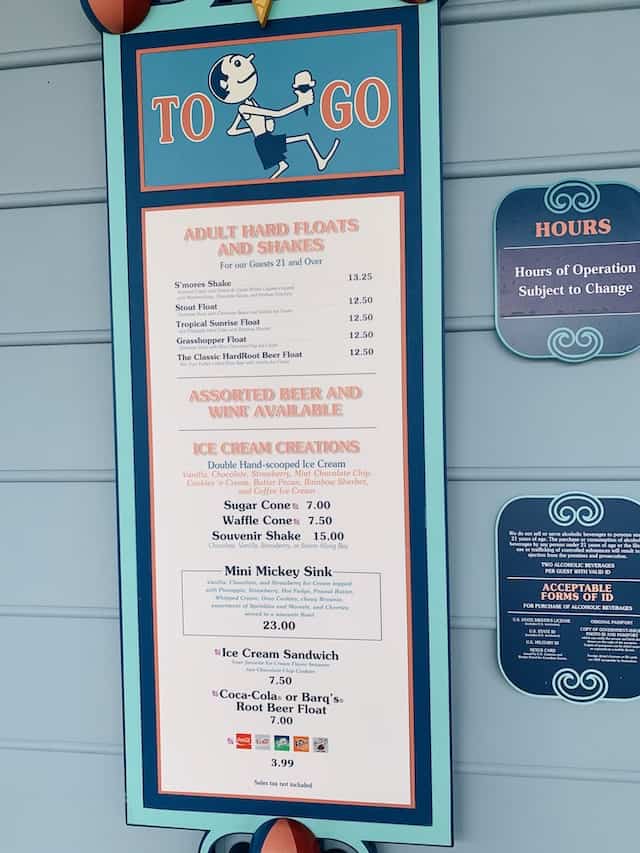 The to-go counter features tasty ice cream and treats for you to indulge in while you're hanging out at the pool. The food at the pool bar is not particularly child-friendly so this is a great place to grab some ice cream for the kids.
Unfortunately, the full menu is not available at the to-go counter. If you want a burger or other entree, I recommend using mobile order to grab food from the Marketplace at either Beach Club or Yacht Club. Additionally, the counter is currently closed likely due to physical distancing concerns.
Have you ever enjoyed Stormalong Bay before? What sets it apart from other Disney pools? Share your thoughts with us on Facebook!