Sometimes engaging in the activities at your Resort can be just as much fun as spending time in the Parks! My family had the best time making Mickey tie-dye shirts poolside during a recent visit to Walt Disney World! Consider adding this to your itinerary for your next trip.
Poolside fun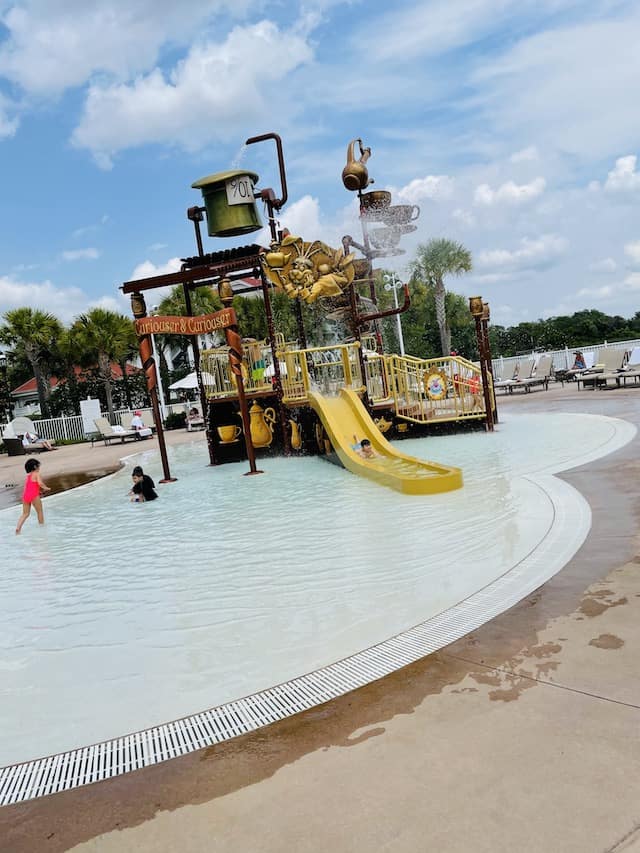 Smart families know that it is important to schedule some downtime on your Disney trips. Spending every day open to close at the Parks is a recipe for disaster, especially if you have kids.
One of the best Disney planning tips I know of is to schedule at least one rest day on your trip, and make a point for some midday rest and relaxation at your Resort pool to cool off.
My family recently had an opportunity to stay at Disney's Yacht Club Resort. Known for having the best pool in Walt Disney World, Stormalong Bay is a fantastic way to spend a rest day in Disney World!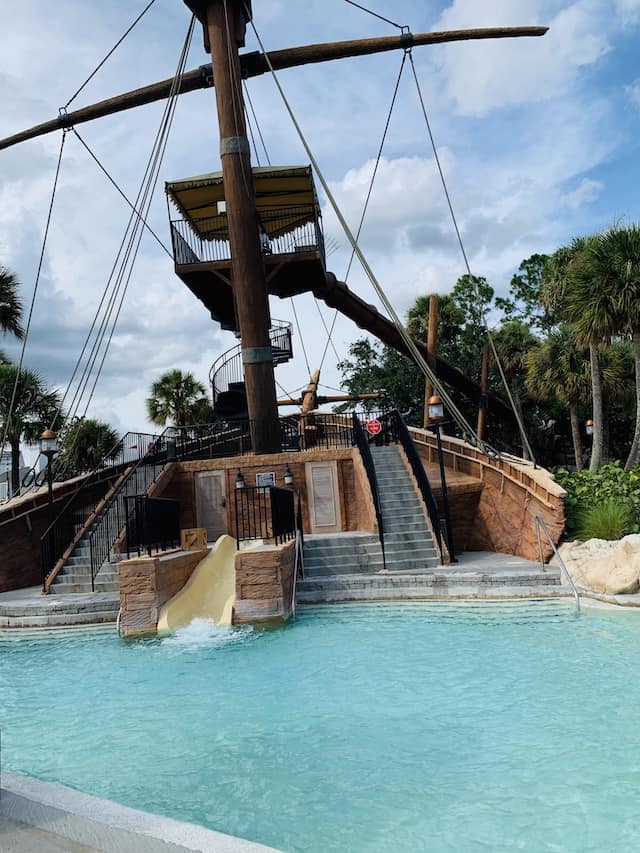 While we were enjoying our day, the Cast Members were running various pool activities for families to partake in. We had so much fun with these!
We probably had the most fun with Mickey tie-dye shirts! All Resorts offer poolside activities, including Mickey tie-dye, so be sure to check with Cast Members at your Resort to see if it will be offered on your stay!
Mickey tie-dye shirts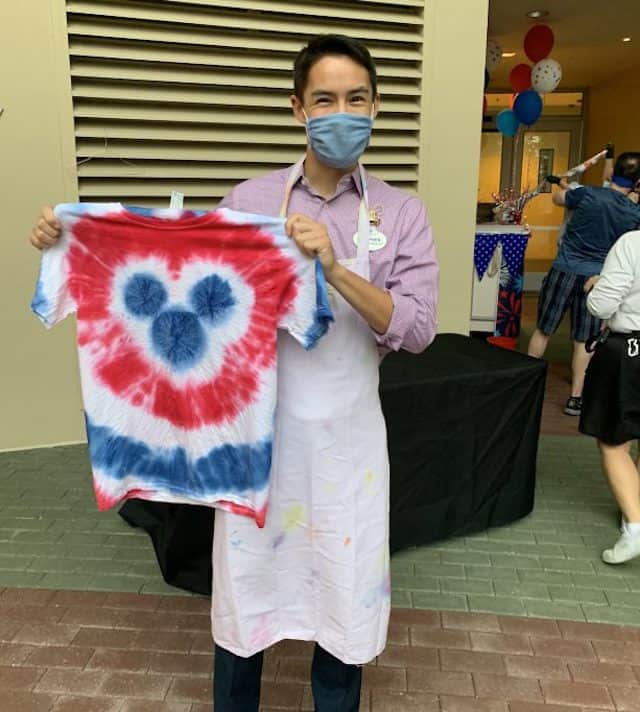 This activity was a lot of fun!
Cast Members have the shirts already rolled with the elastic bands in place, so all you'll need to do to get started is pay and choose your shirt size.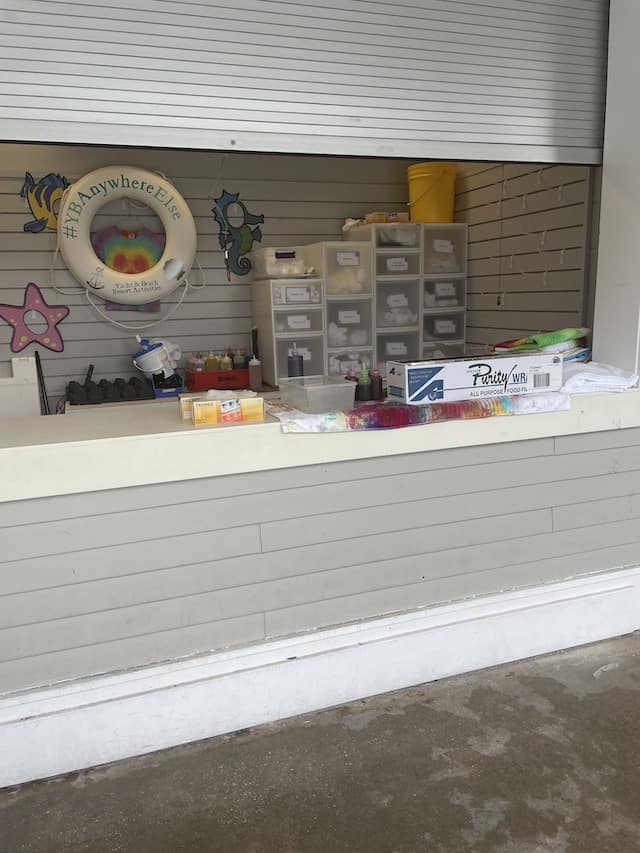 They had all sizes available from youth small to adult xx-large. After getting our shirts, Cast Members gave us some gloves and then explained how to make the best tie-dye shirt possible!
The Cast Members were extremely patient while they answered many questions and offered great tips for our shirts. They talked to us about choosing colors that work well together when they blend, and even about making sure the colors sank deep into the shirt!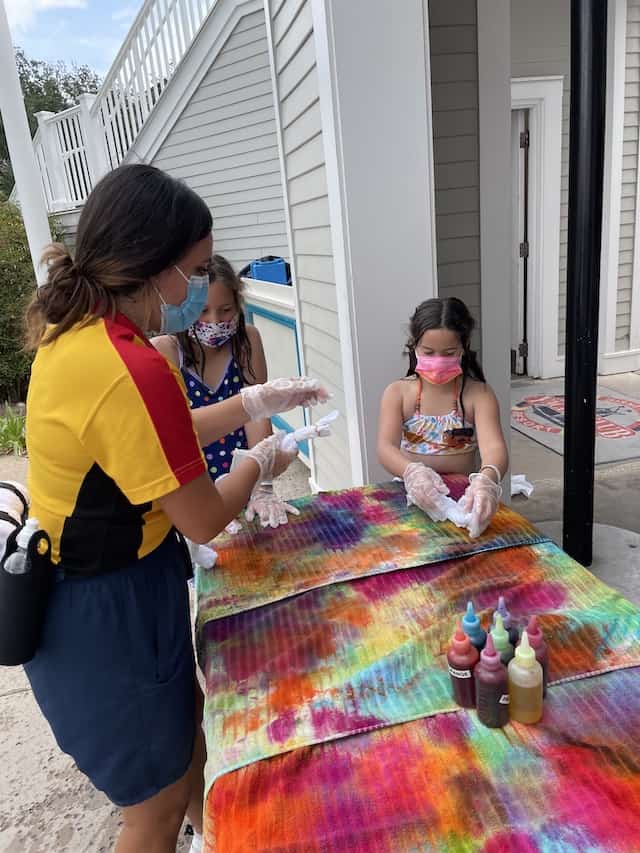 Cast Members informed us we should start adding the dye to the Mickey area, and choose one color for his ears and head. Bright colors are best!
For the next section, we had to choose a brighter color. This section framed Mickey, so we were very thoughtful as we chose this color as well.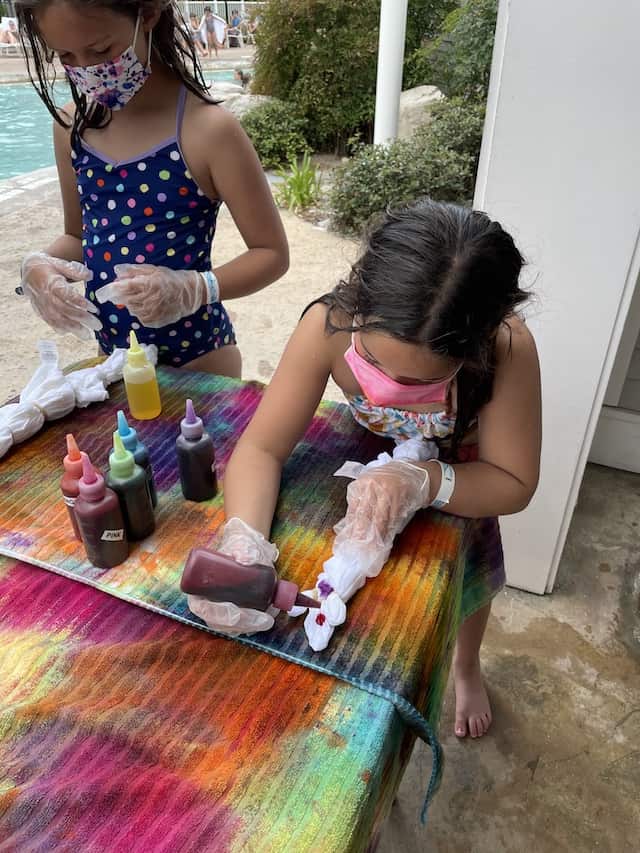 If you pick a color that is too similar to your Mickey, the two sections will blend together, resulting in a less distinct Mickey outline.
We had so much fun adding colors and really pushing the dye down into the shirt. It made a huge mess but the Cast Members didn't seem to mind at all!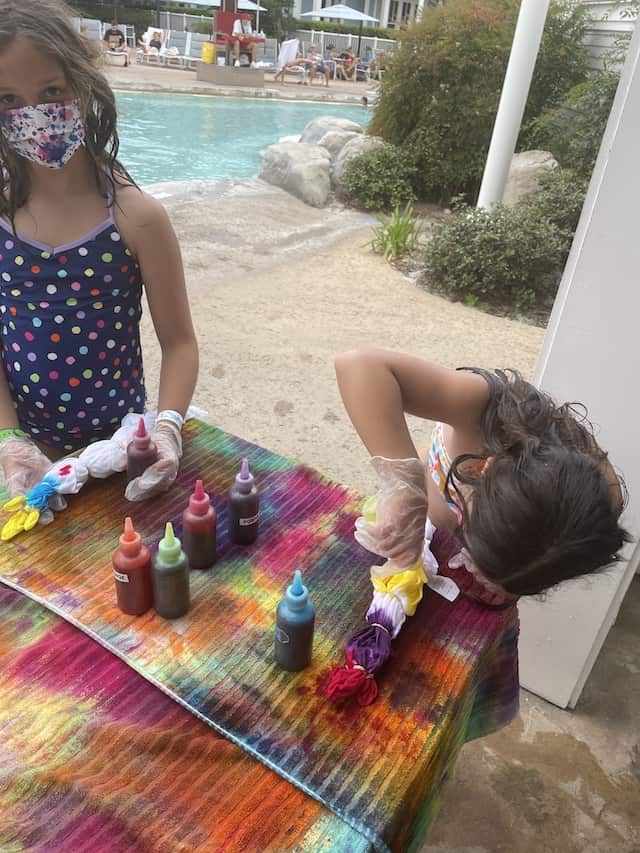 When we were finished, the Cast Member wrapped our shirts carefully in plastic wrap. She explained that for the most vibrant colors, we should let the shirt sit for more than 24 hours. She did say if we couldn't wait, we could let them sit for the 24 hours.
The finished tie-dye shirts were placed in a ziplock bag with a clean pair of gloves and paper instructions about washing out the dye.
Traveling Instructions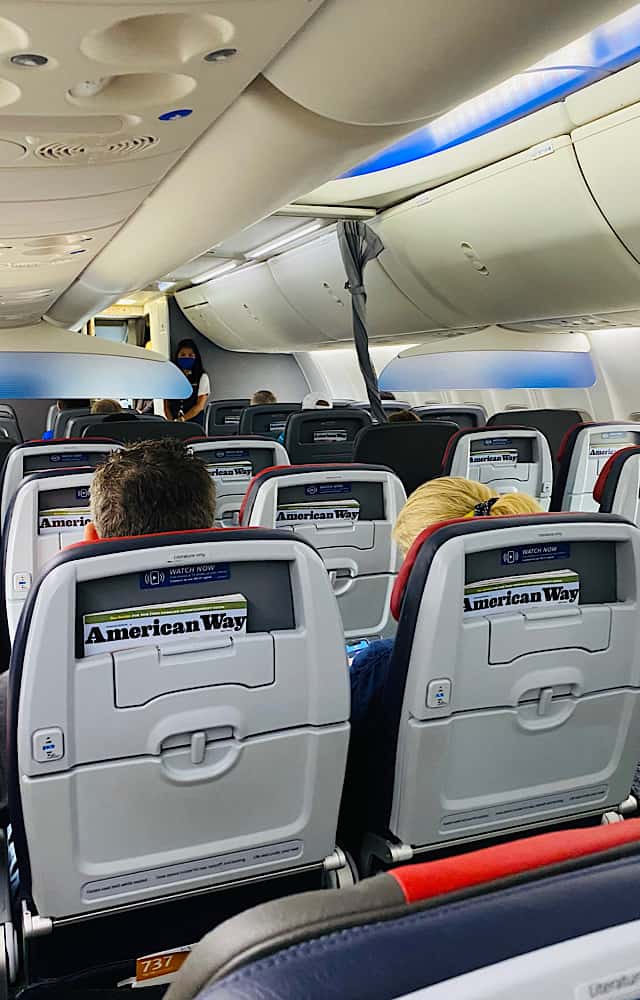 The Cast Member also told us that if we were going home before washing out the dye, they have double checked with TSA at Orlando International Airport, and these shirts can safely go through screening, even if they are wet.
I can share with you on a previous trip we made these shirts and did take them through screening wet. The shirts triggered a more intensive search through our bags. The agents did let us keep them, but that was a bit stressful!
The Final Result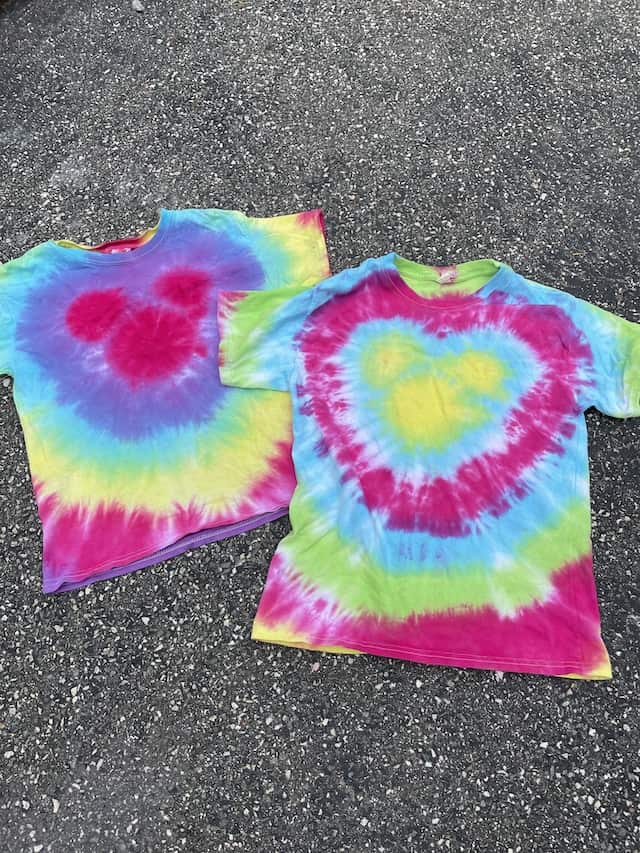 We waited 48 hours before we could hardly stand it anymore! We were still in Disney World, so we decided to rinse out and wash the shirts while still on vacation.
When the shirt was ready, we removed the elastic bands and rinsed the shirt out in a sink until the water ran clear. We then had to run it through the laundry one time before wearing it.
Pirate Tip: WASH YOUR TIE-DYED ITEMS ALONE THE FIRST TIME THEY GO IN THE WASHING MACHINE
The shirts were absolutely stunning! We were so thrilled with the bold, bright colors.
I was afraid they would fade after washing, but they have stayed just as bold and bright several months (and many washes) after!
Cost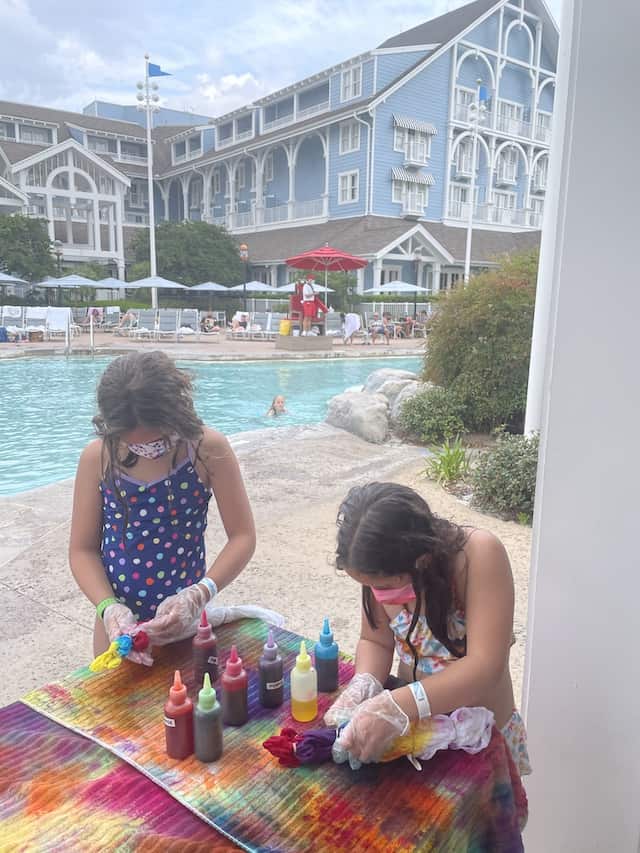 This activity does cost extra, but it is so worth it! On the day we participated, the cost was $17 plus tax for our shirts, but check current pricing at your Resort if you're going to participate! They did accept my Annual Pass for a 10% discount!
At home tie-dye fun

Can't make it to a Resort any time soon? No worries, we've got you covered!
You can make your own Mickey tie-dye shirt at home, too. Head over HERE for a great tutorial with step by step directions!
Overall Thoughts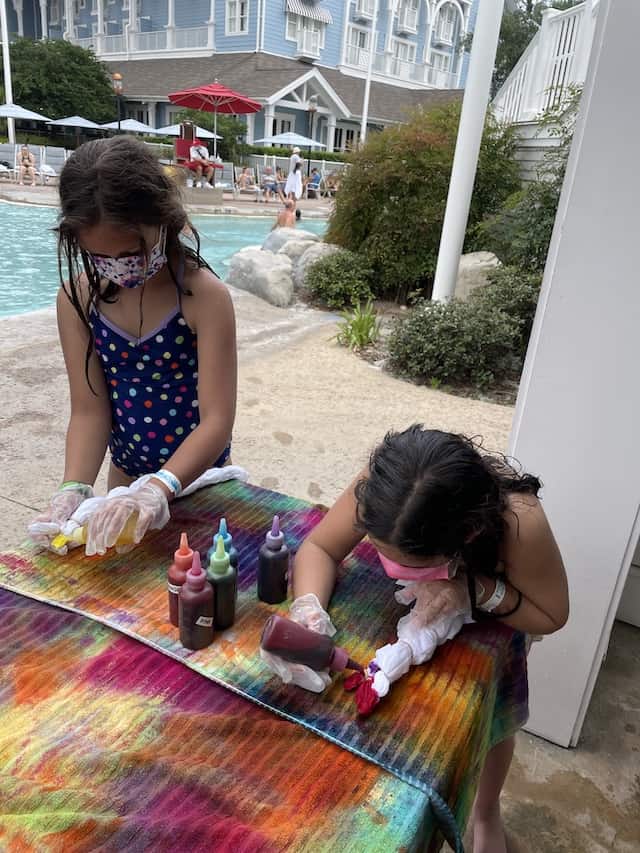 Although we had participated in this activity before, we jumped at the chance to do it again. These tie-dye shirts are a lot of fun to make, without the clean up hassle of tie-dying at home!
Mickey tie-dye shirts are an entertaining activity, and they make a fantastic souvenir! How fun is it to wear the shirt you made on vacation? The shirts are even less expensive to make than a typical Disney shirt from one of the many gift shops, so it is really a win-win in my opinion!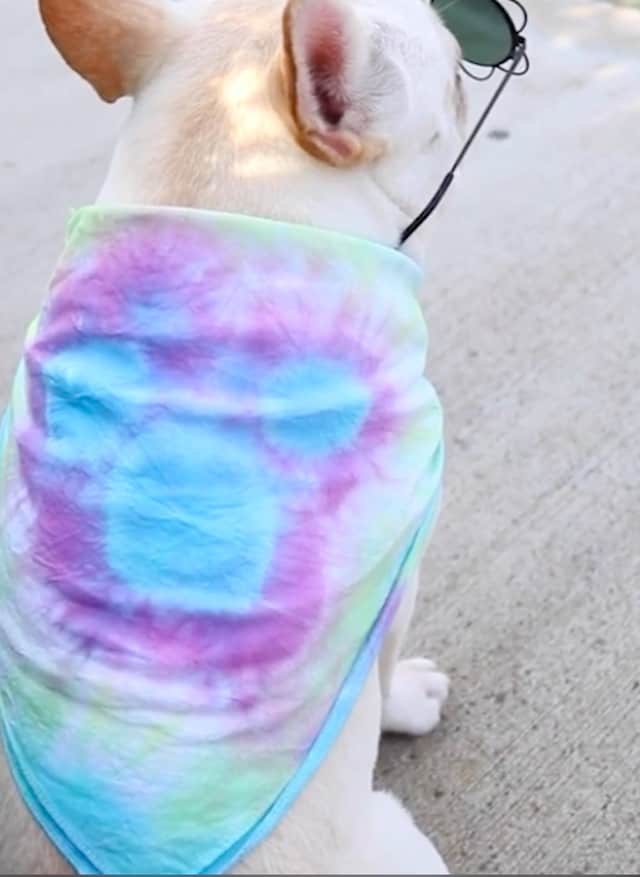 My daughters love wearing the shirts around and telling people they made them in Disney World! They've gotten several compliments, and every time they wear them it makes me smile and remember the fun we had on our family trip to Walt Disney World.
Have you ever made a Mickey tie-dye shirt in Walt Disney World? Show us your pictures on Kenny the Pirate's Facebook page, or join our crew and continue the discussion!