For Lego fans, the first of August means new Lego sets. Check out the fun new lego sets from Disney, Marvel and Star Wars!
Disney Branded Legos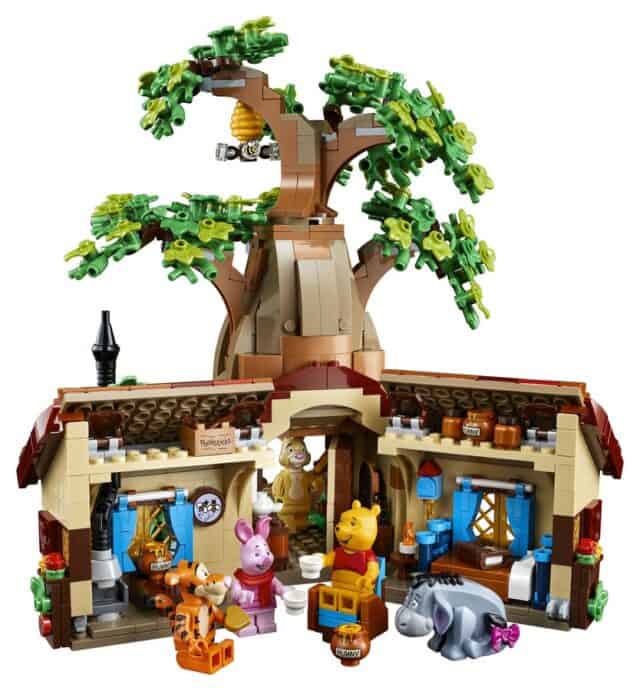 Disney, Star Wars and Marvel Lego sets celebrate our favorite fandoms by representing iconic scenes and characters! What excites LEGO fans more than new sets?
It's always fun to see our favorite characters take LEGO form. Everyone is somehow even cuter as a LEGO.
From "bro Thor" in "New Asgard" to the Mickey Mouse Clubhouse, the new sets cover a wide variety of ages and fandoms.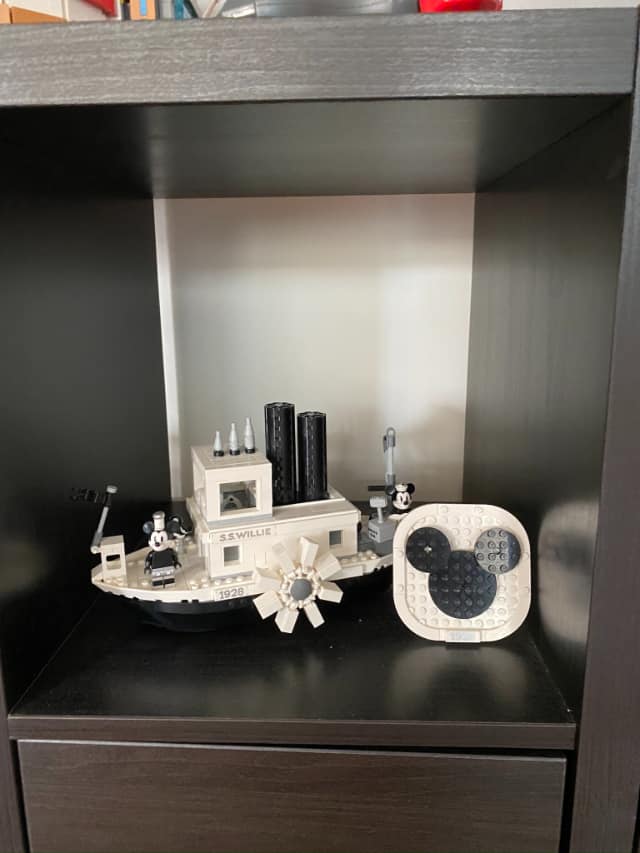 Previously, Kenny the Pirate covered other great Disney LEGOs. Check out Donna's review of her son's Star Wars set here.
My (Rebecca's) house has LEGOS on display all over! One of my favorite sets is the Disney Castle. I also love the Mickey Mouse wall art my husband built for my birthday.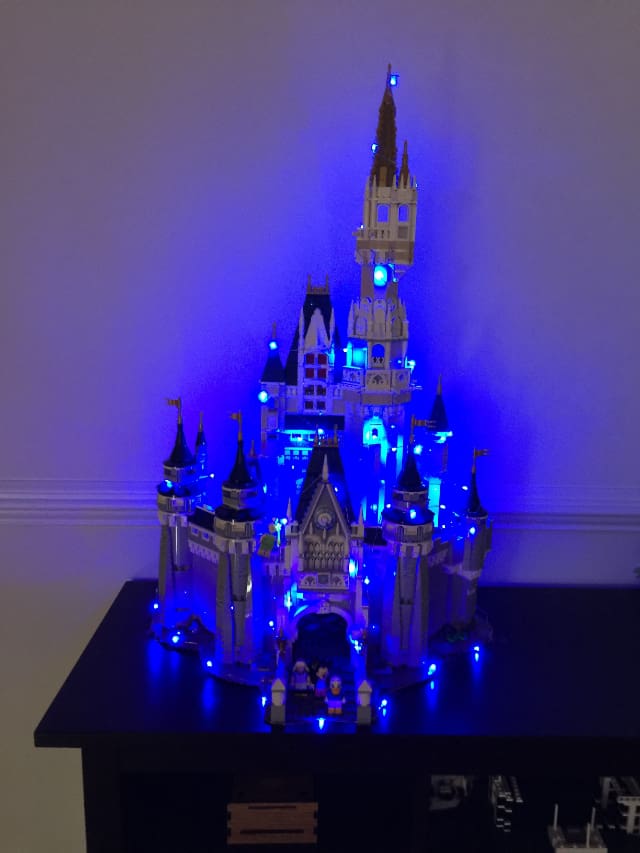 Now, onto the new sets! Let's first look at the new Mickey Mouse sets!
Mickey Mouse LEGO Sets
Several Mickey Mouse themed LEGOS for younger kids came out today!
I found most of these on both the LEGO and Disney websites. Some are on backorder via the LEGO store but available on shopDisney, so check both sites before placing an order!
KTP Tip: You can check stock at your local LEGO store or Disney Springs! Call ahead and often you can put the item on hold until the end of the day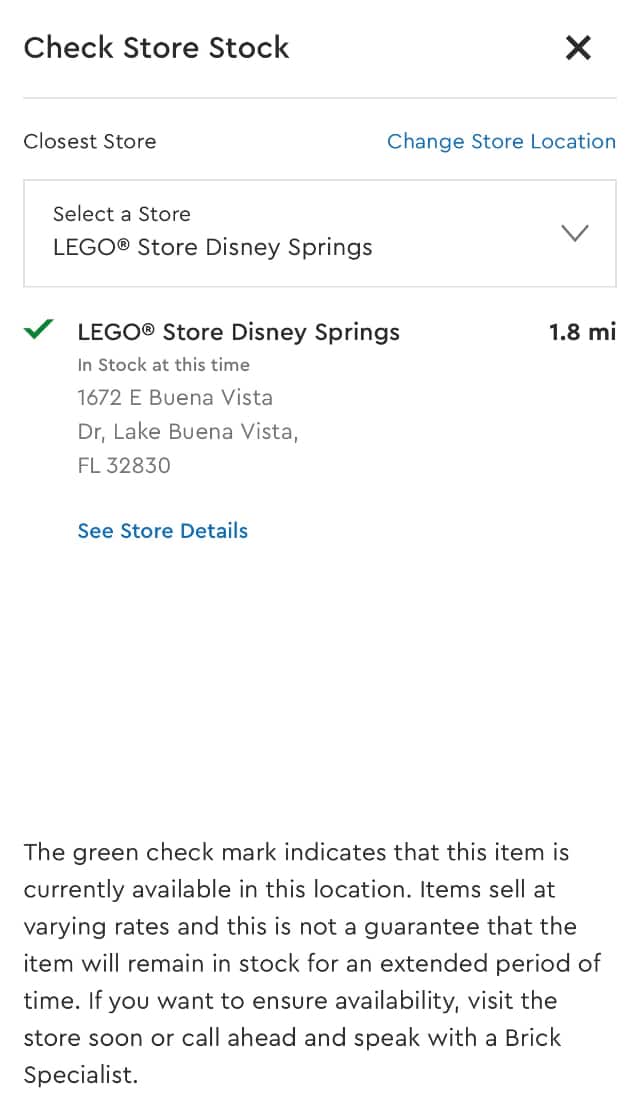 Let's start with LEGO DUPLO for the youngest crowd. They put out a new Minnie Mouse's House and Cafe, $49.99: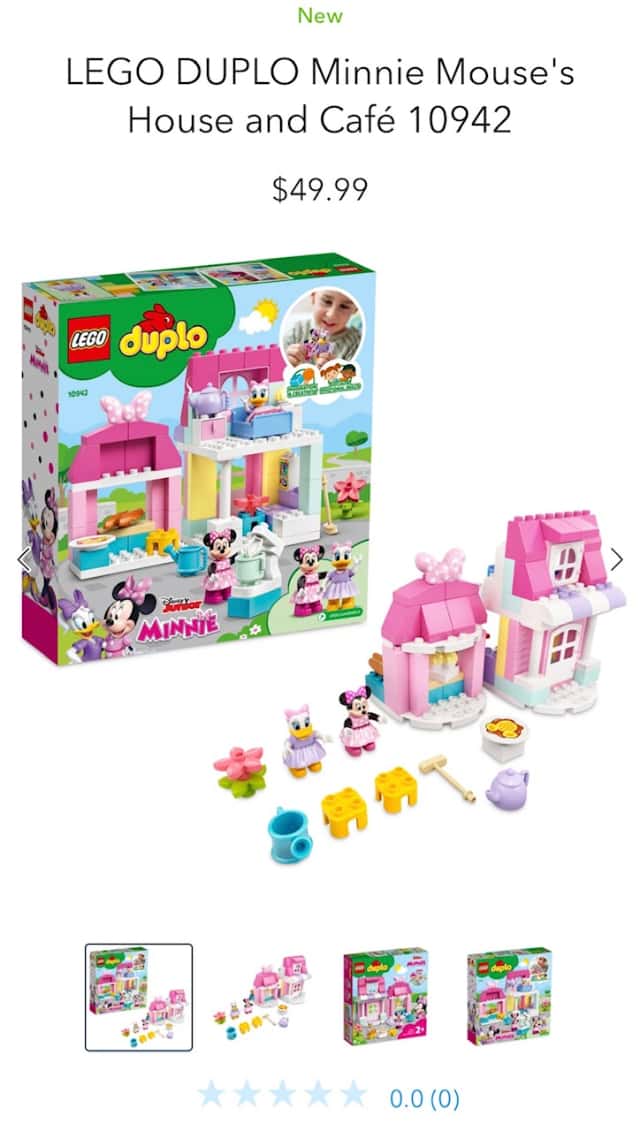 You'll also find Mickey Mouse and friends standard LEGO bricks in these sets, aimed at younger children just starting to play with "big kid" LEGOs.
This line was previously called "LEGO Junior" but has since been rebranded into LEGO 4+.
There's Mickey Mouse's Propeller Plane, $9.99: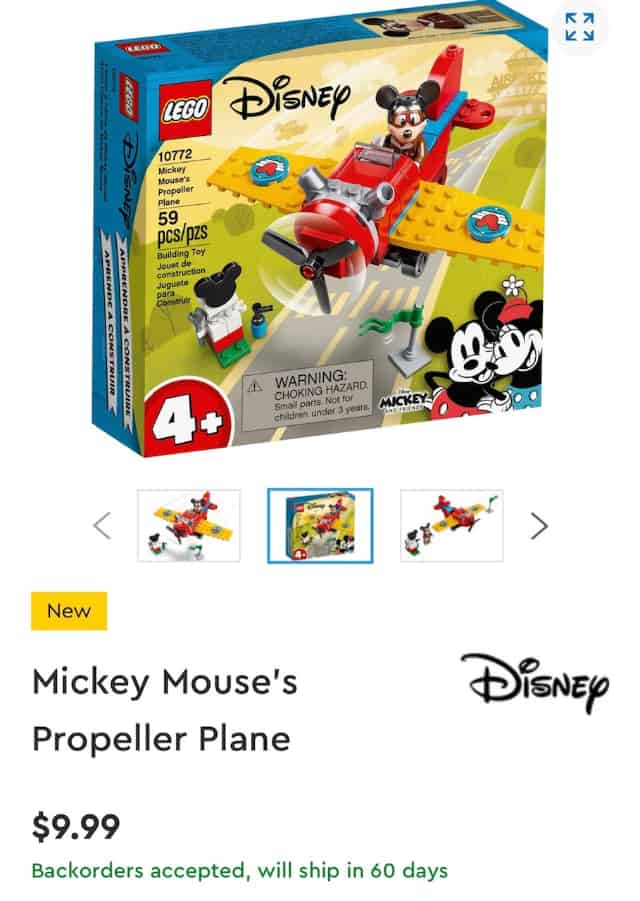 And Mickey and Minnie Mouse's Space Rocket, $19.99: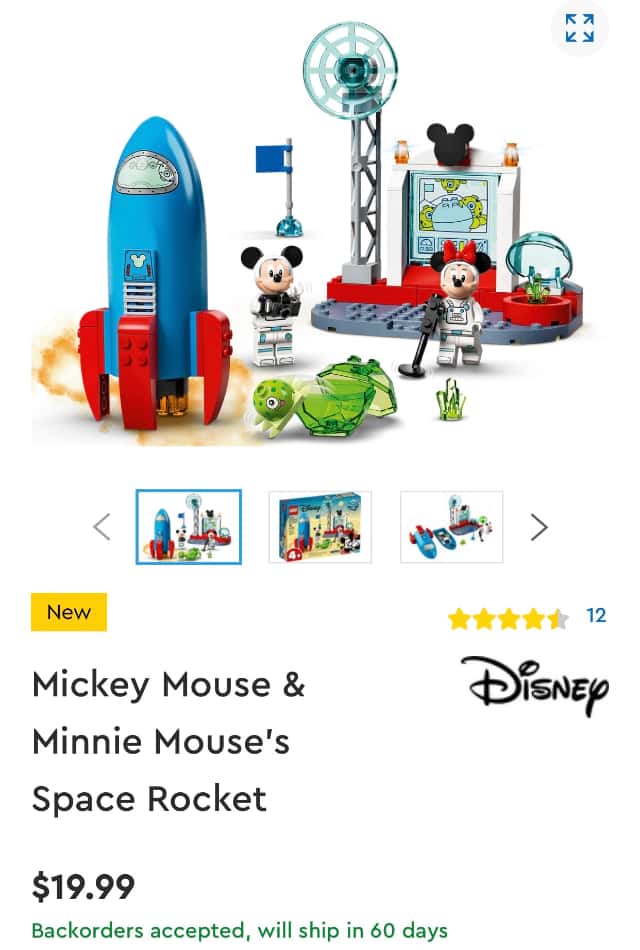 Then we have a Mickey & Friends Firestation, $39.99: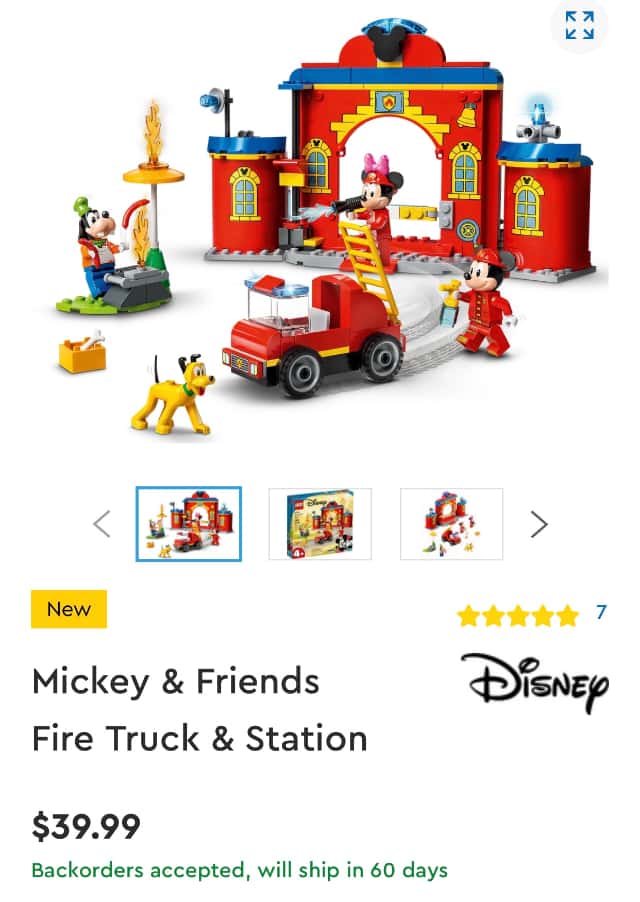 Mickey Mouse & Donald Duck's Farm, $29.99: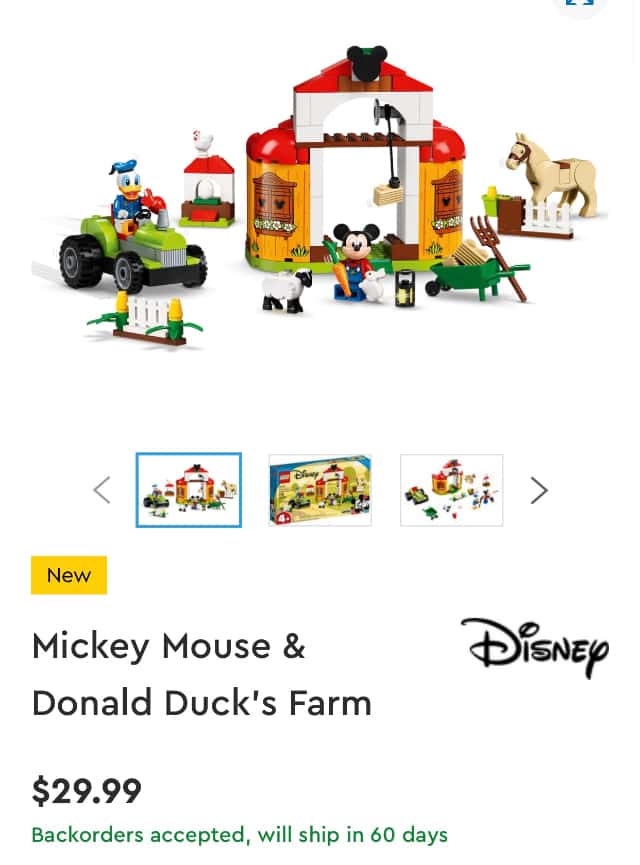 Minnie Mouse's Ice Cream Shop, $19.99: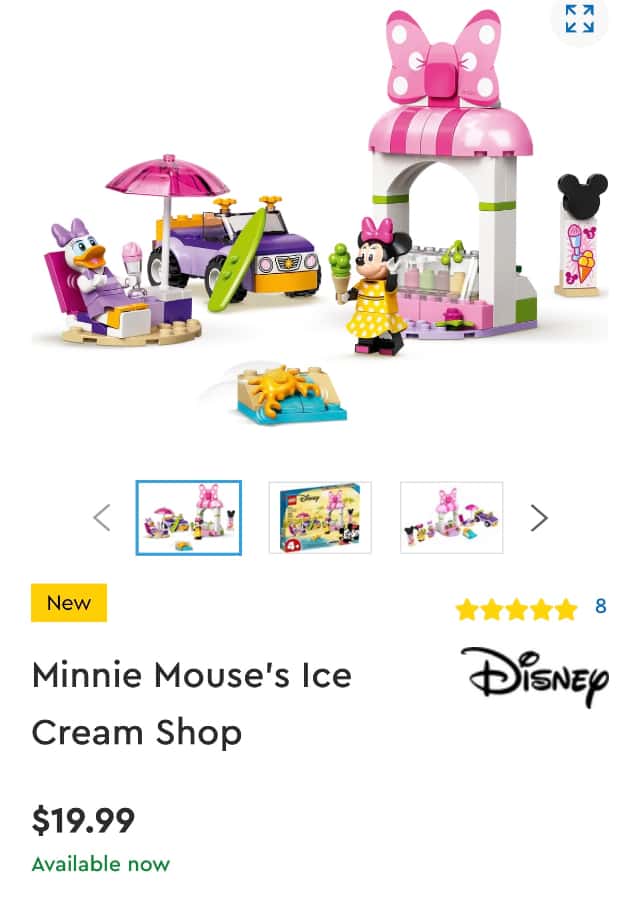 Of those above, I have my eye on the Fire Station because look how cute LEGO Pluto is!
Star Wars LEGO sets
You'll also find plenty of Star Wars LEGO sets today! There's an Imperial Light Cruiser, $159.99: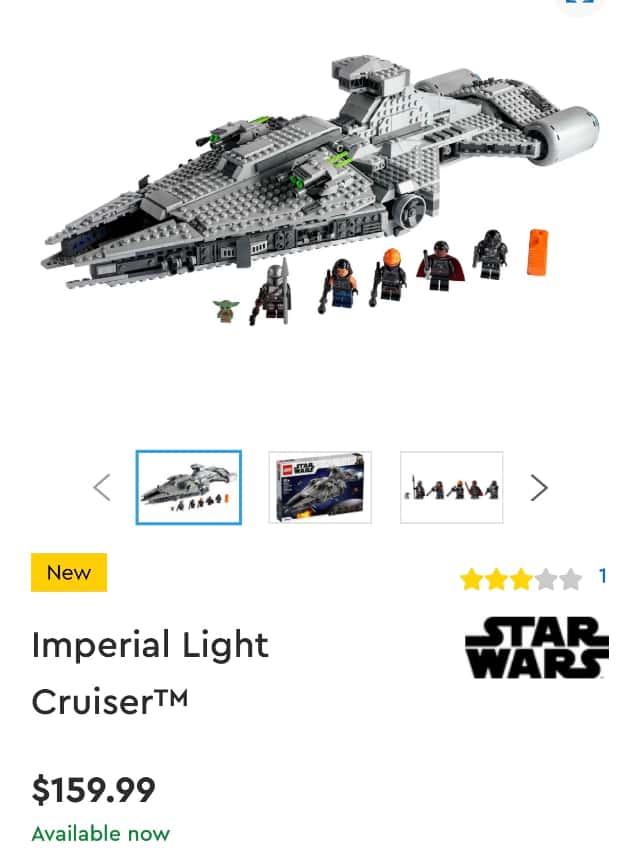 The Bad Batch Attack Shuttle, $99.99: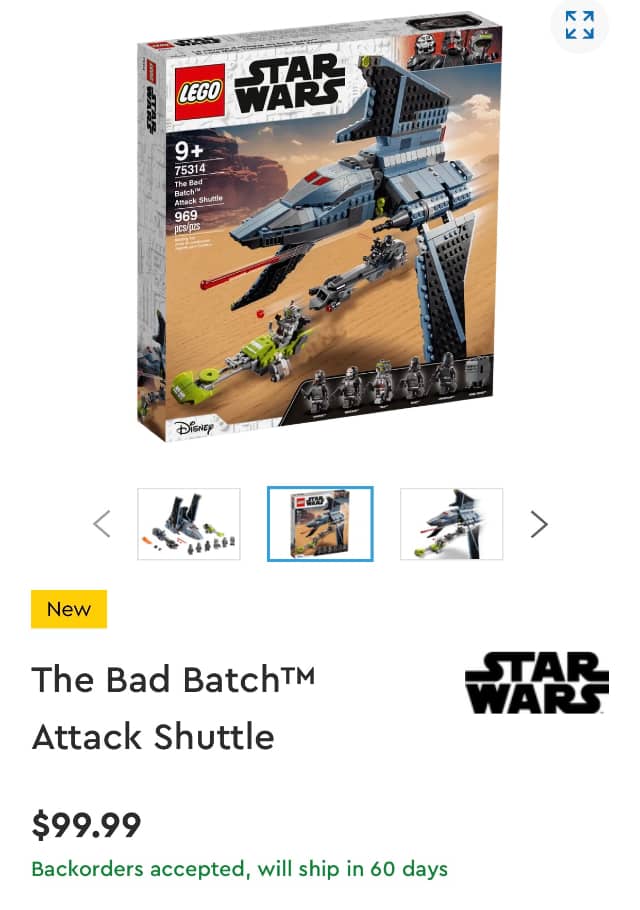 Boba Fett's Starship, $49.99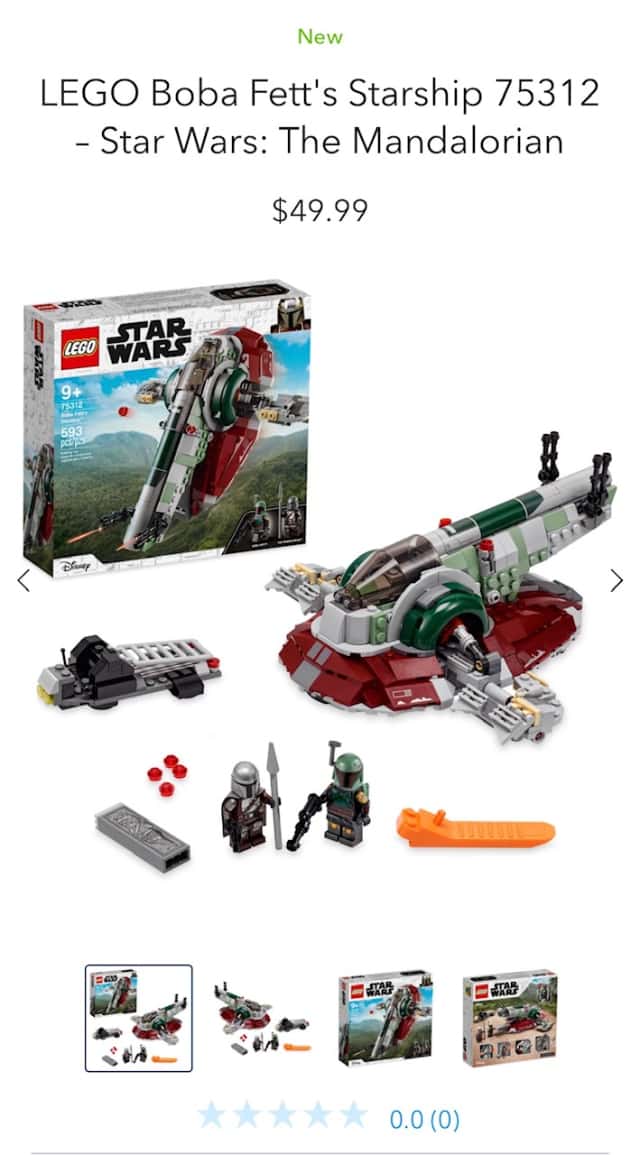 And also the Mandalorian Starfighter, $59.99:
Finally, we have the Imperial Armored Marauder, $39.99: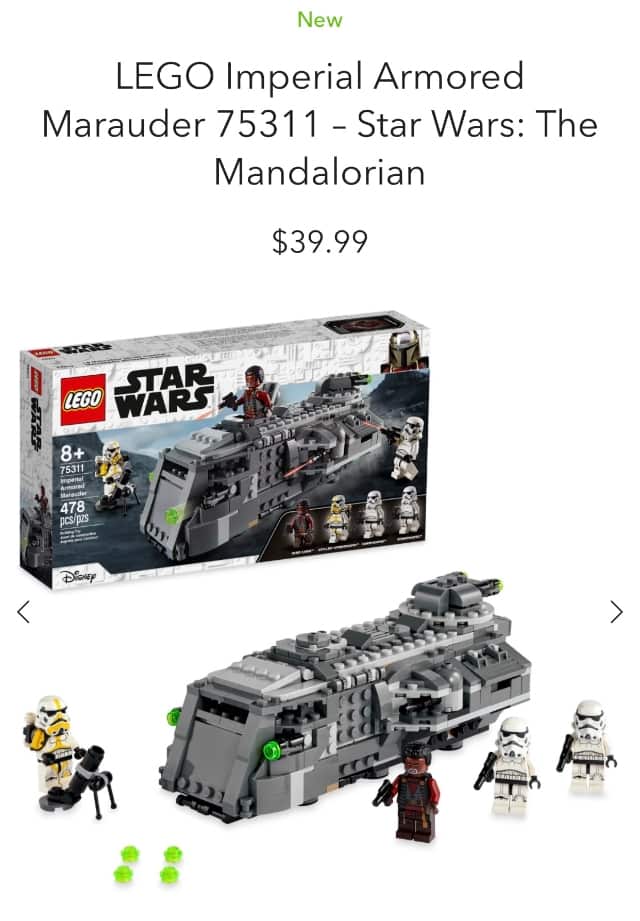 Marvel LEGO sets
New Marvel sets come in two different categories this month. There's scenes from Avengers: Endgame, and then there's the Marvel "What if?" series.
Obviously Avengers: Endgame is the second highest grossing movie of all time and needs no introduction.
You can select Thor in New Asgard, $29.99: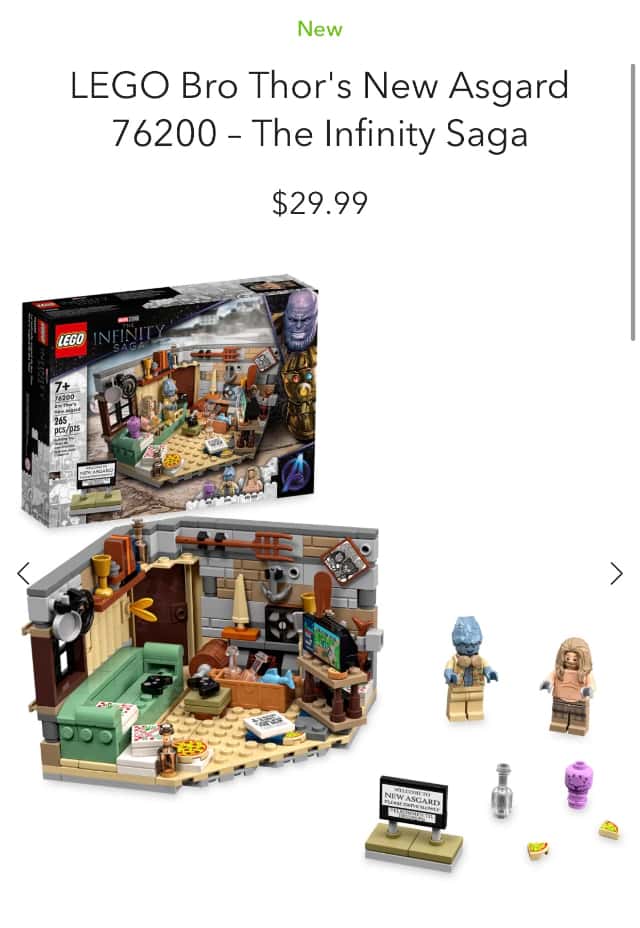 The Guardians of the Galaxy Ship, $149.99: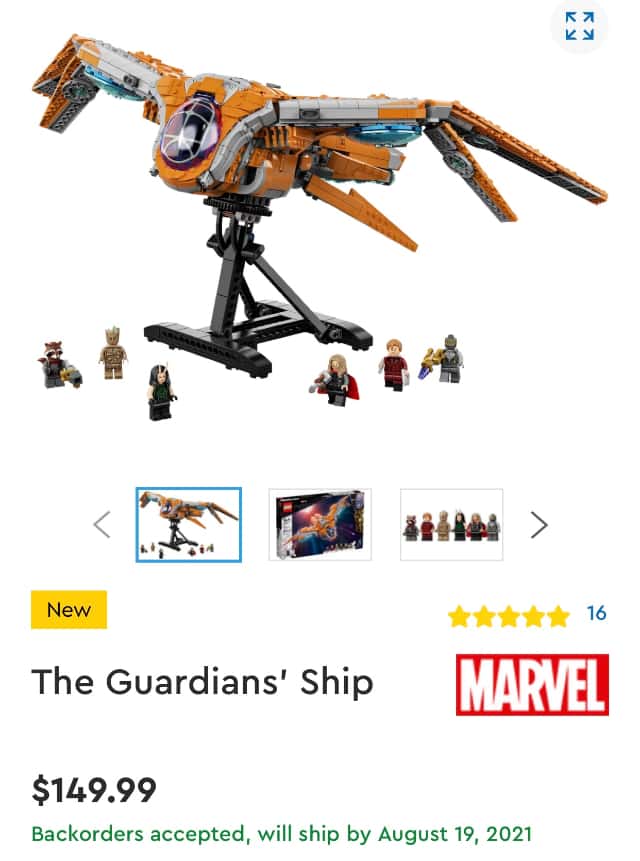 The ubiquitous battle scene (with Thanos!), $69.99: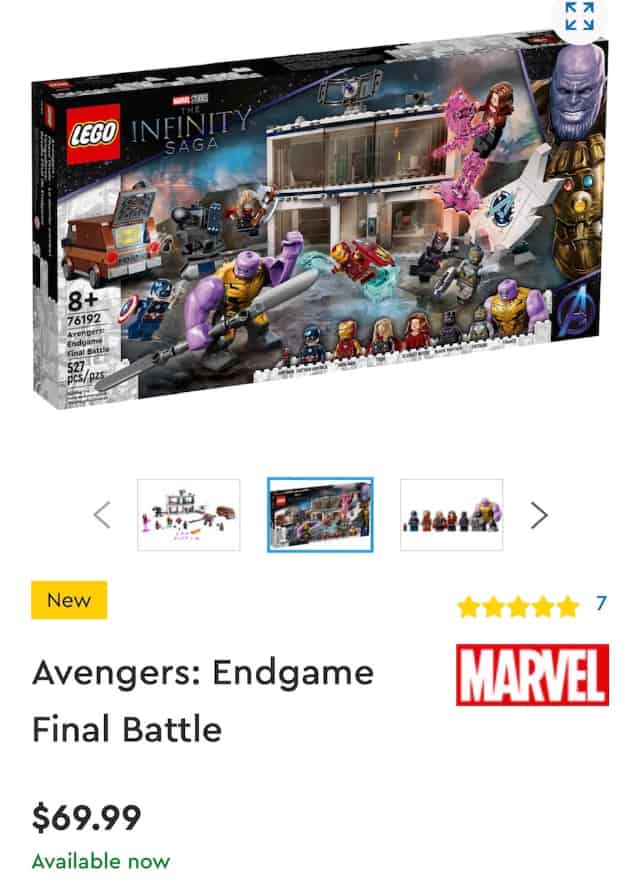 And this Iron Man set:
Marvel "What if?"
The upcoming "What if?" series may be lesser known. A new animated series coming to Disney+, "What if?" will explore what might have been had pivotal scenes from the MCU gone differently.
There are only 1 LEGO set so far in this series. It's called "LEGO Tony Stark's Sakkarian Iron Man" and retails for $29.99.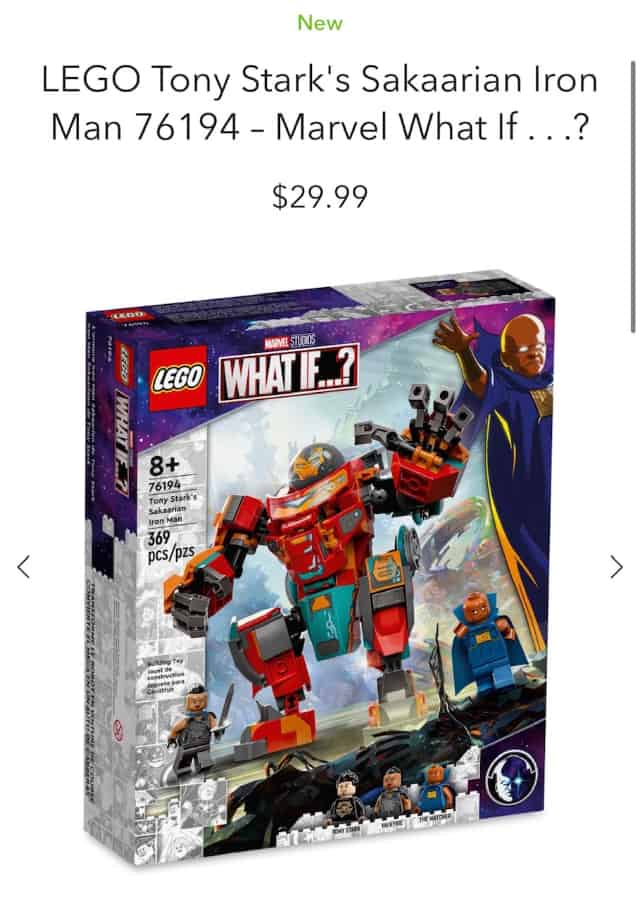 Disney Princess
Finally, a few new Disney Princess sets were released today!
There's Belle and Beast's Castle $79.99: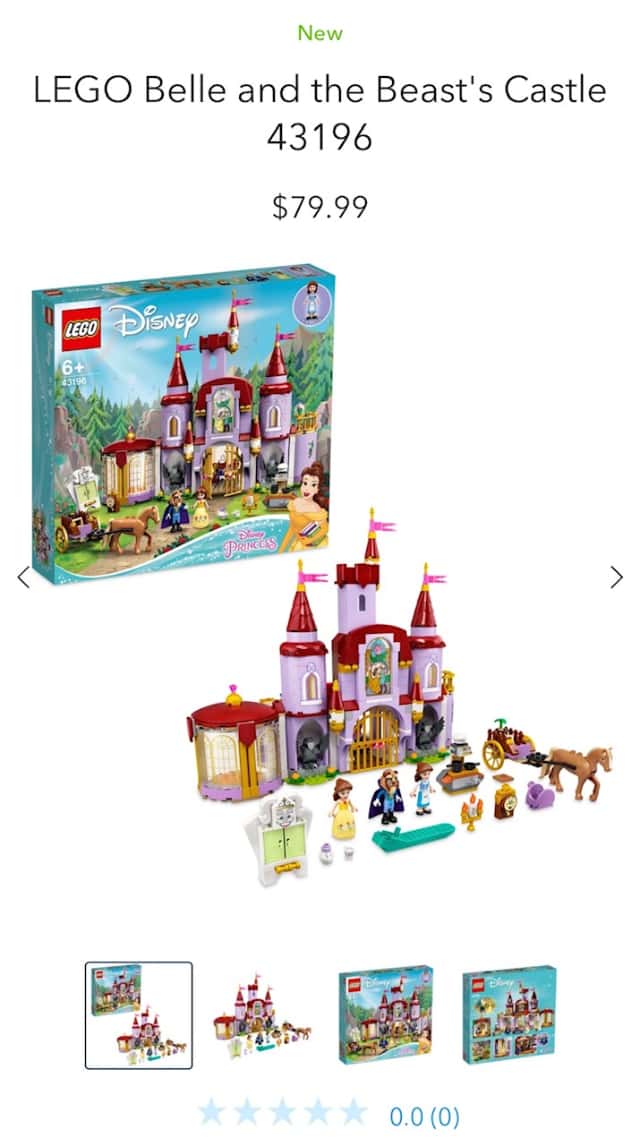 And there's also a Disney Princess mashup, which I don't think we have seen before! Belle and Rapunzel's Royal Stables, $49.99: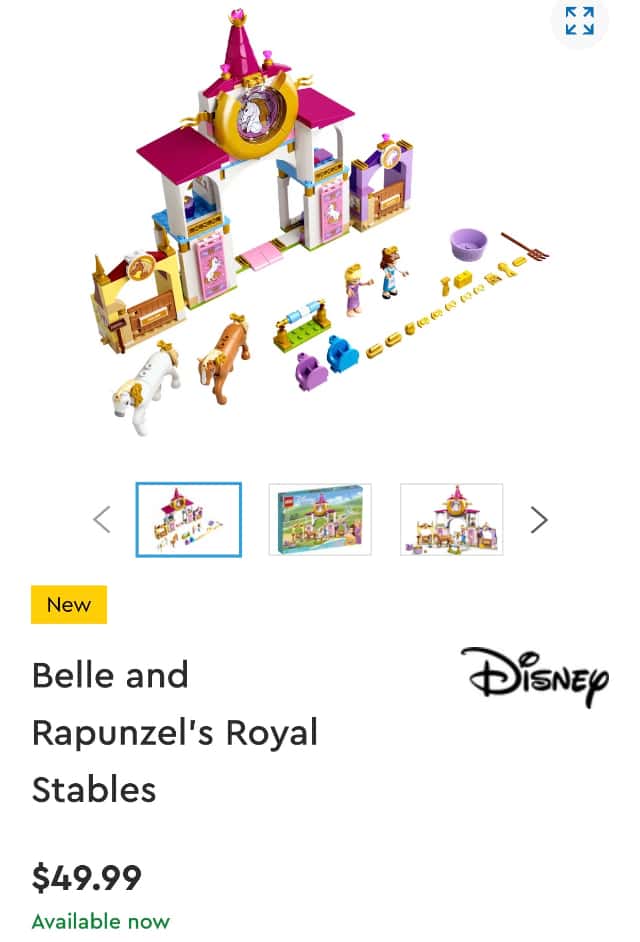 There are many more awesome LEGO sets that are new today! If you're heading to the parks soon, don't miss the LEGO store at Disney Springs!
Will you be buying any of these new sets to enjoy with your family? Let us know in the comments on Facebook.
-Rebecca W Davis
Are you planning a vacation? Reach out to our trusted travel agency sponsor Authorized Disney Vacation Planner
Mouse Class Travel
!