Do you love Star Wars: "The Mandalorian" streaming on Disney+? You can bring home the fun and recreate your most favorite scenes from the show. Check out this NEW Lego set. Bonus: we may also have an image of "The Child" in Lego form.
Star Wars: The Mandalorian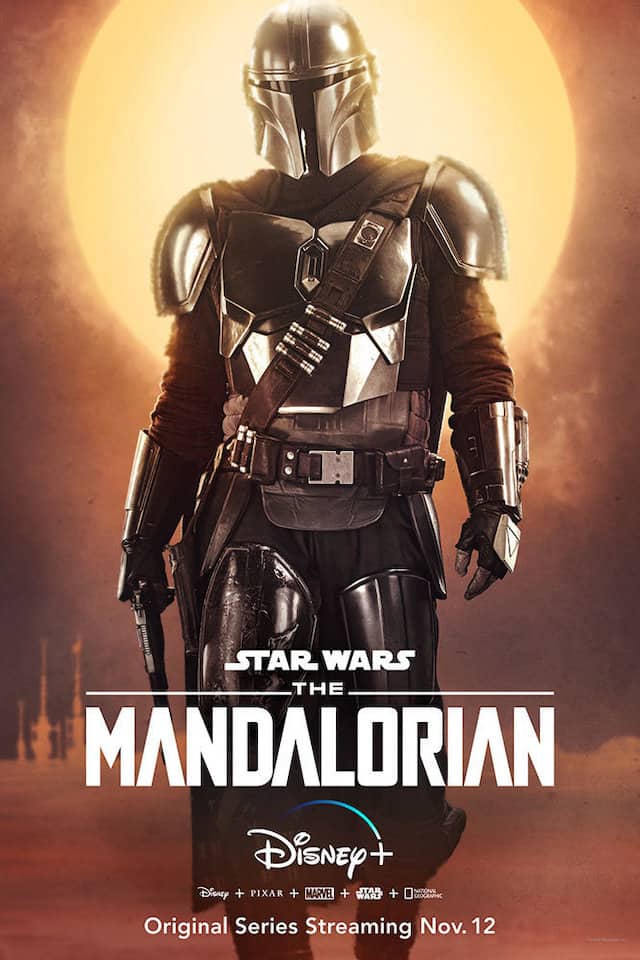 Star Wars: "The Mandalorian" is a space Western web television series created by Jon Favreau.
This show premiered as a new original series on Disney+ when streaming service became available in November 2019.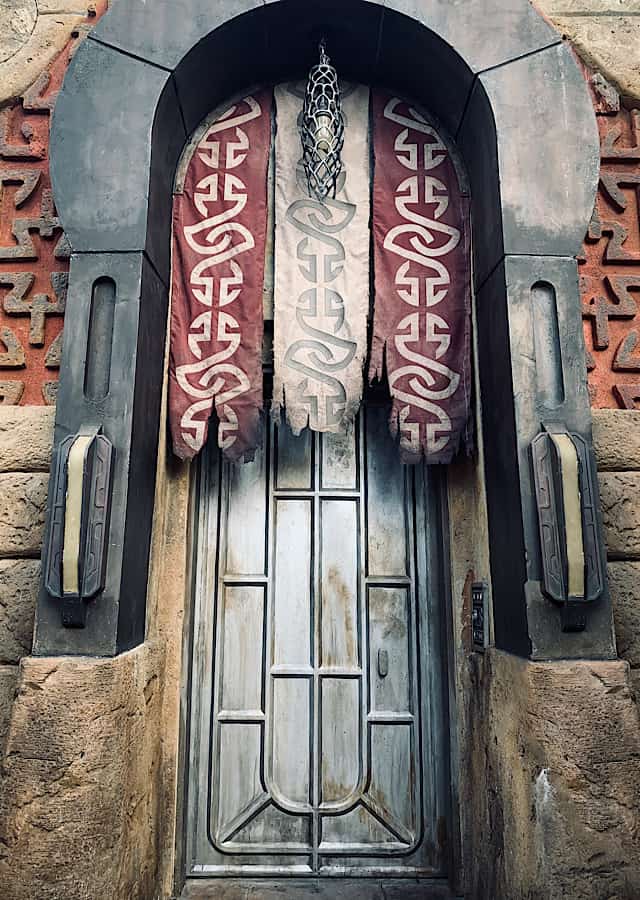 "The Mandalorian" is the first live-action series for the Star Wars franchise. Many loyal Star Wars fans were a bit skeptical of this new venture.
The success of this series was undeniable and fans began requesting another season.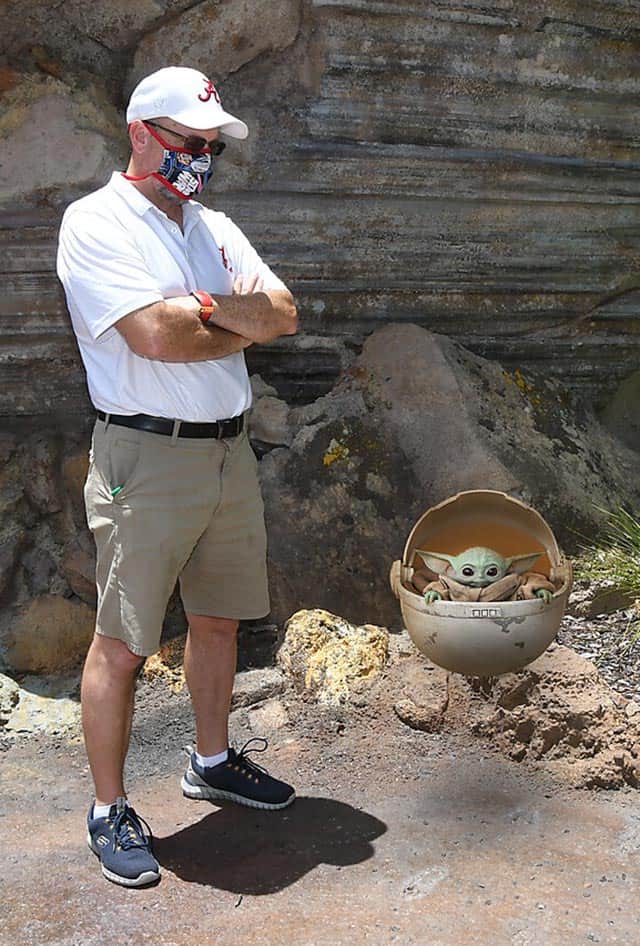 Season 2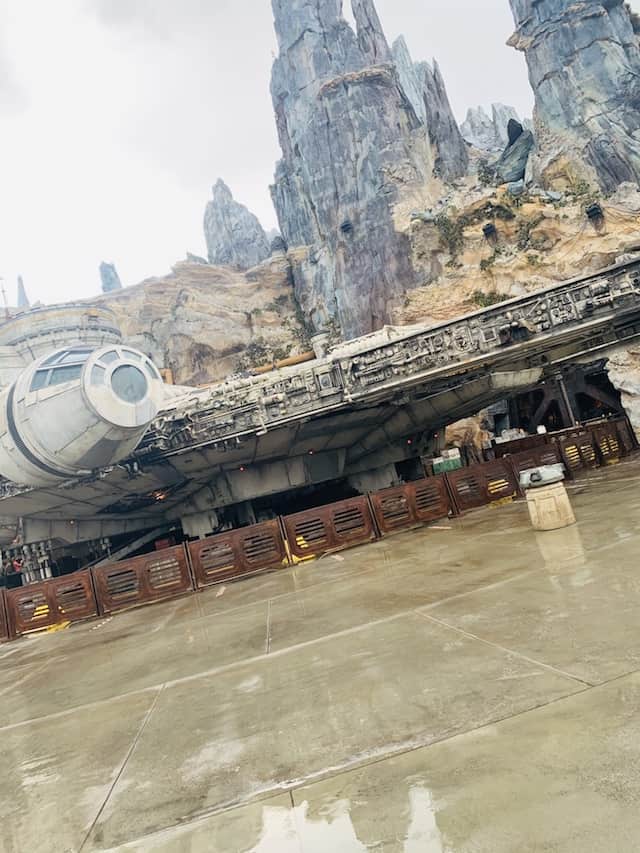 Our family has started re-watching Season 1 of "The Mandalorian" in preparation for the release of Season 2.
In May 2020, Disney CEO Bob Chapek shared that principal photography for Season 2 was completed before the outbreak.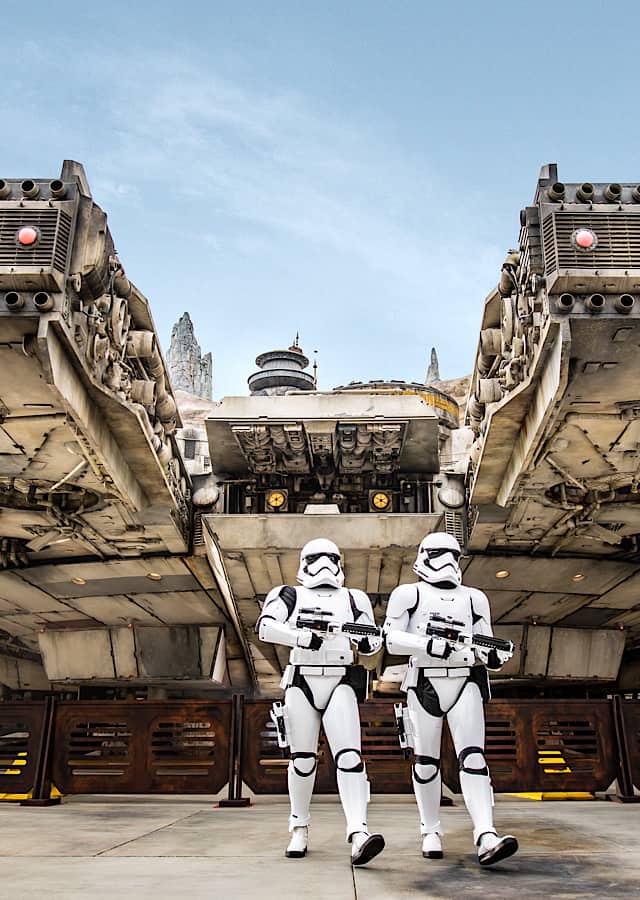 We first announced that season 2 was to premiere on Disney+ on October 7th. Unfortunately, this date has been set back a bit.
Find out the new release date for Season 2 HERE.
You can even watch preview of "The Mandalorian" season 2 HERE.
Razor Crest Lego Set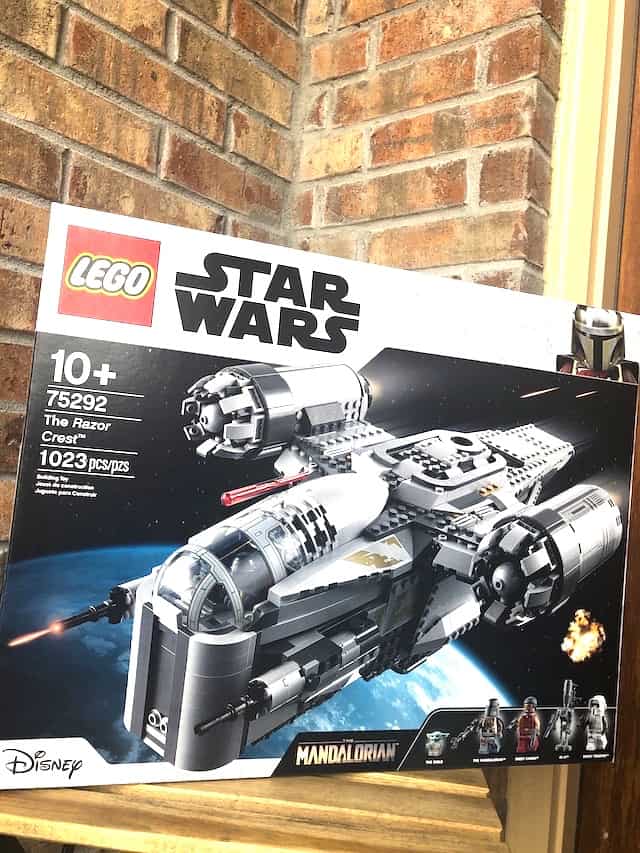 My children absolutely love Lego sets. We have them all over our home, in the carpet, under furniture, and crammed in Lego bins.
My young jedi has been saving his money for about half a year to purchase the Razor Crest Lego set.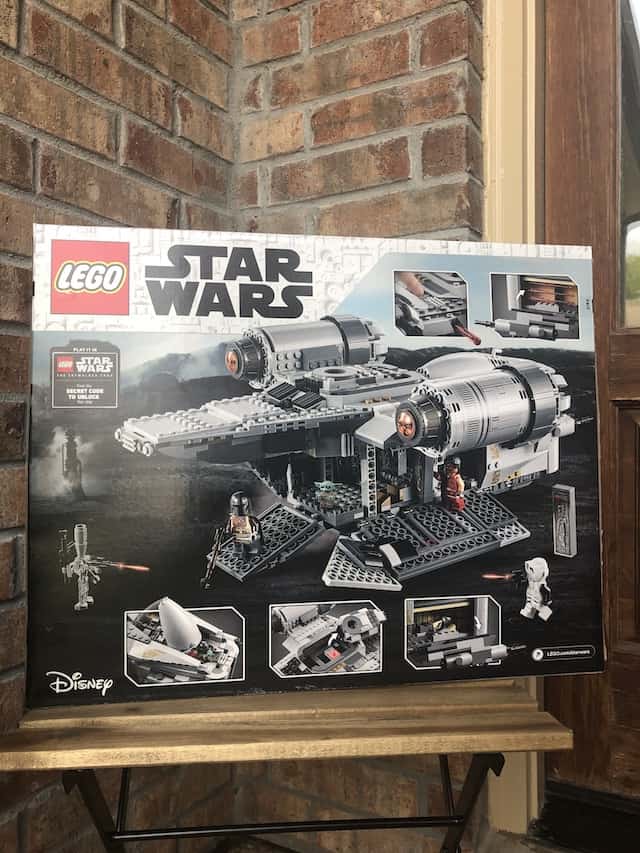 We first learned of the Razor Crest back in February 2020. With its debut also came the option to pre-order this collectible Lego set with a release date of September 1, 2020.
We chose to pre-order this, and we were delighted when it arrived on our doorstep on September 1st.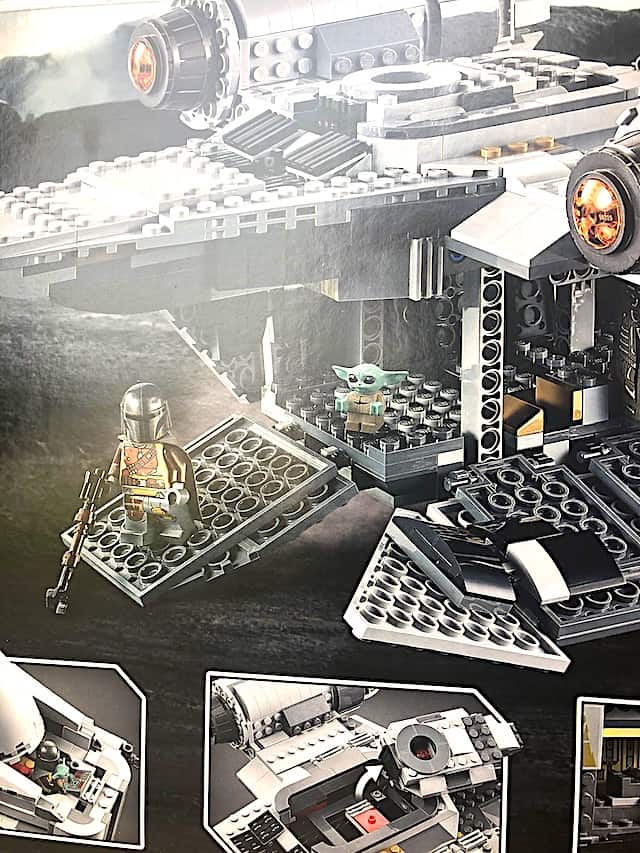 The Razor Crest (75292) Lego set sells for $129.99 on Lego.com.
Your young Jedi can "relive bounty hunter The Mandalorian and the Child's battles against Scout Trooper and other enemies."
Building The Razor Crest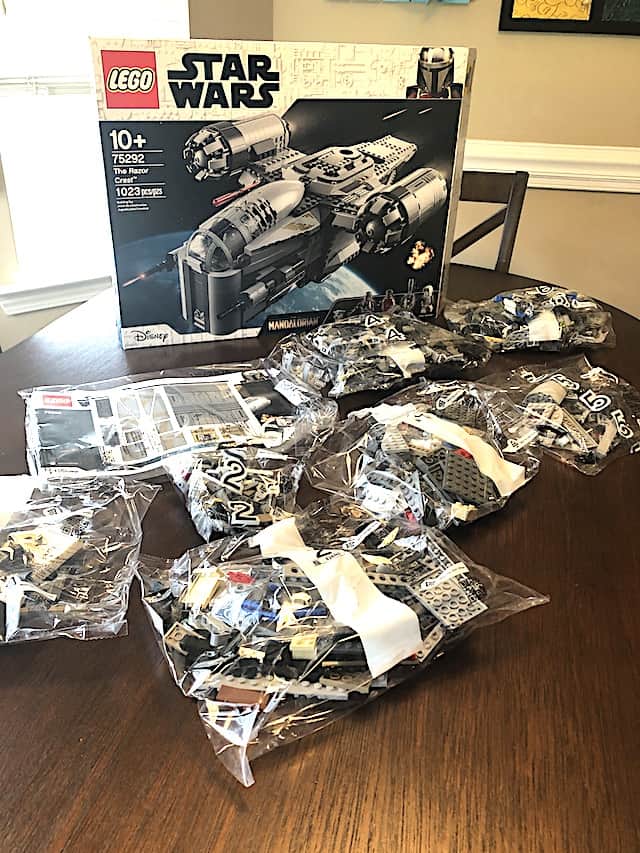 The Razor Crest Lego set is designed for Lego master builders ages 10+. This set includes 1,023 pieces with a total of 6 building bags.
As with all Lego building sets, this set included a very detailed step-by-step instruction manual. Each page bag was designated with a number that corresponded to a page in the instruction manual.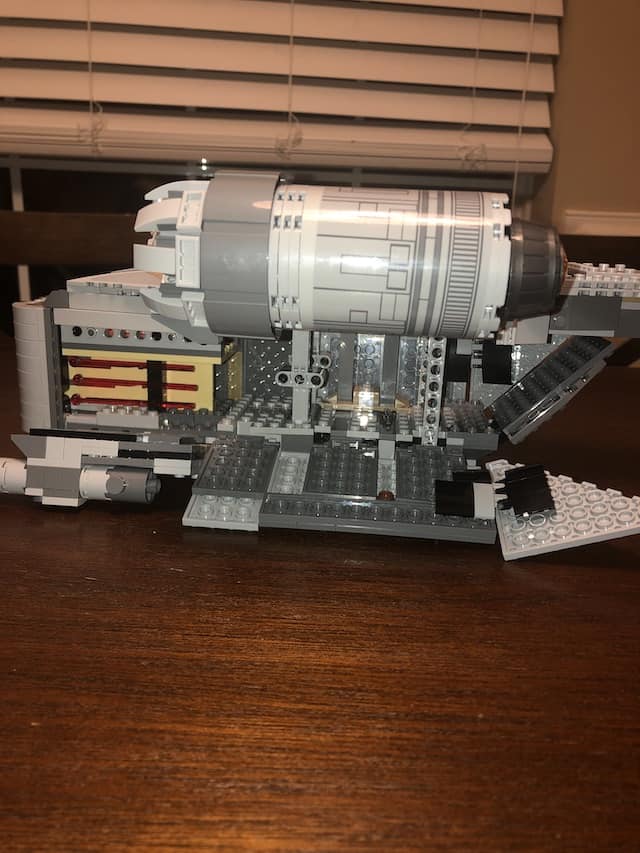 My son built this set, and he enjoyed the use of Technic Lego pieces to raise and lower the sides of the Razor Crest.
The sides of the Razor Crest may all be lowered down to allow for Mando to board his ship and for cargo to be loaded as well.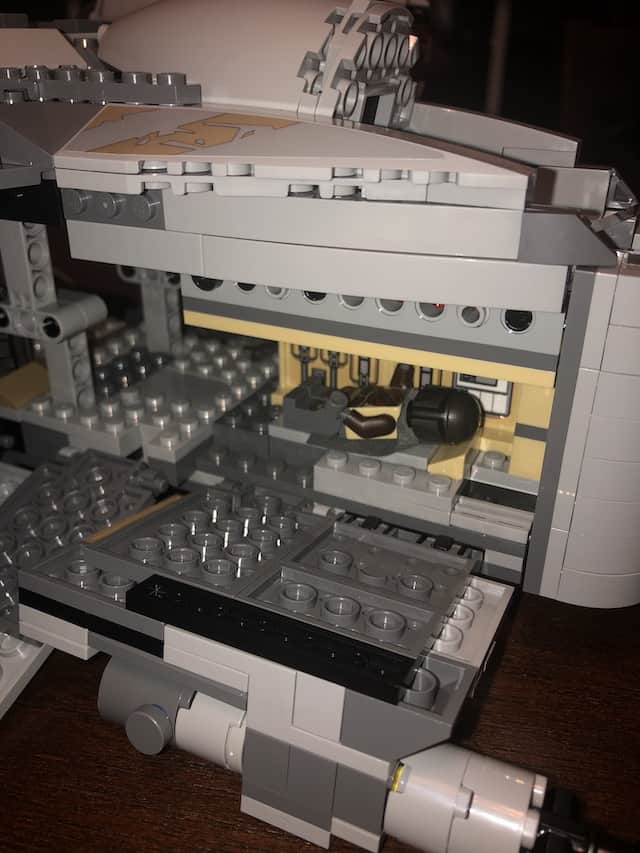 Included in the cargo section of the ship is a bunk for Mando. Even a bounty hunter like the Mandalorian needs to rest sometimes. Of course, he still doesn't take off his helmet even while resting.
The Razor Crest lego set is 1,023 pieces and costs $129.99.
Lego Minifigures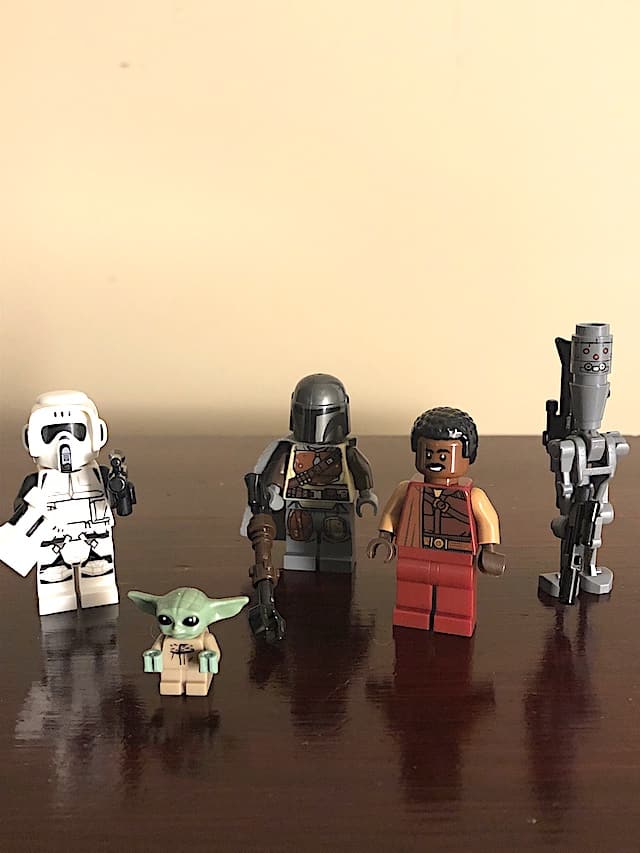 The Razor Crest includes 5 Lego minifigures: Greef Karga, Scout Trooper, IG-11 Lego figure, The Mandalorian, and of course The Child are included in the Razor Crest.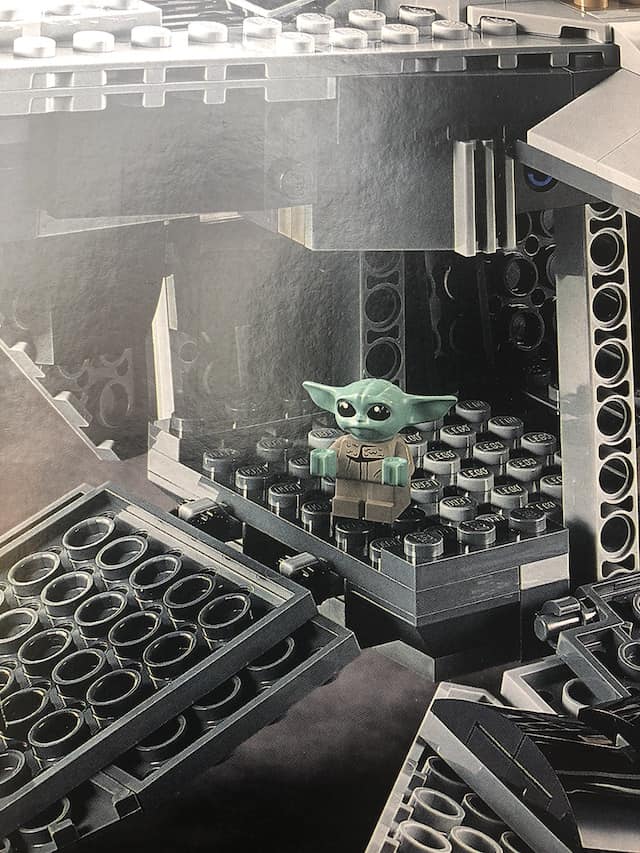 I must admit that I was most excited to see The Child as a Lego figure. He is quite tiny and his head and ears are made of a rubber material rather than all plastic as other lego figures.
He is truly the highlight of this set.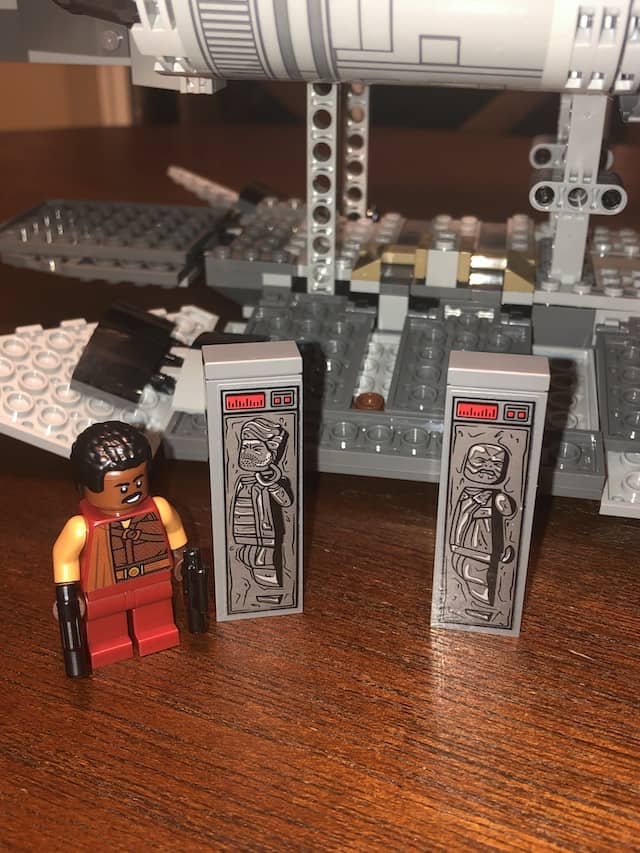 Fans of The Mandalorian may remember that in the first episode, Mando freezes one of his bounty in carbonite. He adds this bounty to his collection of other carbonite victims. The Razor Crest Lego set includes two carbonite victims for fun, interactive play.
5 minifigures are included in this set adn 2 carbonite figures.
Interactive Play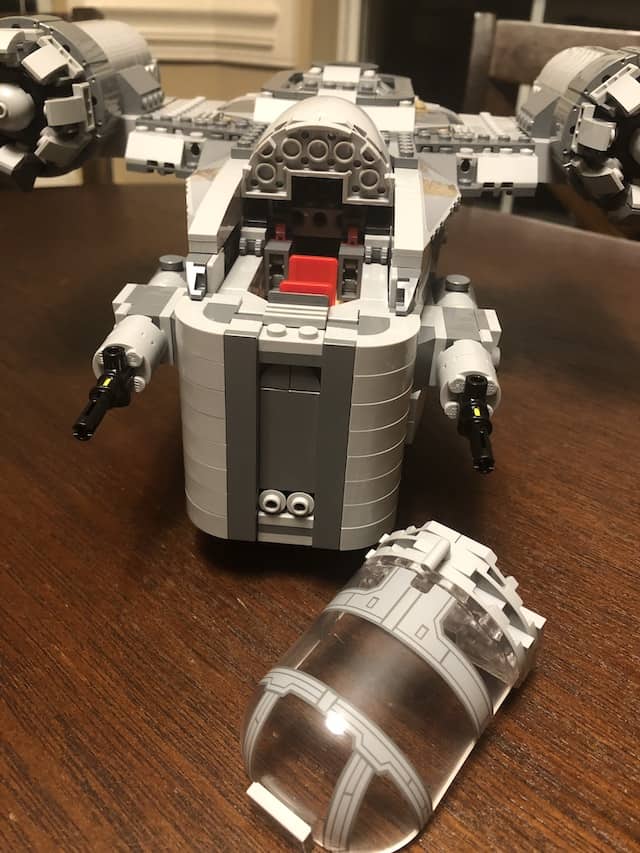 Legos are such an awesome toy because they are just as much fun to play with as they are to build. Part of the fun is in successfully completing each step to build a huge structure.
The reward is then being able to play and interact with this new set that you have created.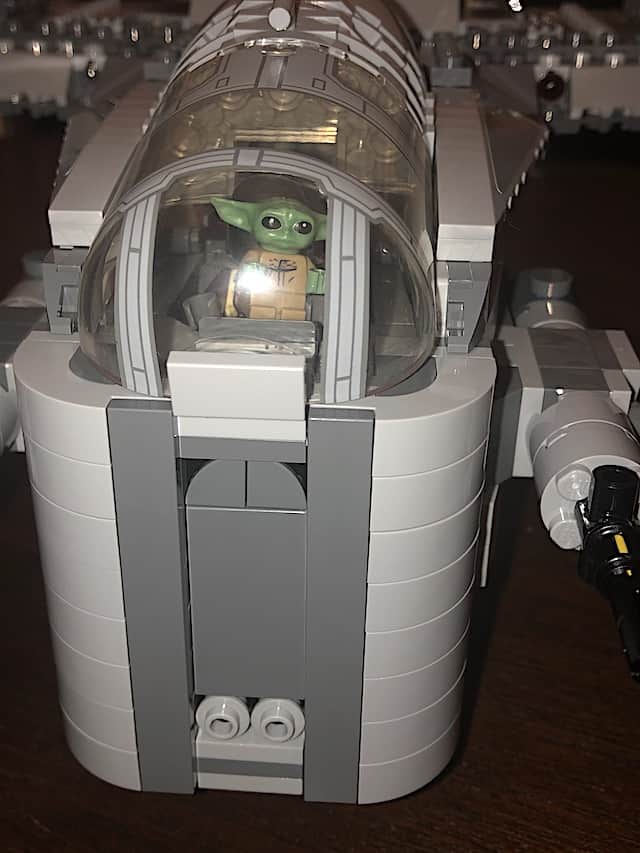 The cockpit is located at the top of the Razor Crest. This cockpit is large enough for two minifigures to sit. It's perfect for Mando and The Child to be ready to blast through space.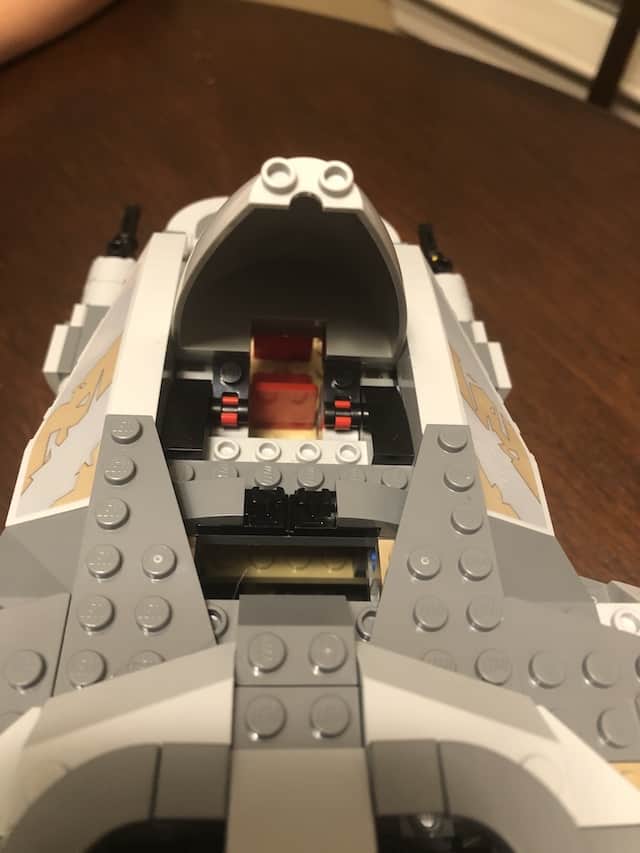 Behind the cockpit is the arsenal. Mando can store all of his weapons in this close location to help protect The Child.
My son may have brought out additional Lego weapons to add to this arsenal. He was adamant that they would be needed to protect The Child.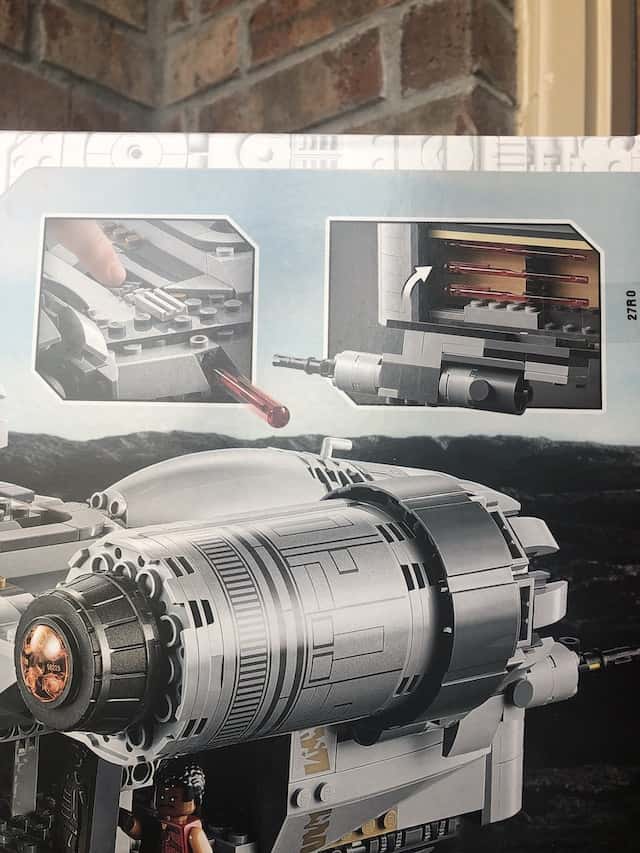 Your young Jedi can recreate their favorite battle scenes from The Mandalorian series with the cool weapons, and 2 spring-loaded shooters.
If Mando needs to make a quick getaway with The Asset, he can use the detachable escape pod.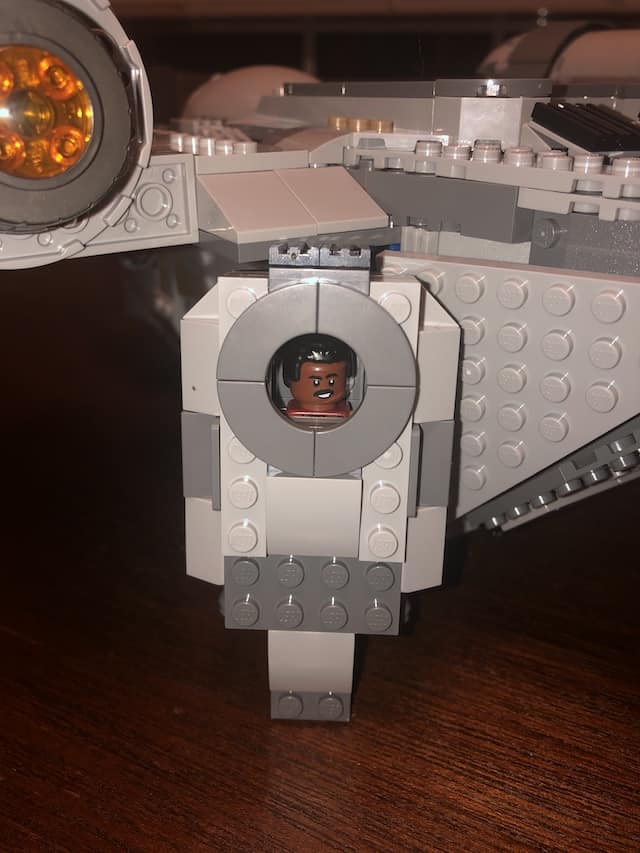 Video Game Code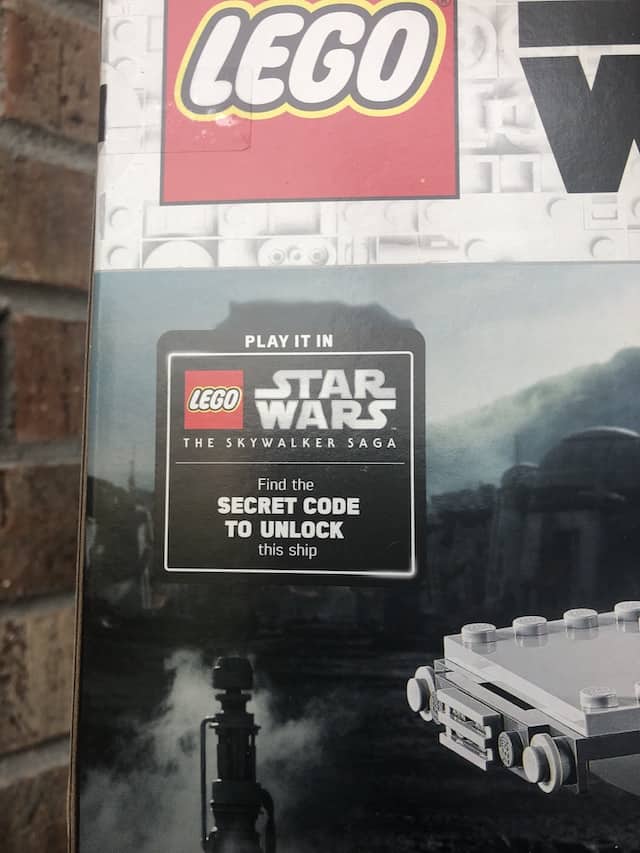 Also included in the Razor Crest Lego set is a secret code for a new interactive video game. This code can be used in the Lego Star Wars: the Skywalker Saga video game.
With the special code, your Young Jedi can unlock The Razor Crest to use in the game.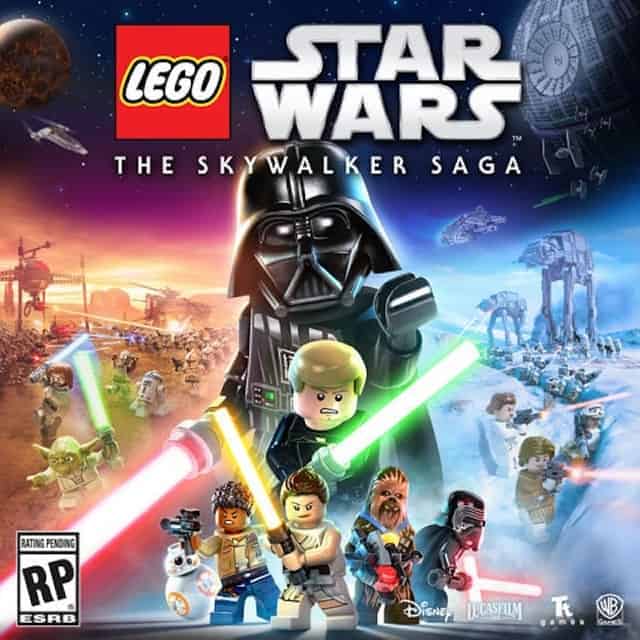 The Lego Star Wars: the Skywalker Saga video game allows access to play through all 9 Star Wars saga films. "Experience fun-filled adventures, whimsical humor, and the freedom to fully immerse yourself in the Lego Star Wars universe like never before."
Also Included is a secret code to use in the Star Wars: the skywalker saga to unlock the razor crest ship.
Review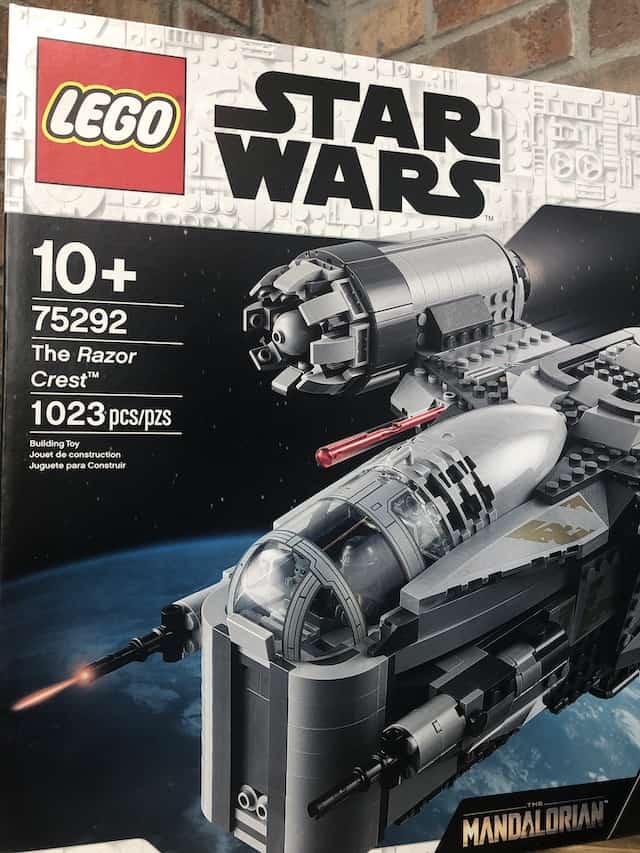 The Razor Crest measures over 5.5″ high, 15″ long, and 11″ wide. Special features of this set allows for hours of creative play. But it would also be great on display as well for fans of "The Mandalorian".
All fans of The Mandalorian would love to add this set to their Star Wars Lego collection.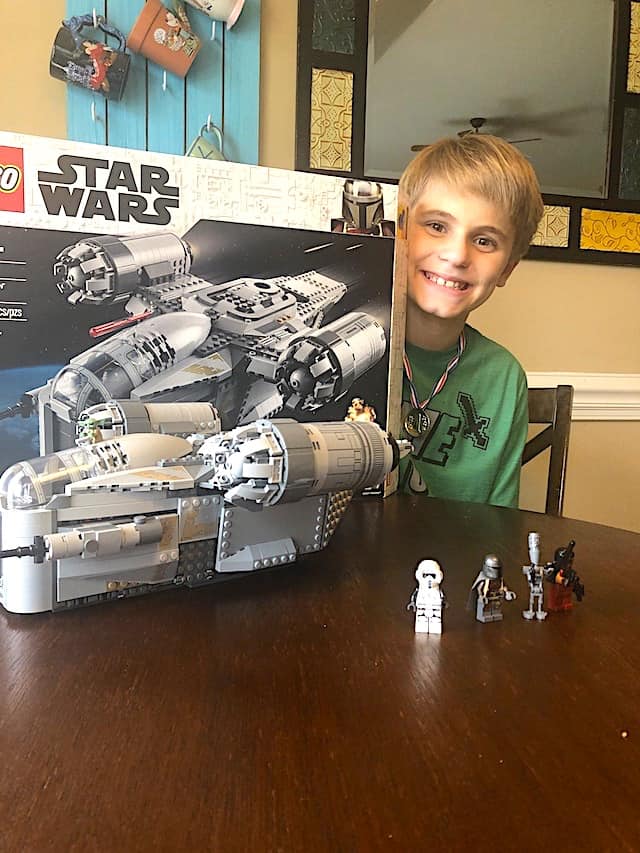 This set is a little more expensive than other Lego sets that we have purchased in the past.
My son paid for this set with his own money, and he felt that it was worth every penny that he paid for it.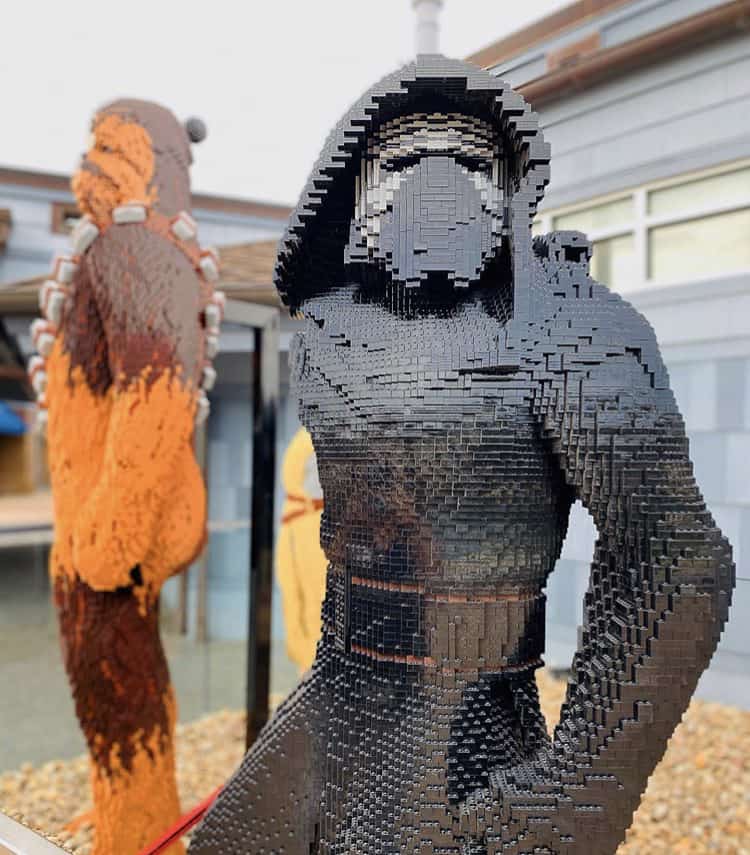 As a mom, I would definitely recommend this set if your child is a big fan of "The Mandaloiran." This would make a great birthday present or even Christmas present.
I even have a couple of adult nephews who would love to have this Lego set waiting for them under the Christmas tree.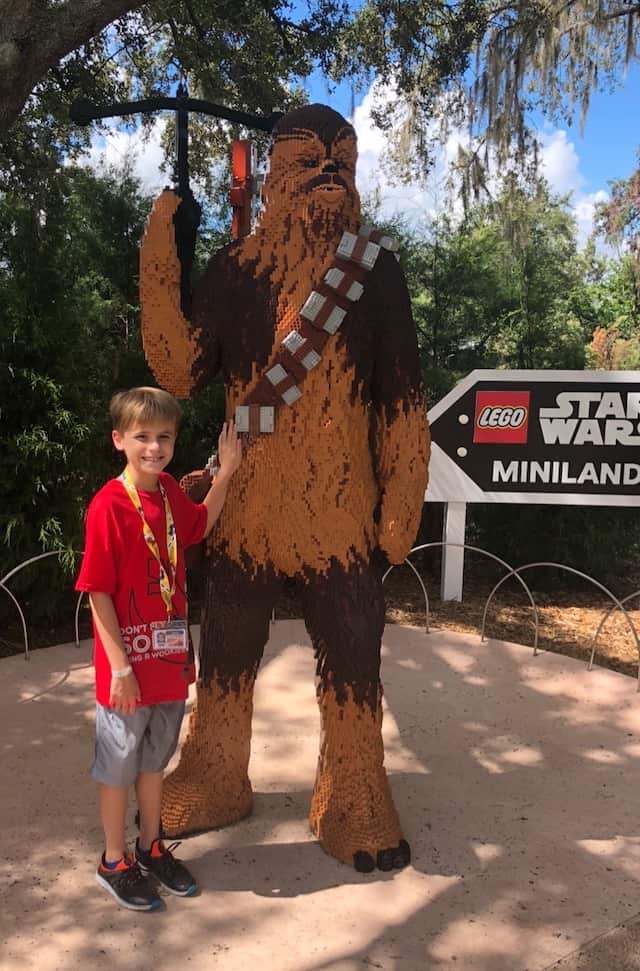 What do you think of the Razor Crest Lego set? Do you have a Master Builder who may enjoy it? Have you already purchased this set? Share your thoughts with us on our Facebook Page.