Adults and kids alike love to visit the Lego store at Disney Springs! But, what makes this store different from your local Lego store? Read on for details!
My (Rebecca's) son Will is autistic. He becomes fixated on certain things to the point that his interest level could be described as "obsessive." While his current "special interest" is on all things Pokemon, he was fixated on Legos for quite some time.
As his mom, I guess you could say I know my way around a Lego store. In fact, I visited our local Lego store so often the employees knew me.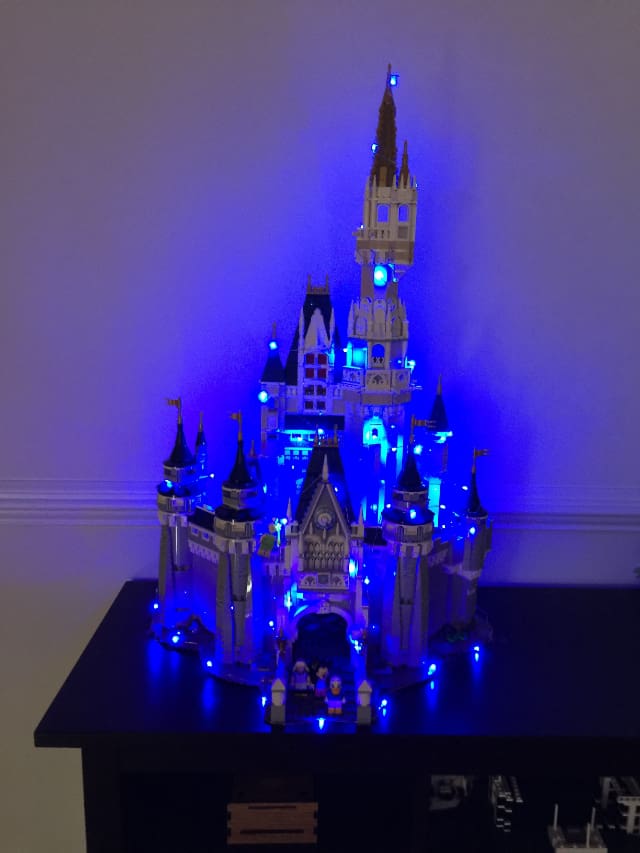 But having three Lego stores within a half an hour drive of us doesn't stop us from visiting the Disney Springs Lego Store when we can!
Why? Because the Disney Springs Lego store is huge and has special offerings that are not available at other Lego stores! Plus, Disney World Annual Passholders receive a discount on most items!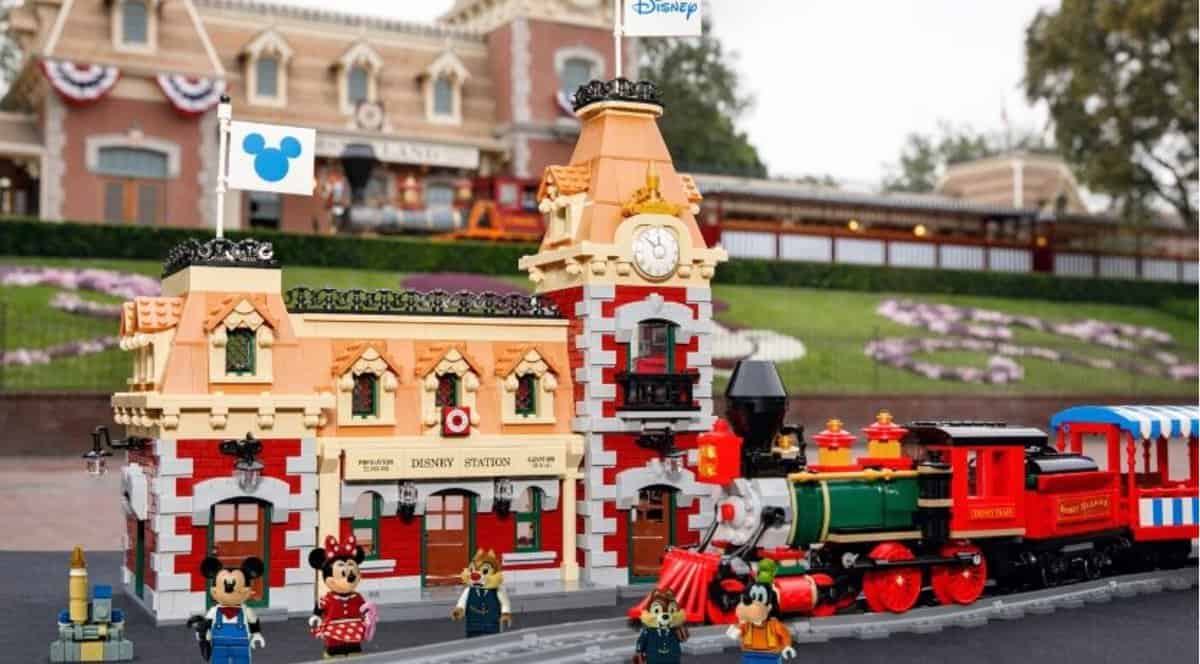 Design Your Own Minifig
All of the Lego stores we have visited have a space where shoppers can put together and purchase their own minifigures. The Lego Store at Disney World even gave my son a free minifigure for his birthday this year!
But the Disney Springs location offers something even better: the ability to custom design your own minifigure pieces!
My friend Katie's son made his own minifig and she gave me permission to share his picture here! My family has not used this awesome machine yet!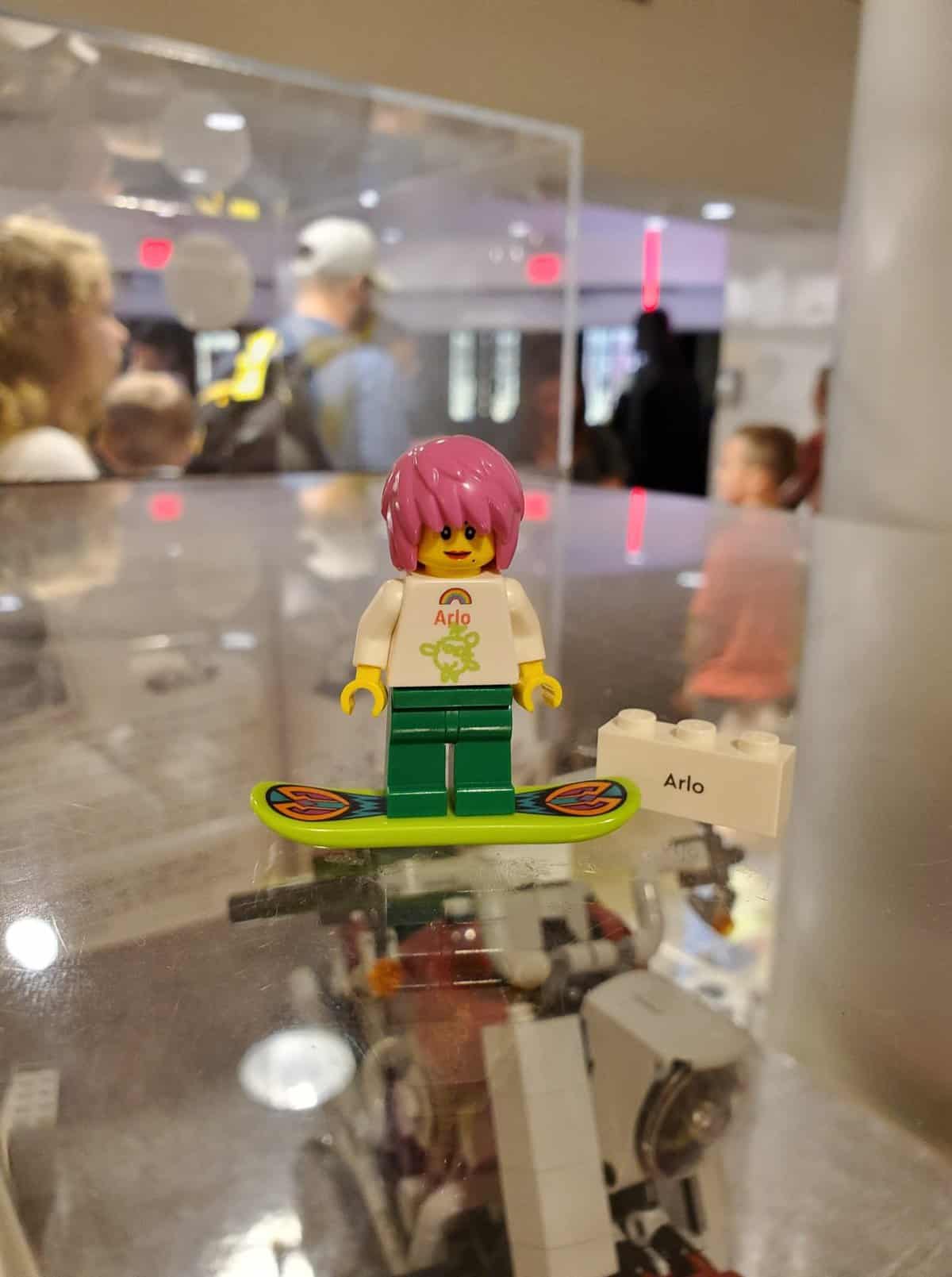 Rather than cobble your minifigure together from pre-printed pieces, guests can create custom designs in the Disney Springs store's "Minifig Factory!"
Check out how it works in this video from the Disney Springs Instagram account!
The video claims that this machine is the only one of its type in North America, which means you can't even do this at Legoland!
Great Selection
All of the indoor mall Lego stores we have visited have one thing in common: they are tiny. The Disney Springs store (and its West Coast equivalent at Downtown Disney) are exceptions to this unwritten standard.
The selection at the Disney Springs store has to be among the best in the country. It can be intimidating even!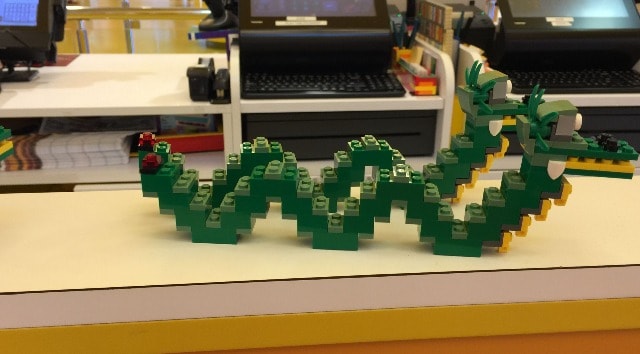 Luckily, the Disney Springs Lego store is well organized by theme: City, Friends, Star Wars, Architecture, Creator, and so forth. Nearly all of the current, not retired, Lego sets from each theme are available in this store.
My family's favorite themes are Lego Creator Expert and Lego ideas. It is these themes that have given us some of our favorite sets: Steamboat Willie and Wall-E are from the Lego Ideas line and the Ferris Wheel is a Lego Creator Expert (16+) set.
Annual Passholder Discount
Most of the Lego sets available for purchase are eligible for a Disney World Annual Passholder discount! The discount is 10% off and it can be combined with your Lego VIP vouchers.
Lego sets that aren't eligible for the 10% discount are marked with a blue dot sticker on the price marker. We visited in both December 2019 and January 2020, and I noticed that they had removed the majority of the blue stickers after Christmas.
In fact, when we shopped in December I was unfamiliar with the blue dot policy but tons of the sets had one. Then in January I didn't see the dot on any of the price tags we looked at.
If you're local and a Passholder, I recommend buying your gifts early in order to take advantage of your discount!
KTP tip: If you haven't already, sign up for Lego's free VIP program. The new and improved rewards system allows you to cash in your VIP points for gift certificates towards new Lego sets!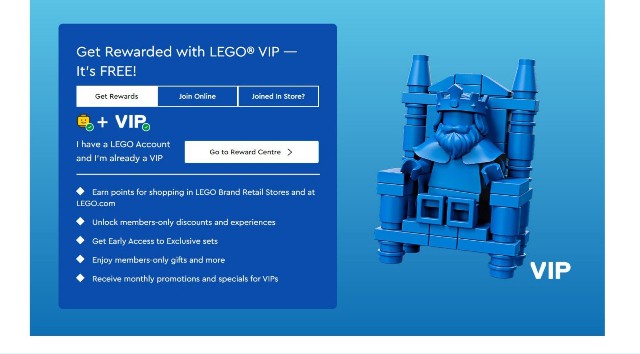 Custom Engraved Blocks
The Disney Springs Lego Store also offers custom engraved blocks. Our local Lego stores do not have this feature.
If you or your child like to do custom builds and want to display a made up store name, such as "Rebecca's Restaurant," this can be ordered here. I believe it takes 1-2 hours to print a custom brick, so allow yourself time by stopping here first if you plan to do this!
Awesome Larger Than Life Builds
You can't miss this giant Lego Sea Serpent outside of the Lego store at Disney Springs!
Or this Lego Prince Phillip defeating a Lego Maleficent Dragon!
I'm particularly fond of this Lego Postcard featuring the Florida Parks' Mascot, Orange Bird!
It seems like they are always adding and changing their displays and its always fun to see what the master builders have been working on!
A few years ago, our family went to a Lego Store opening in Connecticut, and we helped a master builder build an 8ft tall Hulk! The builder has the guests make huge bricks, which he or she then uses to build the large statue!
All the Latest Disney Legos
Of course, the Lego Store at Disney Springs carries all the latest Disney and Star Wars Legos! We bought the fab five in Brickheadz form as soon as they came out!
And look what is coming out on August 1: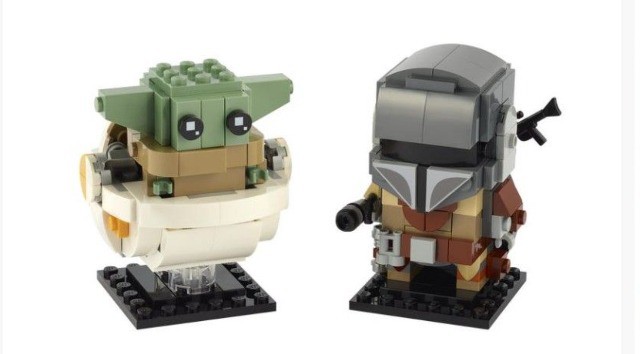 We purchased the Lego Disney train at Disney Springs and got our 10 percent discount!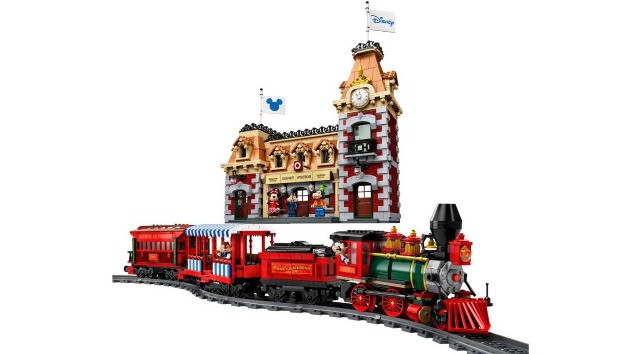 For our family, visiting the Lego store at Disney Springs is a tradition. Even though it is always insanely busy in there and it kind of gives me a headache, it's worth a quick stop in if you're going to Disney Springs.
It's especially worth it for the Passholder discount, if that applies to you, as Legos are not often discounted!
Does your family like to visit the big Lego Store at Disney Springs? Let us know in the comments on Facebook and in our Facebook group!
-Rebecca W Davis