People ask this question a lot in our Facebook group, Kenny the Pirate Crew. Here, our self-appointed water park expert shares her favorite things about each park in 6 categories: Theme, Wave Pool, Lazy River, Kiddie Area, Thrills, and Family Rides.
It's time to start thinking about planning your warm weather visit to Disney World. You want to visit one of the two water parks while you're there! But which one?
Both Disney water parks are great, and while I still prefer Universal's Volcano Bay, I'll break down the Disney Water parks, Typhoon Lagoon and Blizzard Beach, so you can see which one is right for your family. I'll pick a winner for each category and an overall winner!
Theme
Typhoon Lagoon has a standard beach theme, with the backstory of a tropical paradise that was hit by a typhoon. The theme is well executed and will make you feel like you're spending the day at the beach!
Blizzard Beach is supposed to be the remnants of a ski resort that was hastily built during a freak snowstorm in Central Florida, which of course soon melted when the weather went back to normal. The chairlift is a clever addition as everyone knows the worst part of a day at the water park is climbing the stairs!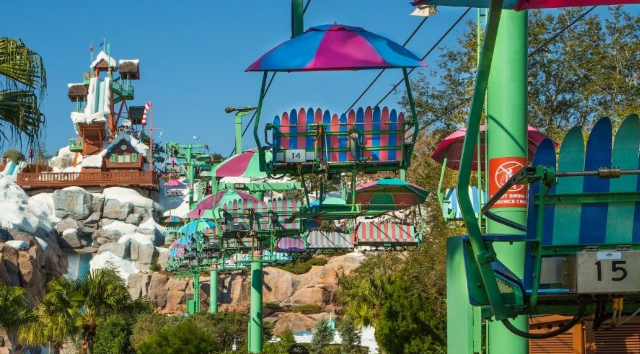 Because Blizzard Beach is so unique, it wins this category in my book!
Winner: Blizzard Beach
Wave Pool
This is a tough category because Typhoon Lagoon's is considered a surf pool. You can indeed take surf lessons there! It's one of the largest in the world!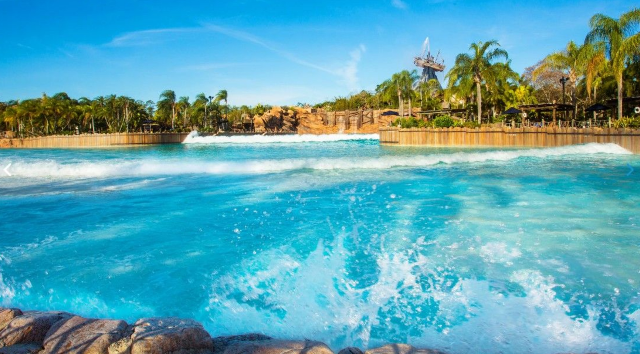 On the other hand, the wave pool at Blizzard Beach is one of the few wave pools where you can use an inner tube!!
While I personally prefer the one at Blizzard Beach, I'm going to give the edge to Typhoon Lagoon because it also has a little tot area and a place for the parents to sit while they watch the kids play!
Winner: Typhoon Lagoon
Lazy River
Both water parks at Disney World are surrounded by a lazy river. It's a great way to get around the park and get to the next attraction you want to do!
Blizzard Beach has some cute "ski lodge" themed stuff, including multiple areas where there is seriously cold water spraying at you.
Typhoon Lagoon's lazy river is much more relaxing to me, as I find the ice-cold water uncomfortable. Plus, if you hit it during H2O Glow Nights, you can score a fun, funky float!
Winner: Typhoon Lagoon
Kiddie Area
While neither holds a candle to the kiddie areas at Universal's Volcano Bay (have I mentioned how much I love it?) both Blizzard Beach and Typhoon Lagoon have kiddie areas that are impressive in their own right.
Typhoon Lagoon has a beach/ sand castle themed play area. My son particularly enjoyed playing with the hose it had!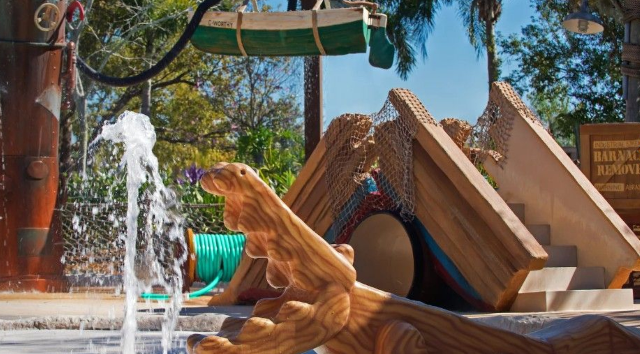 But it's tough to compete with the Ski Patrol Camp area at Blizzard Beach! There are small slides, both with and without inner tubes, a ropes course, and more.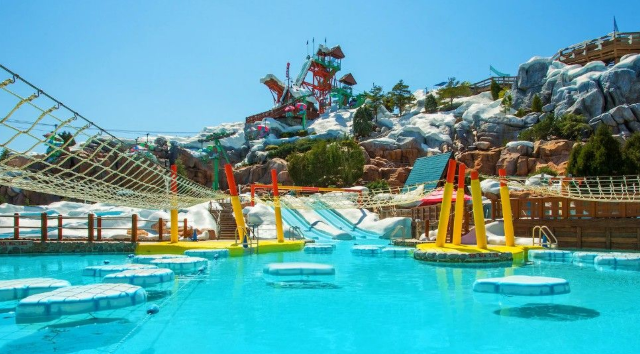 Winner: Blizzard Beach
Thrills
Maybe thrills are more your speed? Or maybe you have "big kids" in your group who like to challenge themselves?
Typhoon Lagoon has Humunga Cowabunga, 3 enclosed body slides that drop riders at a 60 degree angle. My husband described it as "meh."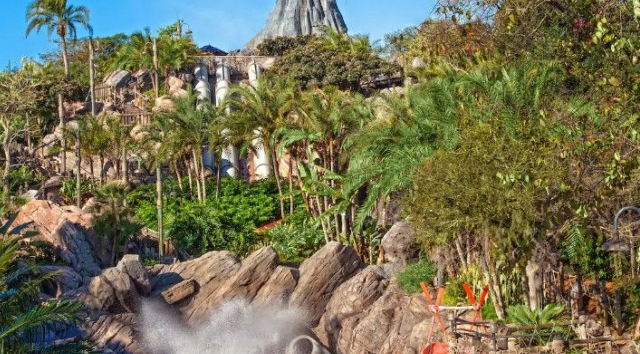 Typhoon Lagoon also has a collection of small water coasters that require guests to be 48 inches tall, Crush and Gushers.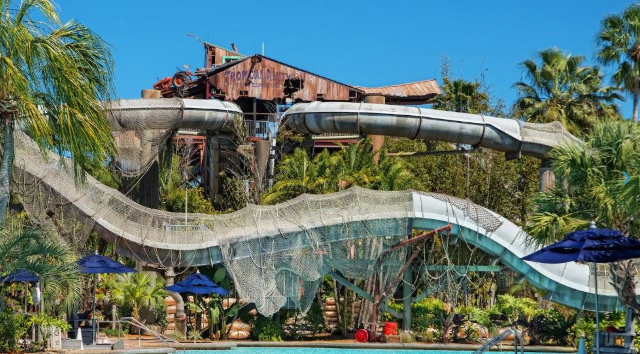 Blizzard Beach, on the other hand, boasts Summit Plummet and Slush Gusher. Both are located on the top of Mount Gushmore.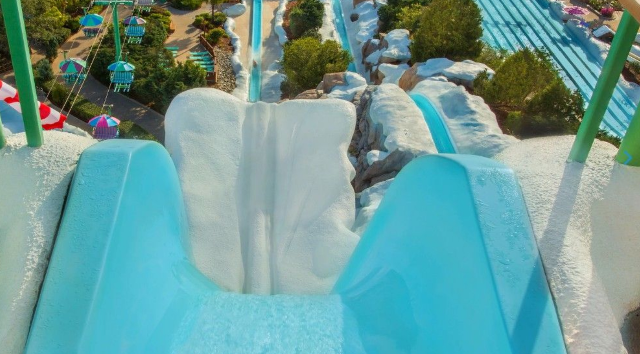 The Summit Plummet invites daring guests to plunge down 12 stories on this near-vertical slide!
Winner: Blizzard Beach
Family Ride
Blizzard Beach has a single-family raft ride, Teamboat Springs. It's a long ride and a lot of fun.
Typhoon Lagoon has two rides that families can do together. They have Gangplank Falls, which is one of the older rides near Ketchakiddie Creek.
Typhoon Lagoon also has a new family raft ride! Added in 2017, Miss Adventure Falls is a fun family raft ride that requires no hauling of rafts!
We LOVE Miss Adventure Falls, and the wait is usually less than 20 minutes. We definitely hit this one more than once when we go to Typhoon Lagoon!
Winner: Typhoon Lagoon
Final Count
By my count, that brings us to 3 category wins each for both Blizzard Beach AND Typhoon Lagoon! So, I'm picking Blizzard Beach as the winner due to its unique theme (after all, beach-themed water parks are a dime a dozen), chair lift (to save your legs from wearing out!), and the amazing customer service we have received at this park!
We really enjoy Typhoon Lagoon as well, though. I feel that you can't go wrong with either park!
Keep in mind that if you purchase a day ticket to the Disney Water Parks, you can use it that same day at both parks! So, check them both out if you have the chance!
Disney just began offering a Water Parks and Sports option that can be booked without a park hopper ticket! But if you have a park hopper ticket, it's relatively cheap to add the water park option!
Blizzard Beach is close to the All Star Resorts as well as Coronado Springs Resort. When we stay at the All Stars, we use Blizzard Beach as our pool.
I hope this helps you decide which Disney Water park to visit on your next warm weather jaunt to Walt Disney World! Ask me anything about these parks in the comments on Facebook, and let's keep the conversation going in our friendly Facebook group!
-Rebecca W Davis